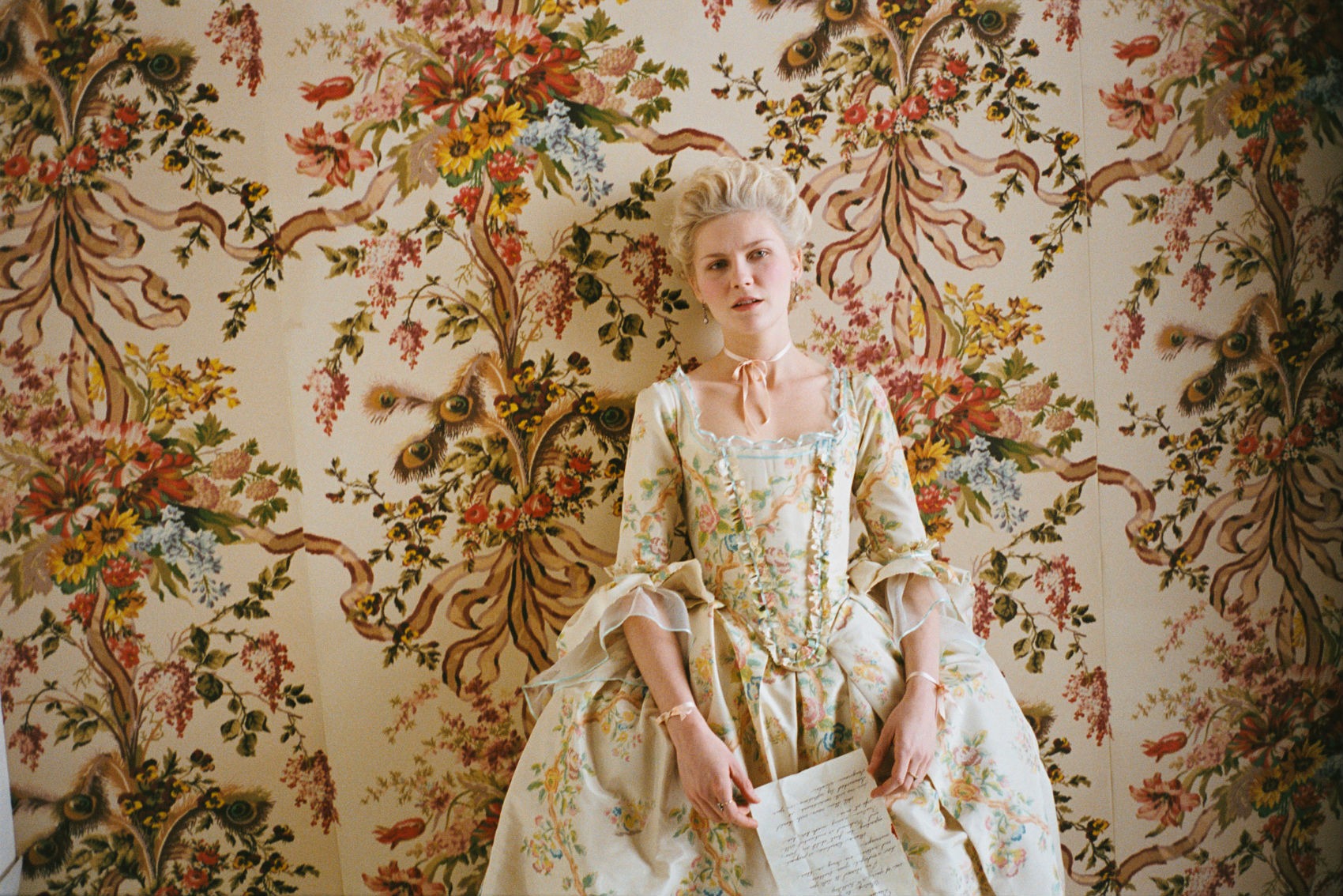 Part lonely, dreamy girl, part Hollywood princess. This may be a rather obvious description of one of cinema's modern visionaries, but the media love to portray Sofia Coppola as a naive young woman spoilt by her gilded LA upbringing.
Her name has become a brand; a byword for cool, understated movies about bored privileged girls set to a hip soundtrack. The cinematography is always a high point in any one of her films, and is one of my focuses of this article. Essentially I am looking for the standout moments and scenes from her exquisite movies. The best of the best.
Top: Kirsten Dunst portrays the doomed Marie Antoinette in Coppola's biopic.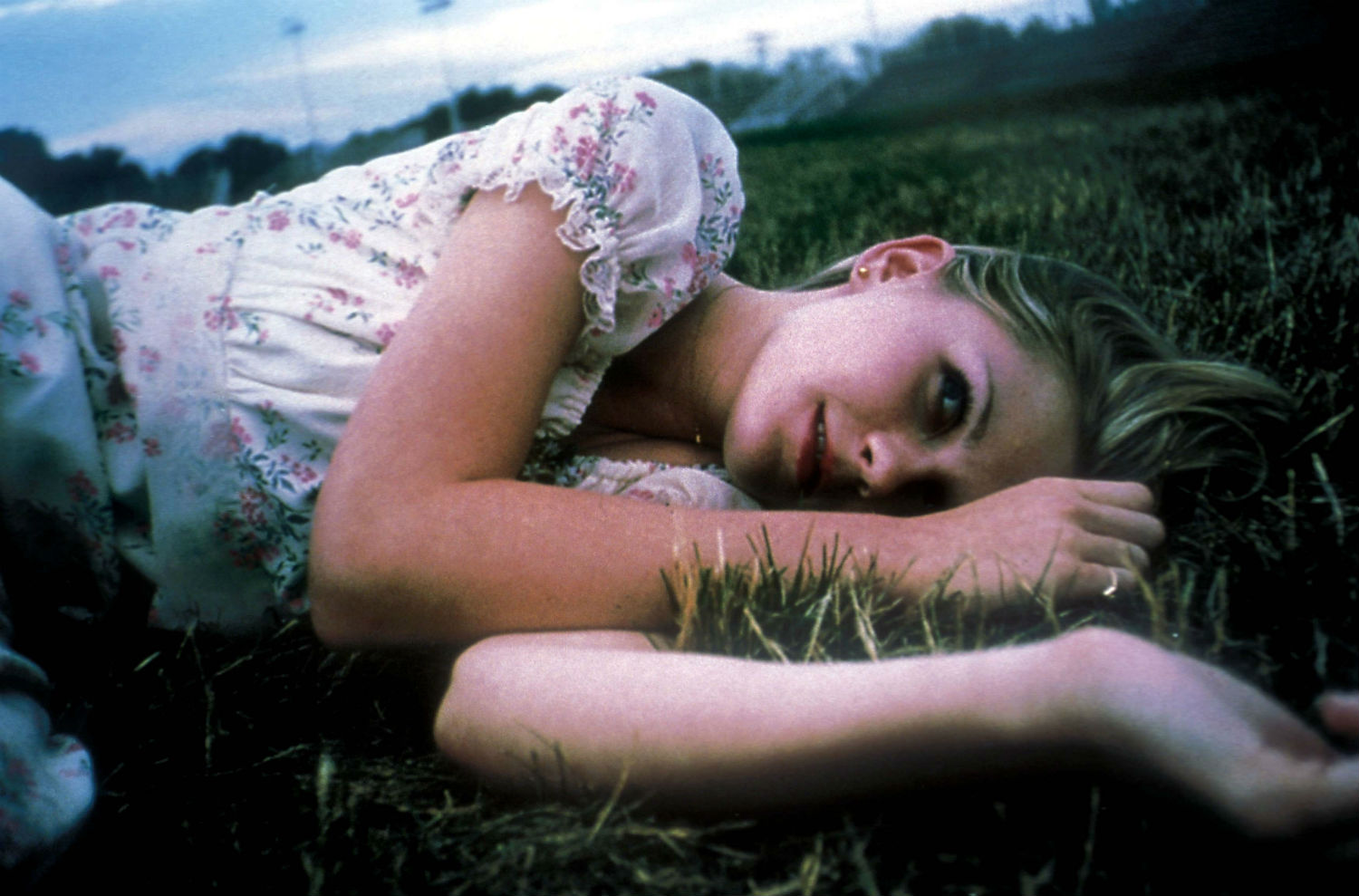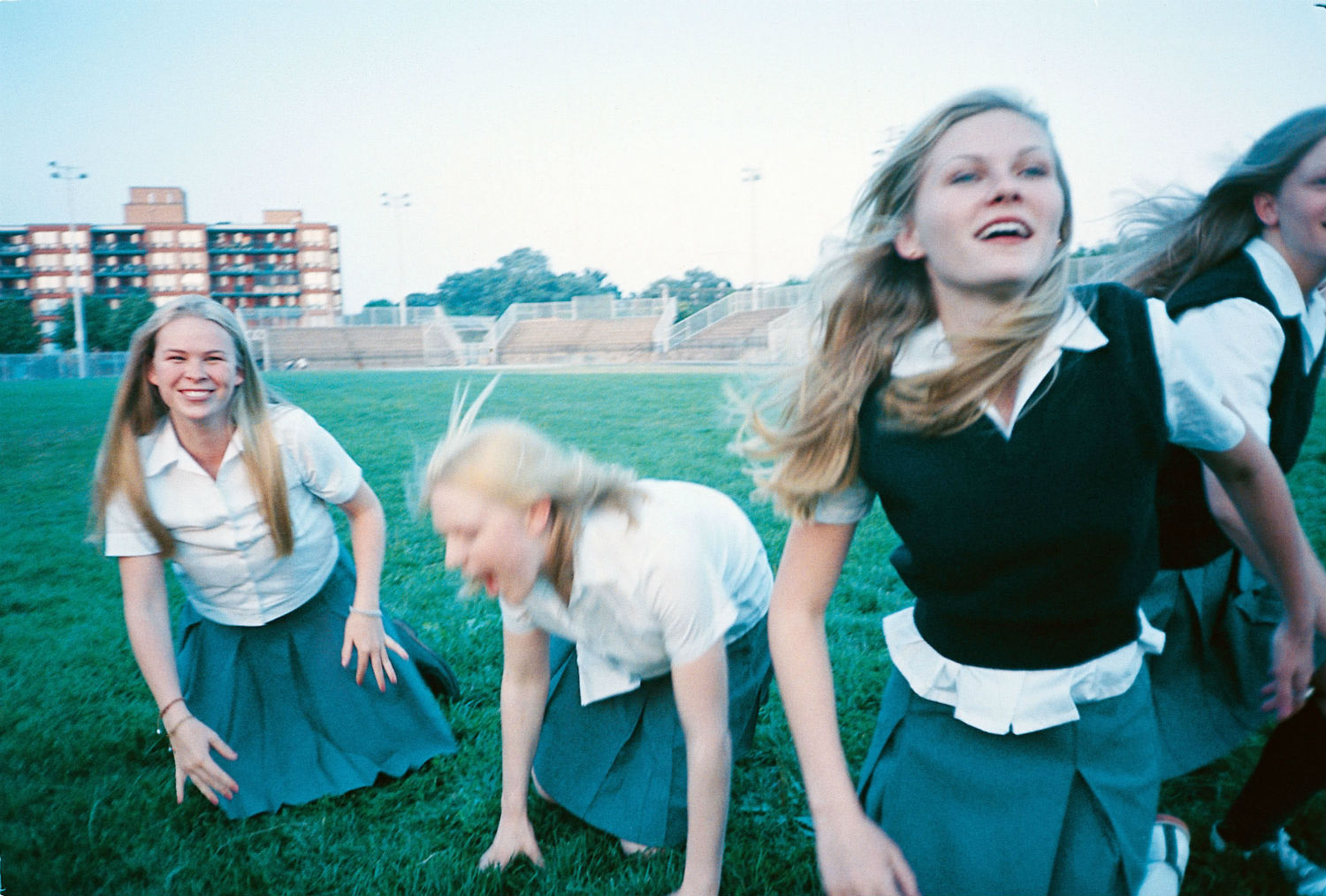 Listen to Air's "Playground Love" while the Lisbon sisters enjoy the lazy summer days in "The Virgin Suicides" (1999).
Waking up without Trip
"The Virgin Suicides" was a sublime debut by any standards. It is a film full of luminously shot moments of teenage love and melancholy. It successfully translated the dreamy prose of Jeffrey Eugenides's novel into lyrical cinematic imagery. One of the finest moment occurs after the film's big emotional set piece at the high school prom. Lux (Kirsten Dunst) has slept with Trip (Josh Harnett) on the football field. Waking to find him gone it is a profoundly tragic scene and is the beginning of the end for the Lisbon sisters. The scene is heighten by the bluish tint to the photography and the slow burning beats of Air's "Playground Love." Transcendent stuff.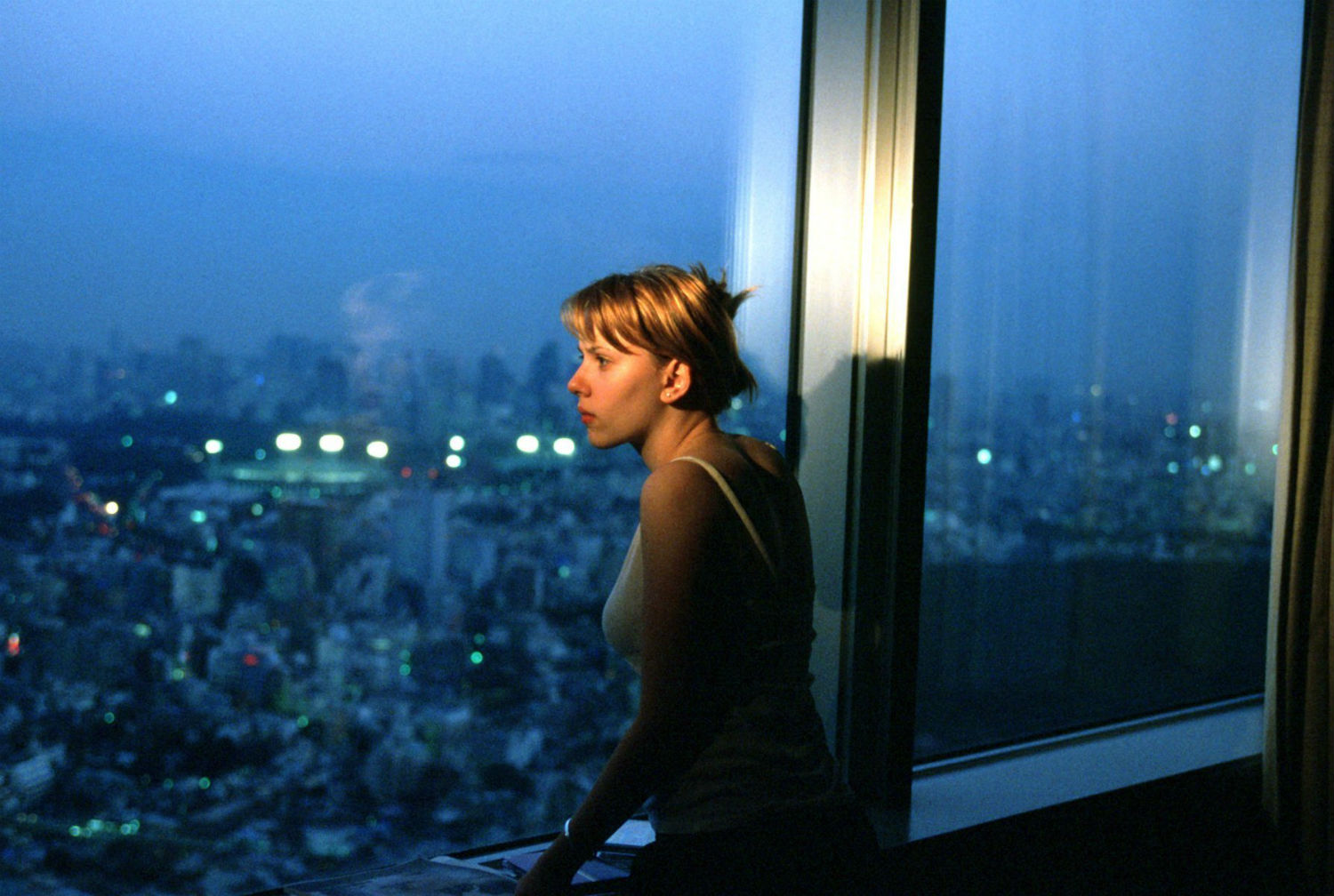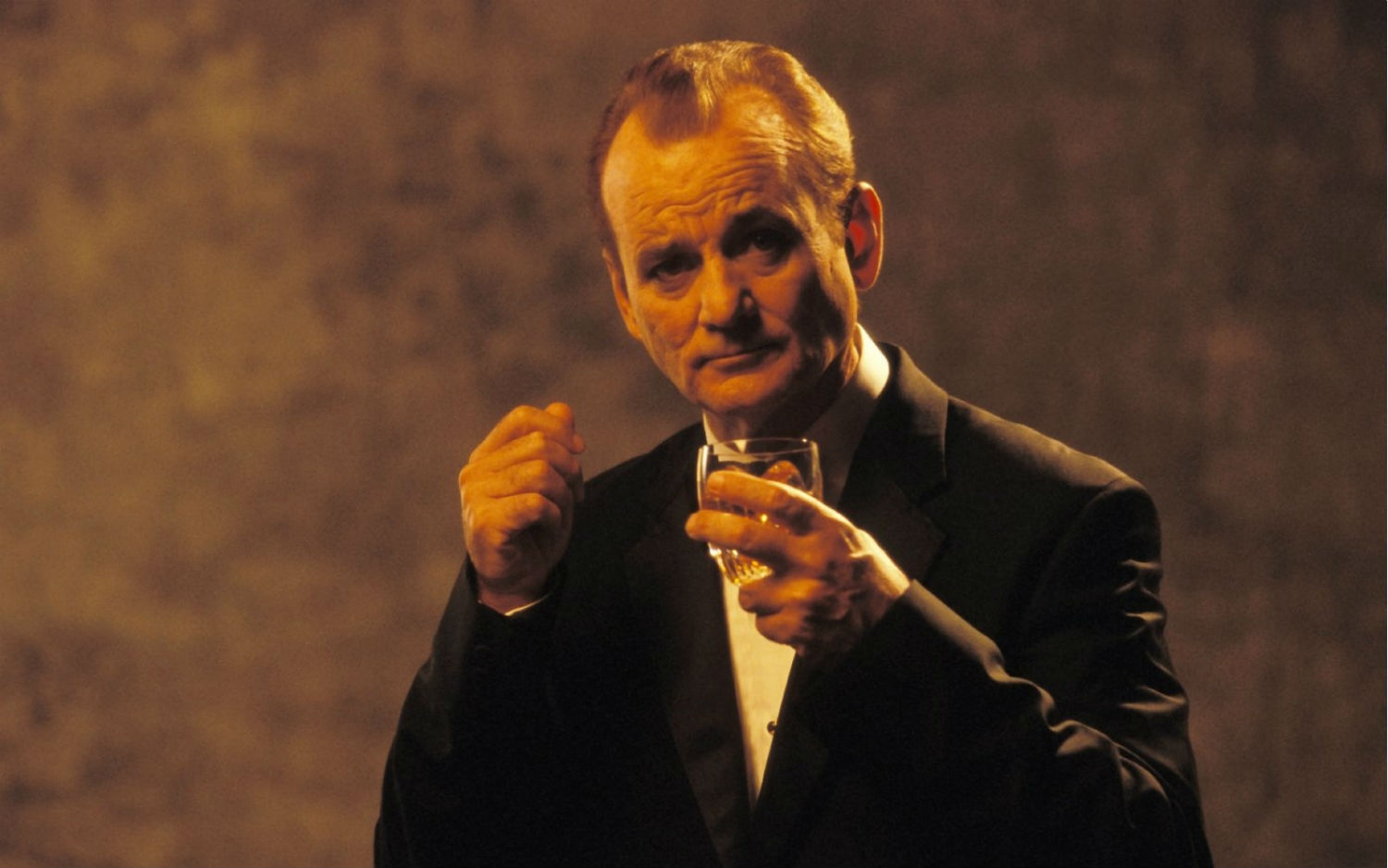 Scarlett Johansson and Bill Murray as two lost souls adrift in "Lost in Translation" (2003).
The Phone Call Home
"Lost in Translation" is littered with heartfelt observations on human relationships, all wrapped up in an atmosphere of sleepy melancholy. Shot on low budget in the heart of Tokyo, the moment that resonates the most for me is when Charlotte (Scarlett Johansson) calls home. Beautifully lit against the Tokyo skyline, her friend on the other line doesn't realise how lonely she is, how bad she needs to talk to someone and isn't able to help her. After the call, Charlotte breaks down in tears.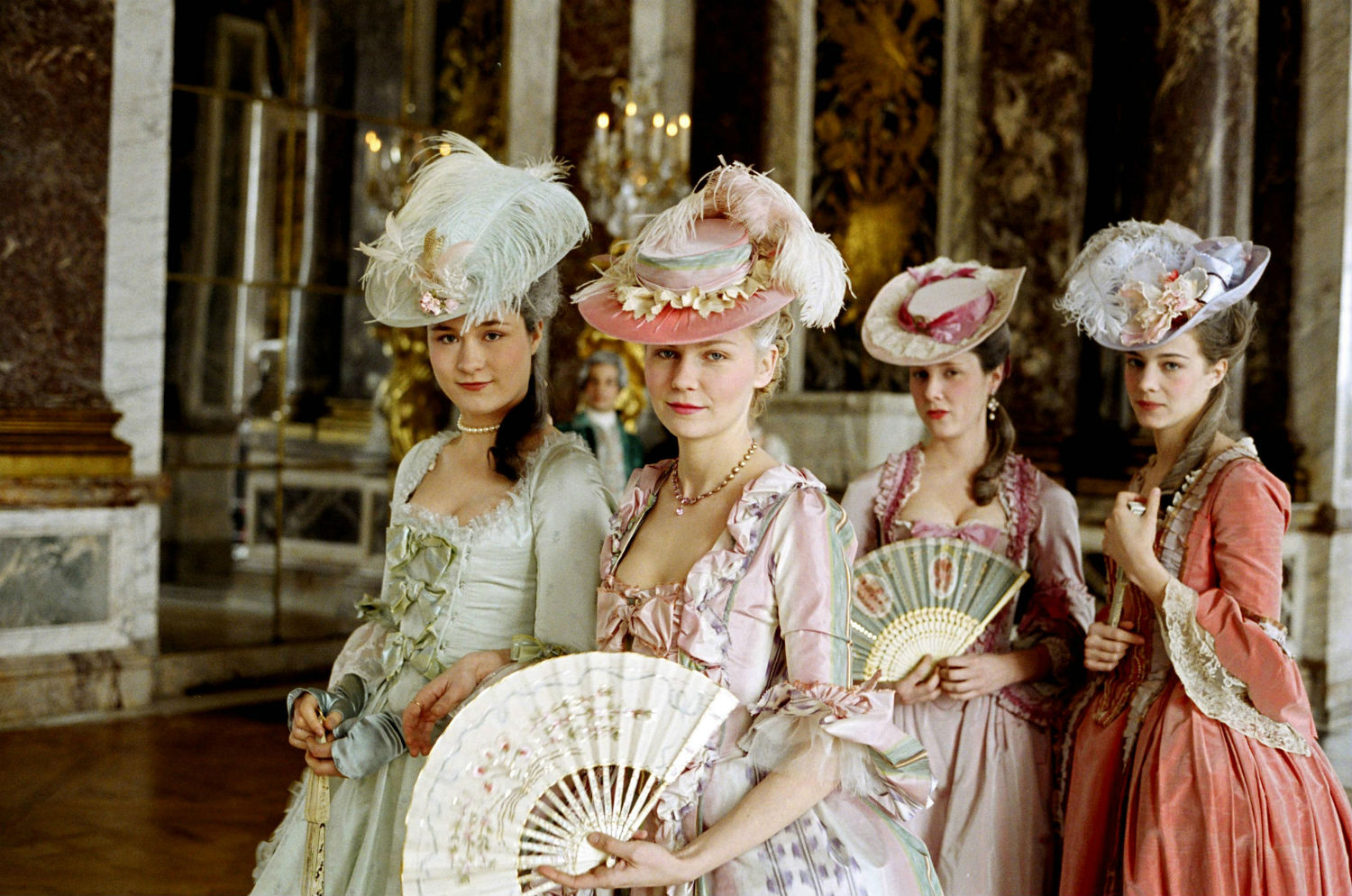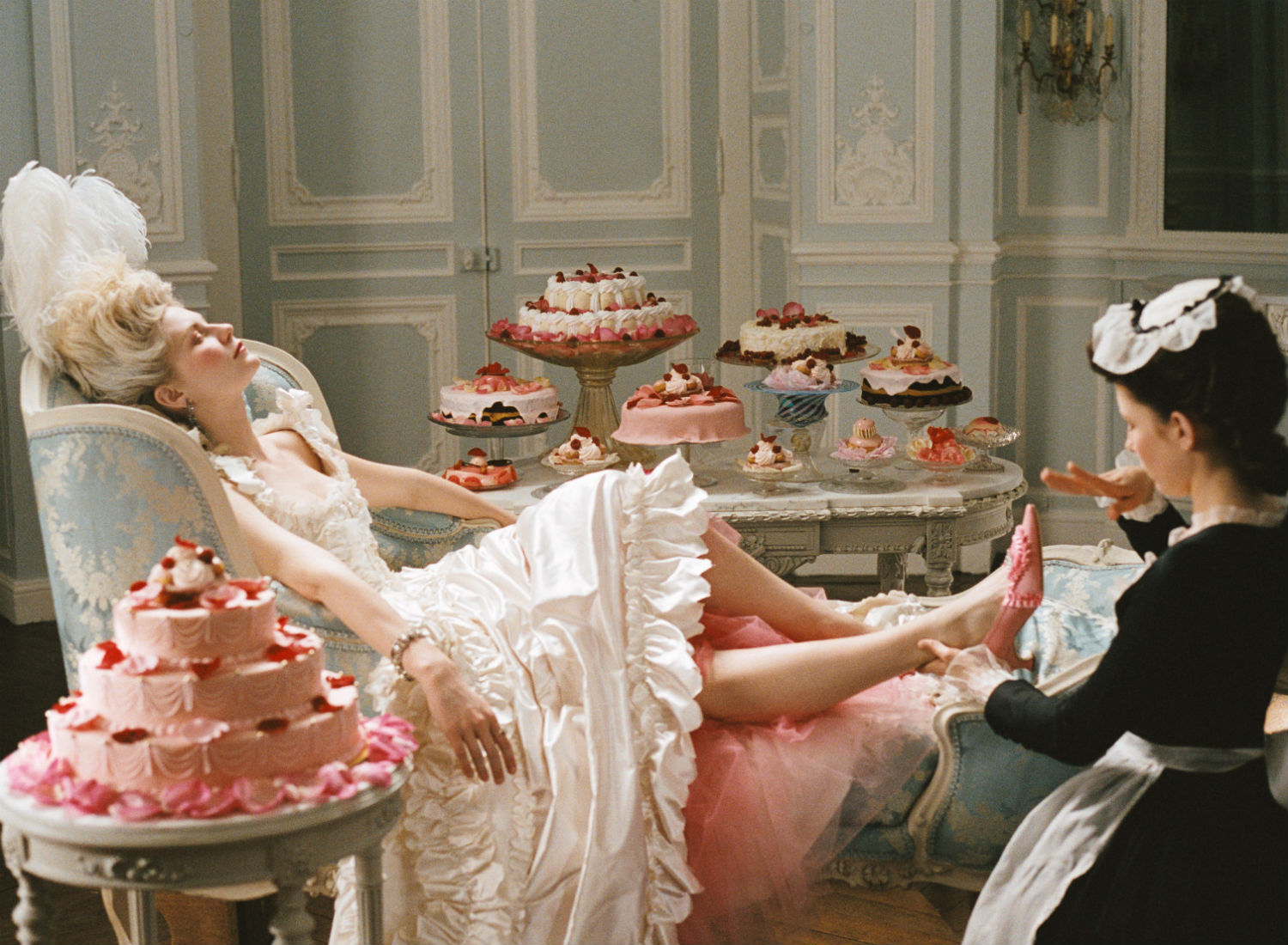 The gilded, pastel hued opulence on display in "Marie Antoinette" (2006).
AÂ Retreat to the Countryside
Coppola's follow up to the Oscar winning "Lost in Translation" is a very different beast. "Marie Antoinette" is a radical approach to traditional costume drama. All the hallmarks of her cinematic style are checked and present but on a much grander scale. The scenes that take place at Petit Trianon, the Queen's private chateau and gardens, are a vision of pastoral beauty. In a montage sequence we see Dunst and her ladies-in-waiting read poetry and walk through the tall summer grasses filled with pale flowers.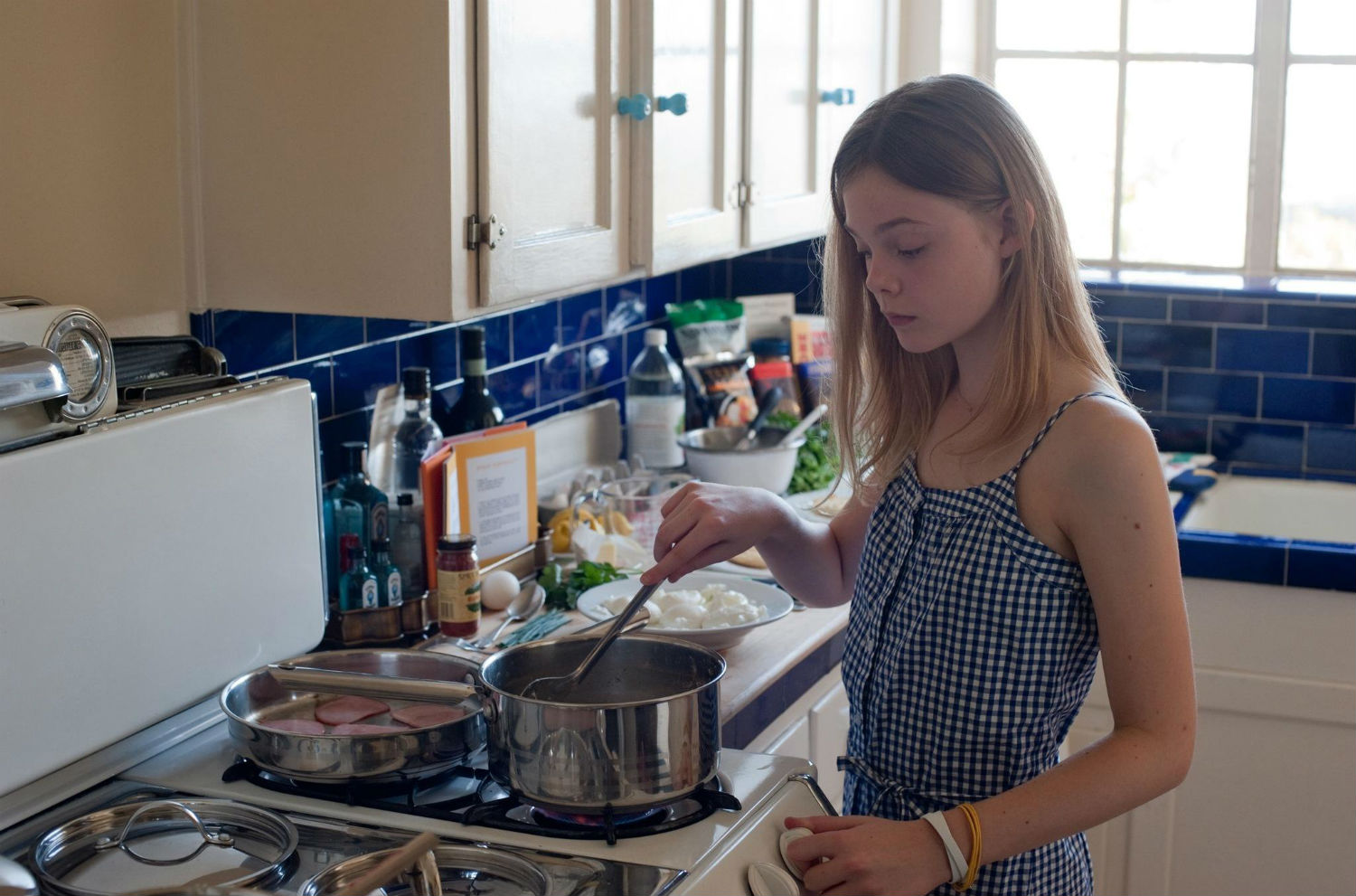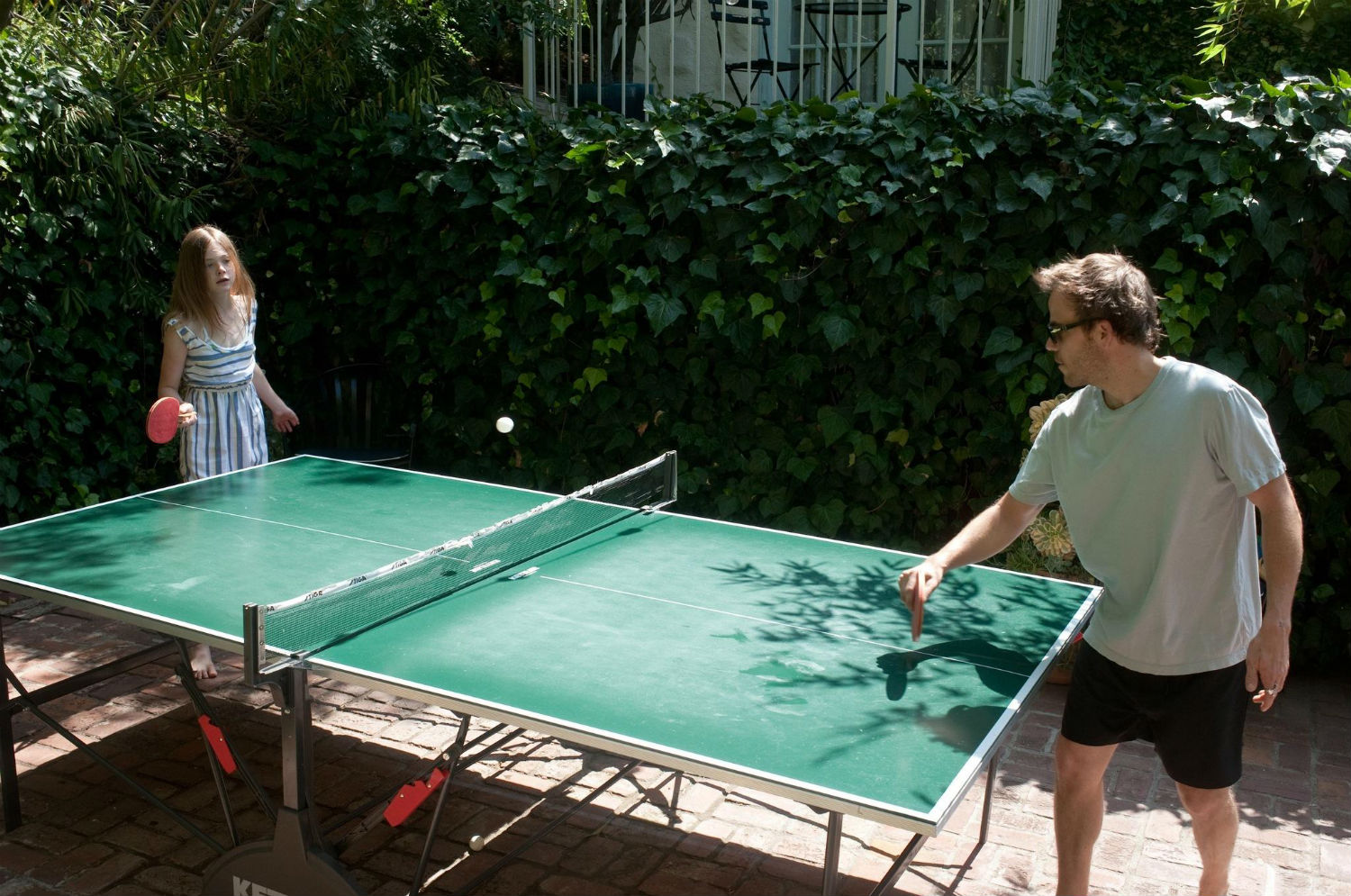 On the road to nowhere, LA style in "Somewhere" (2010).
Ice Skating
I am not a huge fan of "Somewhere," I find it to be incredibly indulgent and nihilistic. But there are a handful of enchanting scenes during its running time. One of them happens when deadbeat Hollywood Dad Marco (Stephen Dorff), who has without warning been left in charge of his young daughter Cleo (Elle Fanning), takes her to her ice skating class. In a slow paced, wordless scene Elle Fanning skates around the rink in hypnotic circles as Marco looks on in somewhat dead eyed confusion. The silence between the two is kind of magical as father and daughter try to understand each other.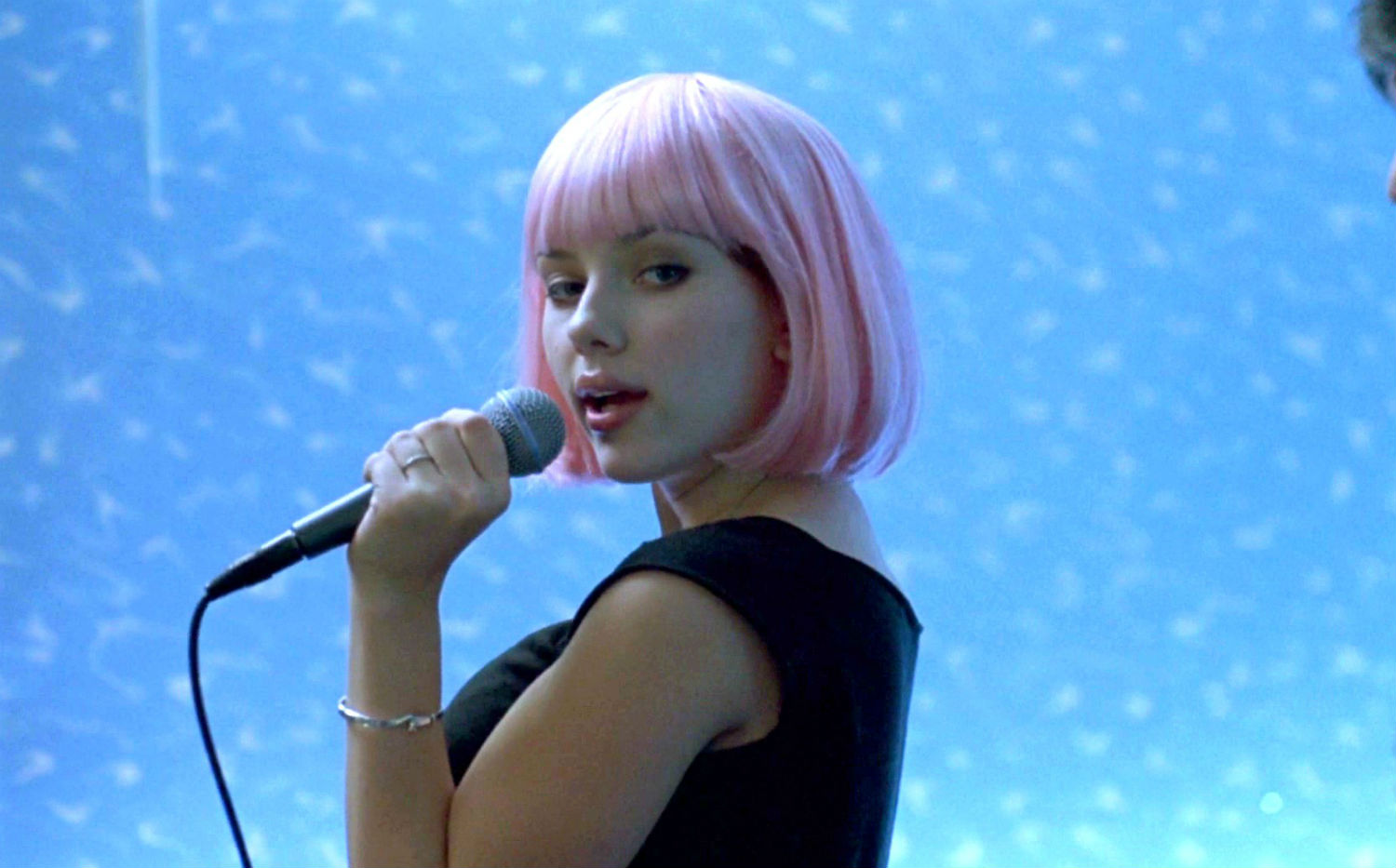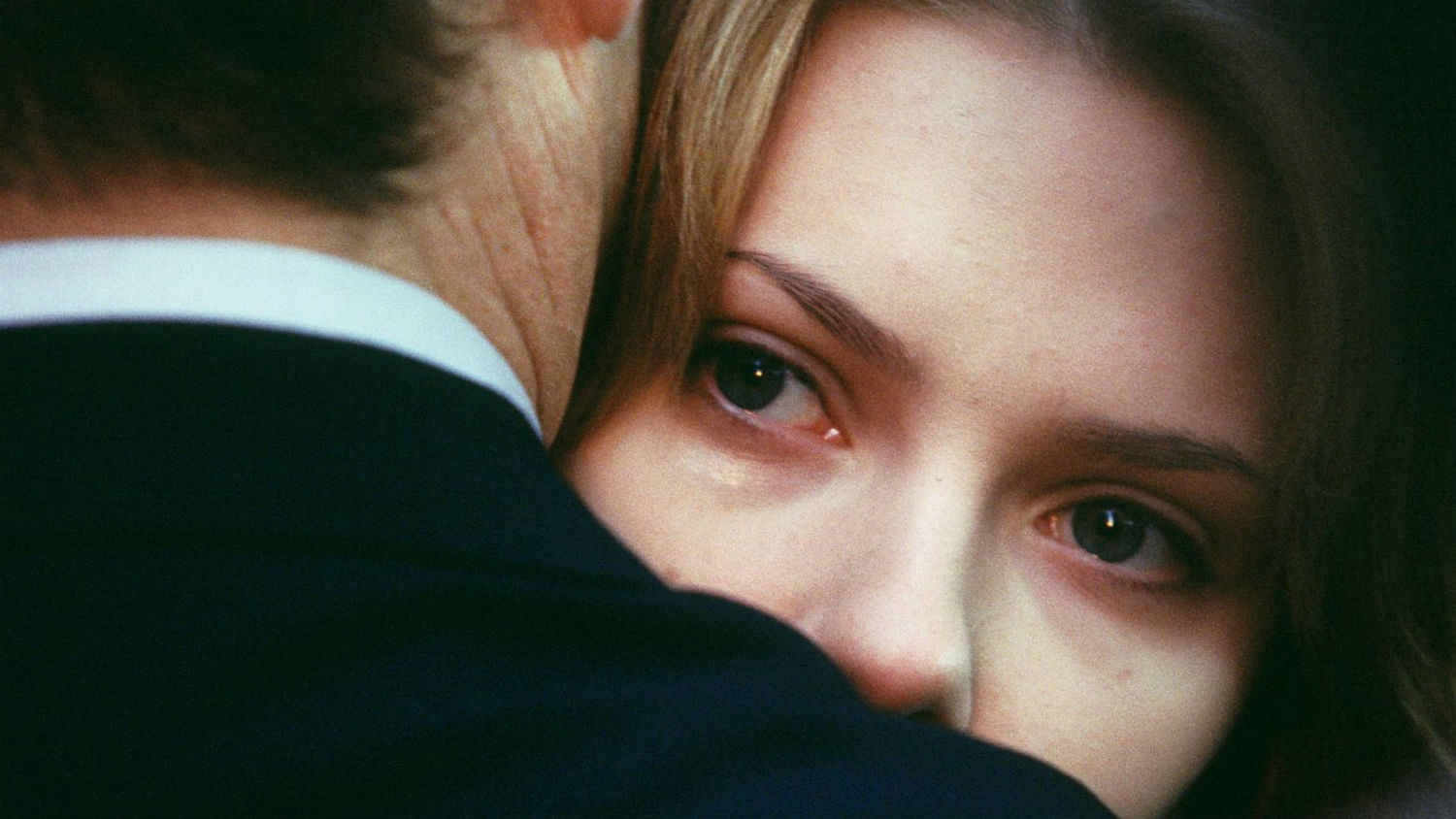 Pink wigs and inaudible whispers make "Lost in Translation" an indie treat. Listen to Jesus and the Mary Chains's "Just Like Honey" which accompanies this cinematic moment.
That Whisper
"Lost in Translation" captures that feeling of being in a strange city all alone exceptionally well. We see Charlotte (Scarlett Johansson) wander around the underground and take a train to Kyoto to visit pretty temples and gardens. The relationship that she develops with fellow lost soul, Bob Harris (Bill Murray) is a joy to behold and the final scene encapsulates it perfectly. Before he flies home, Bob finds Charlotte amongst the bustling streets of the metropolis, hugs her and whispers inaudible words in her ear. Charlotte tears up and Bob drives away to the sounds of "Just Like Honey" by Jesus and the Mary Chain. Sublime.
Images © respective film studios.