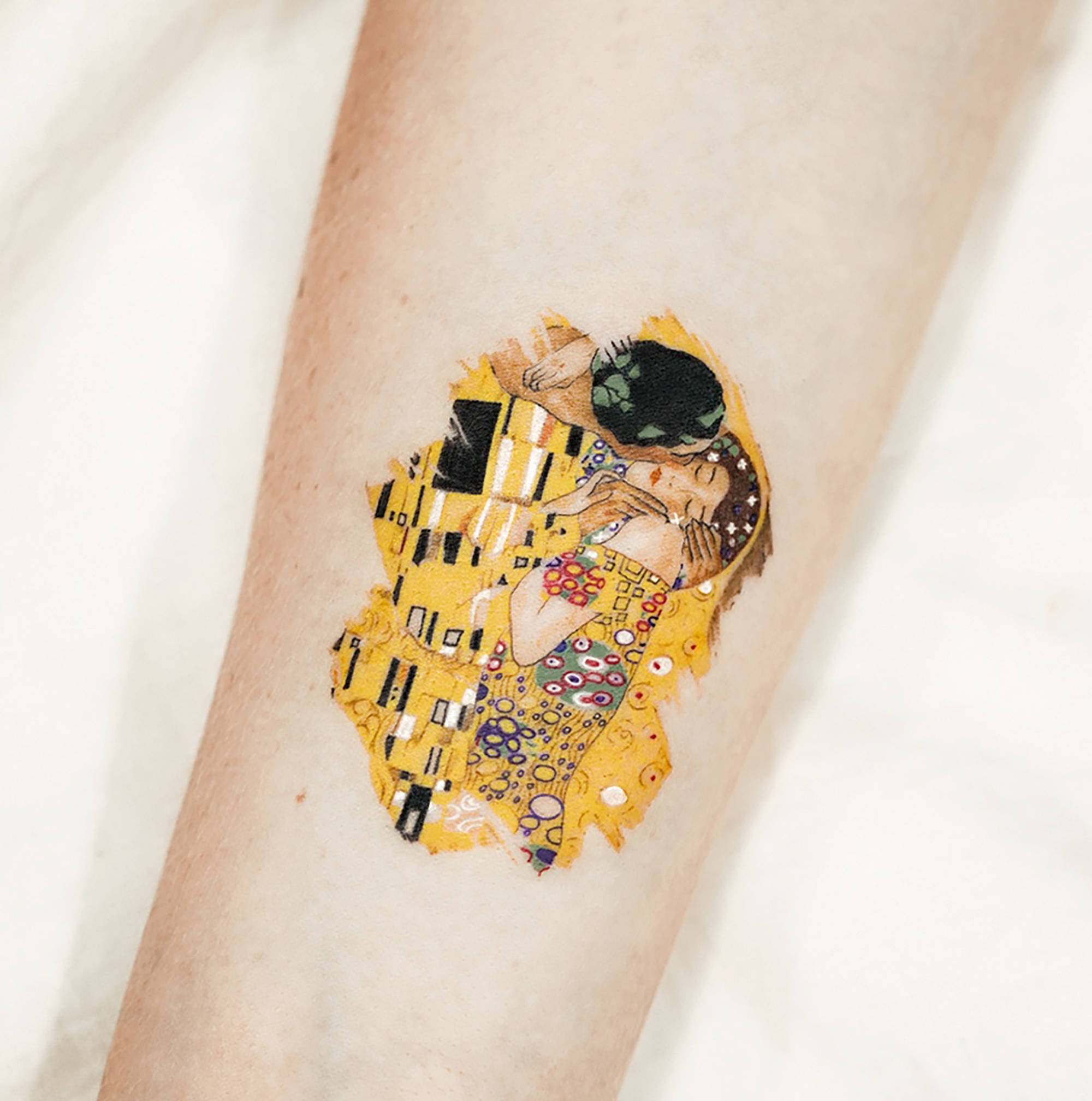 Hansan is a tattooist based in Seoul, South Korea. She lives with three cats which she regards as more than family; they are soul-mate creatures who provide her joy and health. And inspire her to tattoo cats, dogs, and other animals on the skins of her customers. While this is one of her primary themes, this article will concentrate on her other specialty: remakes of iconic artworks by artists ranging from Vincent van Gogh to Salvador Dali. Hansan studied Western art at university and opened an atelier to teach others how to draw before becoming a full-time tattooist. Her tattoo subjects are highly sought after by both domestic and international collectors.
Above: Hansan's replica of Klimt's masterpiece.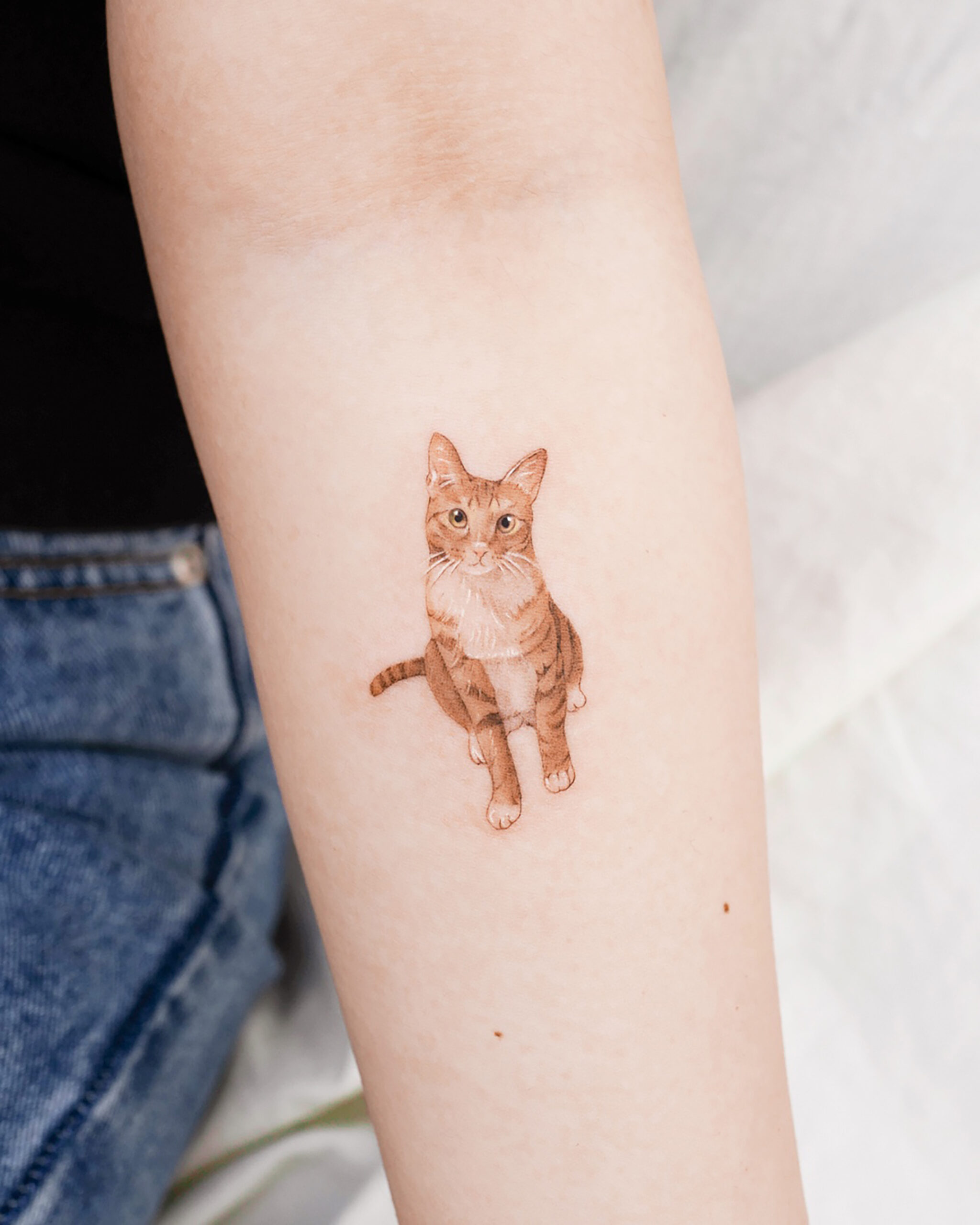 Cats are a sentimental subject for the Seoul tattooist.
Where did the alias Hansan originate?
Hansan is the name of my black cat. I named it Hansan after bringing it from the bottom of Bukhan Mountain five years ago. Because I wanted to be surrounded by cats all the time, Hansan became my stage name.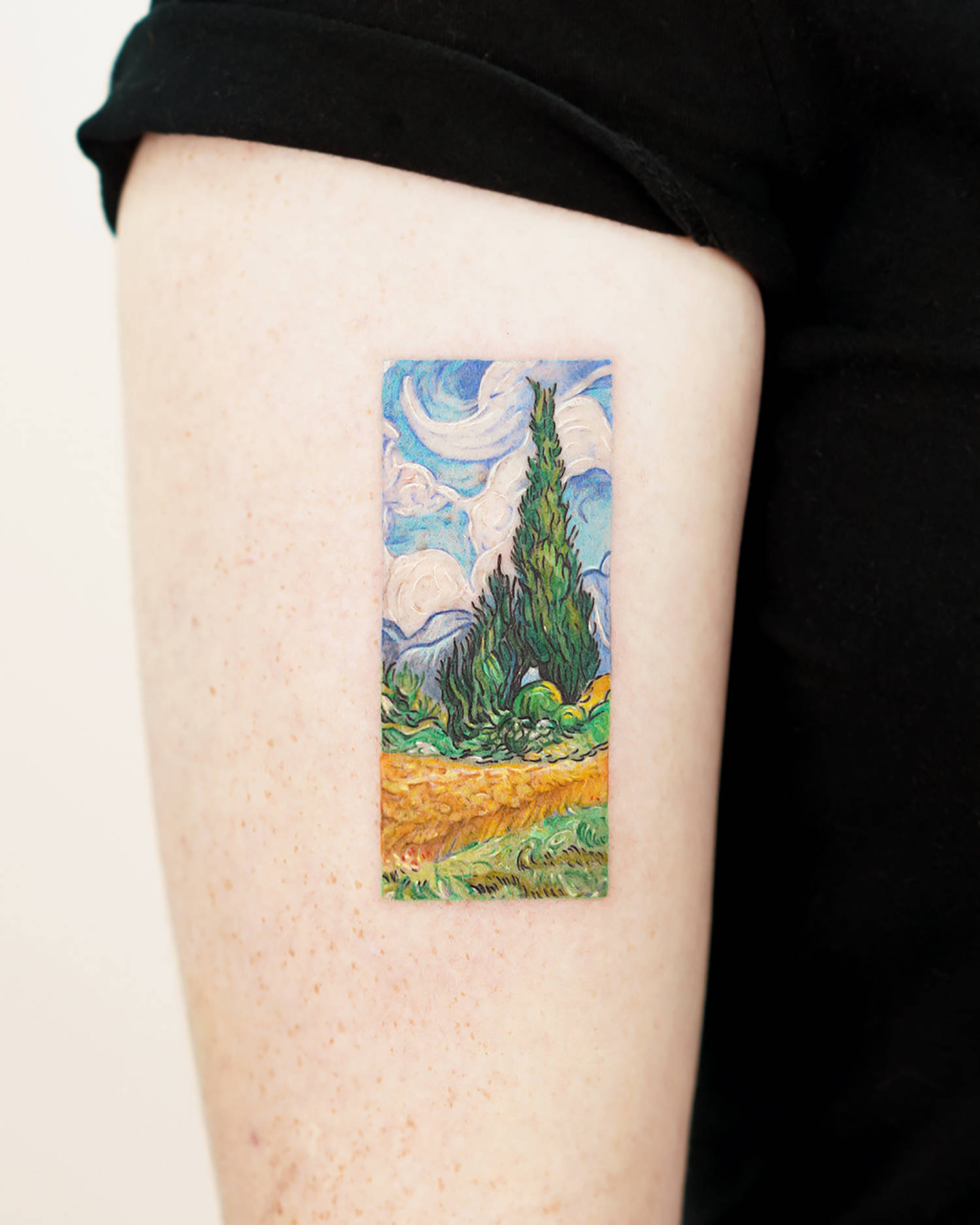 Hansan inked "Wheatfield with Cypresses" (Van Gogh).
What year did you begin tattooing?
I started tattooing in 2017. At first, I taught myself how to hand poke, but I soon realized that there were limitations regarding hand poking to express everything that I wanted to convey. So, I learned machine tattoos from Sol Tattoo in 2018, and I've been working with machines ever since.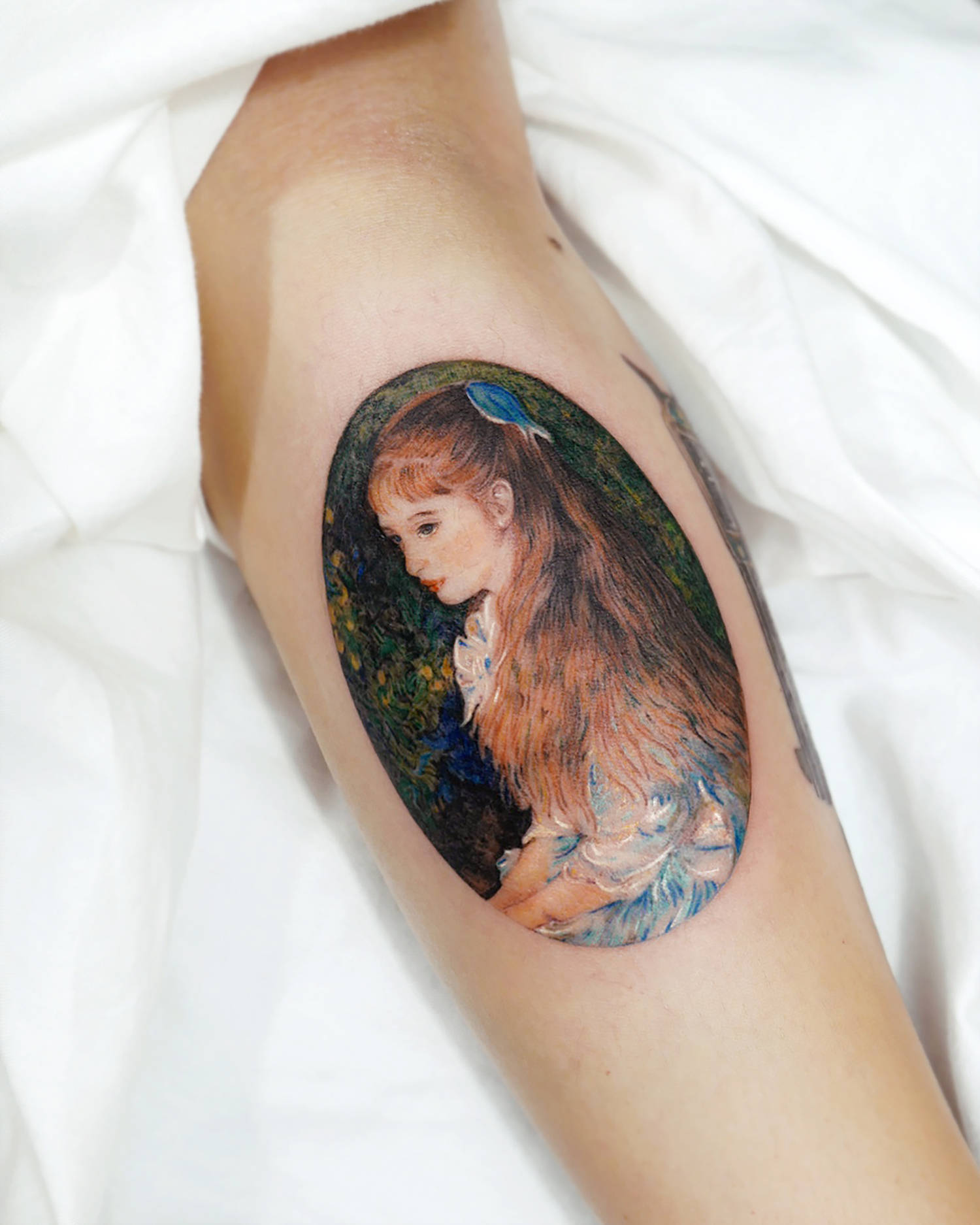 A Renoir portrait was done in micro-style by Hansan.
Tell us what Sol taught you.
He was my teacher who first made me fall in love with tattoos. When I first saw his work on social media, I was positively stunned and wondered, "Are there really tattoos like this in the world?" It is also my ultimate goal to one day be as skilled at tattooing as my teacher.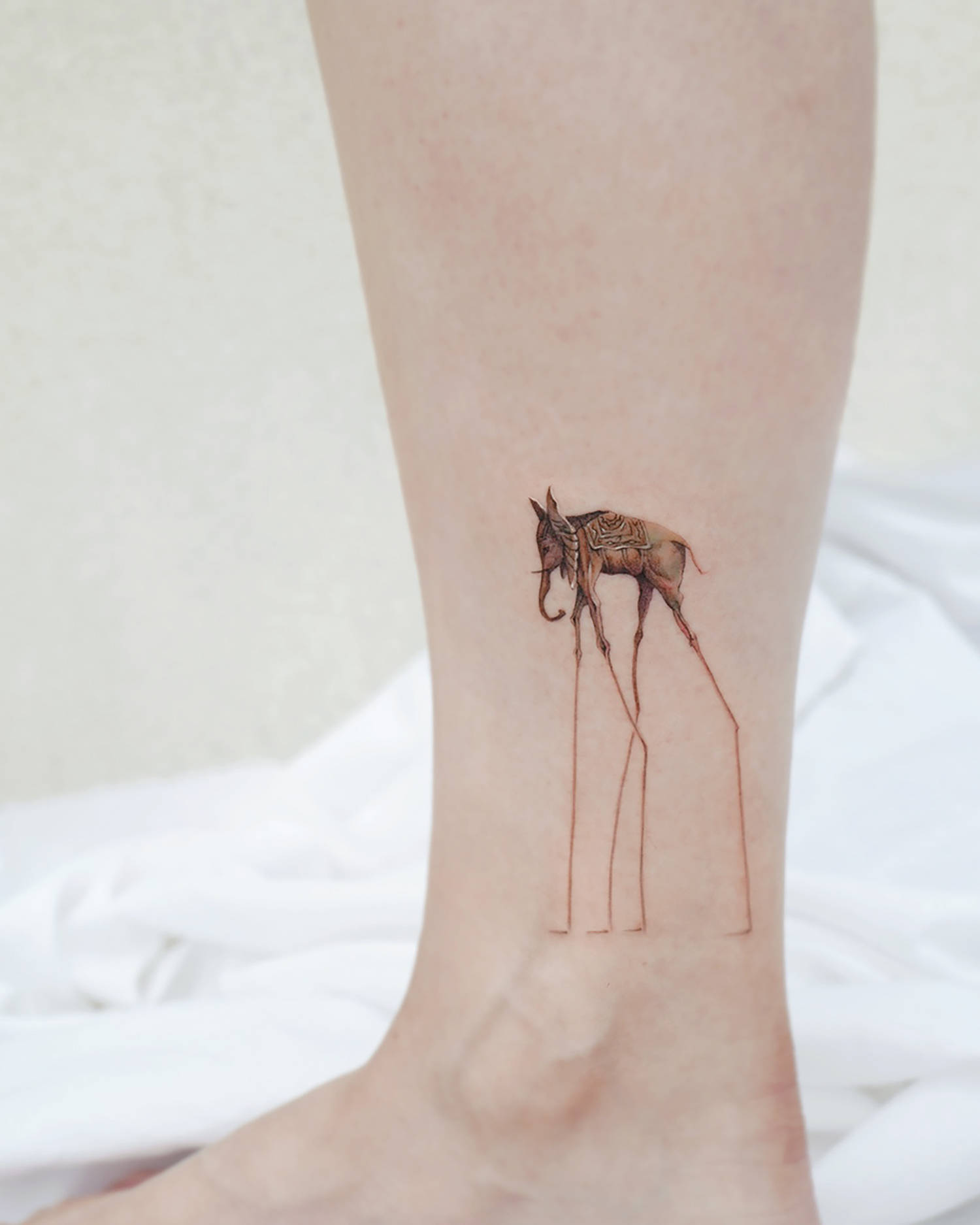 In tattoo form, Salvador Dali's "The Elephants."
If you look closely at the pieces, you'll see a slew of pets and well-known artworks.
First of all, I think my approach to painting masterpieces was natural because I majored in Western painting at university. I used to upload masterpieces that I wanted to receive as tattoos as designs, but when I worked on them, the response was good, and I think I will continue to work on them because I found a lot of them. And all the animals are cute. So why not continue working with animals? Because cute is the best.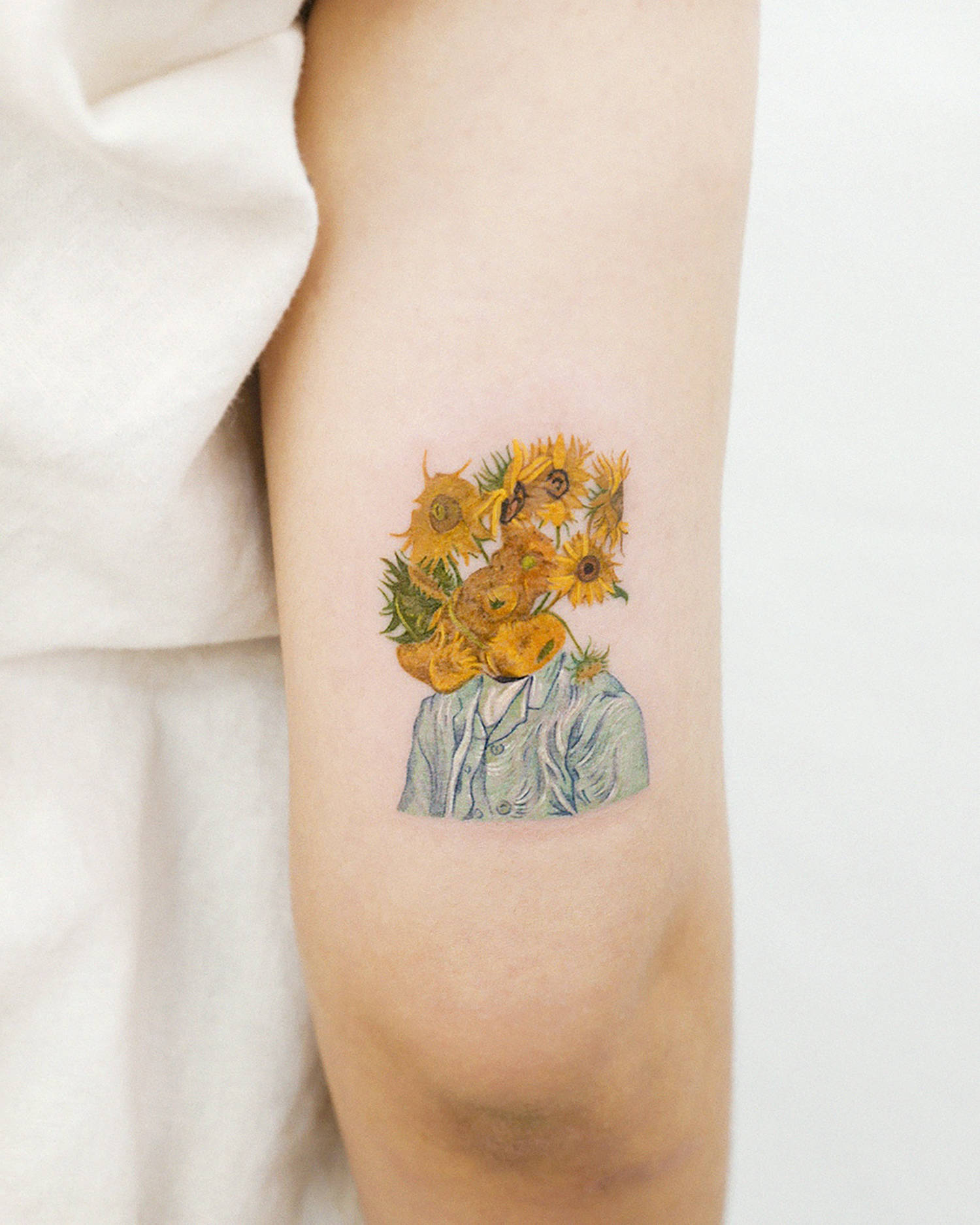 A work influenced by "Van Gogh Self Portrait."
What are your favorite past-century painters?
My favorite past-century painters have got to be impressionists like Van Gogh and Claude Monet. Their brushstrokes and how they expressed light still inspire me.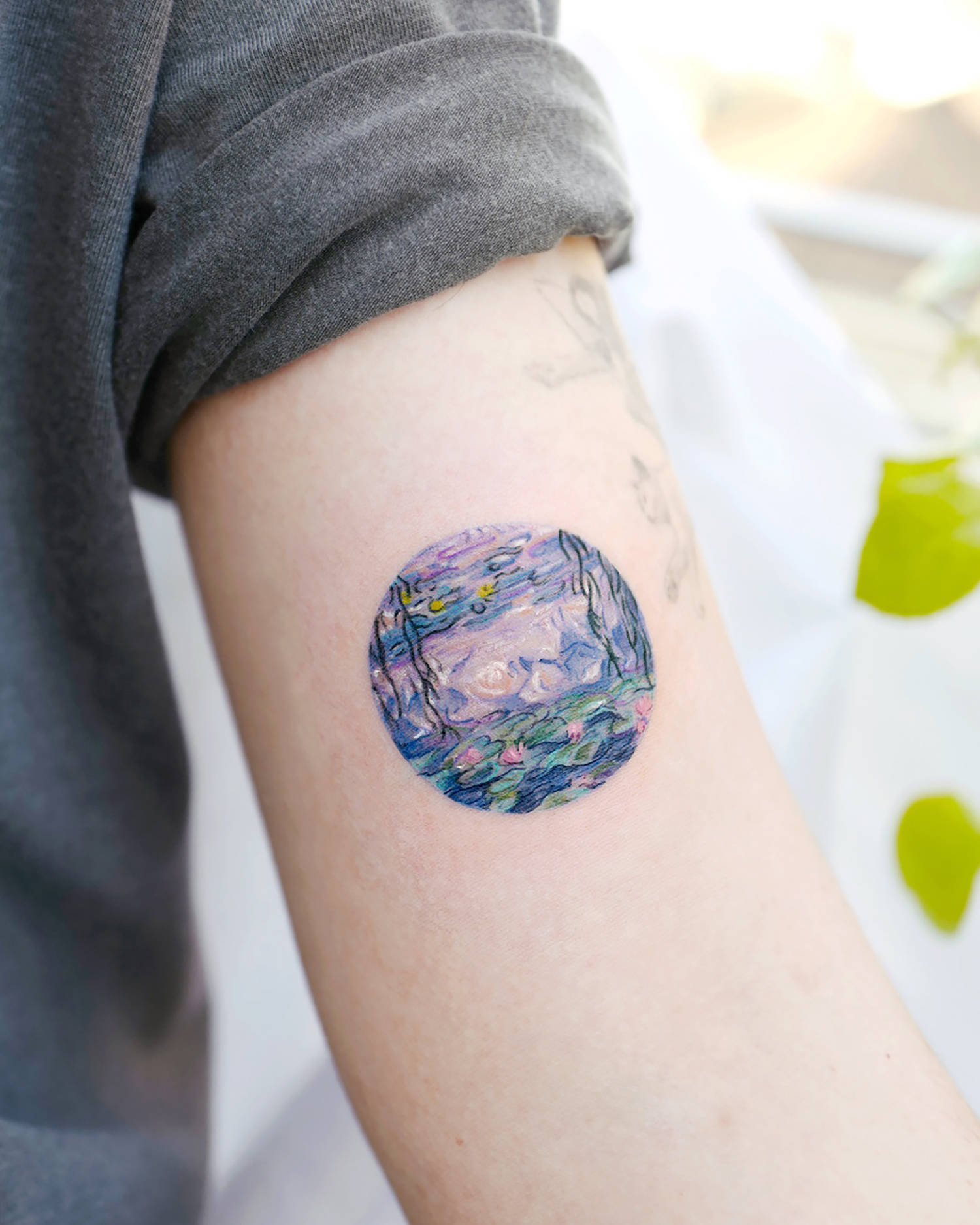 Monet's "Water Lilies" series served as an inspiration.
Have you seen any of their art at a museum?
I've been going to the Musee de l'Orangerie in Paris, France since I was a child. I feel peaceful and warm when I look at Monet's water lily paintings. I can't wait for COVID-19 to improve so that I can travel freely again.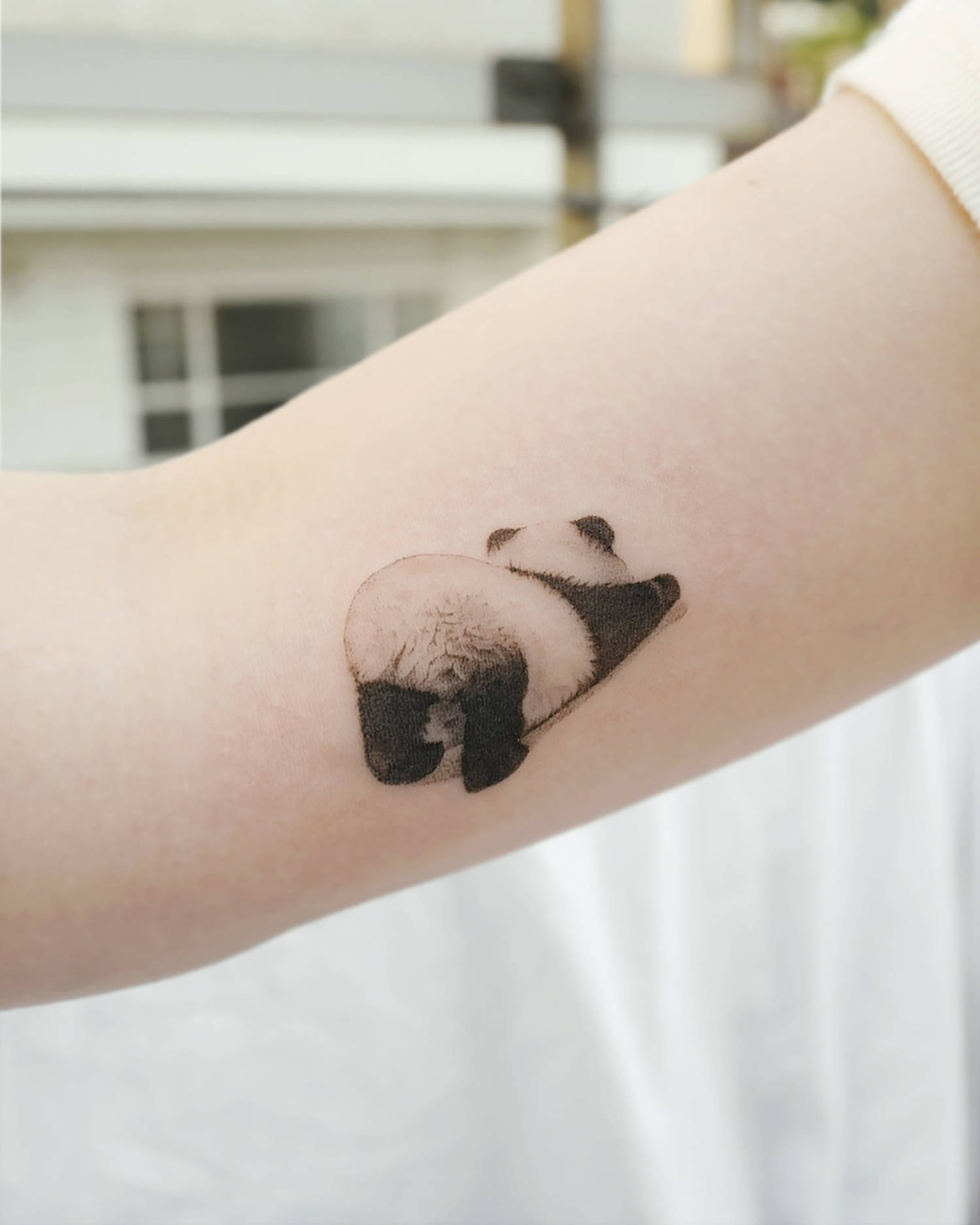 Hansan's tattoos exhibit a playful side.
When you are once again free to travel, where do you want to go?
I would want to go to Osterreichische Galerie Belvedere in Austria. Many of my customers get Klimt tattoos from me. So I really want to see those paintings. My heart is already pounding!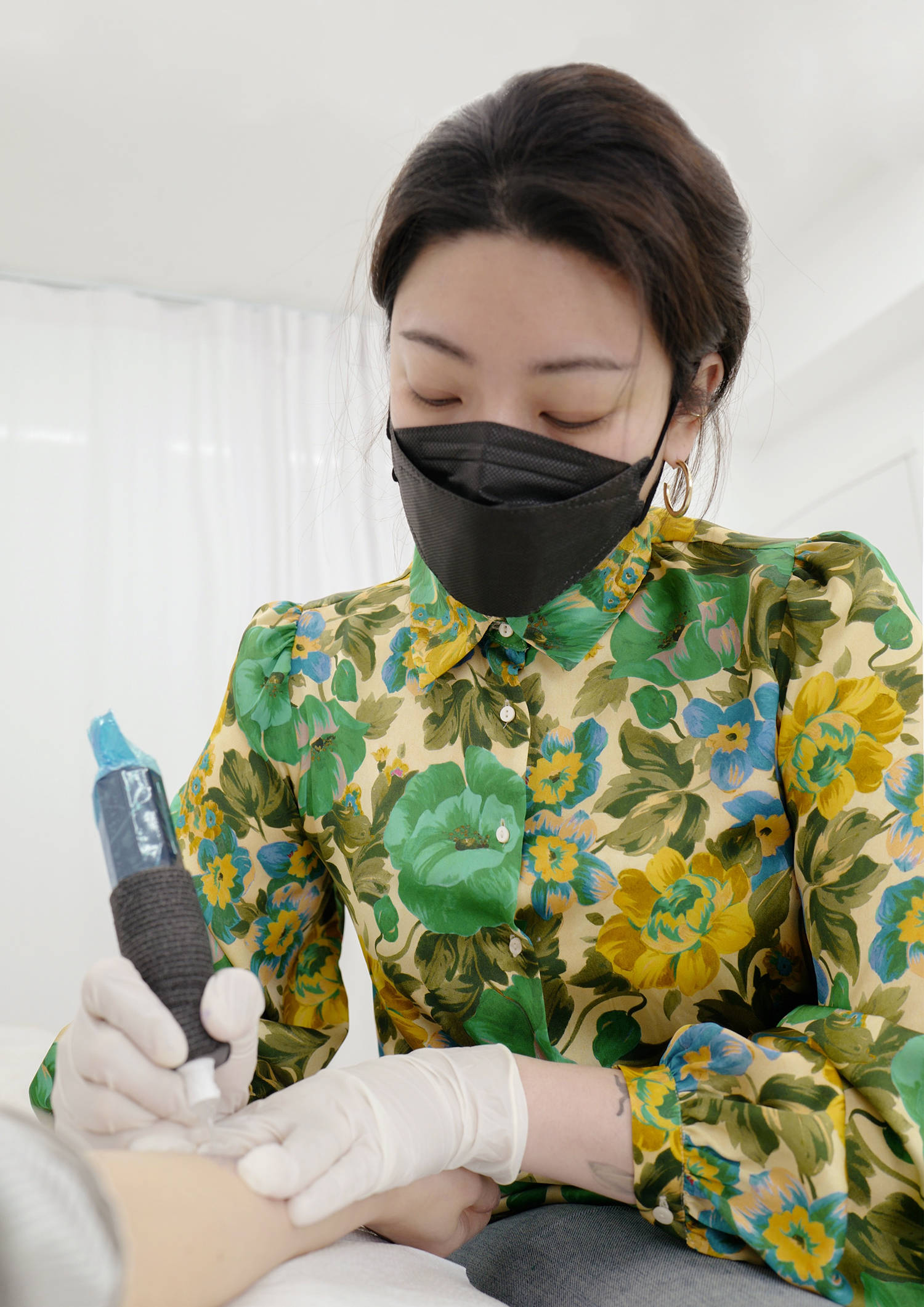 In-studio tattooist Hansan from Korea.
Have you noticed how your healed tattoos look after two years?
Yes, I look at them. I recently met a customer who had gotten a tattoo three years ago, and I was pleased to see that the color had remained so lovely. It's the best when I see tattoos that have healed and become part of the person's body. I think that's when the tattoo has genuinely become one with the person. It's not as shiny, but I think it's more beautiful to see it in its natural state.
Photos © Hansan