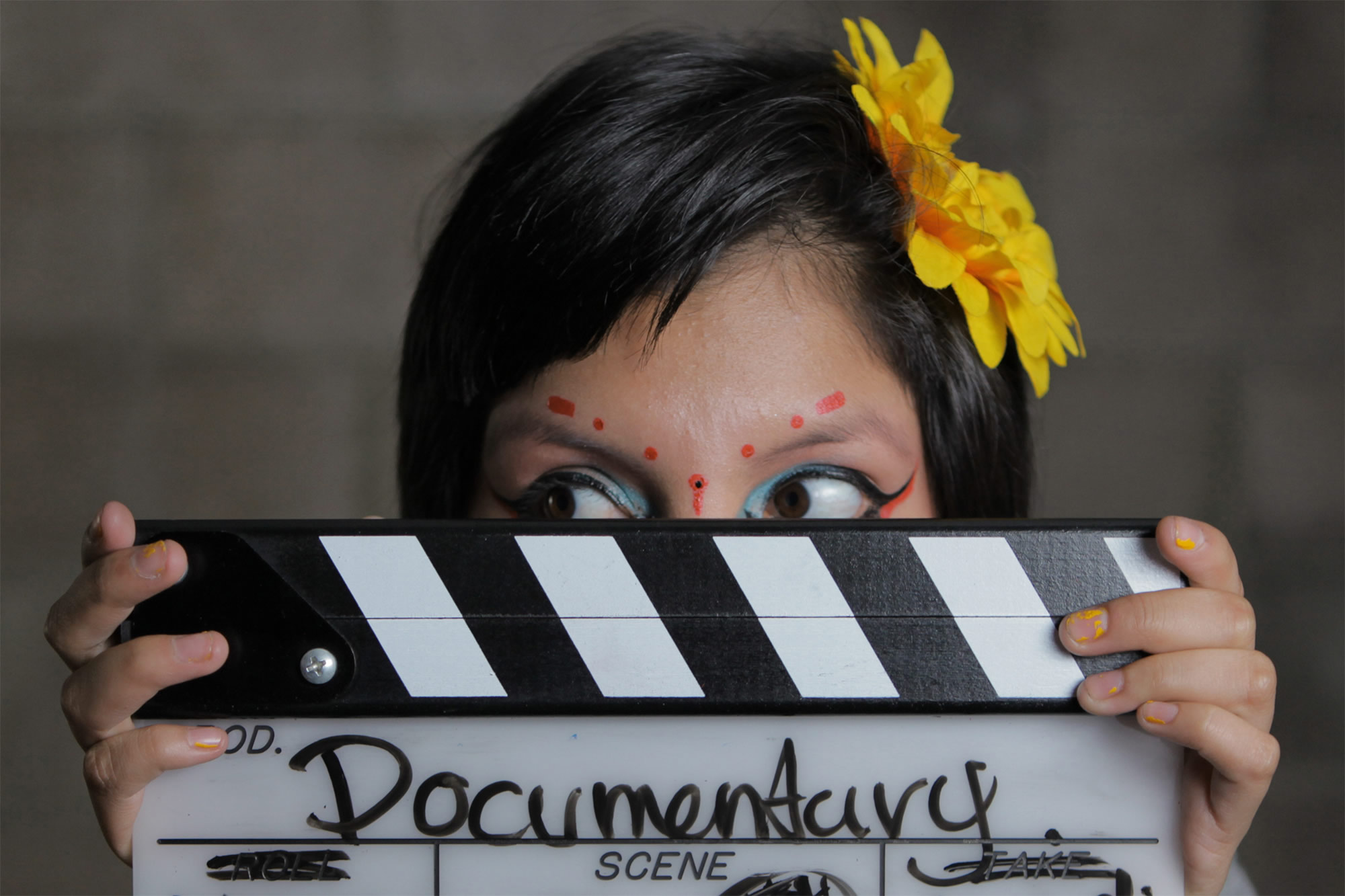 Horyou is a networking outlet spreading the message of social goodness across the Internet. During the 2015 Festival de Cannes, the organisation created the "Horyou Village" in the grounds of the Grand Hotel on the Croisette.
Over the course of the film festival, which runs every May for 12 days, Horyou brought together a wealth of creative artists and media gurus, to discuss how people can help make the world a better and less selfish place and spread the message that social change is possible and that the Internet and web technology can be used for more than sharing funny cat videos and "Hey Girl" Ryan Gosling memes.
Top: Art can transform lives and "Inocente" (2012) shows this is possible.
Internet pioneer Aaron Schwartz committed suicide at the age of 26.
The Internet's Own Boy
Although Aaron Schwartz (1986-2013) was a pioneer in internet technology and the co-founder of Reddit, it's his work in raising awareness of social issues and civil liberties—online activism that will prove to be his lasting legacy. "The Internet's Own Boy" is a documentary highlighting his extraordinary achievements in a life cut short.
Music can save your life and this short documentary shows how.
Hip-Hop Saves Lives
"Playing for Change" is a scheme set up by musicians to tour detention centres, inner city schools and even homeless shelters, and "Teach humanity through hip-hop." Organisers, Chad Harper and Johwell Saint Cilien, hope to create a greater dimension for their beloved musical form and by doing so, instilling confidence and well-being in young folk.
"Green Bronx Machine" is all about making community spaces greener and healthier.
Green Bronx Machine
"Green Bronx Machine" follows campaigner, Stephen Ritz, on his very first day launching a scheme to promote healthy eating in local schools. We see Ritz make the pointed observation that, within a stone's throw from schools, you can find dozens of fast food outlets. He thinks that by promoting alternate and healthier sources of food, he can turn his beloved Bronx into a happier place.
Live Earth takes place on 18th June, 2015 across the globe.
Live Earth: Road to Paris
Climate change is one of the biggest threats we face as human beings. Big business and politicians, always thinking about short-term profits, fail to recognize there won't be any profits to make if the world falls into a post-apocalyptic hellhole because nobody took decisive action. We need to stop treating our planet like a waste dump because, until they build that colony on Mars, it's the only one we've got.
AMESIP is a Moroccan charity for vulnerable children.
AMESIP
A Moroccan charity aimed at helping children stuck in poverty, the initial focus is on Fatima, a young woman who thanks to the charity AMESIP was able to go to school and train in a circus as well. Aimed at helping socially excluded children achieve their ambitions, whether it's becoming a trapeze artist or something else entirely, this rewarding short doc is another fine example of people power and human goodness.
The power of social media and networking in action.
SANS A_
Two young Parisians set up an organization to help tackle the stigma and plight of homeless people by sharing their stories of life on the street. As well as being ridiculously young, Martin and Agy, show huge compassion and use social media and networks to promote their work and the stories of those ignored in society.
Dr. Georges Bwelle is a dedicated and selfless believer in giving back to communities.
ASCOVIME — Smiling is Living
Dr. Georges Bwelle is a surgeon working in Cameroon. For the past ten years, he has been travelling every weekend with a team of volunteers to far flung corners of the country, and helping improve the lives of people who, due to their remote locations, cannot seek medical attention. Like "Patch Adams," Dr. Bwelle believes that a smiling, happy patient is the best reward, for a doctor.
Directors Sean Fine and Andrea Nix won the 2013 Academy Award for Best Documentary (Short Subject).
Inocente
It can sometimes feel aggrandizing and pretentious discussing the transformative power of art, but it happens all the time. The 2013 Oscar-winning documentary short, "Inocente," is focused on a young homeless girl from San Diego who dreams of becoming an artist. Her personal life might be bleak, but through painting—her vibrant use of colour and patterns is striking—she can find hope and happiness.
"Fly by Light" was directed by renowned documentary filmmaker, Ellie Walton.
Fly by Light
Made by noted documentary filmmaker, Ellie Walton, "Fly by Light" is about a Washington DC education program aimed at encouraging marginalized young black people to not fall into social pressures and traps that can blight their lives. The program hopes to achieve this by taking kids on an eight-day retreat into the West Virginian wilderness.
The travelling movie theater is not a new idea, but it can be a vital one, for remote communities.
Cinéma Numérique Ambulant
"Cinéma Numérique Ambulant" is a digital cinema initiative. Travelling rural communities in Cameroon, where, as one villager interviewed notes, power cuts can last six months, CNA aims to promote film culture and African cinema. The great hope is that in giving people a rewarding cultural experience; communities will be inspired by the magic of the movies.
Follow Horyou on YouTube, Twitter, LinkedIn or Website.
All videos © respective film directors and organizations.