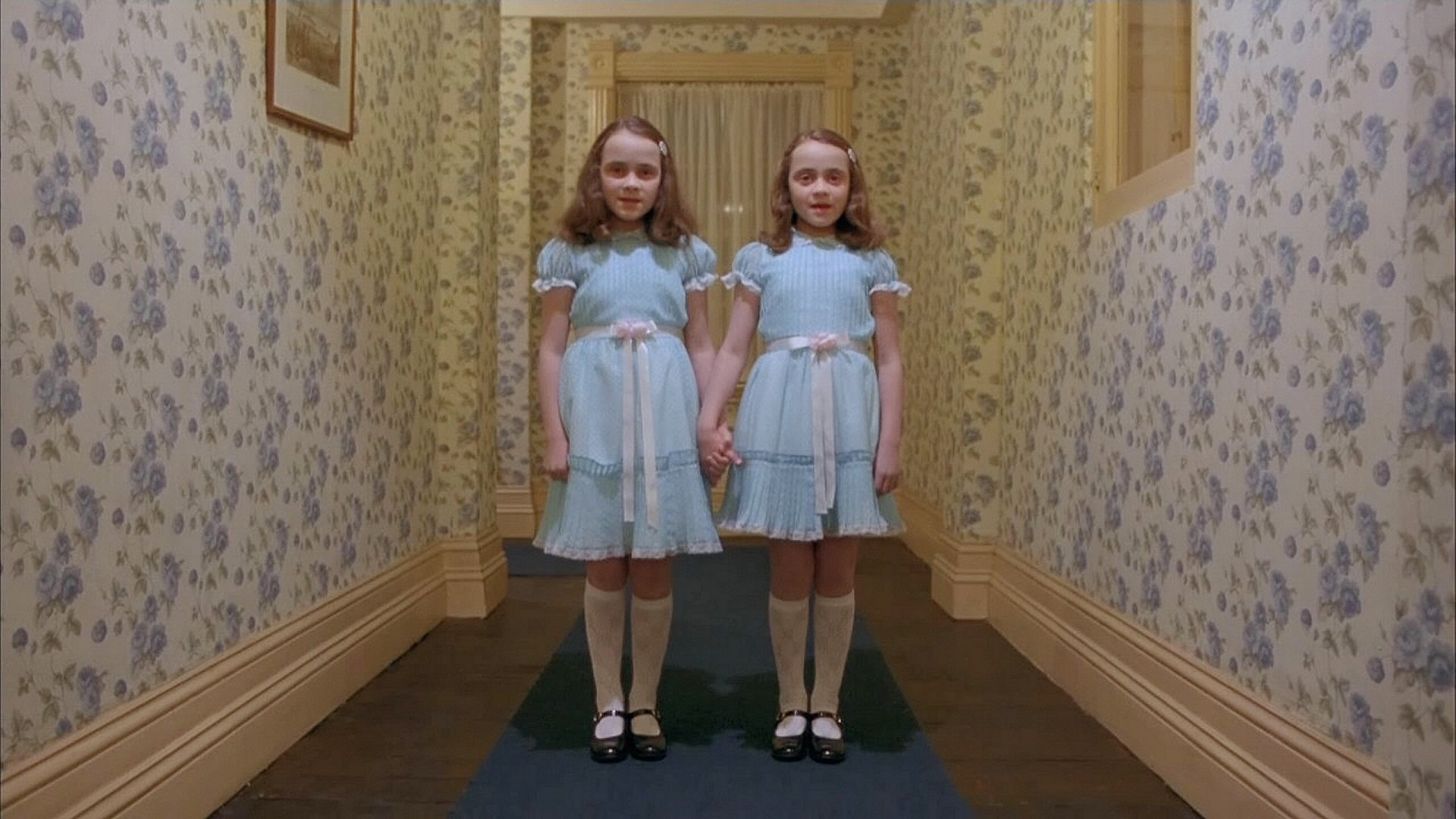 Stanley Kubrick is a towering figure in the history of cinema. He has created film images that have left an indelible mark on the public imagination, from the sci-fi spectacle of "2001: A Space Odyssey" (1968) to the military drills of "Full Metal Jacket" (1987).
Kubrick was granted enormous freedom as an artist, nestled away in the English countryside far from prying eyes. As a result, he was often caricatured as a recluse, unengaged with the wider culture, and his imagination wrestled with film technology for years before unleashing startling cinematic visions. For all of the emphasis given to Kubrick's innovative use of NASA lenses and candlelight in "Barry Lyndon" (1975), as well as the ghostly Steadicam glide of "The Shining" (1980), there has been little attention given to the cinematic influences that inspired his work.
Three of Kubrick's late movies are filled with visual tropes that link his work to the art cinema of America, Europe and Japan. The movies are: "A Clockwork Orange" (1971), "The Shining" (1980) and "Eyes Wide Shut" (1999), which all feature protagonists who are governed by outside forces and seem to be shaped in part by movies from the past. Many of Kubrick's images are inspired by the novels that his movies were based on. However, by pinpointing his cinematic references, we get a sense of the breadth of his film knowledge and enthusiasm for diverse genres. Our understanding of Kubrick's work is aided by observing how a range of films resonate and sympathise with one another, perhaps coincidentally, often with absolute intent.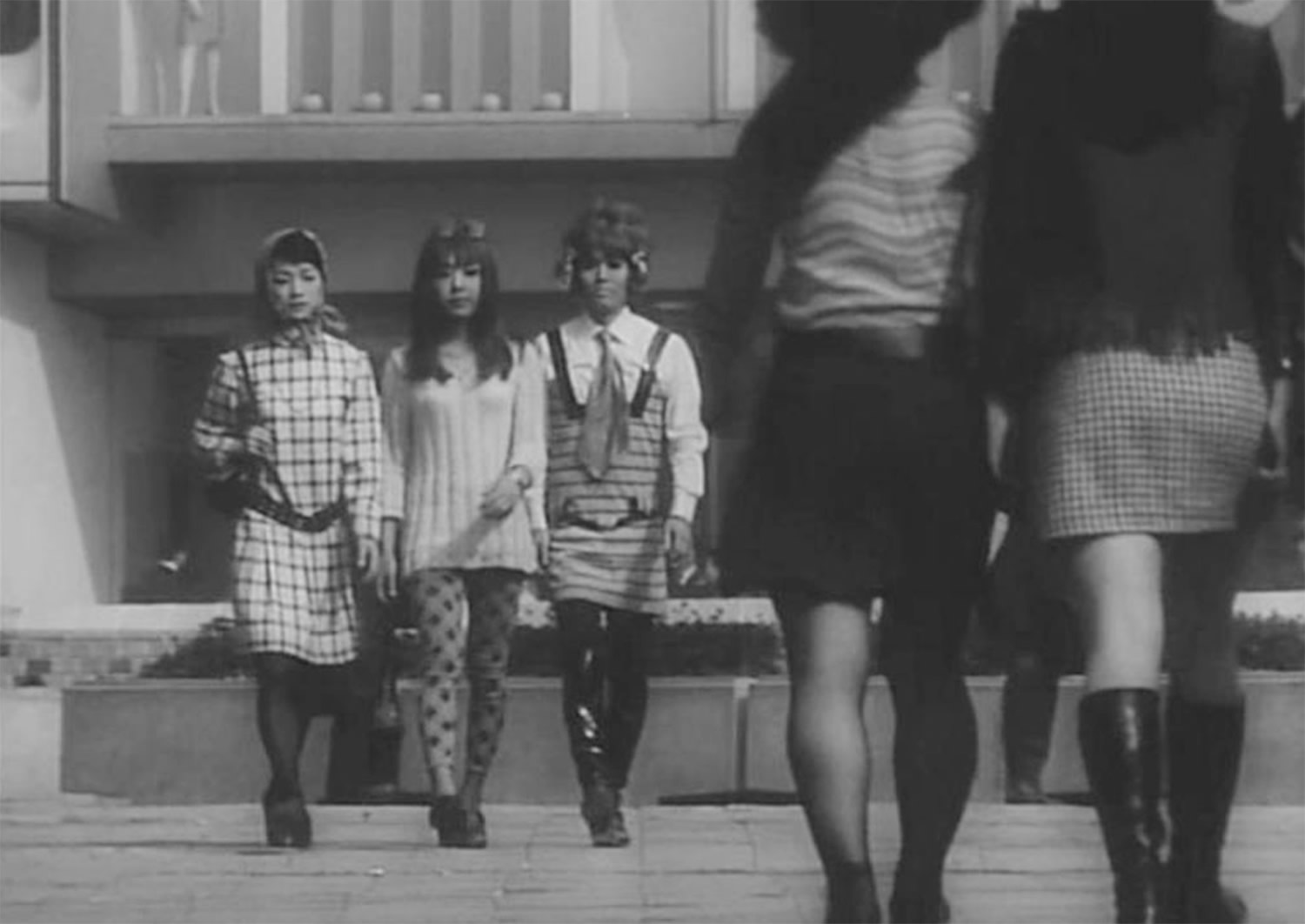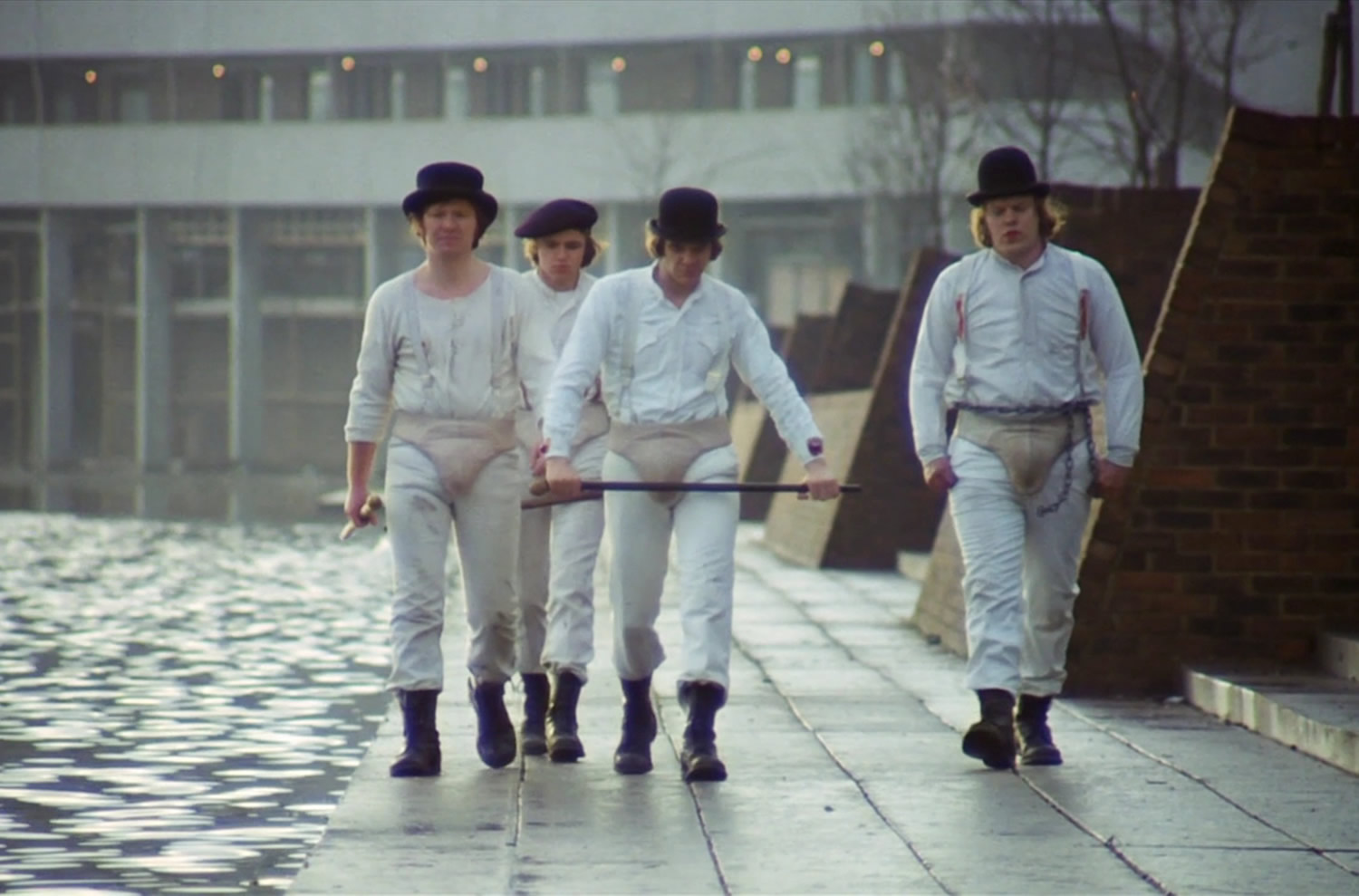 Top: Dressed up for a catfight in "Funeral Parade of Roses." Bottom: The Droogs booted up for action in "A Clockwork Orange."
Clockwork Orange
There are striking similarities between "A Clockwork Orange" (1971), and Toshio Matsumoto's "Funeral Parade of Roses" (1969). Matsumoto's bold and inventive exploration of Japan's homosexual and transvestite culture blends documentary-style interviews and experimental techniques with a narrative, which hijacks and inverts the Oedipus myth to stunning effect. This may not sound like Kubrick's notorious dystopian tale of ultra violence… But the comical gang confrontations, and the use of fast-motion in scenes (scored by synthesized versions of classical songs) are just some of the elements that suggest Kubrick was well-versed in Japanese new wave cinema, as well as Anthony Burgess' source text. For Matsumoto, the use of familiar musical ditties adds ammunition to his thrilling assault on mainstream Japanese film culture. In "A Clockwork Orange," Alex's (Malcolm McDowell) devotion to classical music and violence leads us to question whether great art is morally redeeming.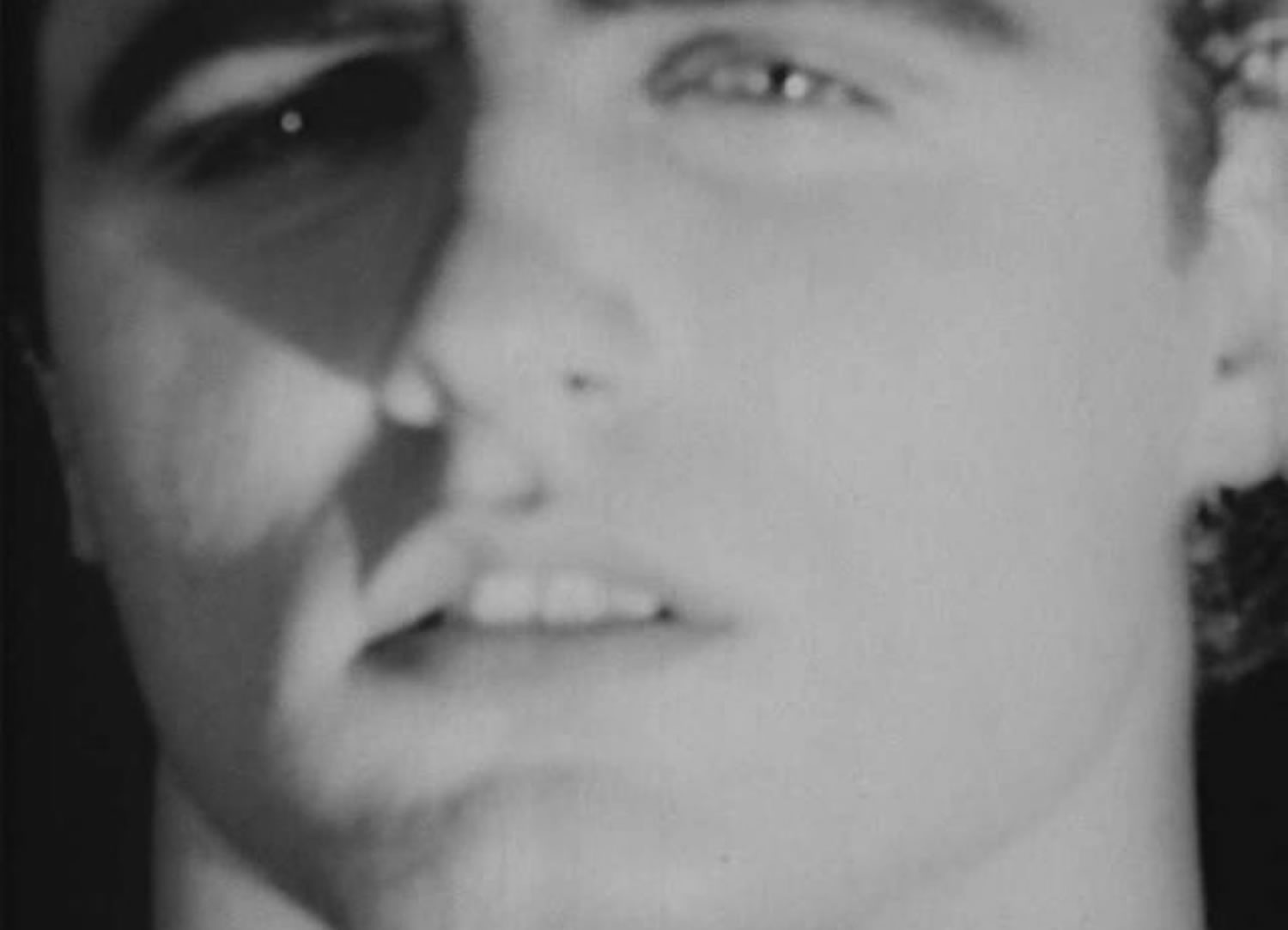 Top: Gerard Malanga takes the lead in "Vinyl." Bottom: A close-up of Alex (Malcolm McDowell) in "A Clockwork Orange."
It is little known that Andy Warhol adapted Anthony Burgess' novel prior to Kubrick. "Vinyl" (1965) features Warhol's Factory superstars Gerard Malanga and Edie Sedgwick. Each scene is condensed into the same frame and strays far from the text. Warhol's approach is radical and shambolic, it is at odds with Kubrick's meticulous visual orchestrations. Both films begin with a similar close-up of the protagonist's face, before zooming out to reveal the setting and other characters. In "A Clockwork Orange" even the blonde-haired mannequins lining the Korova Milk Bar resemble Edie Sedgwick, but these girls were certainly superior actresses. Surely, Kubrick had taken a look at what Warhol had made of Burgess' story. Warhol was a contemporary of equal repute and notoriety, and Kubrick was meticulous in his research. Kubrick begins from the same point before taking the viewer on a wholly different journey.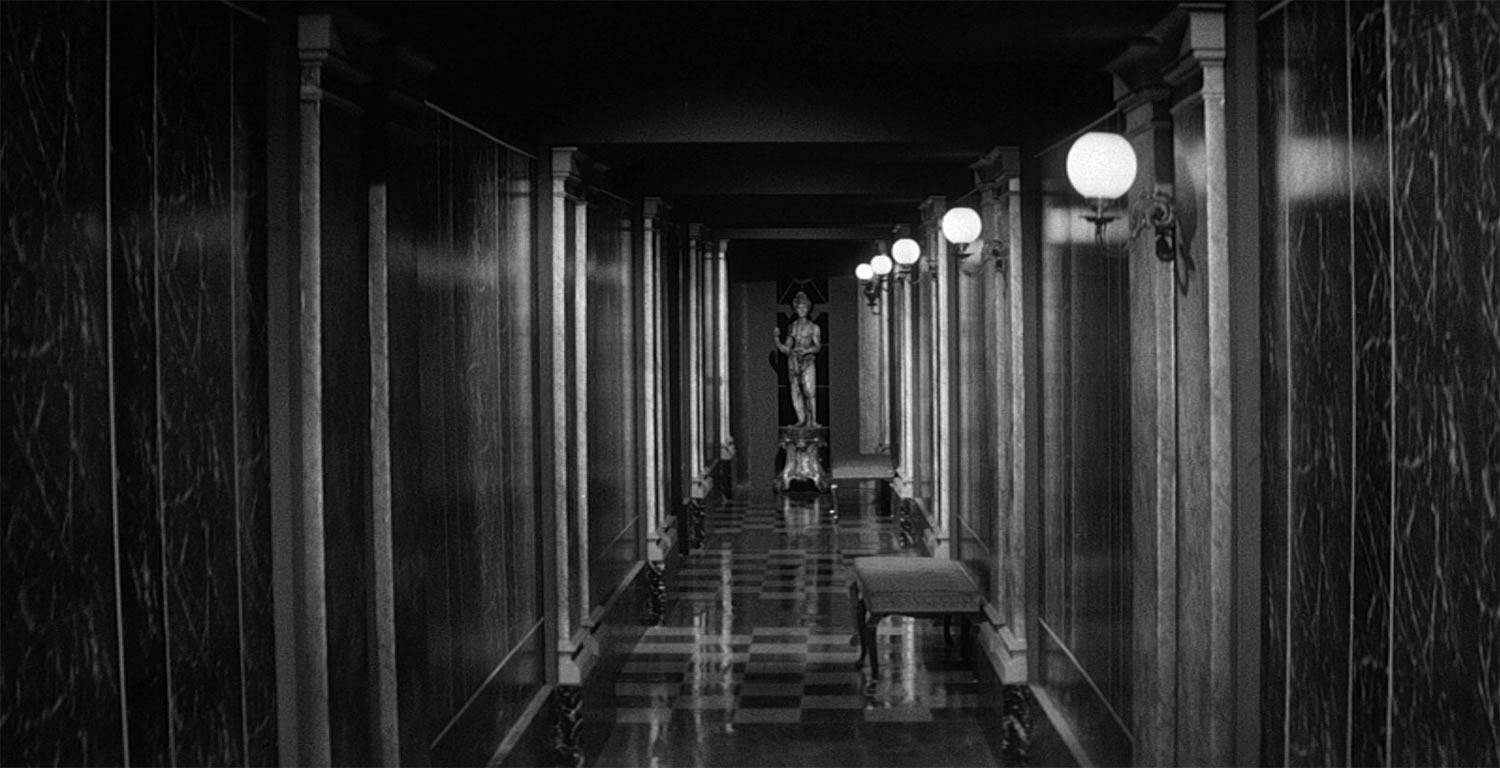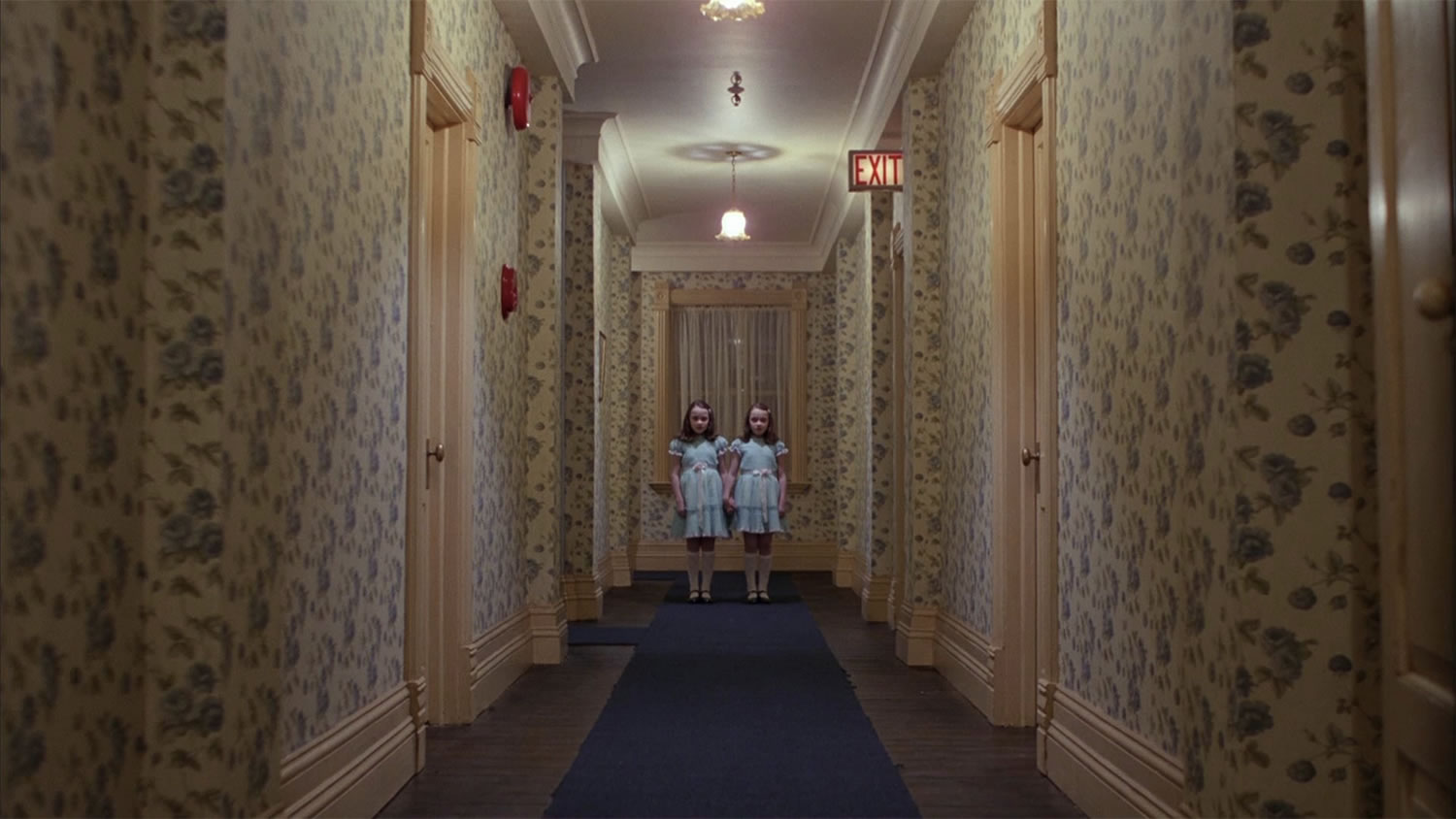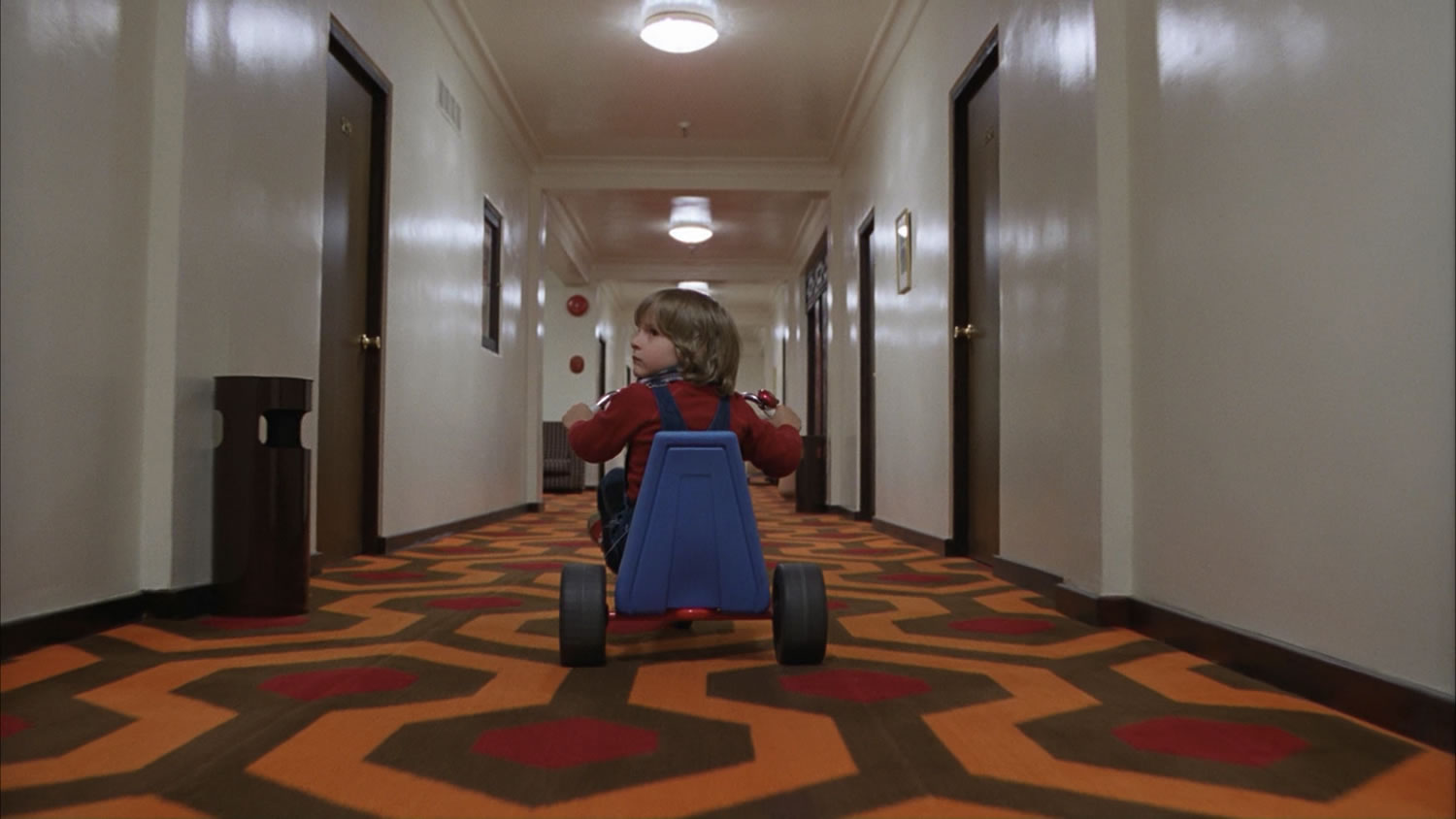 Top: A mansion of memories in "Last Year at Marienbad." Bottom images: The haunted hallways of the Overlook Hotel in "The Shining."
The Shining
In "The Shining" (1980), there are several well-defined points of reference. First is Alain Resnais' "Last Year at Marienbad" (1961). Thematically, both films deal with recurrence, time and identity. They are set within a hotel where a significant event occurred, which continues to haunt the locale and the central characters. The camera's tracking movement throughout the corridors of the hotel in Resnais' movie is similar to the Steadicam-scanned labyrinth of the Overlook Hotel. "Last Year at Marienbad" seems like a fitting visual reference for Kubrick who nevertheless replaces stony-faced performances with growing hysterics, and floods Resnais' monochrome with terrific primary colours. Although "The Shining" is based on Stephen King's novel, it appears that the look of the film is inspired by Resnais' work, rather than being dictated solely on King's writing descriptions.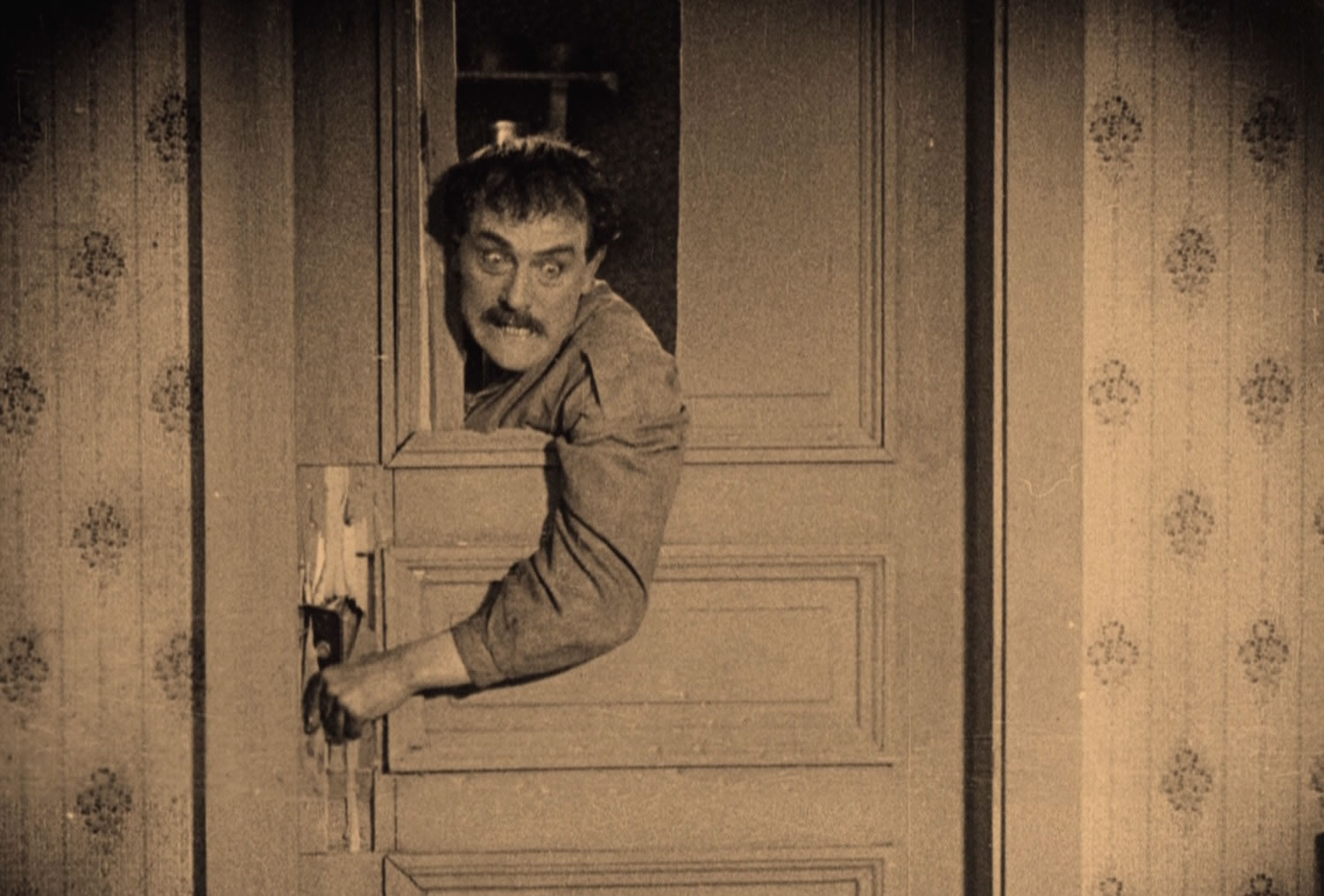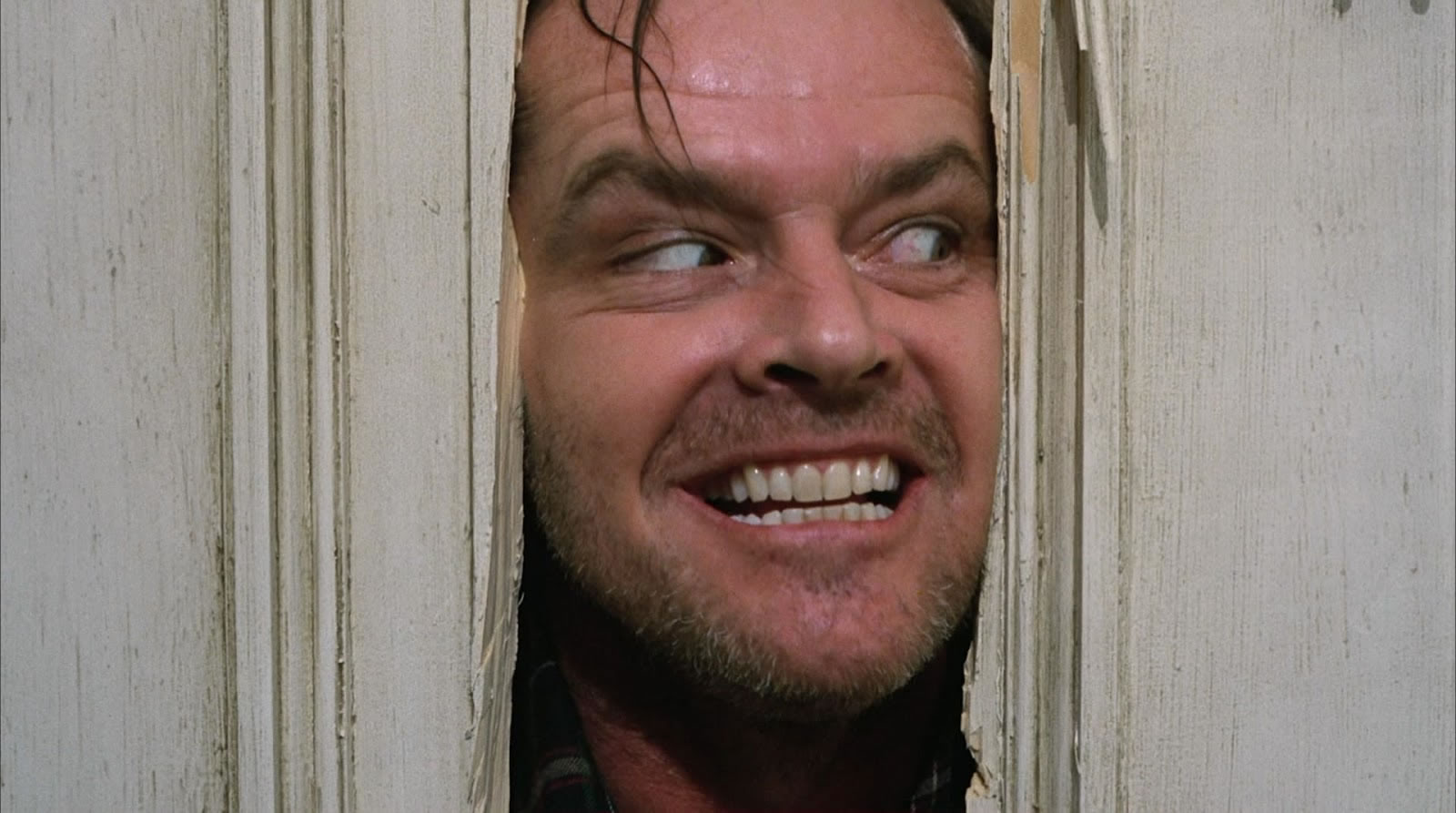 Top: David Holm (Victor Sjostrom) hacks at a wooden door in "The Phantom Carriage." Bottom: Jack Torrance (Jack Nicholson) also tries to break through a door in "The Shining."
Perhaps the most blatant lift is found in "The Shining"'s most iconic sequence where crazed Jack Torrance uses an axe to break through the bathroom door. In 1921, Victor Sjostrom directed an almost identical scene in his horror movie "The Phantom Carriage."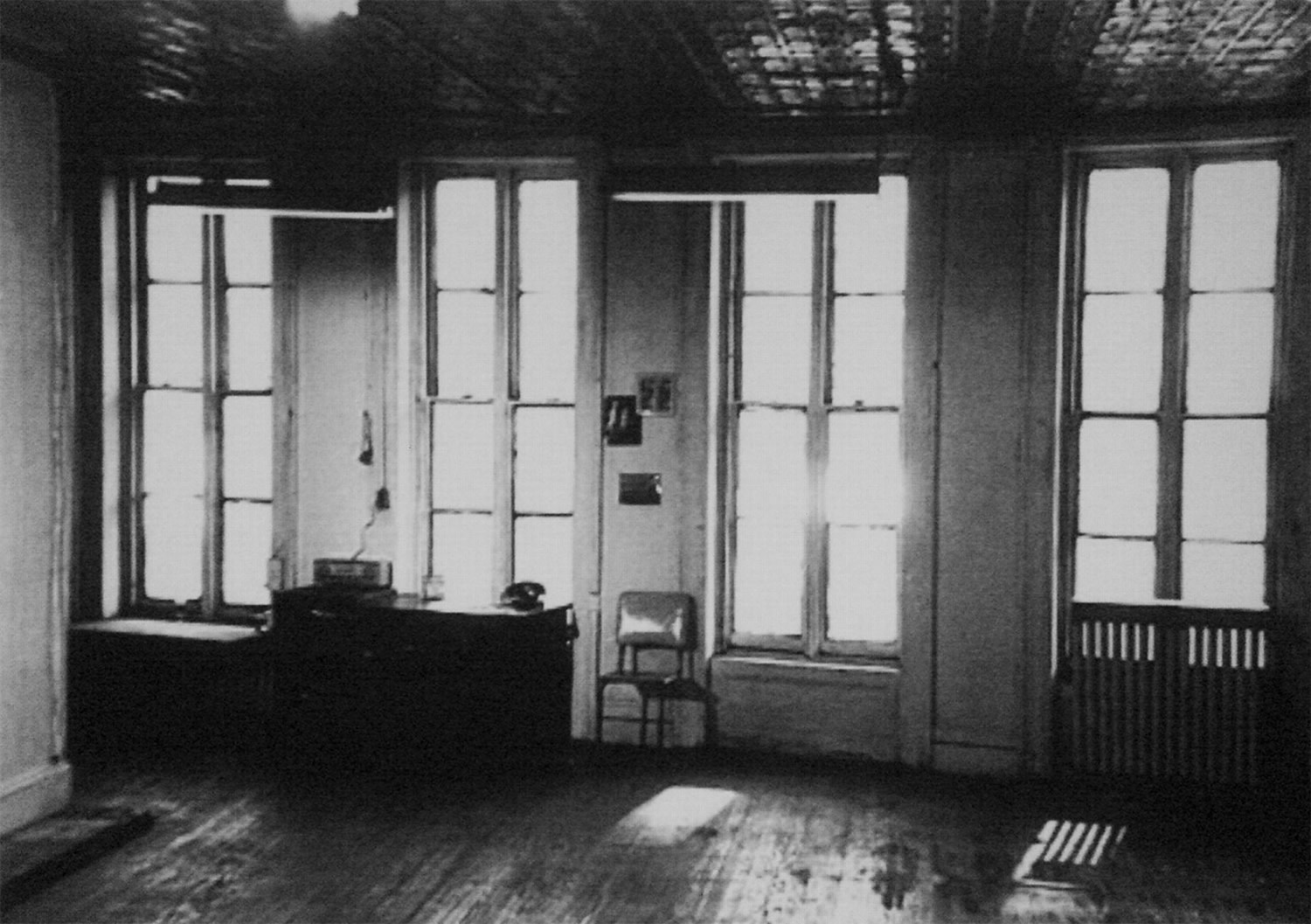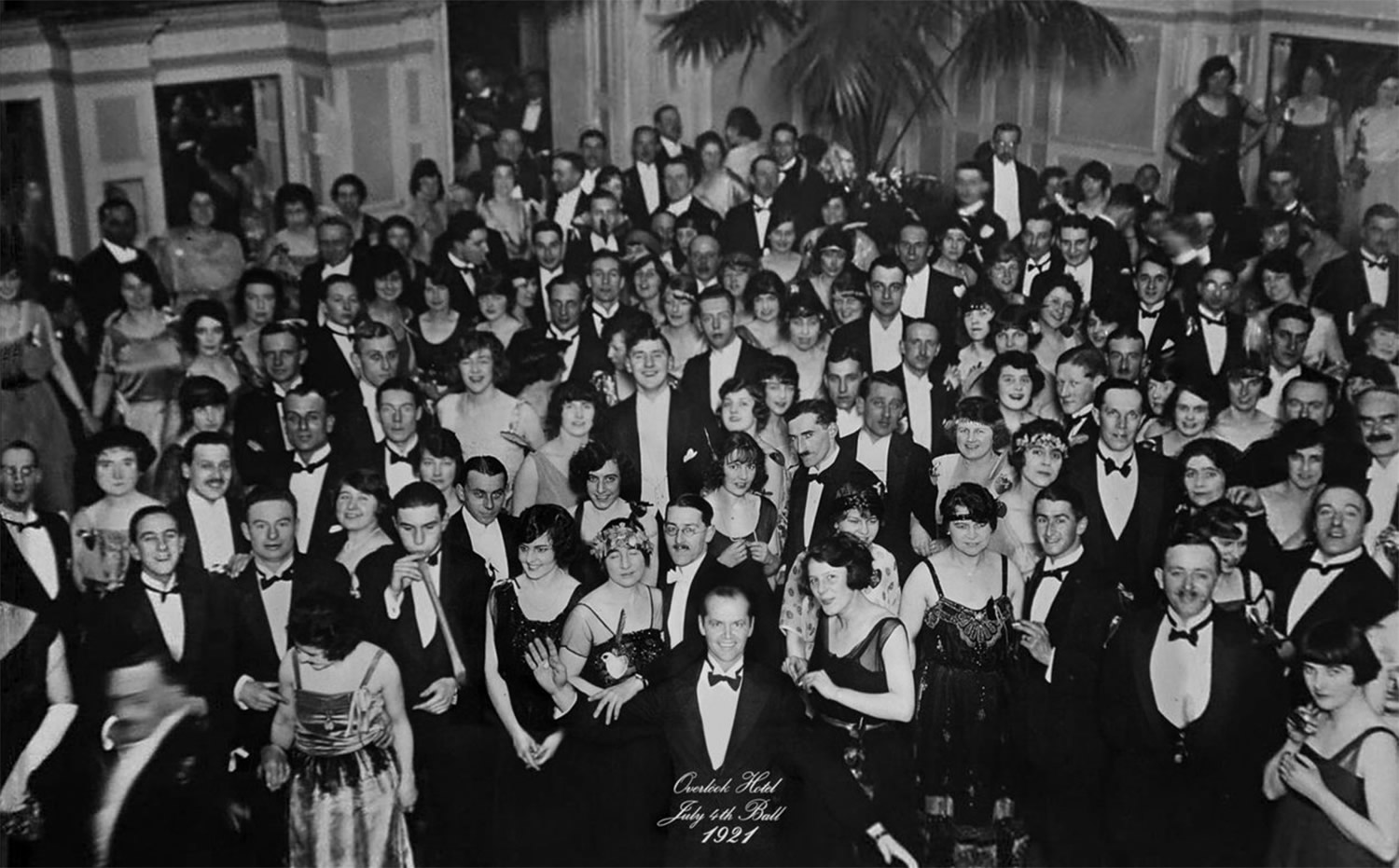 Top: The famous zoom in "Wavelength." Bottom: A familiar face from years ago in "The Shining."
"The Shining" ends with a camera observing a group of photos on the far wall, before tracking in and gradually centring on one image. The visual is innocent, nostalgic and stunningly portentous. The sequence pays tribute to the dynamic of Michael Snow's "Wavelength" (1967), an avant-garde film that is known for the most famous zoom in the history of cinema. Like "The Shining," Snow's film eventually comes to focus on a picture tacked onto a wall—an image of the sea. And just as the waves suggest another endless space to traverse at the finale of "Wavelength," the photograph of the July 4th ball in "The Shining" evokes eternal recurrence of the bloodiest kind.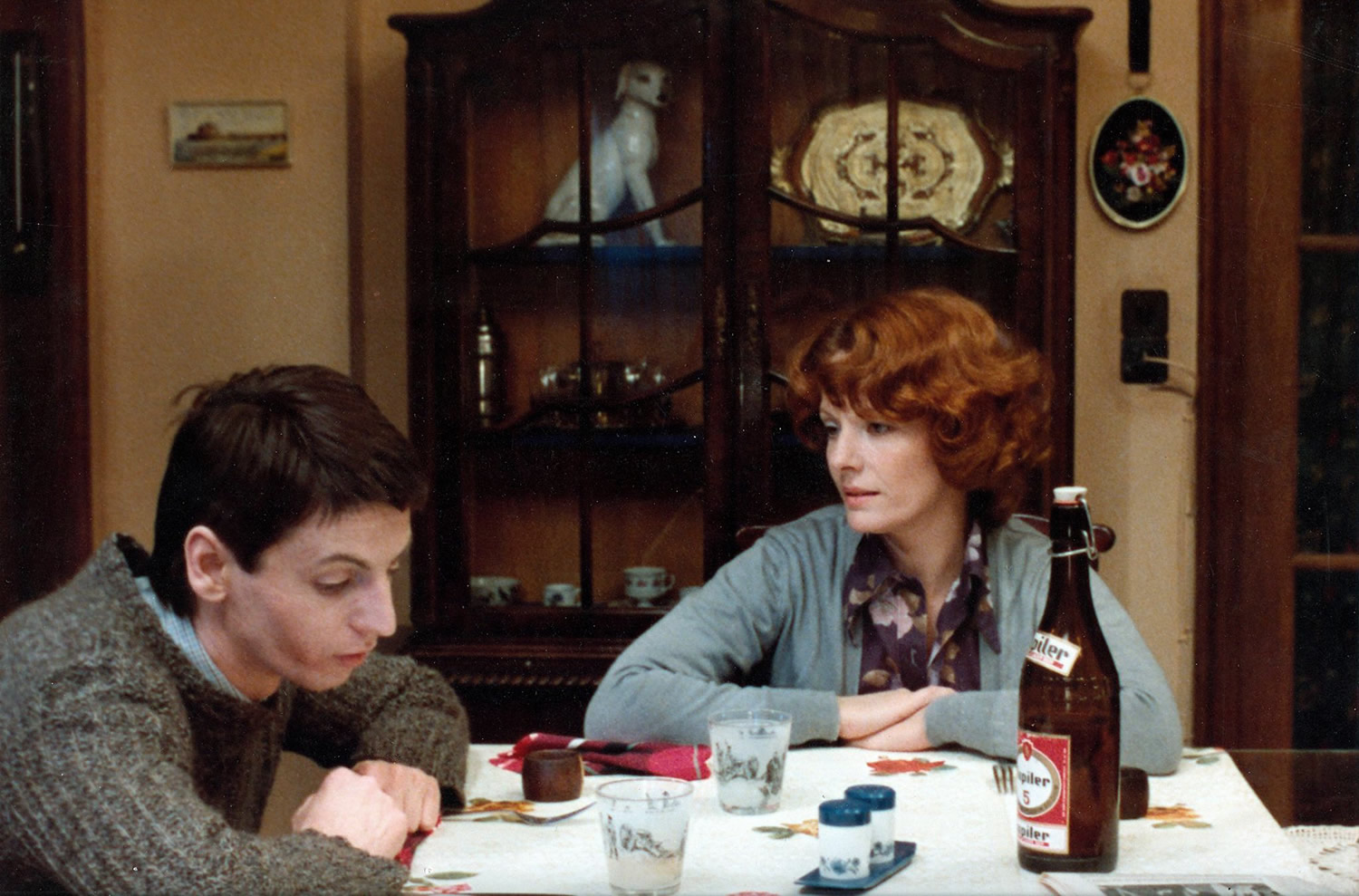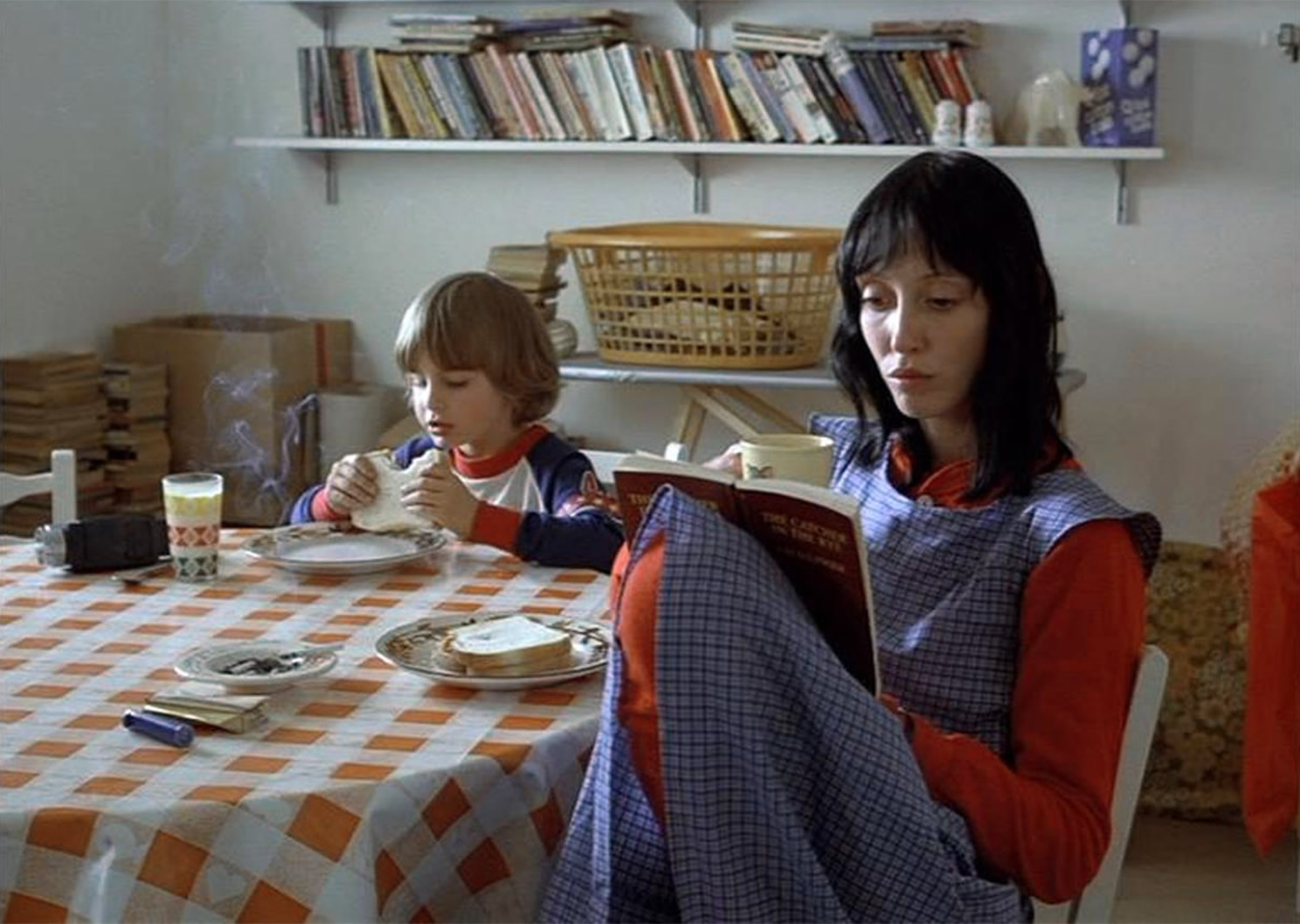 Top: A doting mother with a secret occupation in "Jeanne Dielman 23 Quai du Commerce, 1080 Bruxelles." Bottom: The son has a secret in "The Shining."
Kubrick's late films are recognisable by many shots that are composed symmetrically, squared and still. This manner of framing is dominant in Chantal Akerman's masterpiece "Jeanne Dielman 23 Quai du Commerce, 1080 Bruxelles" (1975). However, this is just one out of a large number of European and American motion pictures throughout the 70s to adopt an orderly setup—many of which paid tribute to Japanese filmmaker Yasujiro Ozu. Kubrick's work seems firmly located within a continuum of art house and experimental cinema, rather than reclusive of these. In "Jeanne Dielman" and "The Shining," the scenes of domestic activity contribute to a feeling of quietude and mundanity. In both films, this peace is threatened by an undercurrent of spiritual disruption that rises to a violent climax.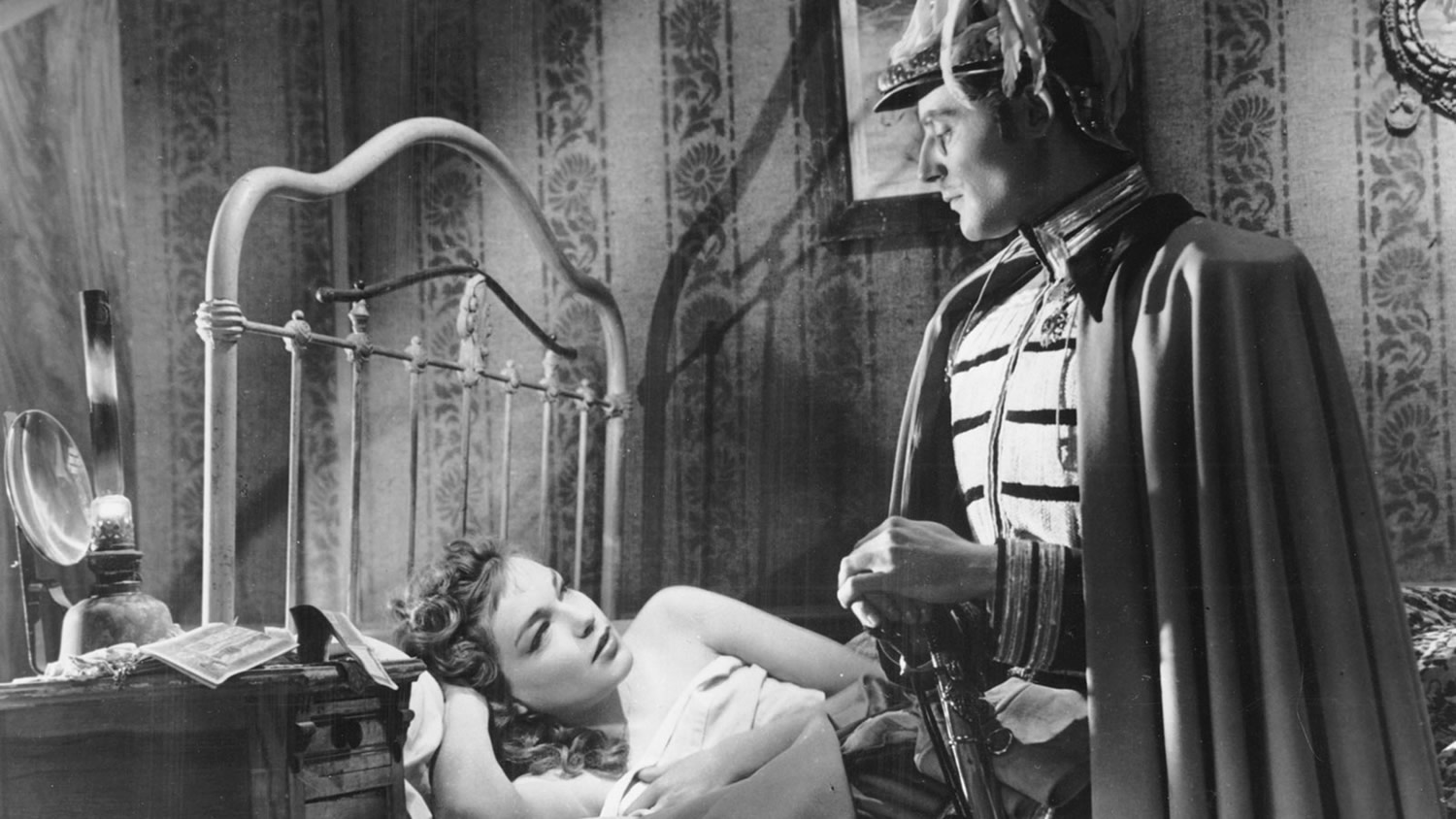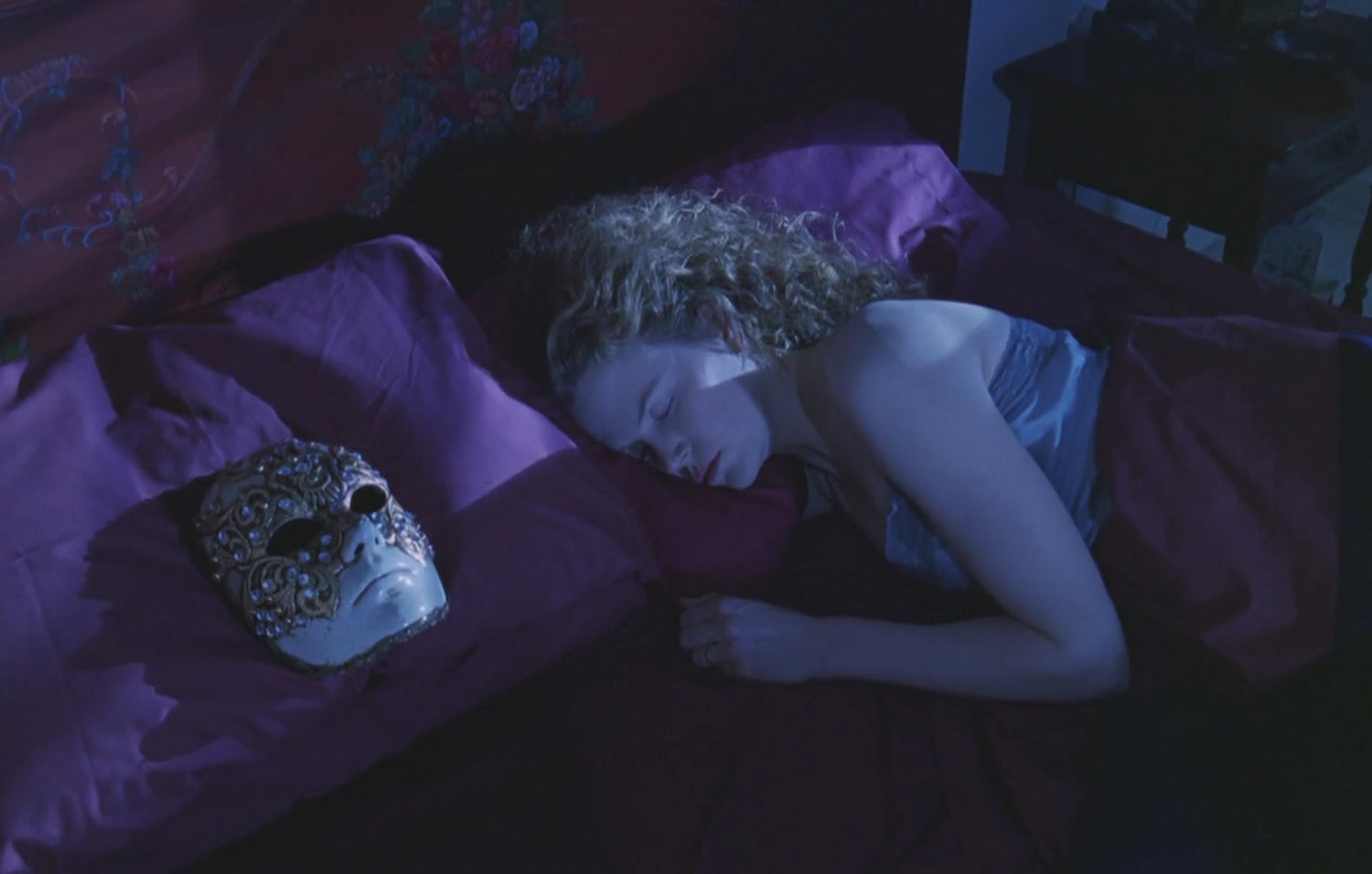 Top: A bedroom scene in "La Ronde;" bottom: a similar sleeping scene in "Eyes Wide Shut."
Eyes Wide Shut
"Eyes Wide Shut" (1999) reflects a filmic influence that Kubrick openly acknowledged in interviews during his lifetime. It has luxuriantly furnished shots and elegantly danced camera moves especially in the evening party scene (early in the film). It brings to mind Max Ophuls' "La Ronde" (1950) and "The Earrings of Madame De" (1953). The resemblance to Ophuls' work helps defend the production design of "Eyes Wide Shut." Shortly after the release of Kubrick's last project, many critics complained that the supposed "New York" setting was unrealistic. The presence of yellow taxicabs and Manhattan-like sidewalks in the exterior shots obviously prompted criticism. Since the narrative of the movie plays on an ambiguity—whether or not we are witnessing a dream—it is better served by melding images reminiscent of late 20th Century New York and 19th Century Vienna, as well as Kubrick's own style and movies from cinema's past.
Finally, it seems clear that Kubrick readily paid homage to other films and found inventive ways to blend the radical practices of art cinema with the more conventional procedures of Hollywood filmmaking.
An article originally published at Scene360.com.
Images © respective film studios.