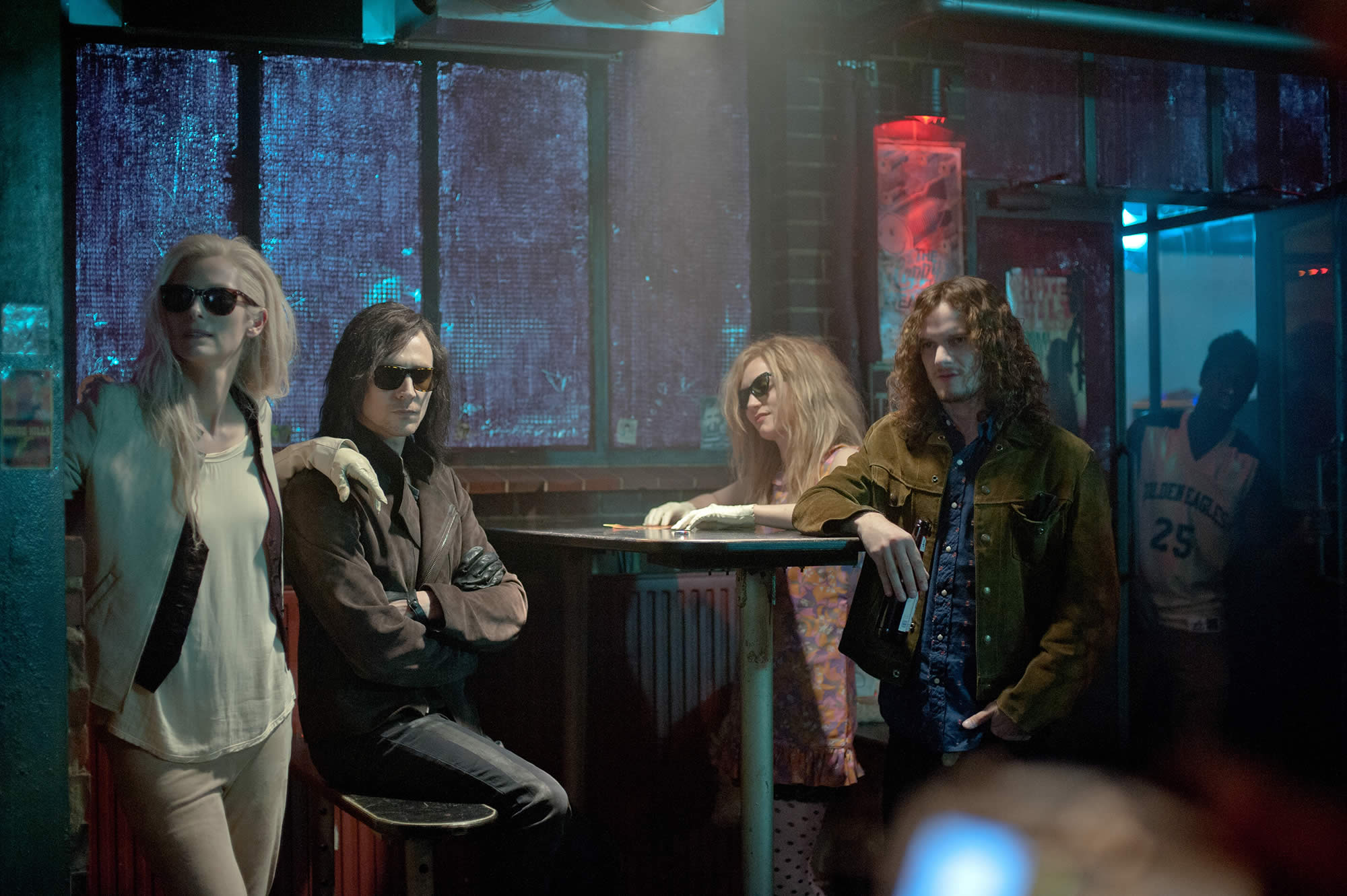 During the year, certain films stick out from the crowd. However, writing up lists can be a pain. You end up leaving plenty of worthy titles by the wayside. What you freaked out about in January can be forgotten by September. It happens.
Some movies that my fellow critics raved about, I don't see as any great shakes. That's why Jonathan Glazer's "Under the Skin" or Lars von Trier's "Nyphomaniac Vols 1 & 2" failed to make the grade. I can't apologise; I just didn't care for them all that much. Please feel free to disagree and call for my head.
Vampires Adam, Eve and Ava hang with human Ian in a Detroit bar.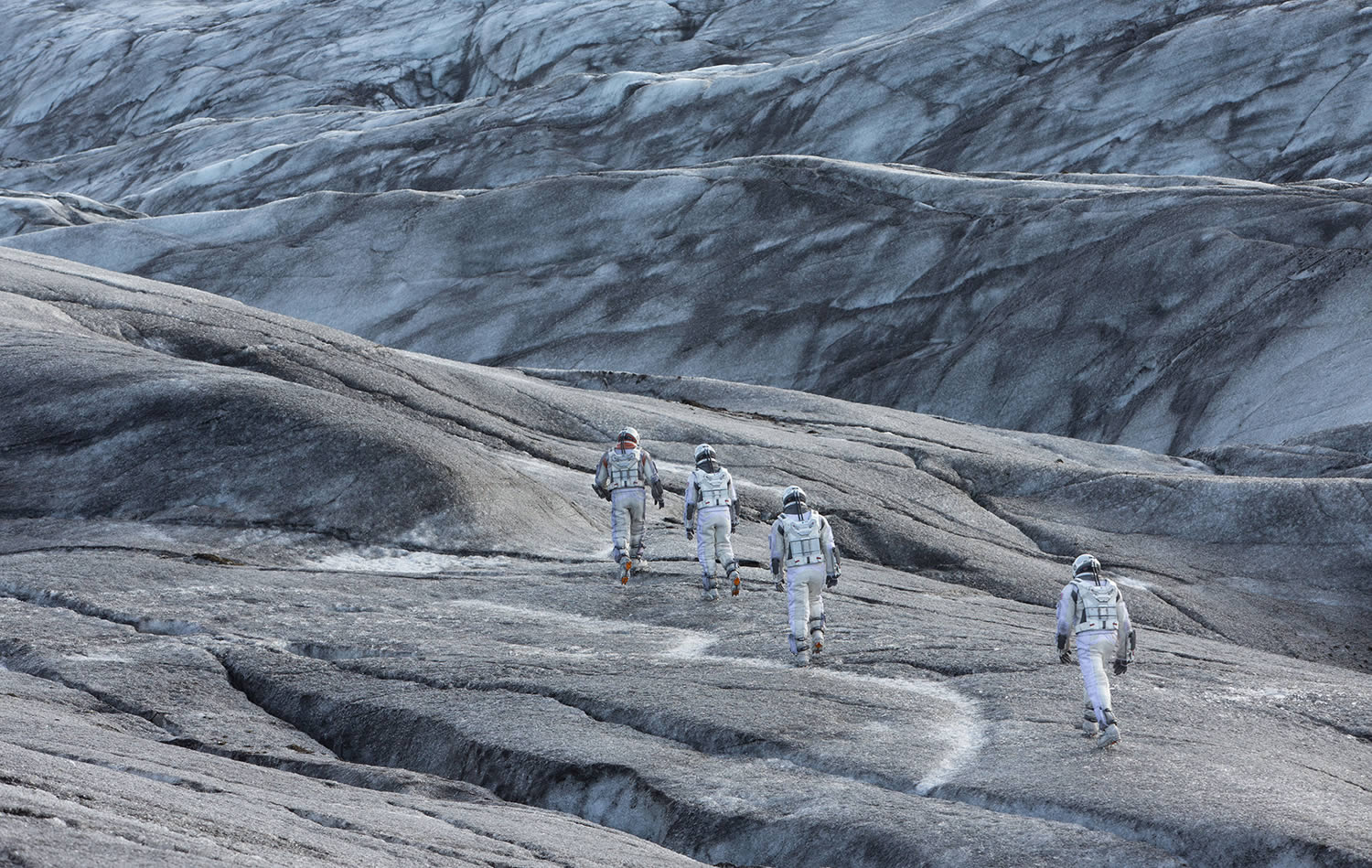 Locations in Iceland were used for the frozen planet scenes in "Interstellar."
30
Interstellar
"Interstellar" was a project once intended for Steven Spielberg. Perhaps that's why it was a wee bit sentimental and came with a side order of corny dialogue? It was rather surprising, for sure, that Christopher Nolan let things get so emotional. Yet "Interstellar" is the kind of blockbuster Hollywood should be making. Mainstream cinema rarely gets this awe-inspiring.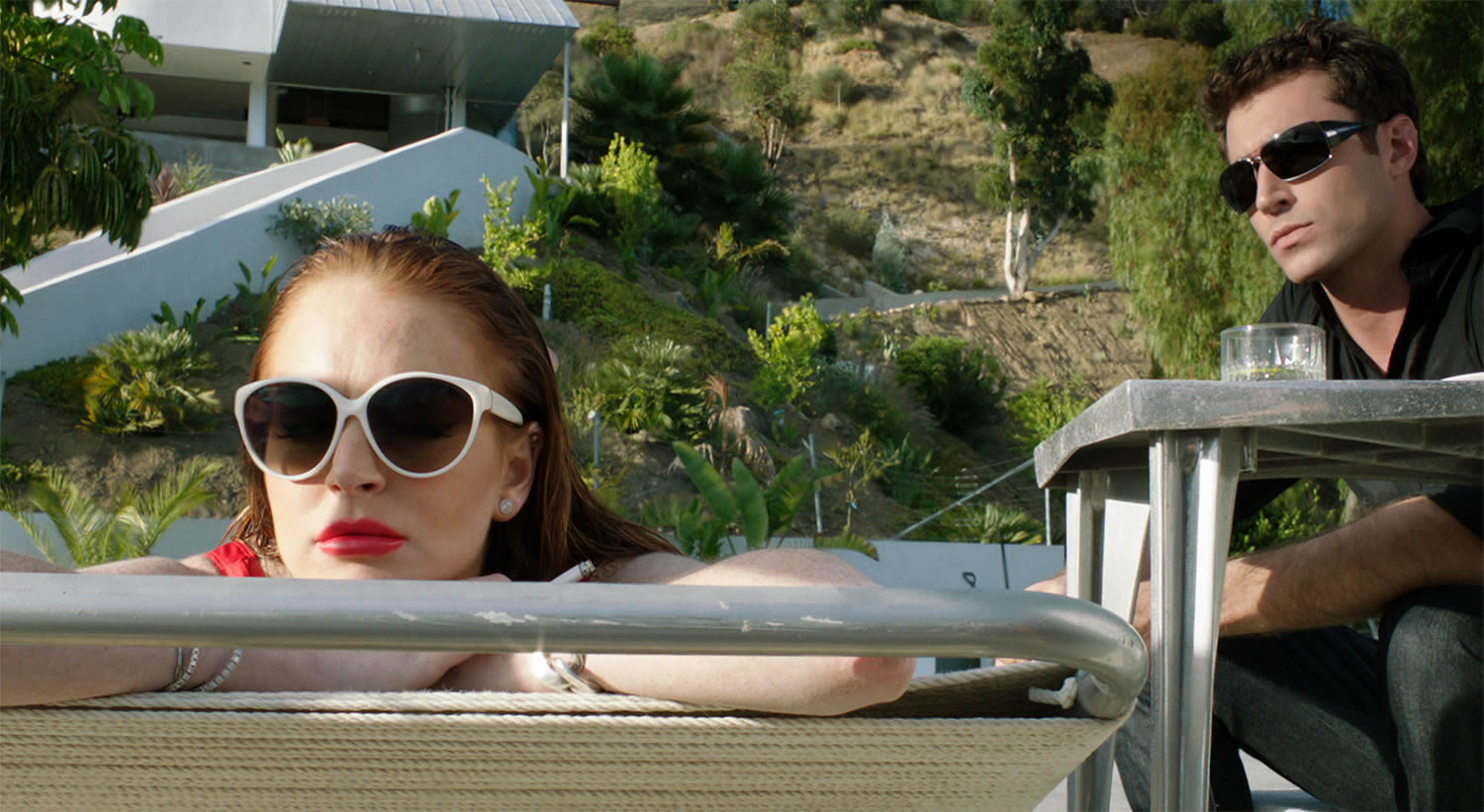 A Godardian moment in Paul Schrader's maligned but brilliant Hollywood drama.
29
The Canyons
I found Paul Schrader's Hollywood melodrama to be a smarter piece of work than critics claimed. Scripted by Bret Easton Ellis, and starring Lindsay Lohan and porno performer James Deen, "The Canyons" is like F. Scott Fitzgerald on crack cocaine. A gutter-level trawl through Hollywood, it's probably one for cinephiles more than a general audience.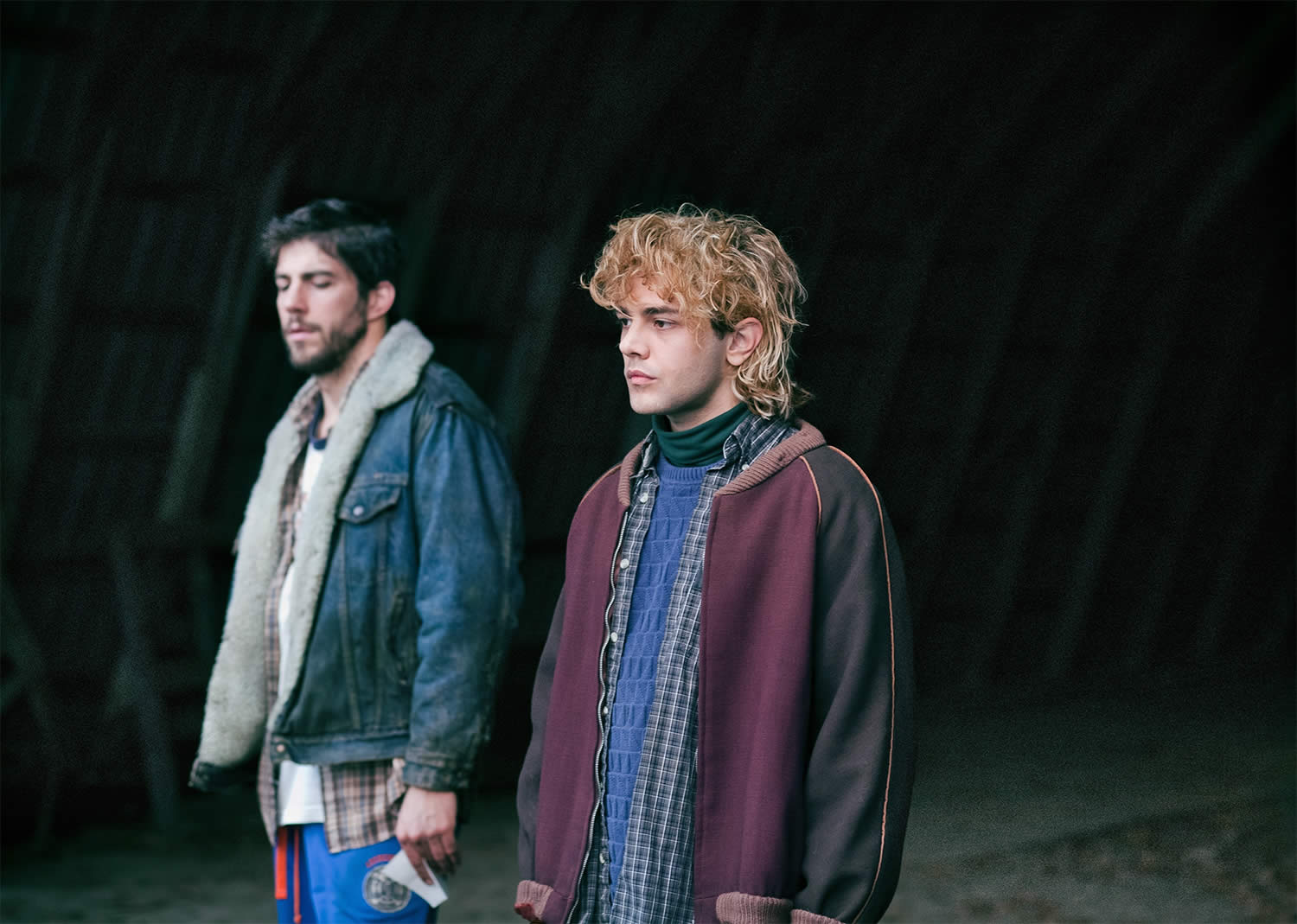 Xavier Dolan's screen adaptation of a stage play was a very tense and unnerving thriller.
28
Tom at the Farm
Boy wonder Xavier Dolan went all genre with "Tom at the Farm." A claustrophobic relationship drama with the air of a thriller, a young man attends his dead lover's funeral, hiding the fact they were in a relationship. Pierre-Yves Cardinal turned in a notable performance as a bullying farmer, whose intense demands on Tom (Dolan) are at times frighteningly ambiguous.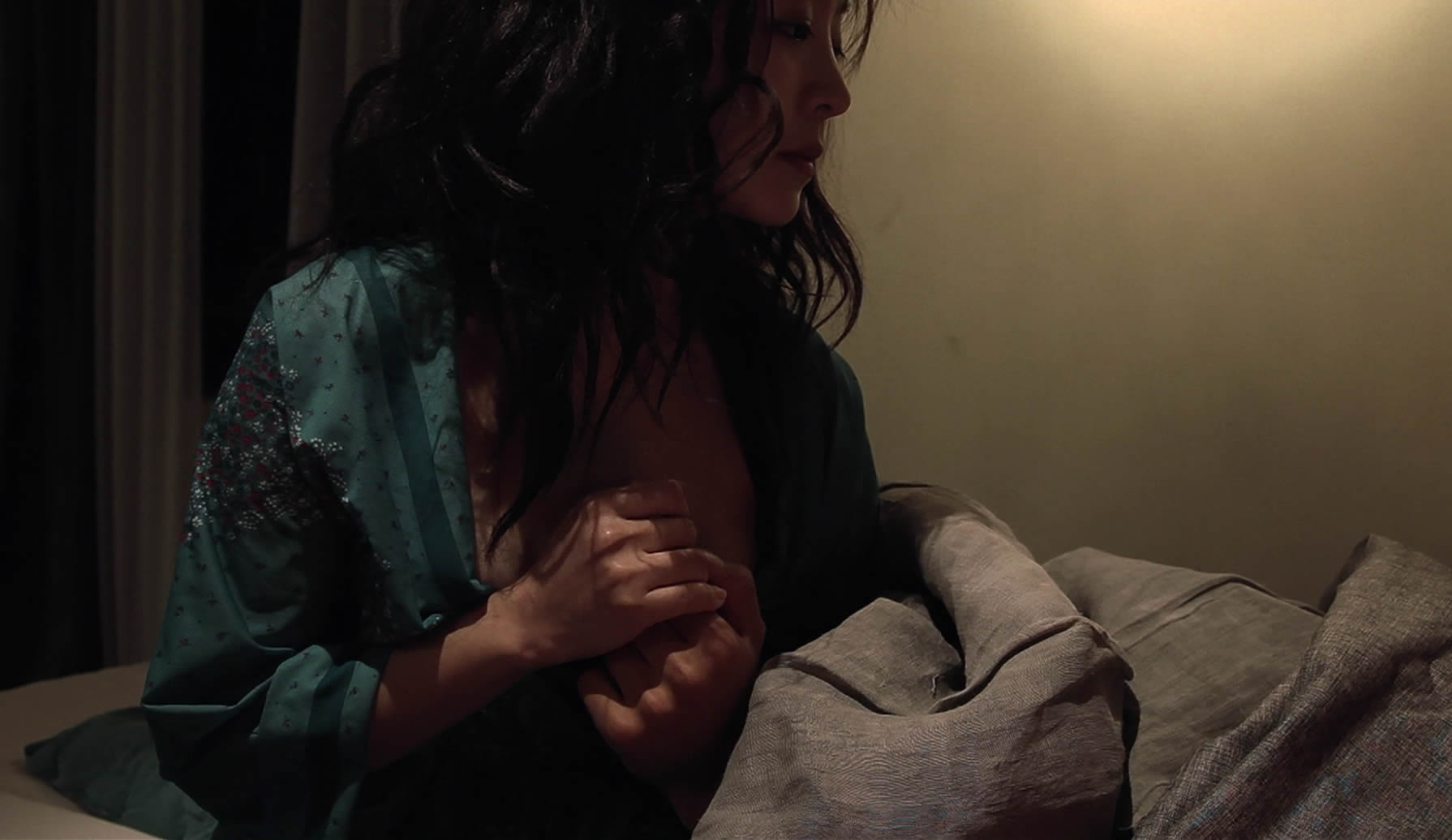 Moebius is Kim Ki-duk's most boundary-pushing drama yet.
27
Moebius
There are batshit crazy films and then there is Kim Ki-duk's, "Moebius." A family comedy—and this definitely *is* a comedy— about a mother, father and son at war with each other; Ki-duk's formally daring tale is told without dialogue and content to demonstrate that actions are louder than words. Lee Eun-woo is very good as the demented mother/mistress.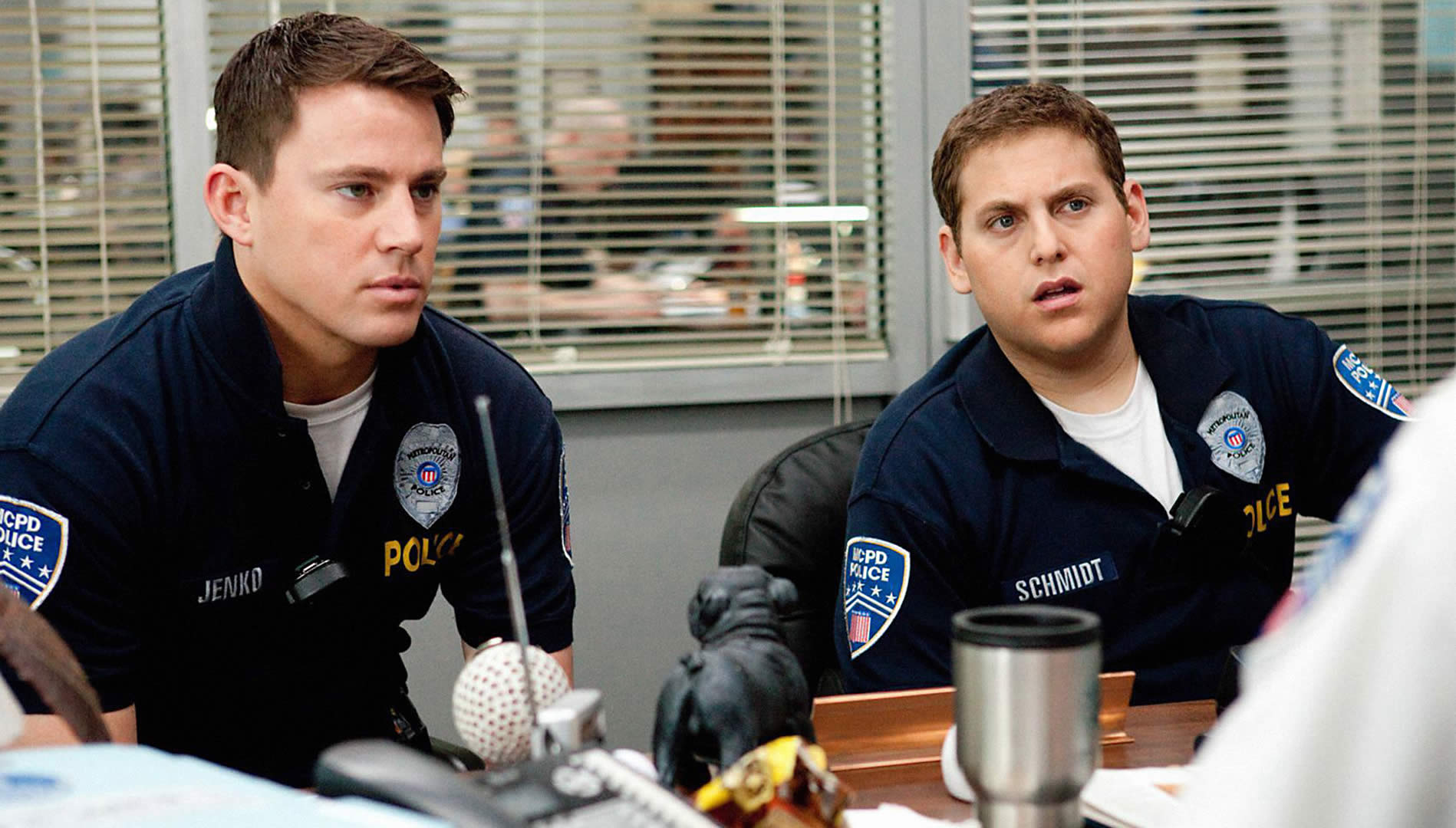 Possibly the greatest sequel about sequels ever made.
26
22 Jump Street
If there was an award for Best End Credits Sequence of 2014, "22 Jump Street" would win hands down. Directing team Chris Lord and Phil Miller handed over a sequel that constantly drew attention to its status as a movie made solely because the first one was a huge success. At least it was honest.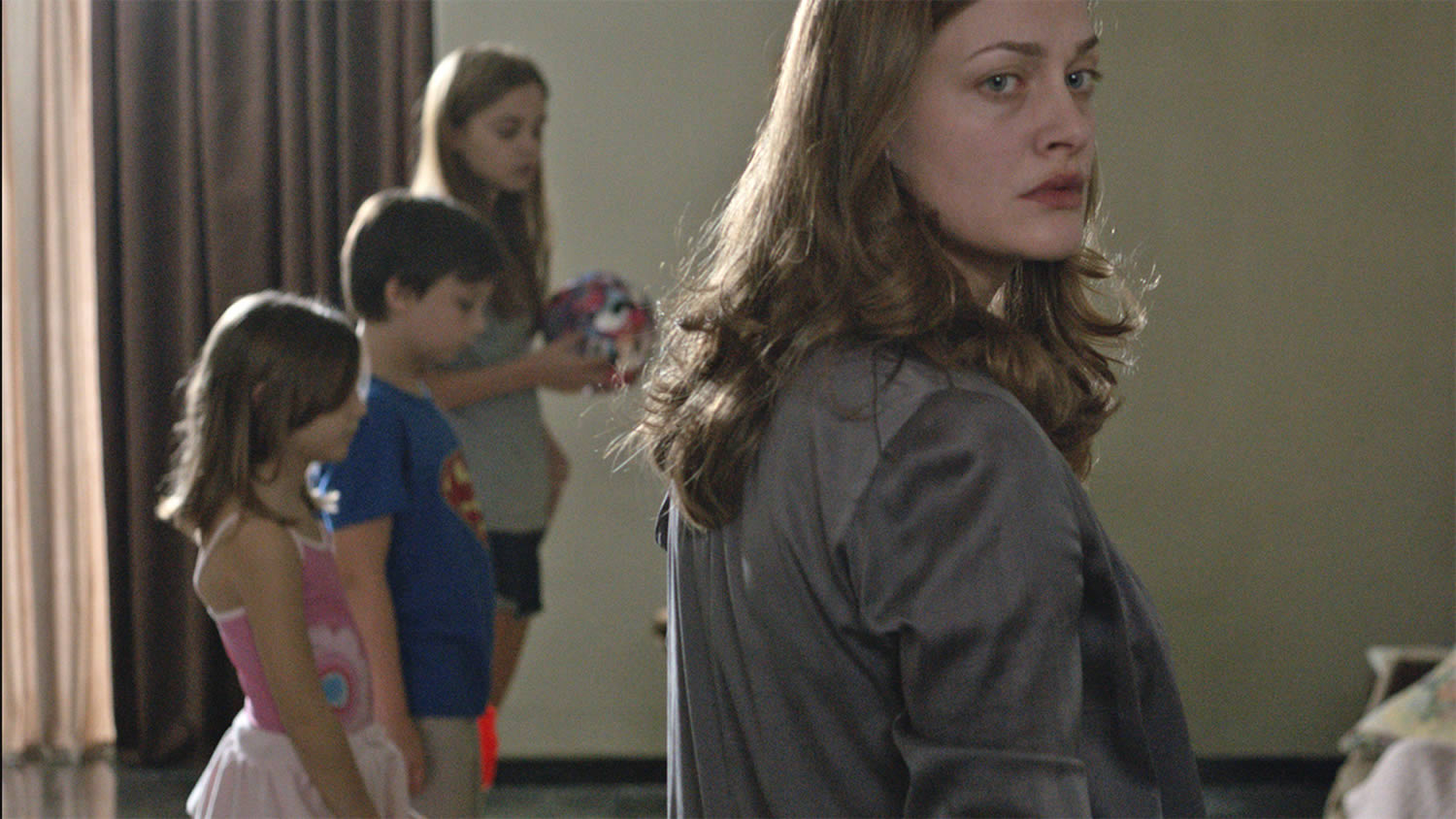 Alexander Avranas's second feature made for a deeply disturbing experience.
25
Miss Violence
"Miss Violence" starts with an eleven-year-old girl committing suicide at her birthday party. For a good deal of its running time, the viewer is invited to play detective, with plot details about a family and its weird dynamics few and far between. The final scene is an uppercut to the chin.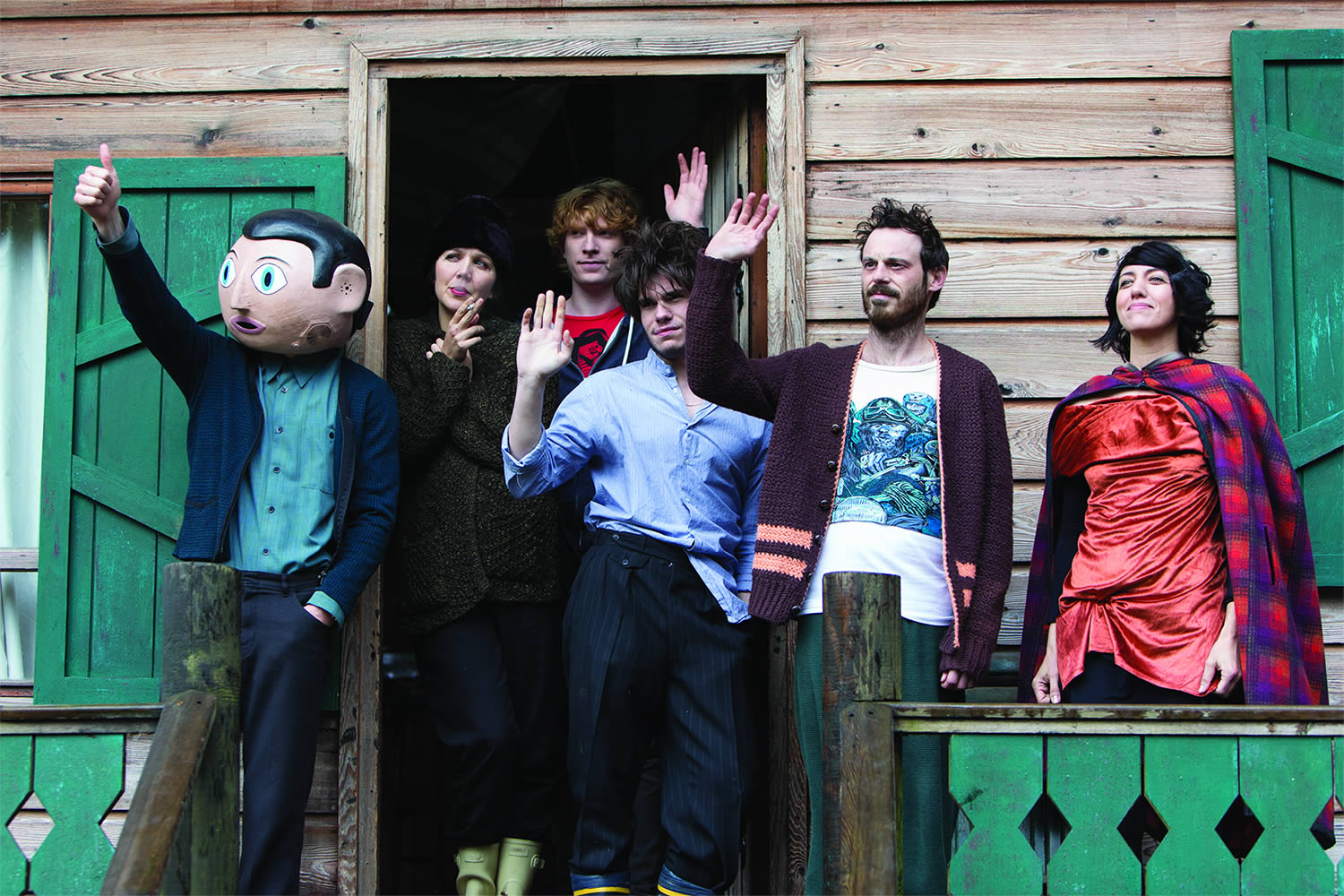 Frank records a new album with his trusty band of musicians.
24
Frank
The name Frank Sidebottom probably doesn't mean a lot to people outside the UK, but he served as the chief inspiration behind Lenny Abrahamson's tribute to outsider artists. "Frank" is a musician who wears a giant plastic head and sings weird songs. Maggie Gyllenhaal stole the show with her rendition of "Lighthouse Keeper," delivered in a whispered, subtly demented tone of voice.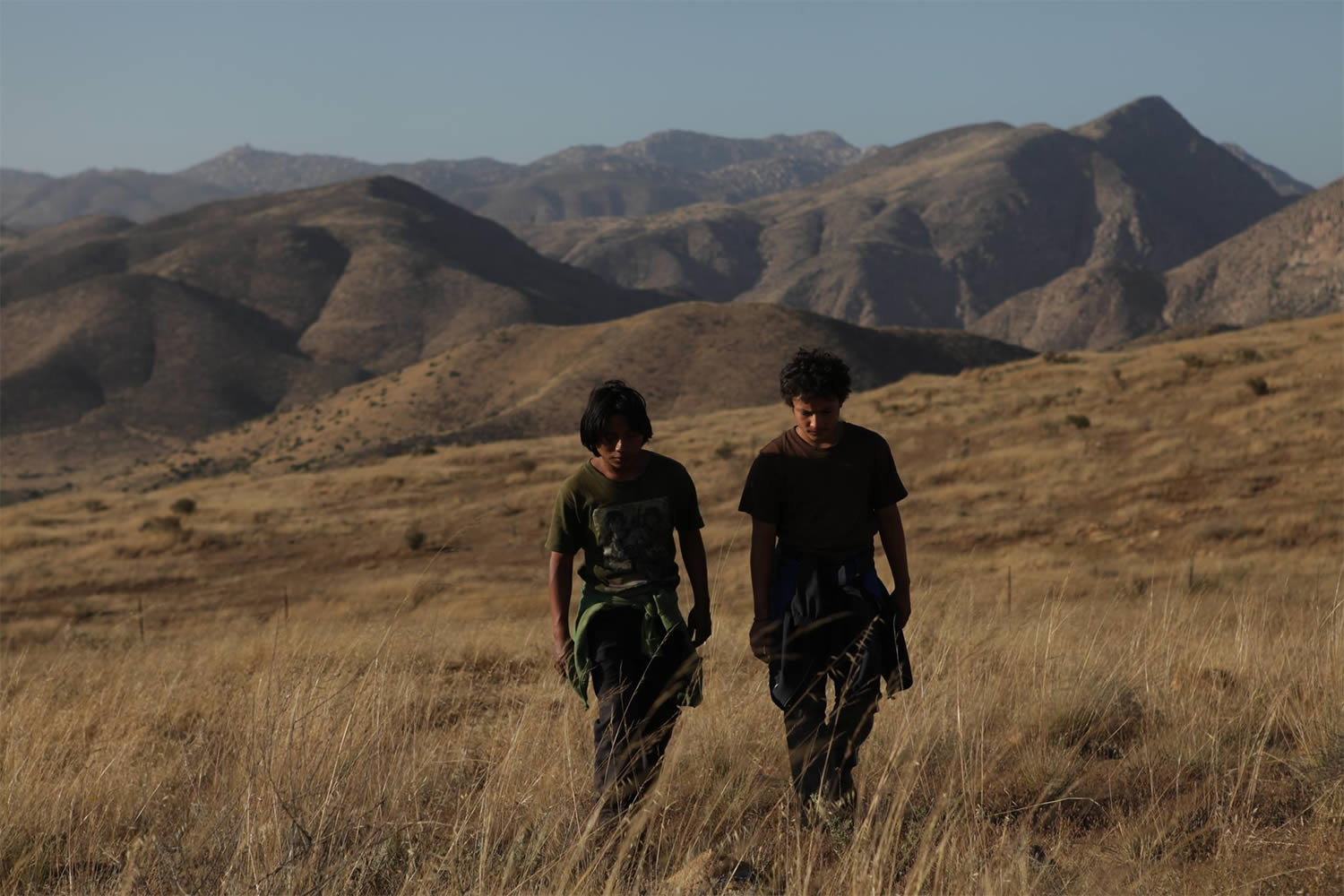 A brilliant portrayal of desperate lives.
23
The Golden Dream
Three Guatemalan teenagers journey across Mexico attempting to reach the United States. As illegal immigrants, they're chasing that shiny hope of a new life and better economic prospects. An essential story and drama by former Ken Loach protégé, Diego Quemeda-Diez, "The Golden Dream" is an unflinching film about the miserable realities faced by thousands of people every day.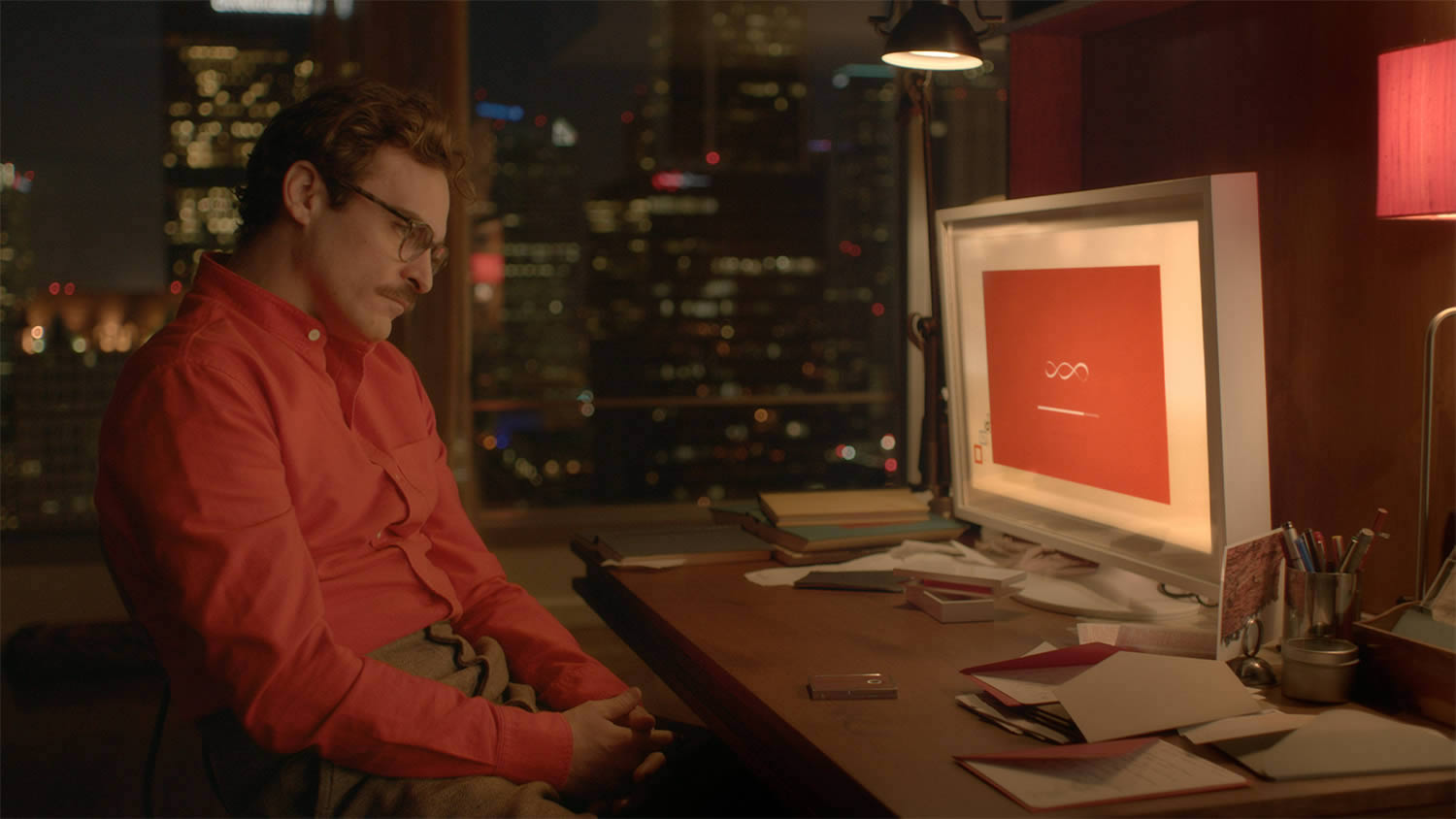 Joaquin Phoenix stars as Theo, the nerd who falls for his PC, in Spike Jonze's melancholy drama.
22
Her
In the early 1980s, Kraftwerk imagined a world of "Computer Love." In 2014 Spike Jonze gave us "Her," a romantic drama about the RAMifications of falling for one's computer. Samantha the operating system (voiced by Scarlett Johansson) becomes the Apple Mac of Theo's eye (Joaquin Phoenix). Arcade Fire provided a mournful instrumental score.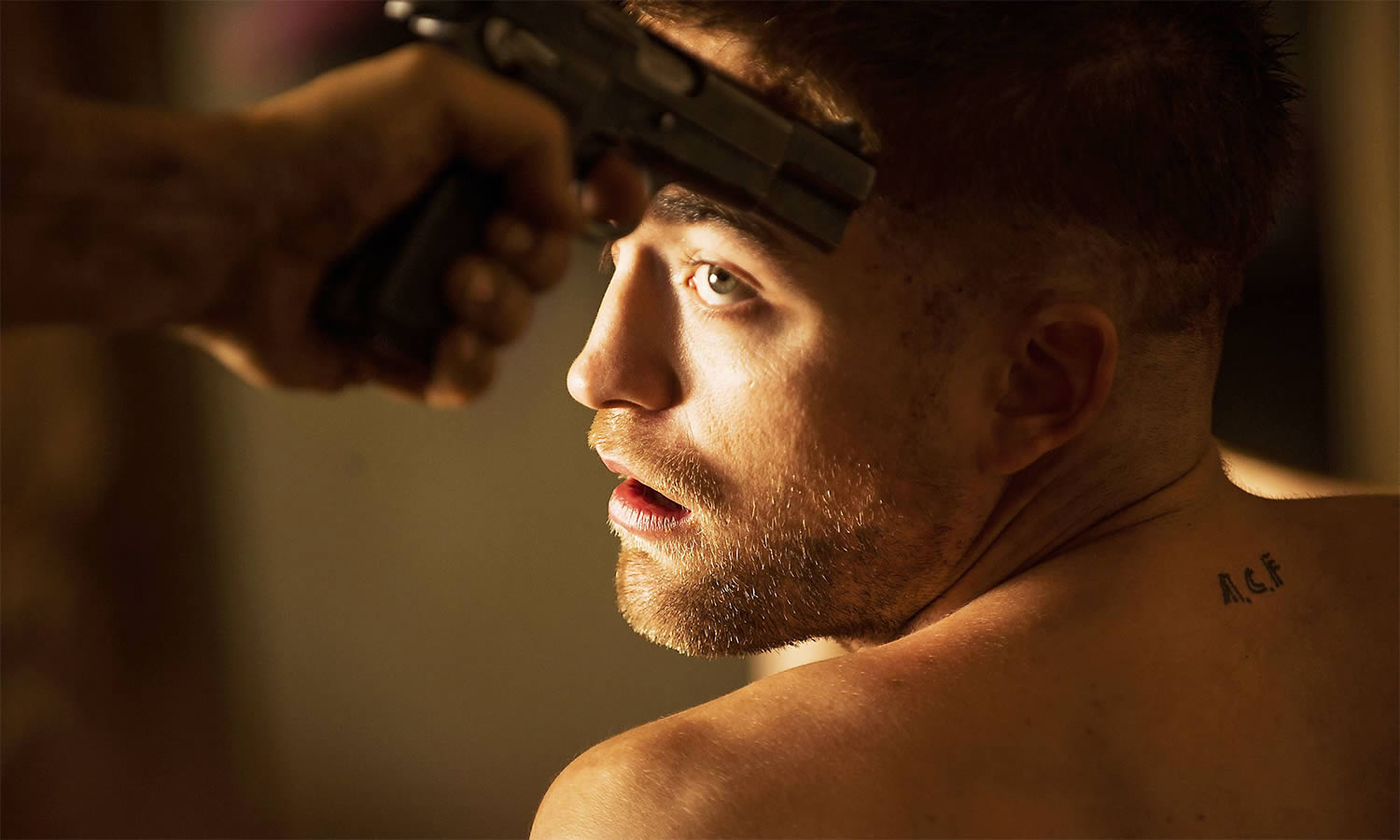 Robert Pattinson as Rey in David Michod's superb road movie, "The Rover."
21
The Rover
All eyes were on David Michôd, when he pitched up his second feature film, "The Rover." It must be said that the initial "Mad Max" comparisons were a disservice, as this outback-set existential drama (starring Guy Pearce and Robert Pattinson) wasn't interested much in high-octane thrills and chase scenes at all.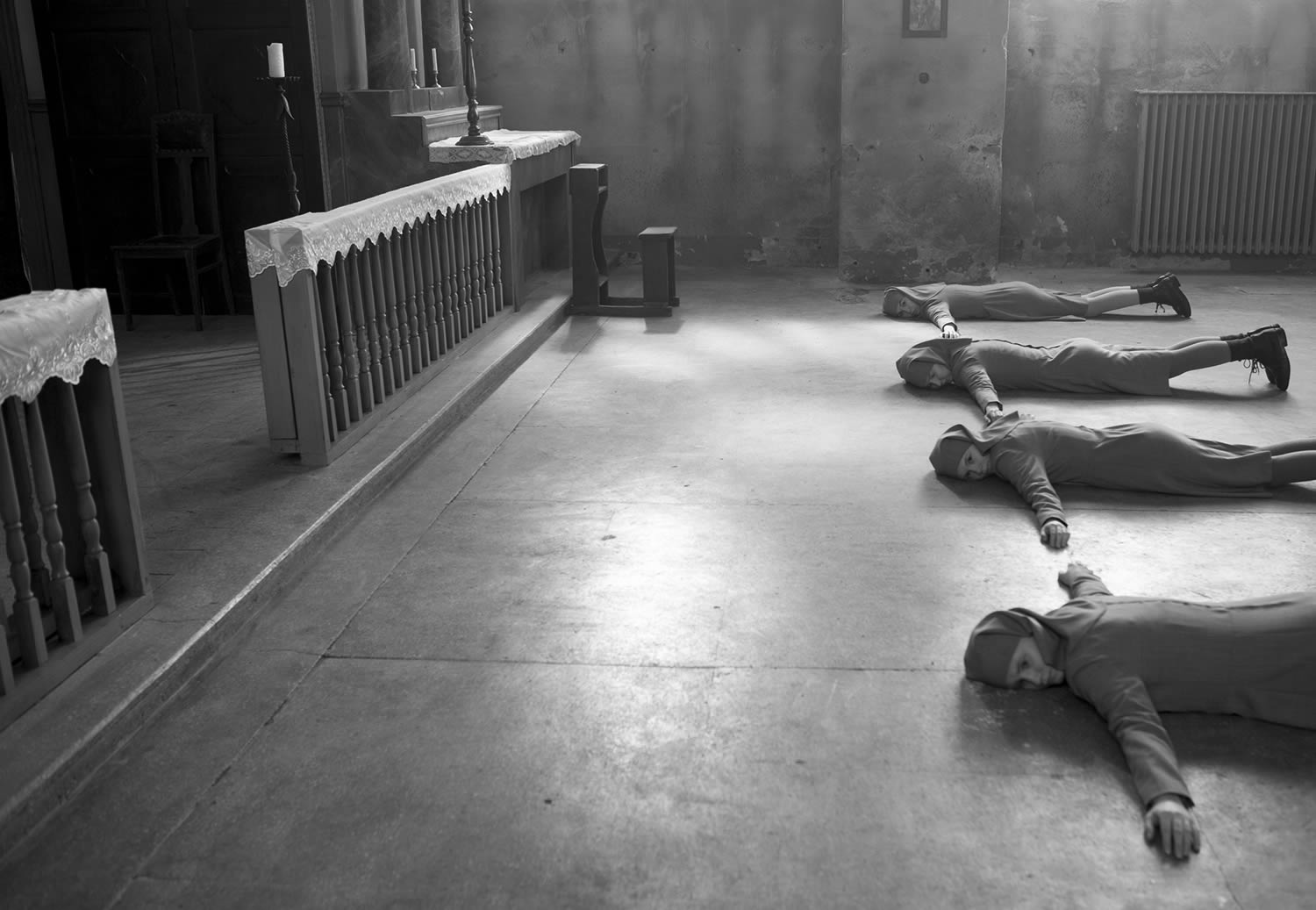 Without a doubt one of the greatest photographic achievements of 2014.
20
Ida
Pawel Pawlikowski returned to Poland to make the award-winning "Ida." A young Catholic about to take her vows discovers she's Jewish. With a surviving aunt, a former judge, the nun embarks on a journey to discover her origins and the fate of her family during WW2. The black-and-white photography by Lukasz Zal and Ryszard Lenczewski is special.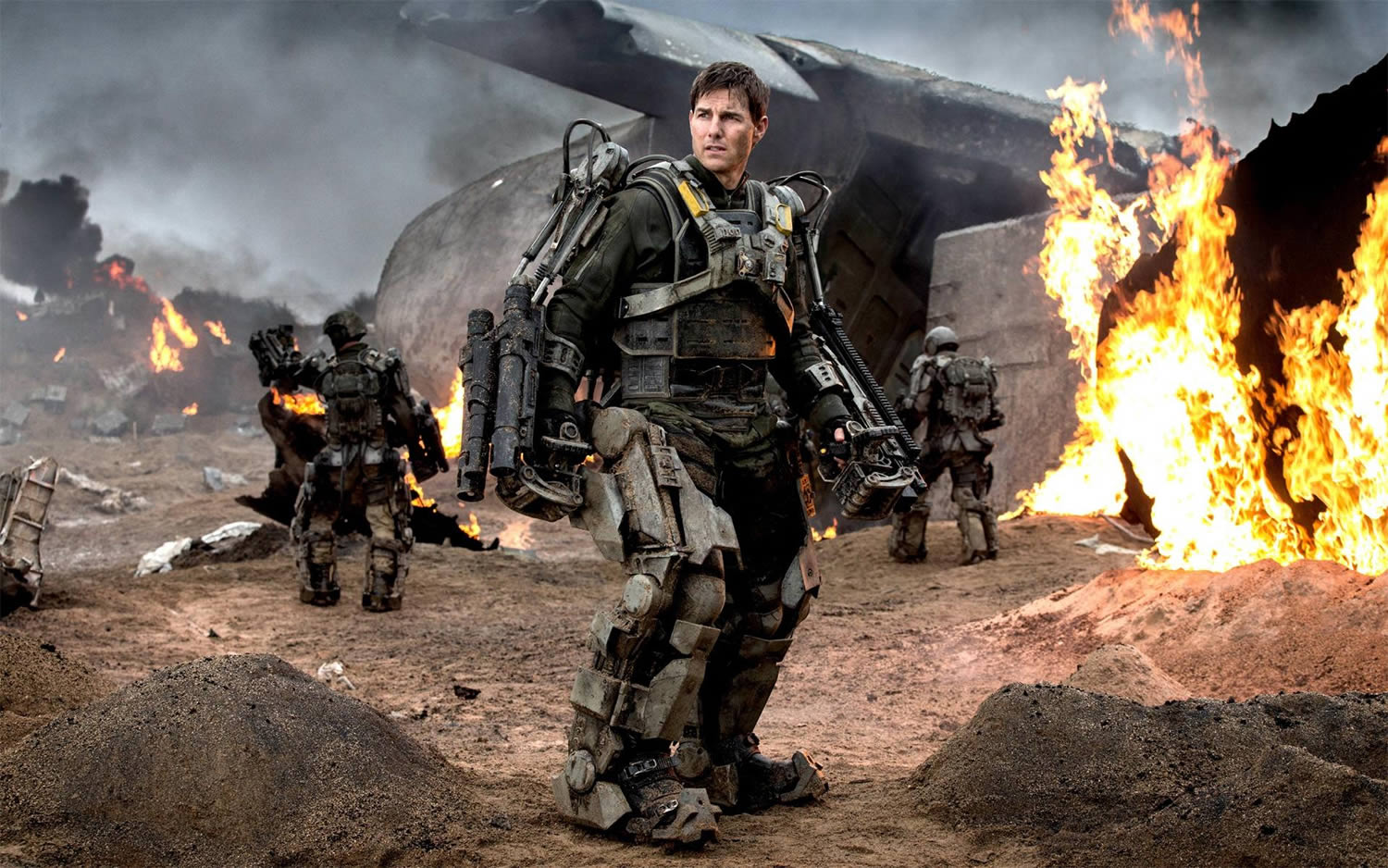 Tom Cruise starred in the most kick-ass blockbuster of the year.
19
Edge of Tomorrow
"Edge of Tomorrow" was my favourite blockbuster of 2014. Based on a Japanese novel with a way cooler title ("All You Need is Kill"), it was an enjoyable mix of high-concept based laughs and traditional sci-fi action spectacle. Emily Blunt co-starred as a battle-hardened warrior putting Cruise's time-traveller through his paces.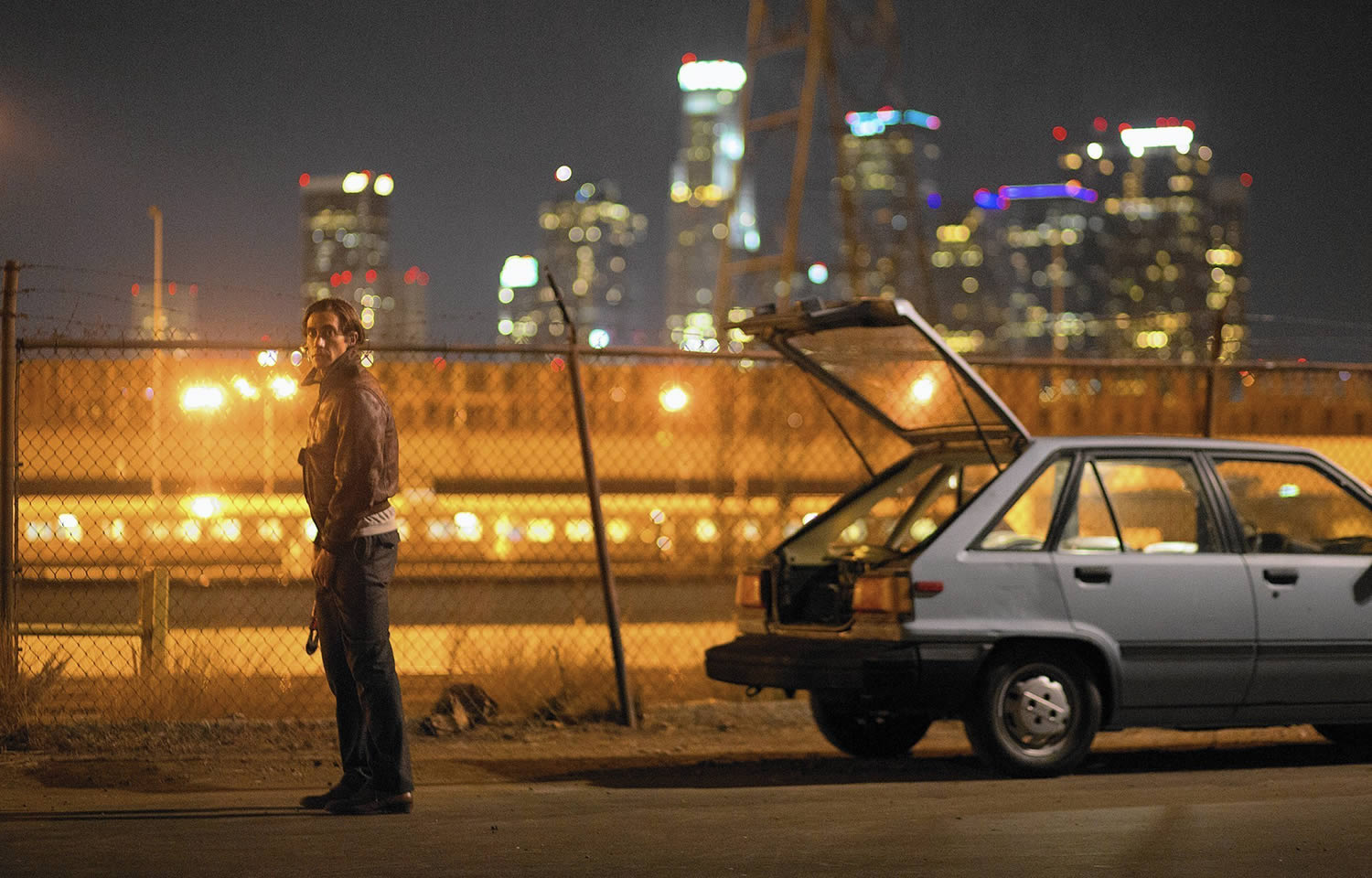 "Nightcrawler" takes place mostly at night-time on the streets of LA.
18
Nightcrawler
Dan Gilroy's drama is centred on bottom-feeding opportunists that hang around and film grizzly crime scenes. Jake Gyllenhaal is on electric form as Lou Bloom, a gaunt, vampire-like figure, who speeds around the night-time streets of Los Angeles looking for misery to exploit and sell to the highest bidding news station.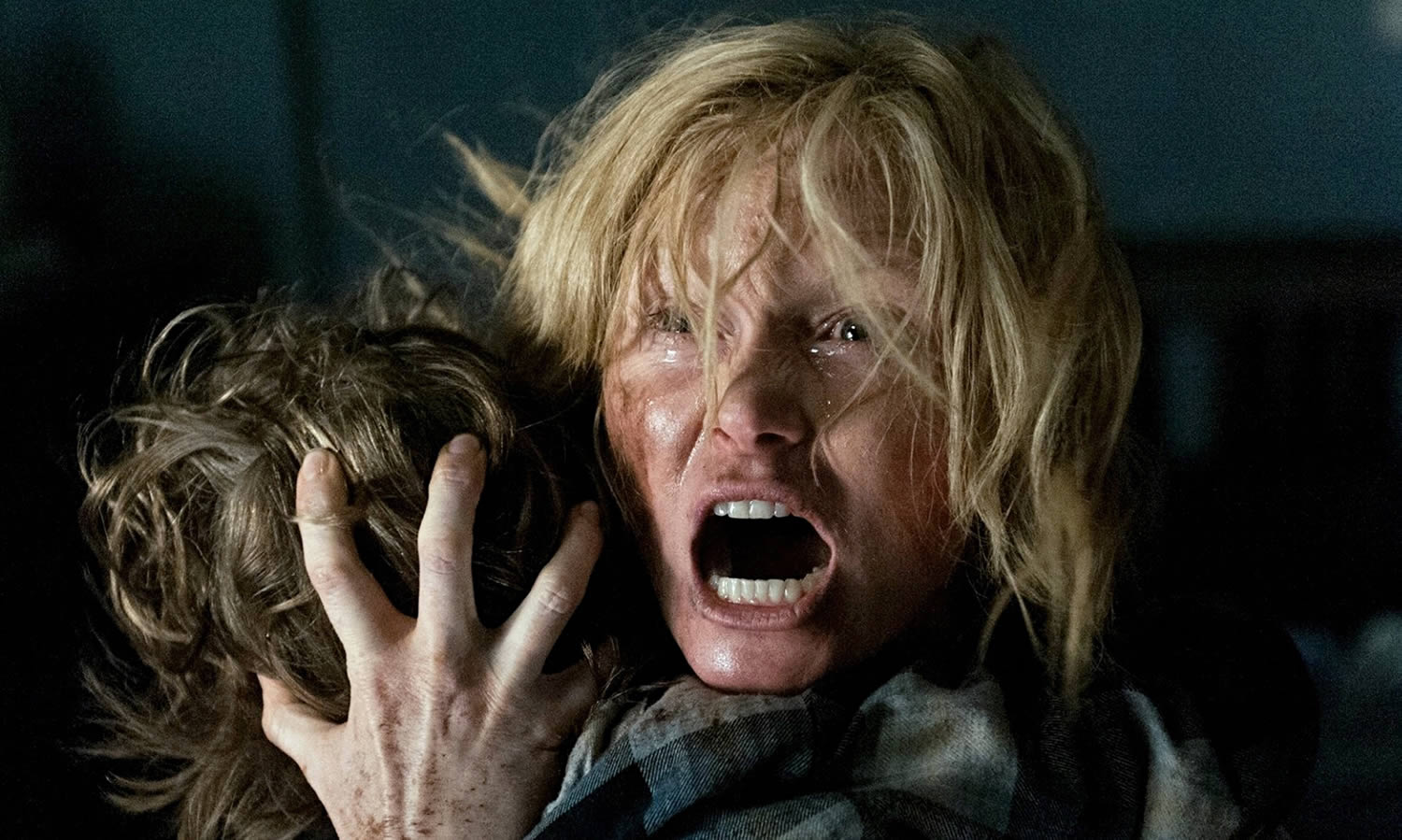 Essie Davis is extraordinary as a mother losing her mind in "The Babadook."
17
The Babadook
A sensational directorial debut and leading performance, Jennifer Kent's "The Babadook" starred Essie Davis as a mother losing her mind and struggling to love her son. In the shadow of a lingering bereavement, Amelia and Samuel are terrorised by a demonic entity unleashed from a children's pop-up book.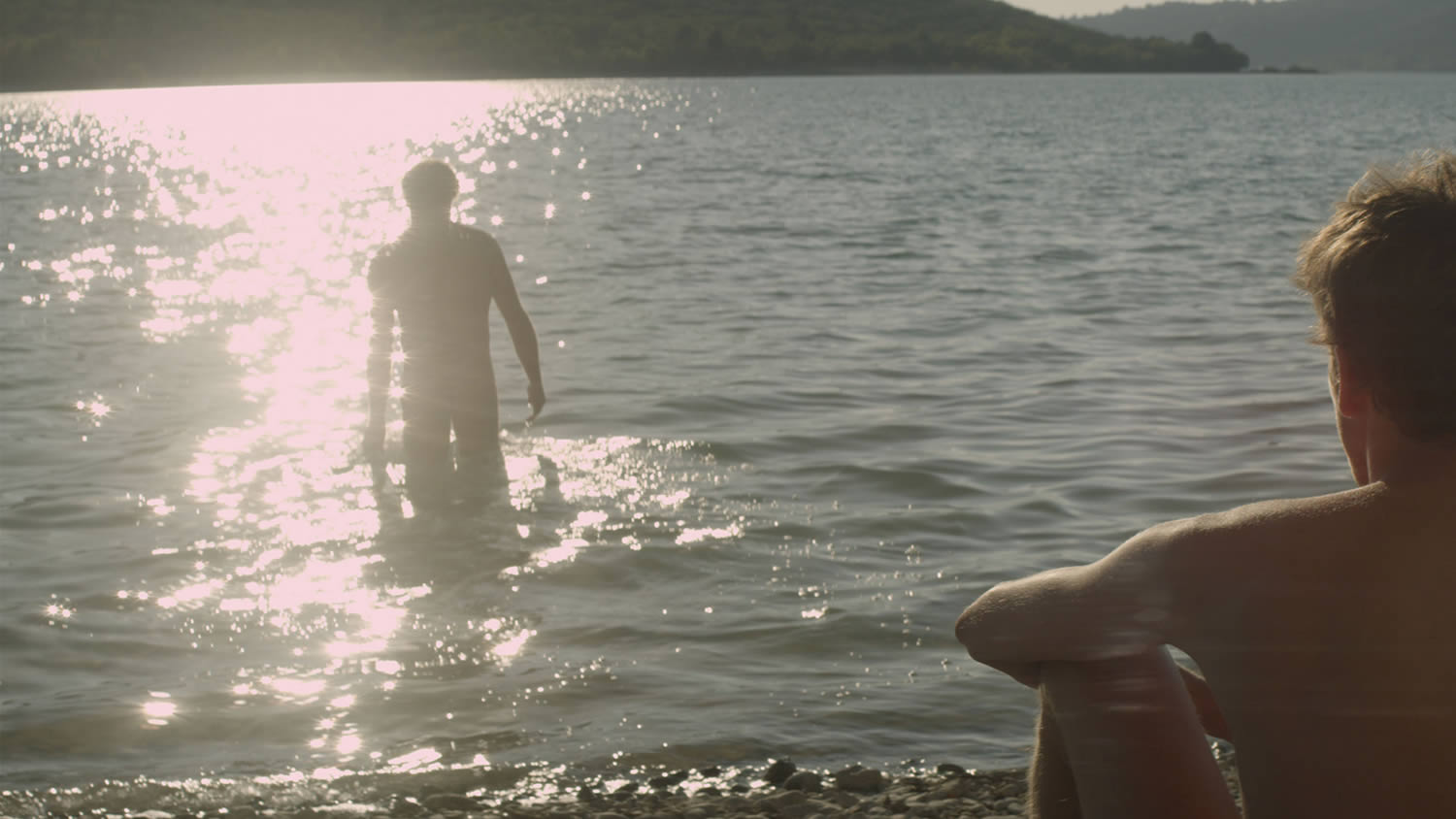 Alain Guiraudie's critically acclaimed erotic thriller incorporated hardcore sex scenes.
16
Stranger by the Lake
Sexually explicit scenes grabbed all the headlines, but they shouldn't detract from Alain Guiraudie's expertly crafted erotic thriller. A gay cruising spot by a lake somewhere in the south of France, sets the scene for a compelling study in how sexual desire can so easily override common sense and reason.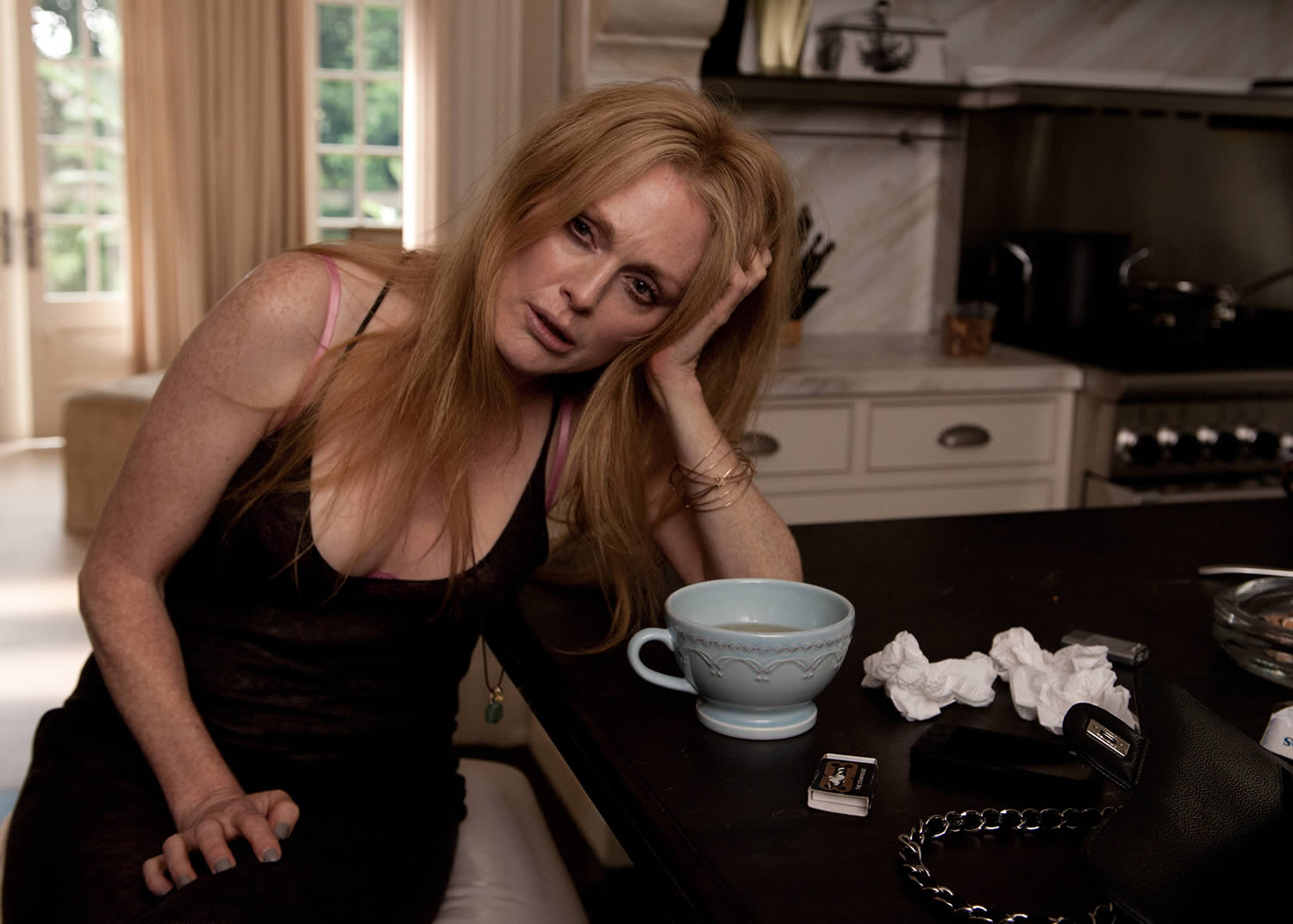 "Maps to the Stars" is the first time David Cronenberg ever shot a film on US soil.
15
Maps to the Stars
Julianne Moore bagged the Best Actress gong at Cannes for her portrayal of Havana Segrand, a middle-aged Hollywood actress going insane. David Cronenberg's "Maps to the Stars" was less all-guns-blazing industry satire and more nightmarish portrayal of highly-strung celebrities finally losing their already tenuous grip on reality.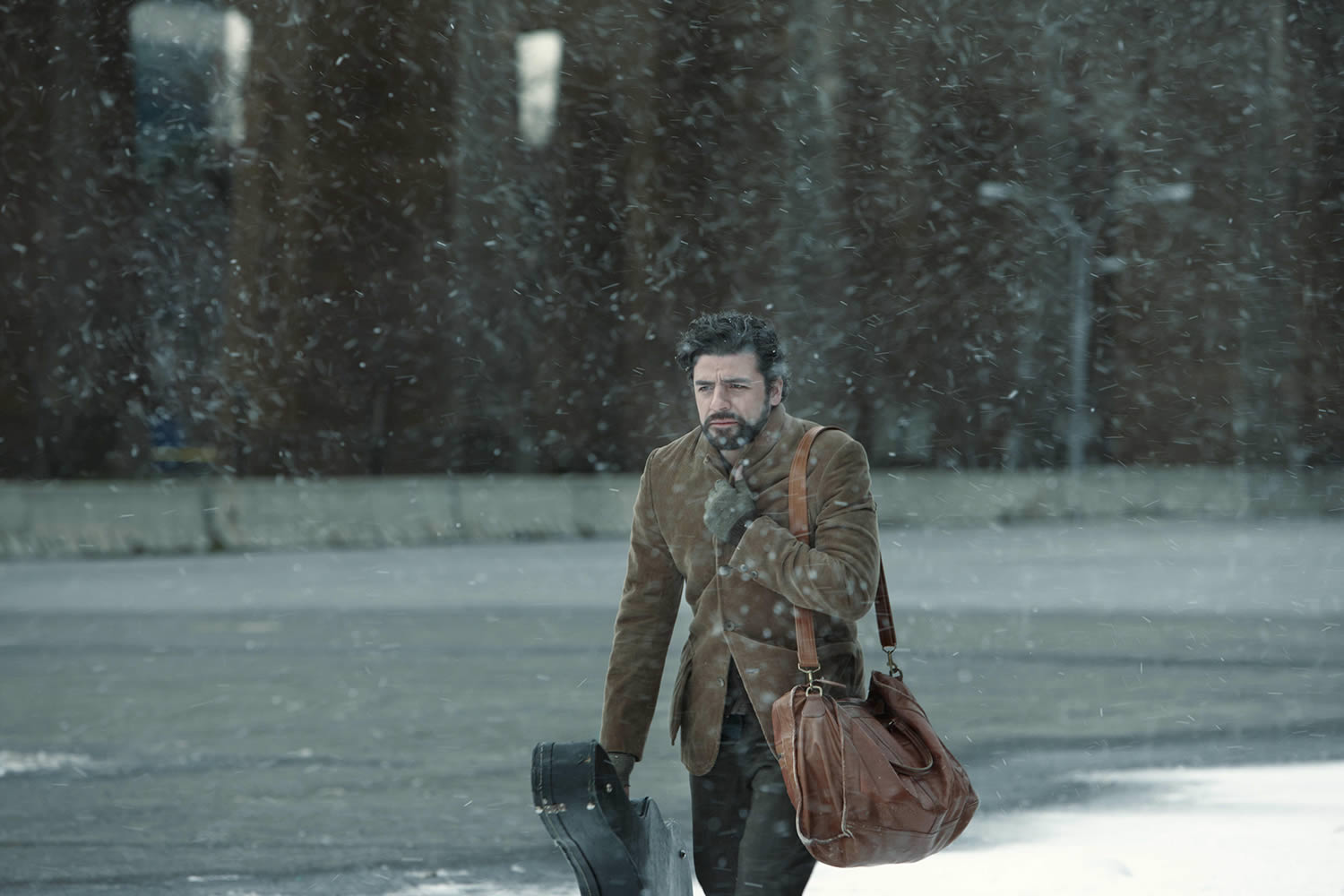 Oscar Isaac as the tragic folk singer, Llewyn Davis.
14
Inside Llewyn Davis
Oscar Isaac as Llewyn Davis, a NYC folk singer whose inability to make the correct decision is complemented by a self-destructive streak, is a star-making performance. Not being nominated for an Oscar would be a slap in the face if the Oscars actually meant a damn thing. Instead, just be content with Isaac mastering the part of a thoroughly tragic individual.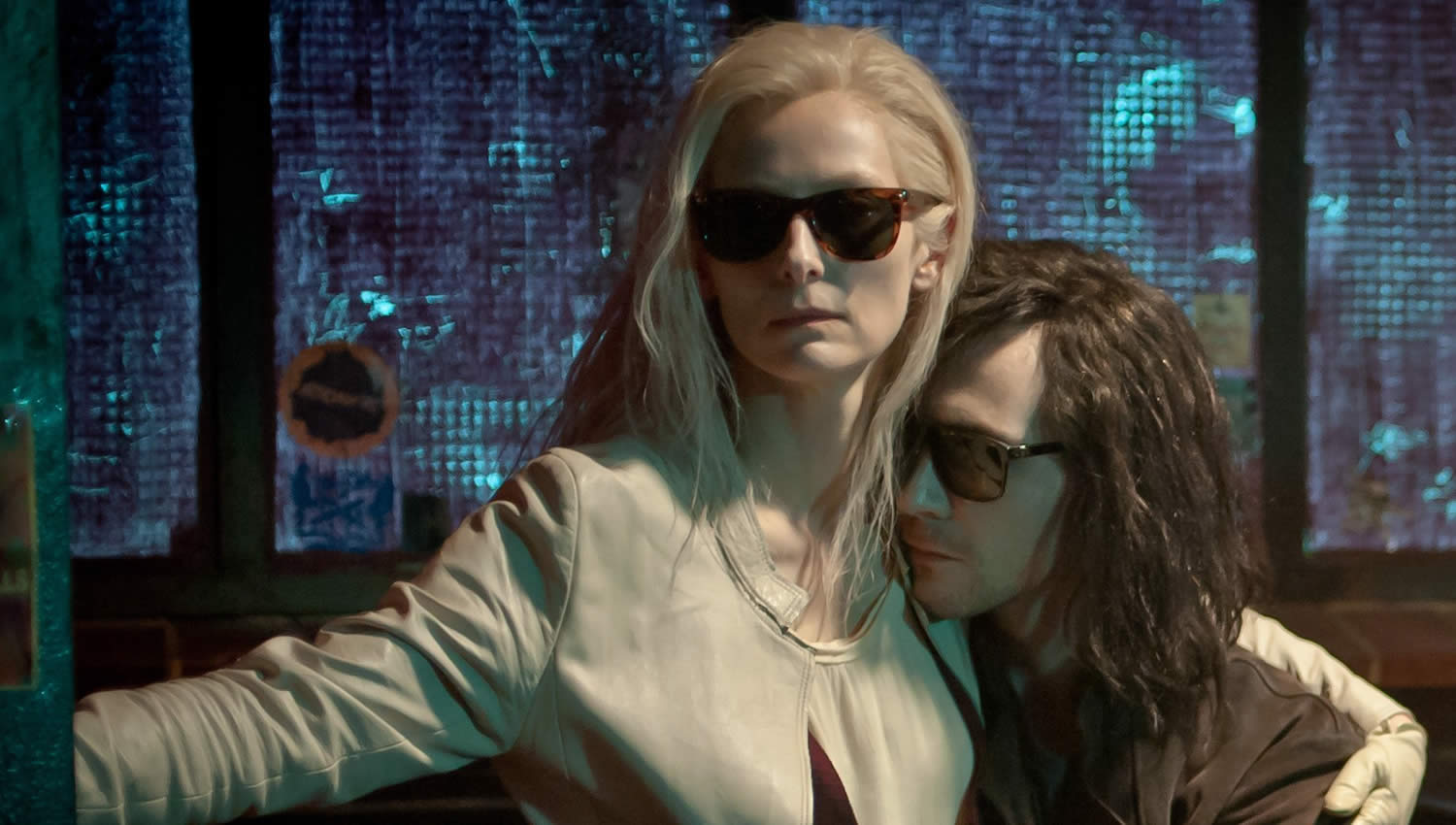 Tilda Swinton and Tom Hiddleston star as cinema's coolest vampires.
13
Only Lovers Left Alive
How many movies think they're cool, and aren't? Lots. How many films have coolness woven into their cinematic DNA? So few. "Only Lovers Left Alive" is inherently cool. That's an atomic fact, people. Tom Hiddleston and Tilda Swinton rocked it as vampire lovers in Jim Jarmuch's amusing and stylish take on supernatural monsters.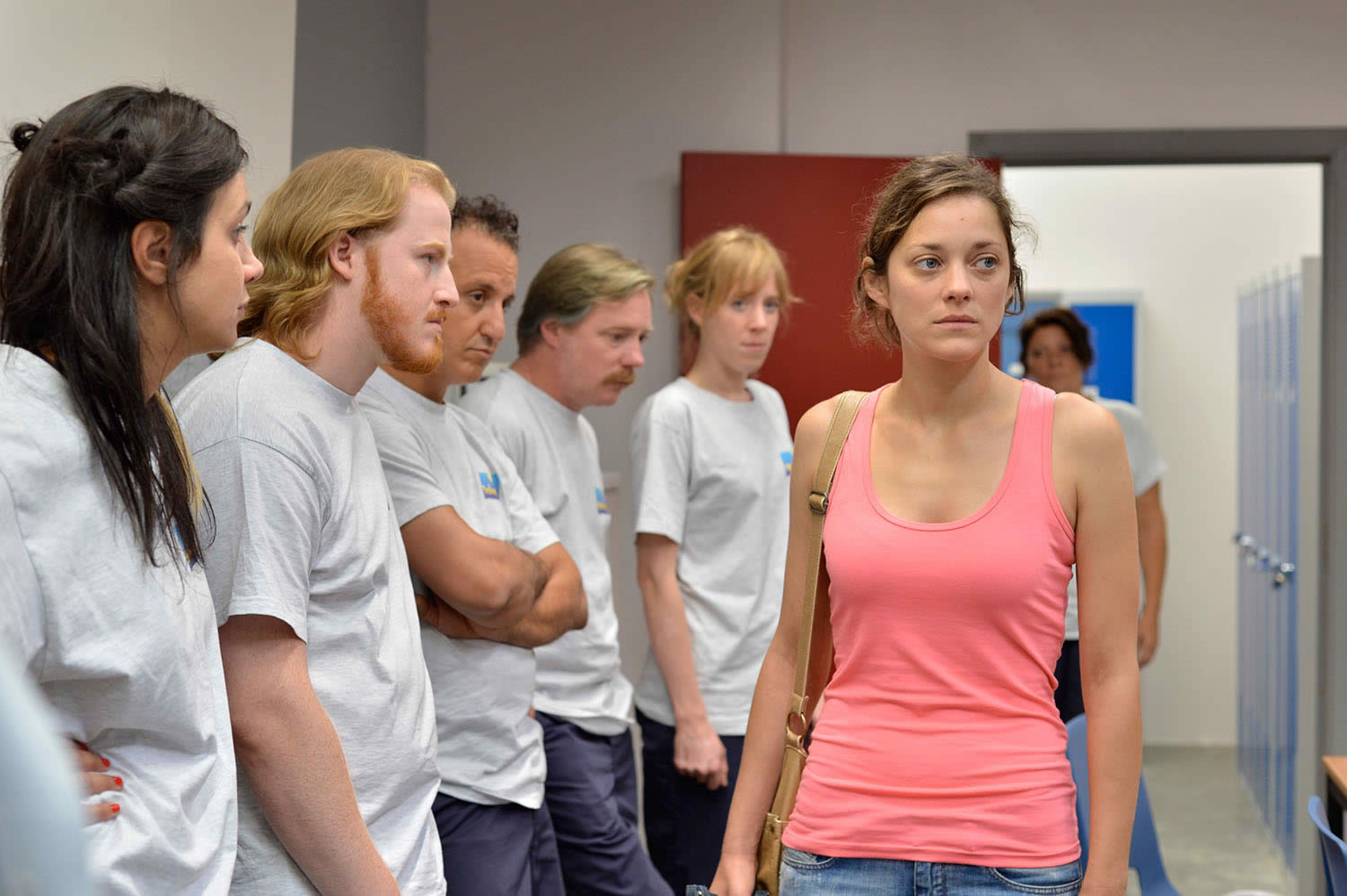 The latest Dardenne film is a quietly stunning masterpiece.
12
Two Days, One Night
Hollywood would never cast Marion Cotillard as a depressed factory worker. Alas, on home soil (kind of), and in her native tongue, she gets to play all sorts of interesting characters. "Two Days, One Night," by the Dardenne brothers, is focused on personal dilemmas faced by unskilled employees in a non-unionised workplace.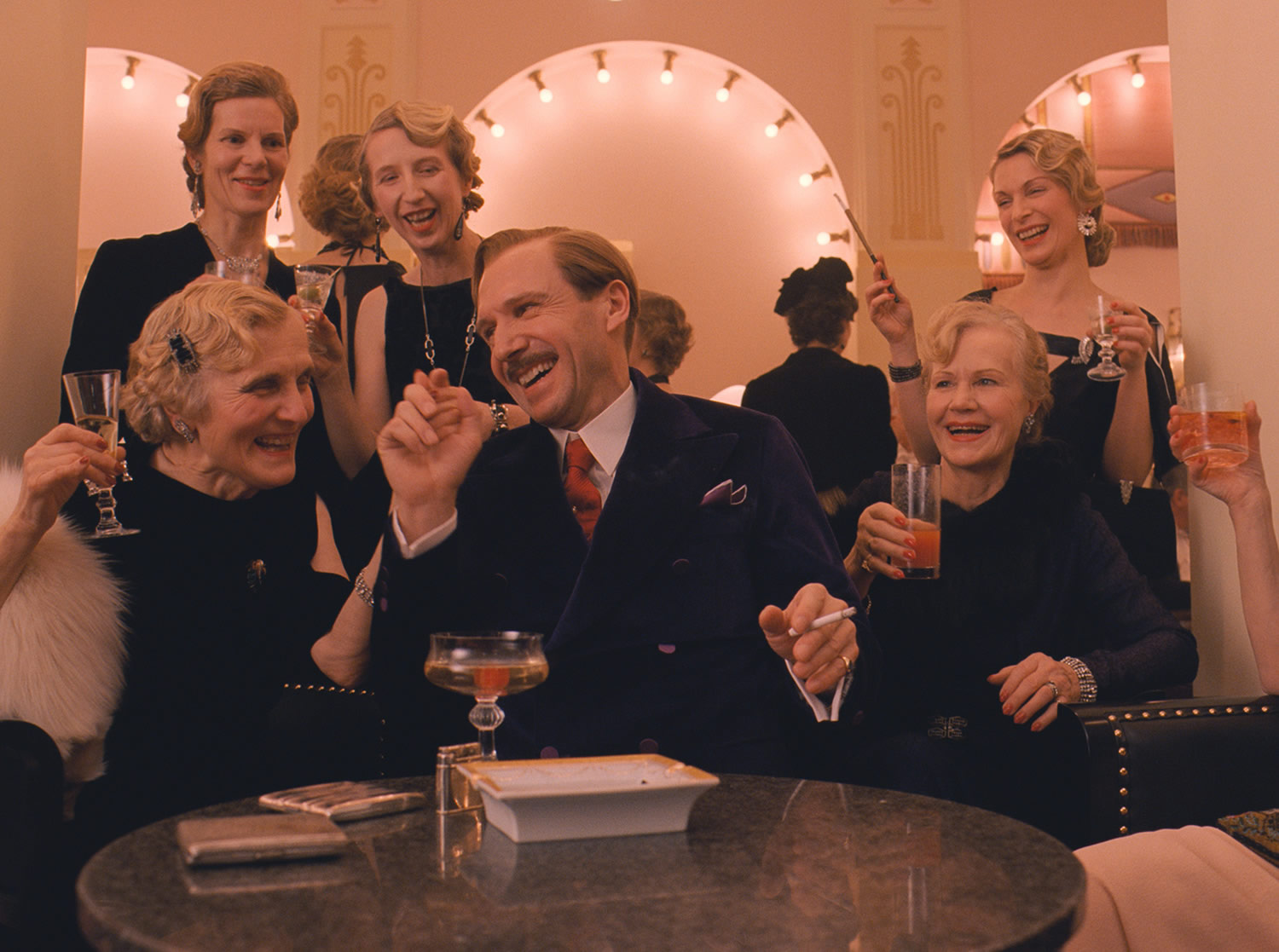 It's fair to say that Ralph Fiennes should do more comedies.
11
The Grand Budapest Hotel
Whimsical stories with melancholy centres are the forte/shtick of Wes Anderson. "The Grand Budapest Hotel" boasted a secret weapon in the form of Ralph Fiennes as lothario concierge, M. Gustave. The British actor isn't known for his comedy chops, but every moment he's on screen is sheer perfection.
Claire Denis's effort at film noir is formally daring and quite brilliant.
10
Bastards
Claire Denis' "Bastards" mixed a noir-style plot with Greek tragedy to sensual effect. A merchant seaman (Vincent Lindon) returns home to sort out the mess left in the wake of a brother-in-law's suicide. Denis' unique creative treatment made "Bastards" a sublime genre flick.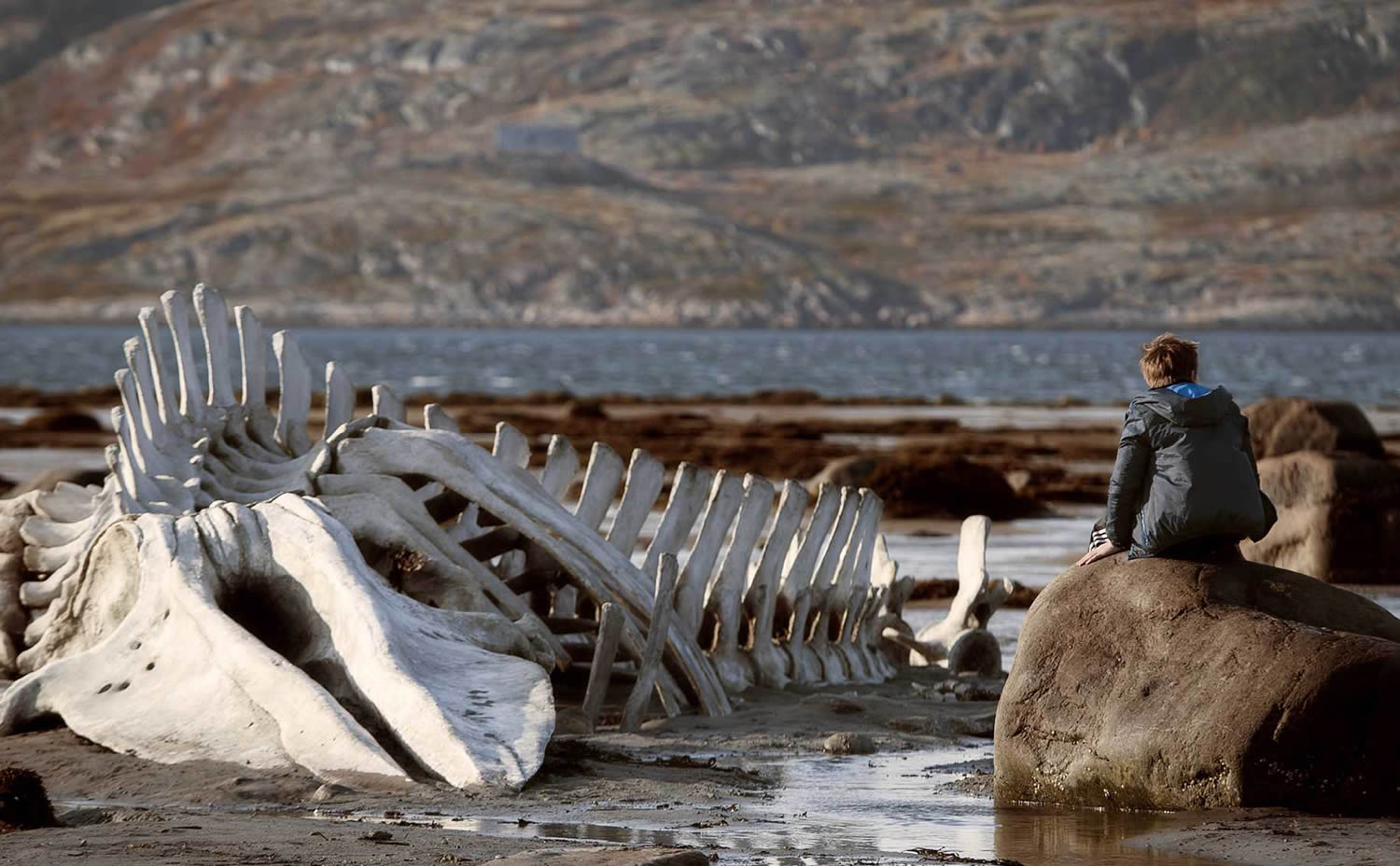 Andrei Zvyagintsev's Leviathan was widely praised at Cannes.
9
Leviathan
Set in Arctic Russia, a man's waterfront home is deemed a prime piece of real estate by the town's corrupt mayor. He must have it. The man fights the case in the courts, and loses. Andrey Zvyagintsev's acclaimed drama is a schooling in how the world really works and favours those in power.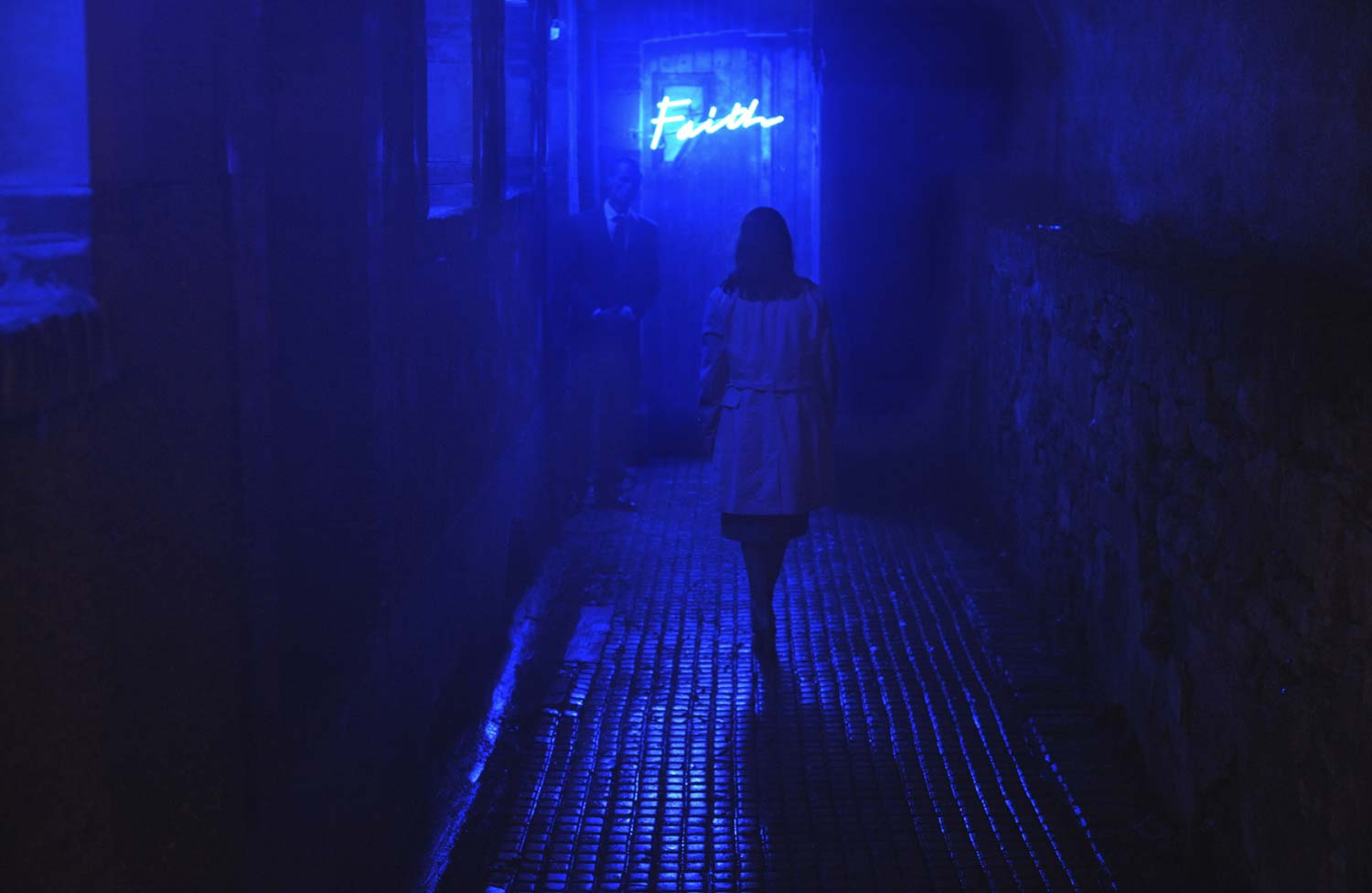 "Alleluia" is loosely based on the real-life Honeymoon Killers case from the 1940s.
8
Alleluia
Based on the real-life "Honeymoon Killers" case, this is Fabrice Du Welz's study of crazy love starring Lola Dueñas and Laurent Lucas. The wonderfully nutty chemistry between them was complemented by the giallo-style visuals of Manuel Dacosse, the cinematographer who also lensed "The Strange Colour of Your Body's Tears" (See #3). A good year for him, then.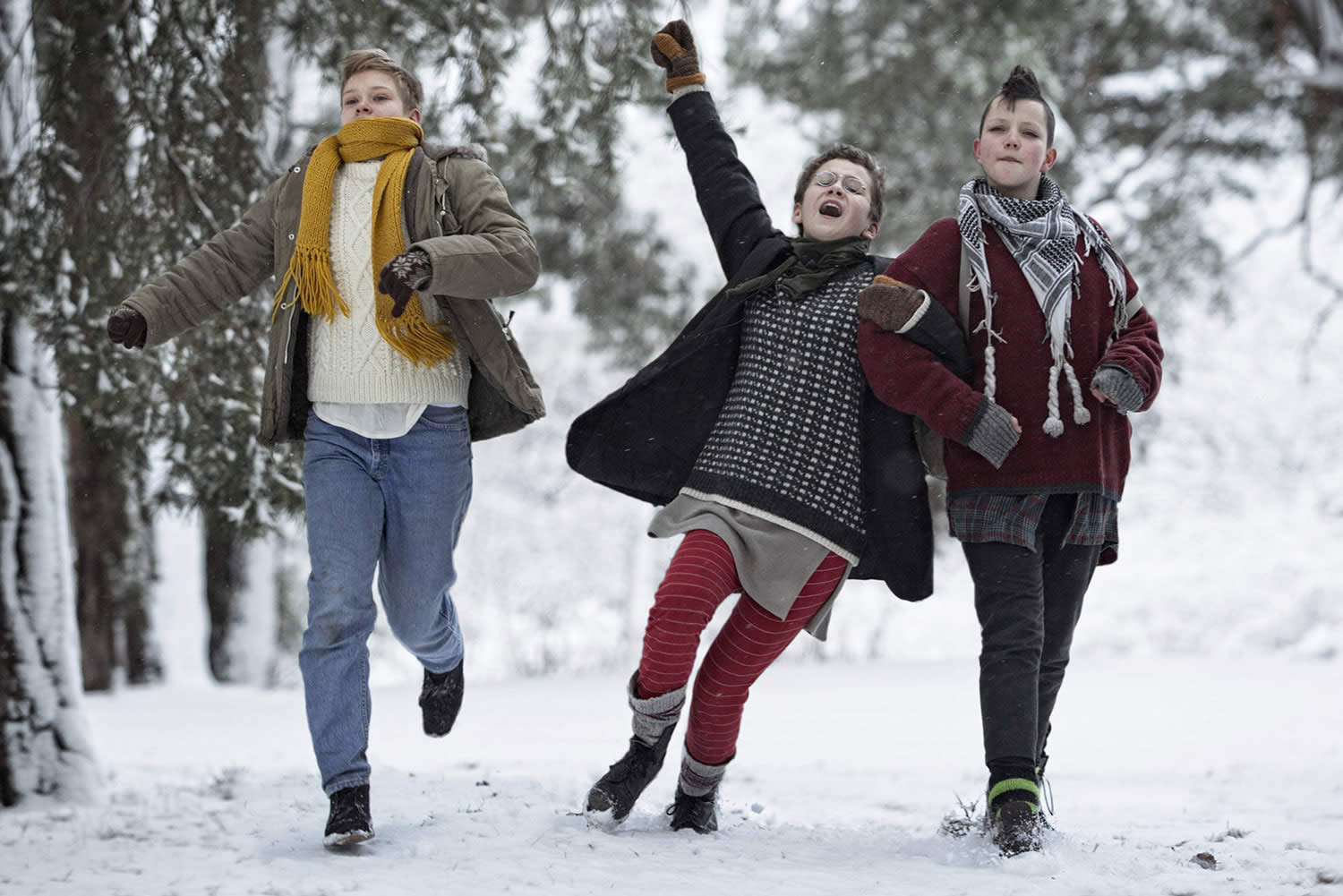 Teenage riots and kicks in Lukas Moodyson's "We Are The Best!".
7
We Are The Best!
Lukas Moodyson returning to make films people actually want to see, well, it struck gold. "We Are the Best!" tells the rad tale of three thirteen-year-old girls forming a punk band in the early 1980s; a time when New Romantic groups, electropop and disco ruled the airwaves. It's an absolute guarantee that you'll be humming "Hate the Sport" for days afterwards.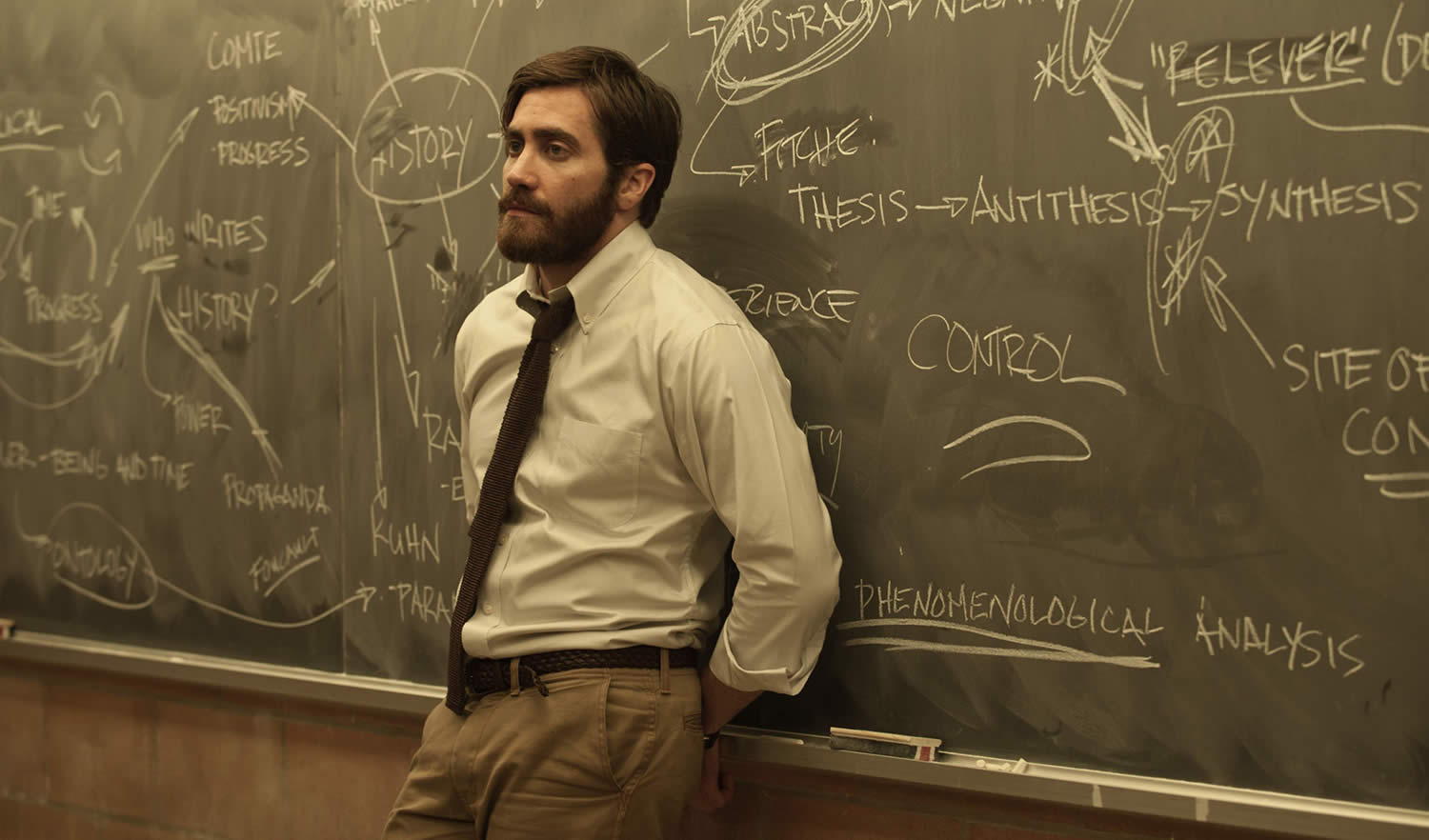 University Lecturer Adam is haunted by his own reflection in "Enemy."
6
Enemy
A Toronto university lecturer discovers one day—to his absolute horror—that he has an exact double. They look and sound exactly alike, and even have the same torso scar. Jake Gyllenhaal and director Denis Villeneuve teamed up again after last year's "Prisoners" for a supremely freaky adaptation of José Saramago's novel, "The Double."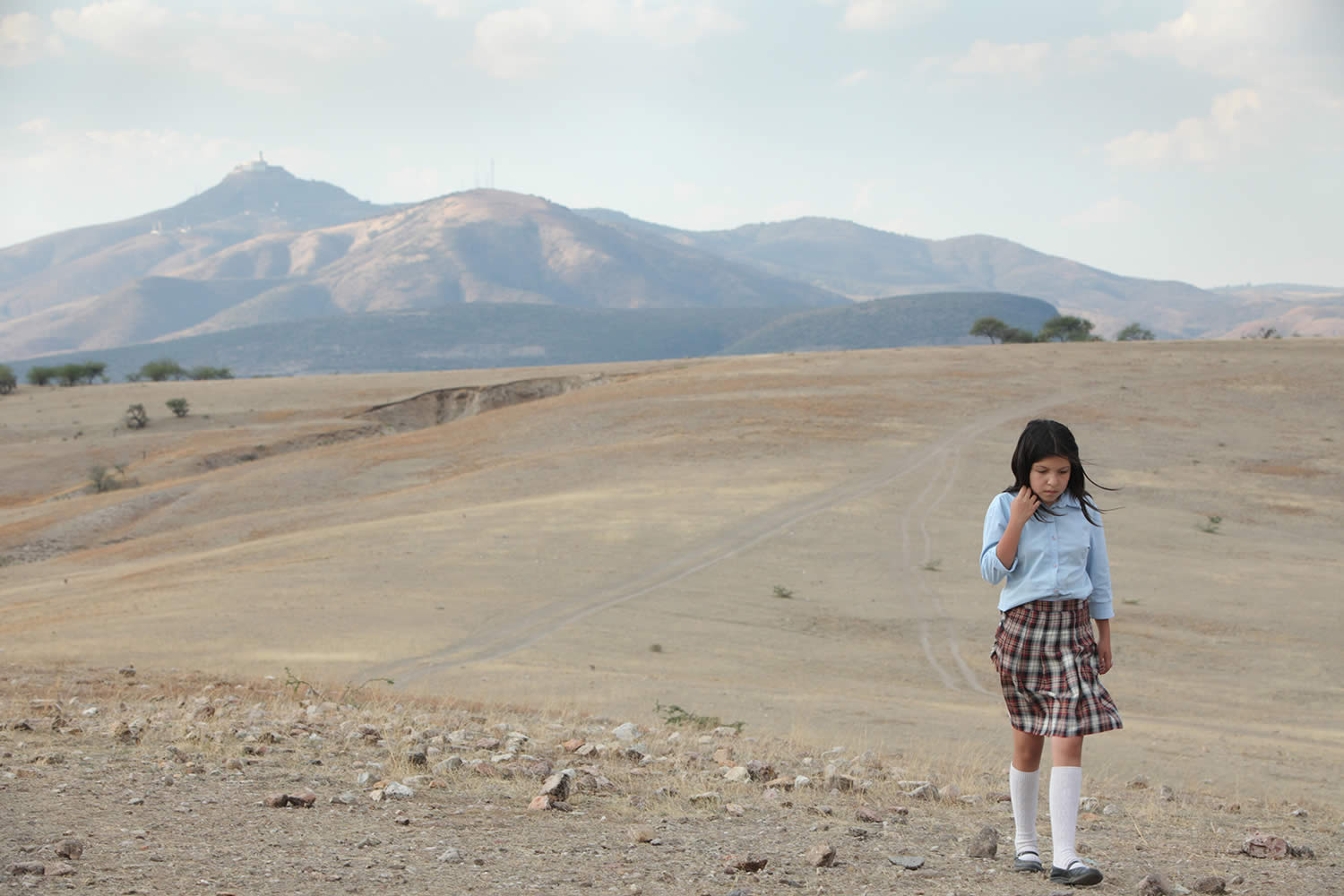 Amat Escalante's "Heli" was grim but essential viewing.
5
Heli
A film opening with a beaten and battered teenager casually hanged from a bridge does not promise much in the way of hope and humanity. Amat Escalante's uncompromisingly harsh portrait of a family caught up in a drug-related debacle, one which they won't walk away from lightly, was unforgettable. "Heli" could have been accompanied by the F-word as a prefix.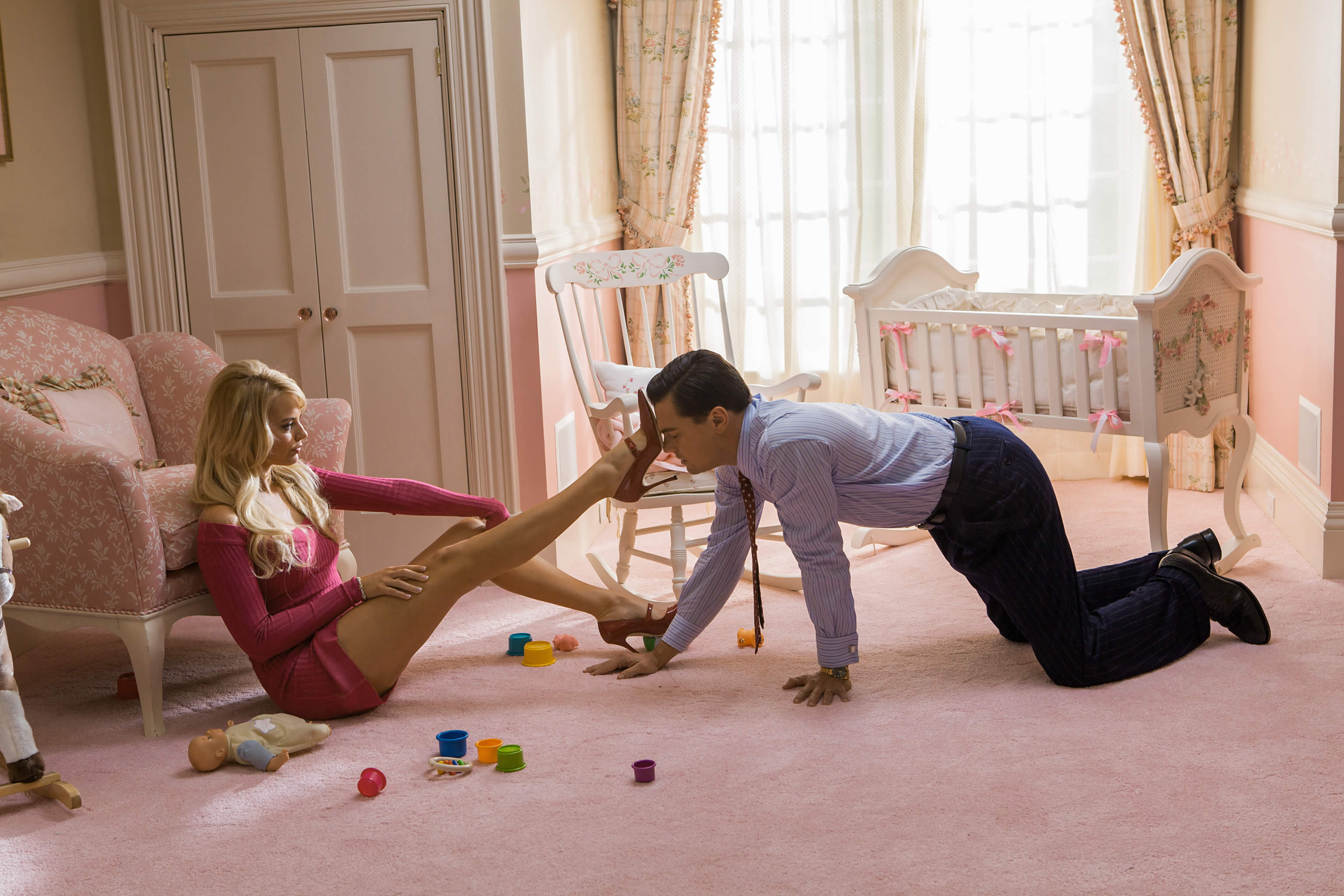 Leonardo DiCaprio and Margot Robbie in Scorsese's comedy masterpiece.
4
The Wolf of Wall Street
There was confusion and debate surrounding Martin Scorsese's "The Wolf of Wall Street." Did the film condemn or celebrate capitalist excess? Say what?! If you think it is a tribute to greed and thievery… did you actually watch it? St. Martin Scorsese's scandalous picture was so funny it made me cry with laughter. Literally.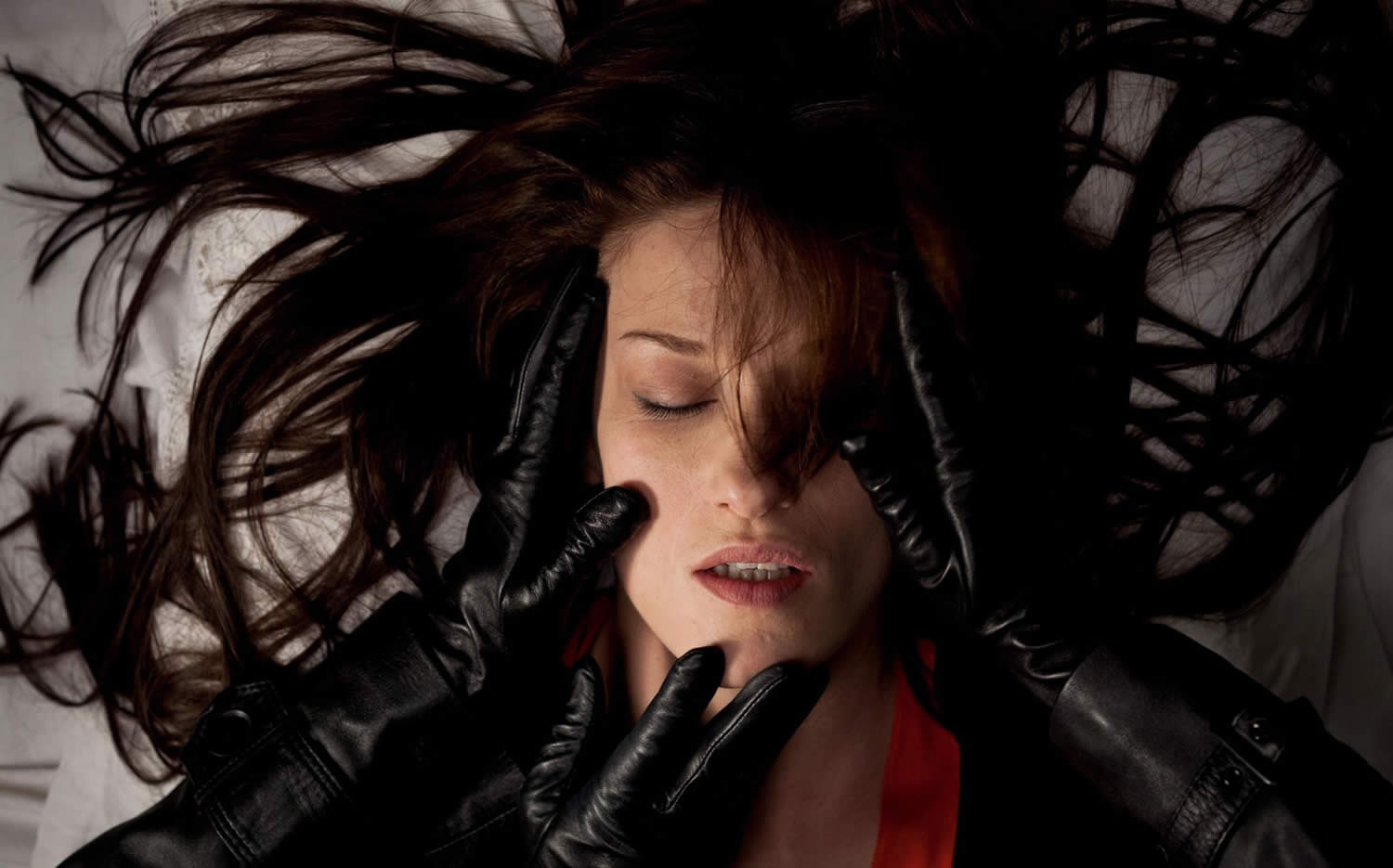 Eroticism, lust and marriage make for deranged bedfellows in an extraordinary neo-giallo thriller.
3
The Strange Color of Your Body's Tears
I admire Hélène Cattet and Bruno Forzani for challenging the viewer. "The Strange Color of Your Body's Tears" is a movie that is deceptively simple, and yet it bombards you with a dizzying array of blind alleys and what appear to be weird detours. The Belgian duo's second feature is a master work of synaesthetic cinema.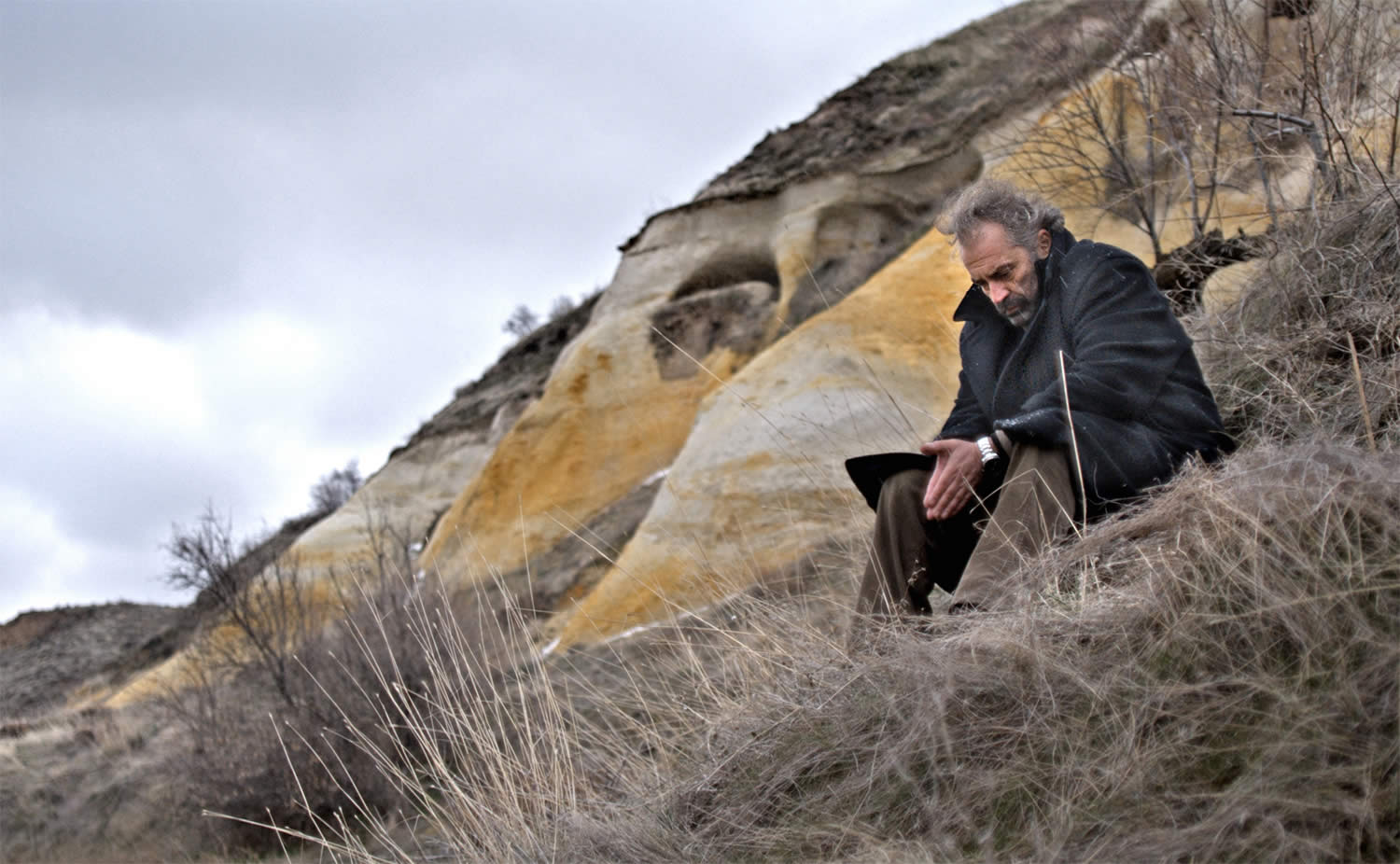 Nuri Bilge Ceylan won the Palme d'Or at Cannes for "Winter Sleep."
2
Winter Sleep
The three-hours-and-sixteen-minutes running time might frighten audiences (it frightened me, to be honest), but "Winter Sleep" is never—ever—dull. The relaxed pacing, in my opinion, works very much in the film's favour as it achieves something like the depth of a novel. Haluk Bilginer and Melisa Sözen star as a married couple going through a rough patch.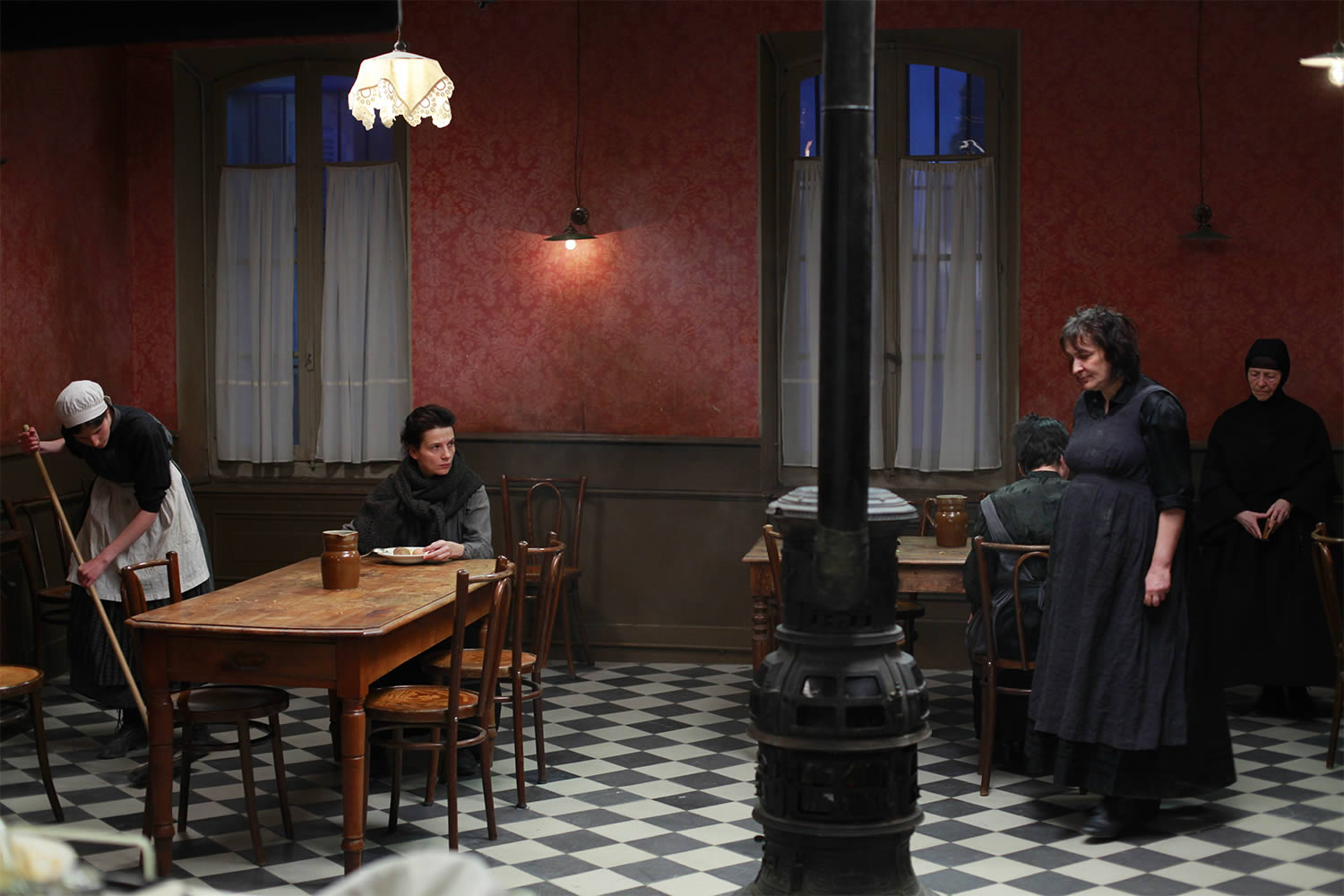 Juilette Binoche as Camille Claudel surrounded by fellow patients she referred to as "creatures."
1
Camille Claudel 1915
It was something of a shock to me, when Bruno Dumont announced he was working with Juliette Binoche, on a project about Camille Claudel. On a first festival viewing, in October 2013, I wasn't all that impressed. However, something changed dramatically on a second and third watch. I had been so wrong! "Camille Claudel 1915" is transcendent cinema.
Images © respective film studios