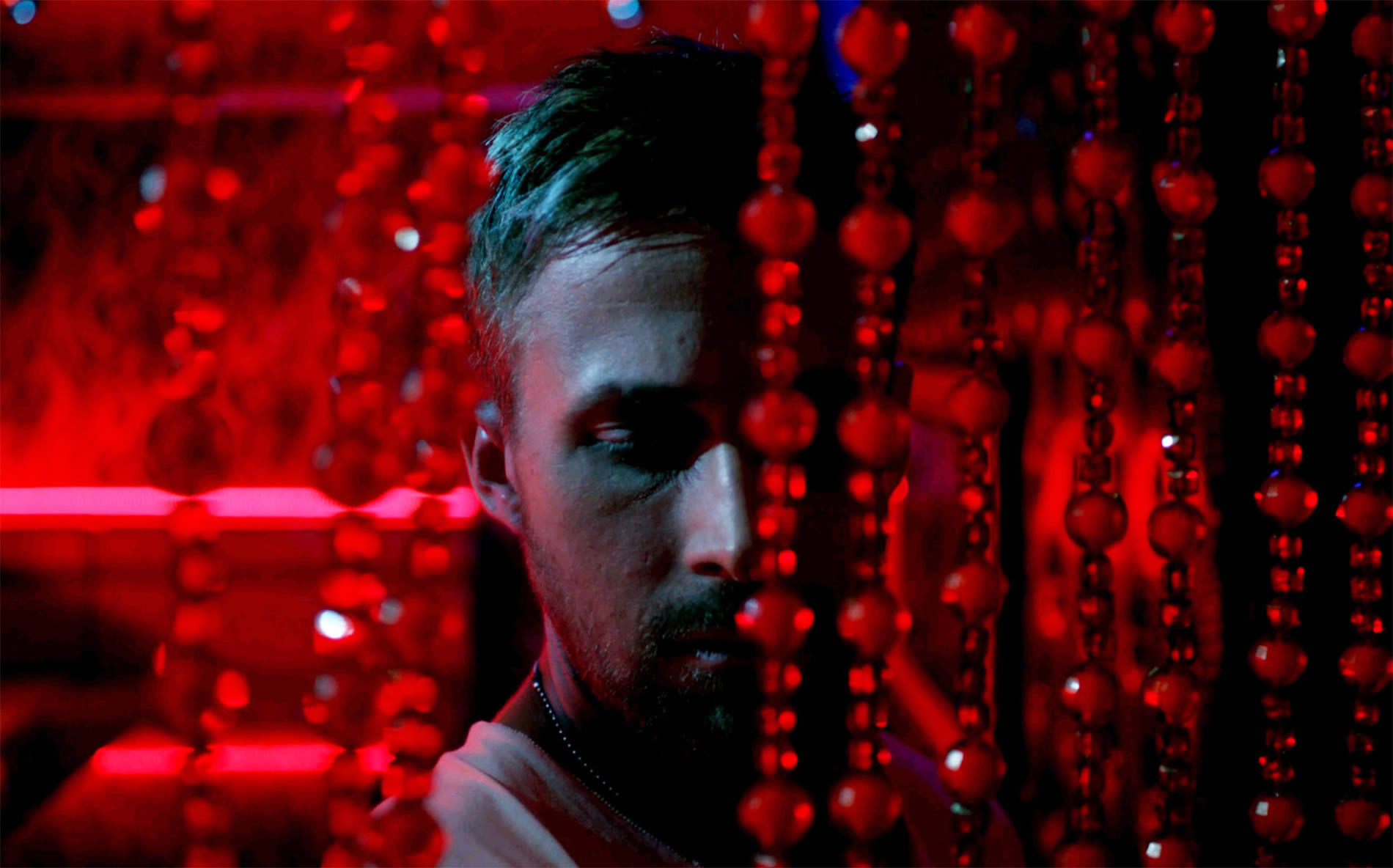 There is something special about seeing a film in the Grand Theatre Lumiere. Its upper balcony is positively vertiginous and yet the screen still looks huge. This was my first experience in the place as I sat down in my seat—feeling like I could fall to my death—to see Steven Soderbergh's "Behind the Candelabra."
Ryan Gosling stars in the divisive "Only God Forgives."
Day 7
A point comes in every film festival where fatigue hits. Yes, it really is tiring watching movies day in, day out. The queuing system at Festival de Cannes does not help combat weariness one iota. If I was being dramatic, I'd describe the Cannes press pass system and queuing format as sadistic. Rain or shine, festival-goers wait in line to see movies a good hour and a half before they commence—sometimes it can be 3 hours. The kicker is: you may or may not get in. To explain all this lunacy would fry my brain.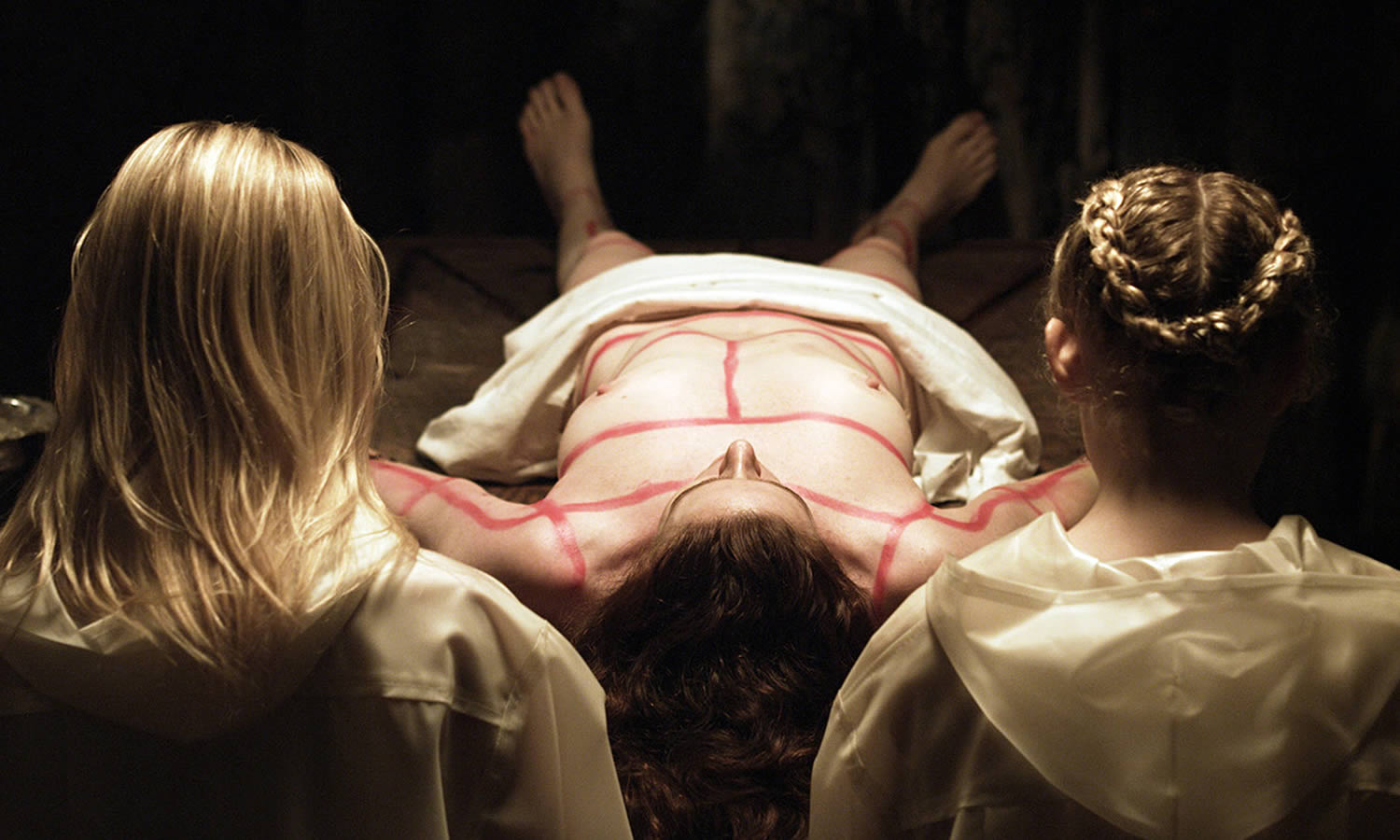 Jim Mickle's US remake of Jorge Michel Grau's Mexican cannibal film is exceptional.
We Are What We Are
The second film of the day was Jim Mickle's remake of Mexican cannibal flick, "We Are What We Are," which screened in the separate Directors' Fortnight strand. Most horror rehashes are poorly devised efforts attempting to regurgitate the first film, but with less impact. Not all remakes are terrible Franck Khalfoun's "Maniac" (which played in a Midnight Screening slot at Cannes last year) can attest to that. Jim Mickle made a name for himself with "Stake Land," and shows great promise judging from "We Are What We Are."
The screening was attended by the director of the original picture, Jorge Michel Grau. That must have been nerve-racking for Mickle, but when you see the movie, it's absolutely not a typical remake, instead sharing similar themes and a title. That's about it. The socio-political aspects of Grau's film have been removed, along with the subplot involving one character's sexual yearnings. It flips from the death of the patriarch to the matriarch, thus leaving behind a father to take care of his brood. "We Are What We Are" is well shot, slowly paced (in a good way) and builds to a magnificently gory finale. In retrospect, the remake feels a classic tale of teenage rebellion… but with cannibals. Mickle draws on the mythology of American pioneer days, when whole families would journey from the east coast to the west, looking for a new home and place to thrive. Tales of harsh winters and cannibalism provide the backdrop to the modern day family's actions. "We Are What We Are" will certainly further establish Mickle as a new voice in horror cinema.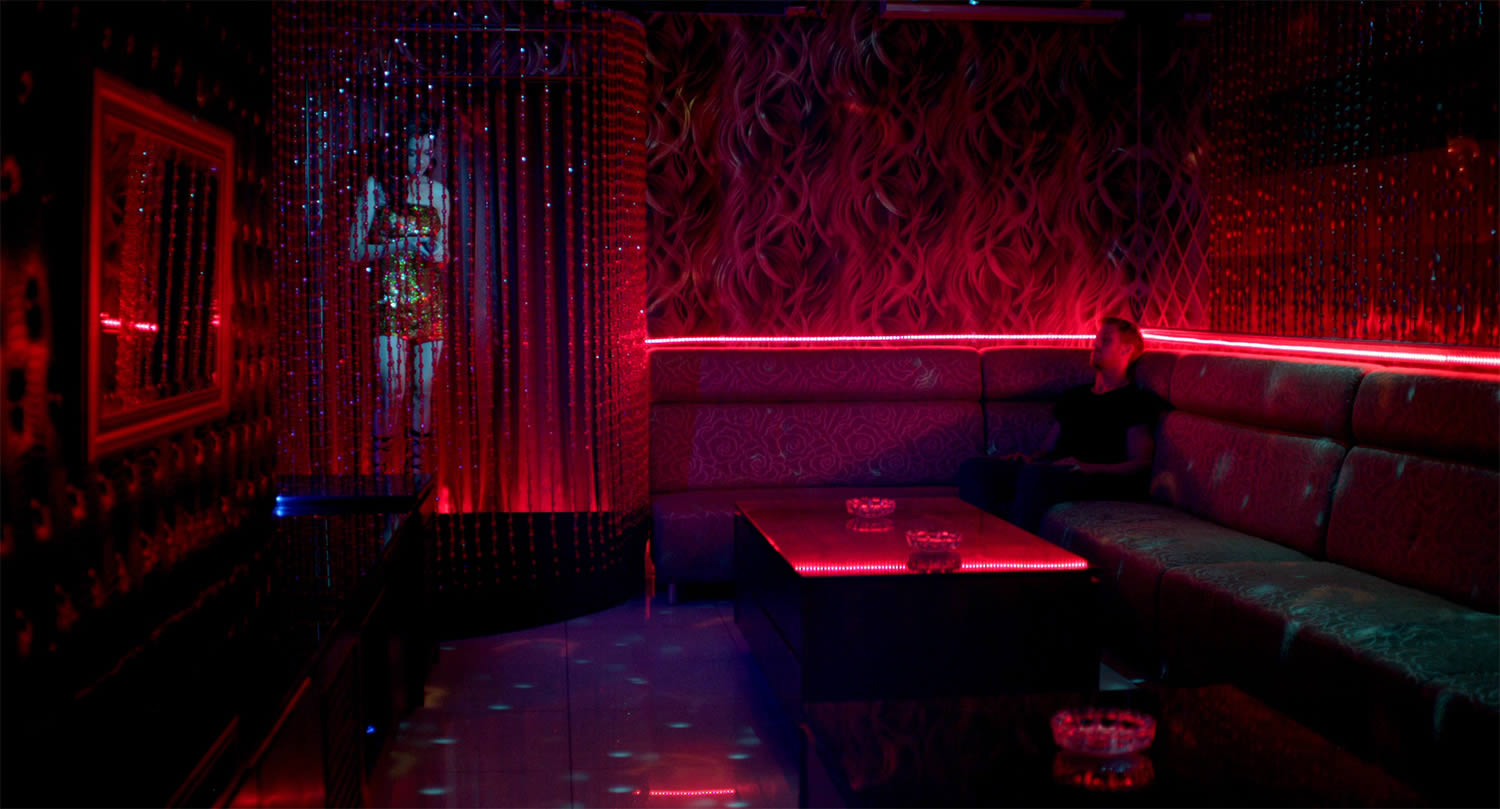 A nightmare world of revenge and redemption in "Only God Forgives."
Day 8
Only God Forgives
The day began with a cinematic revelation writ on screen. Nicolas Winding Refn's "Only God Forgives" received a very mixed reception after the screening (judging from Twitter reactions), and a one-man standing ovation from me. If I were the head of the prize-giving jury, I would award "Only God Forgives" the coveted Palme d'Or. After the popular success of "Drive," Refn and Ryan Gosling have made an art movie supreme. There was booing, apparently. It goes to show how conventional-in-thinking a lot of critics can be.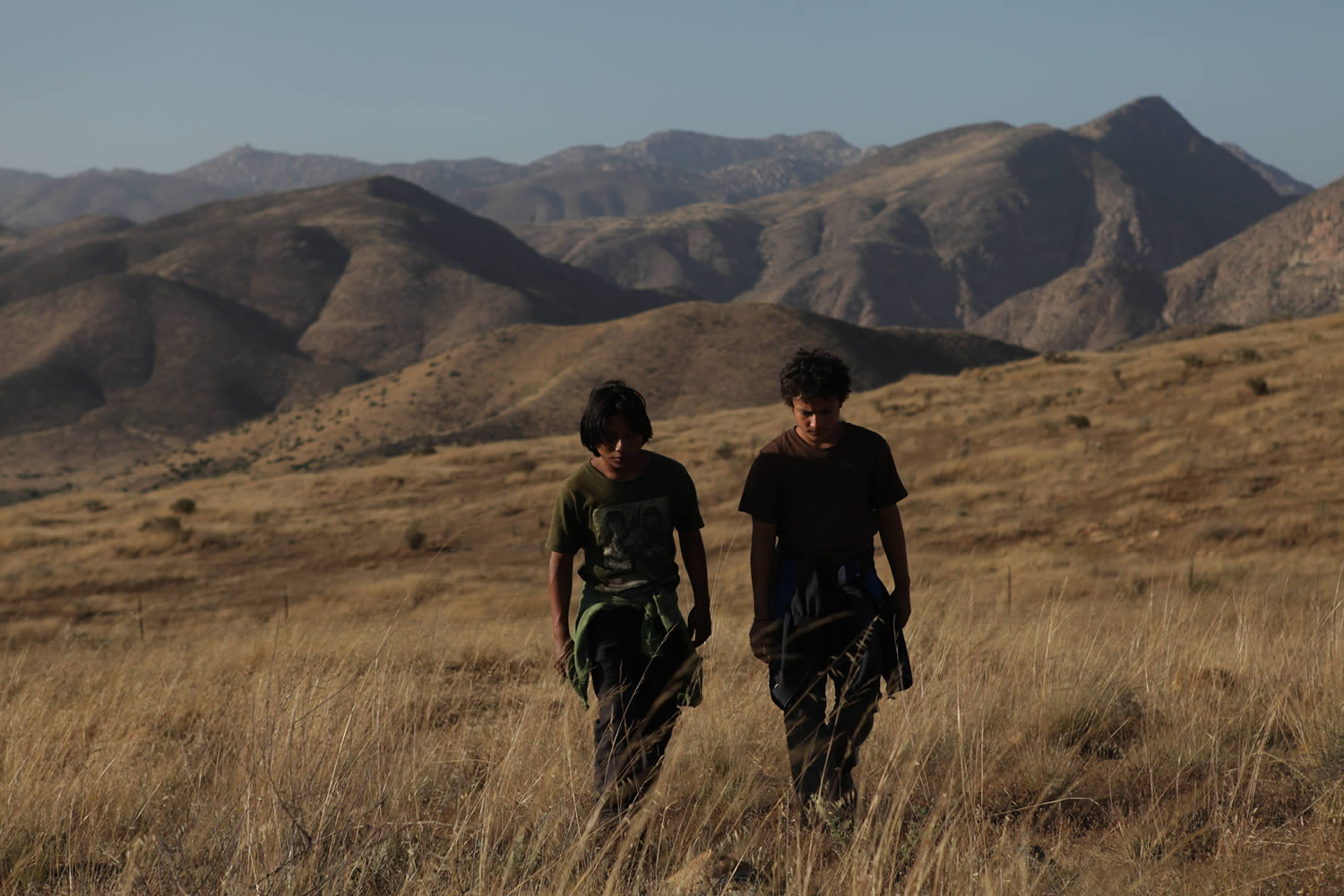 A tragic but beautifully made drama about the allure of the United States of America.
La Jaula de Oro
After bailing on Valeria Bruni-Tedeschi's "Un Chateau en Italie"—i.e. due to the queue and the unrelenting sunshine. I walked over to the Salle Debussy to watch a film mentioned to me in passing by a UK film distributor. (The director himself, Diego Quemada-Diez, had told her to check it out.) All I knew was the title: "La Jaula de Oro" ("The Golden Cage"). It played in the "Un Certain Regard" section.
Three Guatemalan teenagers trek from their home on a quest to reach American soil. Along the way, they meet an Indian named Chauk. What unfolds is a harrowing and utterly unsentimental journey where humiliation, robbery and death threats are ordinary occurrences. The dream of America burns within the teens and they never lose hope or ever discouraged. Shot in a poetic-realist fashion, "La Jaula de Oro" is often unpleasant; at times heart-breaking so. It reminded me a little bit Simon Brand's "Paraiso Travel," another film about youngsters trying to make it to the USA by illegal means.
One of chief delights of movie festivals, any regular attendee or film critic will tell you, is discovering a hidden gem that can restore one's flagging faith in the medium. "La Jaula de Oro" might not have exactly reinvigorated my passion—"Only God Forgives" did that—but it damn well made me glad I'd seen it. The film deserves an audience.
Day 9
After another screening of Nicolas Winding Refn's majestic new film (yes, I'm now completely obsessed with "Only God Forgives"), true tiredness at last gripped me. The prospect of queues and waiting for hours and hours to see a film, I may or may not get into… the only thing I wanted to do was chill out and sit on the beach admiring the view. After, we can be our own cameras—our own cine-eyes—and life one big movie. At Cannes, the views of the bay and the energy of the crowd felt quintessentially cinematic. That makes my experience of Cannes something like a nightmarish Kafkaesque farce with moments of unadulterated pleasure.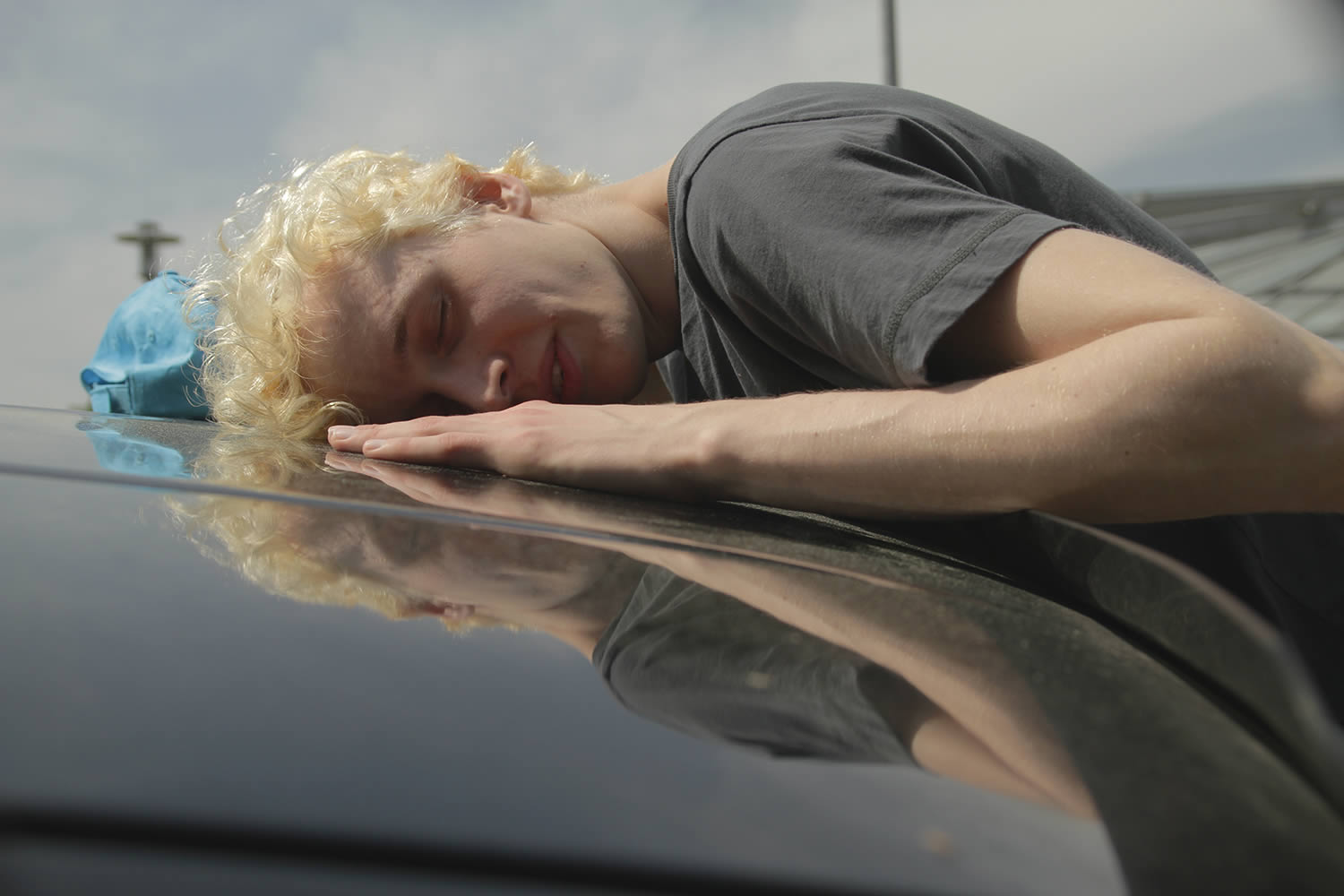 Katrin Gebbe's debut feature is a disturbing movie experience.
Tore Tanzt
In the afternoon, I went to see Katrin Gebbe's "Tore Tanzt" (English title: "Nothing Bad Can Happen"), playing in the "Un Certain Regard," because there was no mighty snaking queue. "Tore Tanzt" comes off as Michael Haneke-lite, and there was booing at the end that was suddenly drowned out by clapping. (The director and a lot of the cast were in attendance). The Cannes tradition of booing movies is pure hooliganism and quite stupid. If you don't like the movie: write a bad review; there's no need to act in such an infantile fashion.
"Tore Tanzt" centers on a young Christian named Tore who befriends a family one day after performing a minor miracle (he fixes their car with an act of prayer). Things begin well enough, but Benno, the father, is a violent and pervy man who molests his step-daughter and beats up Tore whenever he loses his temper. Being a Bible Basher Tore "turns the other cheek." His stance therefore allows the scenario to get uglier and uglier. Benno and his horrid partner will never win their theological and physical battle and that annoys them more and more until things go too far. Tore Tanzt will likely get a low-key arthouse release and play in other film festivals.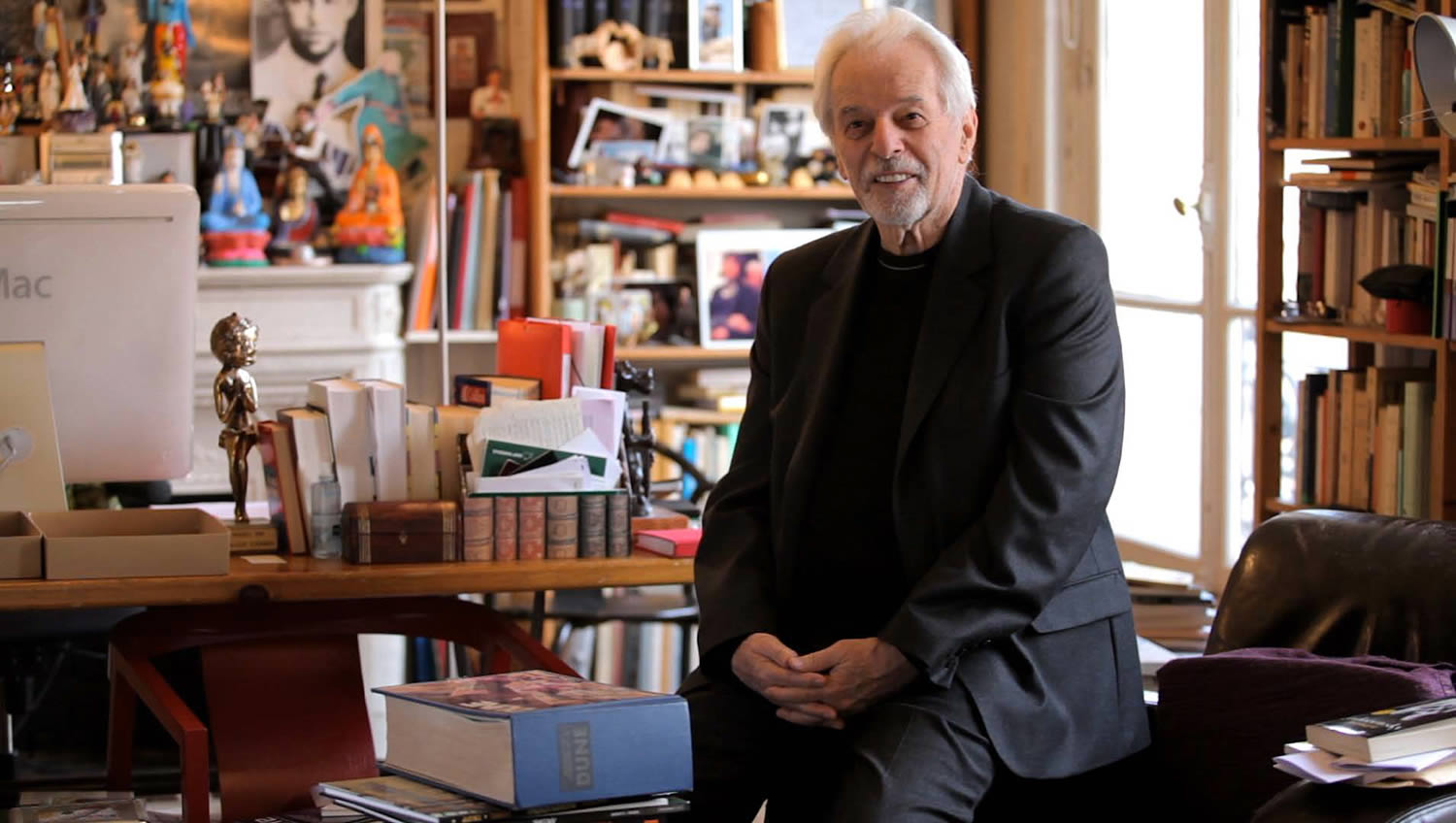 A look at the unmade masterpiece by surrealist director, Alejandro Jodorowsky.
Jodorowsky's Dune
Jodorowsky's "Dune," the new documentary on the greatest sci-fi film never made, turned out to be a real treat. I'd previously seen Jodorowsky's new movie, "La Danza de la Realdad,"and being a fan, it would have been crazy not to see the doc about his famously abandoned work. "Dune" is possibly the most influential sci-fi movie in recent memory. That it doesn't exist makes that feat even more remarkable. Jodorowsky's pre-production work and his collaborations with H.R. Giger, Dan O'Bannon and Jean Girard would be stolen up by Hollywood in films such as "Alien" and "Blade Runner." The influence of the sketches and paintings is undeniable. Jodorowsky himself pitched in with often hilarious interviews to discuss the history of the project. He admits to being very happy that David Lynch's version of "Dune" (1984) was terrible, but the sadness his film never came to fruition counters any glee. It was a fine way to end the 66th Festival de Cannes.
How to sum up a first-timer experience of the world's greatest film festival? Cannes is a little bit of heaven and a little bit of hell. That makes the queuing some kind of purgatory…
Read More:
Day 1 and 2
Day 3 and 4
Day 5 and 6
Day 7, 8 and 9
Images © of respective movie studios