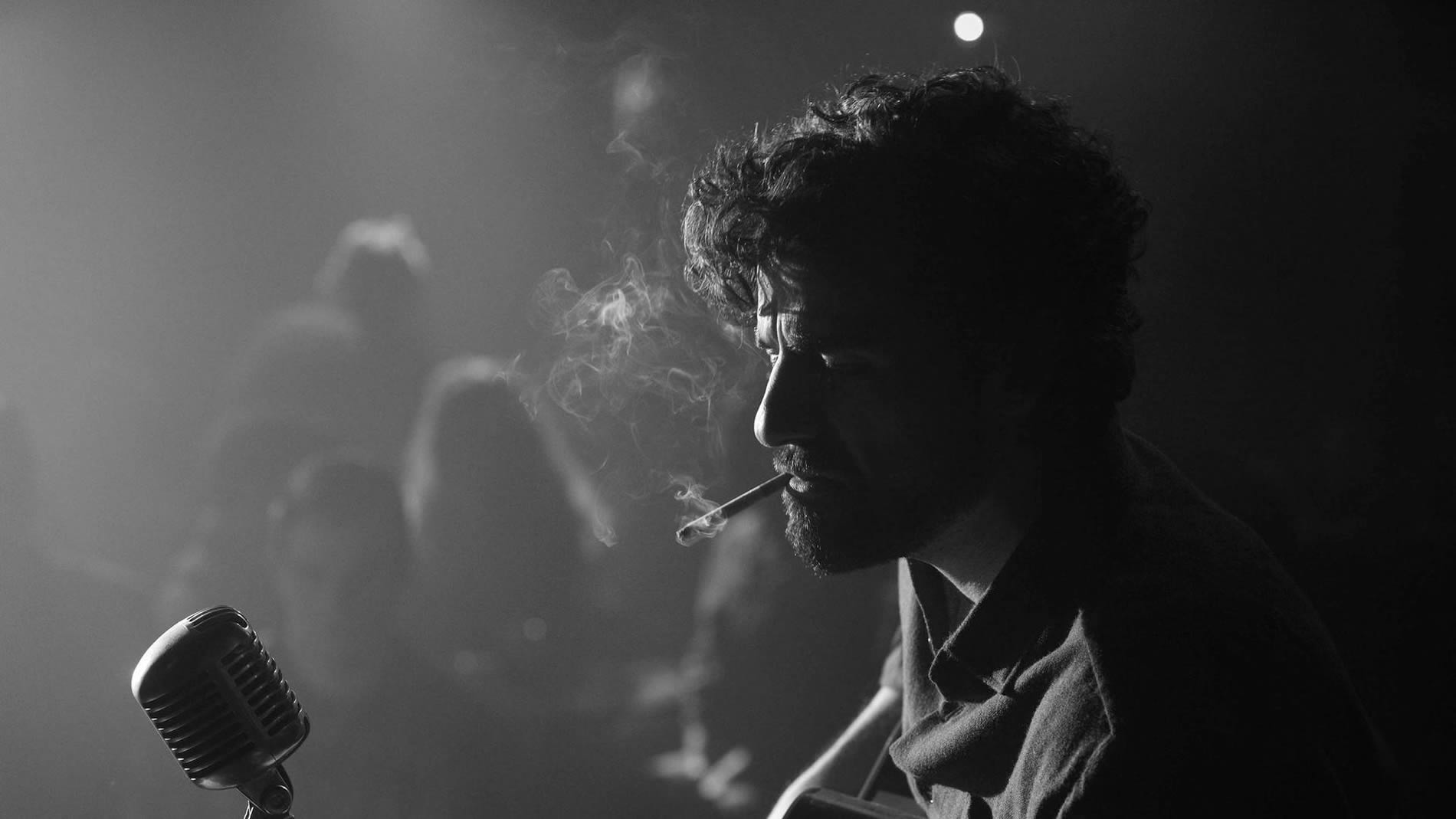 I'm in complete agreement with critic and filmmaker Mark Cousins, who said during his intro to "The Story of Children and Film," on Friday 17th, that the "Cannes Classics" section is just as important as the "Official Selection" and other strands of the festival. For we should celebrate cinema's rich past as much as the present.
Top: Oscar Issac as Llewyn Davis in the Coens' latest master work.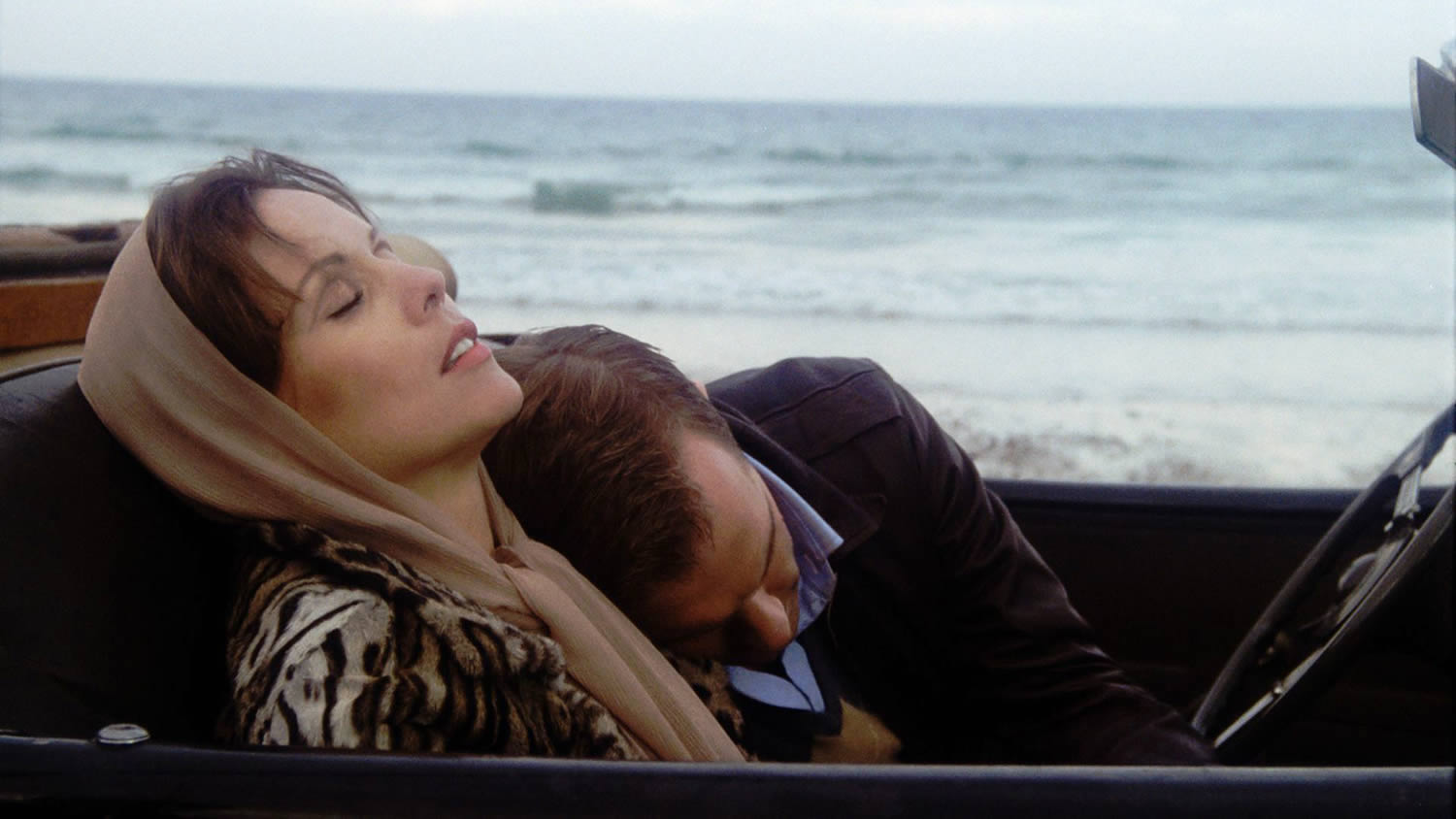 Billy Wilder's bitterly cynical Hollywood drama screened in the Cannes Classics showcase.
Day 5
Fedora
Billy Wilder's "Fedora" (1978) was released during the years of New Hollywood, and must have seemed a creaky and dated work by a once towering figure. As with a lot of fine motion pictures, it takes decades for them to be properly appreciated. This is the case with "Fedora." The film is a companion piece to "Sunset Blvd." (1950) with a story that centres on an allusive old movie star, a desperate independent producer and a shocking twist. The bitingly bitter tone of the story and dialogue—along with absurdest performances—makes for an excellent picture. It might be a movie for Wilder fanatics only, but "Fedora" is much better than current critical opinion intimates.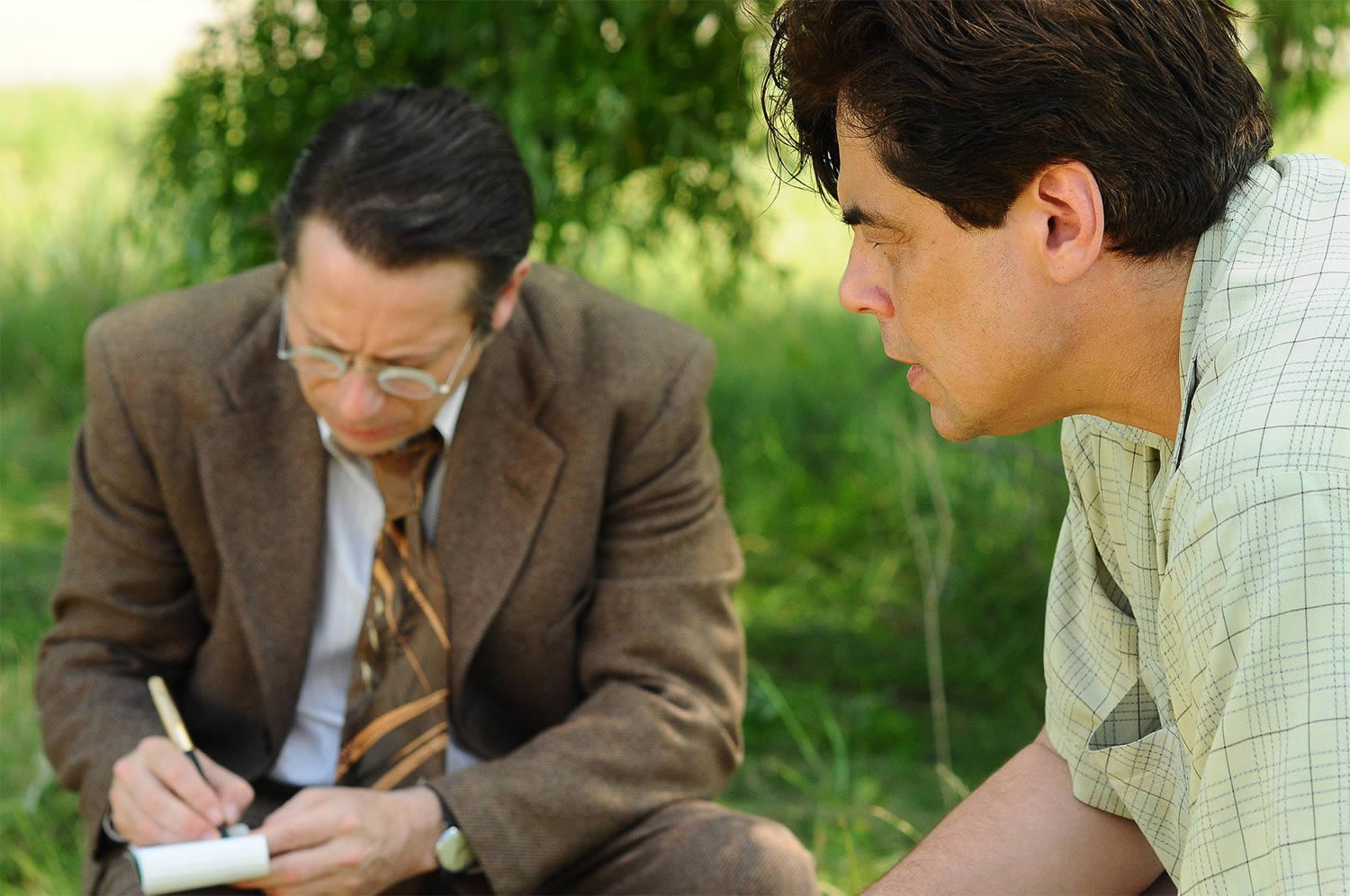 Less a film, and more a cure for insomnia.
Jimmy P.
Arnaud Desplechin's "Jimmy P." (Psychotherapy of a Plains Indian) is in the "Official Selection," and therefore in contention for the illustrious Palme d'Or. It won't win. As well as being a movie, "Jimmy P." could also possibly be the cure for insomnia. Benicio Del Toro is Blackfoot Native American named Jimmy Picard, despite looking undoubtedly of Hispanic origin, who suffers from post-WW2 traumas. Doctors think he's schizophrenic. He's sent to a specialist shrink, played by Mathieu Almaric, and they talk… for two hours. Del Toro does his mumbling Marlon Brando impersonation, and Almaric is a charismatically bizarre doctor who is hiding his own secrets.
Cinema is an inherently dreamlike medium, for sure, but talking about them is another kettle of fish. Very much like a friend's holiday snaps or the recounting of a nightmare, the retelling loses something vital. "Jimmy P." is criminally dull from a trio of very talented movie folk. Desplechin does his best to liven up the somnambulist pace with lush visuals and flashback sequences, but to very little avail. Only one scene makes an impact: featuring the brilliant Gina McKee as she reads a love letter direct to camera.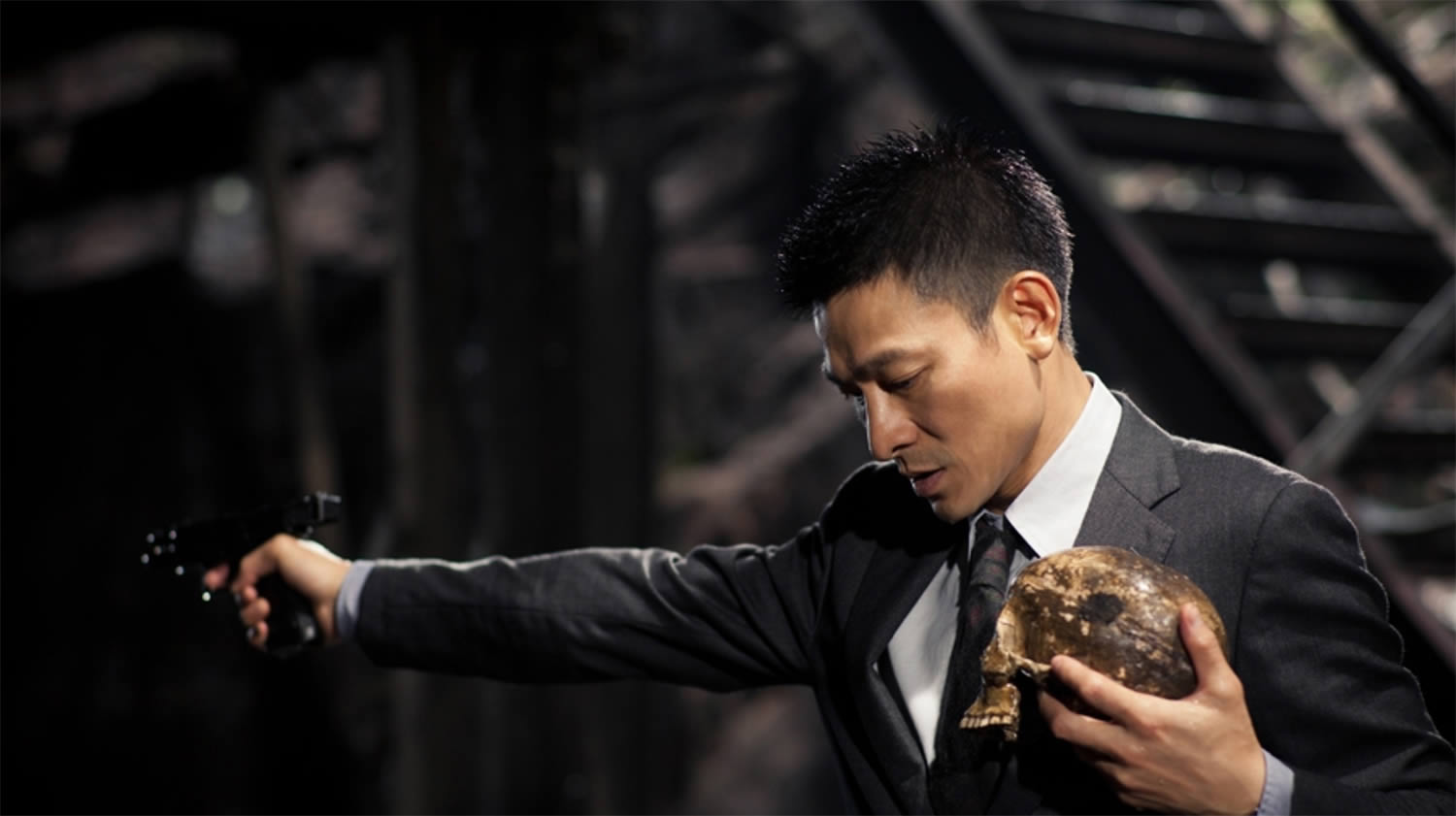 Johnnie To's lively action flick contrasted with all the art movies.
Blind Detective
On to Johnnie To's lively but overlong action comedy drama, "Blind Detective," then, a movie with all the right ingredients for a Hollywood remix. A lot of what unfolds on screen doesn't translate, including the OTT acting style, but the film is brimming with energy and the two leads (Andy Lau and Sammi Cheng) have a funky chemistry. Buddy cop pairings usually consist of two fellas: one crazy and the other, by-the-book. In "Blind Detective," we get a female ass-kicker and a detective whose skills of deduction would give Sherlock Holmes a run for his money. It's the equivalent of junk food—good enough while it lasts.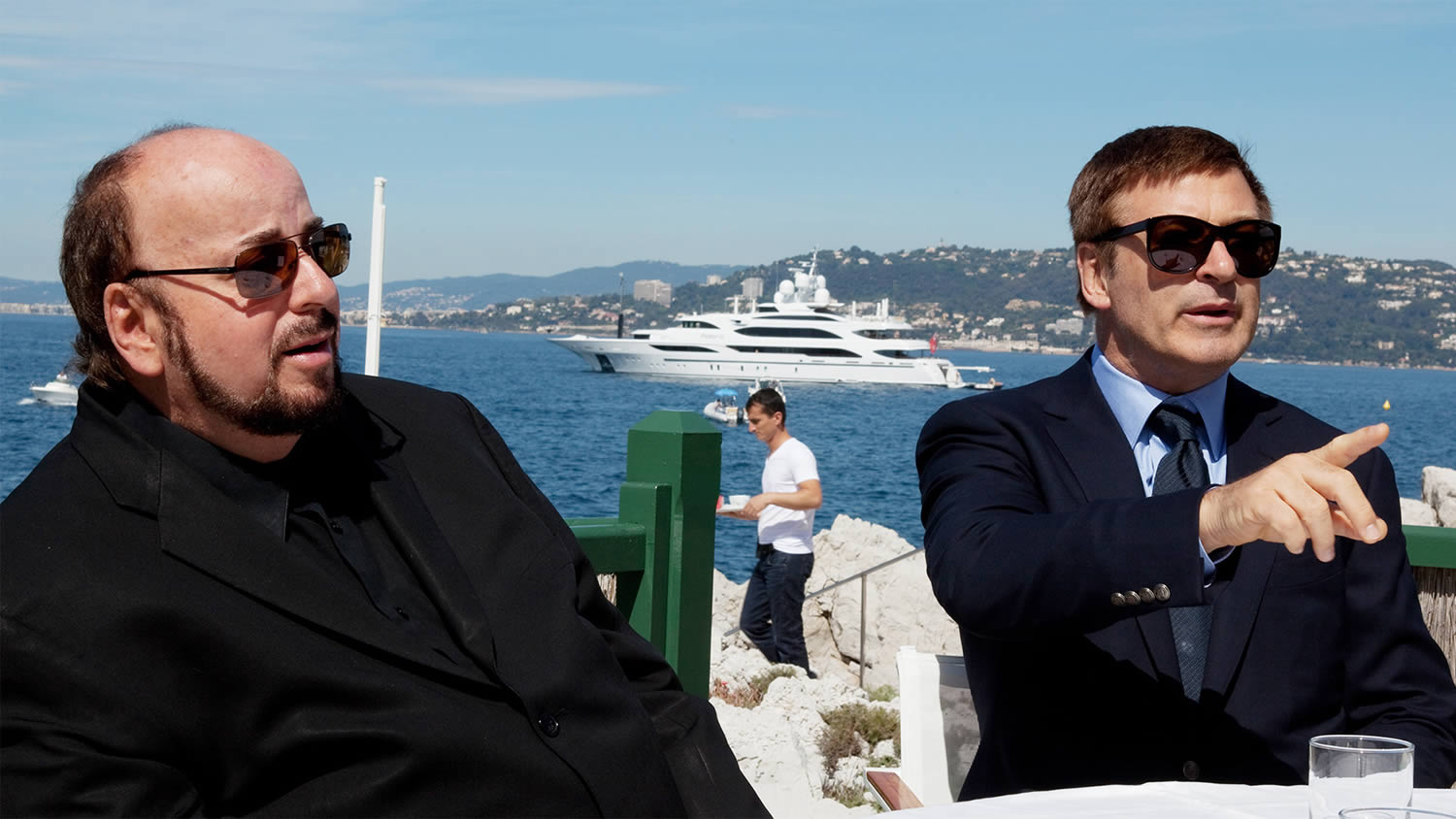 Alec Baldwin and James Toback were in town to promote their documentary on the film business.
Day 6
Seduced and Abandoned
James Toback and Alec Baldwin were in Cannes to present their documentary titled "Seduced and Abandoned." There's a warning in recommending this doc. Despite it being very amusing and packed with insightful commentary on the movie business, it might not be a documentary about filmmaking and its problems at all, but a spoof on the lack of imagination regarding money men/financiers who now run the industry.
Toback, something of a cult figure, and Alec "Jack Donaghy" Baldwin trawl through Cannes markets, dine on yachts, chat in fancy hotels, always cap in hand, looking for twenty million dollars to make an erotic thriller based on "A Last Tango in Paris." Their re-worked flick would be the tale of a man and a woman, one a government agent and the other a lefty journalist, coming together in battle scarred Iraq, to make love not war. It sounds utterly preposterous doesn't it? Toback and Baldwin were great fun during their introduction, but how seriously to take their film project is moot point. If they're serious, then it's a case of being divorced from reality. Nobody in their right mind would stump up the dough to fund such a cheesy-sounding picture. Baldwin even jokes in the doc that they should get into a time machine and go back to 1990, when the actor looked on the verge of hitting a big time that never really arrived. Instead, he worked on "30 Rock" and proved to the world he was something of a comedy genius. It's all in the delivery.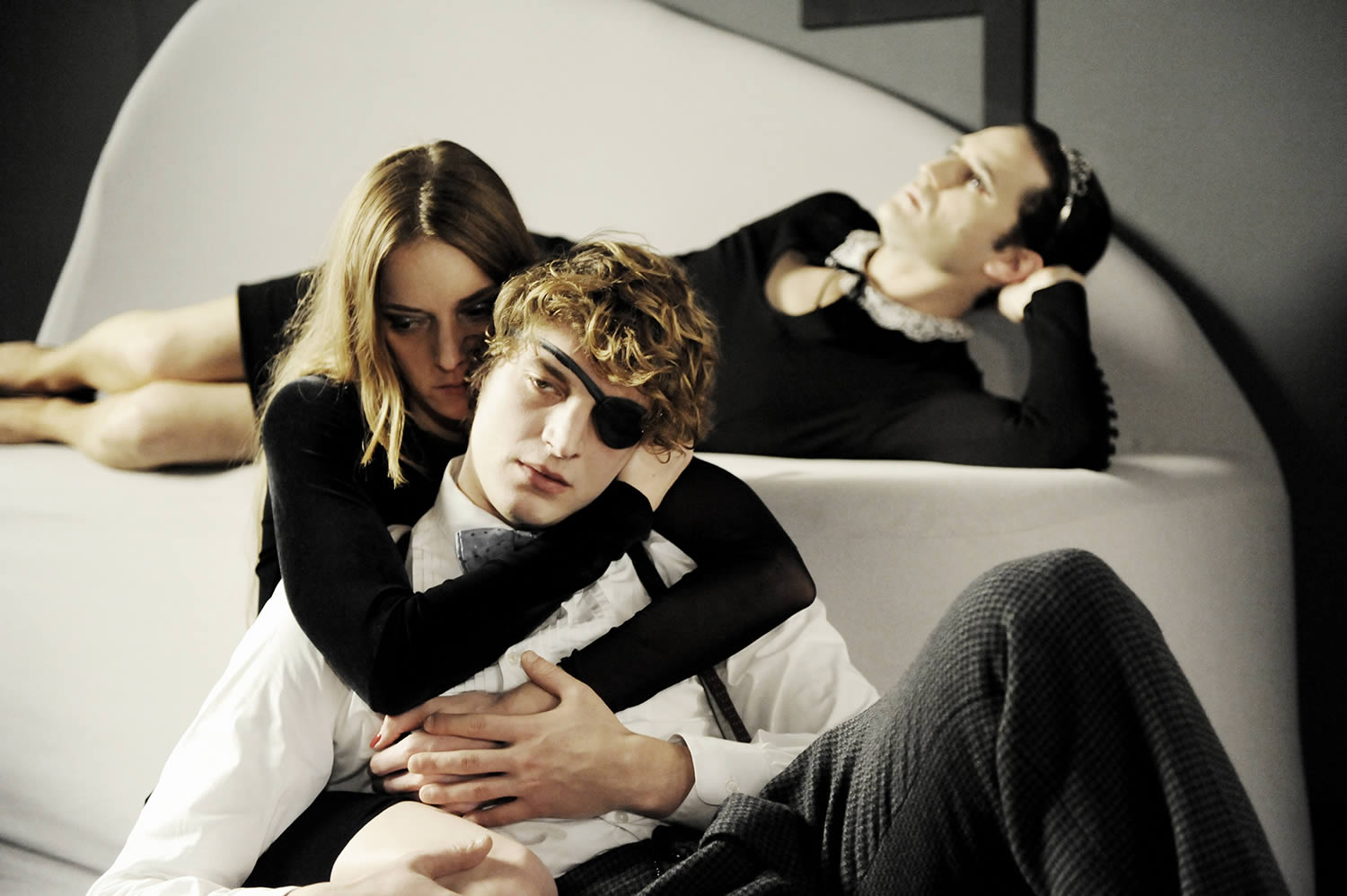 One of the discoveries of the festival, a beautiful and melancholy Gothic romance.
You and the Night
"You and the Night" (Les Rencontres d'apres minuit) is the debut feature by Yann Gonzalez. The score by French electro band M83 is likely to be a draw along with the inclusion of footballing god, Eric Cantona, among the cast. The aesthetic is pure retro kitsch: a time in cinema when Jean Rollin and Jess Franco delivered soft-core titillation, usually featuring lesbian vampires. "You and the Night" is a rather poetic title upon consideration, utilises an old-school Euro horror vibe to weave a multi-stranded narrative focused on melancholy and lost love. A group of strangers meet in a mansion at midnight to take part in an orgy. Each has a tale to tell that explores the pain of existence against sexual gratification and pleasures of the flesh.
1980s French cinema icon, Beatrice Dalle, gets a wonderfully perverse cameo as a police chief dominatrix in a scene that could come straight from a 1970s sex film about a female prison. "You and the Night" is atmospherically photographed by Simon Beaufils in the style of Italian Gothic horror. Cult enthusiasts will find plenty to enjoy and savour.
The Coen brothers debuted one of the greatest films of their career to date.
Inside Llewyn Davis
It took three attempts to see "Inside Llewyn Davis," the new hotly-tipped for the Palme d'Or feature by Joel and Ethan Coen. Oscar Issac's performance as the titular character is nothing short of sublime. Here is a fuck up whose self-destructive urges and unwillingness to sell out will not lead to appreciation and influence way on down the road, but obscurity and destitution. This is one of the Coens' most mature works, and is at times heartbreakingly sad. How many roads must a man walk down, before you can call him a screw-up? The inclusion of Bob Dylan seen from afar but heard loud, is actually a punch in the gut to the audience than a smart inter-textual reference point. Oscar Issac could walk away with the Best Actor award and maybe an Oscar nom next year. The distributors are saving the film's release until January 2014 highlights this notion.
Read More:
Day 1 and 2
Day 3 and 4
Day 5 and 6
Day 7, 8 and 9
Images © of respective movie studios