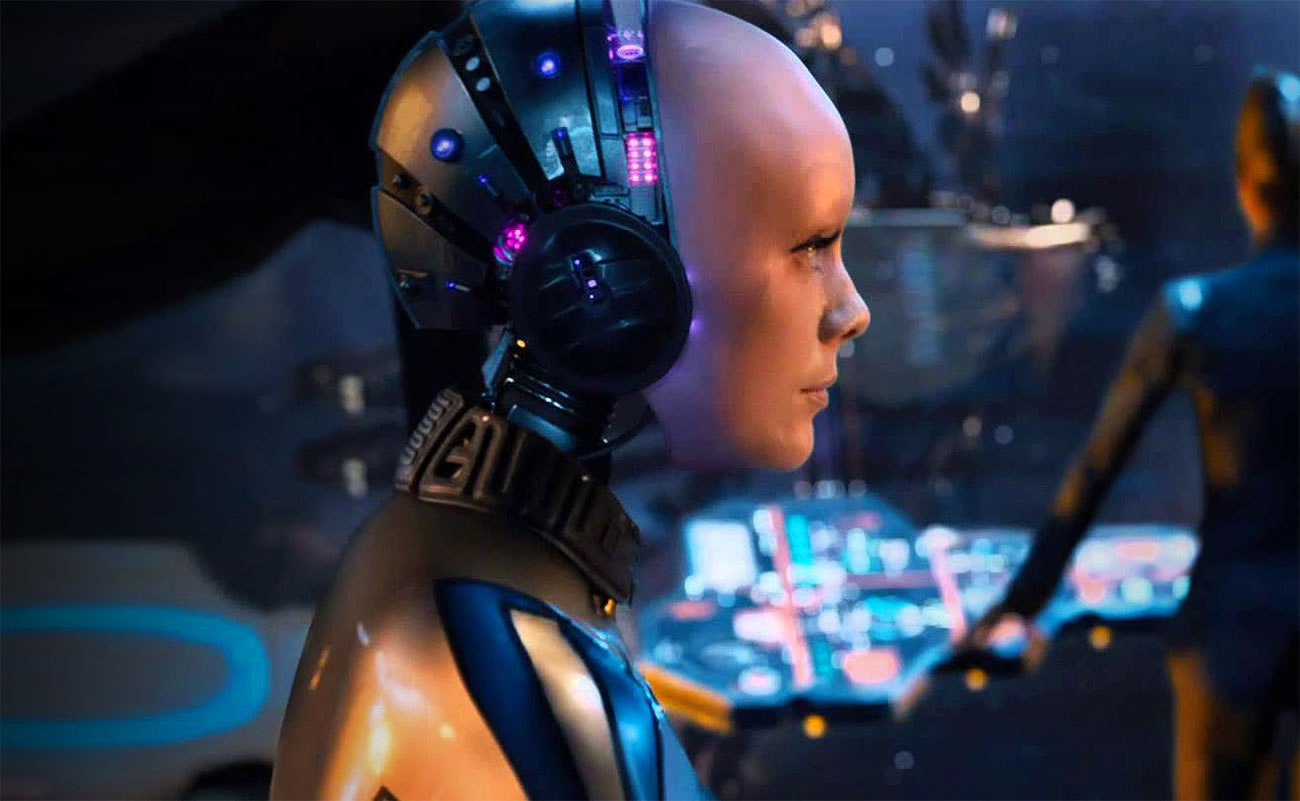 The beginning of the year marks a fresh page of excitement for film fans. We hold "great expectations." The big question on everybody's lips is this: "Will 2014 be as good as 2013?"
There was something about the previous year—and many of the films released—that had audience and critics agreeing that it was a very special time indeed for cinema. So, no pressure 2014, but will you rock? Here's a selection of ten awesome-looking movies (including summer blockbusters—which we all love, just admit it) released in the coming months that will hopefully deliver magical cinematic thrills.
Top: The Wachowskis return once more to sci-fi for their latest action-adventure.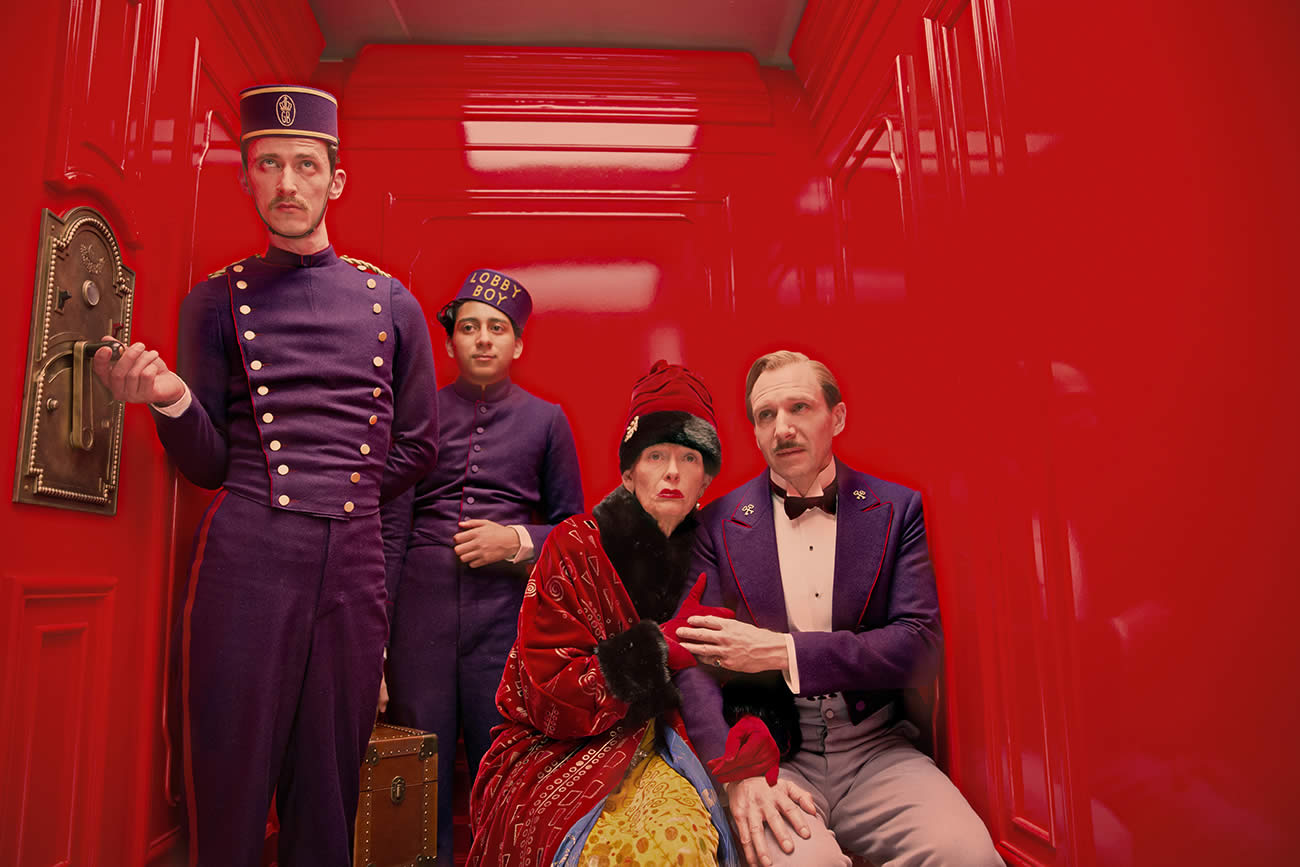 Ralph Fiennes stars as a lothario hotel concierge in deep trouble with the ladies in Wes Anderson's latest comedy-drama.
The Grand Budapest Hotel
Wes Anderson can do no wrong in the eyes of his many, many admirers. His latest, "The Grand Budapest Hotel," premiered at the 63rd Berlin International Film Festival to rapturous praise and 5-star reviews. Ralph Fiennes, in a rare comedic role, is joined by a typically starry cast including Edward Norton and Bill Murray. As with all Anderson flicks, it looks good enough to eat.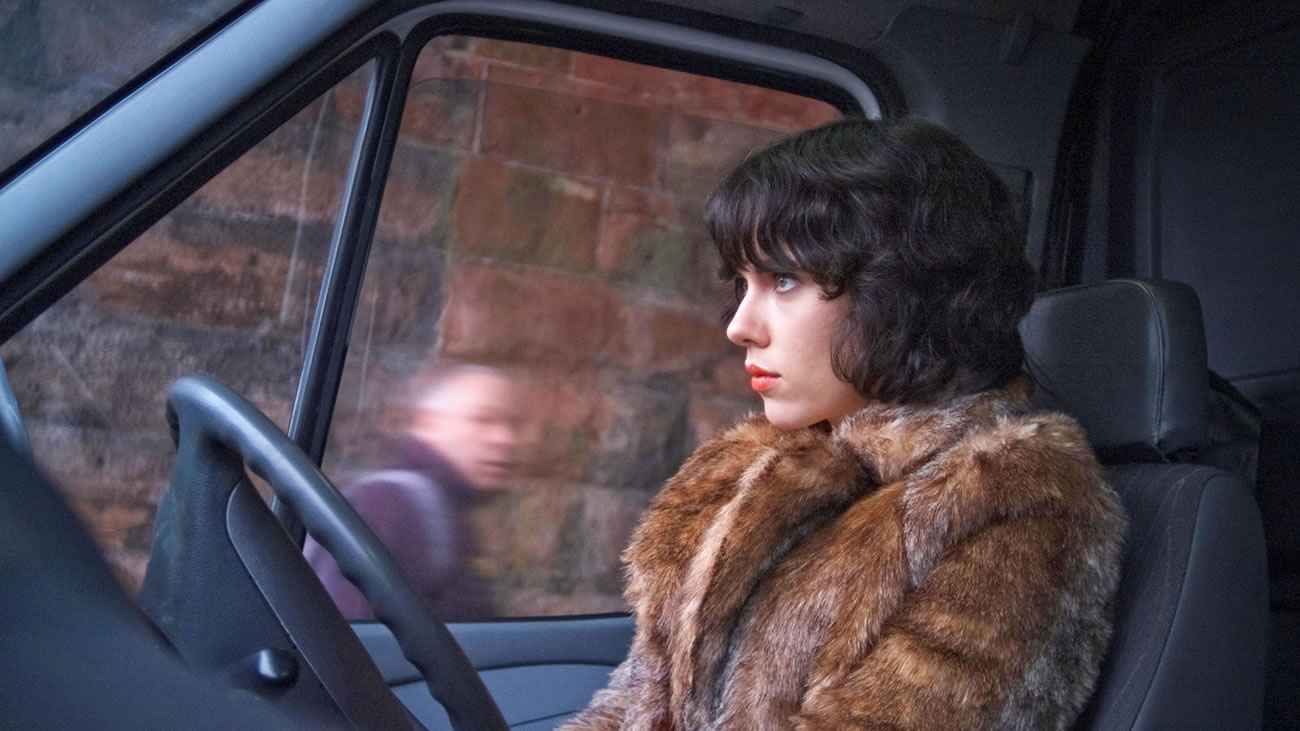 Scarlett Johansson's alien trawls the streets of Glasgow for something to eat (men).
Under the Skin
Scarlett Johansson appearing in her birthday suit should get mucho press attention, but Jonathan Glazer's sci-fi parable (Johansson plays an alien that eats men) is not particularly a mainstream affair. Glazer doesn't make movies very often (he's delivered 3 in 14 years). But when he does, they demand your attention.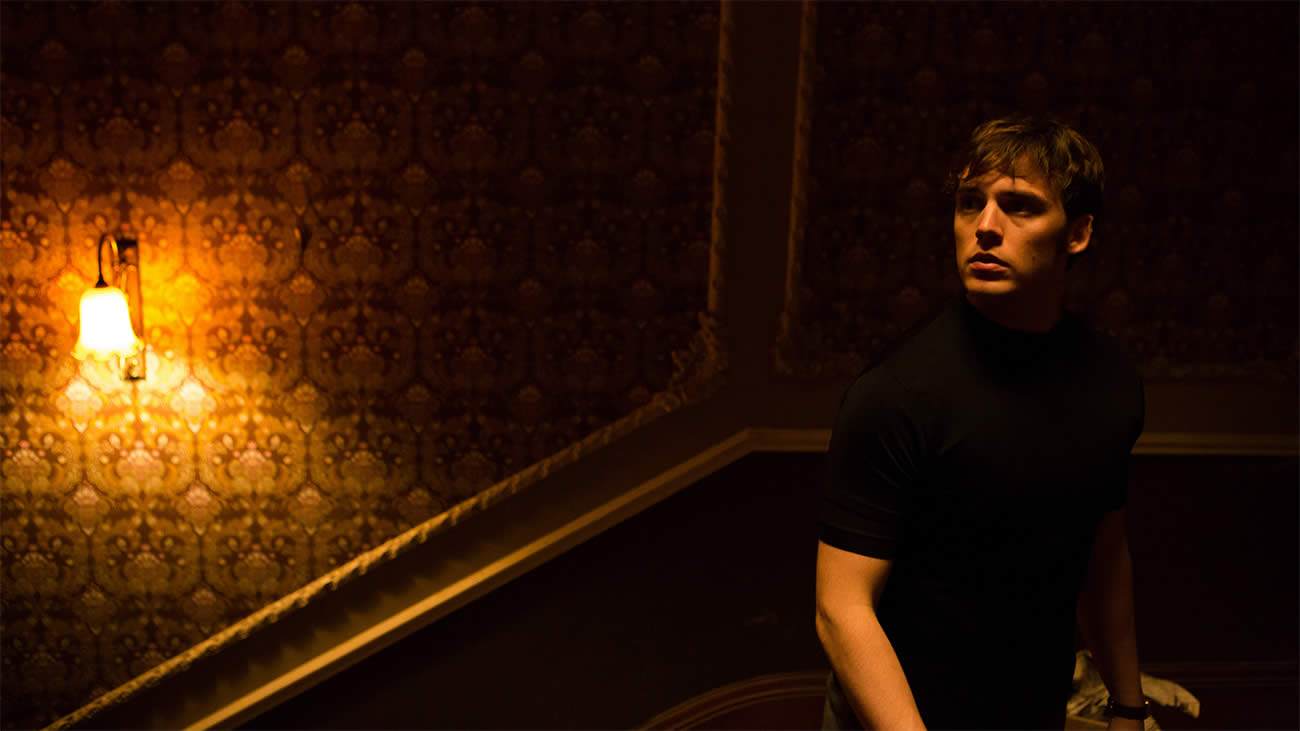 Hammer's new horror film is based on supposedly real events.
The Quiet Ones
"The Quiet Ones," a new chiller from the legendary–and revived–British production company, Hammer, is a story based on true events of a maverick Oxford professor who aims to create a poltergeist with the help of his favourite students. "Mad Men's" Jared Harris stars as the intense brainiac whose experiment with paranormal forces kicks off terrifying events.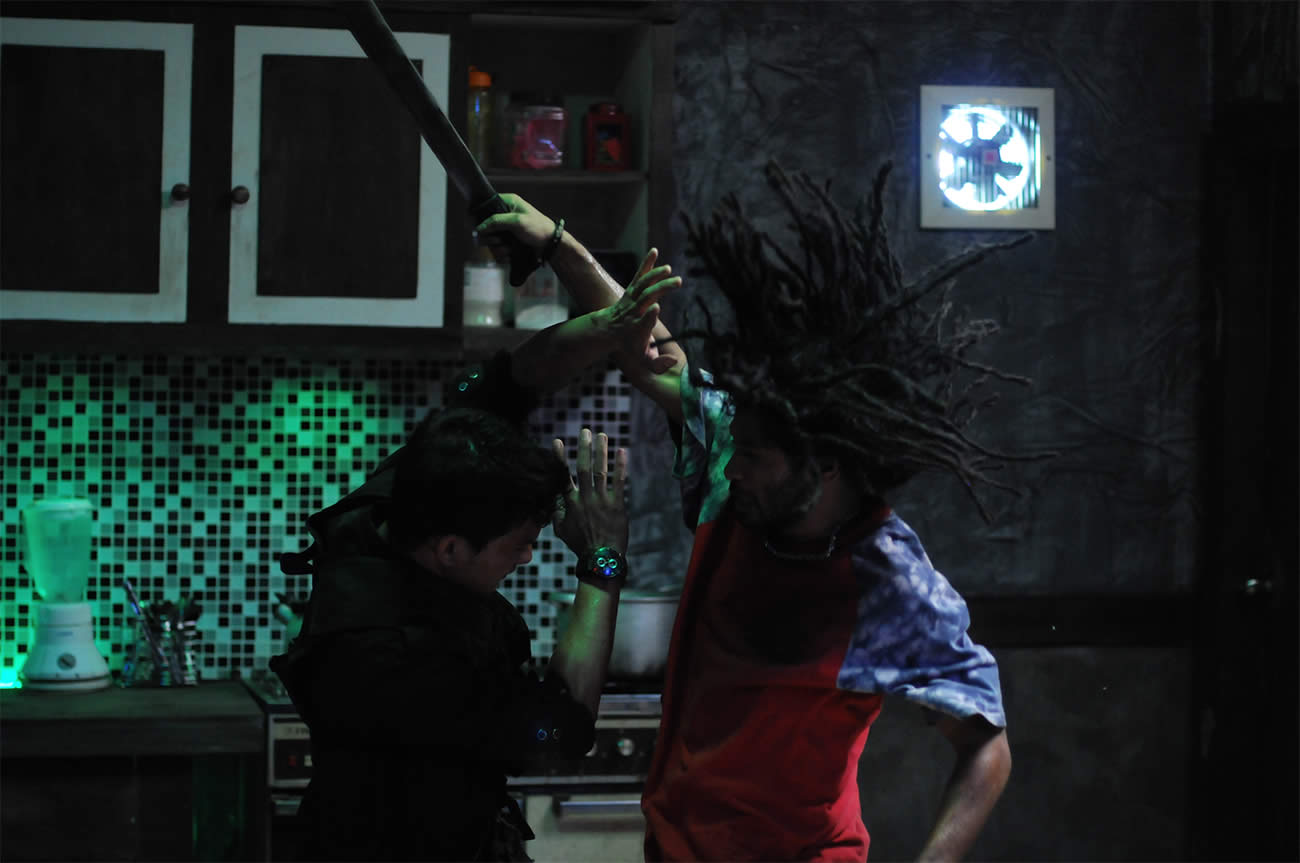 Gareth Evans action sequel had the critics frothing at the mouth at Sundance.
The Raid 2: Berendal
Gareth Evans' Indonesia-set actioner, "The Raid" (2011), wowed a lot of peeps. Critics acted as if Evans had gone and reinvented the wheel and leading man, Iko Uwais, was declared a new action hero. "The Raid 2: Berendal" premiered at Sundance Film Festival back in January and, judging from my Twitter feed post-screening, made grown nerds cry with tears of joy.
Hopefully this new retooling will make everybody forget the 1990s movie.
Godzilla
Who remembers Roland Emmerich's 1990s dud, "Godzilla"? (That's almost a rhetorical question!). However, can "Monsters" director Gareth Edwards deliver the goodzillas this time around? He's attracted a fine bunch of actors including–would you believe it–French legend, Juliette Binoche! Also getting their Creature Feature on is: Elizabeth Olsen, Sally Hawkins and Bryan "Breaking Bad" Cranston.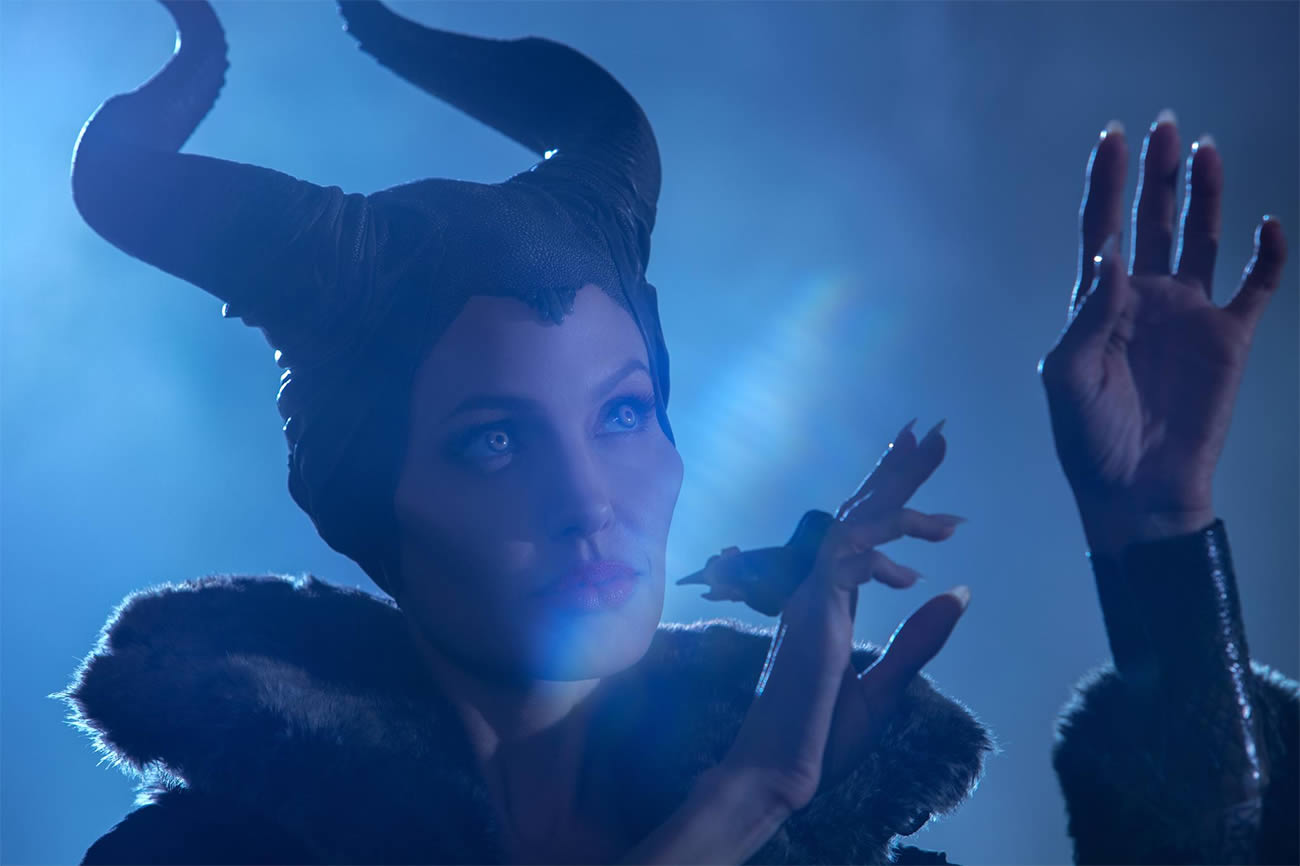 Disney's summer blockbuster sees Angelina Jolie as a strikingly photographed wicked queen.
Malificent
There appears to be a current trend for "alternate fairy tales," films which look at classic children's stories from different, often hipper, perspectives. Disney's summer blockbuster is "Sleeping Beauty" told from the point-of-view of "Malificent." Angeline Jolie stars as the titular character. Early images released of Jolie in her wicked queen outfit shook the world! (Well, she looked amazing.)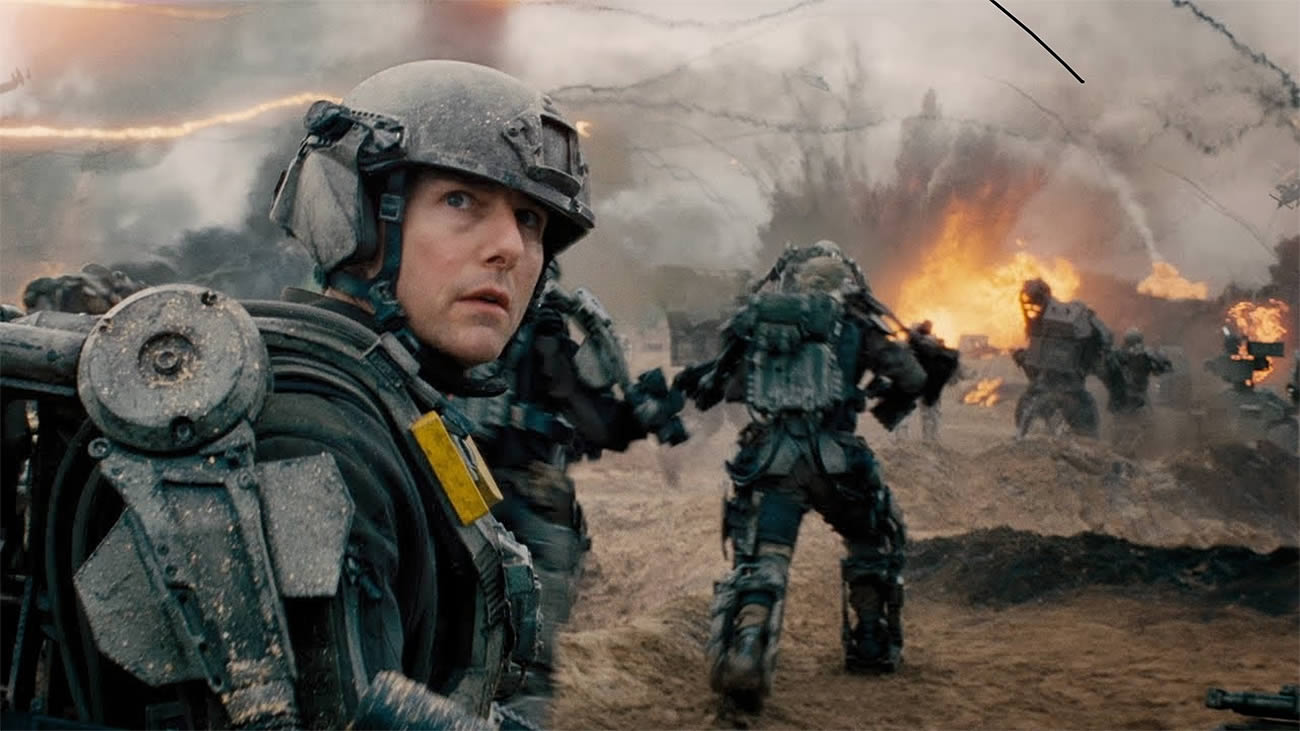 "All You Need Is Kill" as Tom Cruise battles alien invaders.
Edge of Tomorrow
Based on a Japanese novel with an infinitely cooler title ("All You Need Is Kill"), "Edge of Tomorrow" sees Tom Cruise playing a soldier who gets to relive an epic battle to save the planet over and over because he's trapped in a time loop. Gnarly! It looks like "Groundhog Day"… with aliens.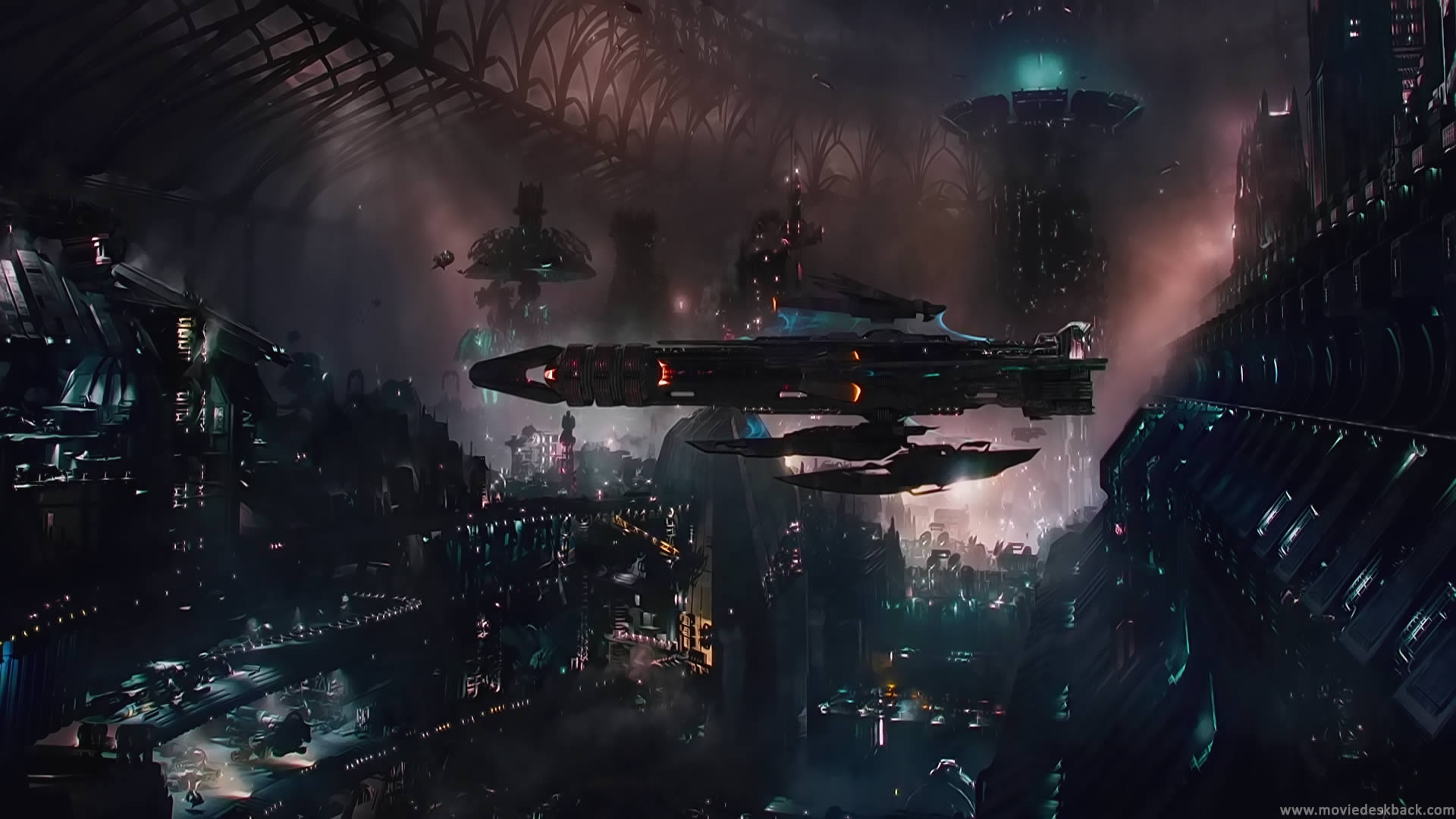 One of the many spectacular scenes in The Wachowskis upcoming movie.
Jupiter Ascending
Summertime means blockbusters! Yay! Let's face it, Hollywood does spectacle like anybody else. After last year's disappointing and highly eccentric adaptation of "Cloud Atlas," The Wachowskis (Andy and Lana) have returned with a star vehicle for Mila Kunis, in which she plays a young girl whose destiny involves destroying the "Queen of the Universe." How very "Star Wars!" Channing Tatum (sporting pixie ears) co-stars.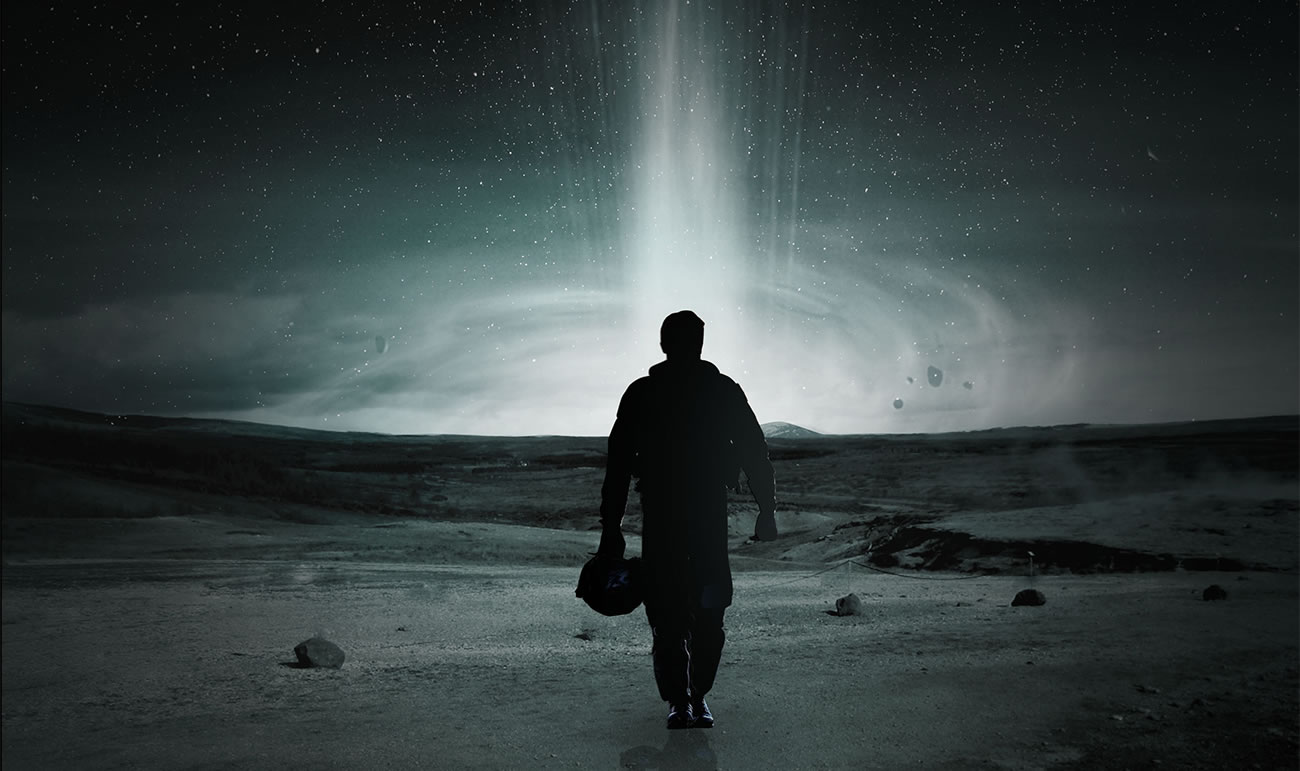 Fans are eagerly awaiting Christopher Nolan's new movie.
Interstellar
We're not quite done with sci-fi yet, folks! Any year that Christopher Nolan is set to release a movie is an event in the calendar. As is quite typical of a Nolan production, there's very little actually known about the plot. We can say this: A group of scientists decide it's a good idea to travel through a black hole. What will they discover…?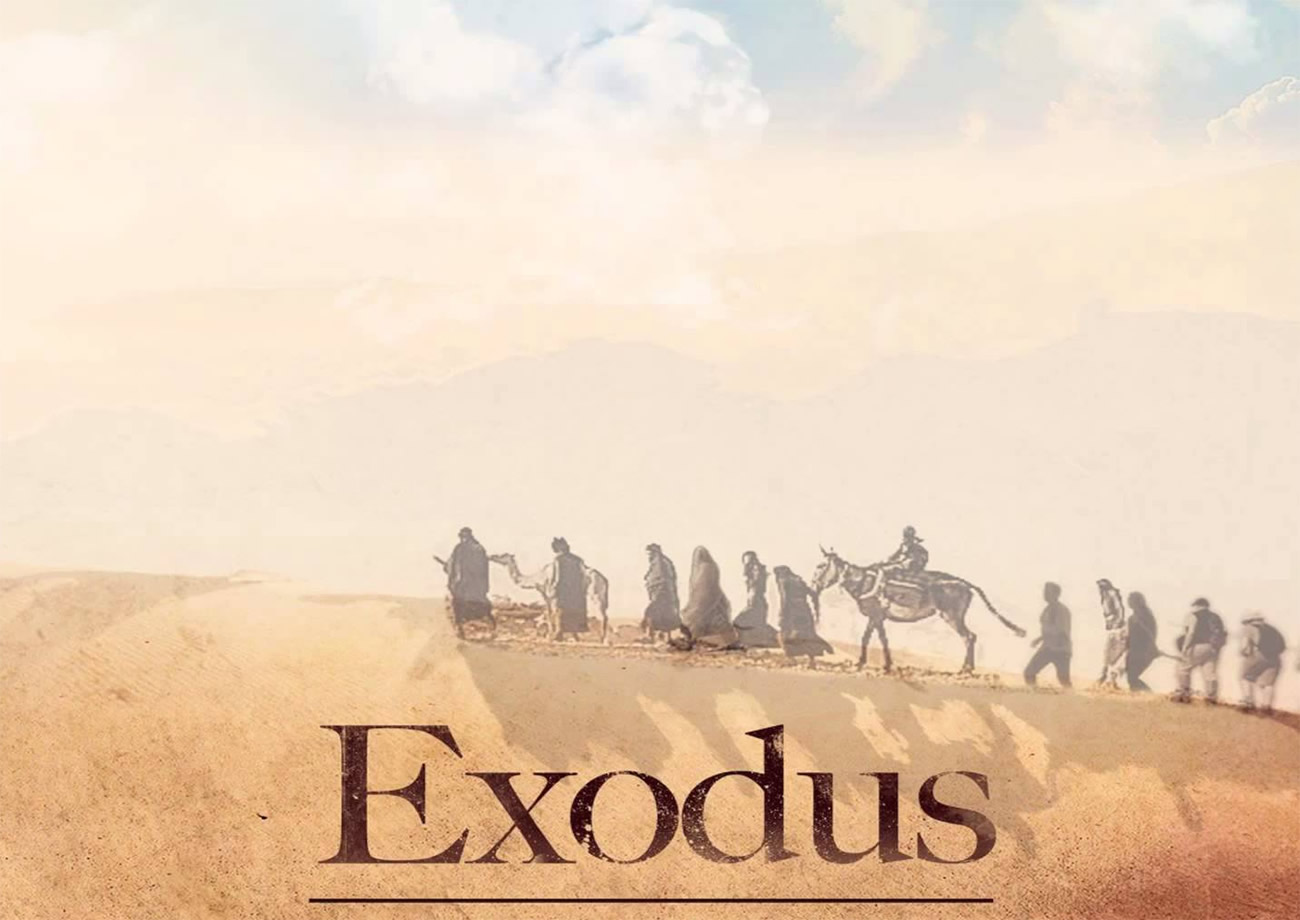 Ridley Scott returns to the historical epic with the story of Moses and the Exodus.
Exodus
Nobody quite does universe-building like Sir Ridley Scott. He's followed up last year's crime thriller, "The Counselor" with "Exodus", a fresh retelling of the Biblical tale of Moses leading the Israelites out of Egypt and to the Promised Land. Could be great, could be balls. Hopefully, Scott will lead fans to that promised "Blade Runner" sequel after this…
Images © respective film studios