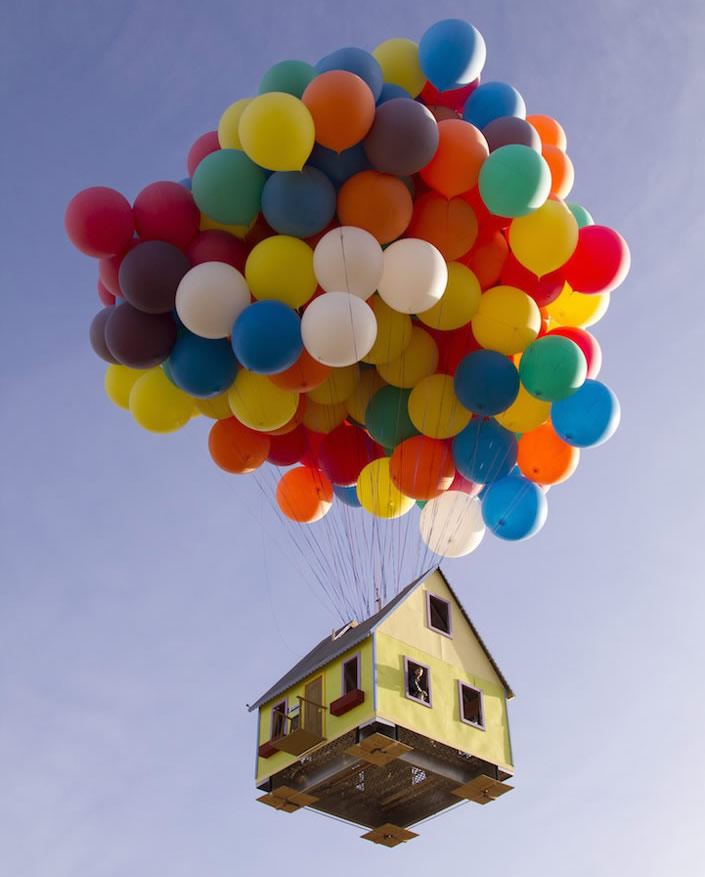 National Geographic Channel has teamed up with engineers, scientists, and balloon pilots to make a life-size replica of Pixar's floating house from movie, "Up" (2009).  The behind-the-scenes of this project have been filmed and will be aired on National Geographic's new series "How Hard Can it Be?, which will debut next fall.
Notes from My Modern Met:
[…] launched a 16′ X 16′ house 18′ tall with 300 8′ colored weather balloons from a private airfield east of Los Angeles, and set a new world record for the largest balloon cluster flight ever attempted. The entire experimental aircraft was more than 10 stories high, reached an altitude of over 10,000 feet, and flew for approximately one hour.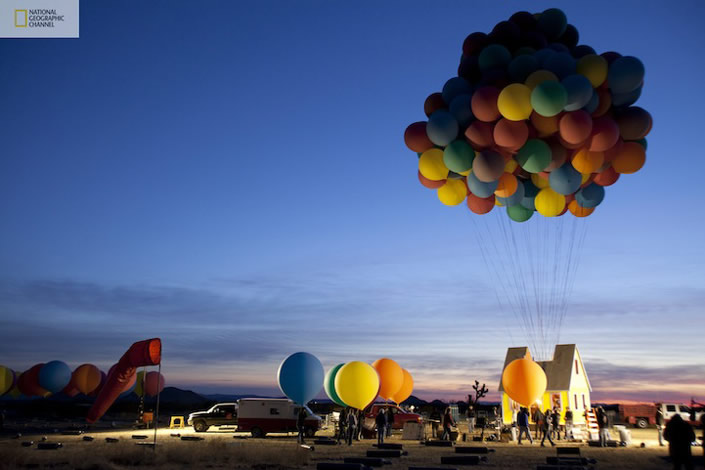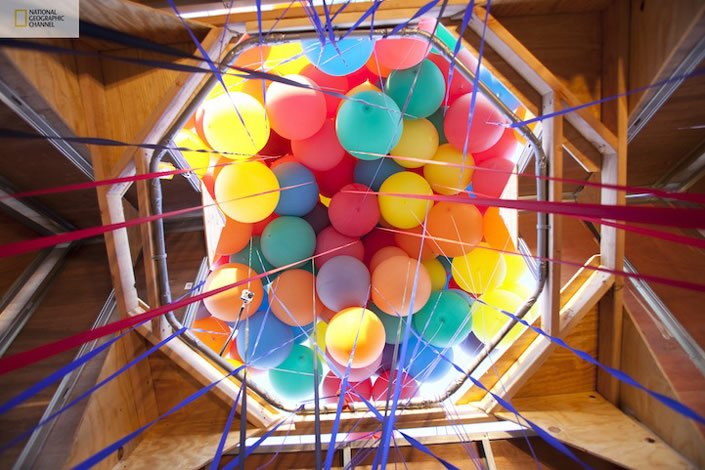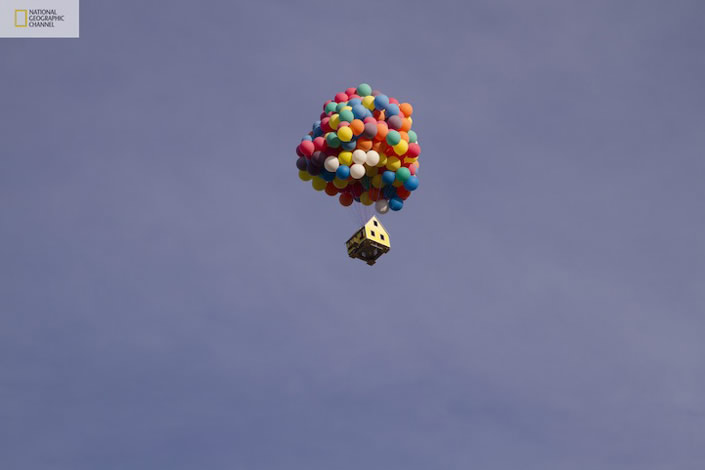 Top: Photos © National Geographic. Below: Image from Pixar's "Up" (2009), © Disney.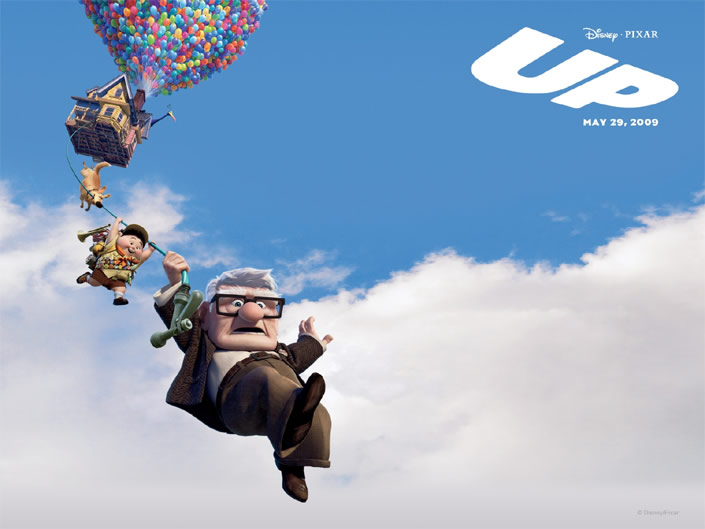 Link via dudecraft and My Modern Met