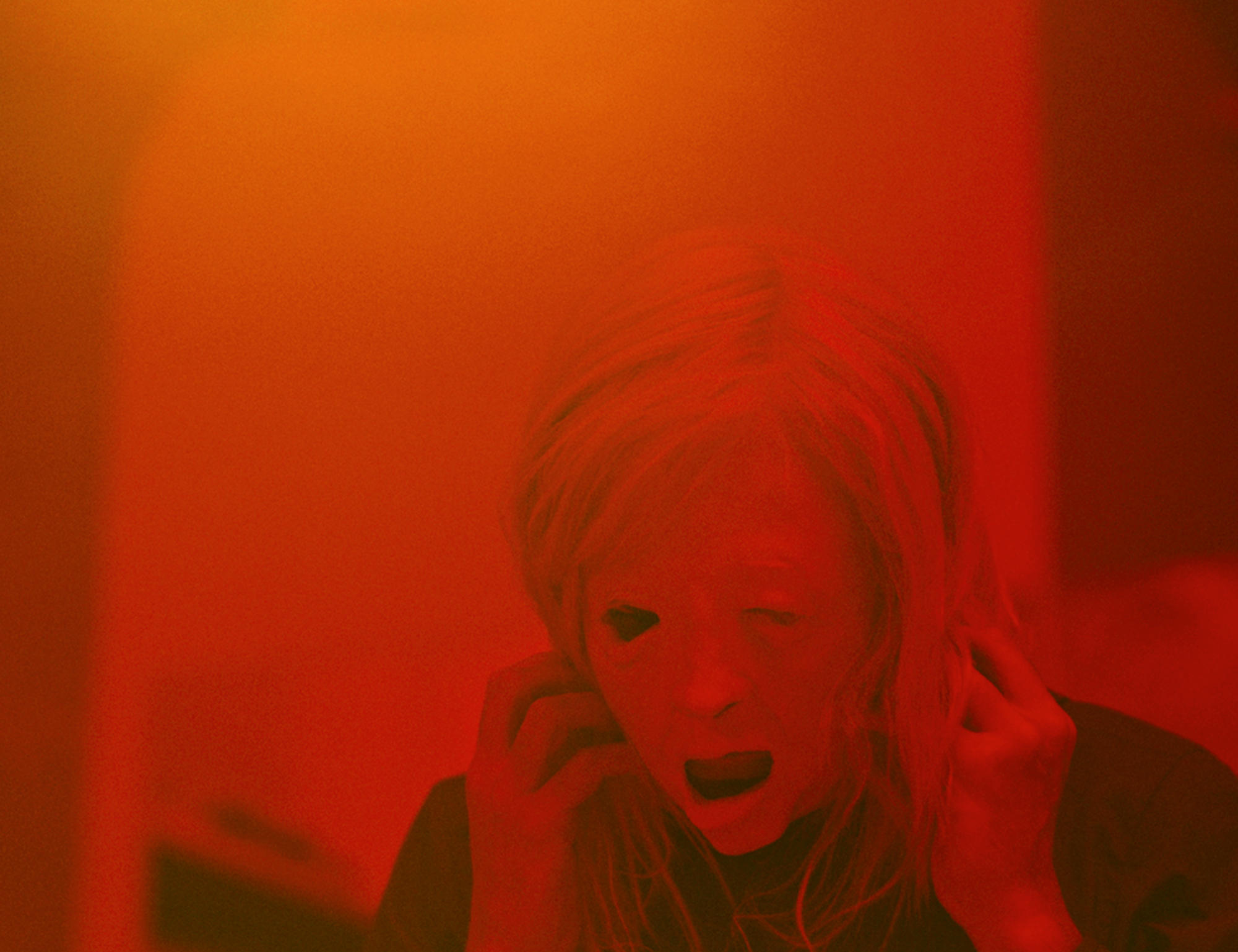 The 64th BFI London Film Festival ran from 7th-18th October, in greatly reduced circumstances.
Given the Covid-19 pandemic has taken up almost the entire year, film festivals worldwide have been forced to rethink things. Some have opted to scale down significantly, while others decided to go online.
LFF 2020 held select screenings at a handful of venues, but mostly it was virtual, including industry talks, with audiences across the UK able to watch films from the comfort of their living room. Nobody will claim this is the future for festivals; the big-screen experience remains unique and the optimum way to see movies, but tough times call for compromises. Still, the programmers did an excellent job, even if we were all forced to watch at home, and the scale of the festival was slimmed down.
Top: A ghoulish image from Brandon Cronenberg's "Possessor."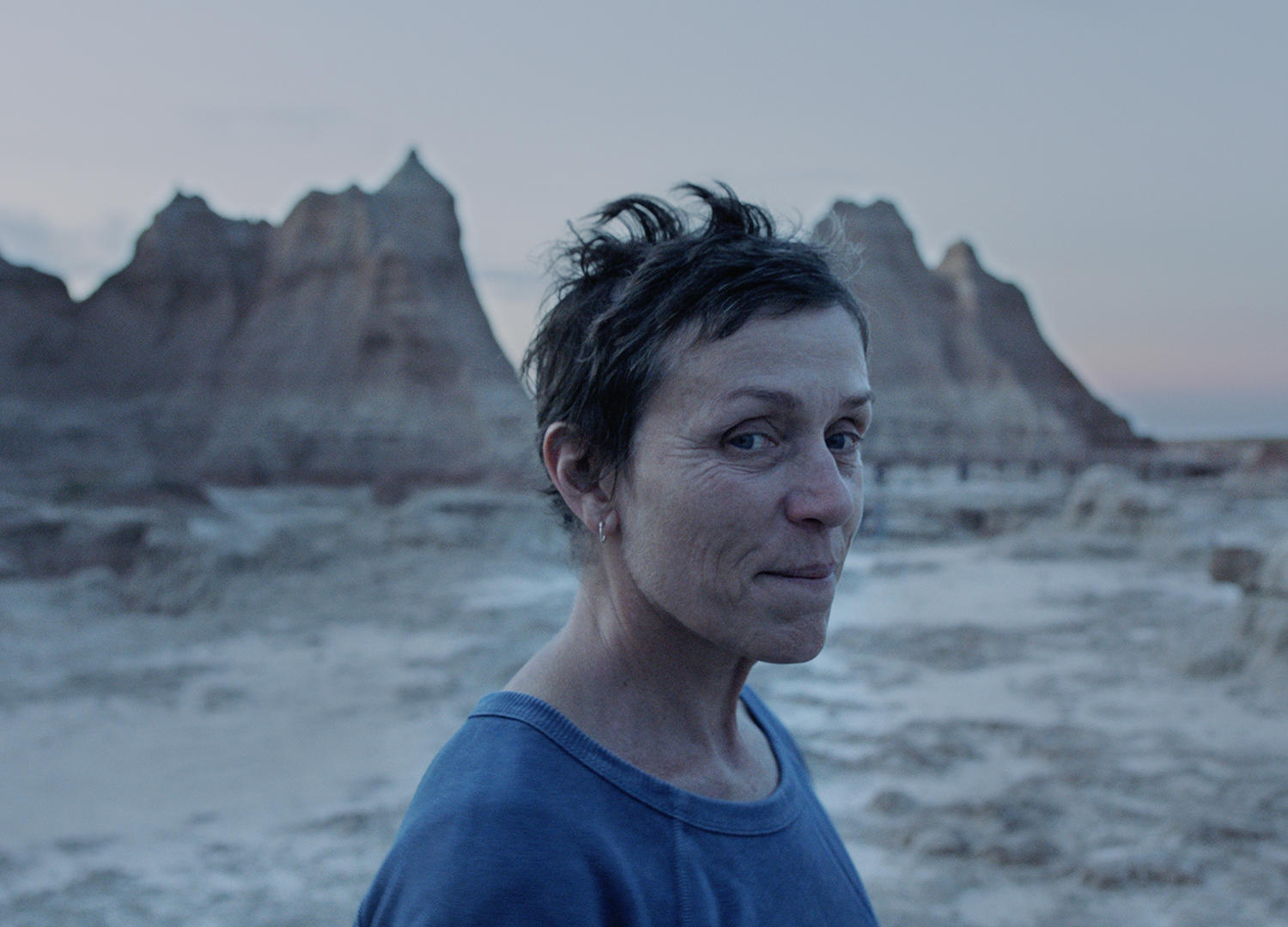 Frances McDormand shines in "Nomadland."
Nomadland
Chloé Zhao's "Nomadland" features an awards-baiting performance from Frances McDormand. In the film, McDormand plays a sixty-something vagabond, drifting from one job to the next, from one motorhome campsite to another. Like a riff on Bob Rafelson's masterpiece "Five Easy Pieces" (1970), Zhao's exquisitely mounted drama is about a restless person living outside her class and experiencing what it's like to exist on the fringes of society, without a safety net, where working-class jobs no longer exist because manufacturing industries have collapsed. Set against gorgeous backdrops of wide-open American spaces and featuring a largely non-professional cast, "Nomadland" is a discomforting but soulful portrait of modern-day America.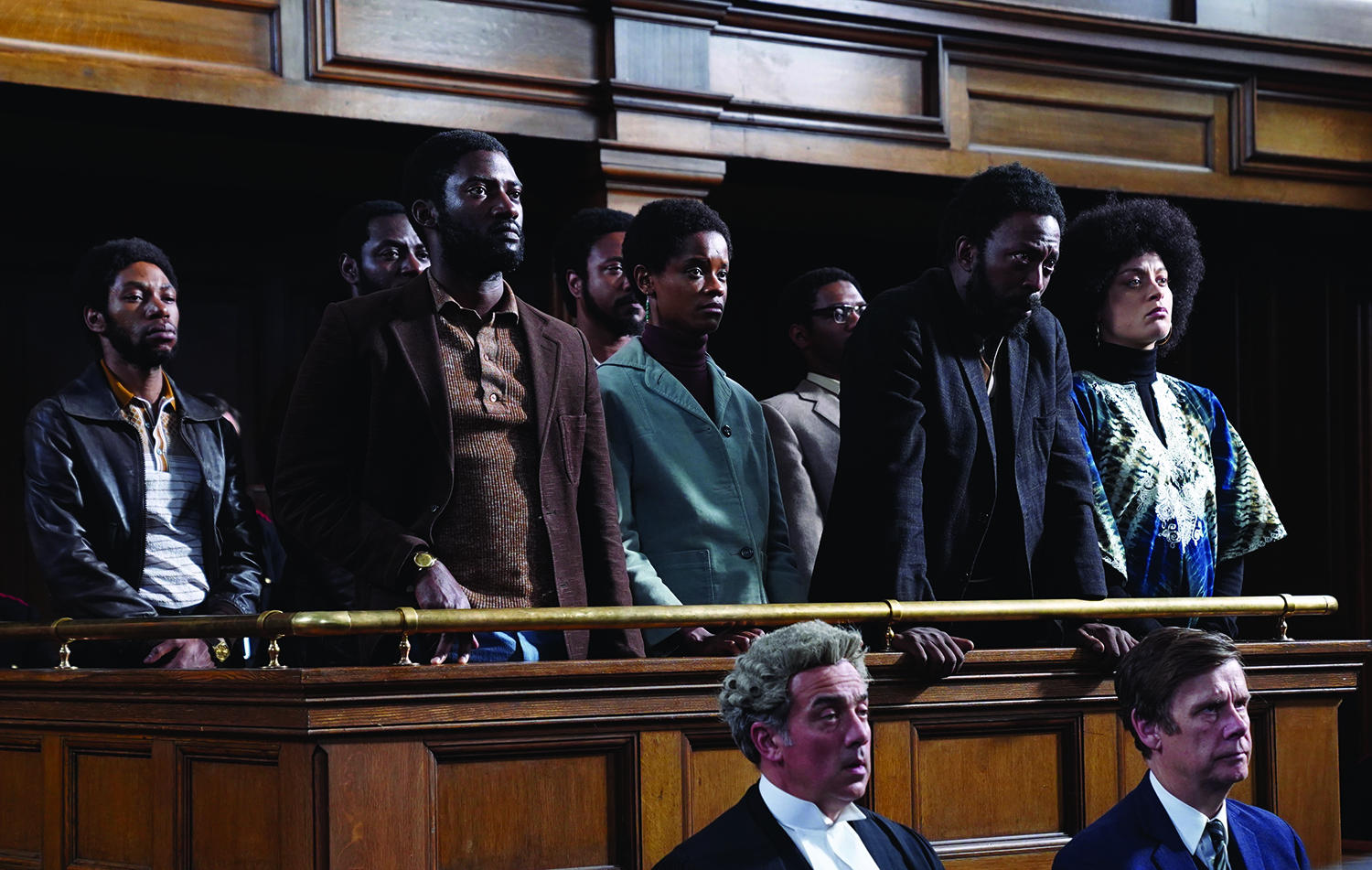 Steve McQueen's new film highlights a case of gross injustice.
Mangrove
British filmmaker Steve McQueen has come home from the US, all fired up and firing on all creative cylinders. "Mangrove" was selected to open the festival, the drama forming part of the director's ambitious "Small Axe" anthology, each entry, five films in total, forming a mosaic of Black experiences of life in Britain. "Mangrove" is the little-known true story of an Afro-Caribbean restaurant and its owner targeted for harassment by London's racist police officers and the stand he—and others in the community—took. This is a righteous, angry, vital political cinema examining the screaming injustices those invited to settle in the UK faced daily. It's potent stuff.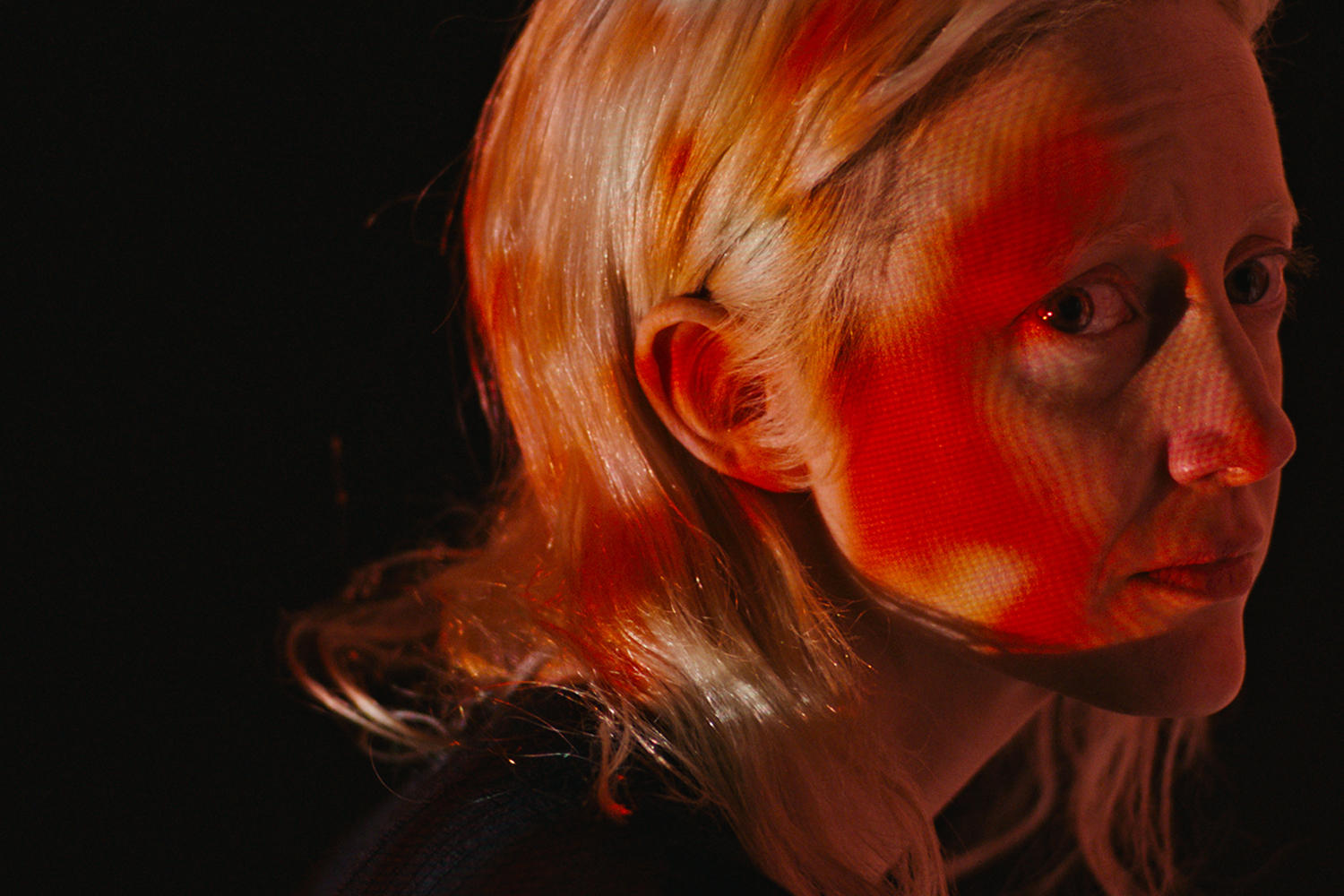 Andrea Riseborough stars in "Possessor."
Possessor
Brandon Cronenberg's second feature bears the influence of his father's iconic "body horror" classics. Though David Cronenberg is a guiding light, his son's directorial eye and style are markedly different—it isn't a case of flat-out imitation. In this insanely gory and compelling techno-thriller, Andrea Riseborough stars as a secret agent working for a shadowy corporation. Through the wonders of technology, she can possess other people, using said persons to carry out assassinations, pinning the blame on them, before being pulled out by her handlers. On her latest mission, things start to go very wrong…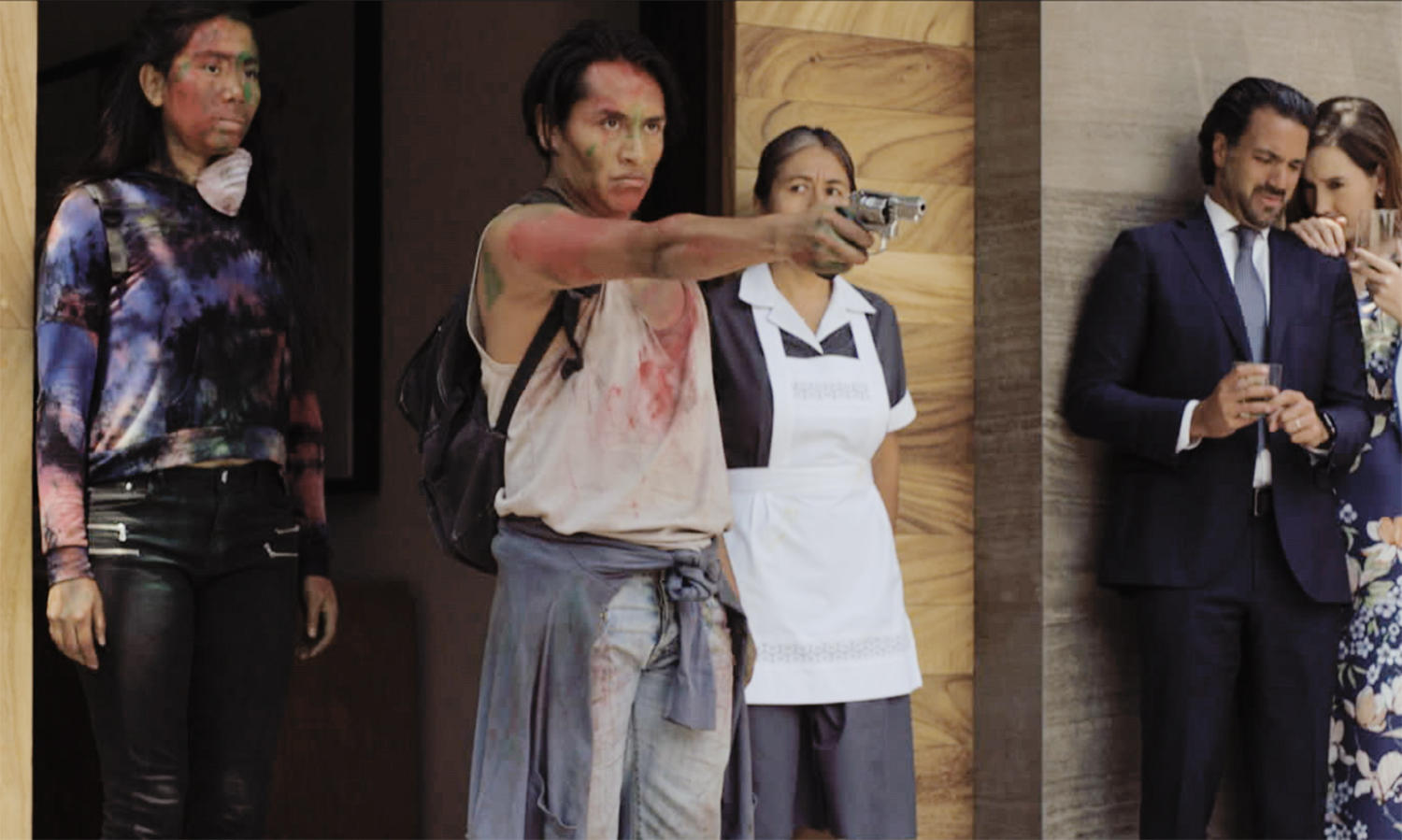 Michel Franco's "New Order" is an intense viewing experience.
New Order
An intensely pessimistic film about a country descending into anarchy might be a bit too much for 2020, where we've got enough on our plate with a global pandemic. Still, Mexico's Michel Franco has staged an immersive and extremely unpleasant saga boldly depicting such a thing. As Mexico City's elites gather for an expensive wedding, things outside the compound are spiralling out of control. Revolution is in the air, or is it just pure chaos manifest, with no aim other than to destroy everything in sight? "New Order" is superior arthouse cinema showing us the ugly truth of humanity's destructive urges.
Paula Beer and Franz Rogowski in "Undine."
Undine
Paula Beer, a rising star of the German screen, won the Silver Bear acting prize at this year's Berlin Film Festival, aka the last festival to run normally before Covid-19 struck. In Christian Petzold's latest, Beer plays a water nymph posing on dry land like an expert in Berlin's architectural heritage. On a break from her day job, she meets Christoph (Franz Rogowski) and falls deeply in love. "Undine" is an eccentric romance featuring two charmingly oddball performances by Beer and Rogowski, another German actor who has made a splash in recent years.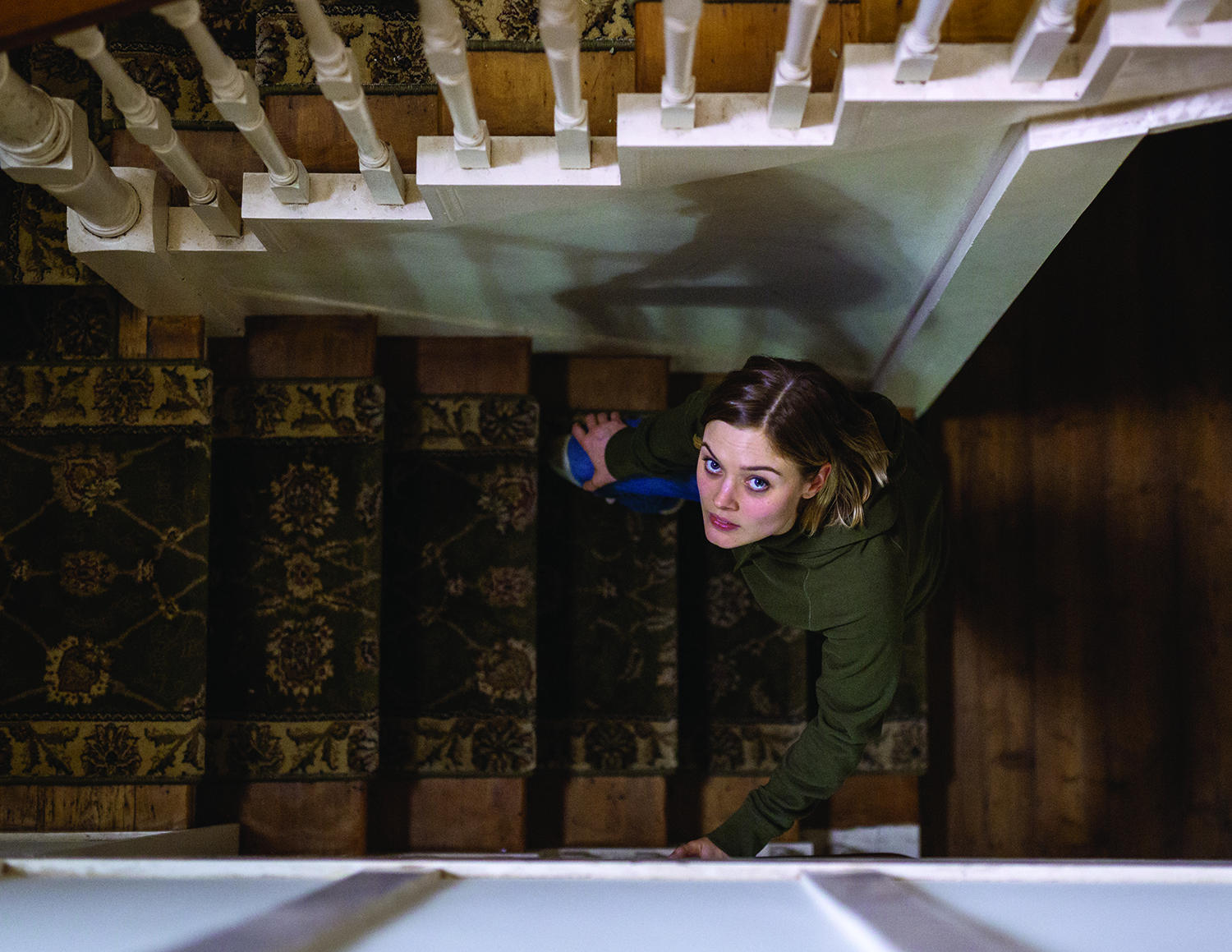 This latest Australian horror film tackles a devastating topic.
Relic
Natalie Erika James' eye-catching directorial debut is an allegorical horror film about losing a loved one to dementia. Cleverly envisioned as a ghost story—specifically a haunted house frightener—James examines, with a great deal of poetry, the terrible range of emotions family members go through when a beloved family member is becoming less and less themselves due to illness. As the film unfolds, it becomes a heart-breaking watch. Emily Mortimer, Bella Heathcote, and Robyn Nevin bring their A-game as a family forced to reckon with a terrible situation.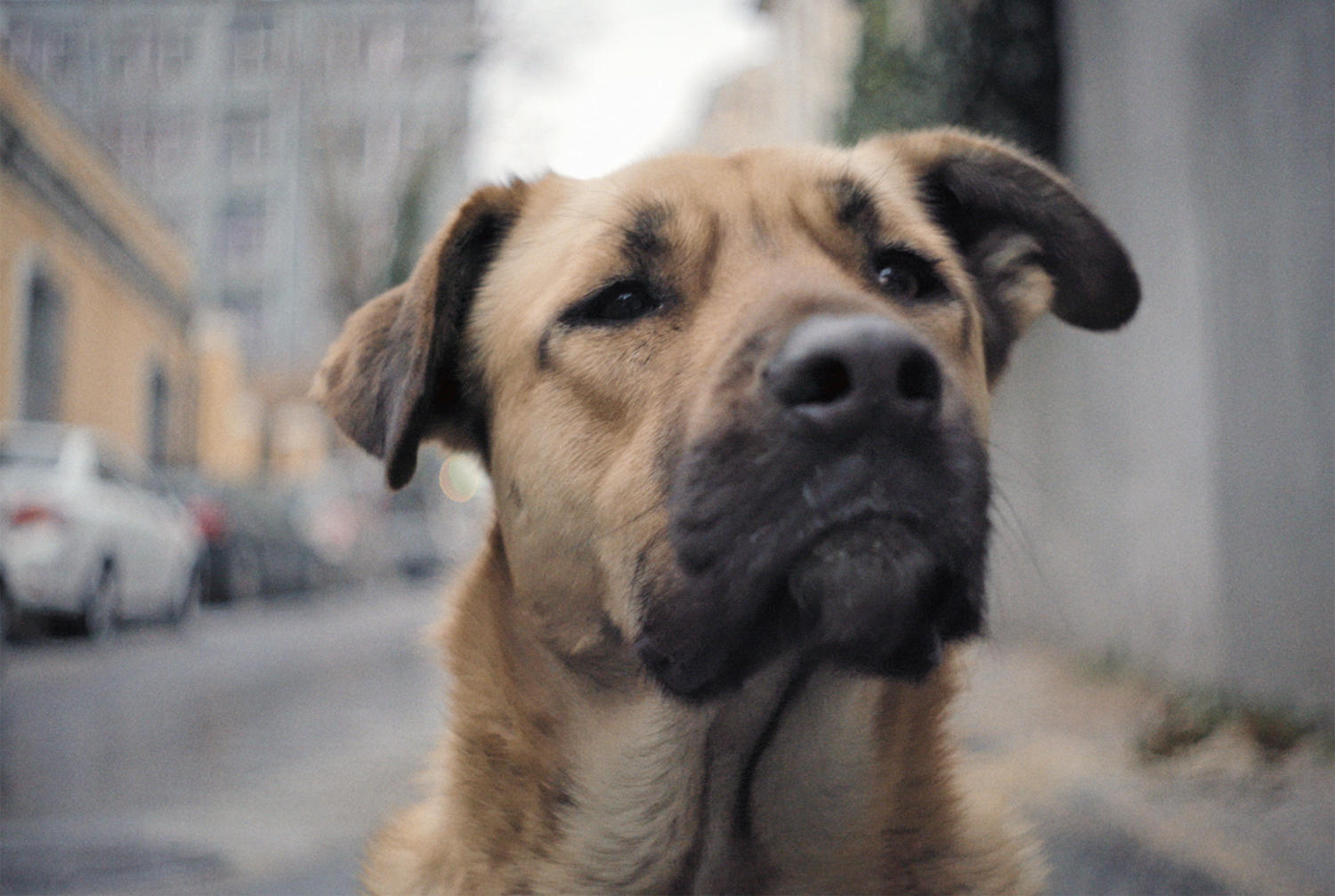 Elizabeth Lo's documentary follows street dogs in Turkey.
Stray
Elizabeth Lo's gentle and compassionate documentary about street dogs in Istanbul is an intimate portrait of outsider lives, both canine and human. Shooting low to the floor, mimicking a dog's eye view of the world and showing the bonds forged between homeless Syrians fleeing the civil war and unwanted hounds, "Stray" achieves a rich sense of nobility and warmth, though never ignoring or glossing over the harsh realities endured by people and animals living rough on the streets. It is a beautiful film.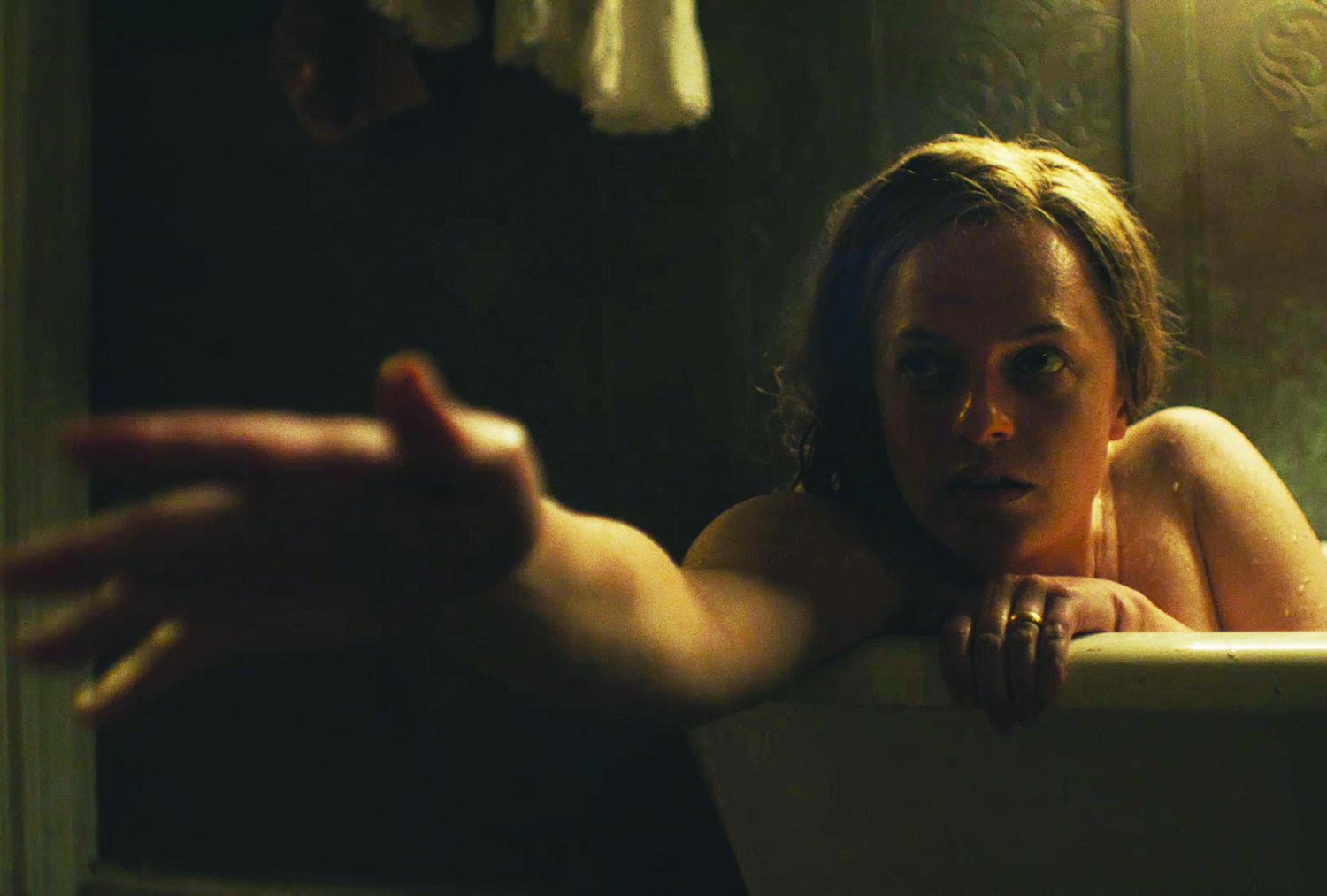 Elisabeth Moss stars as Shirley Jackson in a very unconventional biopic.
Shirley
"The Haunting of Hill House" novelist, Shirley Jackson, is the subject of Josephine Decker's new film. Only this biopic isn't a biopic at all. It's based on a novel and is an entirely imaginary tale featuring the iconic writer and her academic husband hosting a young couple throughout the summer. Elisabeth Moss continues to show audiences why she's now considered one of the best American actors working today, and she's ably backed by Michael Stulhbarg playing Jackson's lecherous, mean-spirited husband. A unique and fascinating take on the psychodrama, which pays tribute to Jackson's work without being conventional.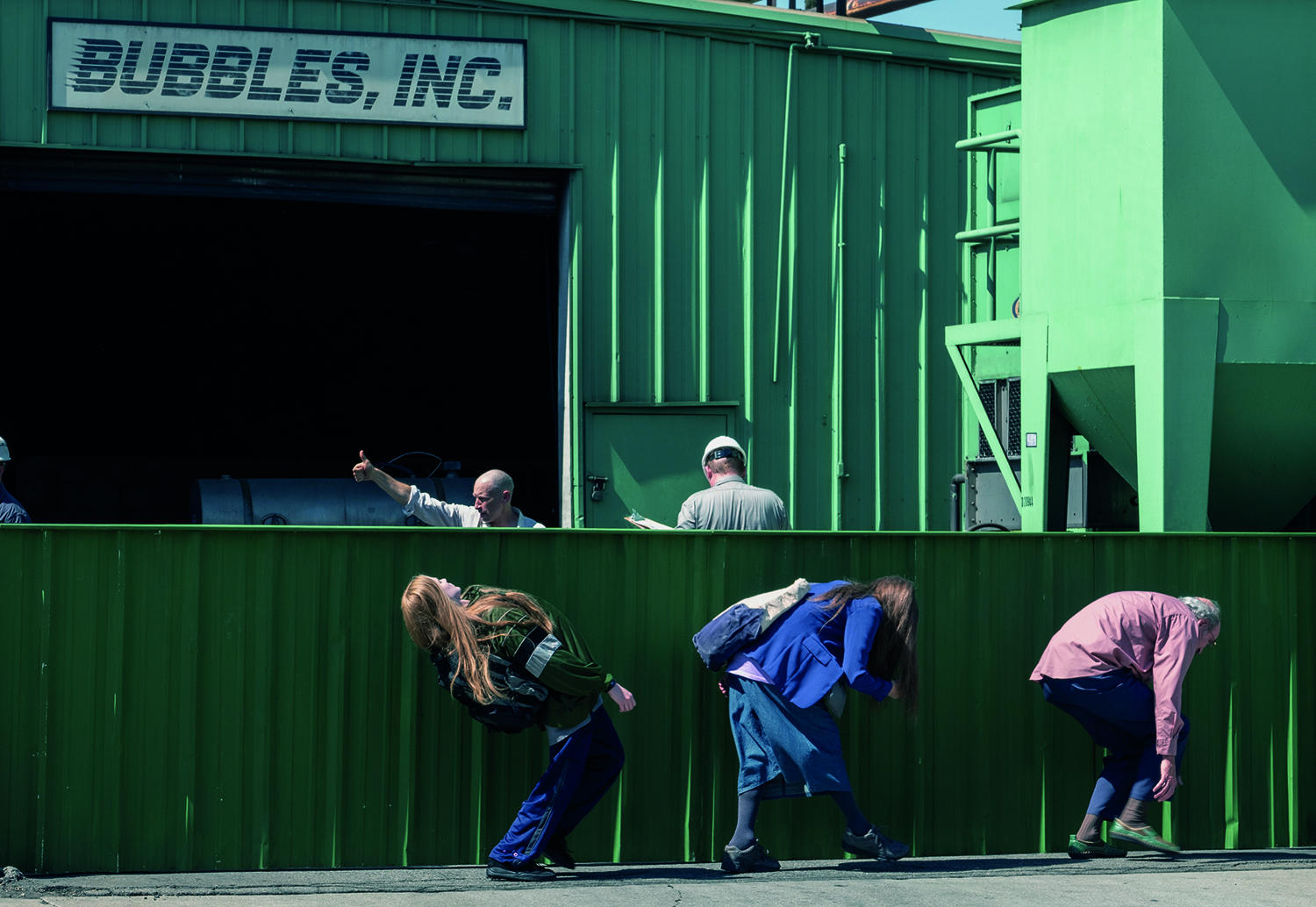 A family of crooks in Miranda July's "Kajillionaire."
Kajillionaire
Miranda July's work is most certainly an acquired taste. Fans will adore "Kajillionaire," and those who can't stand her brand of quirk won't be convinced she's changed much. In her third film, July examines the weird relationship dynamics between a family of con artists living in Los Angeles. Old Dolio (Rachel Evan Wood), her father Robert (Richard Jenkins), and Theresa (Debra Winger) live in a factory seeping soap and earn a crust running various grifts. As ever with July, beneath the quirky comedy lies philosophical grandeur.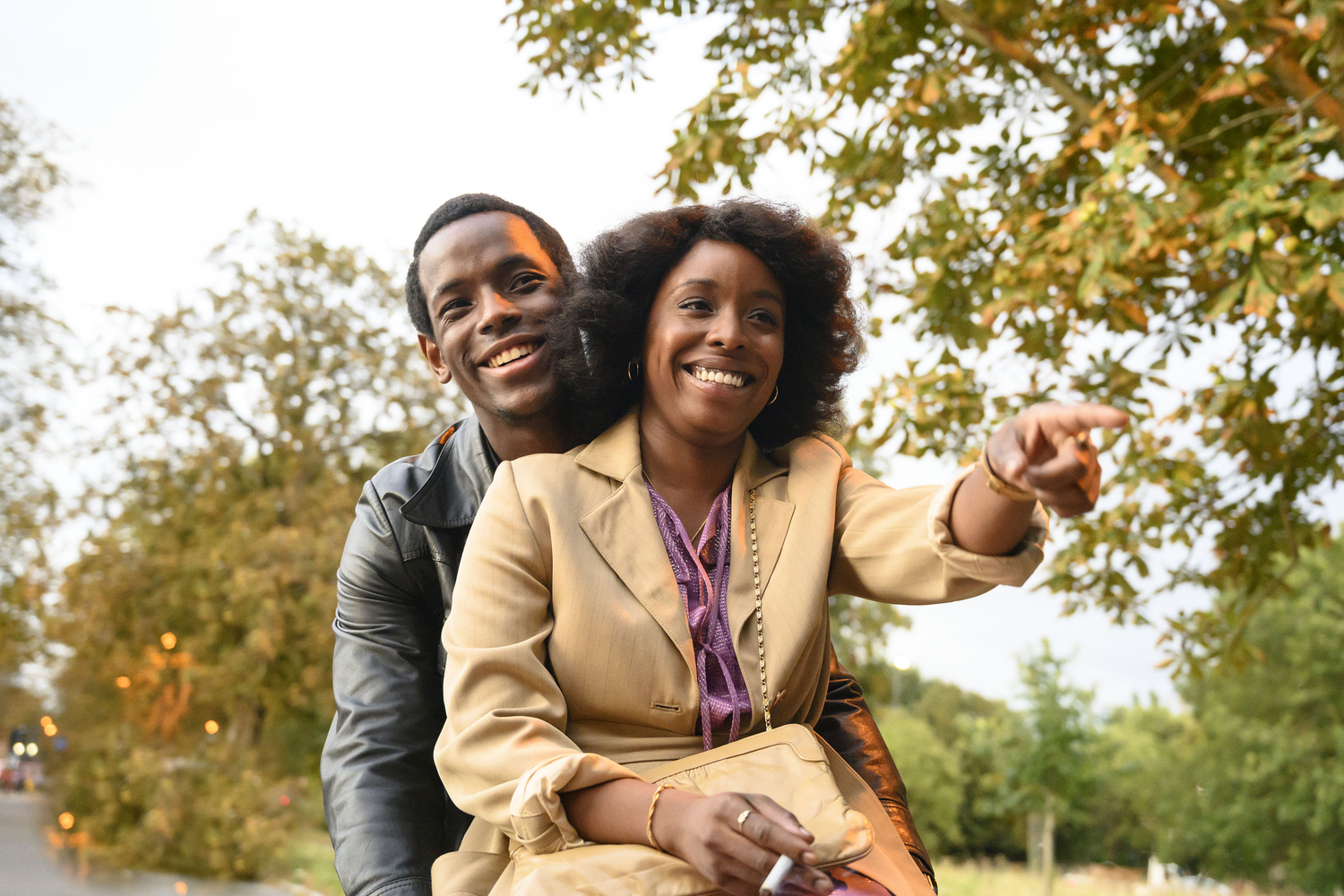 Afterparty romance in "Lovers Rock."
Lovers Rock
The second Steve McQueen film in our list. A rare achievement indeed. In the second work shown at LFF from his "Small Axe" anthology, McQueen takes us on the best night out you'll have had in ages. In a London suburb, a house party takes place. The film follows the event from the initial setup to the tired morning after. Complete with banging tunes and camera work, which makes you feel like you're right there in the room with partygoers, "Lovers Rock" is a triumph from start to finish. Not only is it one of the best films from this year's LFF, but it's also up there with the best of 2020. It's that good.
Photos © and provided by BFI London Film Festival (via Image.net)