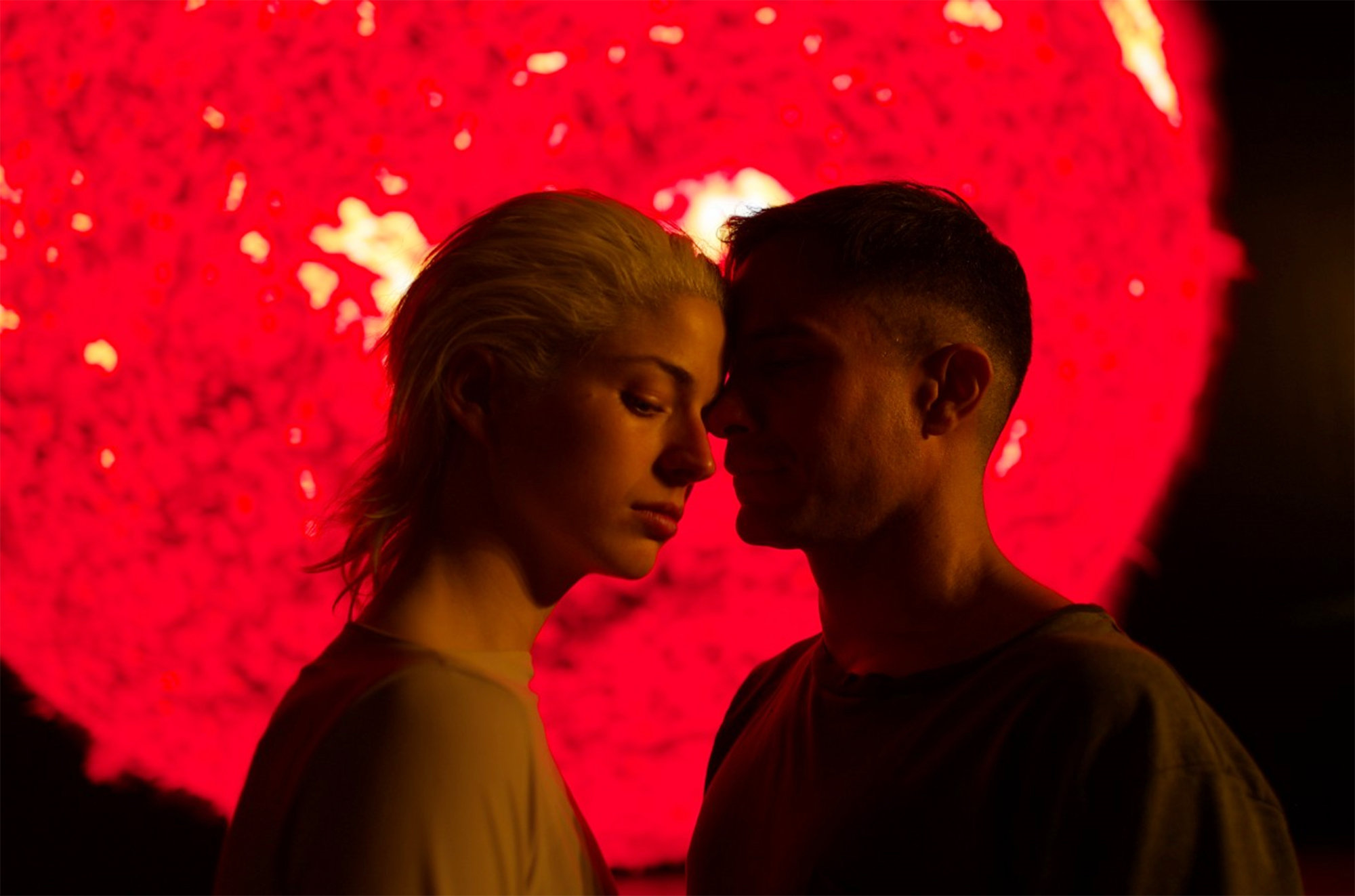 Movie releases have been hugely complicated by the Covid-19 pandemic crisis.
Since March, going to see a movie on the big screen hasn't been an option. Typically, at this point in the year, we'd be right in the middle of Hollywood blockbuster season, but the major studios have indefinitely postponed their tentpole offerings. Things are bad right now and traditional exhibition is in big trouble, but on the bright side VOD services are able to offer new movies and platforms such as Netflix and Amazon have released a whole bunch of films, so we've managed to cobble together a list of films you can check out from the comfort of your living room.
Above: Stars Mariana Di Girolamo and Gael García Bernal, in "Ema."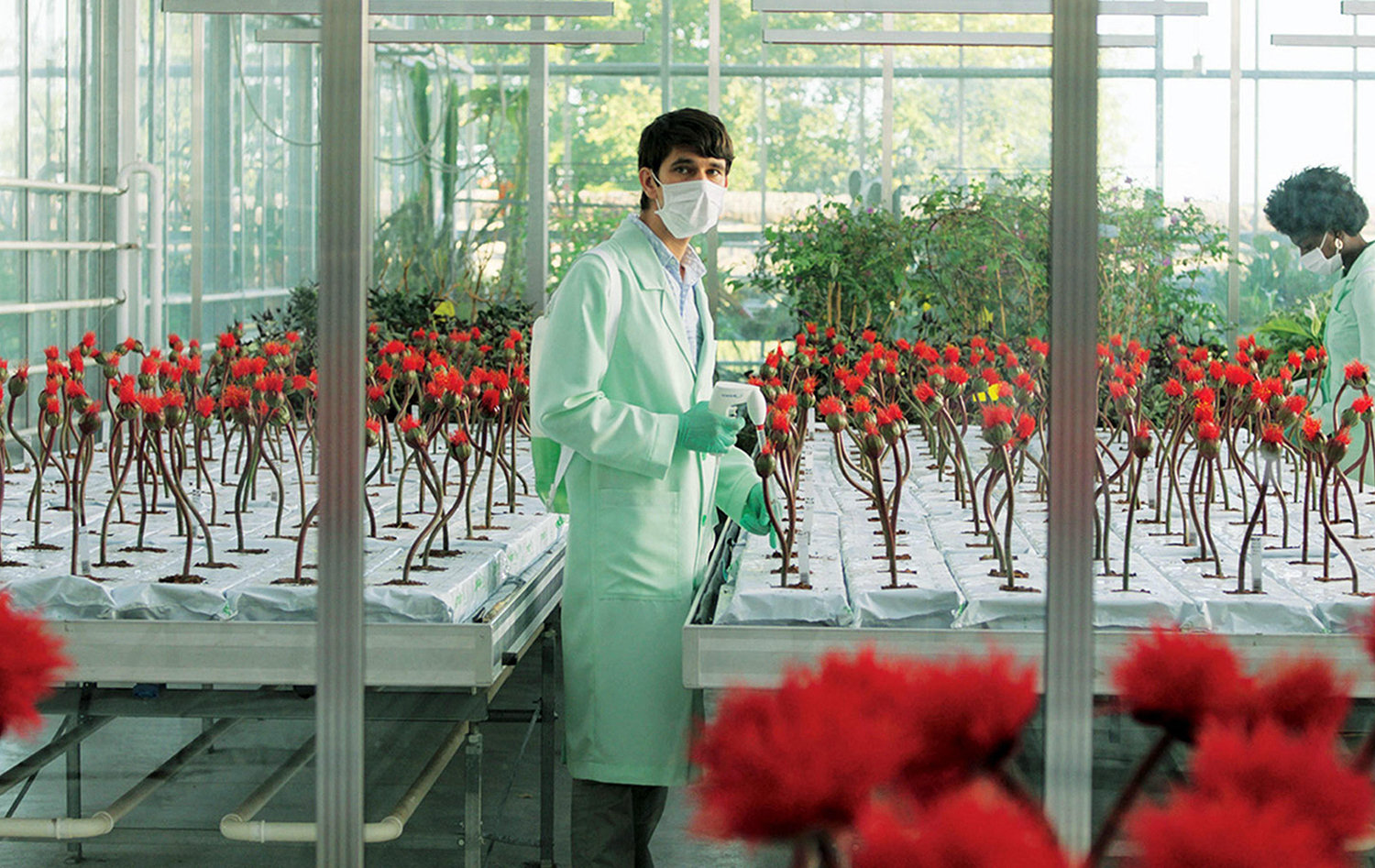 Ben Whishaw in Jessica Hausner's "Little Joe."
Little Joe
Emily Beecham pipped hot favourite Adele Haenel to the Best Actress prize at last year's Cannes film festival. In "Little Joe," a quirky sci-fi horror movie, Beecham stars as a botanist who genetically engineers a flower to make people happy. The nightmarish consequences are unintended, as per sci-fi horror tends to go, but underneath the genre, storytelling is a melancholic film about the trials of motherhood and the struggle to bond and relate to others. Jessica Hausner's direction is delicate, yet surprisingly taut, allowing this peculiar work to bloom into a disquieting yarn.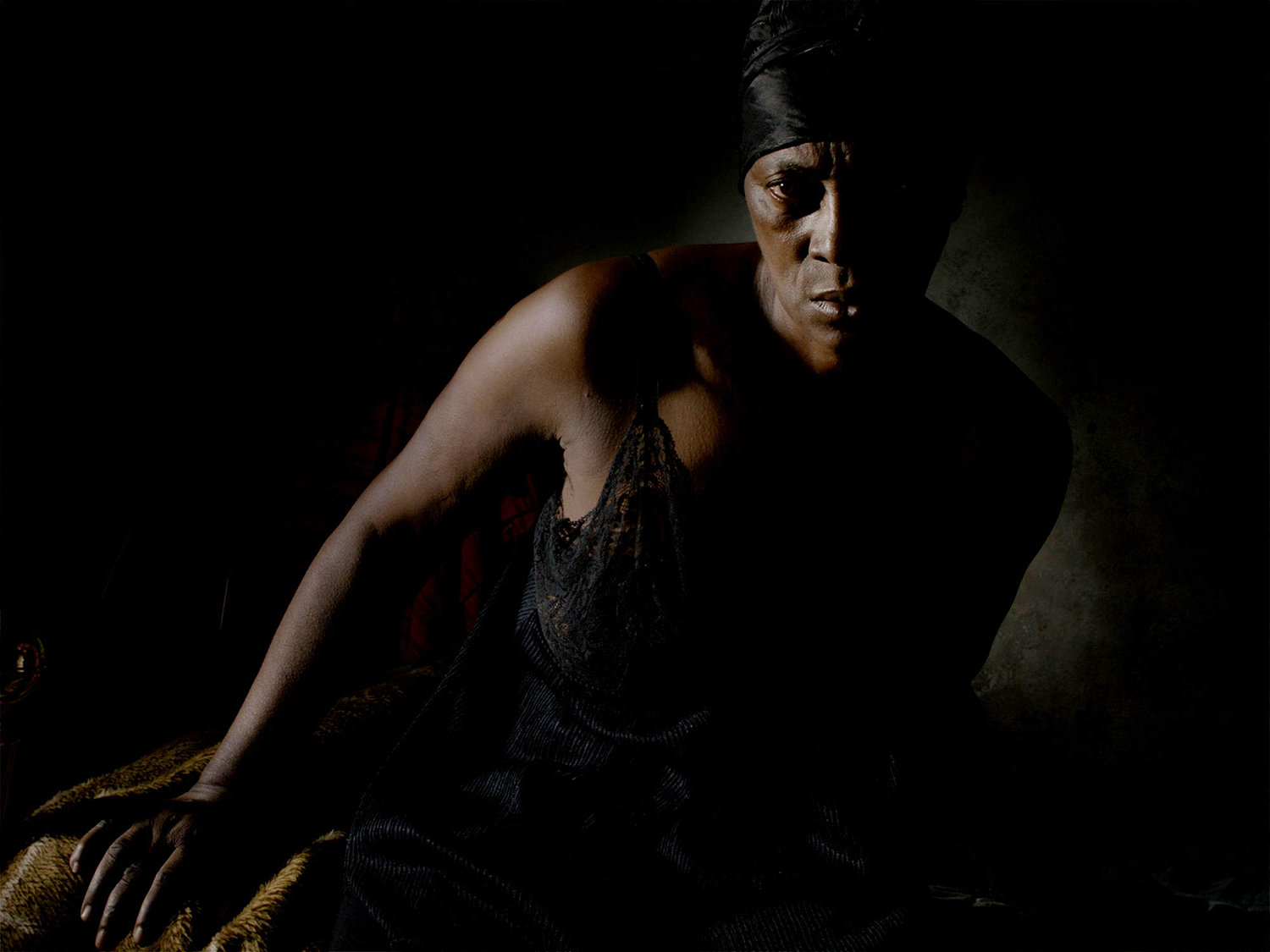 An example of the extraordinary lighting used by director Pedro Costa.
Vitalina Varela
Portugal's Pedro Costa is well known for his focus on the hard lives of Lisbon's Cape Verdean immigrant underclass. "Vitalina Varela" tells the story of an estranged marriage and a widow dealing with the recent death of her husband. If you've seen Costa's work before, you know it is serious, hardcore arthouse stuff, likely to bore the pants off anybody unwilling to succumb to its dreamy mood and slow rhythms. The way in which Costa lights slum locales is strikingly expressionistic, while his method of photographing people recall Rembrandt portraits. Darkness devours, creating void-like spaces and an intense focus on what little remains in the light.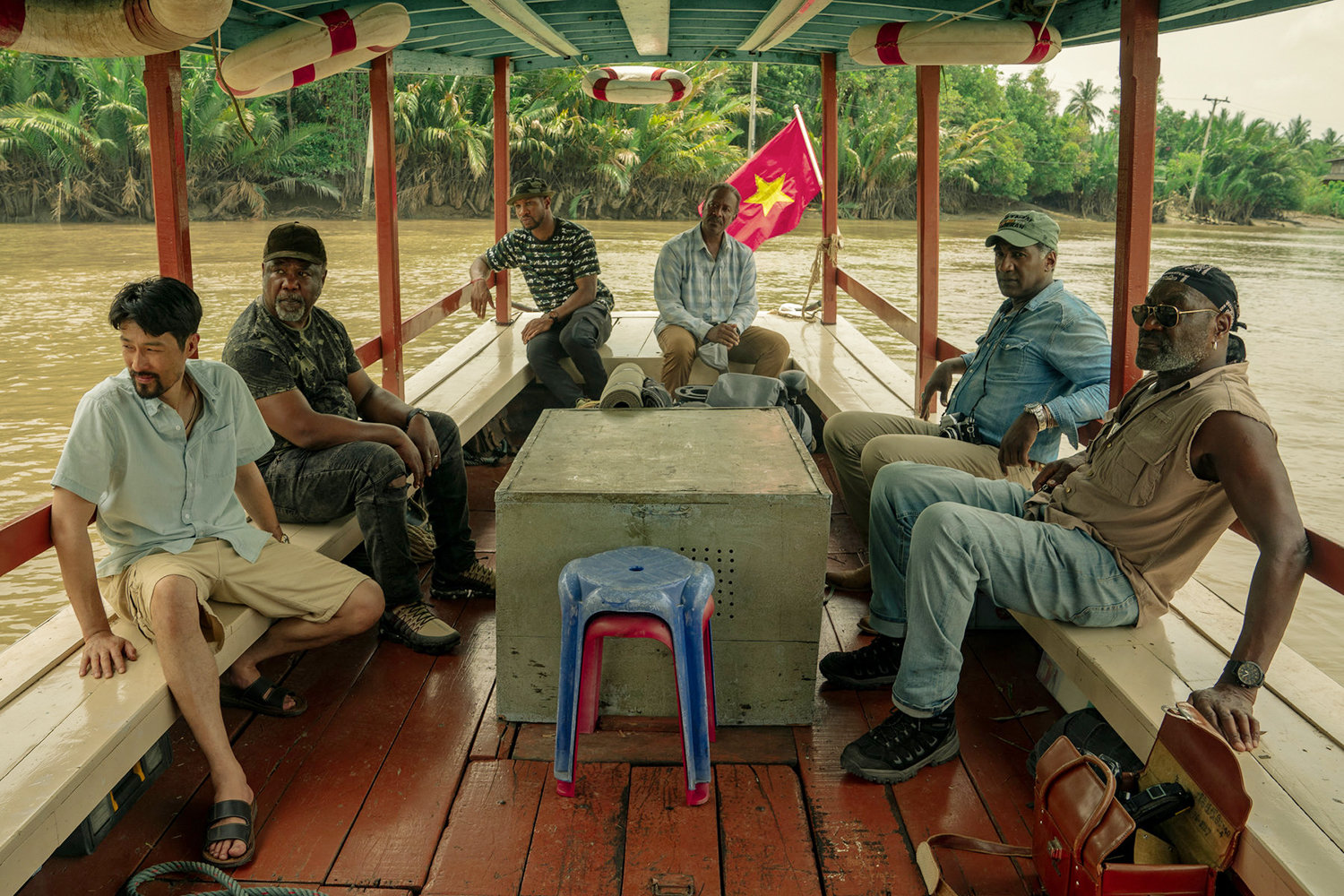 Spike Lee's latest film was backed by Netflix.
Da 5 Bloods
Actor Delroy Lindo earned rave reviews for his performance in Spike Lee's "Da 5 Bloods." Playing a PTSD-suffering, Trump-supporting Vietnam veteran, the British-American actor's nuanced portrayal of a disgruntled, bullying, though tragic man, was a knockout. The film's focus on the African-American contribution to the conflict also allowed director Lee to deliver his righteous anger and firebrand aesthetic on an epic scale. As ever in a Spike Lee joint, there is a lot to unpack and think about, the filmmaker showing 30 years down the line in his career, that he remains a vital voice in American cinema.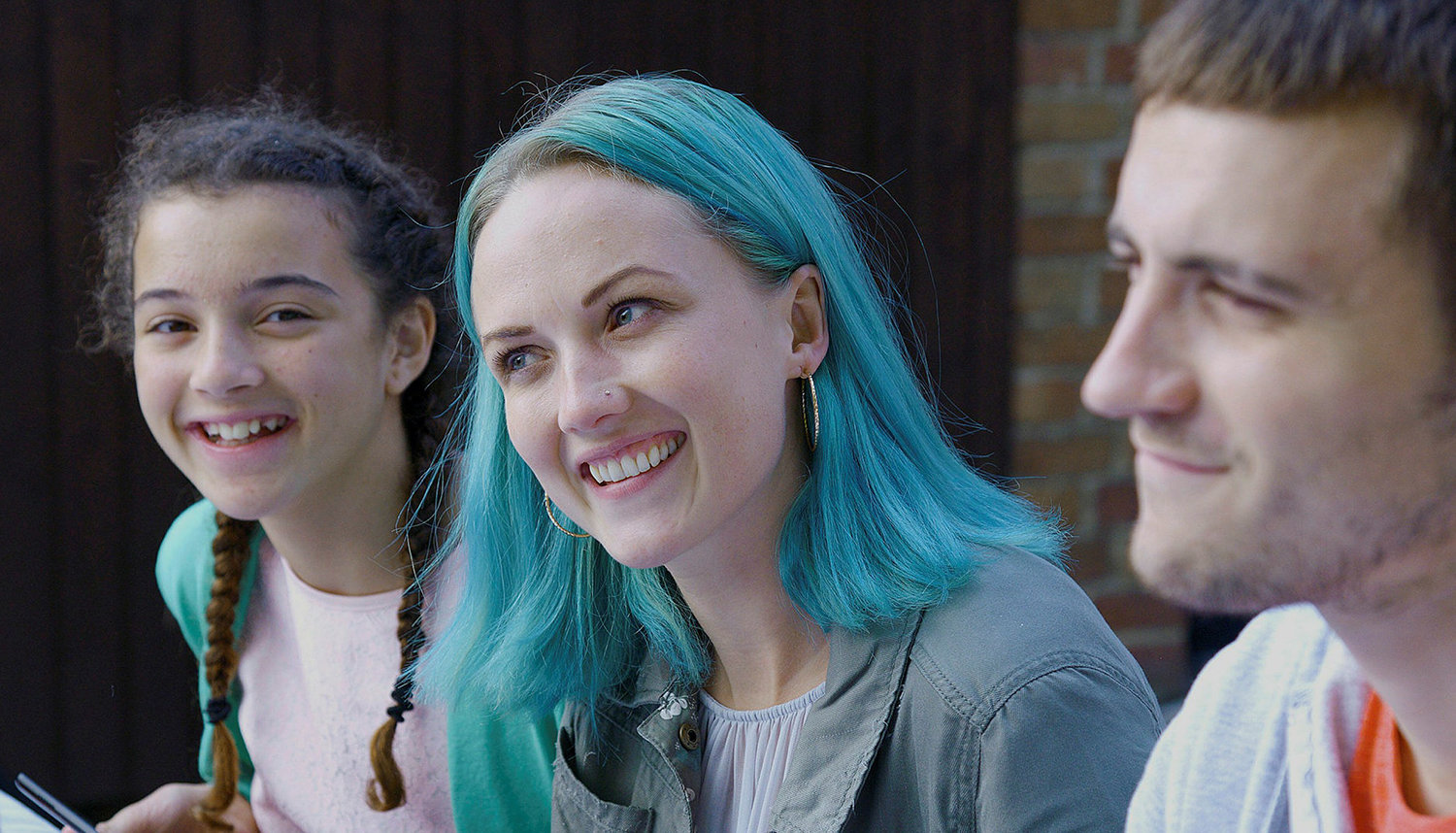 Nichola Burley in the British drama, "Lynn + Lucy."
Lynn + Lucy
Fyzal Boulifa's debut feature is a tense morality tale set in a working-class milieu. In the film, two best friends from childhood find their lives torn apart, and their friendship severely tested. "Lynn + Lucy" lingers and haunts like a bad dream, detailing as it does how communication breakdowns, gossiping, and the desire to socially conform lead to disastrous consequences. Actors Roxanne Scrimshaw and Nichola Burley are excellent, capturing the highs and lows of a lifelong friendship and eventual estrangement.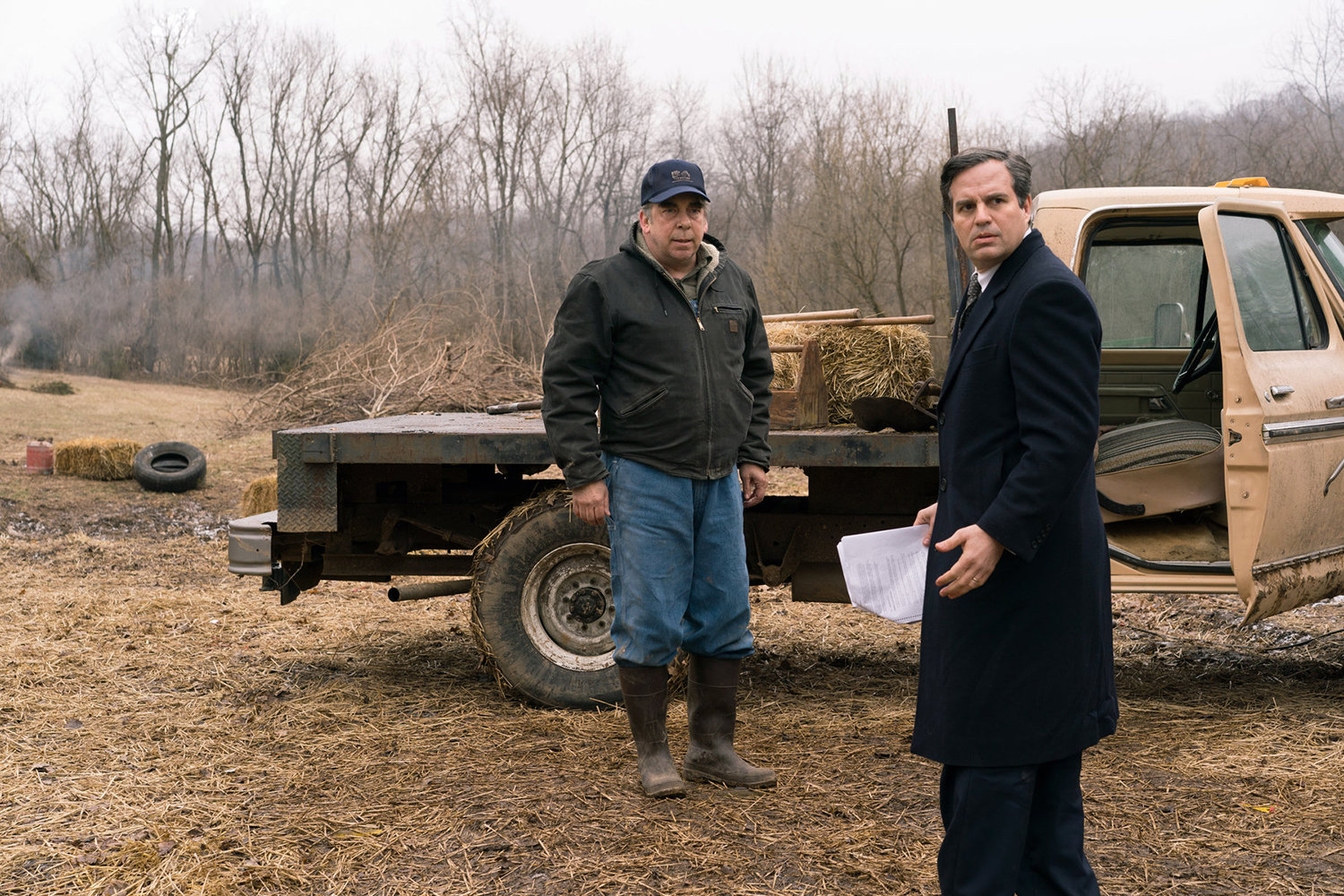 Public water supplies are polluted with killer chemicals, in "Dark Waters."
Dark Waters
Just when you thought it was safe to drink tap water, along comes Todd Haynes' nightmare thriller. Based on a true story, this environmental disaster flick in the guise of a corporate drama will likely blow your mind and leave you catatonic with rage. In "Dark Waters," crusading lawyer Robert Bilott (Mark Ruffalo) stands up to a chemical manufacturer dumping unregulated toxic waste into local water supplies. It's the kind of role Hollywood super-liberal Ruffalo was born to play, and he's on terrific form as the audience's conduit, as this gripping saga reveals how companies act with disregard for public safety.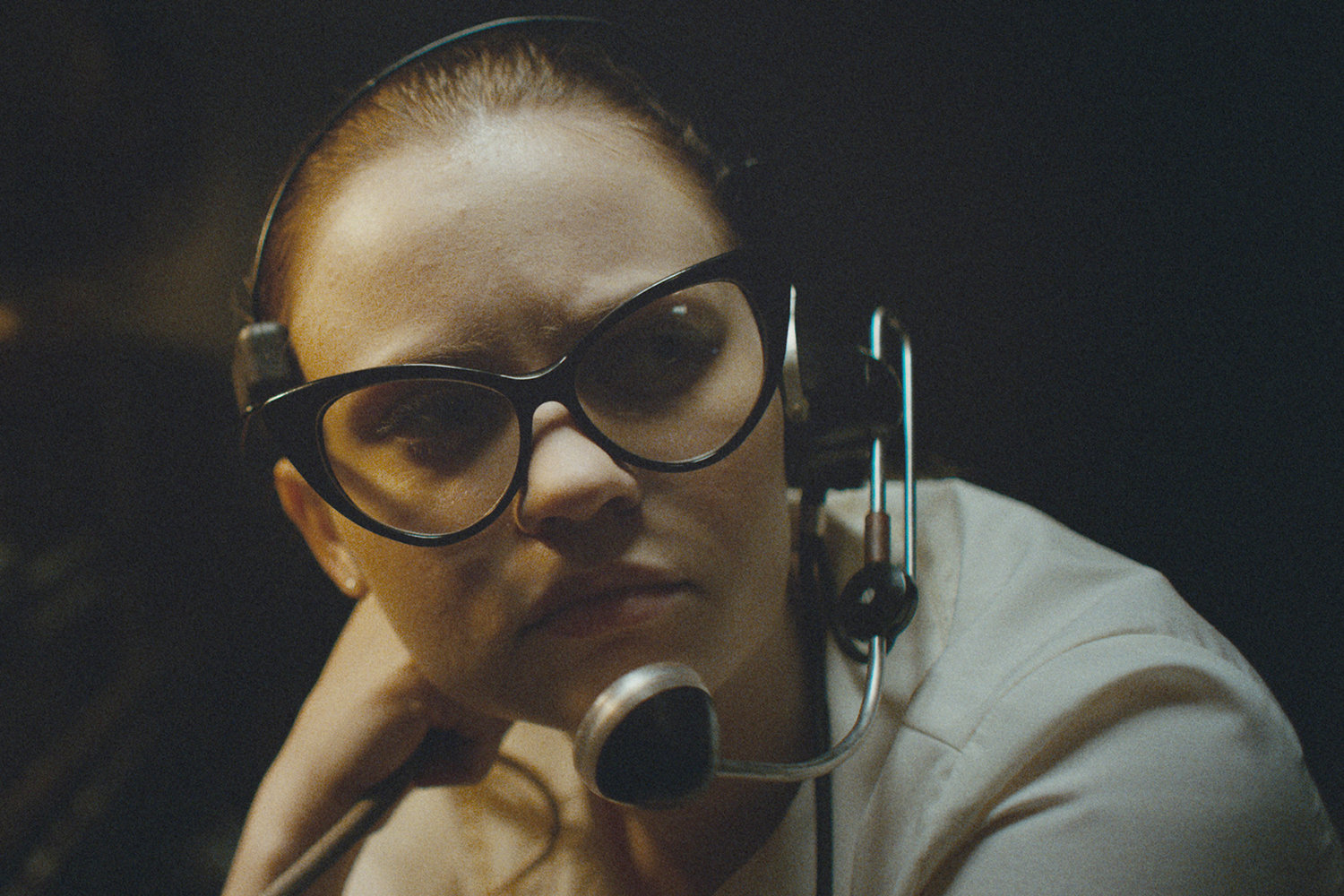 Aliens invade small-town America, in "The Vast of Night."
The Vast of Night
This Amazon-backed low-budget title came out of almost literally nowhere. "The Vast of Night" is an alien invasion flick of remarkable stylistic prowess and invention. Set in 1950s New Mexico, a small-town radio DJ (Jake Horowitz) and switchboard operator (Sierra McCormick) investigate strange goings-on, when the latter picks up a mystery frequency during her night shift. Full of creeping fear and nail-biting tension, director Andrew Patterson is clearly going places. Watch this space and keep watching the skies!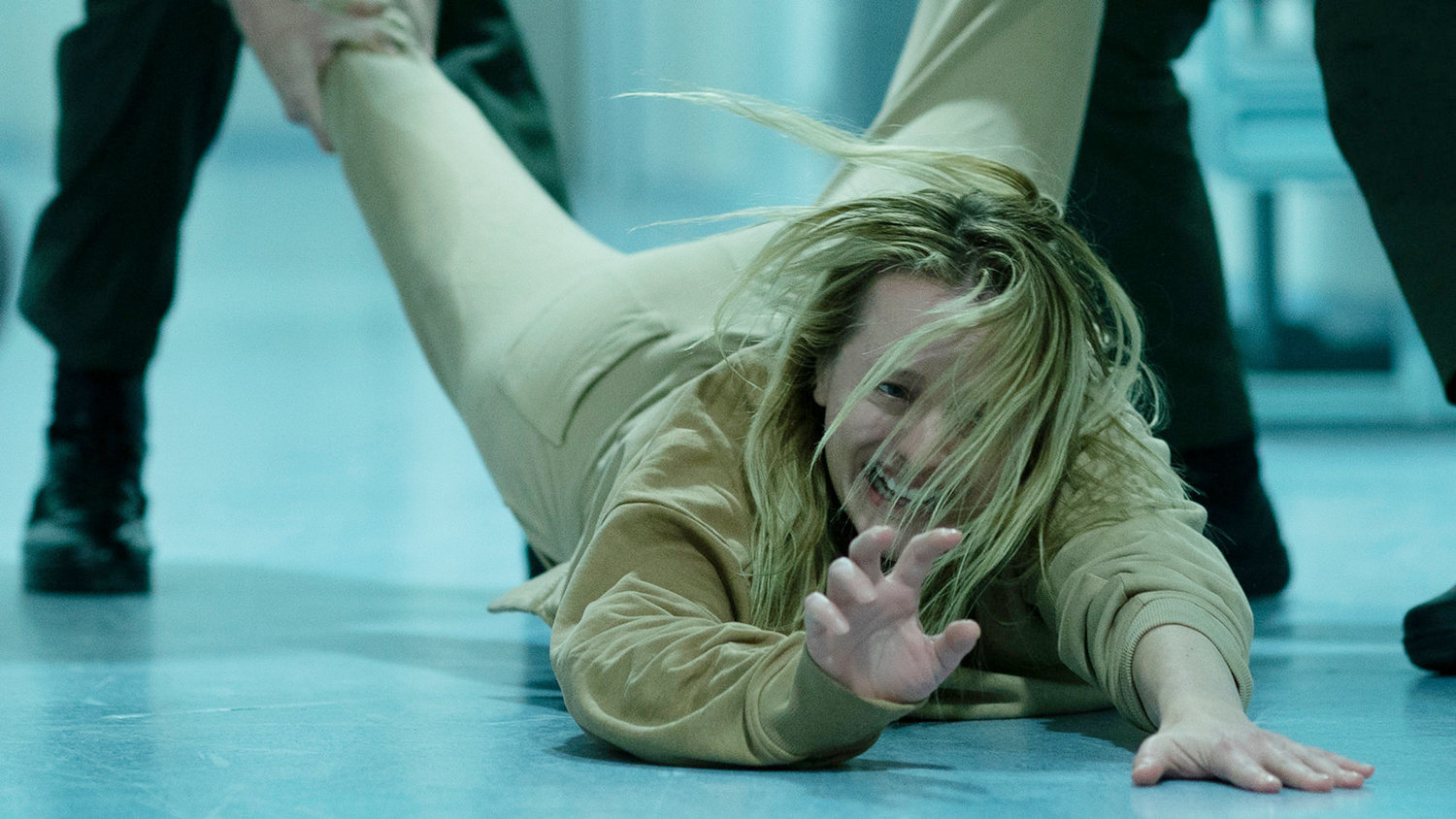 Director Leigh Whannell directed a fresh take on a "Universal Monster" classic.
The Invisible Man
Universal's first attempt at relaunching the iconic "Universal Monsters" brand was a total washout. Tom Cruise-starring "The Mummy" (2017) was a confirmed dud, forcing the studio into a drastic re-think. Step forward, Blumhouse Productions. Jason Blum's company has cornered the market in micro-budget, big-box office returns horror and it's been entrusted with making the "Universal Monsters" popular again. First out of the gate is "The Invisible Man," directed by horror expert Leigh Whannell. Starring Elisabeth Moss as a domestic abuse survivor terrorised by an ex-boyfriend refusing to let go, the Aussie director's take on the classic H.G. Wells material was first-rate stuff.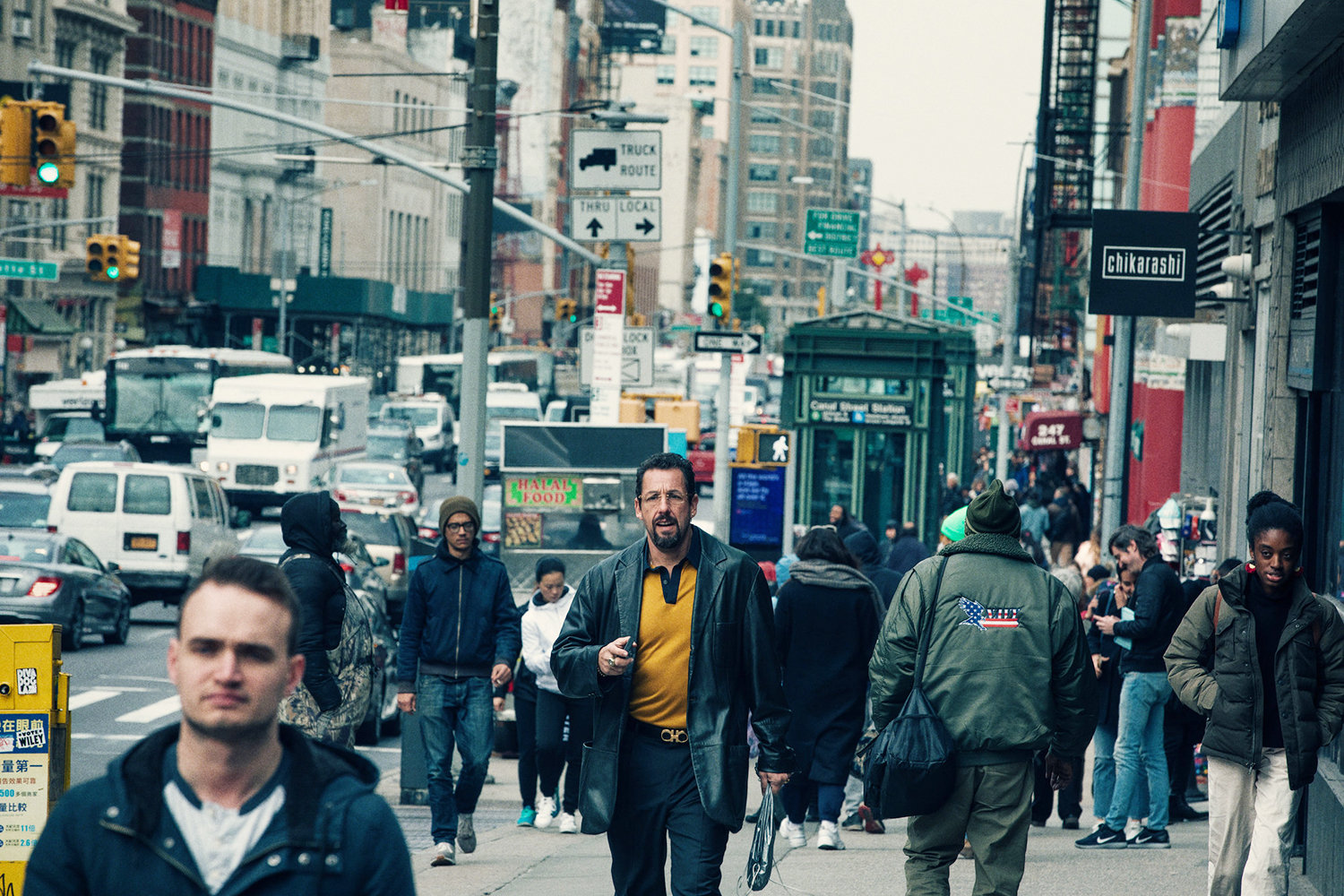 Adam Sandler in the exceptional "Uncut Gems."
Uncut Gems
You might need your heart rate monitoring and an occasional timeout to watch the Safdie brothers' "Uncut Gems." As with 2017's "Good Time," the NYC filmmaking duo are experts in crafting narratives based on almost merciless levels of stress. Here, the story details a jeweller (Adam Sandler) attempting to pay off sizeable debts to gangsters and just about everybody he knows, only to further spiral into crisis. Goofy funnyman Sandler proves he's capable of brilliant dramatic performances when a part takes his fancy. "Uncut Gems," firmly establishes the Safdies as the new kings of US indie cinema.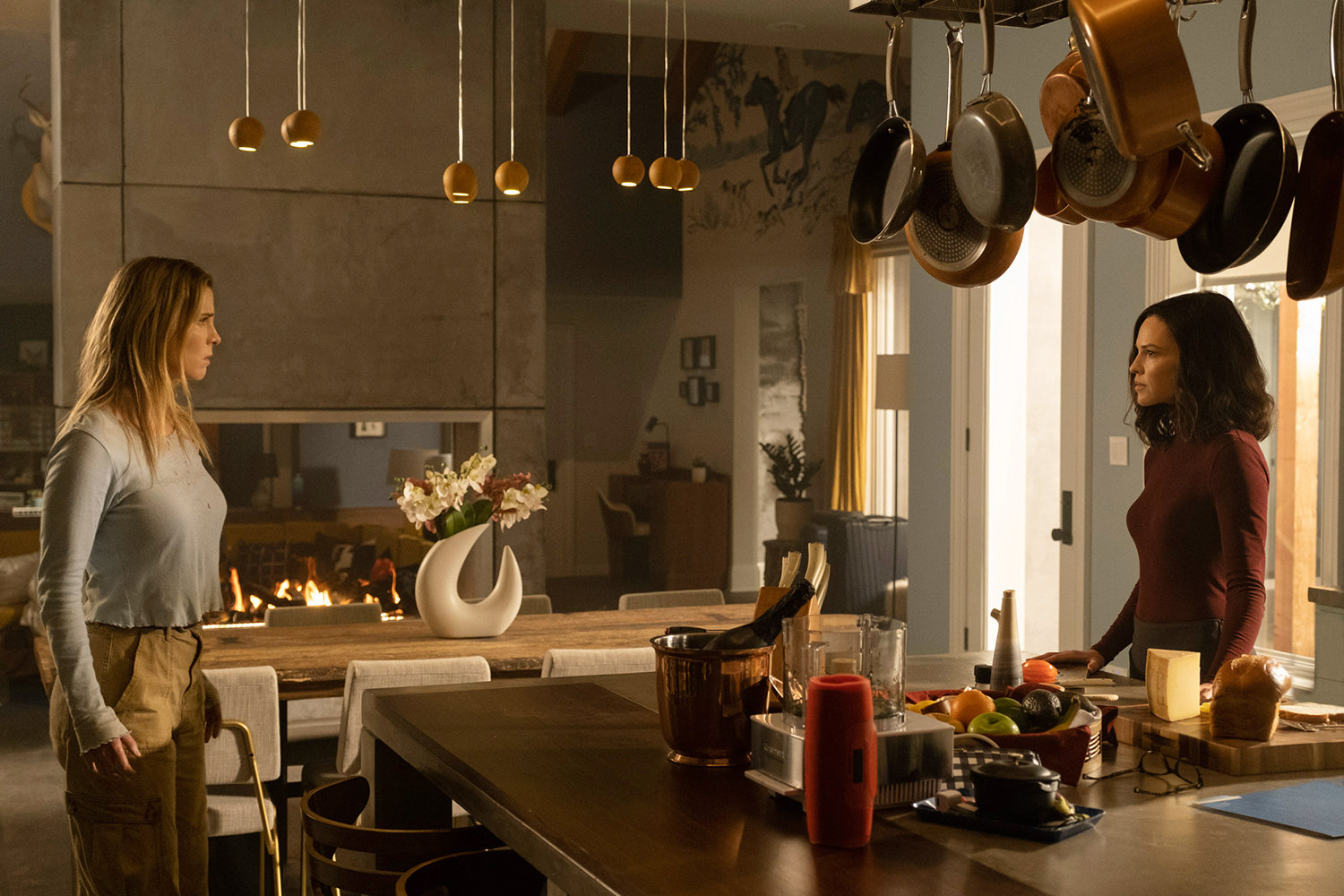 Betty Gilpin and Hilary Swank star in "The Hunt."
The Hunt
Craig Zobel's Damon Lindelof-penned social satire examines the great political divide in America. A group of cancelled liberals get their revenge against Trump voters, by drugging them, flying them to southern Europe, and hunting them down like dogs. Caught in the middle of this madness is Crystal (Betty Gilpin), a blonde-haired ex-soldier from Mississippi. Making fun of both sides of the political aisle and fiercely so, "The Hunt" works as both comedy and action flick, delivering a hot slice of B-movie joy. This film is smart.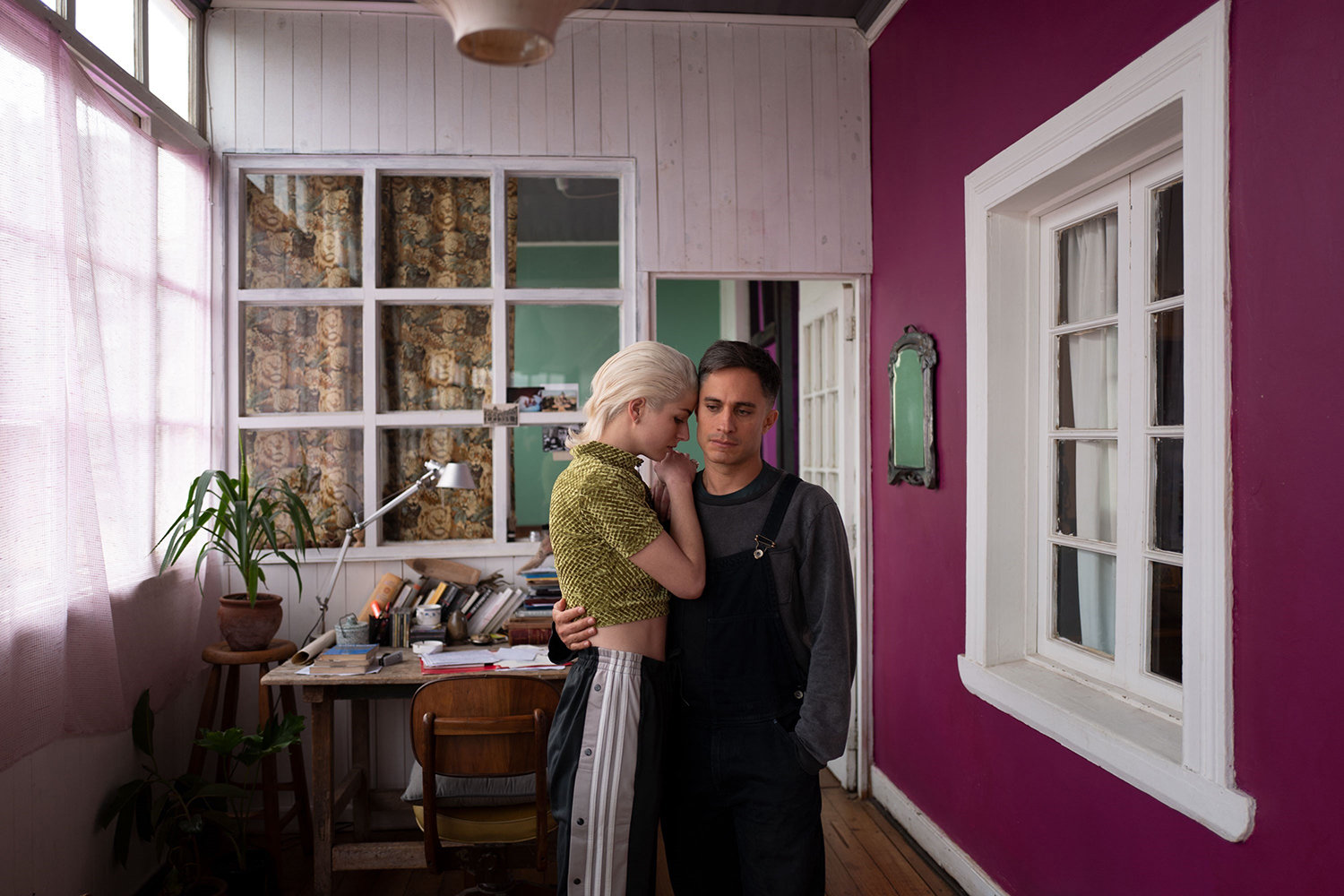 Pablo Larrain's latest is top quality world cinema.
Ema
Chilean Pablo Larrain's films have become event cinema. "Ema" is a vibrantly photographed drama about a young dancer getting over a double tragedy in her life: divorcing her husband, Gaston (Gael Garcia Bernal), and giving up a son she adopted with him, because they were concerned there was something psychologically wrong with the child. Deciding to reclaim her life and the boy, Ema (Mariana di Girolamo) is so forthright in her actions and scheming, shades of sociopathy creep into her personality, and she emerges as a profoundly skilled emotional manipulator as much as a woman taking control. It is a fascinating work with eye-catching compositions.
Photos © respective film studios.