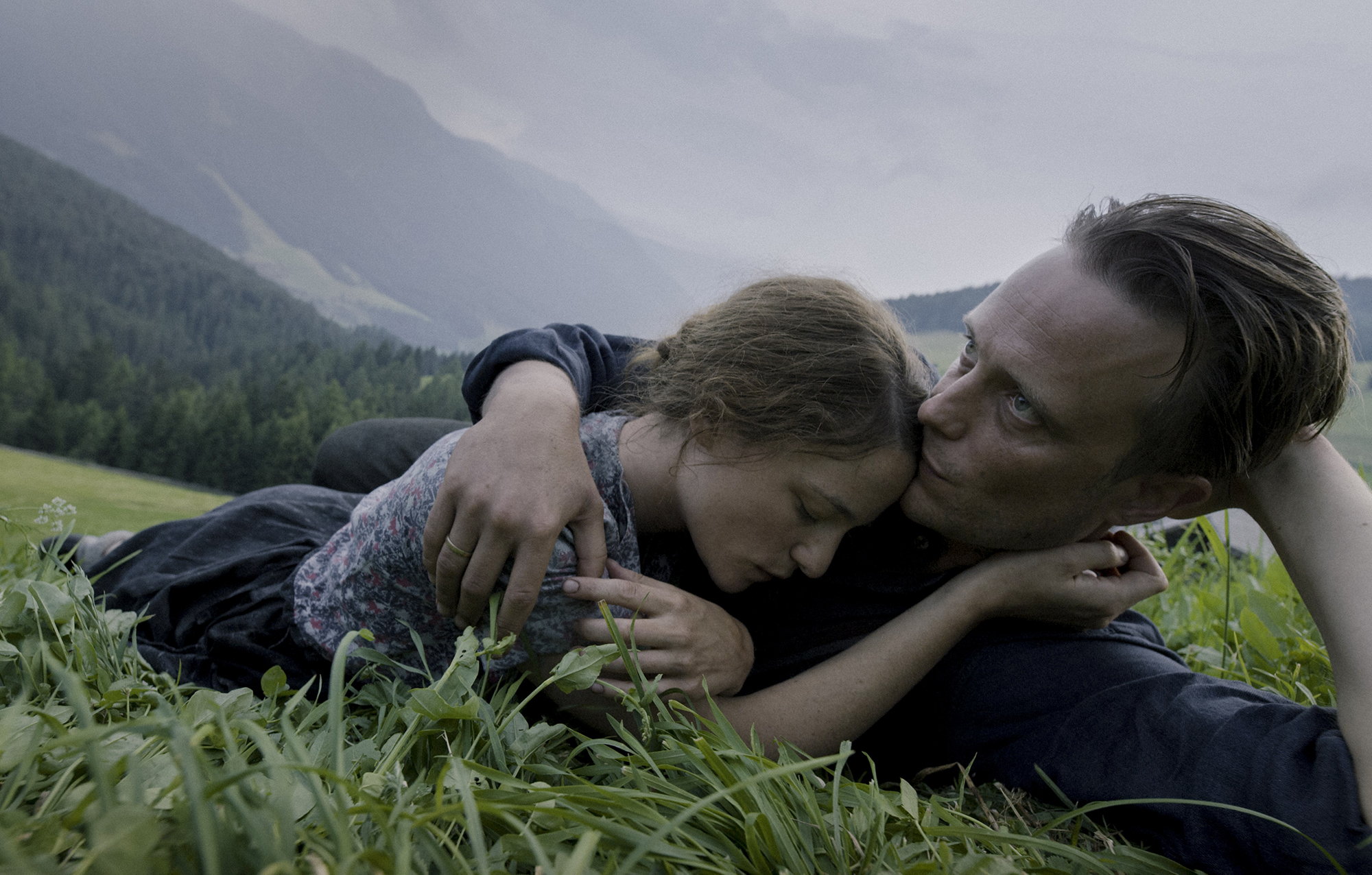 The 72nd "Festival de Cannes" climaxed with "Parasite" winning the coveted Palme d'Or. Jury President, Alejandro González Iñárritu, claimed it was a rare unanimous decision. Everybody on the jury loved Bong Joon-Ho's latest.
Proving 2019's edition of the world's greatest film festival was another vintage year, Bong Joon-Ho's "Parasite" wasn't even our favourite movie. The Official Selection was crammed with greatness and knocking our annual top ten Cannes films into shape was tough. Honourable mentions go to: Franco Lolli's "Litigante," Ladj Ly's "Les Misérables," Diao Yinan's "The Wild Goose Lake" and Midi Z's "Nina Wu."
Above: "A Hidden Life" is based on the true story of WW2 conscientious objector, Franz Jägerstätter.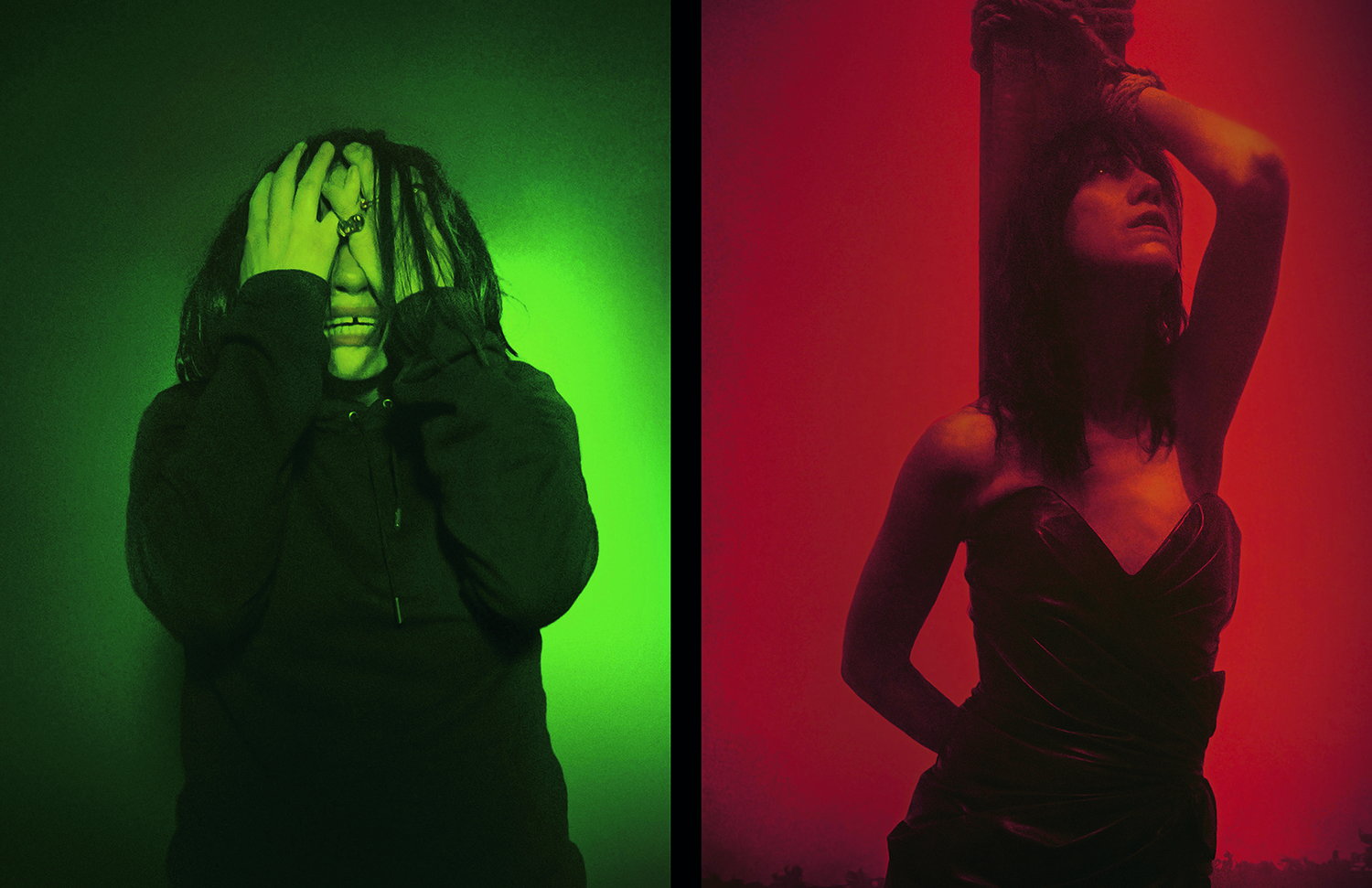 Beatrice Dalle and Charlotte Gainsbourg star in "Lux Aeterna."
10
Lux Aeterna
Gaspar Noé returned to the Croisette with a medium-length film starring Beatrice Dalle and Charlotte Gainsbourg. "Lux Aeterna" unfolds on a movie set, beginning with Dalle and Gainsbourg recounting tales of various, unpleasant experiences in the film industry. It soon drifts into the realm of the waking nightmare or an anxiety dream, as the horror film they're making descends into chaos. A statement on the #MeToo movement, exploitative working conditions, misogyny and the morally bankrupt entertainment business, "Lux Aeterna" is a surprisingly sensitive work from one of France's most controversial auteurs.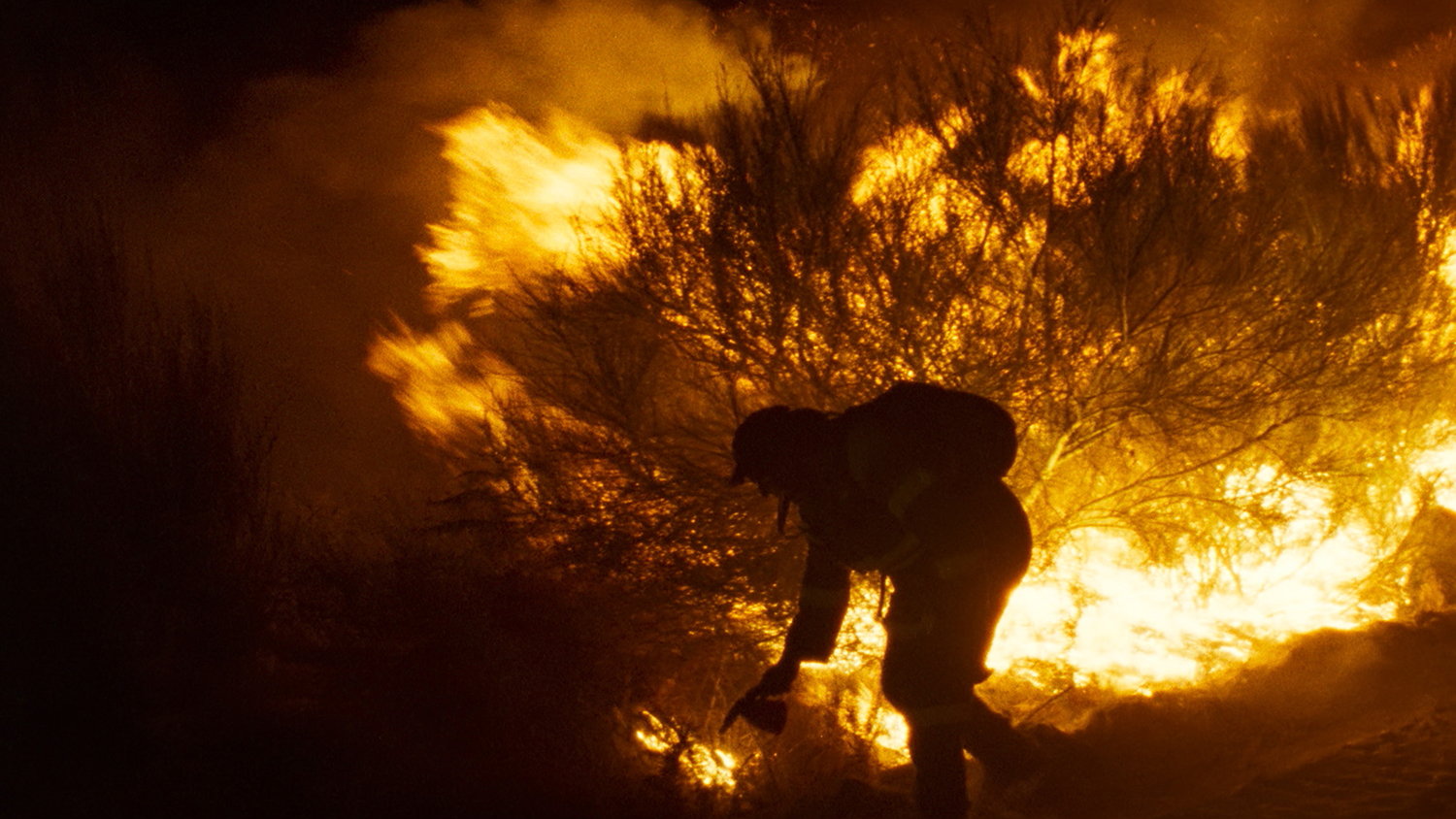 "Fire Will Come" won the Un Certain Regard Jury Prize.
9
Fire Will Come
Oliver Laxe presented the mysterious and moody "Fire Will Come" in the "Un Certain Regard" programme and his third feature was awarded this year's Jury Prize.
Amador (Amador Arias Mon), an ex-con, returns to live with his elderly mother in the Galician countryside and does his best to settle back down into rural living, tending to the cows and doing maintenance jobs around the farm. So much of this film is about isolation and loneliness and Amador cuts such a sad, guilt-ridden figure. Though he is known in the community for being a bit of weirdo, his neighbours also feel sorry for him and his mother treats him kindly. The depths of emotion Laxe achieves with minimum fuss is breathtaking. As is the apocalyptic finale.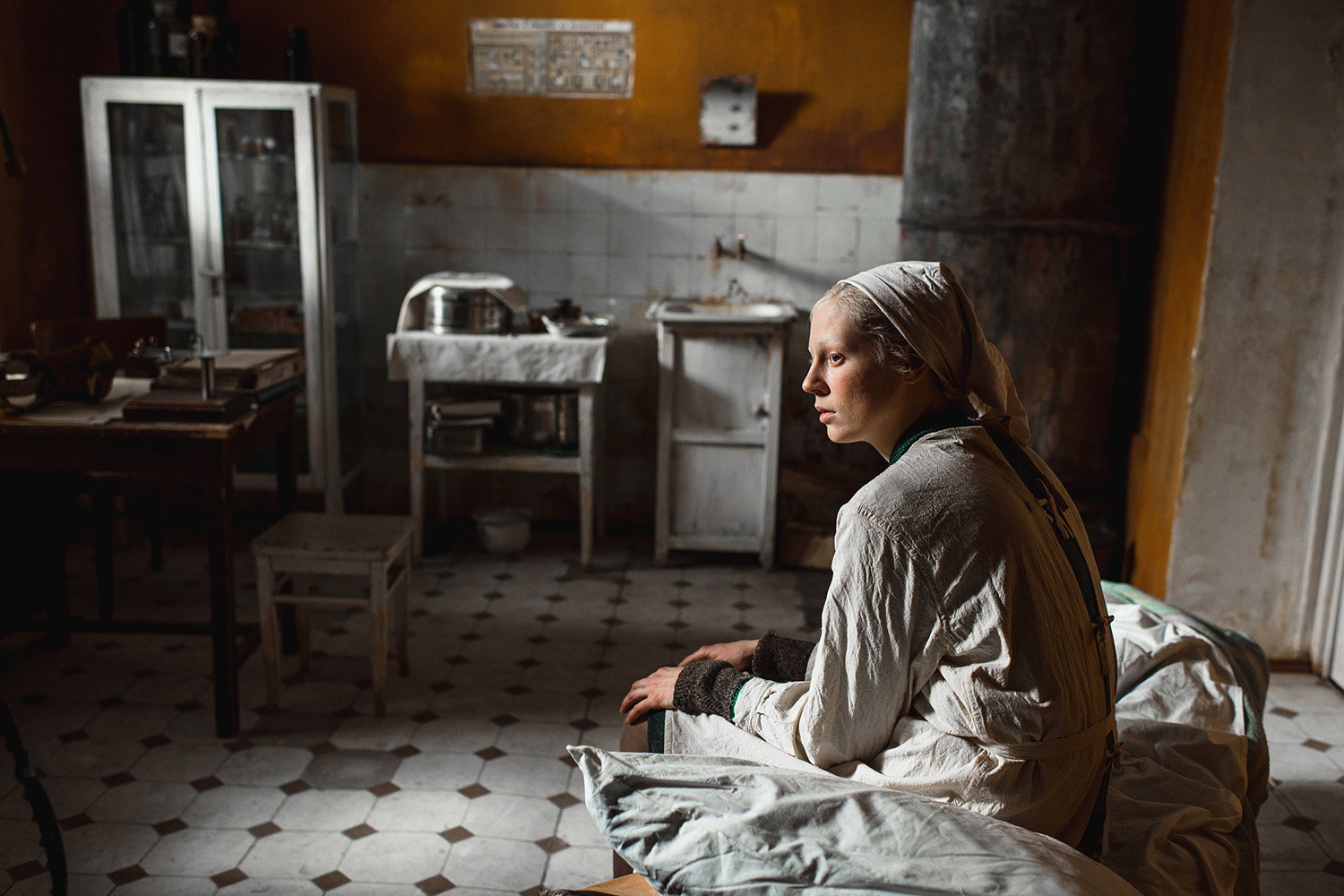 "Beanpole" is set in the aftermath of World War 2.
8
Beanpole
Winner of the "Un Certain Regard" Best Director prize, Kantemir Balagov's extraordinary post-WW2 drama announces the young Russian filmmaker as one to keep an eye on.
Two female friends who fought together in a women's battalion are reunited in Leningrad. One suffers from a curious syndrome, whereupon she freezes up and goes into a trance, while the other is mourning the loss of her child. In the aftermath of the war, their friendship is put to the test via a series of manipulative schemes and incidents. Brilliantly acted and directed, "Beanpole" deserves wide distribution.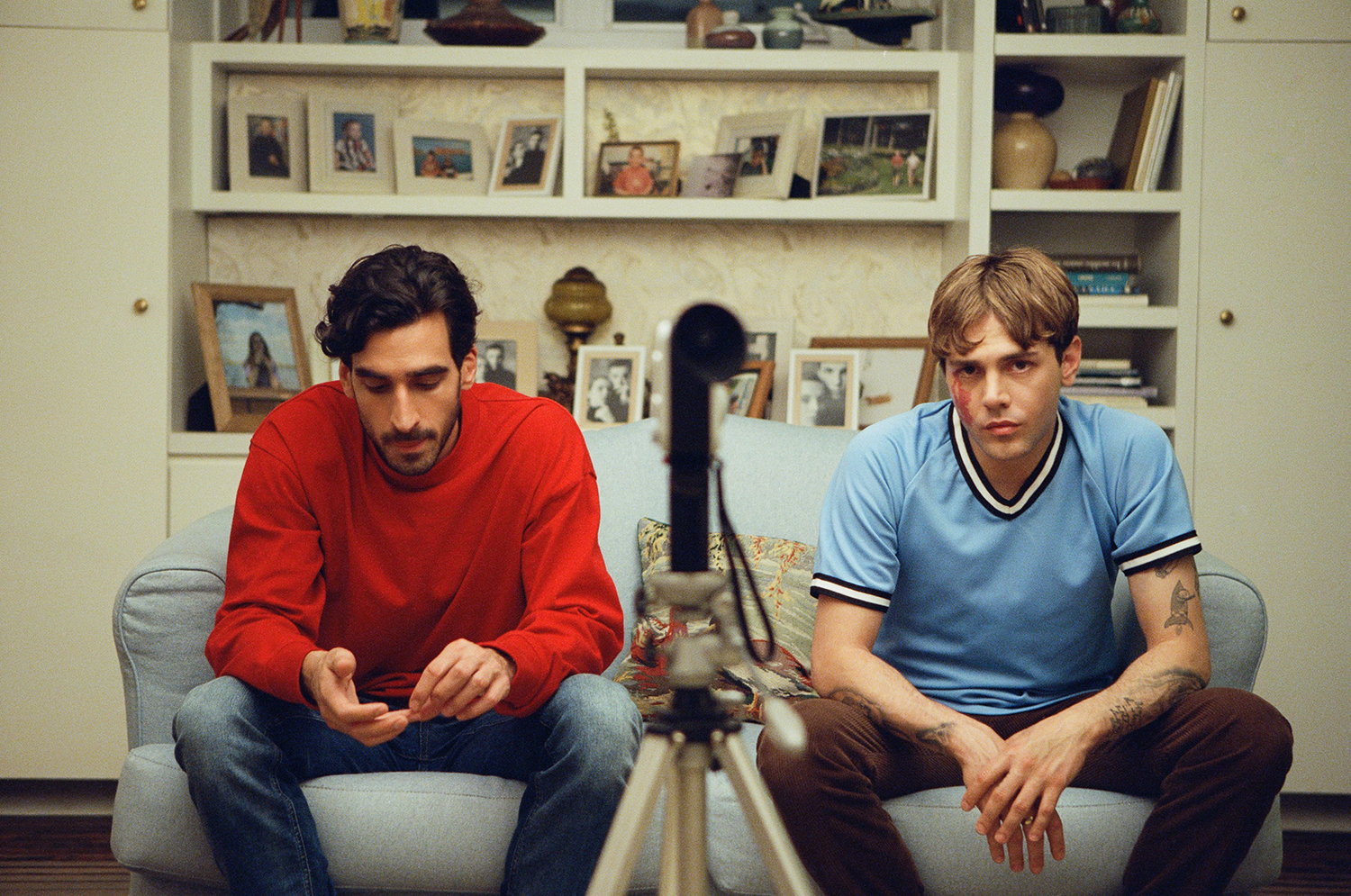 Gabriel D'Almeida Freitas and Xavier Dolan in "Matthias & Maxime."
7
Matthias & Maxime
It's fair to say "Matthias & Maxime" sees Canadian director, Xavier Dolan, return to form. 2016's "Grand Prix" win for "It's Only the End of the World" still looks bizarre, several years later, as it was savaged by critics at Cannes, while his follow-up, "The Death and Life of John P. Donavan," was equally met with bad reviews.
Funny, soulful and gorgeously performed by Dolan and co-star Gabriel D'Almeida Freitas, "Matthias & Maxime" is the story of two life-long friends who realise, after sharing a kiss for the purposes of a student film, they might be more than just friends. Killer soundtrack, too.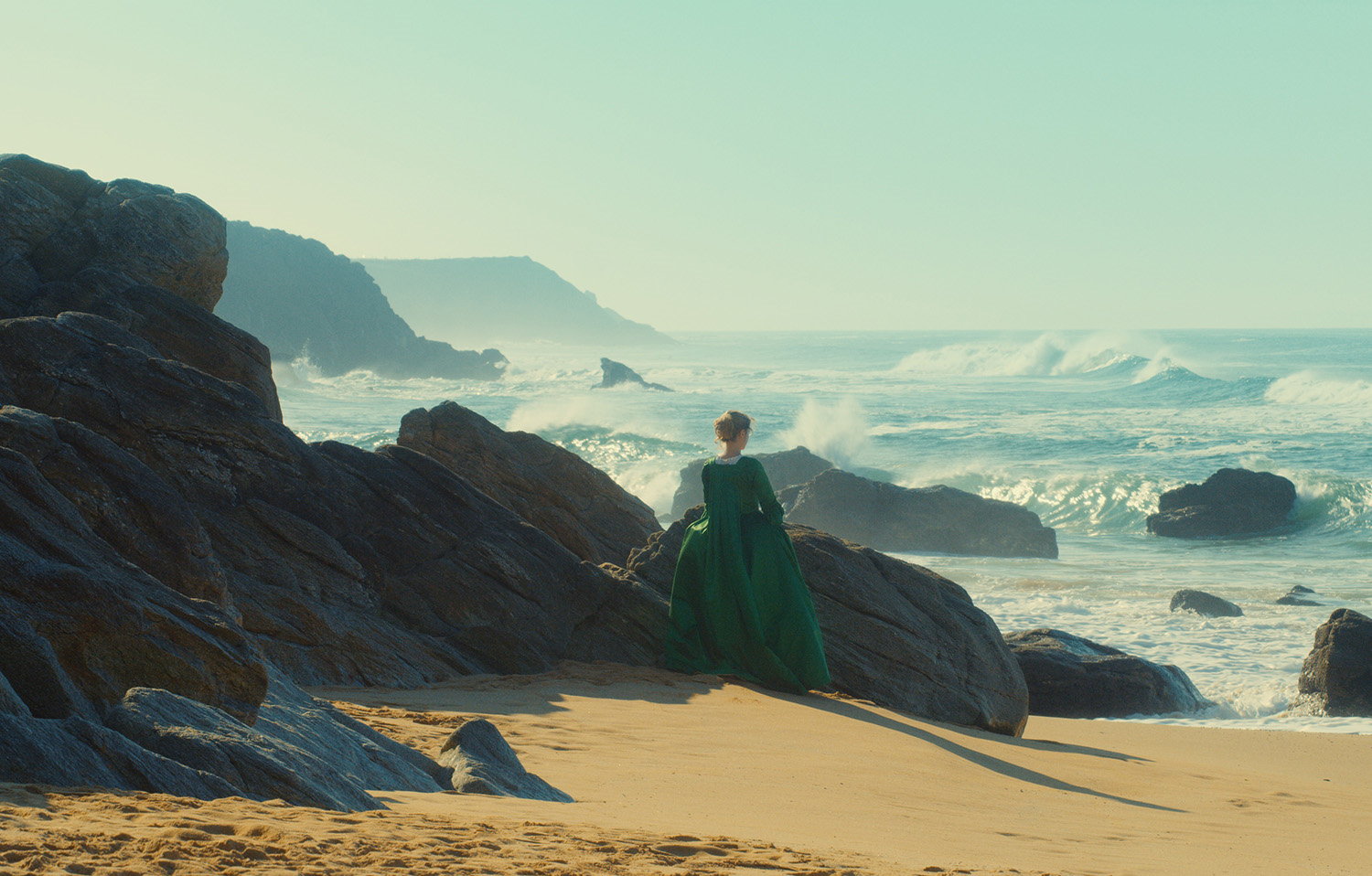 Adèle Haenel in "Portrait of a Lady on Fire."
6
Portrait of a Lady on Fire
Celine Sciamma's "Portrait of a Lady on Fire" was touted for the Palme d'Or. In the end, it walked away with the prize for Best Screenplay. A genuinely odd decision by the jury, who also raised eyebrows in awarding the Dardenne brothers Best Director for their divisive "Young Ahmed," still Sciamma's period drama sent the critics into rhapsodies of praise.
In 18th century France, artist Marianne (Noémie Merlant) is hired by an aristocrat (Valerie Golino) to paint the portrait of her daughter, Héloïse (Adèle Haenel). While its tale of forbidden love isn't particularly new, Sciamma's stunning formalism and Haenel's riveting performance make "Portrait of a Lady on Fire" an absolute knockout.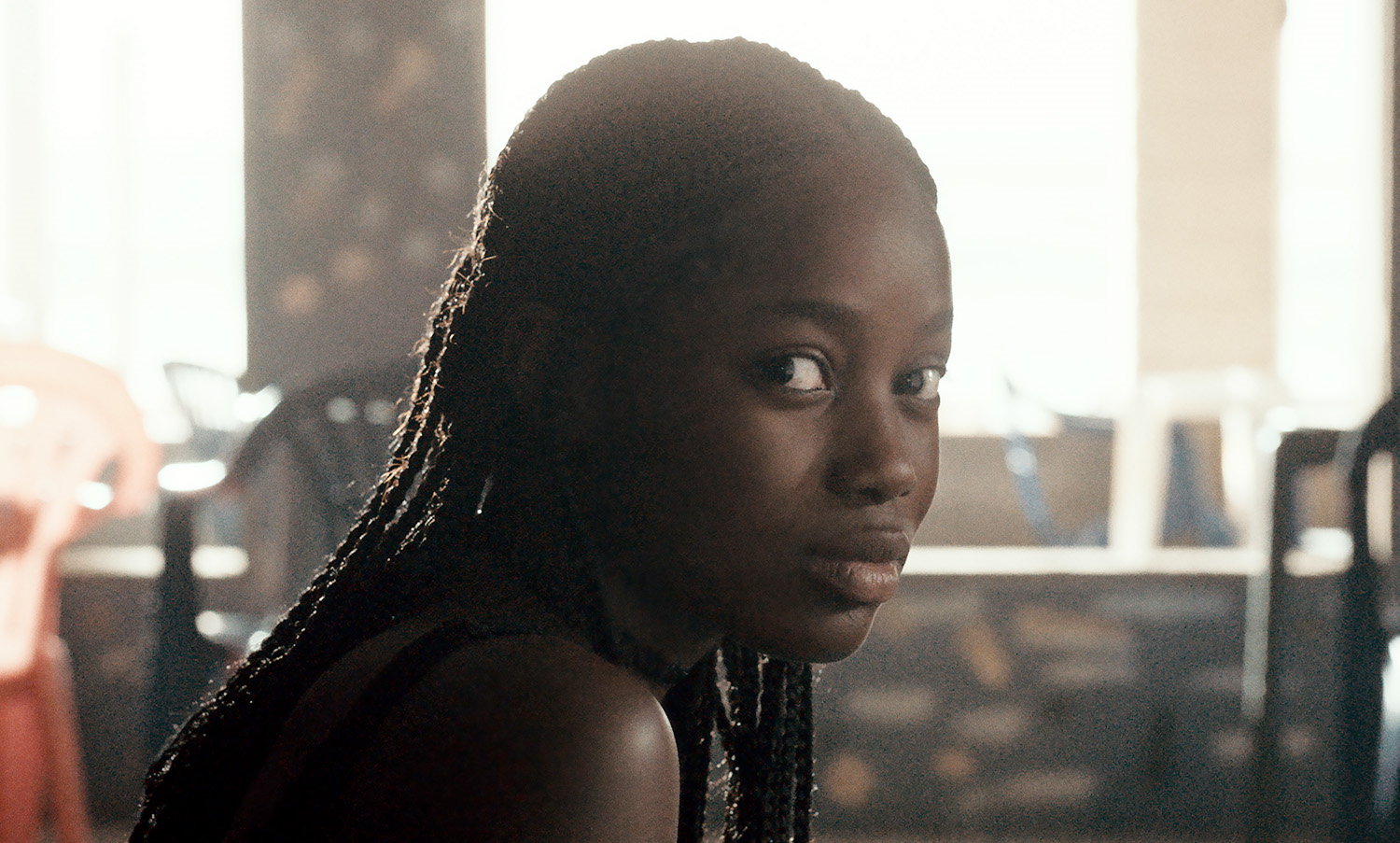 Atlantique is the debut film by Mati Diop.
5
Atlantique
Sylvester Stallone handed Mati Diop the "Grand Prix" at the closing ceremony. While much was made of the fact Diop is the first black female director to win the award in Cannes history, she won because she made a masterwork at the first time of asking. "Atlantiques" is a powerhouse debut.
Inspired by her own 2009 short film, which tackles the subject of young African men drowning at sea as they attempt to make it to Europe, Diop's merging of social realism and magical realism produced fine results. Netflix has purchased worldwide distribution rights.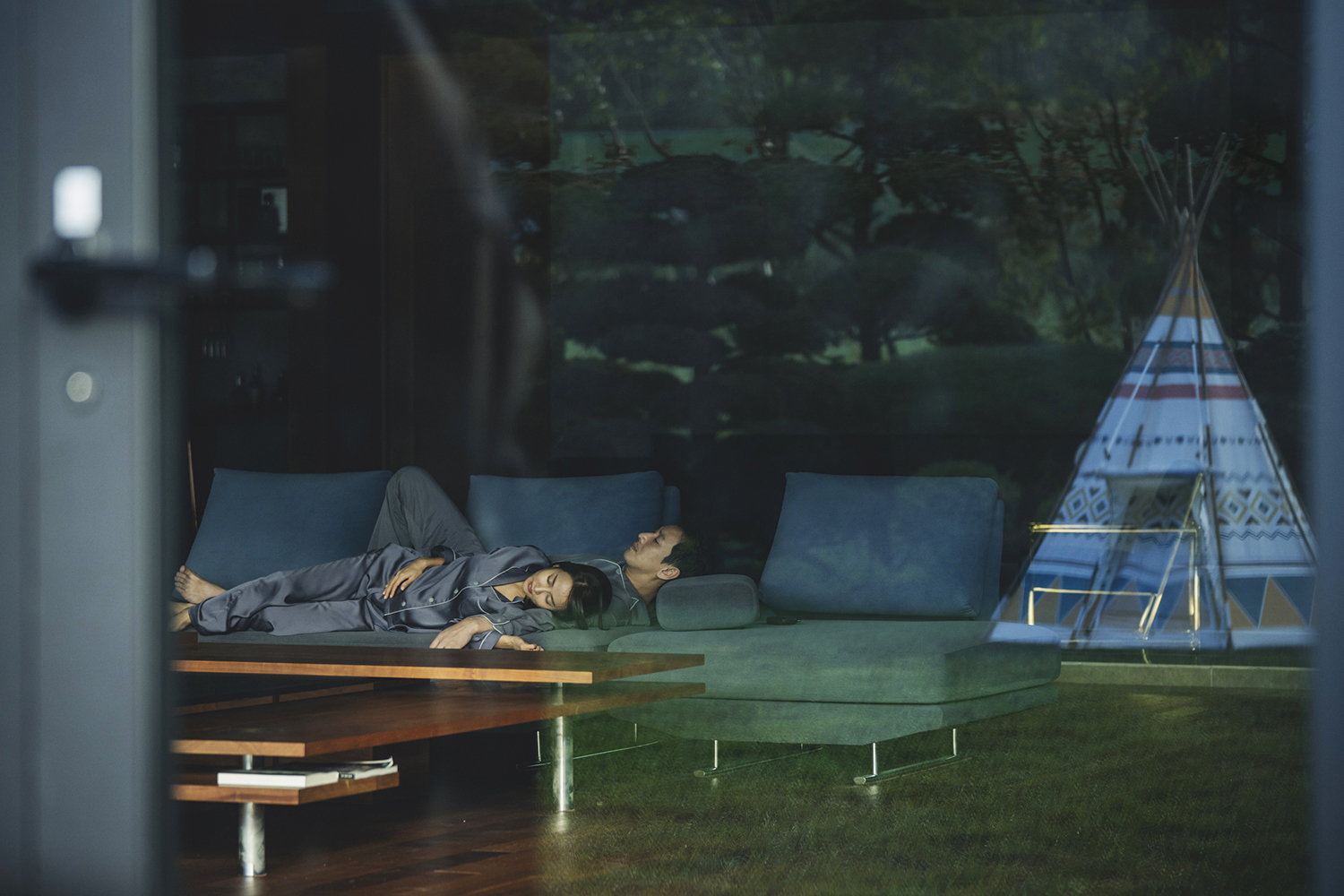 "Parasite" is Bong Joon-Ho's latest laser-sharp social satire.
4
Parasite
This year's Palme d'Or winner and Bong Joon-Ho's masterpiece. "Parasite" is a tale of the haves and have nots set in Seoul, South Korea, but its appeal and thematic preoccupations are universal.
A poor family existing on the breadline ingeniously insinuate themselves into the life of a rich businessman, his wife and two children. Masterfully crafted, brilliantly written and gripping like the best psycho-thrillers, "Parasite" is a dazzling and hugely entertaining story about aspirational lifestyles, class conflict and material envy.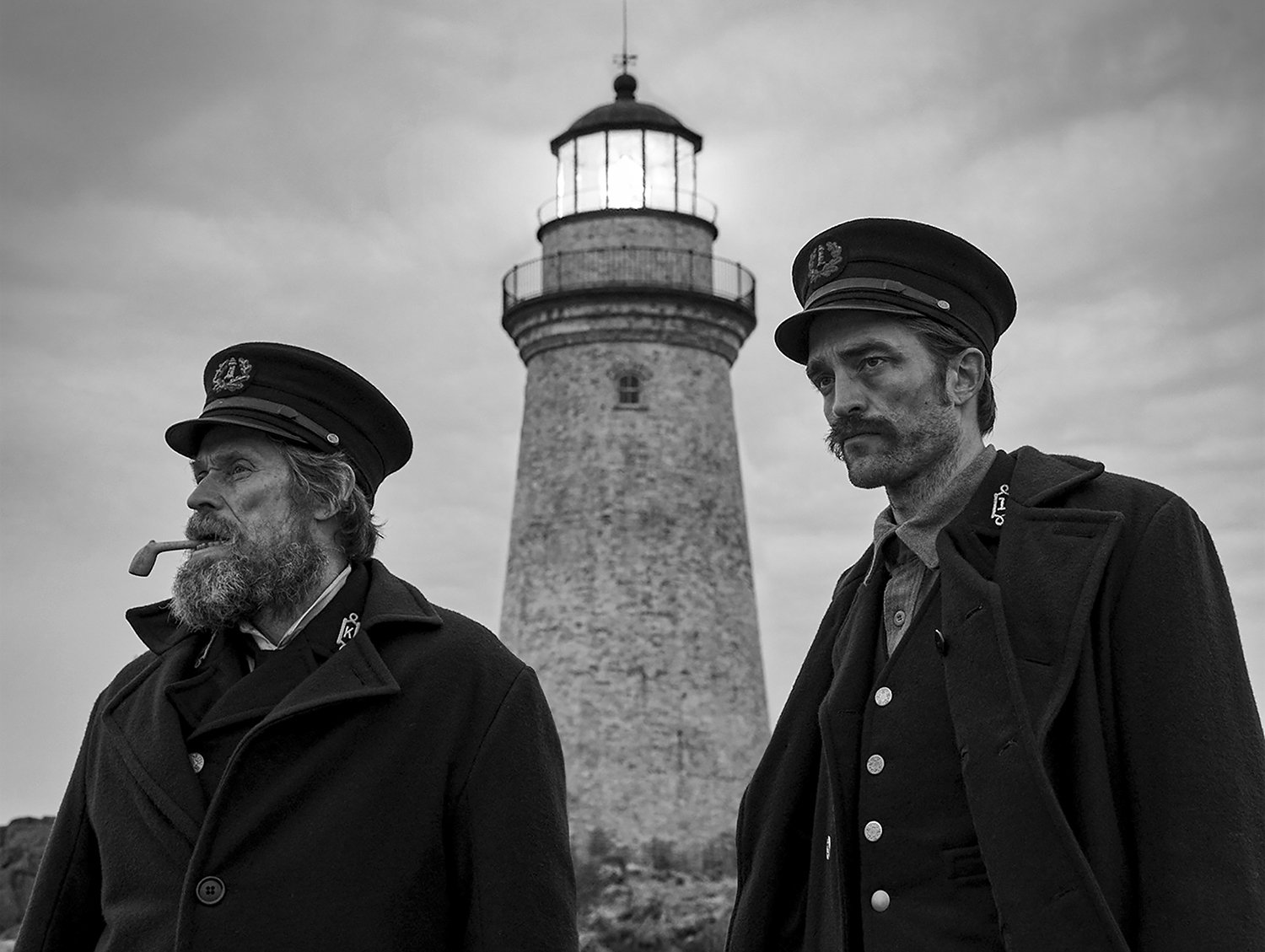 Willem Dafoe and Robert Pattinson in "The Lighthouse."
3
The Lighthouse
Shot on location in the wilds of Nova Scotia, Canada, on black-and-white film stock and using camera lenses from the 1930s, Robert Eggers' "The Lighthouse" is "The Shining" if written by Herman Melville. Starring Willem Dafoe and Robert Pattinson as lighthouse keepers going mad during an intense Atlantic storm, this psychological horror tale is a feast for the eyes and the crazy performances electrifying. Dafoe's earthy old salt tries to steal the show, but Pattinson is a revelation here, more than holding his own against his co-star.
Karim AĂŻnouz's latest film is based on a novel by Martha Batalha.
2
The Invisible Life of Euridice Gusmao
Karim Aïnouz's "The Invisible Life of Euridice Gusmao" was this year's nice big surprise and it deservedly took home "Un Certain Regard's" highest accolade.
A melodrama about the lives of two sisters set in 1950s Rio de Janeiro, the story grapples with themes of patriarchal oppression and chauvinistic cultural standards, which stifle the hopes and ambitions of women, leaving them to live unfulfilled lives. There is great beauty in this film drenched in sadness, with Carol Duarte (as the titular character) and Julia Stockler giving outstanding performances as the Gusmao sisters.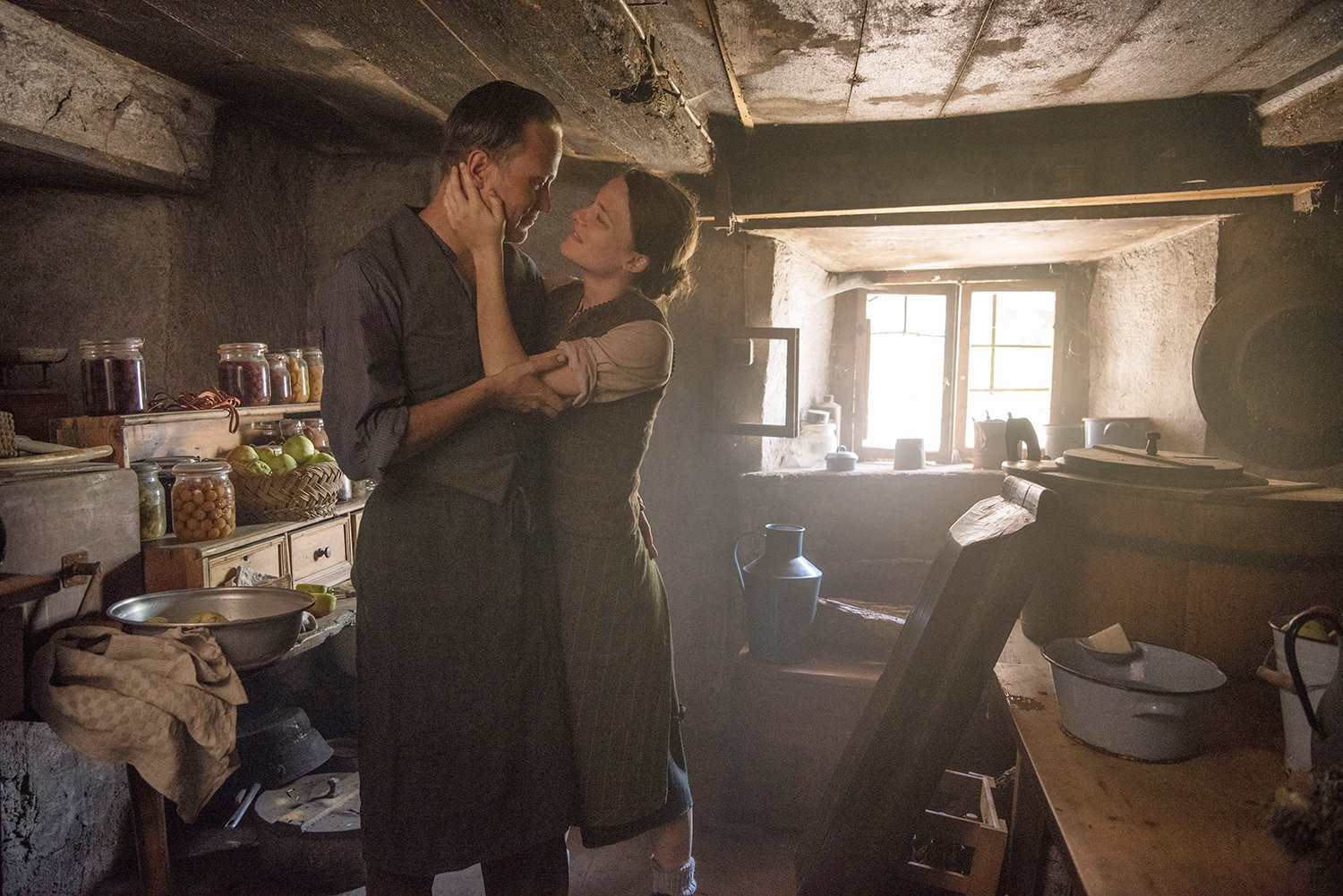 August Diehl and Valerie Pachner in "A Hidden Life."
1
A Hidden Life
Terrence Malick's long-awaited return to script-based filmmaking was described tiredly as a "return to form" by critics who'd lost patience with his experimental style.
Set in the Austrian Alps during WW2, "A Hidden Life" is a transcendent philosophical investigation into authentic being and a man's unshakeable morality. As Hitler's poisonous ideology infects a farmer's Edenic environment, Franz Jägerstätter (August Diehl) takes a stand against the Nazis, refusing to pledge allegiance to the Third Reich and in doing so pays with his life. Jägerstätter was made a saint by the Catholic Church in 2007.
Photos provided by Festival de Cannes press kit © respective film studios