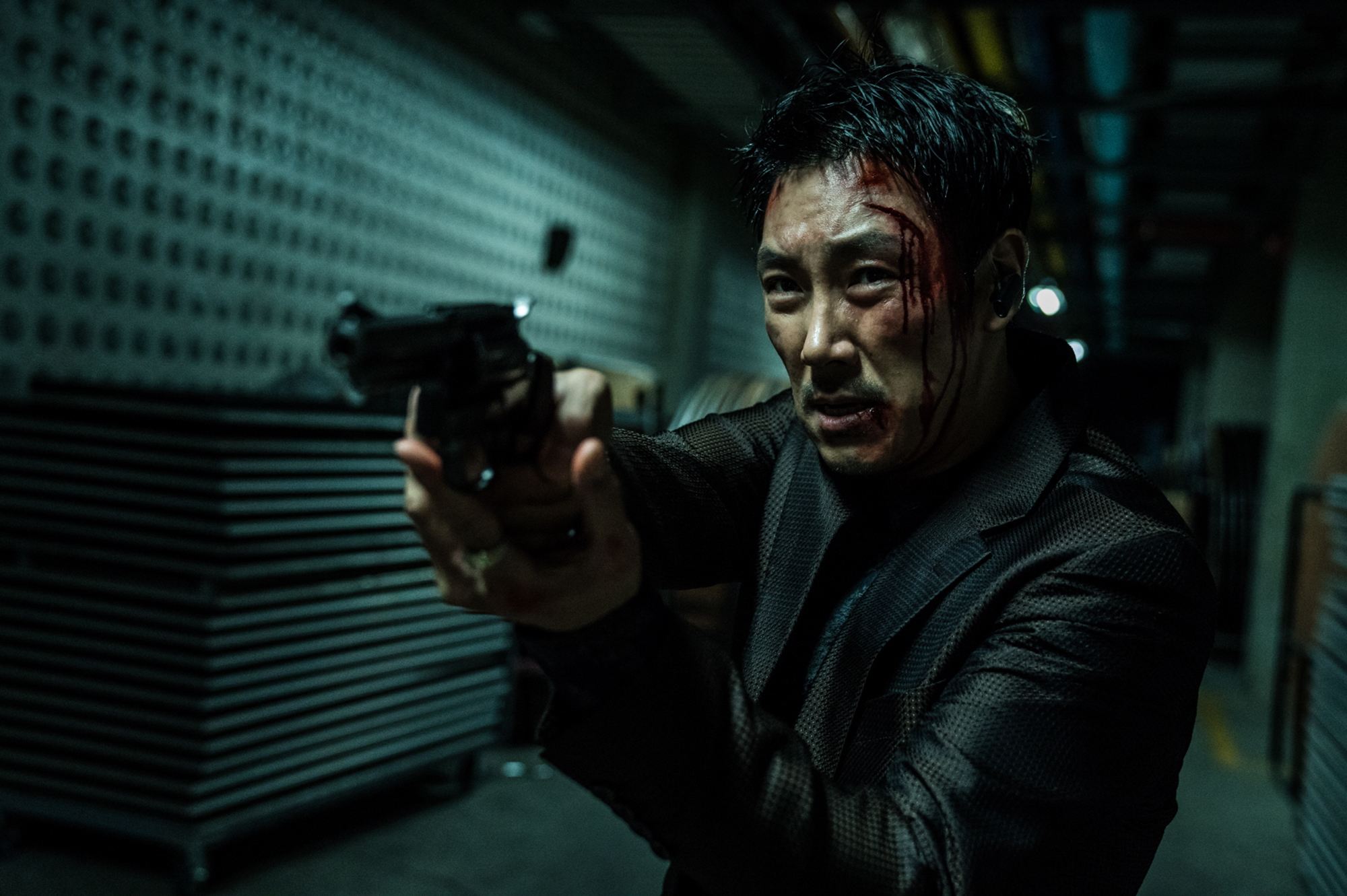 Anticipation is an expression of bias, which is not to say that the bias is uninformed. I have seen only two of the ten Asian films listed below ("Burning" and "Believer," both for festivals)—but my piqued interest in the others is not entirely arbitrary.
What commends these various titles from Japan, China, Korea and Laos is the filmmaking personnel involved and their prior filmographies, forging a link between past and future, and driving me to look out eagerly—and with extreme prejudice—for whatever they do next. I'd recommend you do too. Of course this methodology prevents the inclusion of any directorial debuts.
Above: Cho Jin-woong as police detective Won-ho in "Believer."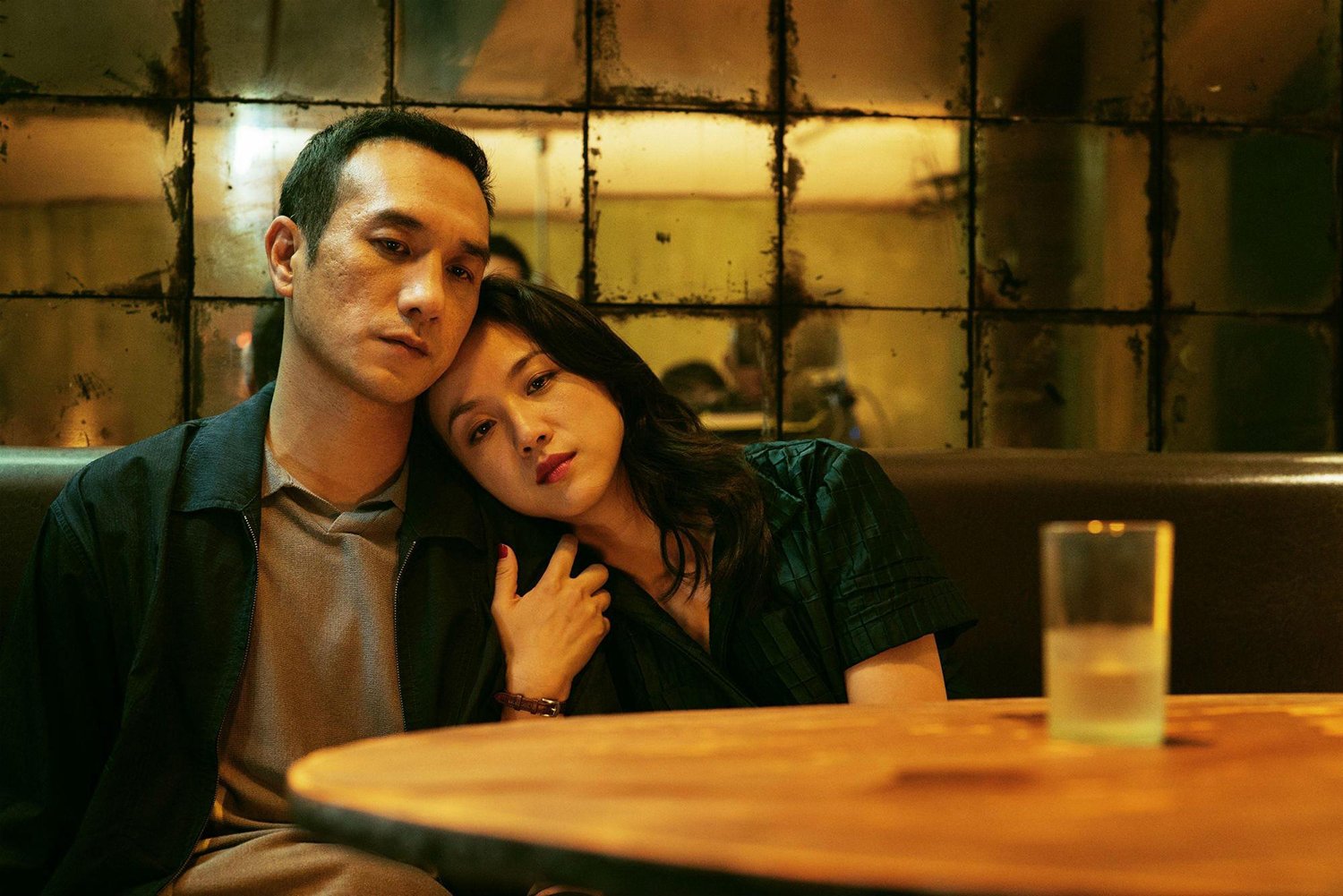 Tang Wei and Sylvia Chang in Bi Gan's multiple-dimensional romance "Long Day's Journey Into Night."
Long Day's Journey Into Night
Although Bi Gan's arthouse feature debut "Kaili Blues" (2015) earned only six million yuan at the Chinese box office, his latest has already made twelve times that merely in ticket presales. Opening—after some festival play—in China on New Year's Eve 2018, and set once again in the writer/director's hometown in Guizhou Province, "Long Day's Journey Into Night" (Di qiu zui hou de ye wan) follows a man's oneiric search for lost love. Stylised as neo(n) noir, it is a romantic reverie, with languorous single takes shot in immersive 3D. Sounds like the perfect way to enter 2019.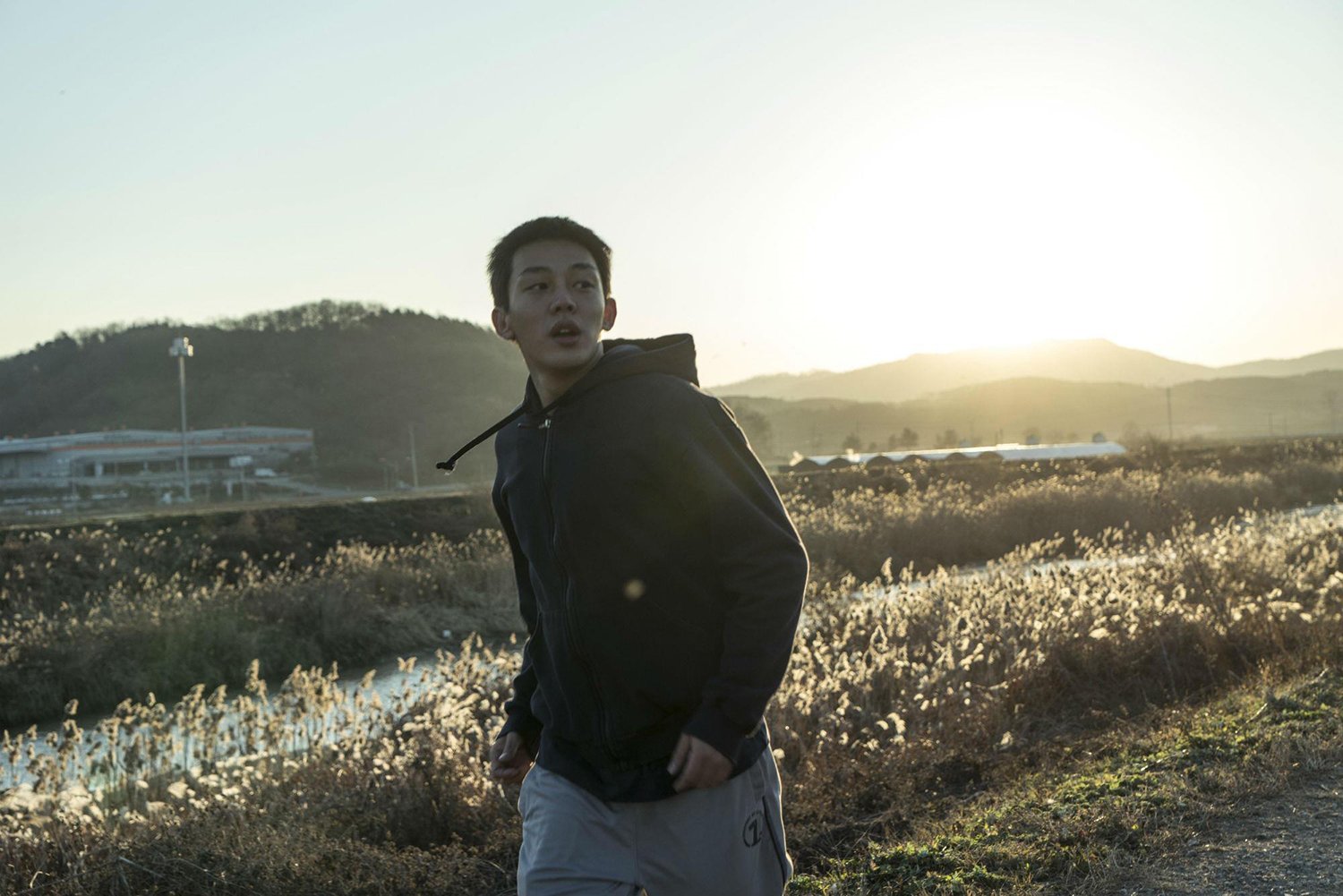 Jong-su (Yoo Ah-in) investigating the ambiguous in "Burning."
Burning
Already released theatrically in some regions in 2018, but not in (e.g.) the US and the UK until early 2019, "Burning" is the sixth feature to be directed by novelist Lee Chang-dong ("Poetry," 2010), and like all his films painstakingly explores the outer edges of the human condition. Adapted from the short story "Barn Burning" by Japanese-American author Haruki Murakami, "Burning" unfolds a combustible love triangle fuelled by jealousy, paranoia and class conflict. The burn may be slow, but it brings a toxic level of ambiguity that builds tangible tensions to the point of explosion.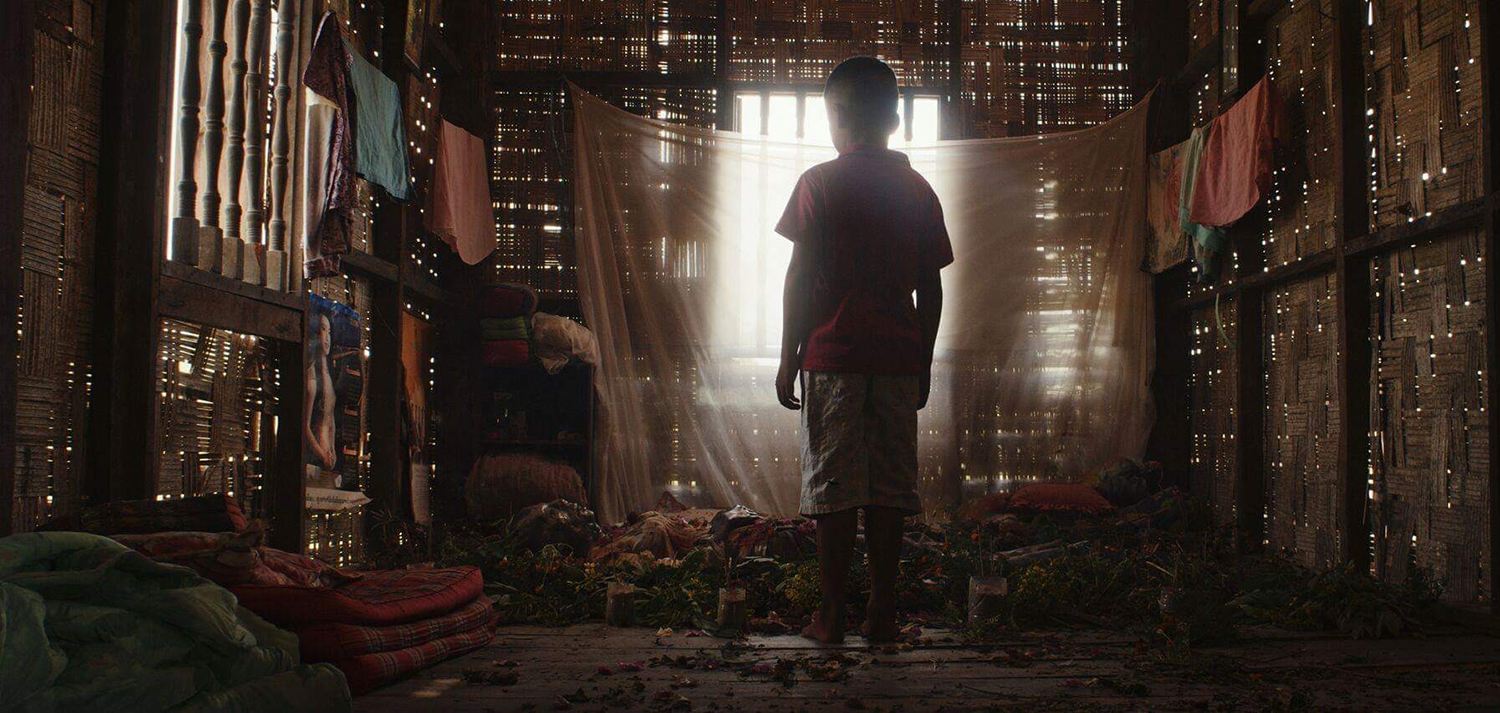 Ghosts of the past haunt Mattie Do's "The Long Walk."
The Long Walk
With her pioneering features "Chanthaly"(2012) and "Dearest Sister" (2016), Mattie Do has proved herself both Laos' first female director and its first genre director. Her latest, "The Long Walk" (Bor Mi Vanh Chark), promises a blend of sci-fi and the supernatural, as the ghost of a young girl regularly walks with an old man along the country road where she was accidentally killed when he was a boy, and shows him a way to travel back in time to the death of his mother. Once again, the screenplay has been written by Do's husband Christopher Larsen.
Deng Chao doubles up in Zhang Yimou's "Shadow."
Shadow
With "Red Sorghum" (1988), "Ju Dou" (1990) and "Raise The Red Lantern" (1991), Zhang Yimou established himself as China's master of colour-coded, slyly political, arthouse cinema, and a darling of the international film circuit. Then with "Hero" (2002), "House of Flying Daggers" (2004) and Curse of the Golden Flower (2006), he reinvented himself, along with the wuxia genre, by crafting an ornate, florid form of art fu. His latest "Shadow" (Ying), a martial epic set in the Three Kingdoms era, interweaves double-dealing strategy and issues of women's marginalisation through its stylised battles. It ought to be unmissable.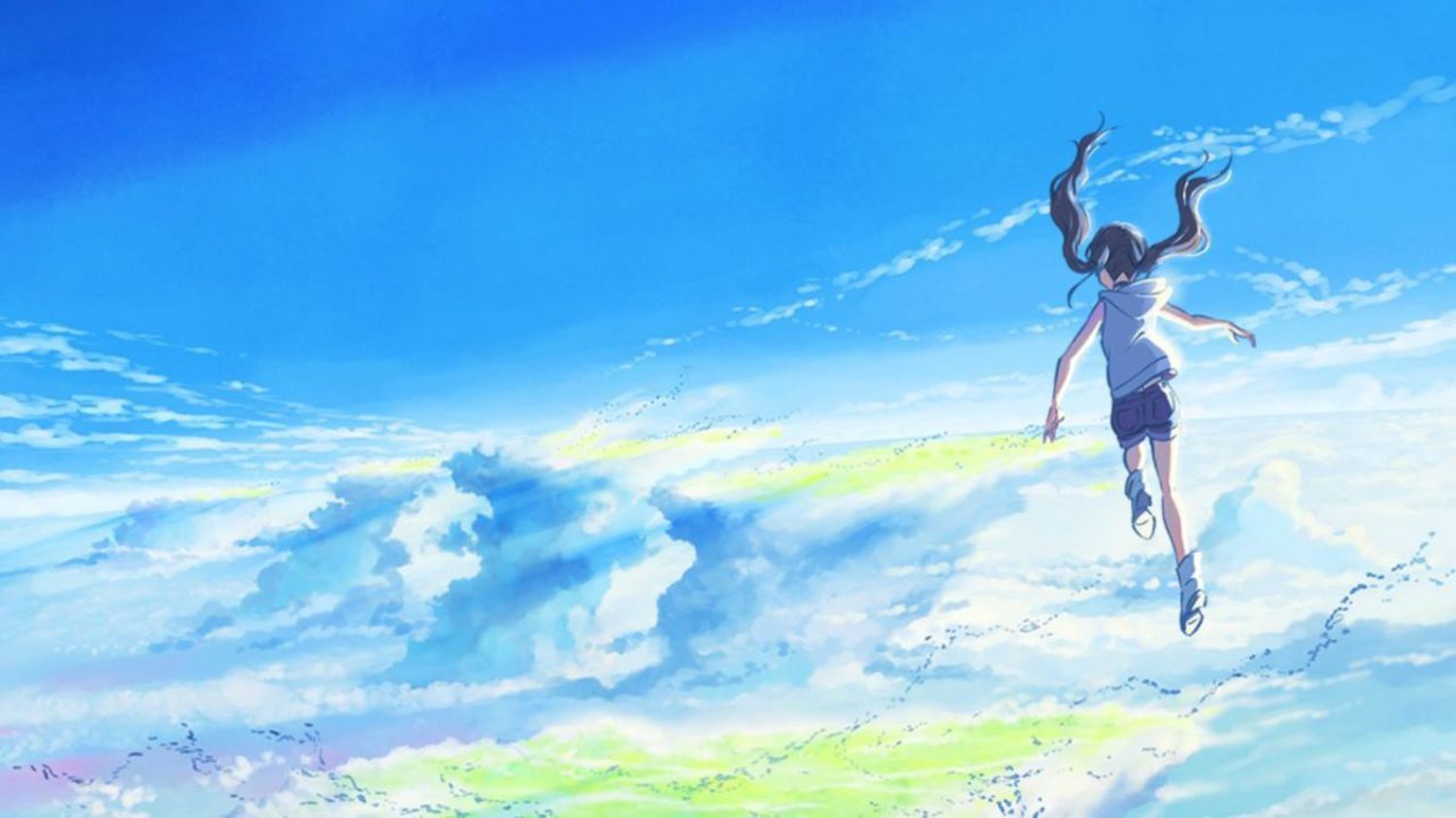 Akina Amano rides the storm in "Weathering With You."
Weathering With You
Writer/director Makoto Shinkai enjoyed huge box-office success with his body-switching anime "Your Name" (2016). Now he follows this up with another romantic fantasy, "Weathering With You" (Tenki no Ko), in which high-school student Hotaka Morishima (voiced by Kotaro Daigo) moves from his island to rain-swept Tokyo. There, down on his luck, he takes a job with an occult magazine, and meets young Akina Amano (Nana Mori) who is gifted with a mysterious power to control the weather. Expect tricky concepts grounded in sensitively observed characterisation, luscious animation, and an adult take on young love.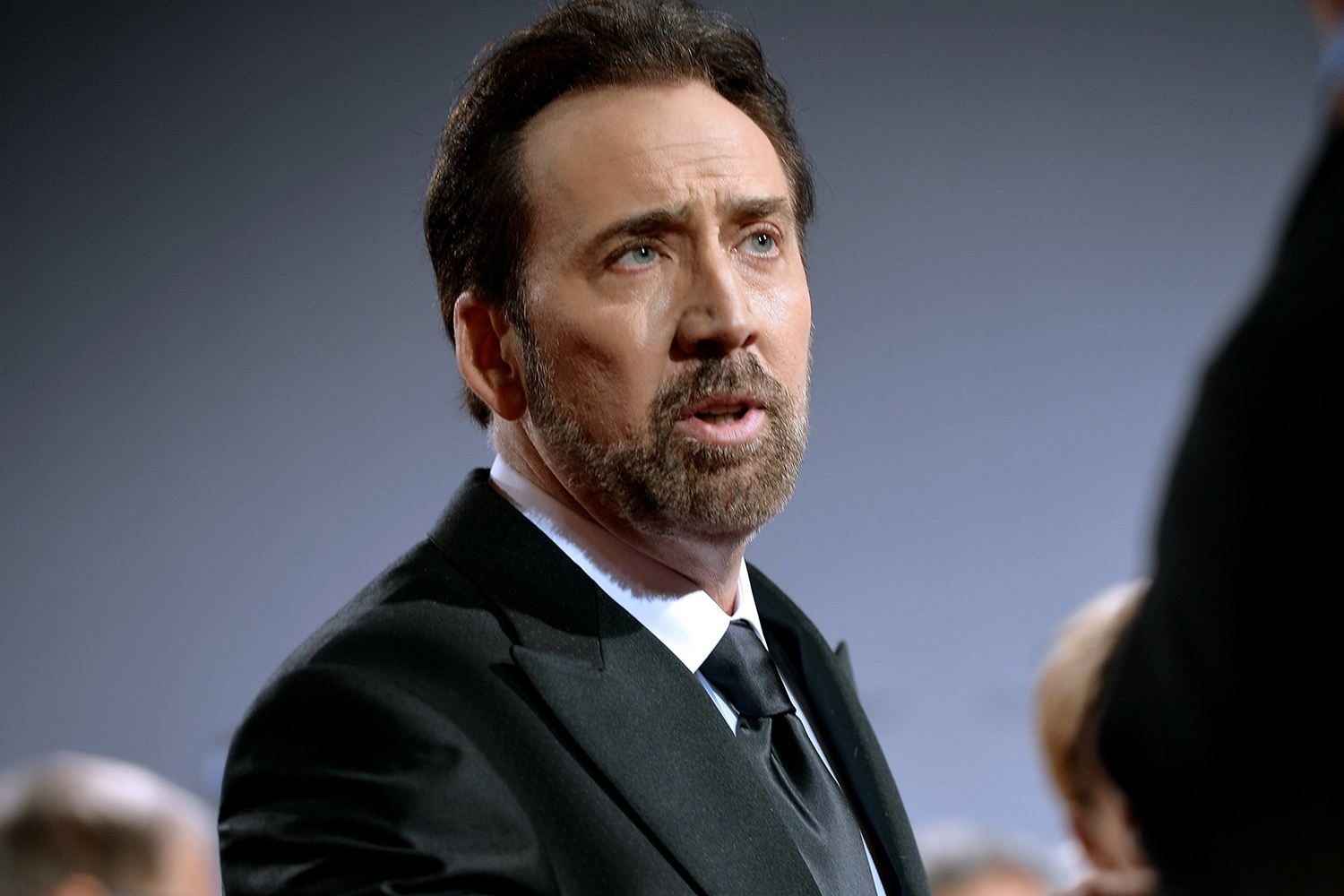 Nicolas Cage will appear in Sion Sono's "Prisoner of the Ghostland." Photo © Independent.
Prisoners of the Ghostland
Sion Sono is one of Japanese cinema's bad boys, churning out indie films with an energy and pace that typically matches their punkish content. Nicolas Cage is an actor who explores every nook and nuance of over-the-top performance. The very idea that the director behind "Love Exposure" (2008), "Cold Fish" (2010) and "Why Don't You Play In Hell?" (2013) and the star of "Raising Arizona" (1987), "Bad Lieutenant" (2009) and "Mandy" (2018) should work together seems both to make perfect sense and to promise something absolutely off the charts. Let's hope this post-apocalyptic supernatural action thriller delivers.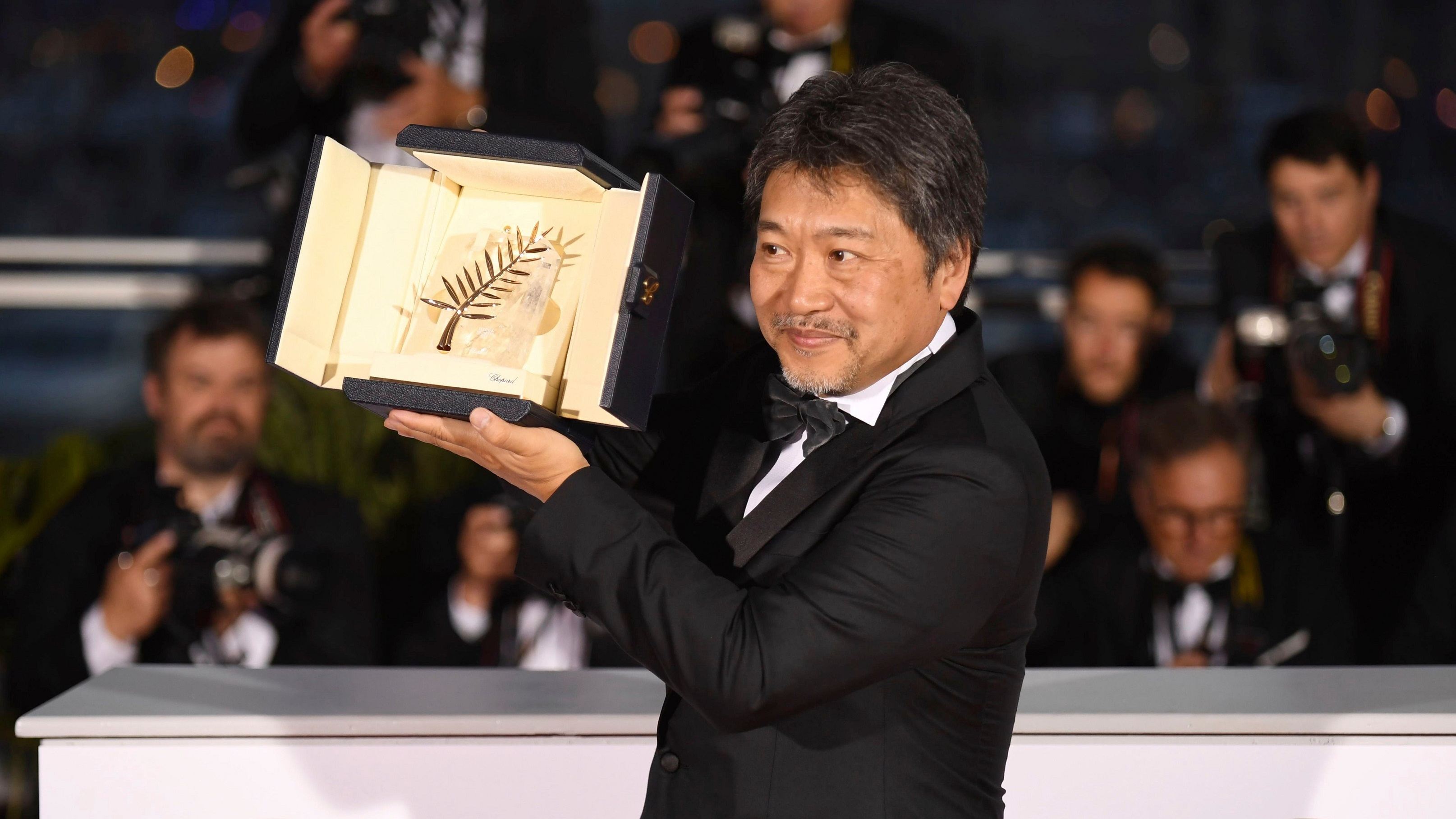 Fresh from winning the Palme d'Or for "Shoplifters," Hirokazu Kore-eda to helm "The Truth." Photo © Arthur Mola/Invision/AP/REX/Shutterstock.
The Truth
Sometimes just the name of the writer/director is enough to spark your anticipation. With films like "After Life" (1998), "Nobody Knows" (2004), "Still Walking" (2008) and his Palme d'Or winner "Shoplifters" (2018), Hirokazu Kore-eda has proved himself a deft observer of humanity. His next film, "The Truth," is also to be his first made outside Japan (indeed, in France). Catherine Deneuve appears as an actress (also called Catherine) negotiating a difficult relationship with her daughter while also shooting a sci-fi about an ageless mother—which all sounds very meta. Juliette Binoche, Ludivine Sagnier and Ethan Hawke will also star.
Everyone wears a mask in Lee Hae-young's "Believer."
Believer
In this remake of Johnnie To's "Drug War" (2012), a police team tasked with bringing down a vast drug-manufacturing consortium recruits a betrayed underling (Ryu Jun-yeol) to help them. There ensues a tense, taut and twisty masquerade of double agency, where the stakes are dangerously high, and where appearance always trumps reality, with hints, especially towards the end, of a social allegory that exposes a nation more interested in image than in truth. A box-office smash in its native South Korea when it was released in May 2018, Lee Hae-young's "Believer" will hopefully be released in Europe in 2019.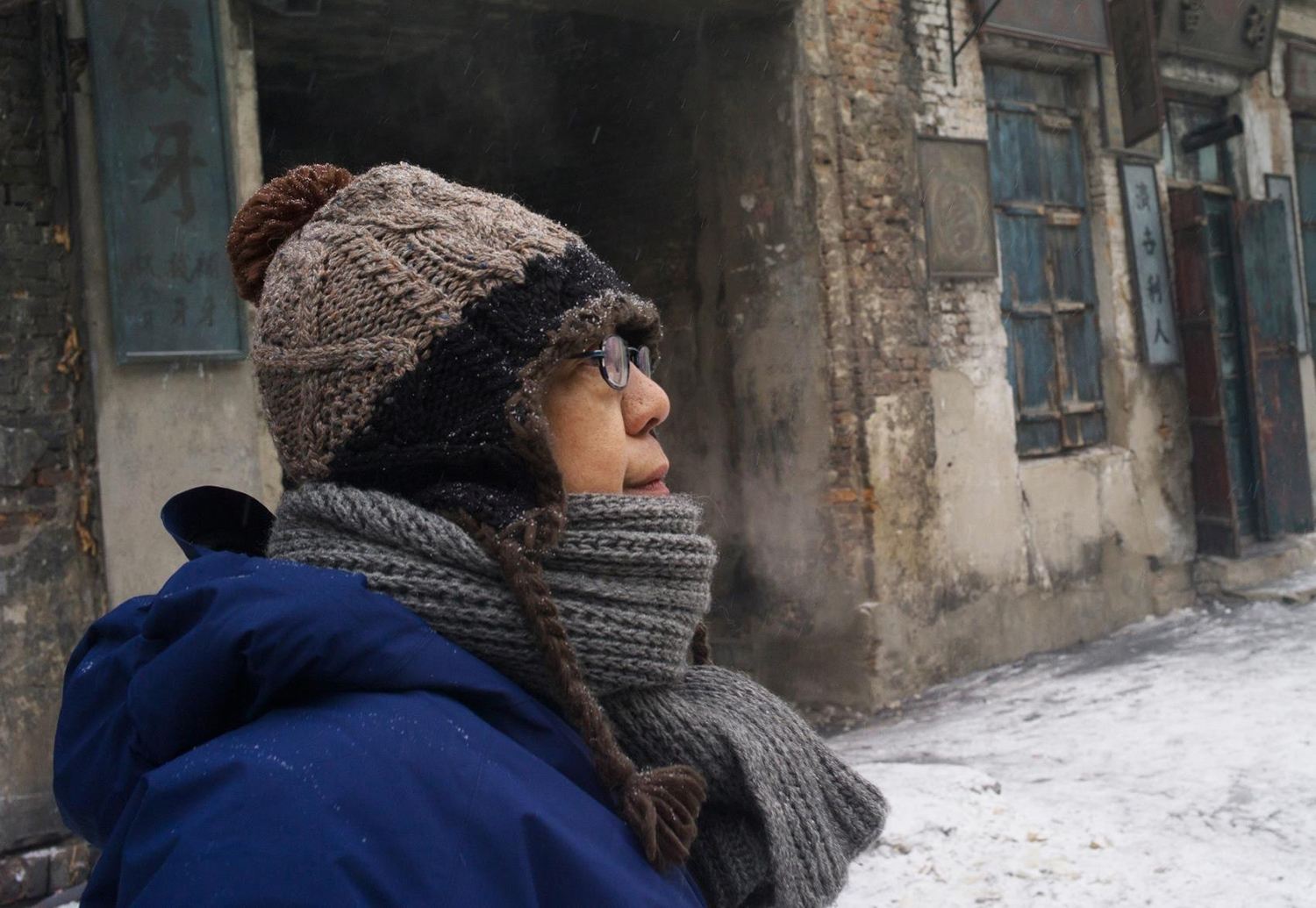 Johnnie To will produce and co-direct Hong Kong anthology "Eight & A Half." Photo of director Ann Hui © Screendaily.
Eight & A Half
Speaking of Johnnie To, "Eight & A Half" ("Baat Bou Bun"), produced by To, is an anthology film that will feature eight separate episodes set in Hong Kong from the 1940s to the present day. At this point it is anyone's guess if or indeed how the film will link to Federico Fellini's similarly titled metacinematic masterwork "8½" (1963)—but the division of the film's different chapters amongst old-school local helmers Ann Hui, Sammo Hung, Ringo Lam, Patrick Tam, Tsui Hark, John Woo, Yuen Woo-Ping and To himself suggests that this will be a history not just of Hong Kong but also of its cinema.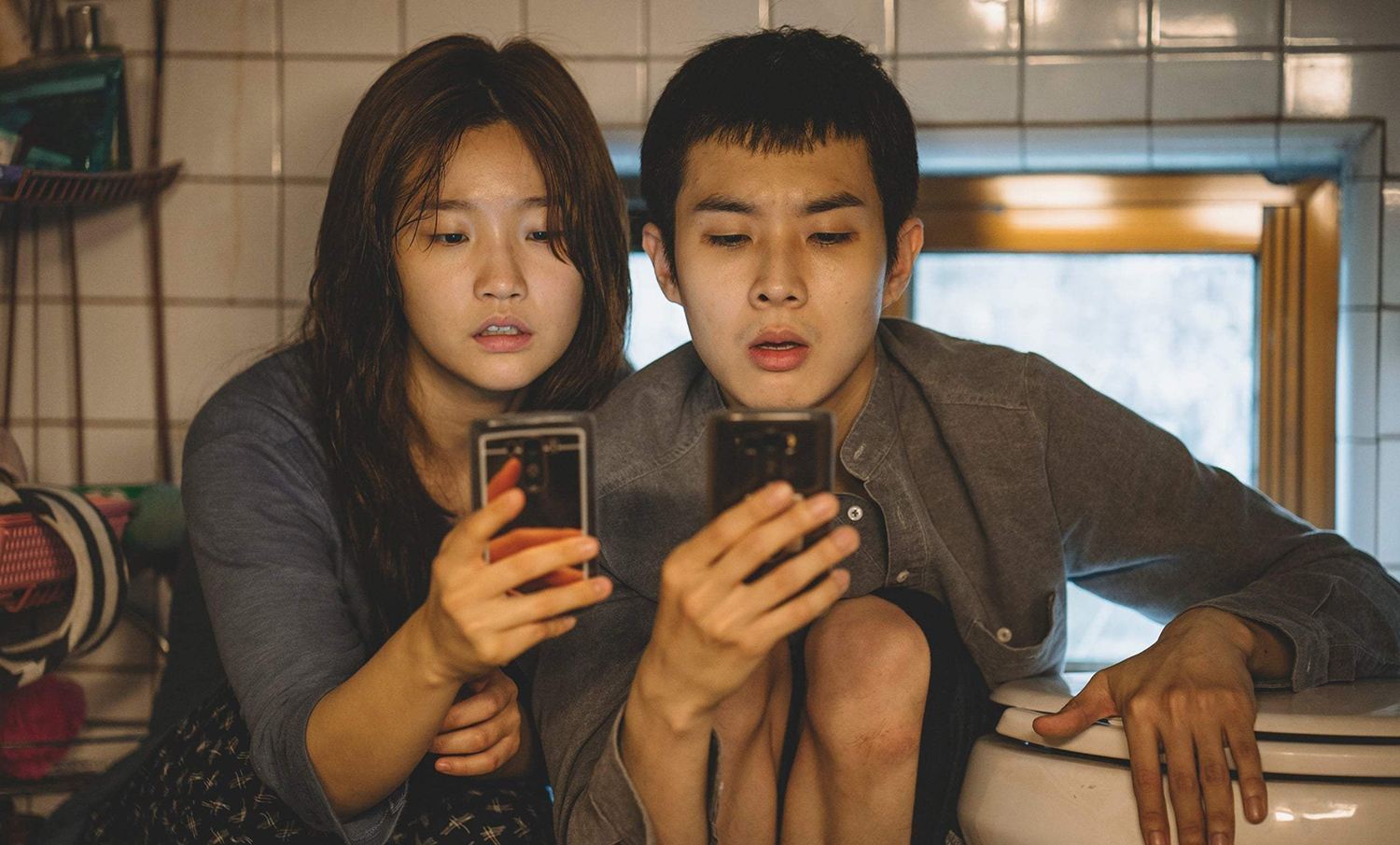 Jo Yeo-jeong and Lee Sun-kyun in Bong Joon-ho's latest, "Parasite."
Parasite
Having already collaborated on "Memories of Murder" (2003), "The Host" (2006) and "Snowpiercer" (2013), Korean director Bong Joon-ho and actor Song Kang-ho are teaming up once again, this time on a film that sees Bong return to his Korean homeland and language after excursions abroad with "Snowpiercer" and "Okja" (2017). Despite the title, which might appear suggestive of a genre film, Parasite is said to be a drama, tracing two separate families which are different yet somehow similar to each other. Not much else is as yet known about it, but the Bong-Song dream team is always beyond dependable.
Images © respective film studios.