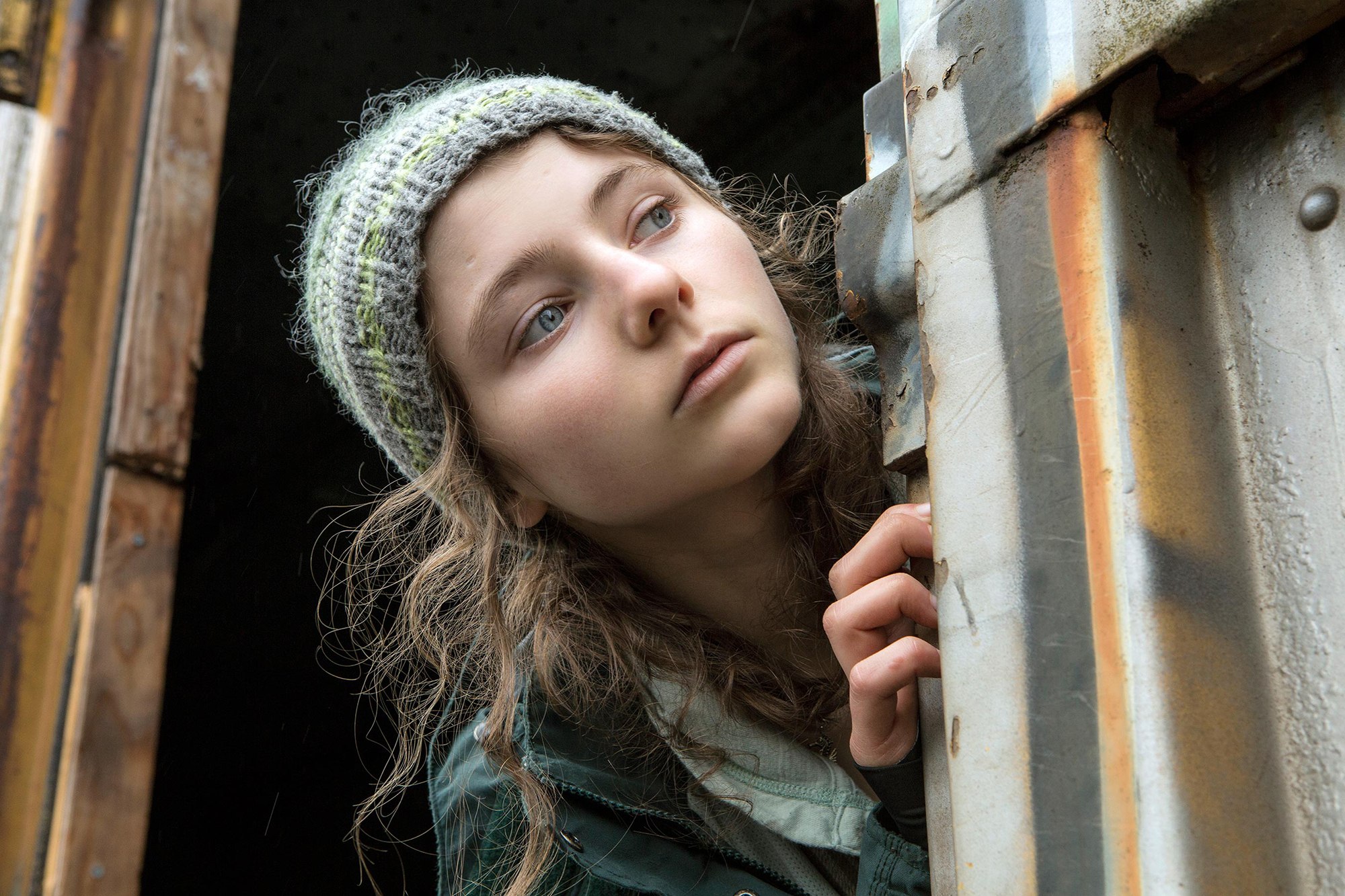 2018 has been an incredible for movies. So good in fact, compiling a list of ten films was a tough nut to crack. Plenty of excellent titles were left out.
"Roma," "Sorry To Bother You," "Loveless," "Blackkklansman," "Downsizing," "Western" and "Climax" all deserve honourable mentions. While summer blockbuster "Mission: Impossible–Fallout" gets a special shout-out for its stunning action spectacle and fight choreography. It's hands down the best action cinema since "Mad Max: Fury Road."
Below you'll find movies from around the world and all deserving of a place on the final list.
Above: Thomasin McKenzie in "Leave No Trace."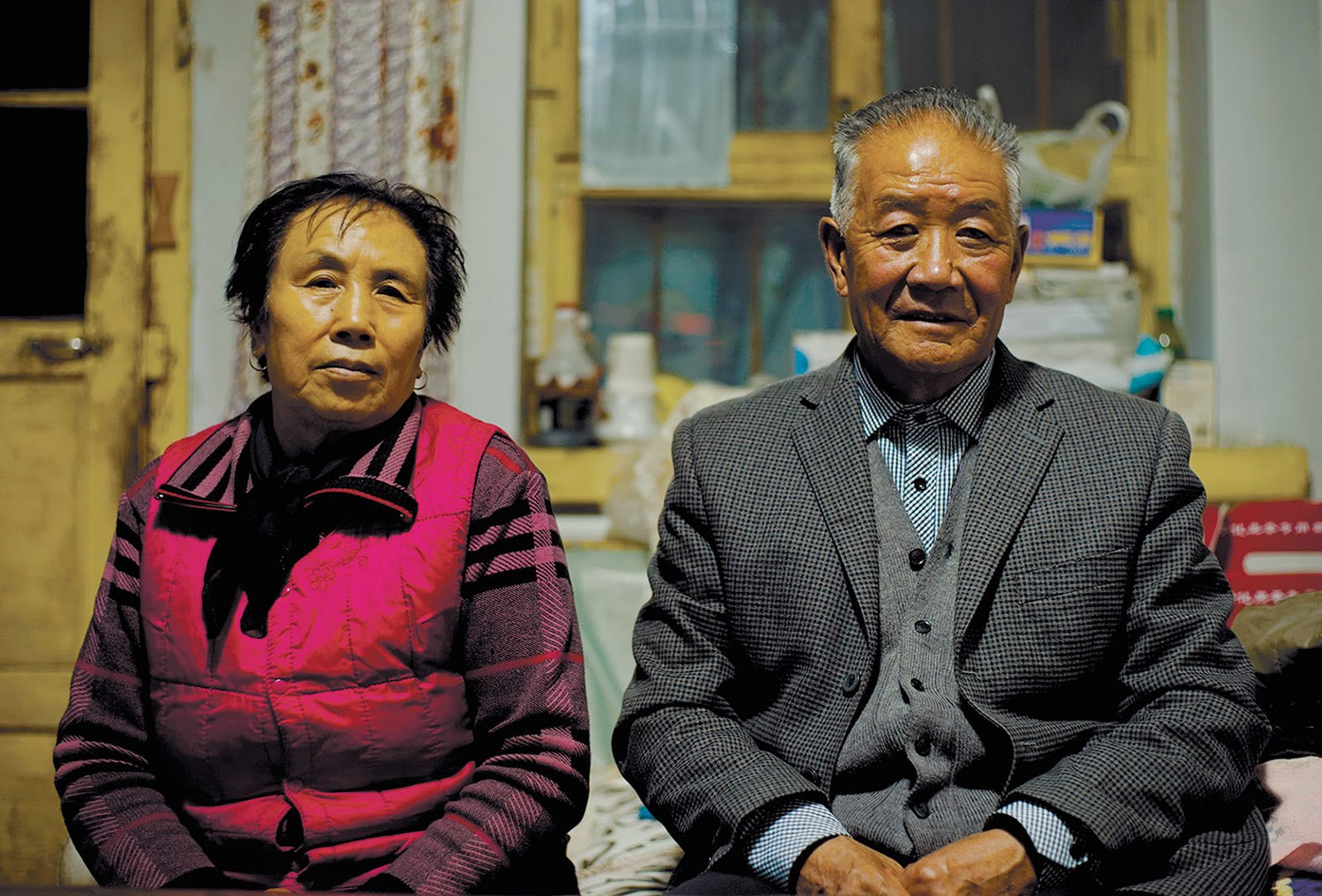 Wang Bing's "Dead Souls" explores a taboo subject in China.
10
Dead Souls
Wang Bing's documentary, "Dead Souls," interviews elderly survivors of Chairman Mao's late-1950s anti-rightest suppressions, whereupon individuals in the Chinese communist party were deemed enemies of the state and capitalist saboteurs. Thousands were sent off to labour camps in barren parts of the country, with the intention being "political re-education." Only 500 survived.
Filmed between 2005 and 2012, running at almost 9 hours, Wang Bing's mournful epic might be a niche topic and subject matter, but committing wholly to it reaps vast rewards. Haunting tales of abject misery and cannibalism drive home the message, that humankind has a ready and willing capacity for inhumanity.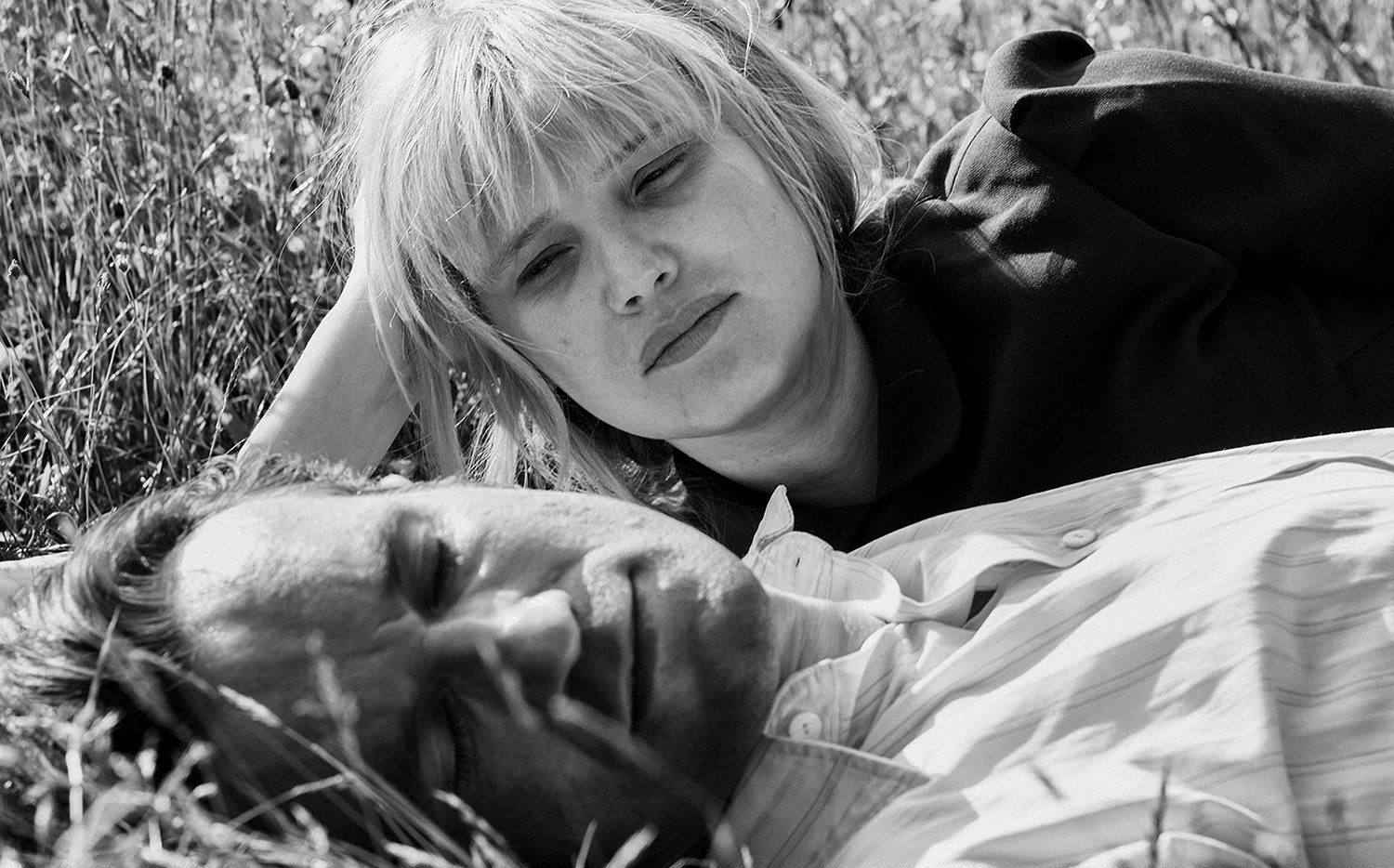 Tomasz Kot and Joanna Kulig in "Cold War."
9
Cold War
Pawel Pawlikowski picked up the Best Director award at this year's "Cannes Film Festival" for his latest, "Cold War."
Set in 1950s post-war communist Europe, "Cold War" is a masterclass in economic storytelling (the film runs a mere 84 minutes) powered by dreamy monochrome visuals and unforgettable lead performances. An Orwellian romance and variation on the "can't live with them, can't live without them" theme, the film depicts a very tragic love story between a young singer and her music teacher lover, over the course of a decade, their paths crossing and diverting for lengthy periods.
"Coco" is Disney-Pixar's masterpiece.
8
Coco
Deserving winner of two Academy Awards (Best Animated Feature and Best Original Song), Lee Unkrich's "Coco" gets even better on repeat viewings. It ranked highly in our mid-year roundup and it's one of the few movies which made the grade for our end of year list.
Disney-Pixar's greatest work to date, "Coco" captured the joys and sorrows of life in a way that felt sublime and true.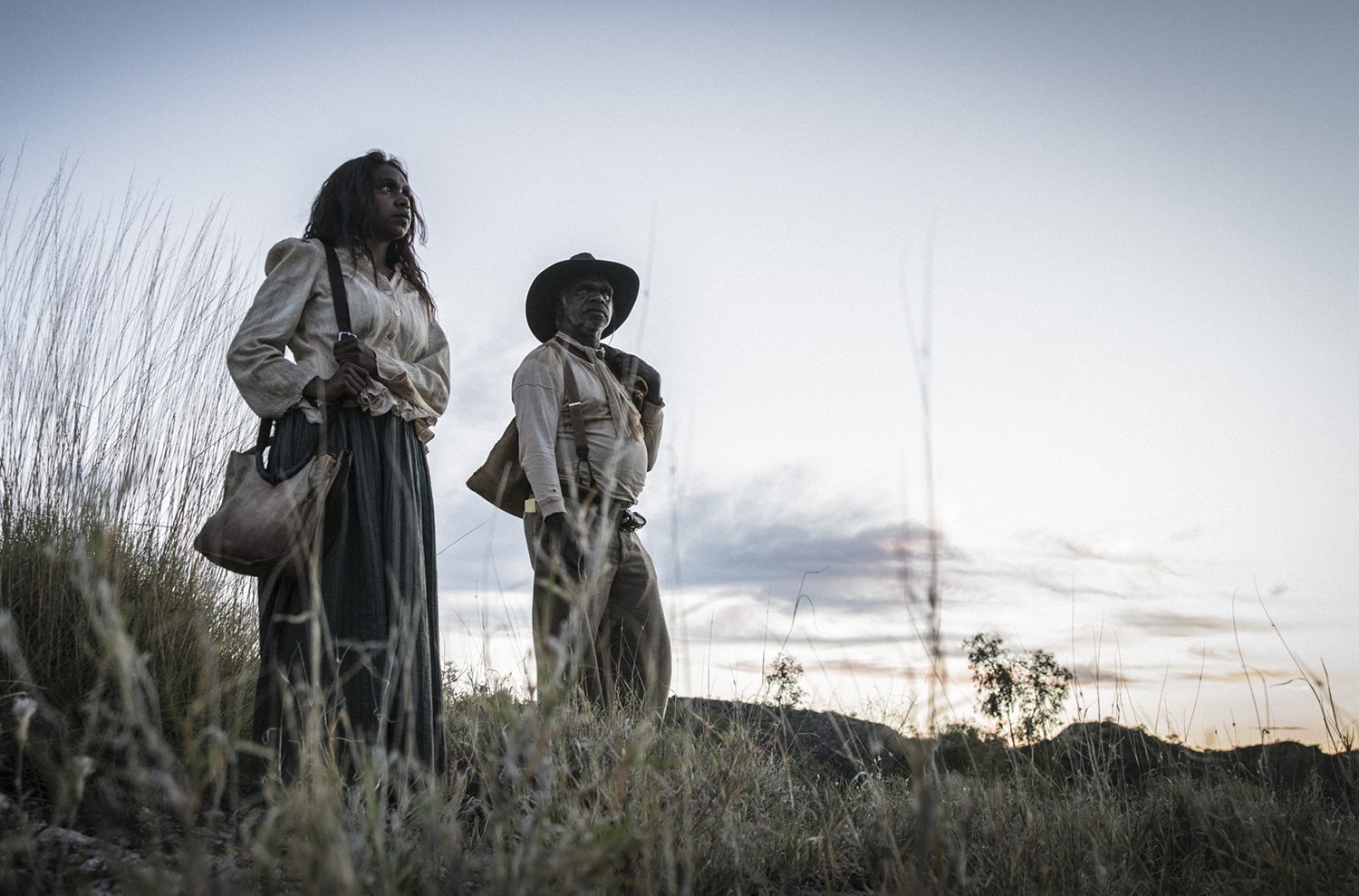 Hamilton Morris and Natassia Gorey-Furber in "Sweet Country."
7
Sweet Country
An Aboriginal farm worker shoots dead a WW1 veteran (in self-defence) and goes on the run across the Outback, in Warwick Thornton's award-winning "Sweet Country."
The abrupt use of the flash-forward editing technique lends "Sweet Country" an abstract quality, which precisely disrupts the classical narrative of love and revenge, lending the film a sense of doom and pessimism. Familiar faces Bryan Brown, Sam Neill and Ewen Leslie lend support, but the film's stars are Hamilton Morris as Sam Kelly, the farm worker turned outlaw, and Thornton's cinematography.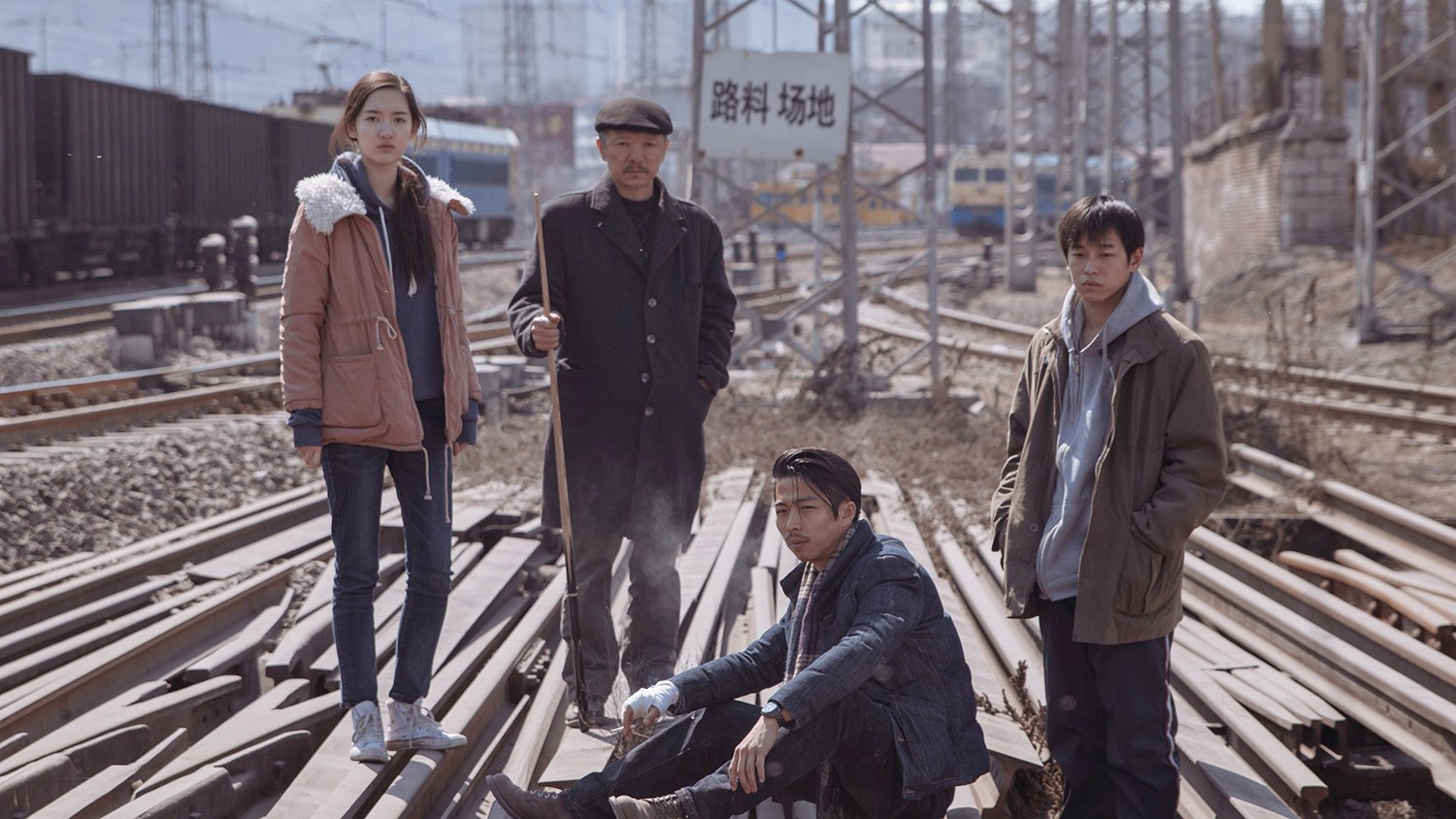 The ensemble cast from "An Elephant Sitting Still."
6
An Elephant Sitting Still
Upon finishing his debut feature film novelist turned director, Hu Bo, committed suicide. He was 29. "An Elephant Sitting Still" is the filmmaker's artistic legacy on the big screen, and it is a fine one.
Following a group of economically-deprived characters in an industrial Chinese town, over the course of a single day, from dawn to dusk, "An Elephant Sitting Still" is a near 4-hr saga unrelentingly focused on the trials and tribulations (and existential horrors) of everyday life. A haunting and despairing drama, "An Elephant Sitting Still" is a film searching for glimmers of hope in an uncaring world.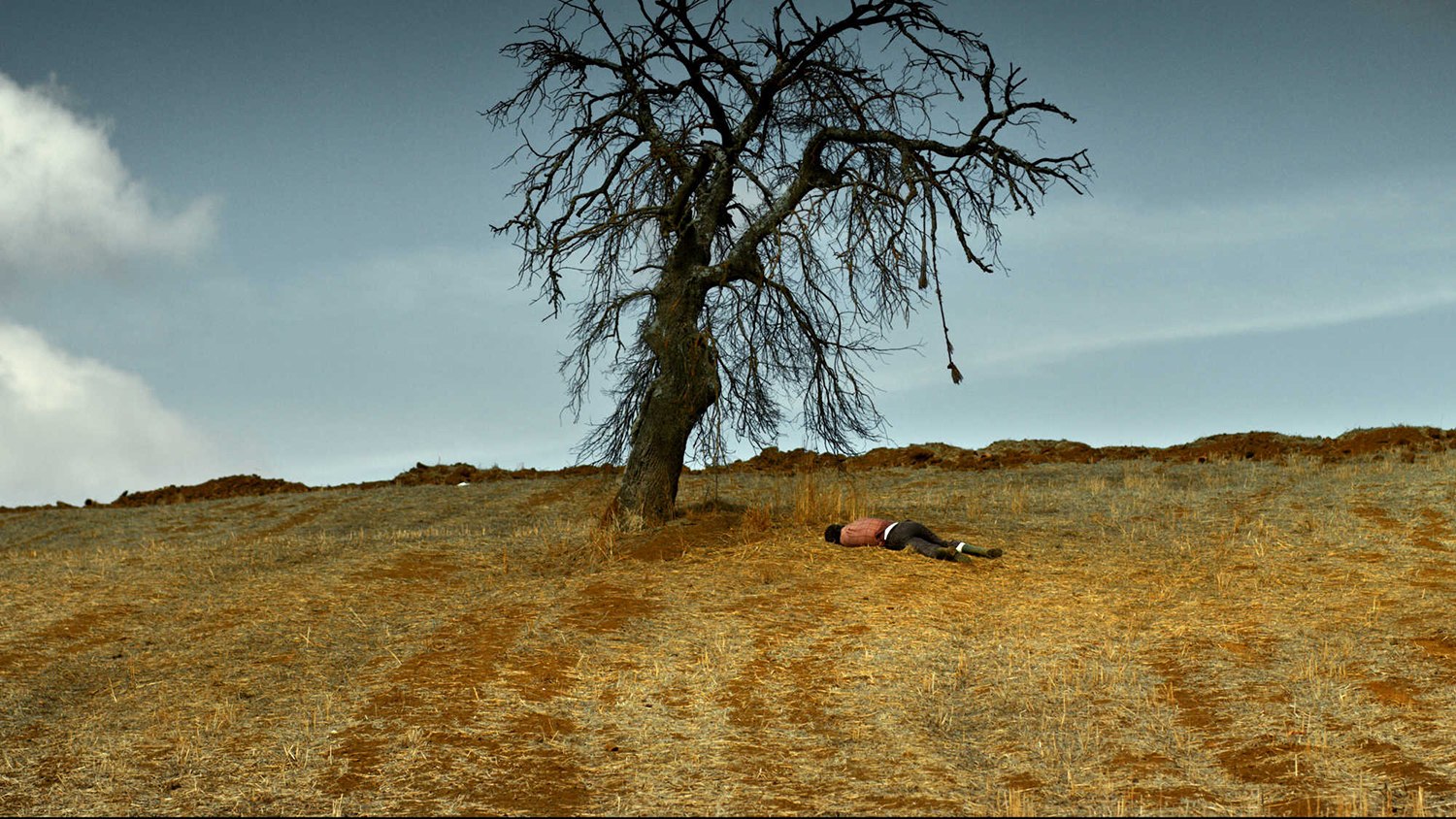 Nuri Bilge Ceylan's "The Wild Pear Tree" premiered at Cannes.
5
The Wild Pear Tree
Turkey's Nuri Bilge Ceylan has had one helluva decade: "Once Upon a Time in Anatolia" (2011), Palme d'Or winner "Winter Sleep" (2015) and now "The Wild Pear Tree." These films represent unrivalled cinematic greatness.
Making its bow at 2018's "Cannes Film Festival" as a late addition to the Official Selection, "The Wild Pear Tree" is the story of a young frustrated writer returning to the village where he grew up. Lyrical, rich with emotional detail and gorgeously photographed, Ceylan struck creative gold, again.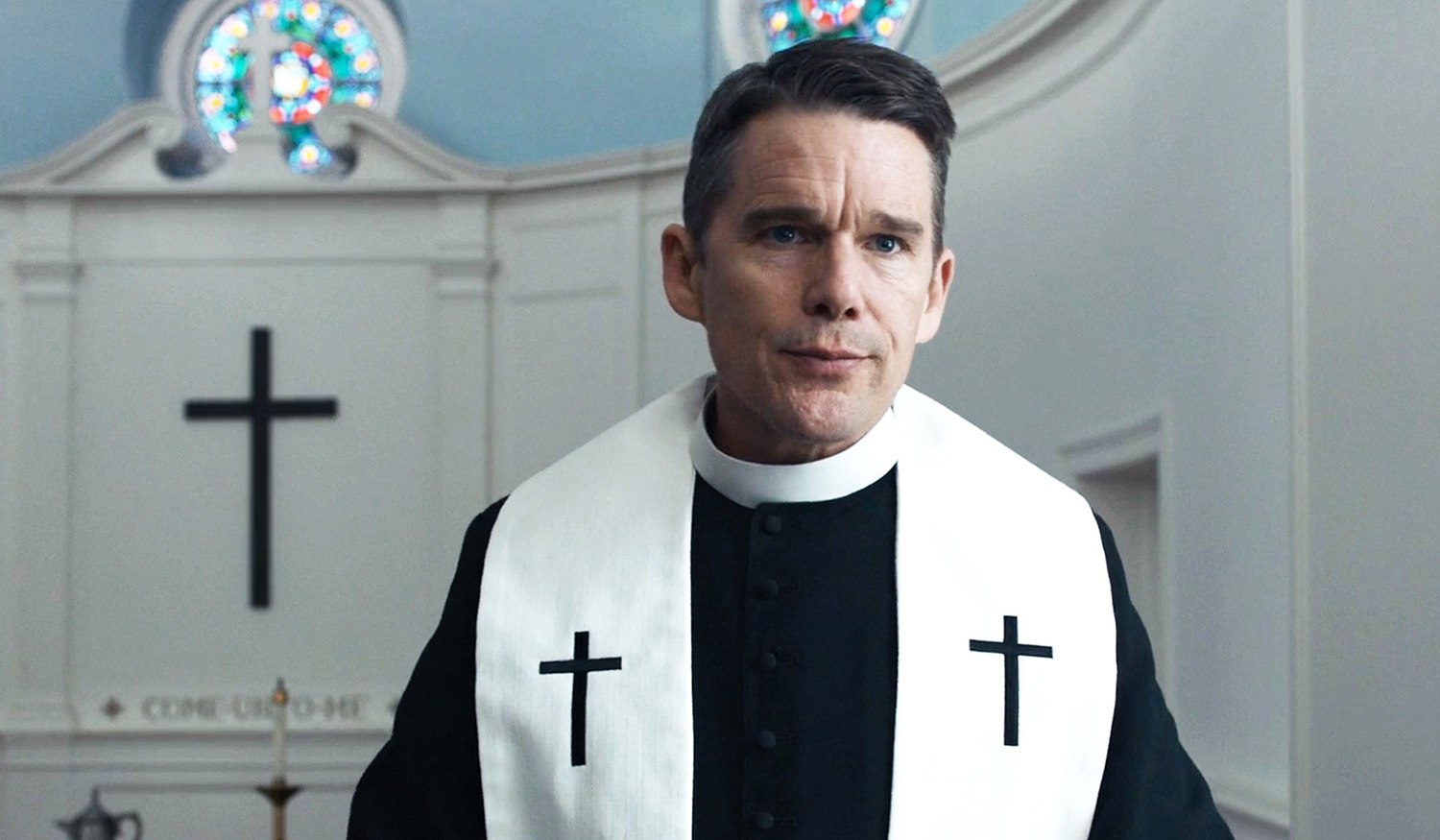 Ethan Hawke gives a powerful performance in "First Reformed."
4
First Reformed
"First Reformed" is a late-era masterpiece from director and screenwriter, Paul Schrader. Ethan Hawke, too, has never delivered such a captivating and powerful performance before.
"First Reformed" works as a spiritual companion piece to Martin Scorsese's "Taxi Driver" (screenplay by Schrader), this time switching the character to an angst-ridden parish priest, whose life and beliefs change after befriending an eco-warrior and his pregnant wife. Everything works in what feels like an almost magical, alchemical, aesthetic unison: from the sound design (footsteps have rarely sounded so laden with existential symbolism) to its austere camerawork and compositions to a shocking plot trajectory.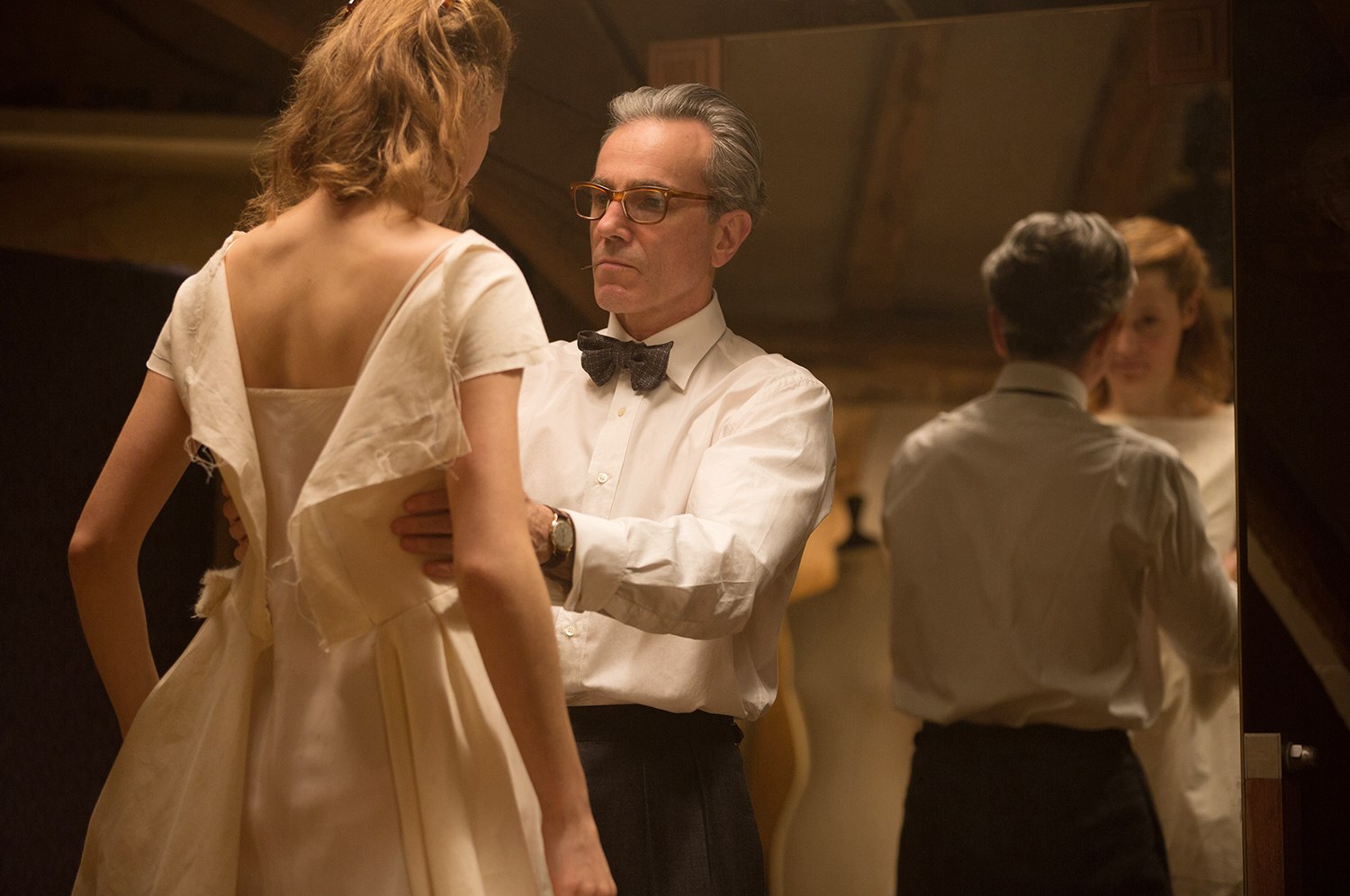 Daniel Day-Lewis as Reynolds Woodcock in "Phantom Thread."
3
Phantom Thread
Paul Thomas Anderson's American, outsider eye, brought fresh perspective to a tale of very English perversity. "Phantom Thread" is another from our list earlier in the year, which made final cut.
Daniel Day-Lewis and Leslie Manville were each outstanding as siblings running their haute couture fashion house in 1950s England. While the main story focused on Reynolds Woodcock (Day-Lewis) and his delightfully twisted relationship with muse Alma (Vicky Krieps), the scenes between Reynolds and big sister, Cyril (Manville), were the film's secret weapon. "Phantom Thread" continued Paul Thomas Anderson's exceptional run.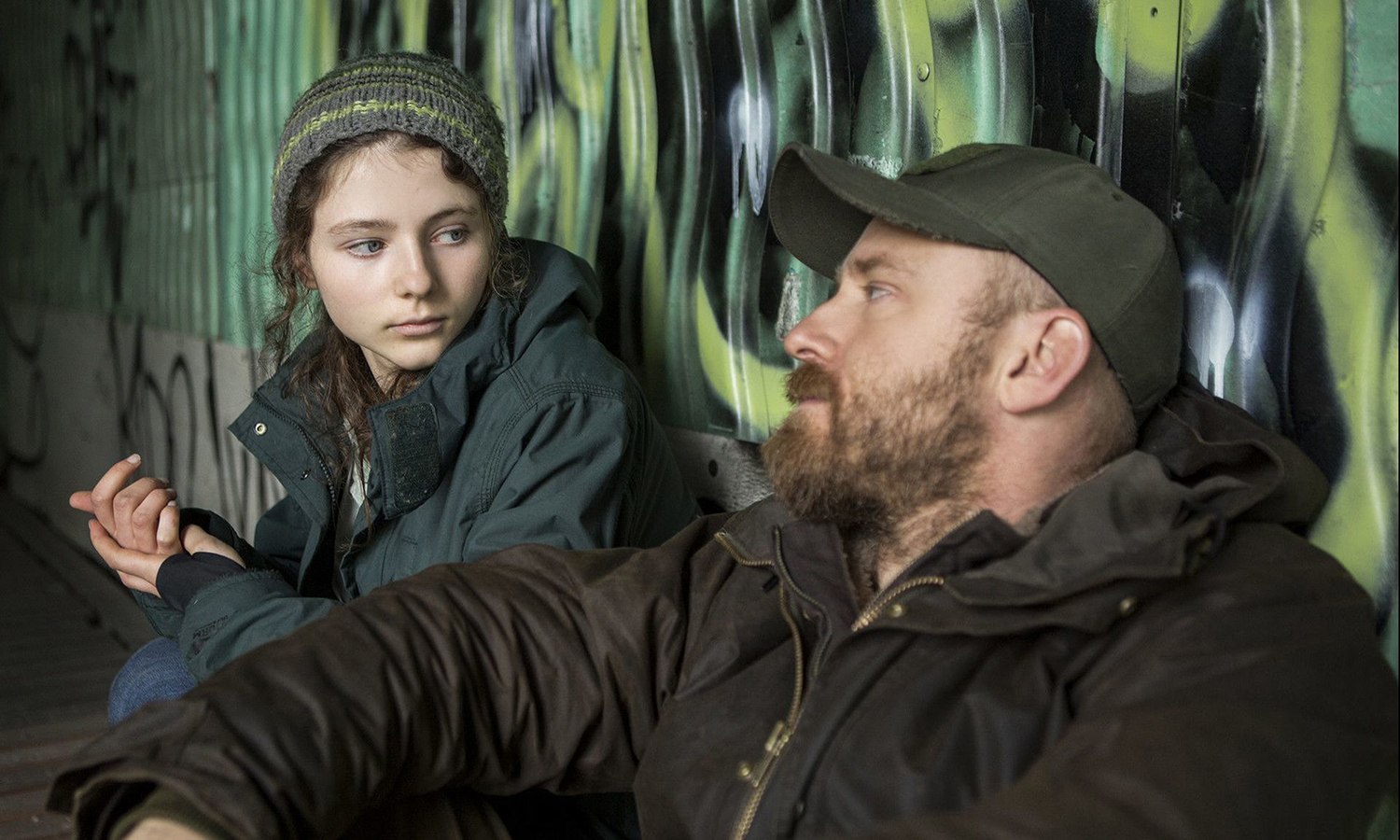 A father and daughter live off grid in Debra Granik's superb drama.
2
Leave No Trace
Debra Granik's "Leave No Trace" cuts deep. As with our highest ranked selection in the list, it features a psychologically damaged American soldier as the main character.
Starring Ben Foster and Thomasin McKenzie, as a father and daughter living off grid in the forest of the Pacific Northwest, the ex-soldier unable to function for long in everyday society. He wants to avoid the world, whereas his 13-year-old daughter feels its pull. Ringing with empathy and full of dramatic tension, Granik's direction is nothing short of masterful.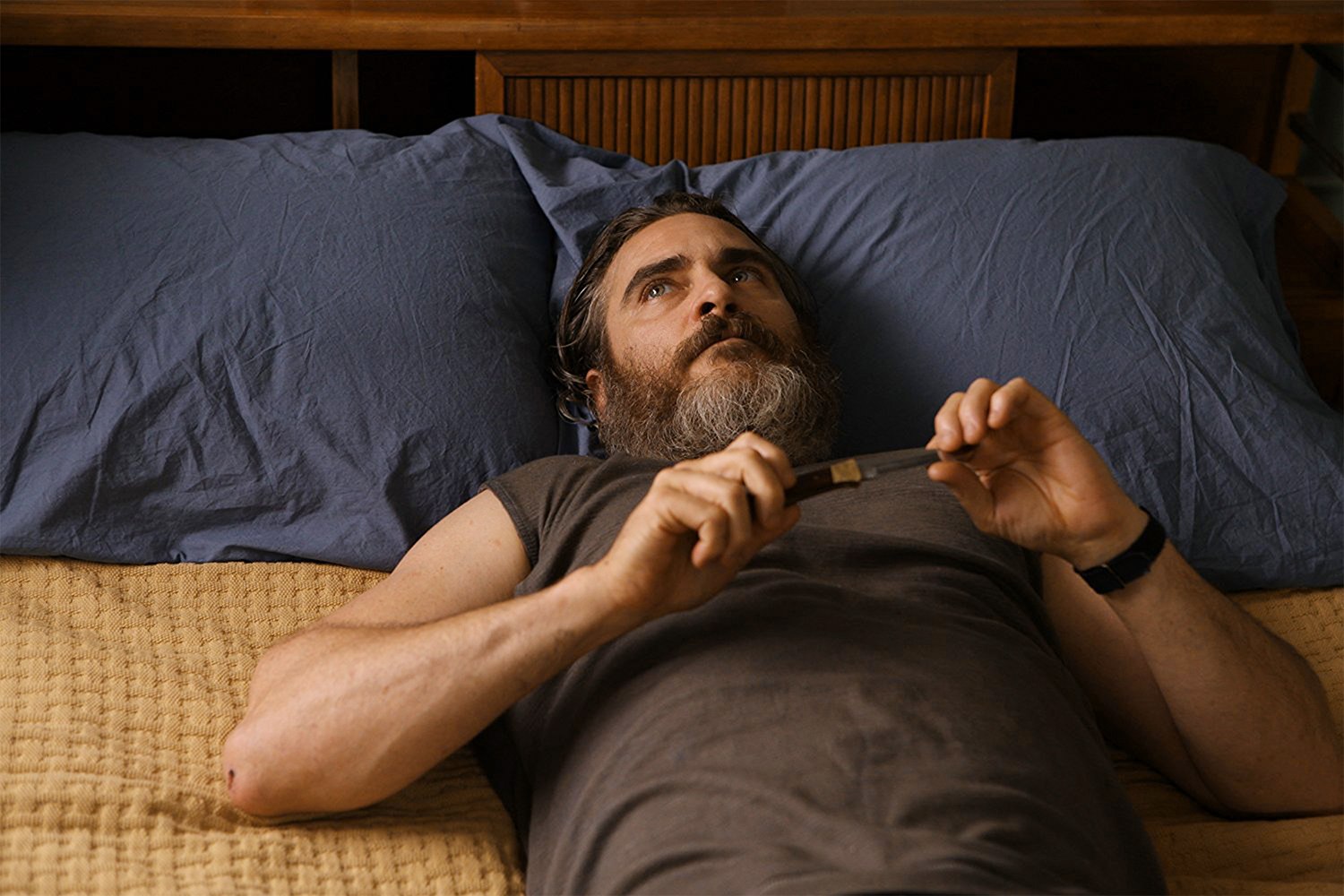 Joaquin Phoenix as Joe, a PTSD-suffering assassin, in "You Were Never Really Here."
1
You Were Never Really Here
Lynne Ramsay's "You Were Never Really Here" wowed us at Cannes last year and wowed us all over again, when put out on general release back in April. Multiple viewings confirm the Scottish director's experimental genre flick is quite simply a marvel of cinematic imagination and invention. Repeat viewings are essential.
Headlined by Joaquin Phoenix's incredibly unnerving and tragic portrait of an assassin suffering from PTSD (he was a soldier before returning home to work as a hitman), it's easily the finest performance of his career to date. "You Were Never Really Here" is god-level filmmaking.
Photos © respective film studios.