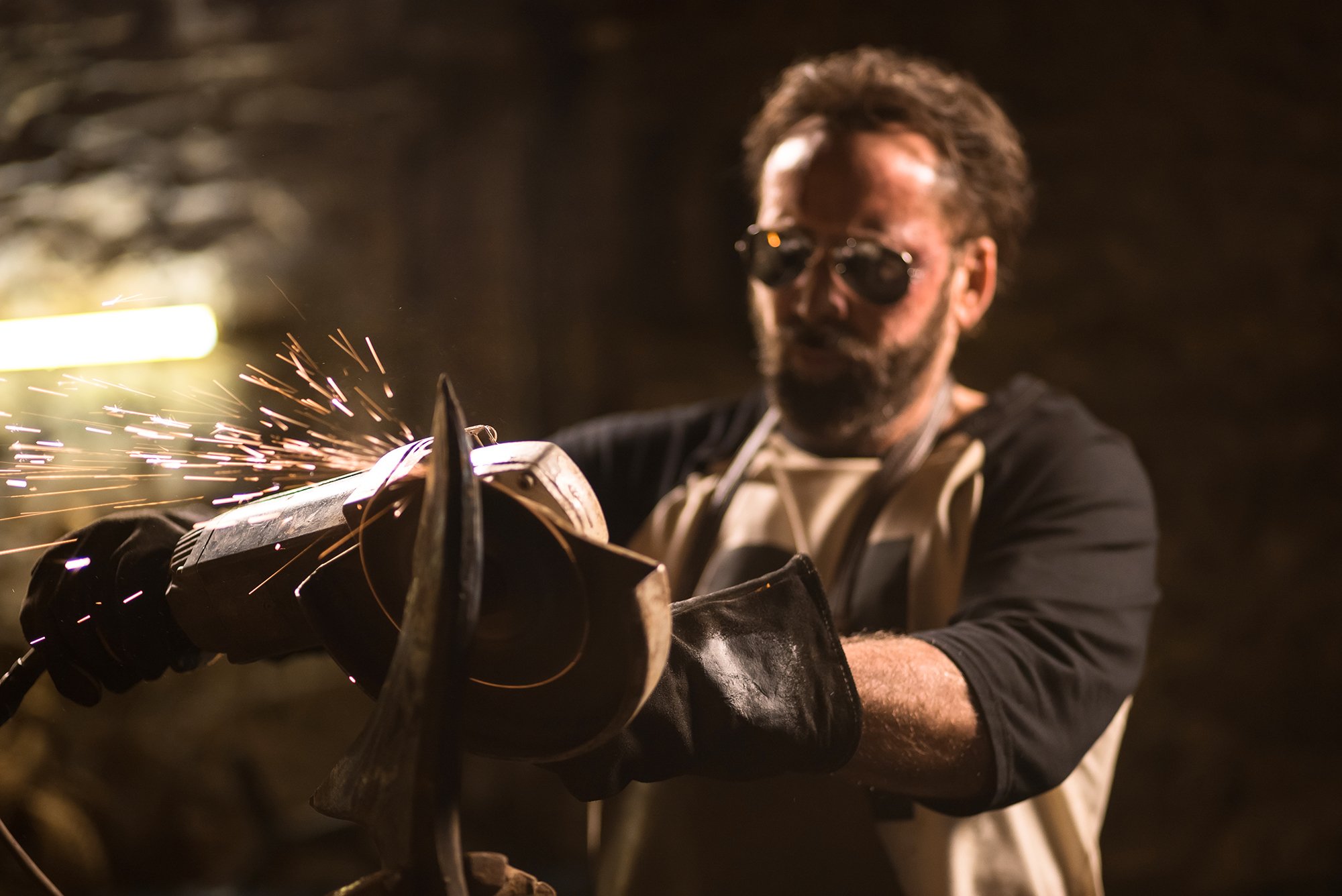 The BFI London Film Festival 2018 provided plenty of movies to savour and enjoy, with programmers boldly ensuring female directors were well represented in the line-up.
In Tricia Tuttle's first year as festival director, the opportunity presented itself to tackle the media debate surrounding female representation and make the programme even and diverse. There are perils in this approach, after all what counts at a movie festival is ultimately the work itself, but given the struggles women endure getting movies made, it was a thoughtful gesture and it paid off. Maybe now other festivals will change their selection policies?
The programme—as ever—moped up the big hits from Berlin, Cannes, Venice and Toronto, and showcased a rich array of titles in all sorts of genres and aesthetics. The greatest thing about any movie festival is there is something for everybody.
Above: Nicolas Cage gives one of his best performances in years, in "Mandy."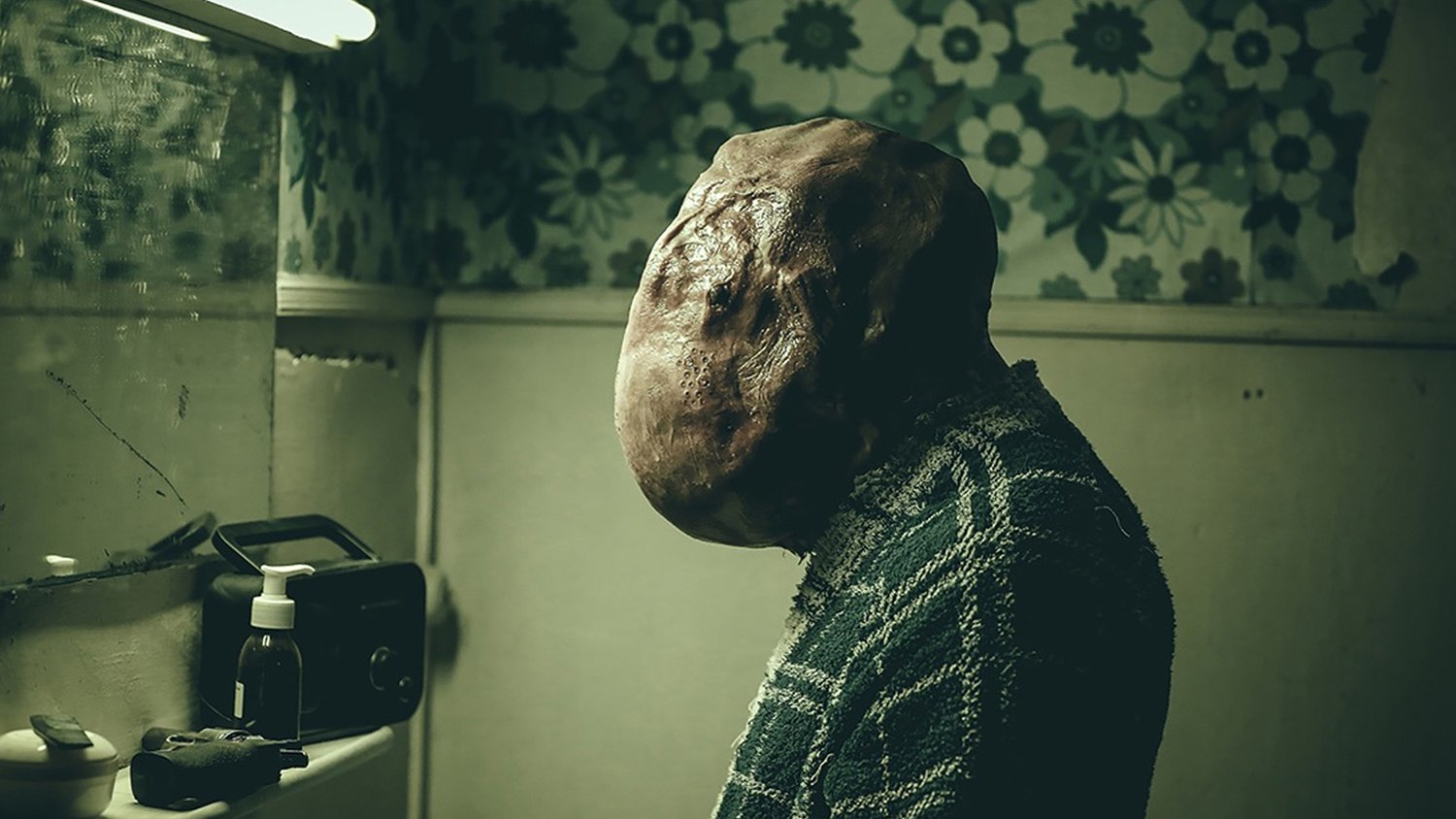 "All the Gods in the Sky" is full of nightmarish imagery and strange scenes.
10
All the Gods in the Sky
The French sure know how to make extremely weird and unforgettable horror movies. They're experts at it. The story of two adults (a brother and sister) living in isolation, a childhood incident having changed the course of their lives forever, "All the Gods in the Sky" is a disorientating and surreal tale of madness, sibling relationships, guilt and redemption.
It might not appeal to mainstream horror fans, because it's arty, often deeply unpleasant, and not a standard-issue genre flick, but for those who like their horror movies totally messed up and a bit different, it's well worth seeking out.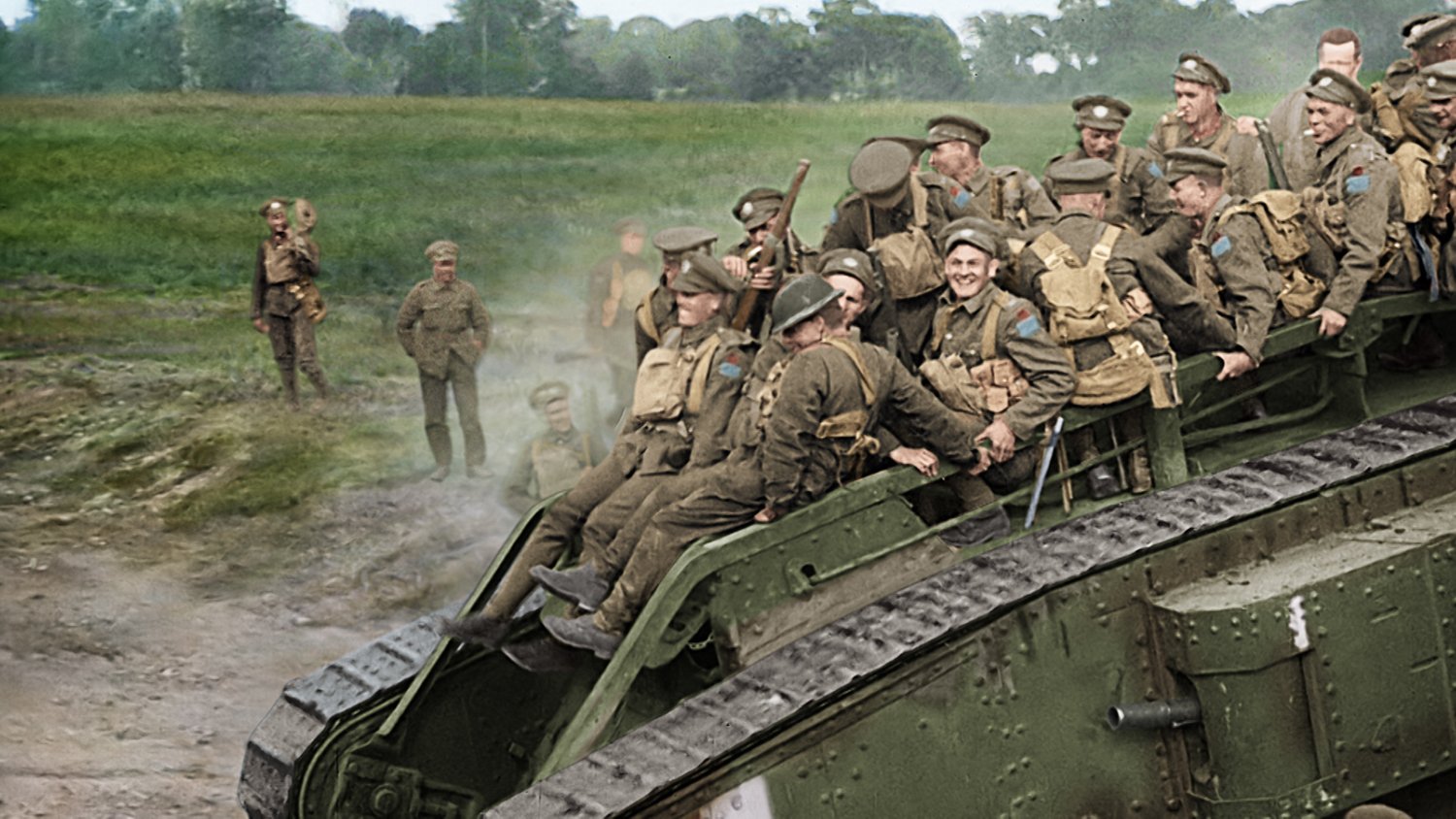 Peter Jackson's war documentary uses controversial methods to jaw-dropping results.
9
They Shall Not Grow Old
Made to commemorate the centenary of the First World War (1914-1918), Kiwi director Peter Jackson teamed up with the BBC and the UK's Imperial War Museum, to make an astonishing documentary using archive footage filmed during the conflict.
There has been some controversy over the creative decisions to use 3D, frame-rate tinkering, colourisation and sound effects, but the result on the screen is consistently jaw-dropping and best understood not as an attempt to revise history, but primarily intended for the audience as an emotional experience and a piece of technological art.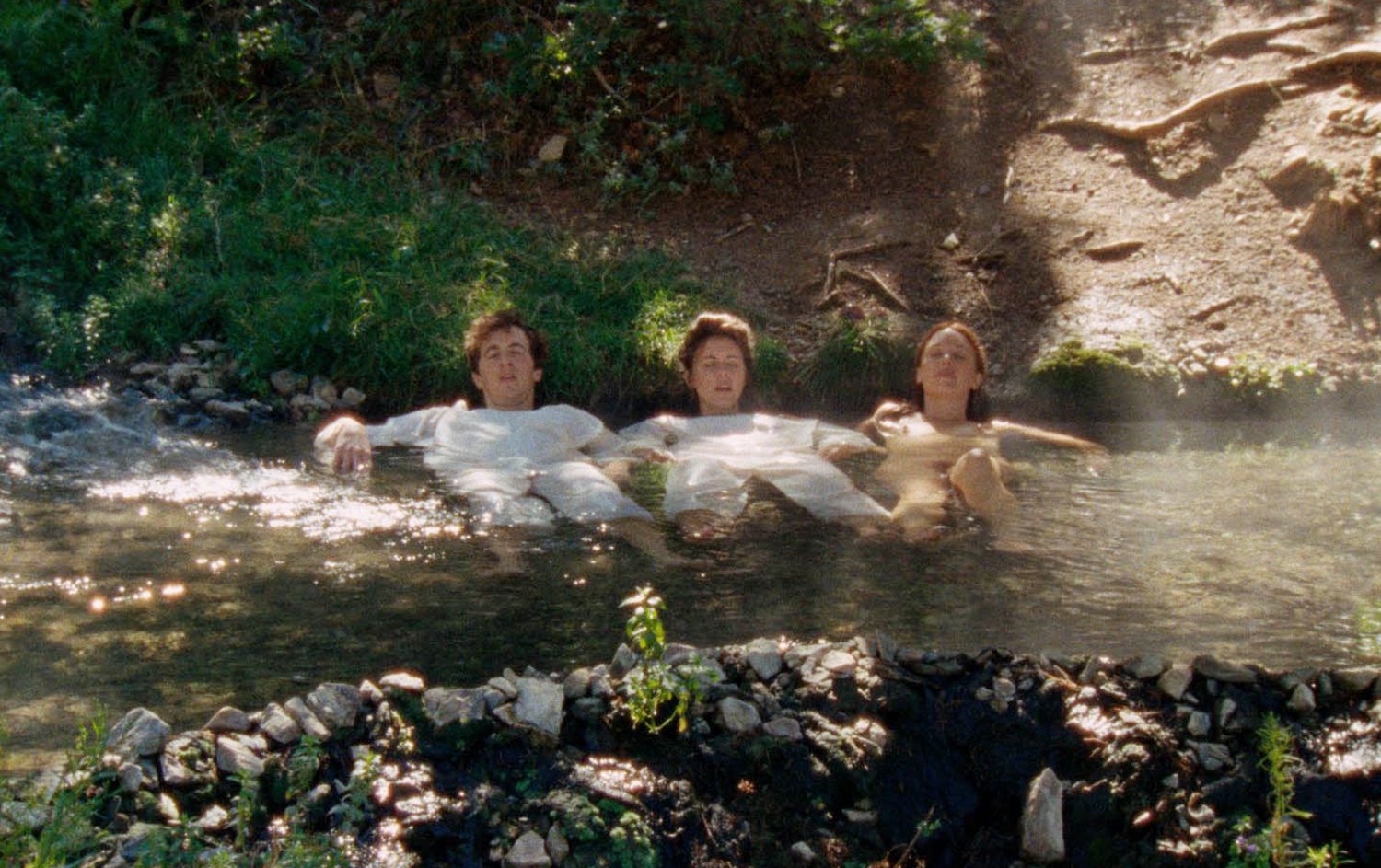 "Two Plains and a Fancy" is an oddball comedy about a trio of holidaymakers roaming the Old West.
8
Two Plains and a Fancy
Directors Lev Kalman and Whitney Horn have given the world of movies the first "Spa Western." In 1893 Colorado, an artist, a geologist and a mystic head off into the wilderness to find a series of hot water springs. Like an acid western directed by Whit Stillman, "Two Plains and a Fancy" is adorably silly and incredibly odd. An arthouse movie with a goofy and deadpan sense of humour which is most definitely an acquired taste, Laetitia Dosch (who impressed in "Jeune Femme" at Cannes last year) stands out as the French geologist among this wacky posse.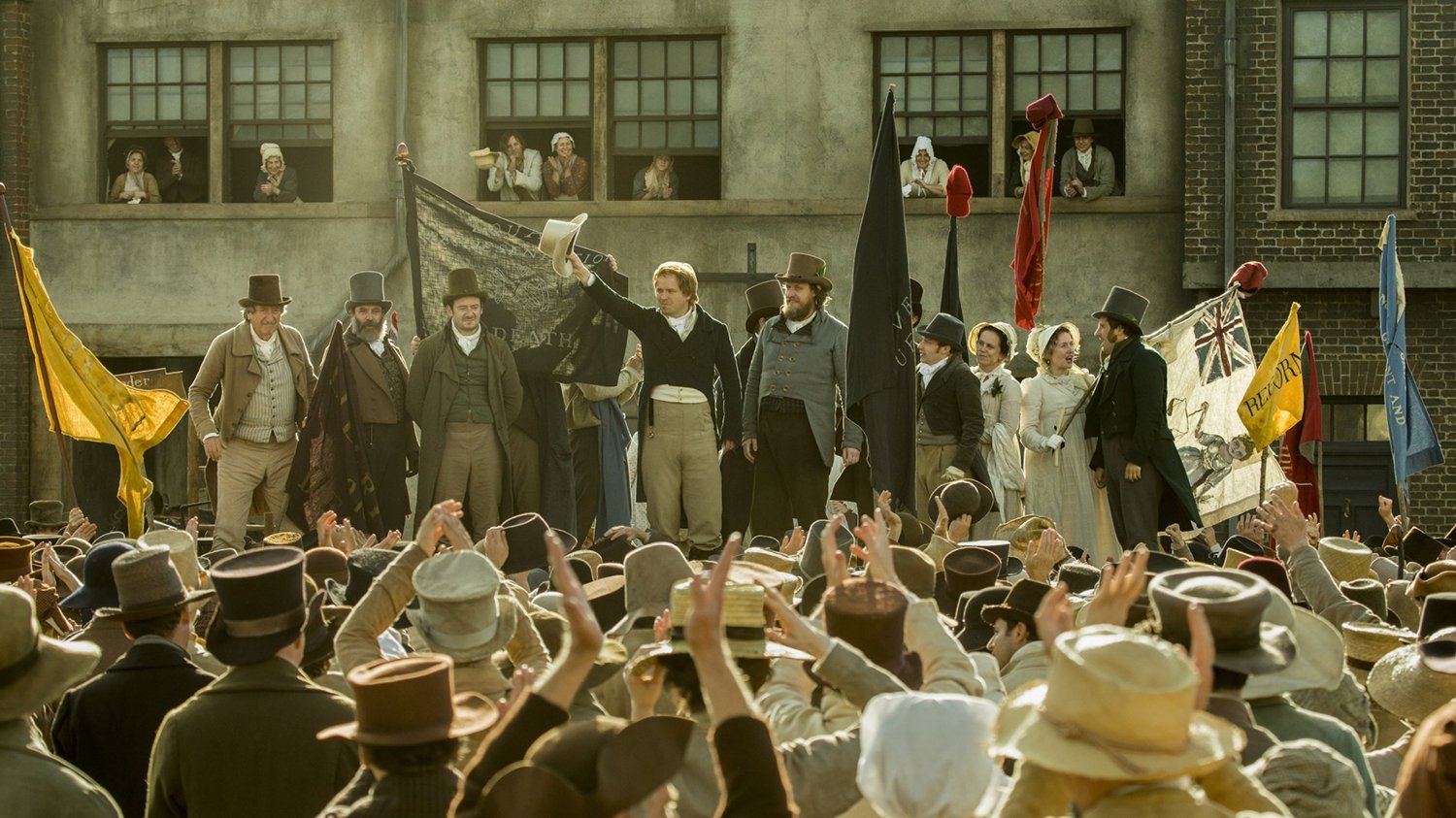 Director Mike Leigh's latest depicts a shameful episode in Britain's past.
7
Peterloo
Next August (2019) marks the 200th anniversary of a shameful but little-known moment in British history. On 16th August 1819, a large crowd of working people and political reformists holding a peaceful rally were brutally attacked by cavalry officers, at the behest of Manchester magistrates, concerned factory workers and peasants were getting too educated for their own good. 15 were killed and over 700 injured. Mike Leigh's powerful new historical epic, "Peterloo," details the days and hours leading up to the massacre and depicts the horrific event itself.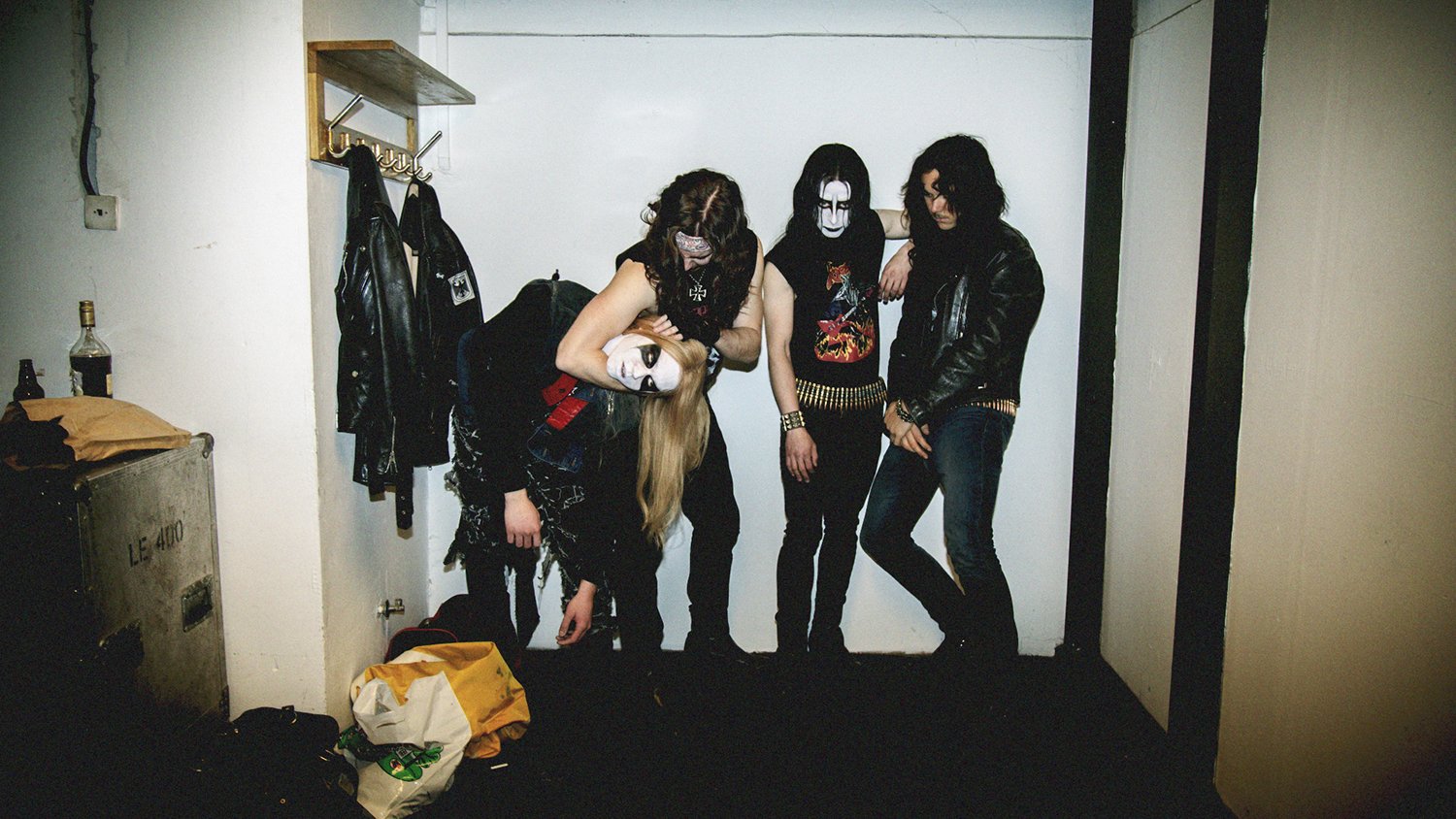 The kids aren't alright in Jonas Ă…kerlund's excellent biopic, "Lords of Chaos."
6
Lords of Chaos
The Norwegian black metal scene gained international notoriety in the 1990s. Why? A musician named Varg Vikernes murdered former bandmate, Euronymous, stabbing him over 20 times, after, he says, learning of a plot to torture and kill him, and making a snuff movie from the attack.
"Lords of Chaos" is surprisingly funny and director Jonas Åkerlund's rewarding approach to this Scandinavia-set tale of teen rebellion, misanthropy and homicide is to make fun of the lead participants for their utterly stupid views and thoughts about the world. Yet Åkerlund is sensitive to grimmer aspects of the story: suicide, depression, homophobia and murder.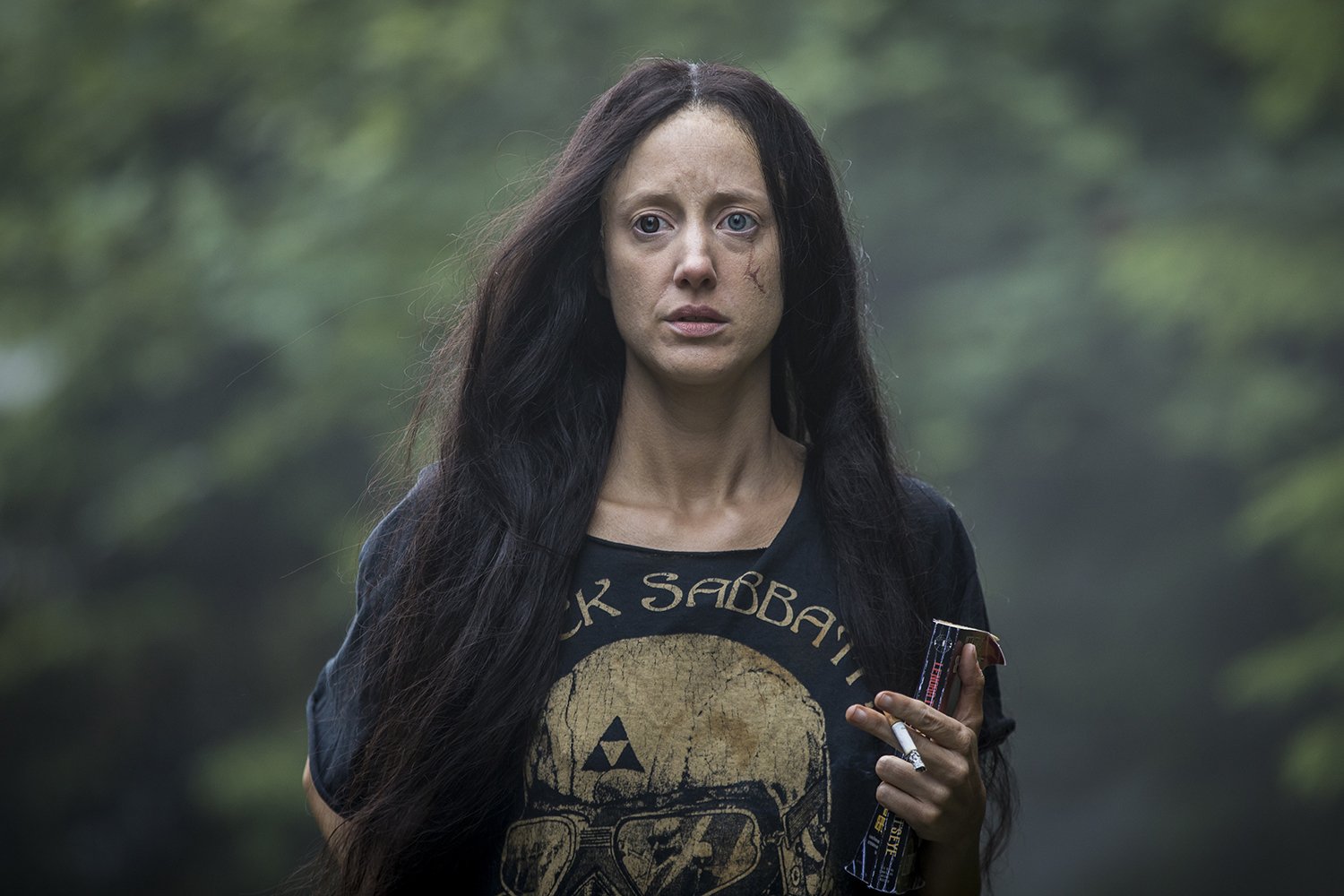 Andrea Riseborough in Pano Cosmatos' horror movie, "Mandy."
5
Mandy
Those expecting "Mandy" to be an empty-head action movie powered alone by Force 10 "Cage Rage" might be disappointed. While Panos Cosmatos's dreamy revenge saga (think "Mad Max" on LSD) does feature star Nicolas Cage losing his shit and screaming like a lunatic, there's more to "Mandy" than pure genre thrills. It's at heart a love story and a shattering depiction of the grieving process. Yet it's also about a dude with a gnarly axe killing religious psychos and demonic bikers. Go figure. "Mandy" is a unique and spellbinding slice of pop cult cinema.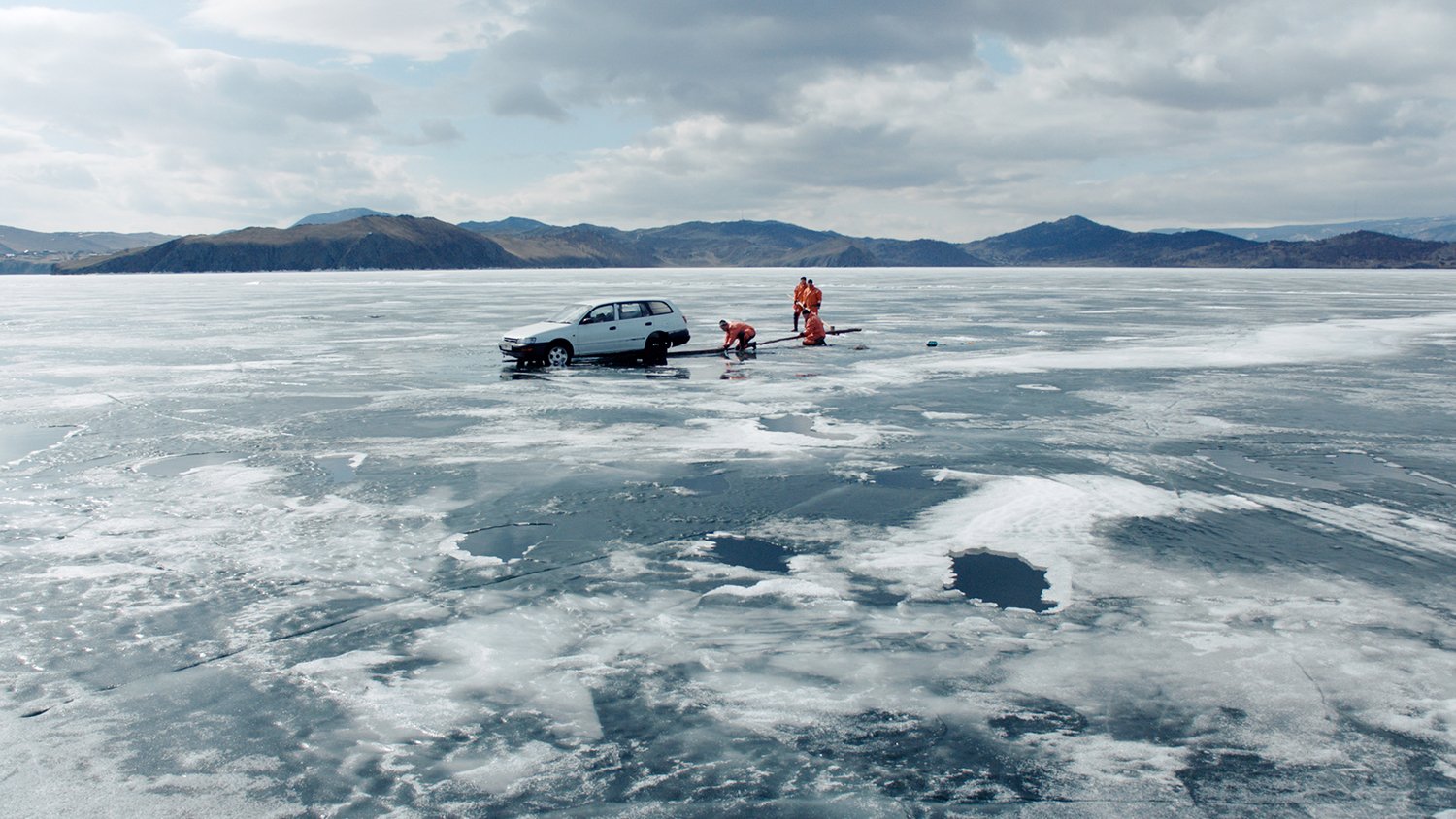 Filmmaker Viktor Kossakovsky travelled the world to document the awesome power of water.
4
Aquarela
An experimental documentary about the power of water might be a tough sell for audiences, but "Aquarela" is a veritable triumph. A globe-trotting assembly of footage shot at 96 frames-per-second accompanied by a heavy metal soundtrack, there are moments in this documentary which are simply unforgettable: cloud vapours from a waterfall rushing into the air like ghosts freed from the "Ghostbusters" trap or new icebergs forming in Arctic waters as if the camera is photography Lovecraftian monsters in real life. The effect is unlike anything you'll ever seen on the screen before in any landmark or acclaimed BBC doc.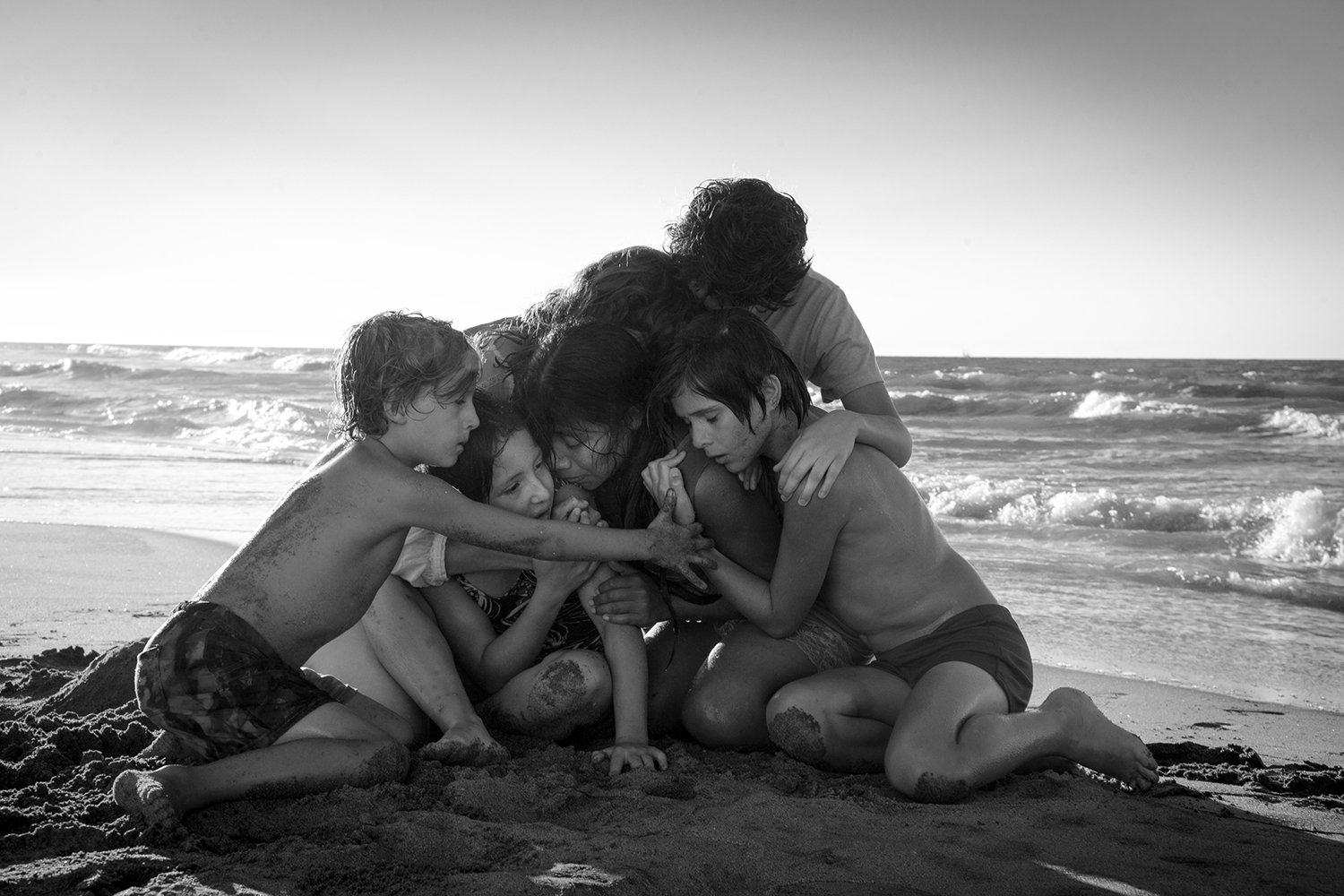 "Roma" won this year's prestigious "Golden Lion" award at the Venice Film Festival.
3
Roma
It's somewhat peculiar Netflix financed Alfonso Cuaron's 65mm monochrome family drama, set in 1970s Mexico City. Every single frame of this gorgeous award-winning film could be hung in a gallery—it's that beautiful. The thought of seeing "Roma" on an iPad or smartphone (how a lot of people these days view films and TV programmes) feels like an affront to cinema. Especially because Netflix do not release movies theatrically. But are times changings? The VOD service looks likely to give audiences the chance to see "Roma" on the big screen this December, and it's an opportunity not to be missed.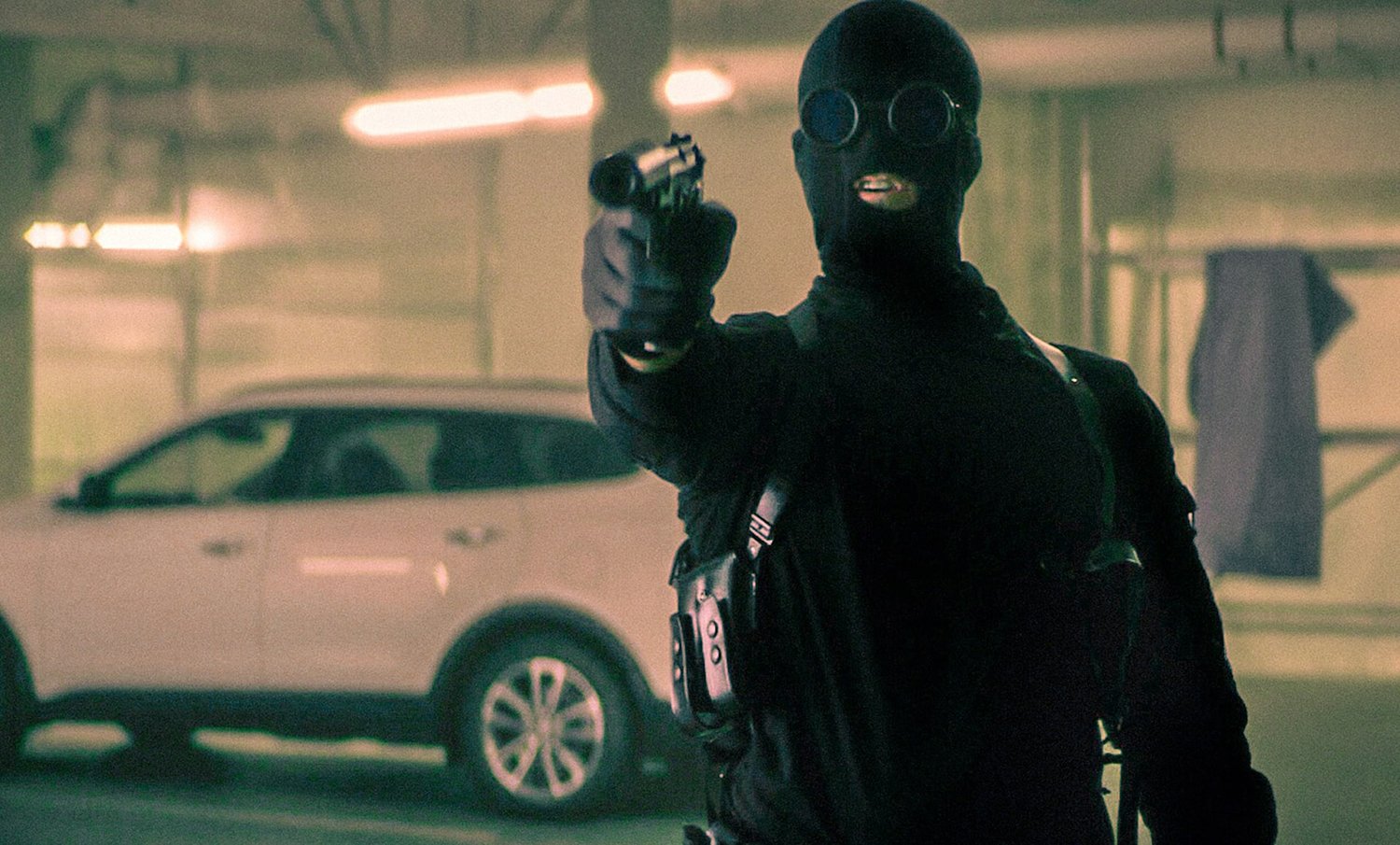 "Dragged Across Concrete" is another triumph for director S. Craig Zahler.
2
Dragged Across Concrete
S. Craig Zahler's rise as America's great new genre filmmaker continues apace with "Dragged Across Concrete." When detectives Ridgeman (Mel Gibson) and partner Lurasetti (Vince Vaughn) are filmed using roughhouse tactics and racist language during an arrest, they're put on suspension. Sick and tired of their lives and living standards, the pair plot to steal gold from a trio of bank robbers. This daring gamble sets off a series of increasingly fatalistic events.
"Dragged Across Concrete" is thrilling, hilarious, full of nuance characterisation and motivation, and gives Mel Gibson his best role in years.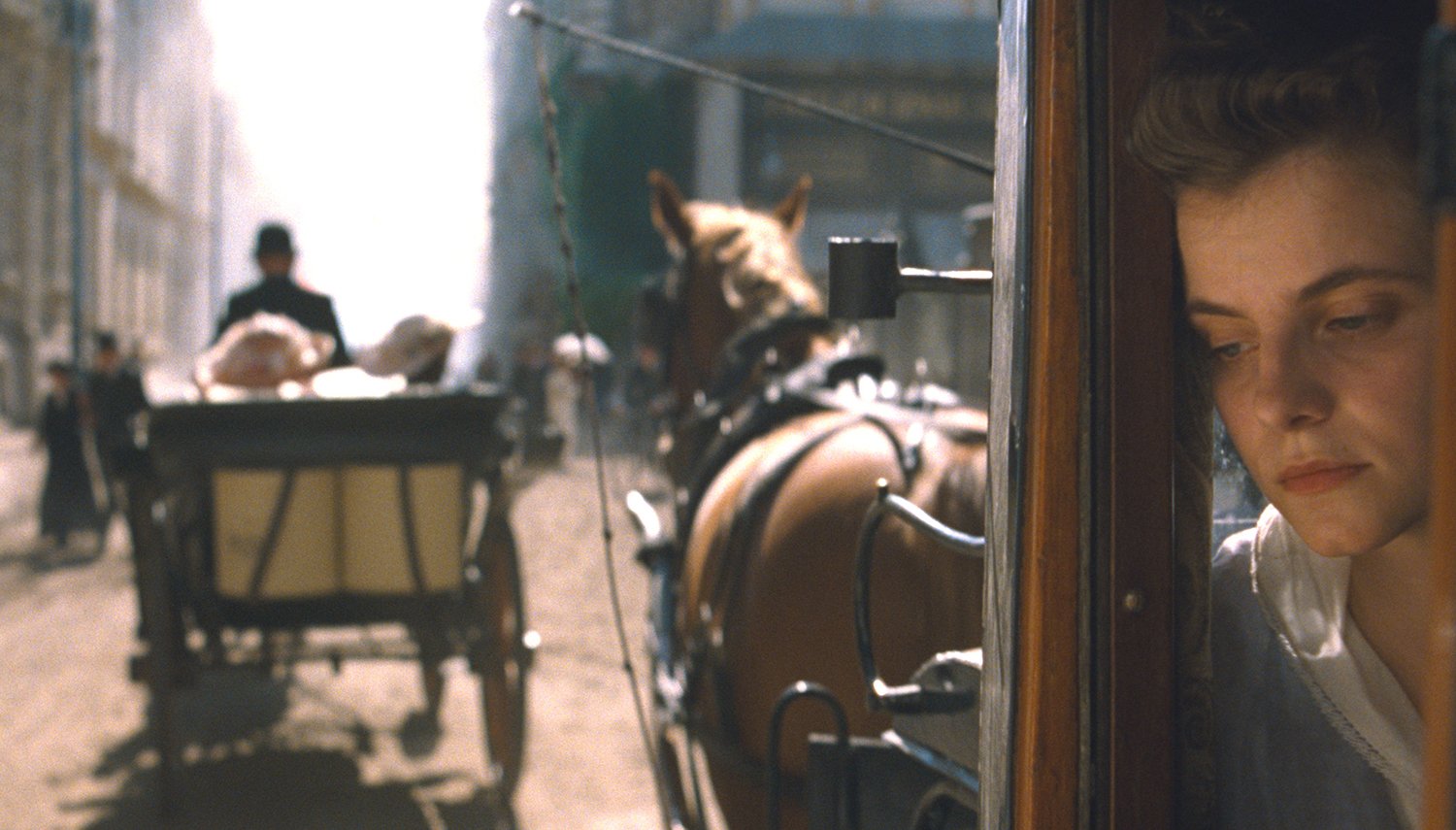 Juli Jakab as Írisz in the new film by acclaimed director, László Nemes.
1
Sunset
Working again with co-writer Clara Royer, László Nemes's "Sunset" is a movie thriving off moods of anxiety, menace and mystery. It is not an easy film to watch and its opaque approach to narrative might annoy, but for those attuned to its peculiar ambience and borderline surreal use of editing, "Sunset" is woozily dreamlike and beguiling.
When young ĂŤrisz Leiter (Juli Jakab) returns to the big city after many years living in Trieste, her reappearance in Budapest, as the daughter of renowned hat manufacturers killed in a fire many years before, sets off a series of troubling politically-motived episodes.
Photos © respective film studios.