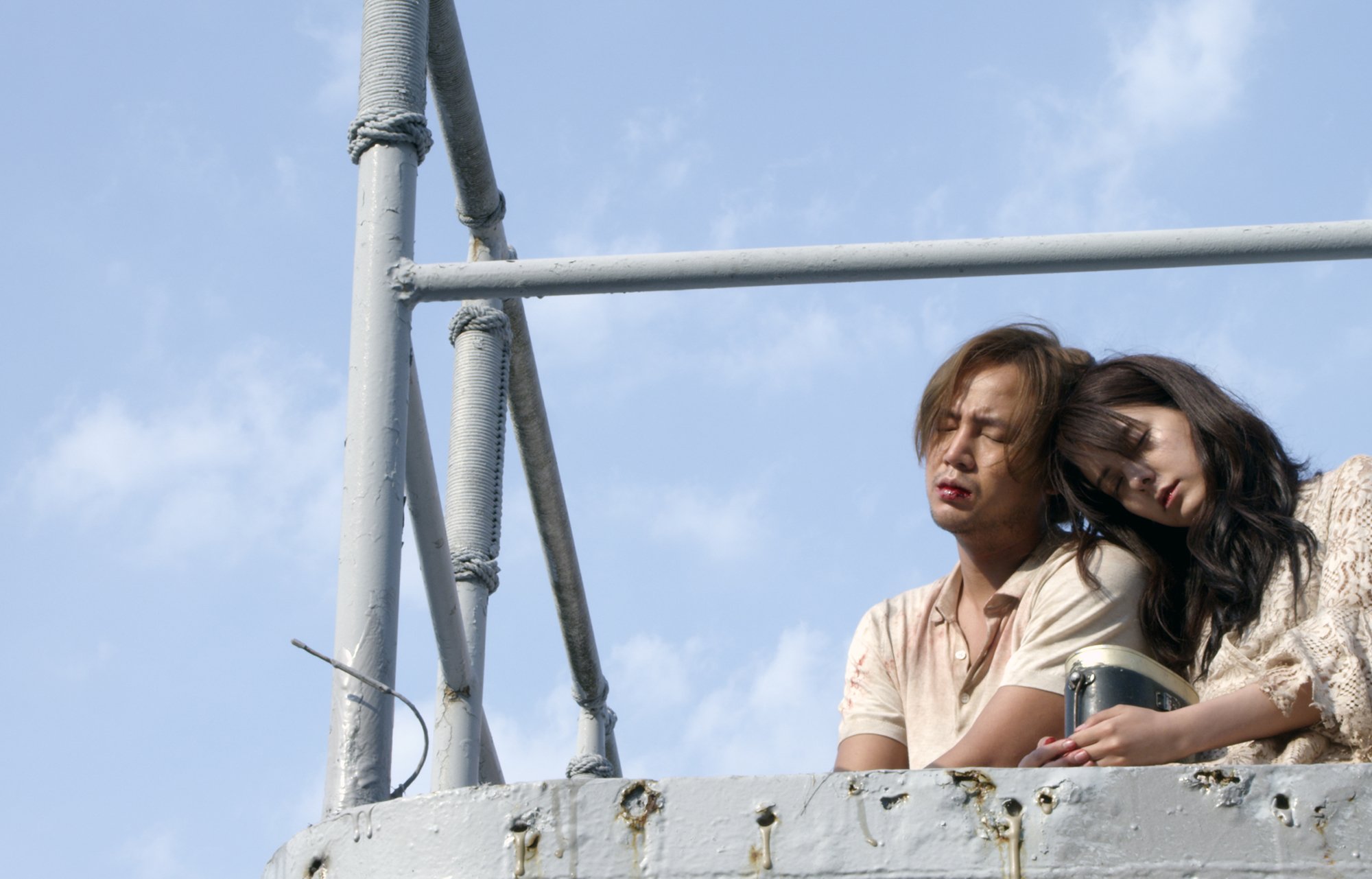 The 68th Berlin Film Festival will not go down as a vintage year, with outgoing fest director Dieter Kosslick coming in for more flak, regarding his selection of choices for the main competition.
Of course, every festival has more than its fair share of average and bad movies, but festivals—especially ones with major reputations such as the Berlinale—are also about curating the best of the best, films which will excite, inform and challenge (not bore people to tears).
While the competition films were in general lacking in 2018's edition, there were still hidden gems and interesting works to be found in the larger programme.
Above: Kim Ki-duk's latest film explores the tragedy of the human condition.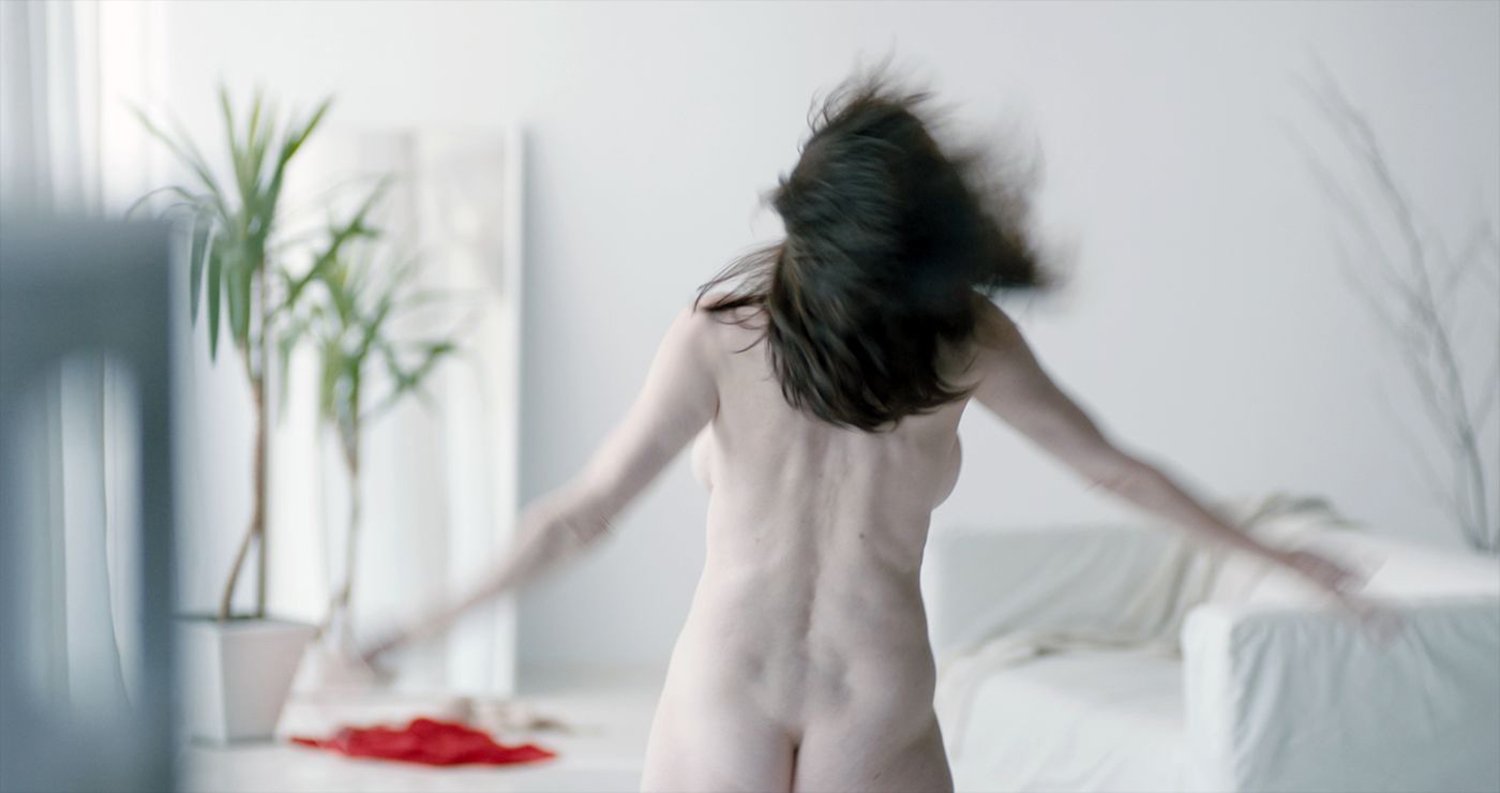 Laura Benson in the controversial Golden Bear-winning "Touch Me Not."
10
Touch Me Not
Adina Pintilie picked up the prestigious Golden Bear (Best Film) for her experimental docu-fiction oddity, "Touch Me Not." When announced it had won, critics were dismayed. In their minds, it confirmed the festival this year was largely a mediocre event.
Yet "Touch Me Not" is a striking debut feature, about a middle-aged woman who suffers from intimacy issues. Making the decision to rid herself of sexual hang ups, she seeks out sex therapists in the form of a transgender prostitute, a BDSM expert and a touch therapy group for disabled people. A challenging arthouse movie that will perplex many, that it won the grand prize is certainly a bold decision.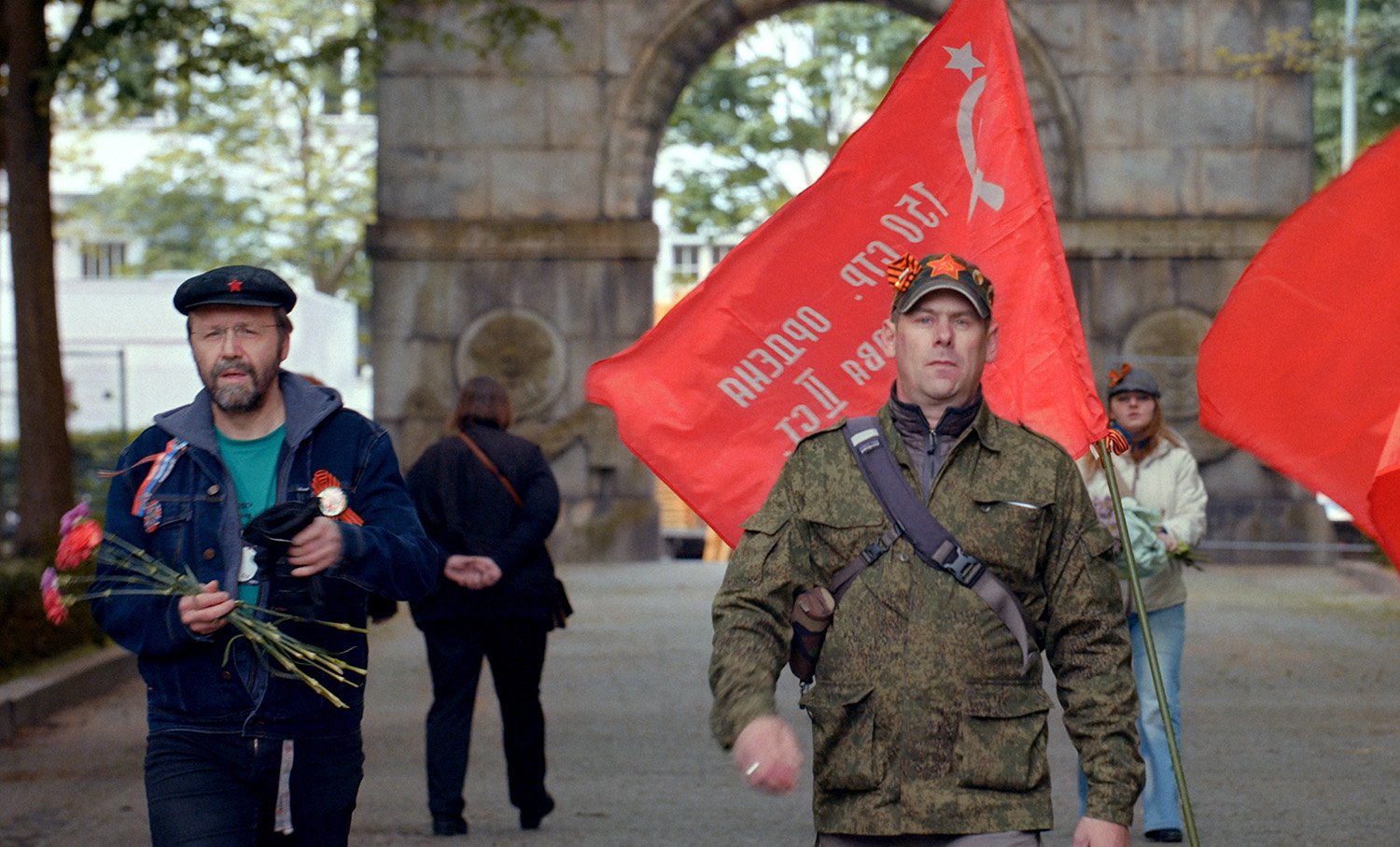 Sergei Loznitsa is a filmmaker switching between fictional drama and documentary films.
9
Victory Day
Every year in Treptower Park, Berlin, Russians gather at the Red Army war memorial and cemetery, to celebrate the sacrifices of 80,000 Soviet soldiers who fought in the Battle of Berlin. Sergei Loznitsa's latest documentary feature invites the audience to people watch for 94 minutes, the camera usually locked off in wide shot, allowing the eye to wonder among the crowds, occasionally breaking away to photographing the memorial and the scenes of combat depicted in granite and marble. Through this rigid formalism, Loznitsa's doc explores human behaviour, the current surge in Soviet/Stalin era nostalgia, Russian pride and cultural remembrance.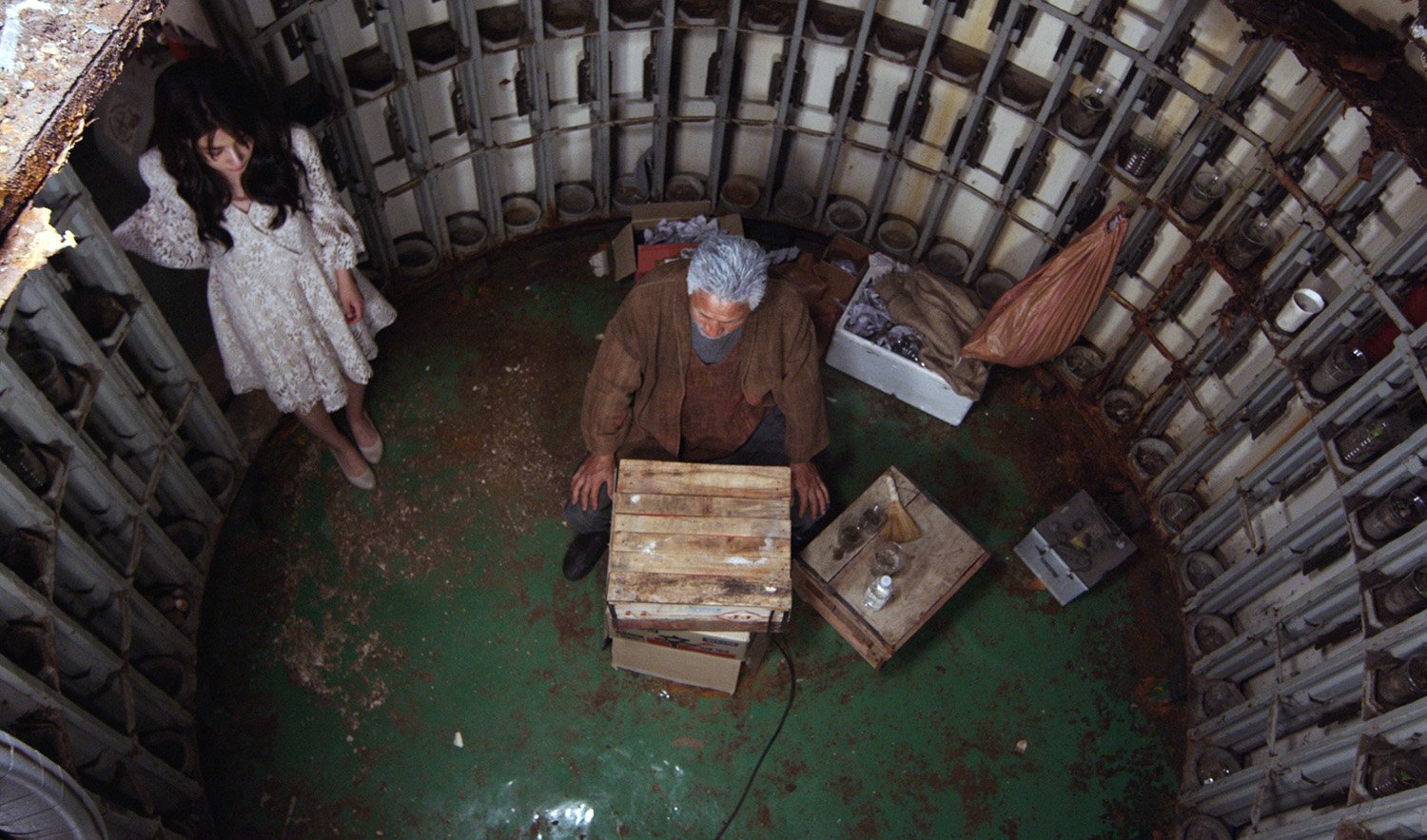 Mina Fujii (left) in Kim Ki-duk's typically confronting drama, "Human, Space, Time and Human."
8
Human, Space, Time and Human
Kim Ki-duk's career is, to put it mildly, a controversial one. Known for his taboo-confronting movies, use of silent characters and general misanthropy, the director told viewers at the post-screening Q&A, that he wanted to make "Human, Space, Time and Human" as a way of getting over his desire to murder people. A group of passengers on a ship wake one morning to discover they're floating in the sky, instead of on the ocean. Slowly, the group argue, bicker and turn to savagery, the director painting a portrait of human nature that is very disturbing but rings true. At heart, humankind is bestial and self-destructive.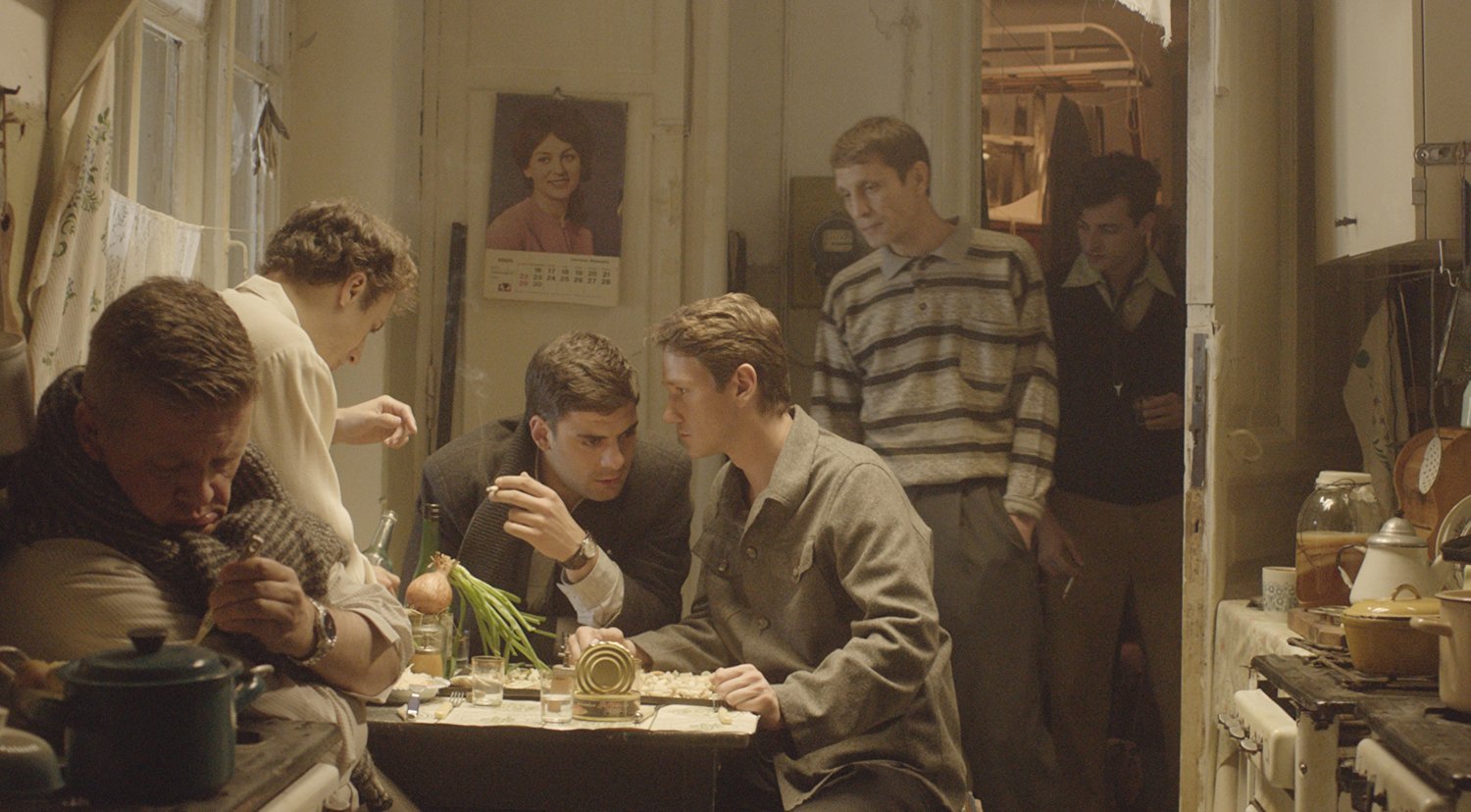 Milan Marić (centre) as Russian author and political exile Sergei Dovlatov.
7
Dovlatov
Netflix have picked up "Dovlatov" for distribution, this year's Silver Bear winner for "Outstanding Artistic Contribution." It's fair to say without this deal, Aleksei German Jr's biopic might not see the light of day, for it's a tough sell to folk. Depicting a week in the life of author and journalist Sergei Dovlatov (1941-1990), the film's sardonic humour, slow grind narrative and sense of tedium might be misinterpreted as a boring movie, when really it aptly captures the inertia and creative stagnation of a man struggling to be the artist he wants to be, mostly because Soviet authorities have banned him from getting published.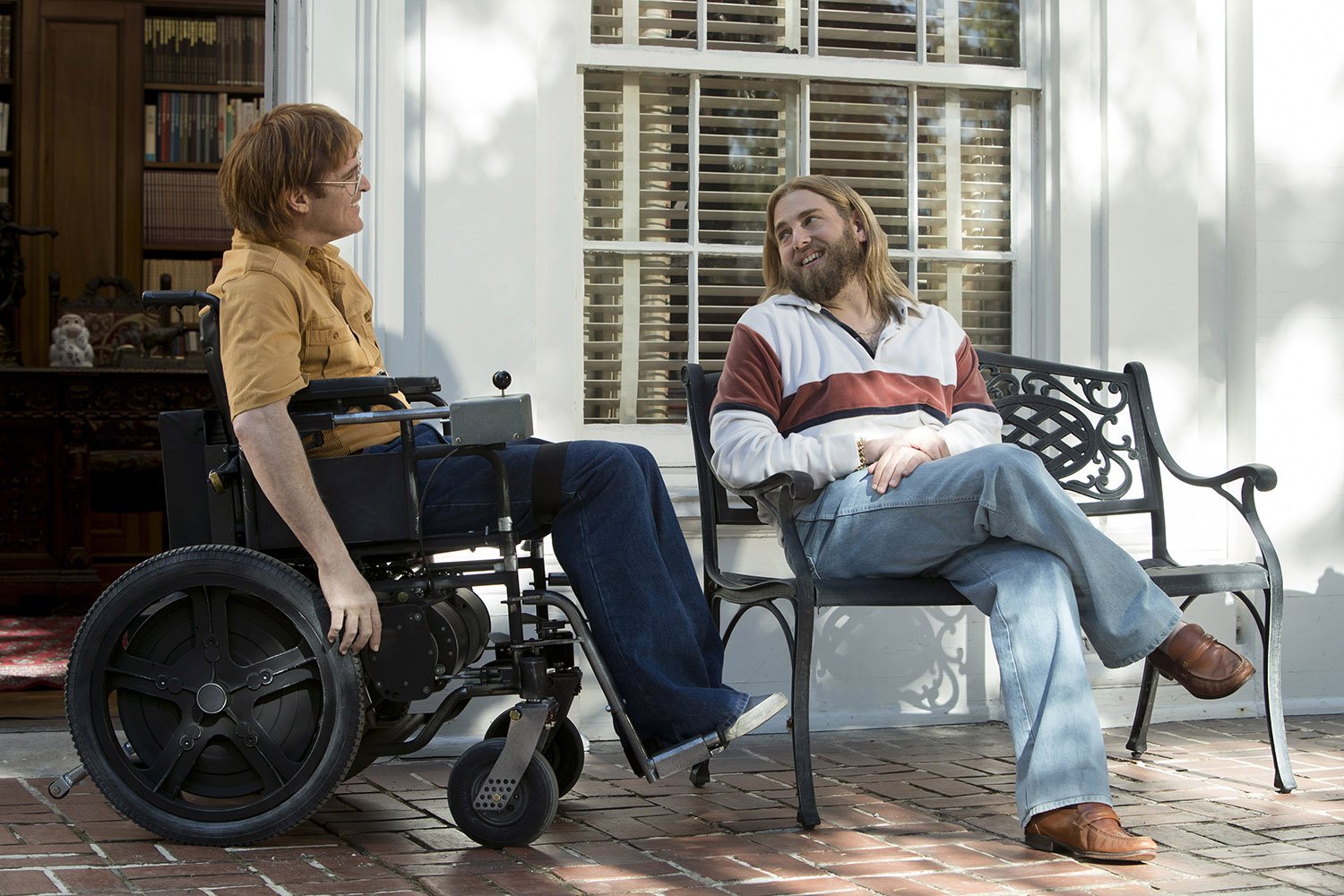 Joaquin Phoenix and Jonah Hill in the new Gus Van Sant film.
6
Don't Worry, He Won't Get Far on Foot
Gus Van Sant's latest is a return to form after 2015's awful, Cannes entry, "The Sea of Trees." Teaming up with Joaquin Phoenix for the first time in over twenty years, "Don't Worry, He Won't Get Far on Foot" is a comic-drama about paraplegic illustrator John Callahan (1951-2010). While it sounds like Van Sant in "Finding Forrester" or "Good Will Hunting" mode, the indie auteur largely ditches syrupy sentimentality and earnest dramatics. Phoenix is sensational as the alcoholic cartoonist learning to draw, finding success and confronting his inner demons. The fine cast also includes Jonah Hill, Sonic Youth's Kim Gordon, The Gossip's Beth Ditto, Jack Black and Rooney Mara.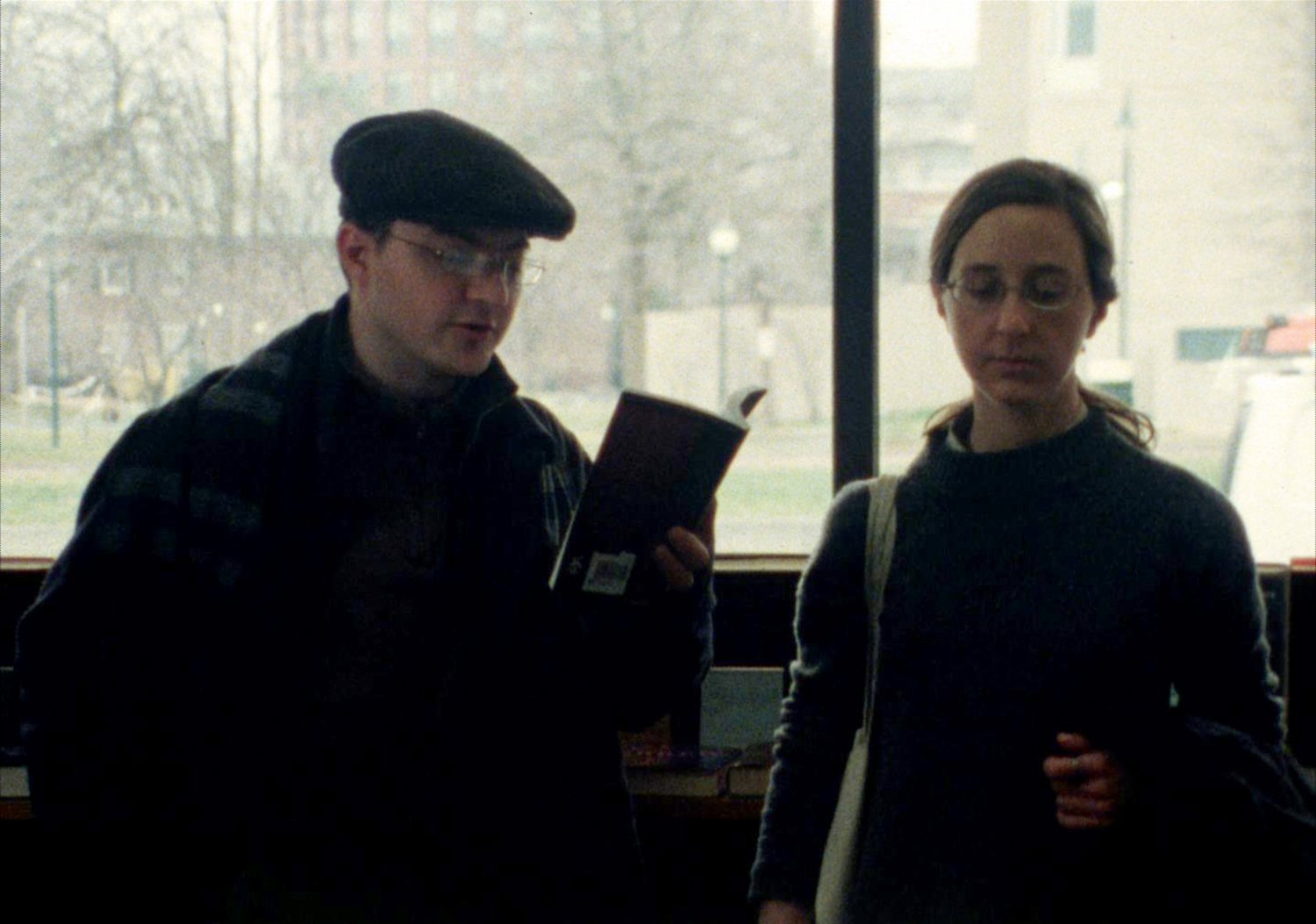 Ted Fendt's humorous look at lonely brainiacs was a Berlinale highlight.
5
Classical Period
Ted Fendt's low budget US production feels closely aligned to the mumblecore movement. "Classical Period" features a bunch of nerdy-looking types who get together to discuss intellectual topics such as Dante Alighieri's "The Divine Comedy" and various historical matters. While the characters are all super brainy, they also come across as lonely and dysfunctional, as if their obsessions with learning and demonstrating their knowledge sucks the life out of everything else around them. The performances are deadpan, the dialogue tinged with absurdist humour and observations.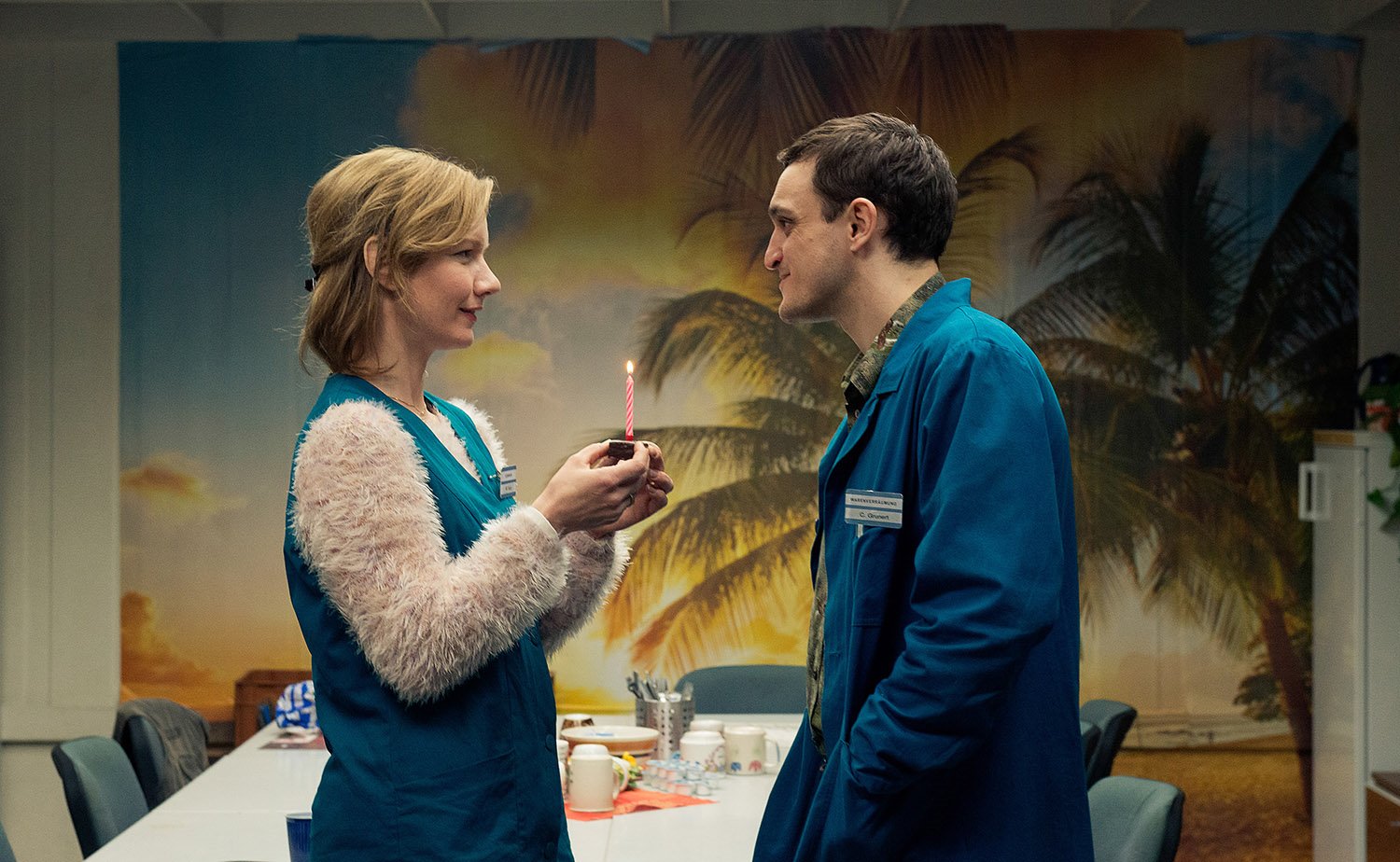 Sandra Huller and Franz Rogowski in the comedy drama,"In the Aisles."
4
In the Aisles
Rising star Franz Rogowski and Sandra Huller, who won acclaim for her role in 2016's Cannes hit, "Toni Erdmann," headline this comedy drama about supermarket workers whose lives are in quiet disarray. Christian (Rogowski) is an ex-con newly employed at a large warehouse supermarket. Marion (Huller) is in a bad marriage and thinks Christian might be a way out. Bruno (Peter Kurth) is a lonely soul who mourns his old job as a truck driver and life before the reunification of Germany. Thomas Stuber's beautifully written and acted film was one of the few competition films which deserved a place in the line-up.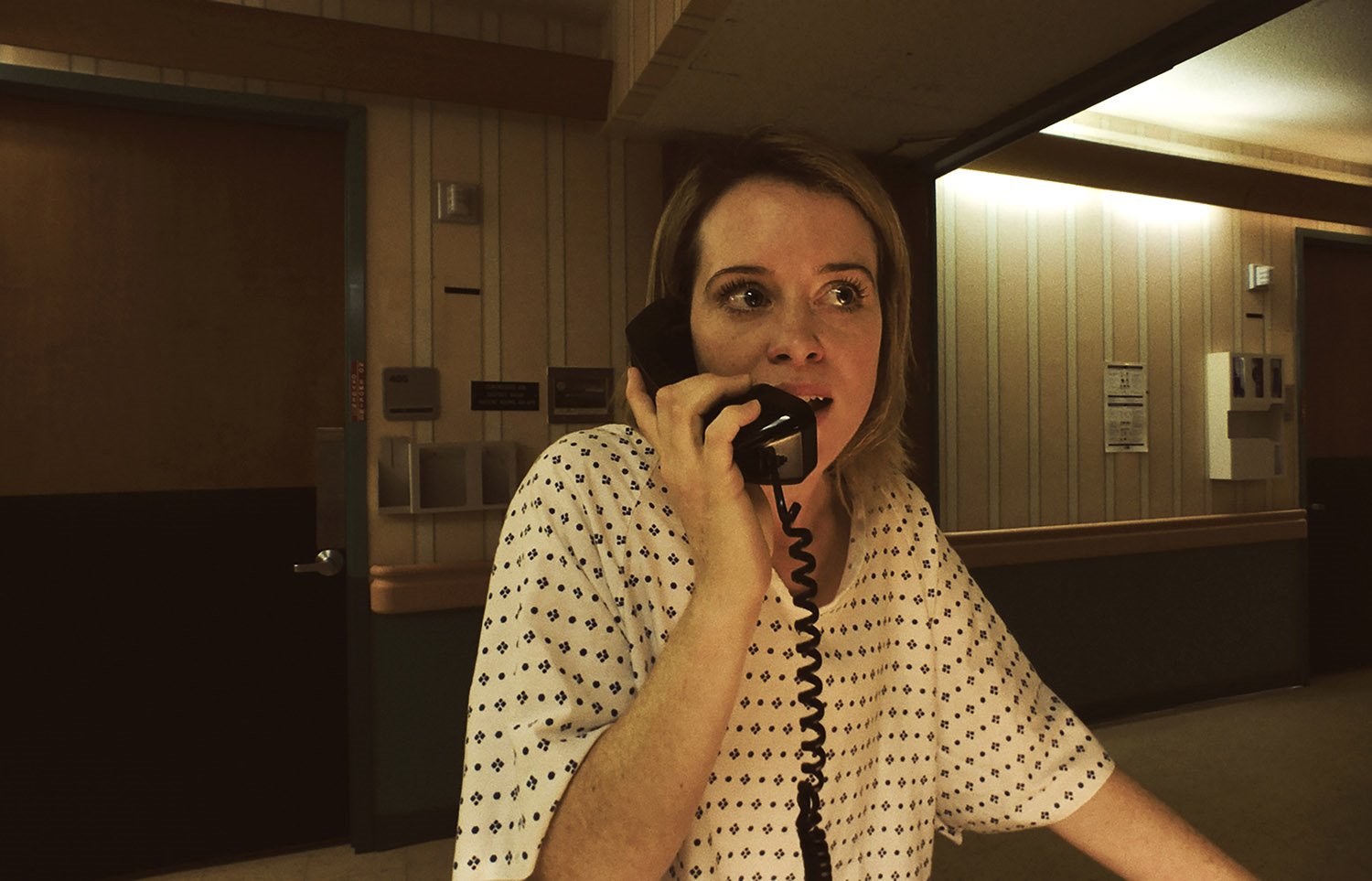 Steven Soderbergh's retirement from filmmaking lasted all but 5 minutes. He has made 2 films in quick succession.
3
Unsane
"Unsane" boasts a terrific lead performance from Brit actor, Claire Foy. Like 2013's "Side Effects," director Steven Soderbergh's latest is hugely critical of US healthcare practice, this time focused on a woman who accidentally sections herself at a mental health clinic and is kept there against her will. She's also got to contend with a stalker, who just so happens to find employment at the facility she's attending. Shot on the latest iPhone, the fuzzy imagery captures the film's delirious and nightmarish mood very well. "Unsane" is a very entertaining psycho-horror flick.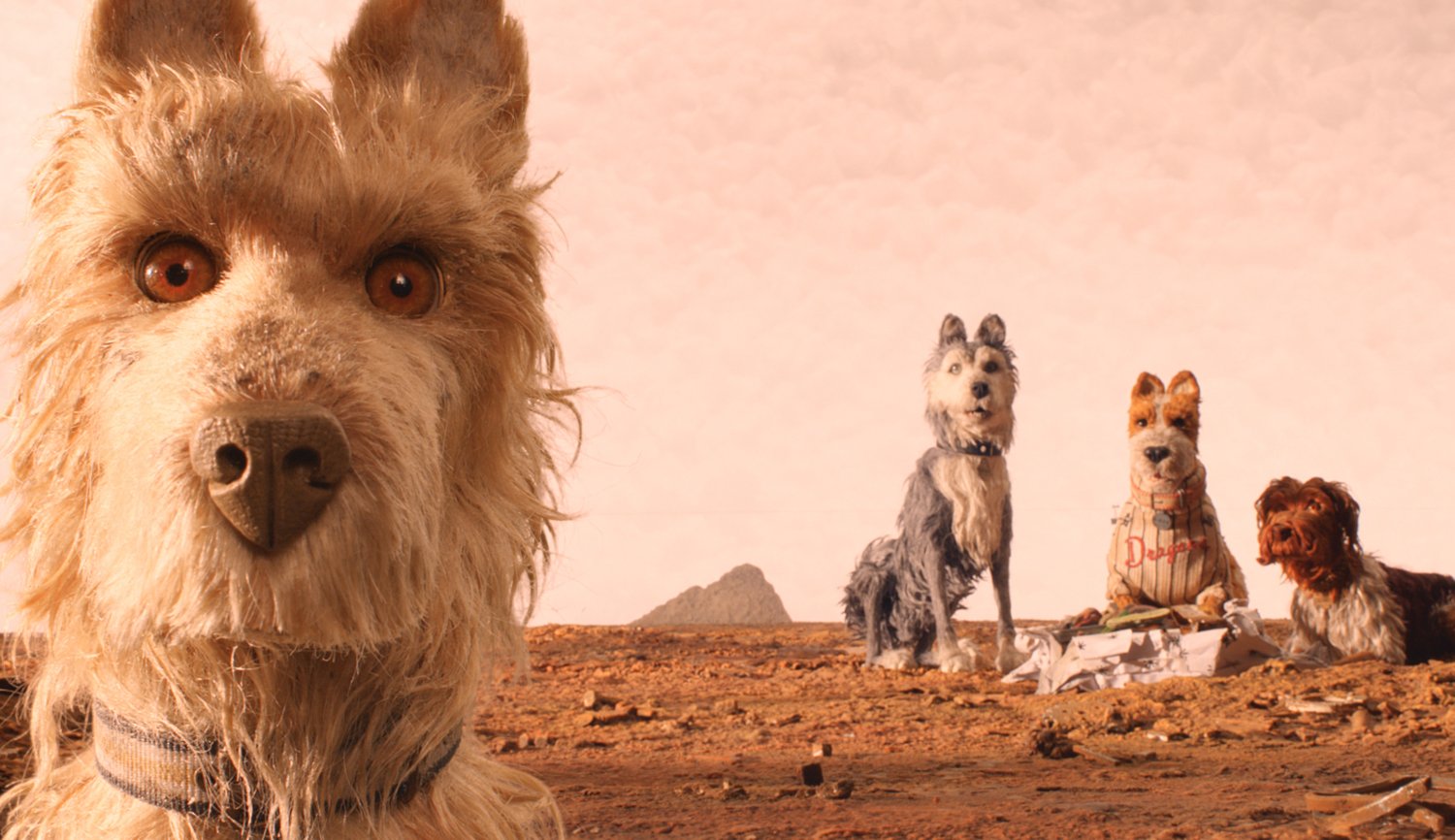 Wes Anderson's stop-motion comedy is a work of art.
2
Isle of Dogs
Wes Anderson's stop-motion animation film picked up the Silver Bear prize for Best Director. "Isle of Dogs" is a sci-fi dystopia narrative set in Japan, 20 years from now. The evil mayor of Megasaki—who loves cats—bans dogs from the city and sends them to a camp on Trash Island, where they must survive on scraps of food and avoid being poisoned by toxic waste. One day, a young boy comes looking for his beloved hound Spots. Chief, Rex, Boss, Duke and other dogs on the island help the boy track down his long-lost pet. "Isle of Dogs" is classic Wes Anderson—charming and beautifully crafted.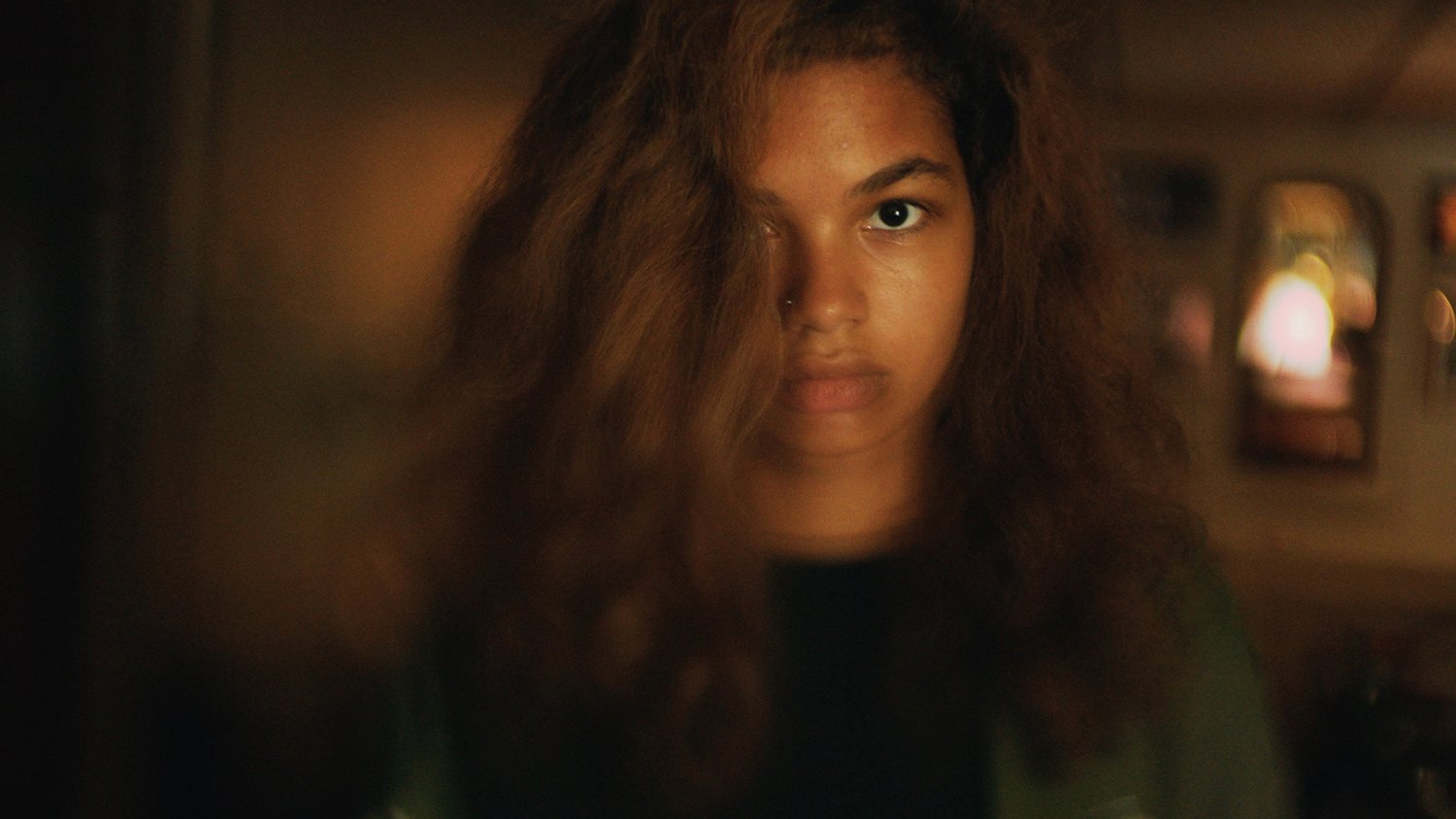 Helena Howard as the troubled heroine of Josephine Decker's third feature film.
1
Madeline's Madeline
Josephine Decker came to Scene360's attention in 2014, when her first and second films were shown at the London Film Festival. Four years on, "Madeline's Madeline" premiered at Berlinale and it confirms Decker is one of the most exciting new voices in world cinema.
"Madeline's Madeline" follows a troubled teenager with mental health issues joining a theatre workshop and is manipulated by her director, Evangeline (Molly Parker). Also starring experimental artist, director, actor and musician Miranda July and newcomer Helena Howard, Decker's phantasmagorical anxiety-ridden drama edges towards the horror genre but never docks in harbour. Decker's cinematographer, Ashley Connor, deserves a shout-out too, for her evocative, impressionistic imagery.
Images via Berlinale official press kits © respective film companies.