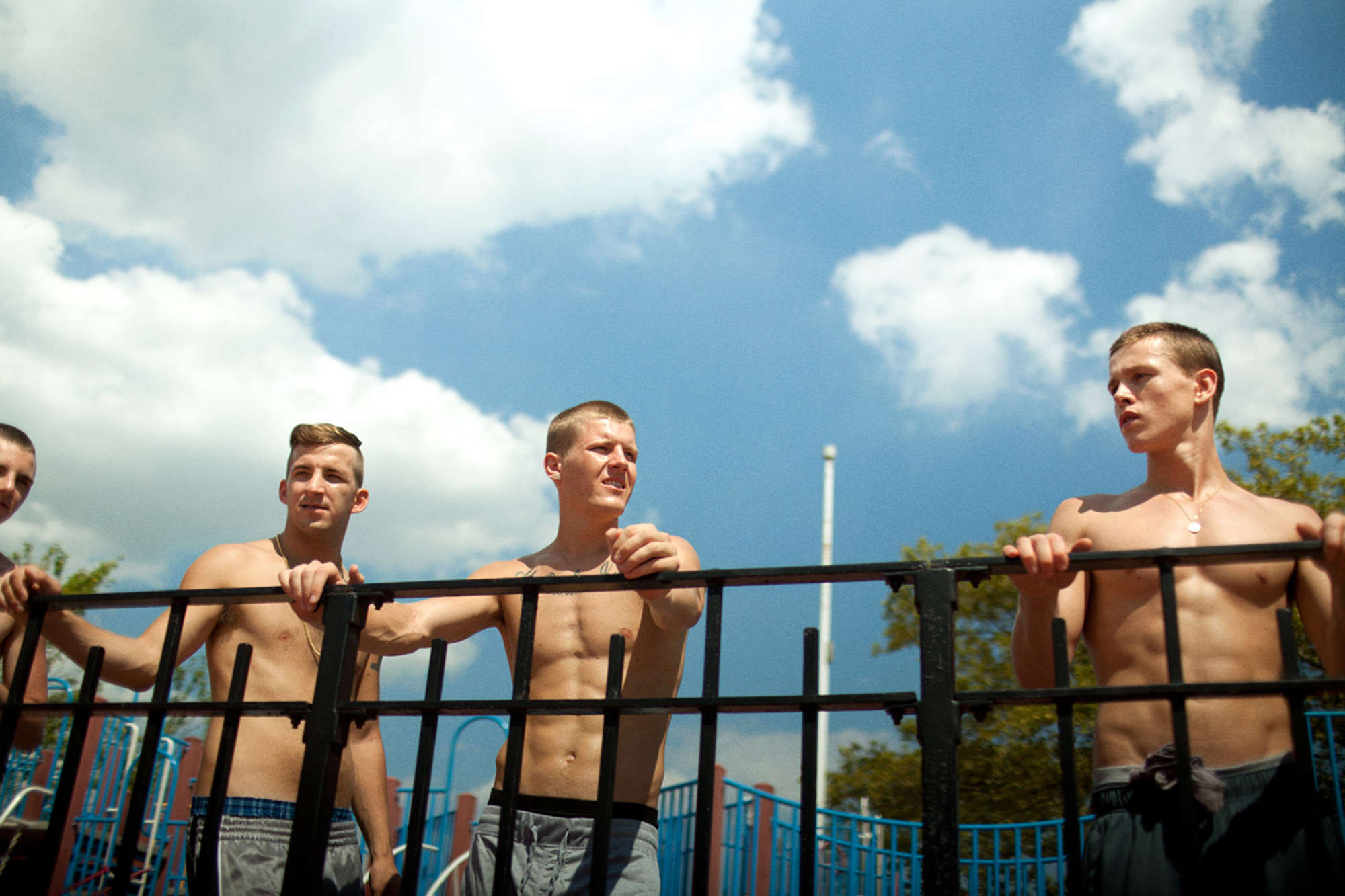 While LBGT cinema is a burgeoning genre, these films often struggle to make an impact with mainstream audiences.
However, in an incredibly memorable moment at the 2016 Oscars, "Moonlight" won the award for Best Picture in 2016. A film about a young person of color coming to terms with his sexuality not only received a major release in North America, but it was also embraced by the Academy Awards, an organization that was once criticized for being "so white." While "Moonlight's" success is a win in regards to representation, it has the broader ramifications of loudly declaring to the throne of Western cinema that there is a demand for well-told queer stories. While there will no doubt continue to be stereotypical representations, pandering, and cheap cash-ins, "Moonlight" has made the case for films that have more to offer and that demand more from their audience.
Featured below are 10 LGBT films upcoming in 2017. Not all of them necessarily have more to offer than "Moonlight," but their success in the festival circuit is a valuable litmus test for things to come.
Top: Queer cinema pushes into the mainstream in 2017.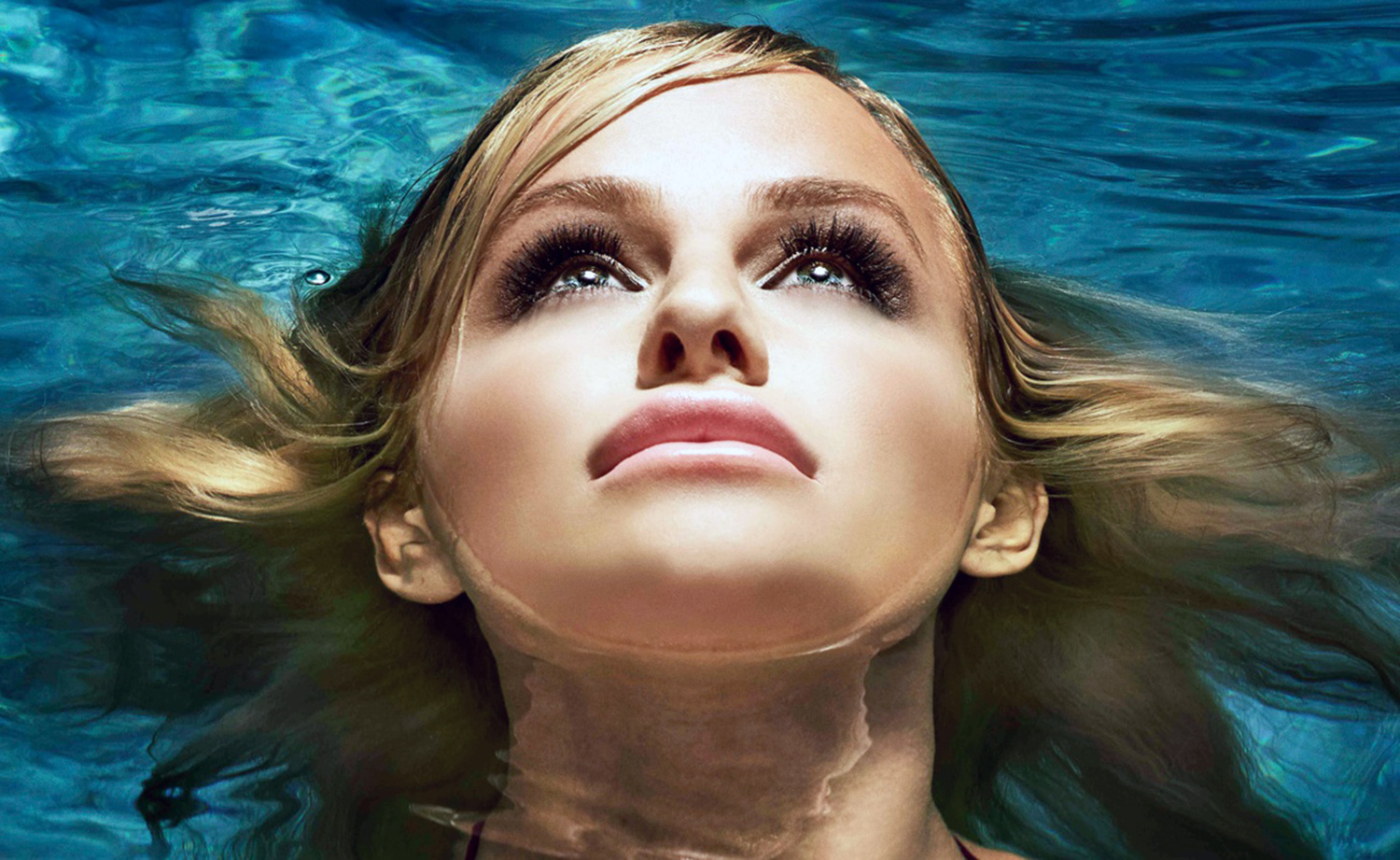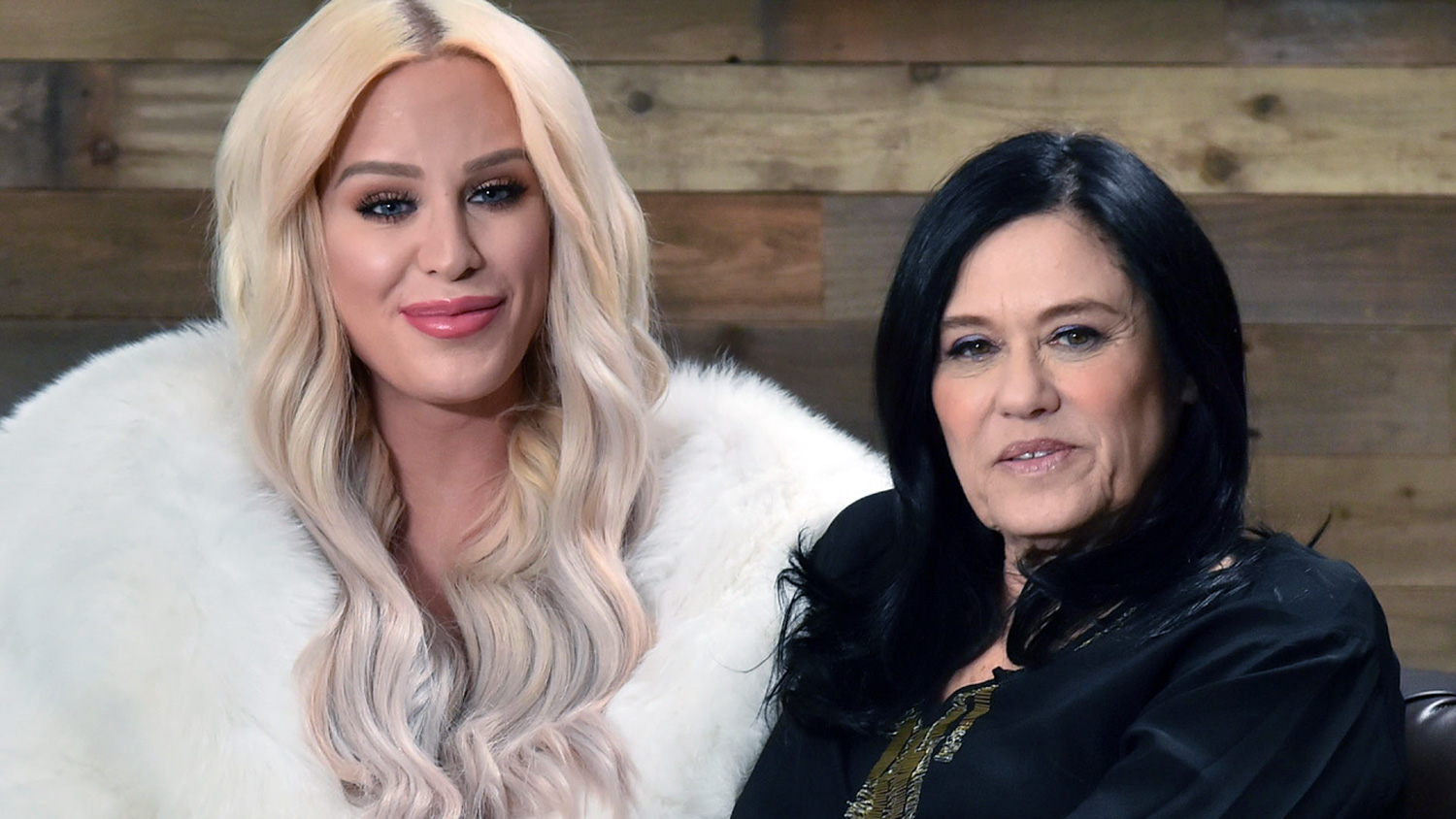 YouTube star Gigi Gorgeous shares the spotlight with her family in this biopic.
This Is Everything: Gigi Gorgeous
"This Is Everything" is a documentary about transgender YouTube star Gigi Gorgeous, presented through YouTube Red, the site's paid streaming service. Directed by Oscar-winner Barbara Kopple, it serves as a portrait of Gorgeous through her early life to the present day. Gorgeous is noteworthy for having been an online celebrity for her makeup tutorials prior to transitioning, and she continued to create content during the process. The documentary offers a look at her relationship with her parents (Gorgeous came out as trans after the death of her mother in 2012), and is perhaps best viewed as a valuable resource for the families of transgender individuals.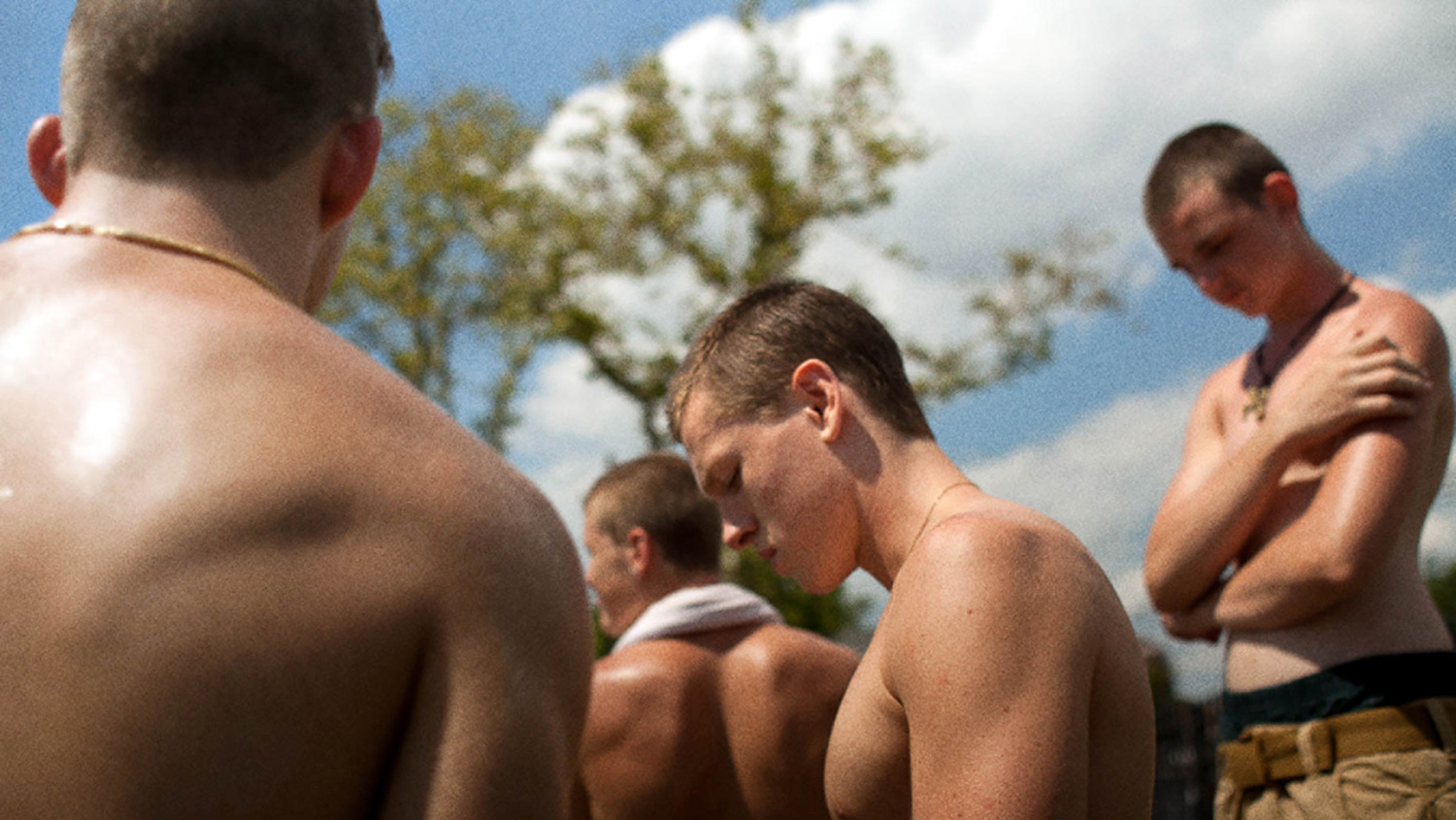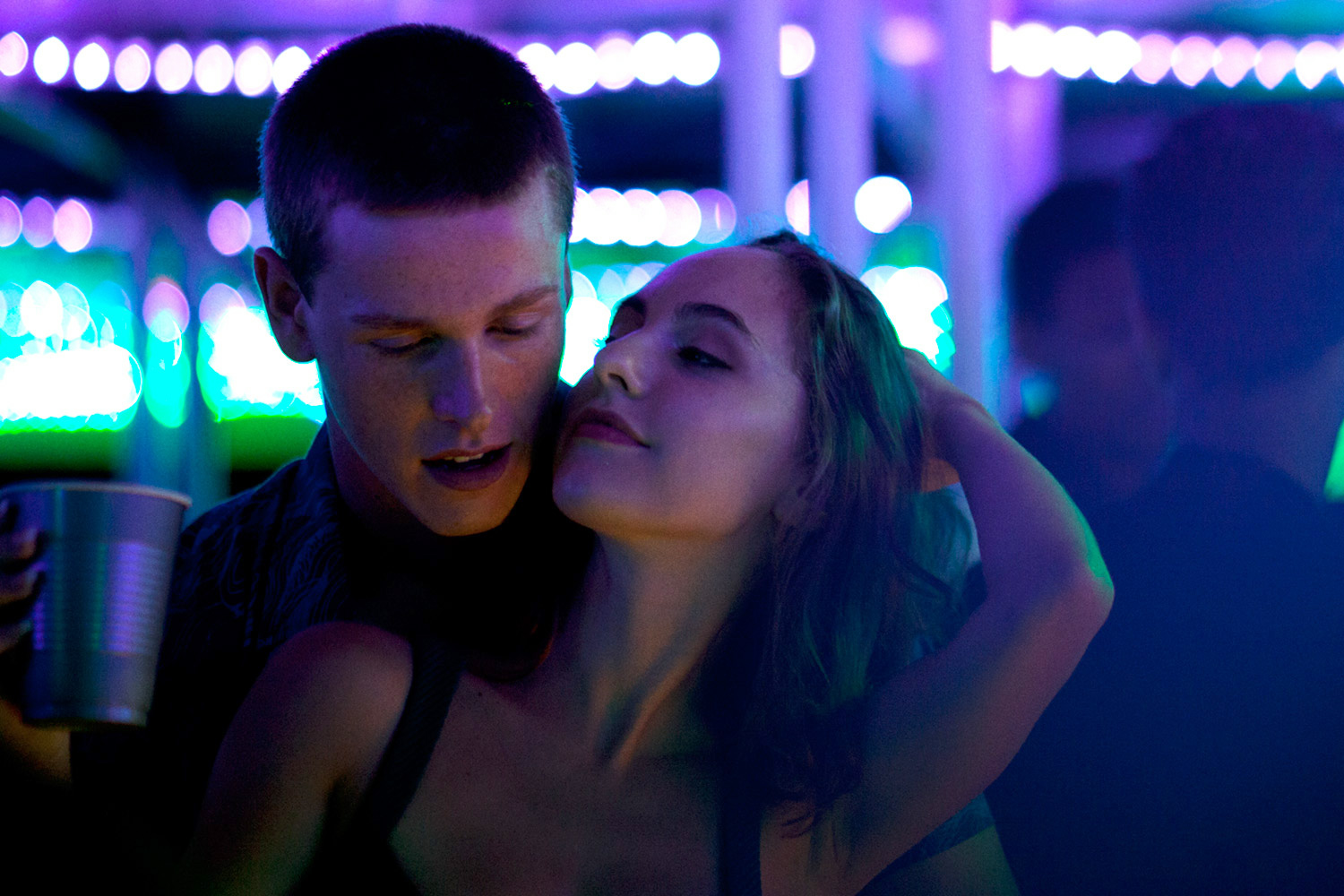 "Beach Rats" questions the American ideal of masculinity.
Beach Rats
If any of these films are likely to be mentioned in the same marquee as "Moonlight," it is "Beach Rats." Both are coming-of-age stories about a young man questioning his sexuality, the former film being set on the streets of Miami, and the latter on the neglected beaches of Brooklyn and Staten Island. David is the protagonist, and his father is on his deathbed, and his mother is too emotionally depleted to be remotely involved in his life. David divides his time up between his equally hyper-masculine friends, his budding relationship with his first girlfriend, and posting in online chat rooms where older men are eager to broaden his horizons.
"Beach Rats" presents a very specific kind of coming-of-age story, one in which the youth in question lacks a sufficient support network. David has no context for the feelings he is experiencing, and the constraints of his masculine identity prevent him from expressing them directly. The world of the film feels hopeless—yet David is content with it. After all, the deserted streets he was born on are the only life he has ever known.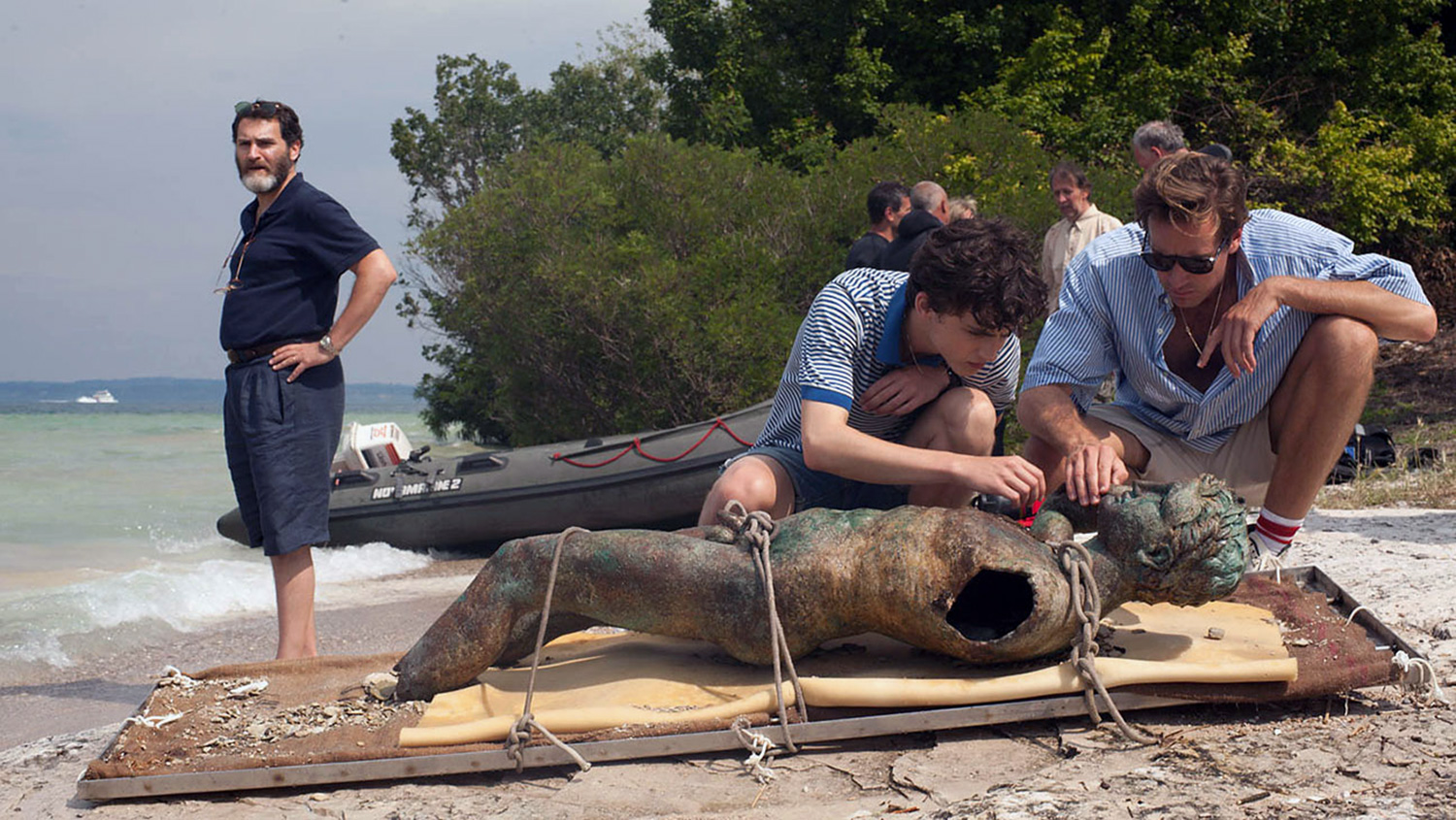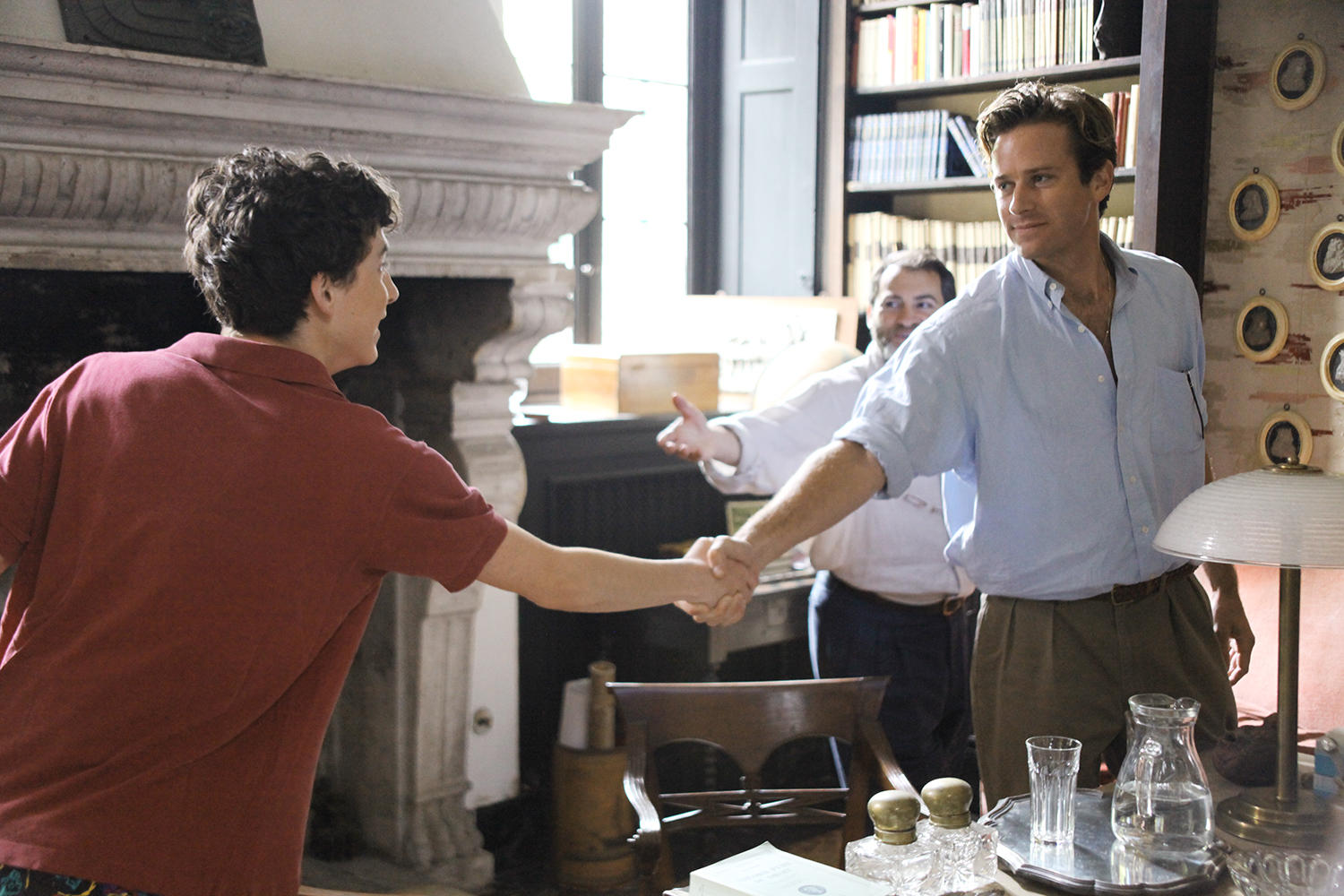 Young love blooms beneath the Italian sun.
Call Me By Your Name
Directed by Luca Guadagnino (whose work we have featured in the past), "Call Me By Your Name" is another coming-of-age story about a young man. But where the world of "Beach Rats" has a palpable grit to it, "Call Me" aims to be a snapshot of first love in the summer. Based on a novel by the same name, seventeen-year-old Elio is spending the summer at his family's ancestral Italian villa, immersed in music and flirting with his friend, Marzia. It is there that he meets Oliver, his father's twenty-four-year-old American research assistant. As the weeks pass, Elio and Oliver grow more intimate with each other, both physically and emotionally.
While this film is certainly not absent with sexual curiosity (one scene involving half a peach is certain to make audiences gasp), Guadagnino has stated that he has no interest in explicit sex scenes. He instead aimed to capture the emotional connection between the two characters as they come to terms with their feelings for each other.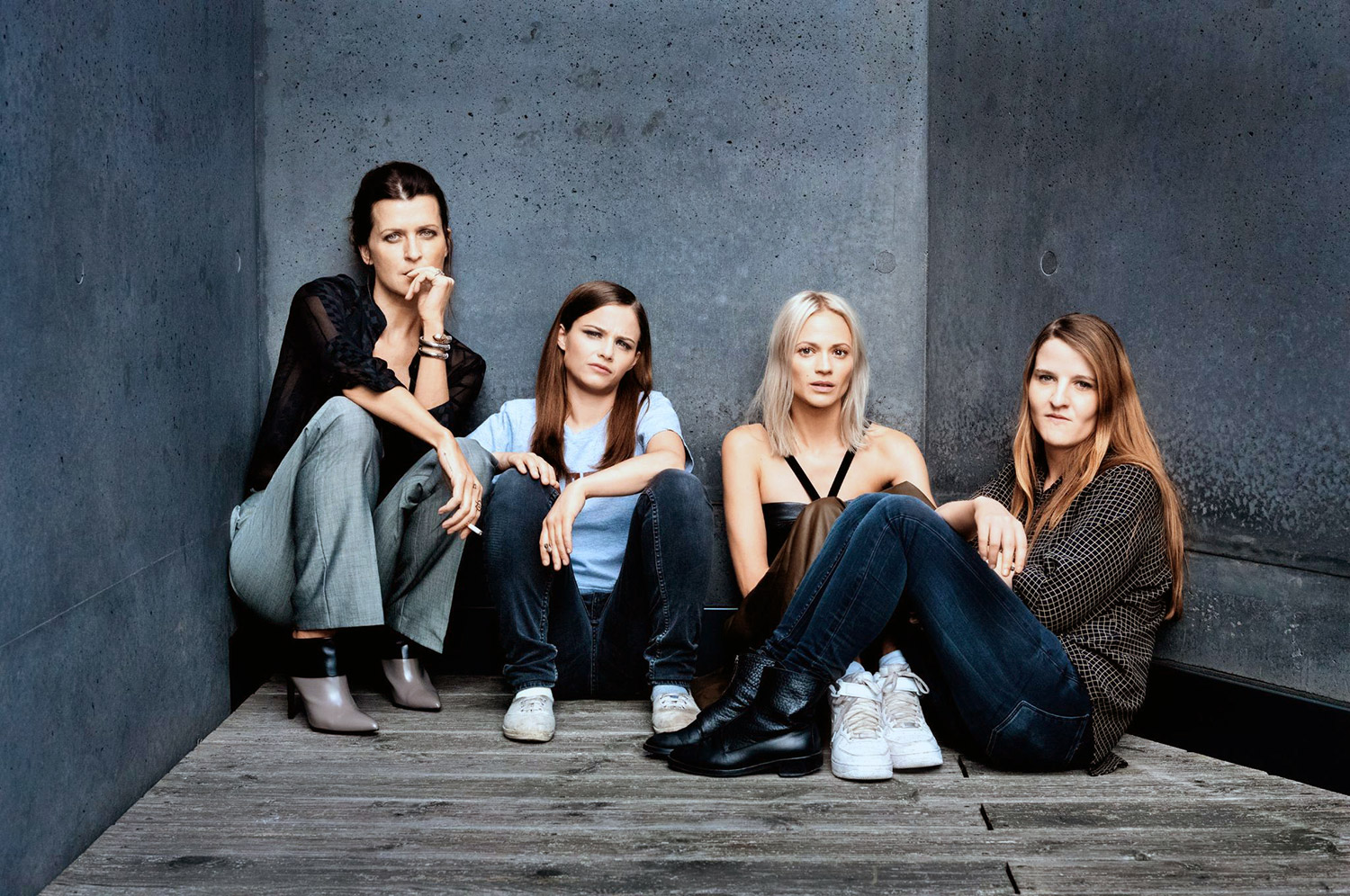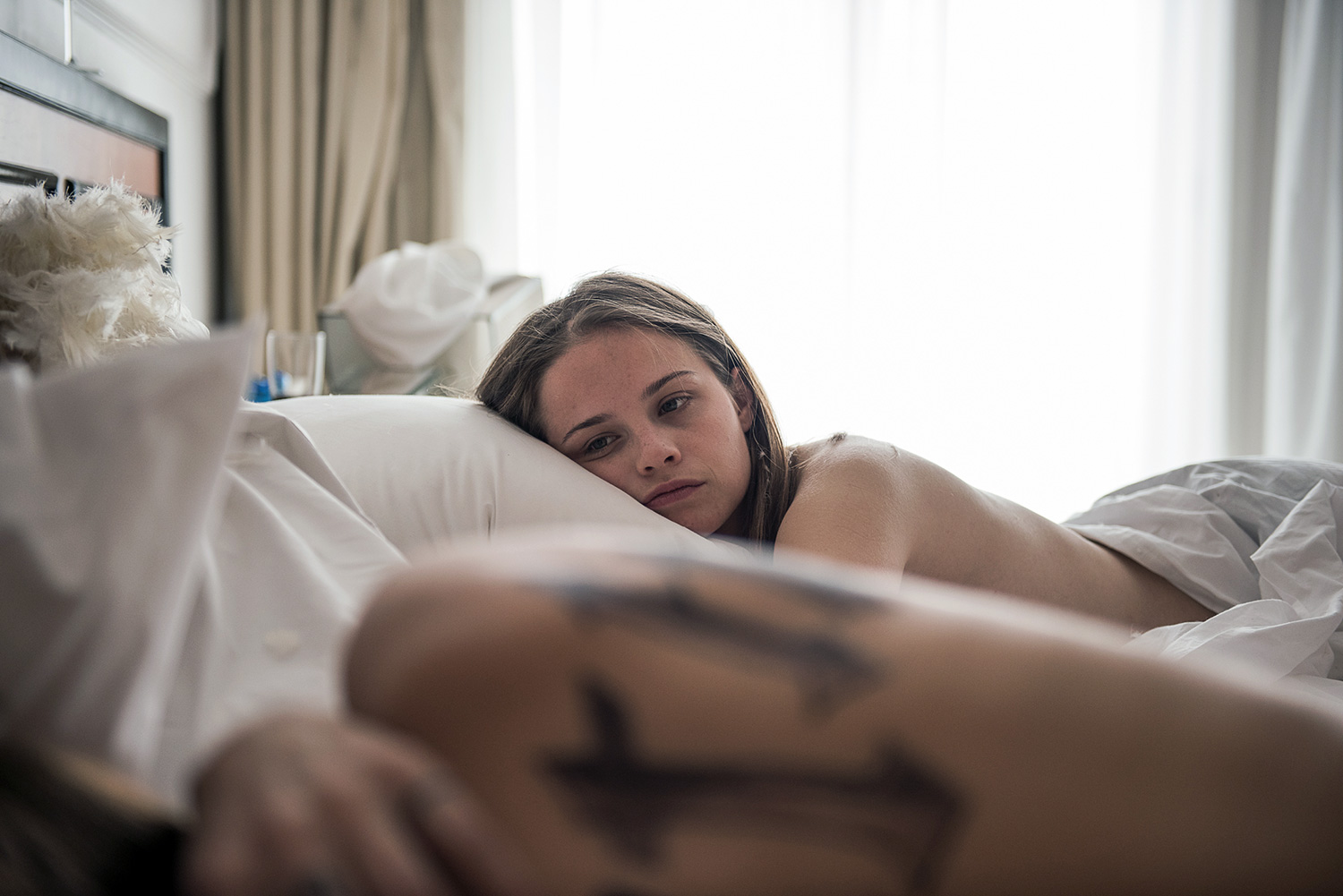 Teenage Mifti explores a world of hedonism and excess.
Axolotl Overkill
"Axolotl Overkill" is the directorial debut of Helene Hegemann, the twenty-four-year-old who also wrote the novel it was adapted from. Said novel (titled "Axolotl Roadkill") was critically praised upon its release in 2010—that is, until allegations of plagiarism came to light. Hegemann defended herself, saying that she is part of a generation of artists who sample each other's work freely to make a new product. While this does not diffuse all criticism directed at her lack of crediting other artists, her novel is still regarded as worthy of praise.
The novel's teenage narrator describes her drug-fueled descent into depravity in a way that feels authentic to the edgy Berlin art scene. The film attempts to evoke that same feeling. Sixteen-year-old Mifti, in trying to come to terms with her mother's death, plunges headlong into a world of sex and excess, guided by a seductive older woman with ties to organized crime.
The film captures the hedonism of Berlin's nightlife through shock value, each scene designed to top the one that came before. However, instead of offering a coherent narrative, "Axolotl Overkill" is shown in a series of fragmented images, as if it were being viewed through the light and noise of a club in the middle of a party. The film is an experiment in storytelling, even if it does not run very deep.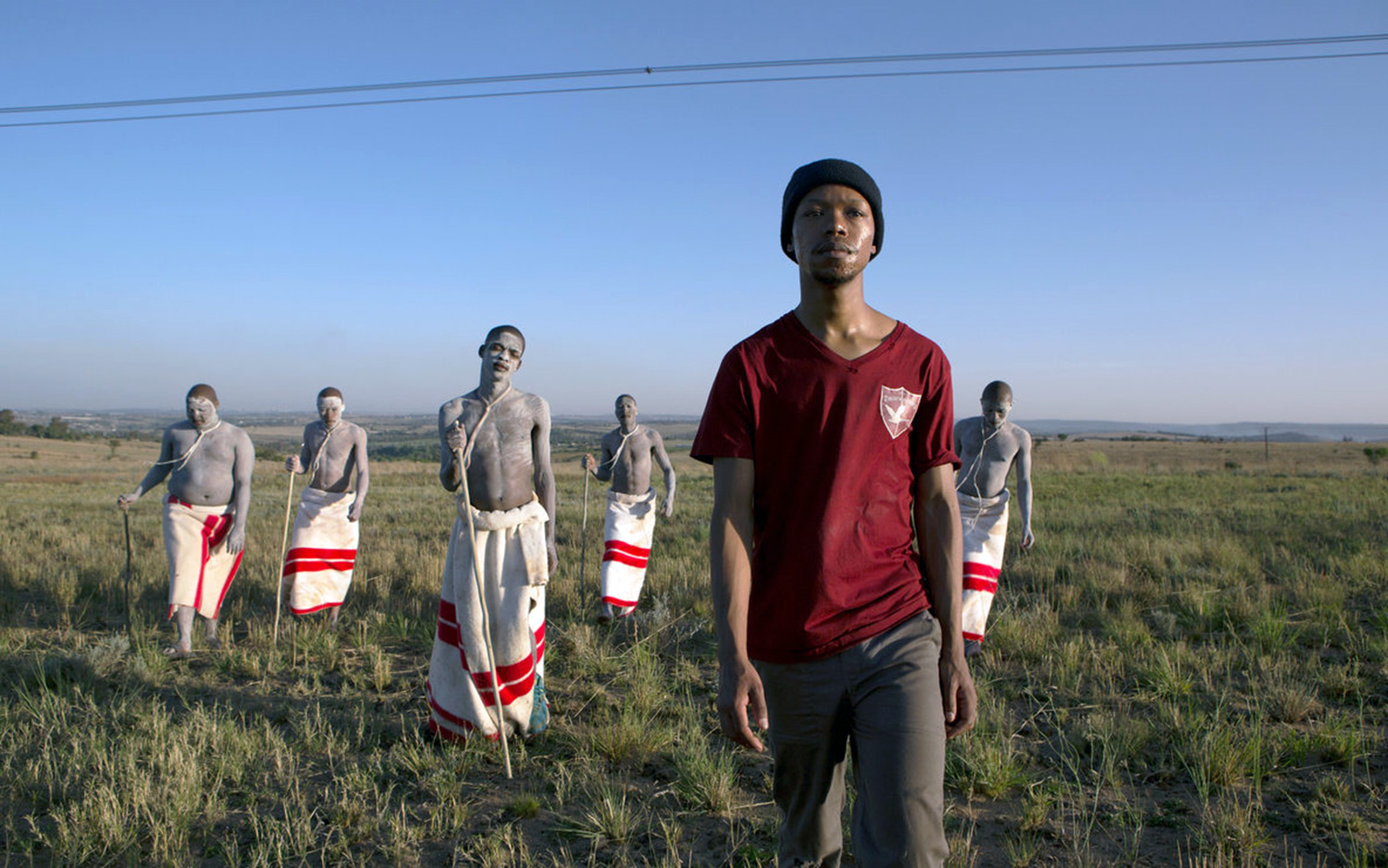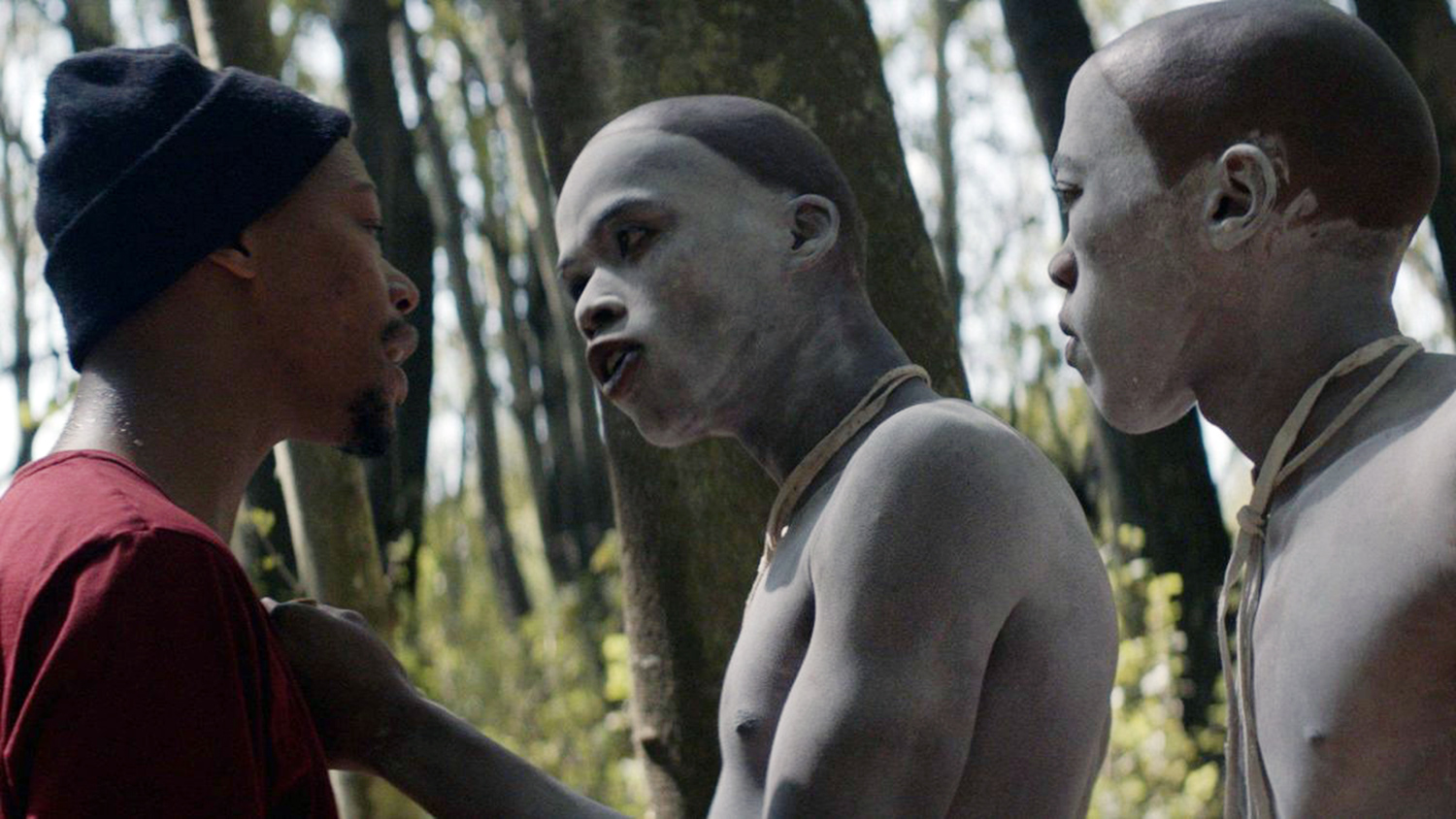 "The Wound" pits the consequences of following tradition against those of being different.
The Wound
The discussion of toxic masculinity is taken to an entirely new level when it is contextualized in South Africa, a country where 84% of people believe that homosexuality is inherently wrong. However, this is precisely the kind of discussion "The Wound" aims to have.
The film is set among the Xhosa ethnic group during an initiation ritual where teenage boys become men through circumcision. After healing from their wounds, they must then undergo a period of separation from their families in the mountains of the Eastern Cape. It is during this ritual that two male lovers Xolani and Vija are able to be together in an arrangement reminiscent of "Brokeback Mountain."
Their arrangement is thrown off when one of the initiates learns of their relationship. Said initiate, Kwanda, is an outsider to the ritual, as his father simply sent him to the mountains to toughen up. Kwanda is driven to question these traditions, however, which draws Xolani's attention and causes conflict over repressed truths.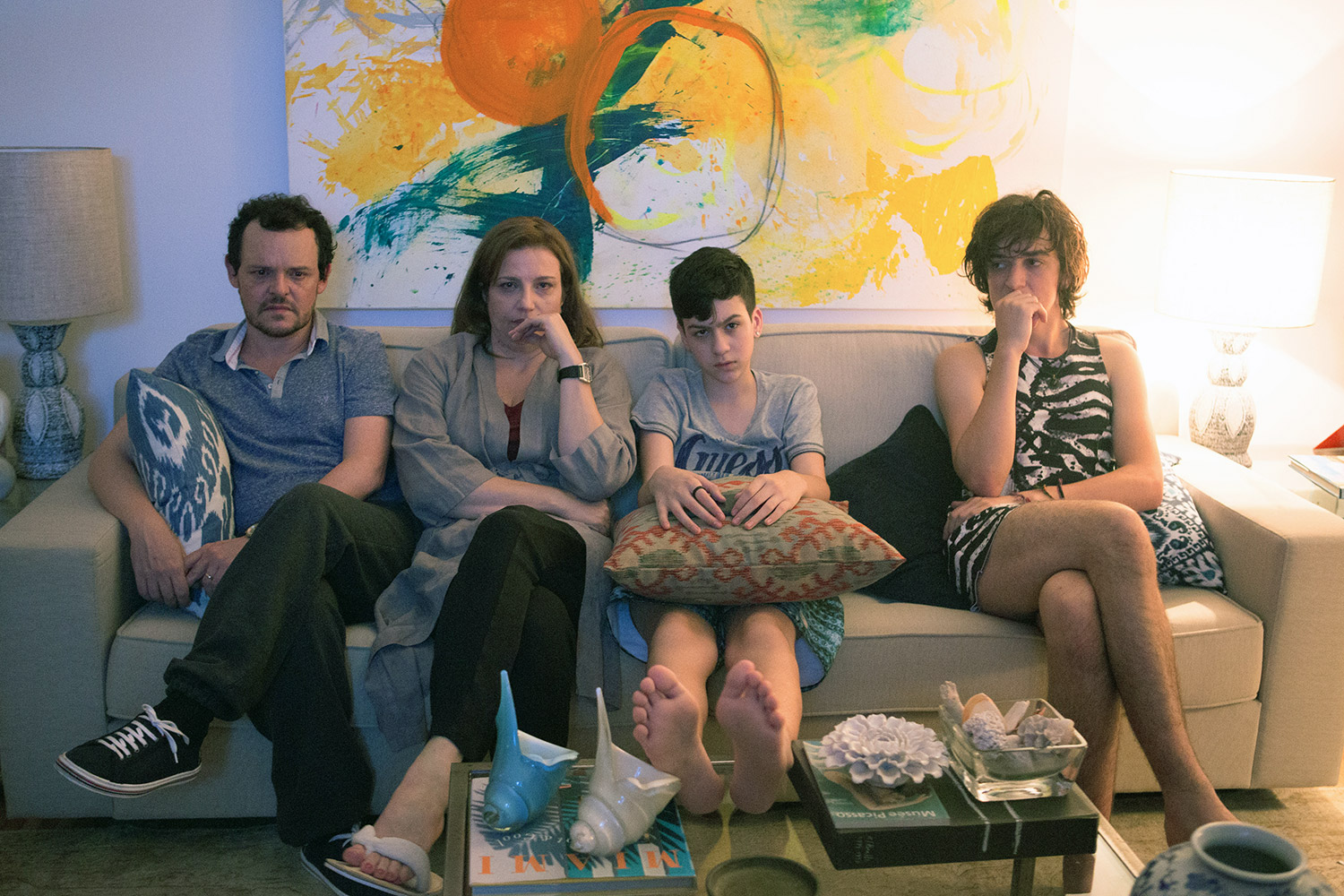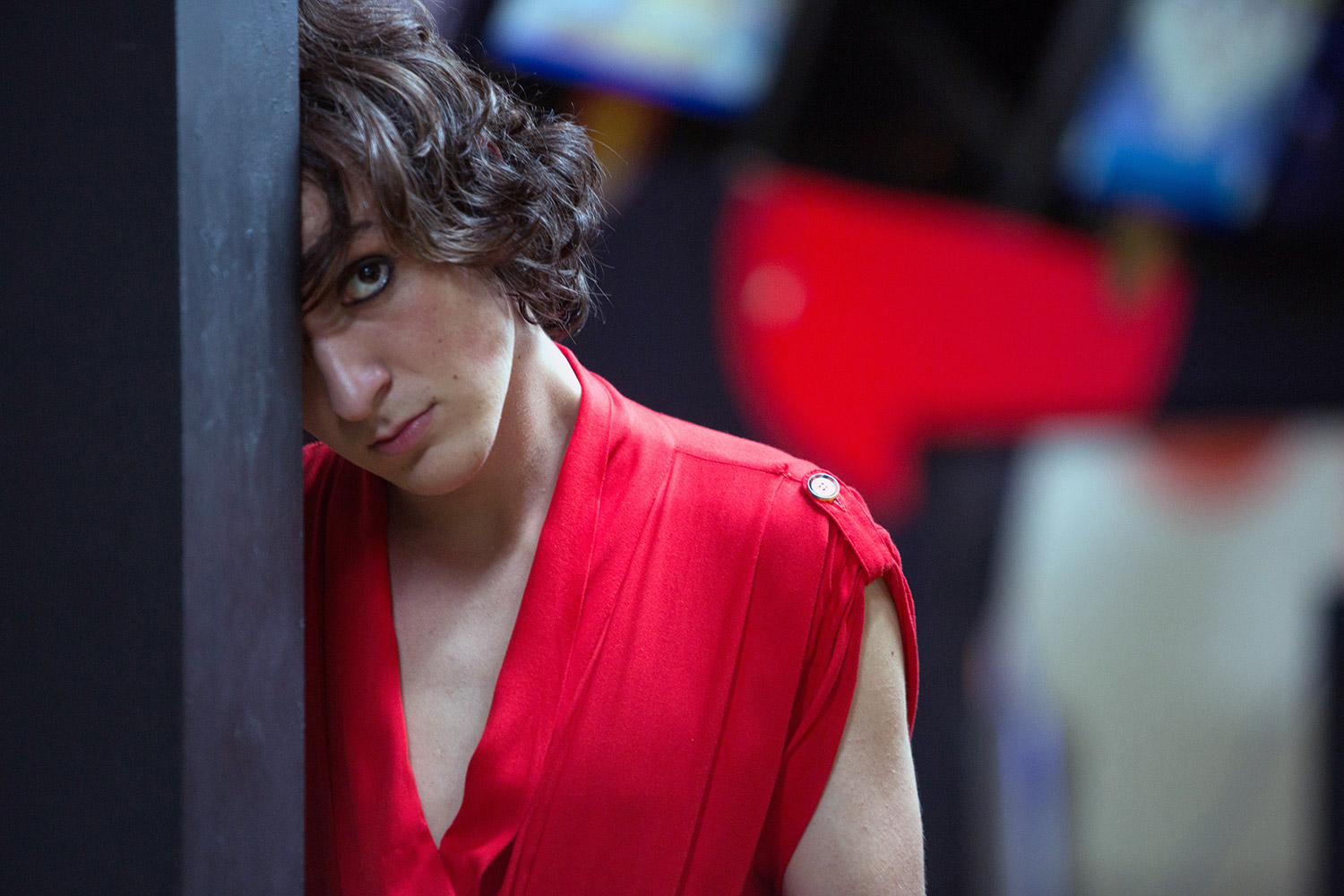 "Don't Call Me Son" offers a multi-layered look at gender, sexuality, and family.
Don't Call Me Son
Written and directed by Anna Muylaert, "Don't Call Me Son" exists in the space between two disparate yet connected ideas: identity as defined by gender and sexuality, and identity as defined by family.
Seventeen-year-old Pierre blurs the line of the gender binary. His long hair and slender build give him an androgynous look, and he chooses to dress both feminine and masculine throughout the course of the film. He also sleeps with both men and women, and it is clear at the beginning of the film that his friends know about and accept his choices. He and his sister Jaqueline's worlds are inverted, however, when their working-class mother is arrested for apparently having stolen them as babies. The two are returned to their biological parents who are overjoyed to see their long-lost children.
For Pierre and Jaqueline, however, this reunion is not a happy occasion, as the only life and only mother they have ever known has been taken from them. The family they are now a part of is alien. The interpersonal conflict here is multi-layered, based on identity, gender, class, and nature vs. nurture. What makes the film truly special is that it does not offer any easy villains; there is beautiful tension and sympathy for all sides of the conflict.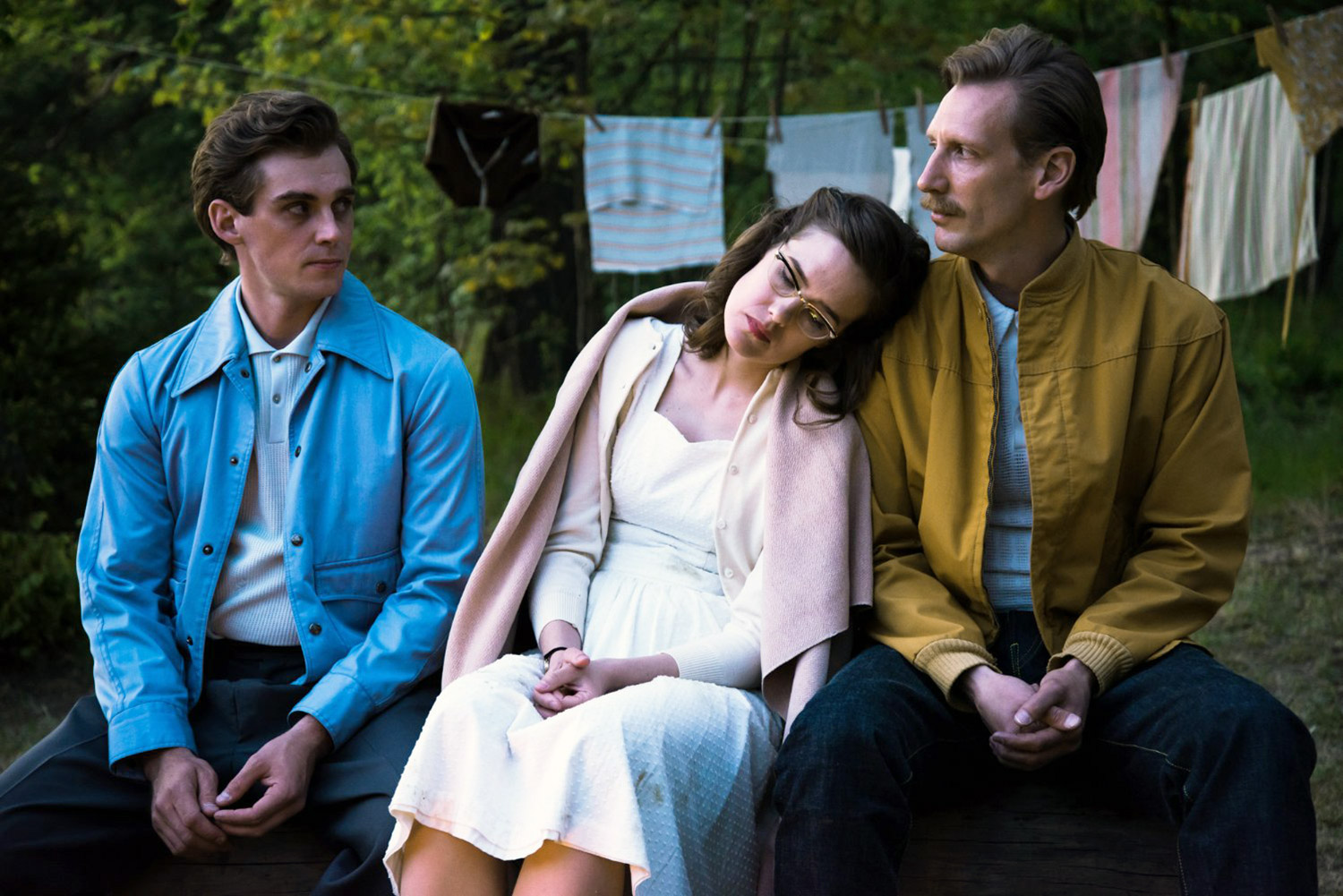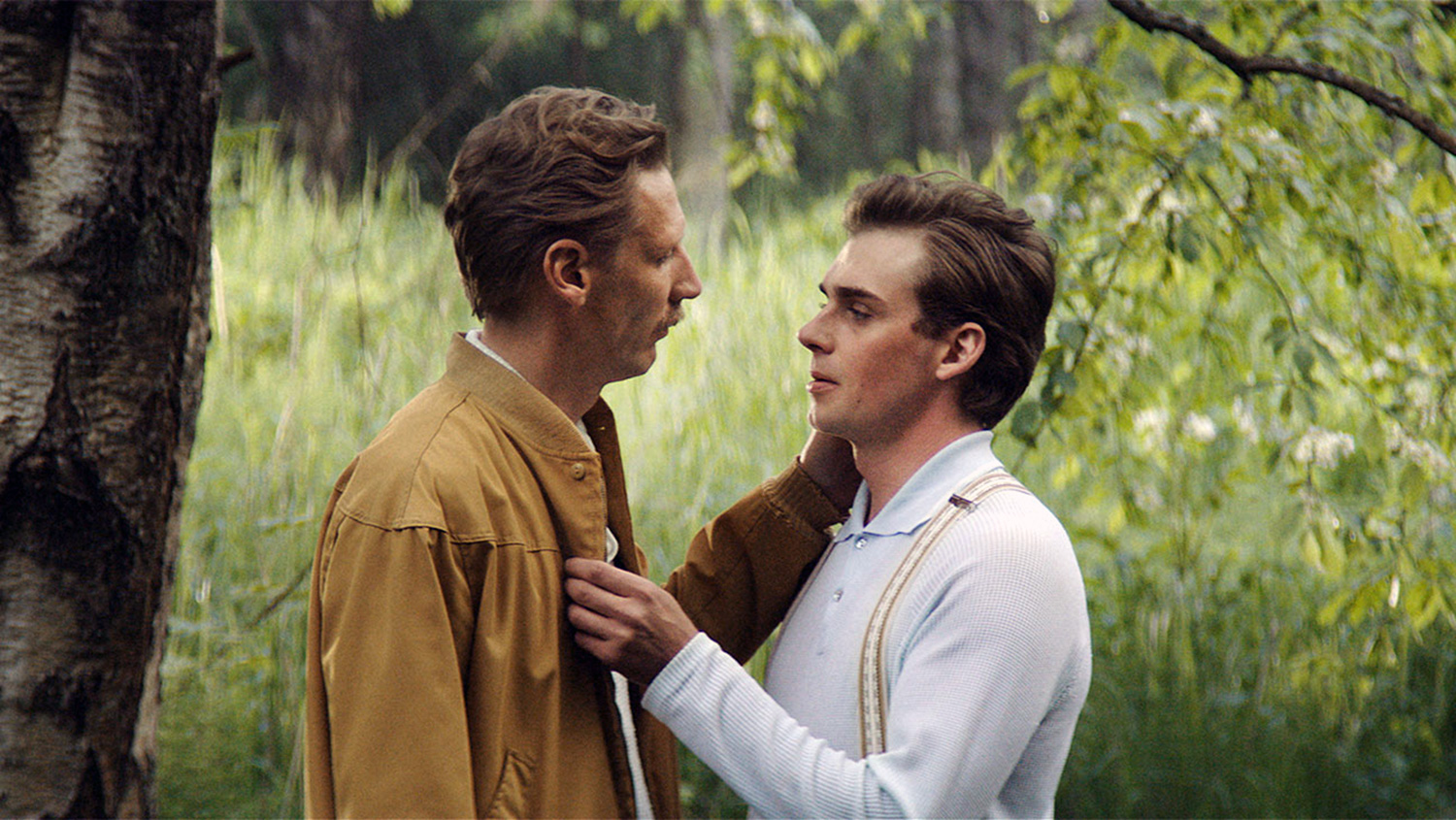 "Tom of Finland" goes beyond the leather chaps that the artist is famous for.
Tom of Finland
Even people unfamiliar with the name "Touko Valio Laaksonen" have likely seen the influence of his artwork. Laaksonen, under the pseudonym "Tom of Finland," was a Finnish homoerotic fetish artist whose work had a powerful influence on late-twentieth-century gay culture, and by extension, on Western pop culture across the board. Anyone who has seen the character of a heavily muscled and mustached German biker with a leather cap pulled low over his eyes has Tom of Finland to thank for it.
"Tom of Finland" chronicles Laaksonen's life from his time fighting in World War II—when he realized his attraction both to men and to uniforms—through his rise to prominence. The pacing suffers somewhat due to a ten-year time skip, but it's not enough to kill the movie entirely.
Laaksonen's art was motivated by his personal kinks, but the film shies away from exploring these in any meaningful way. It serving the double-edged purpose of making it more accessible to a broader audience while defanging it for the niche audience that Laaksonen's life story would have especially appealed to.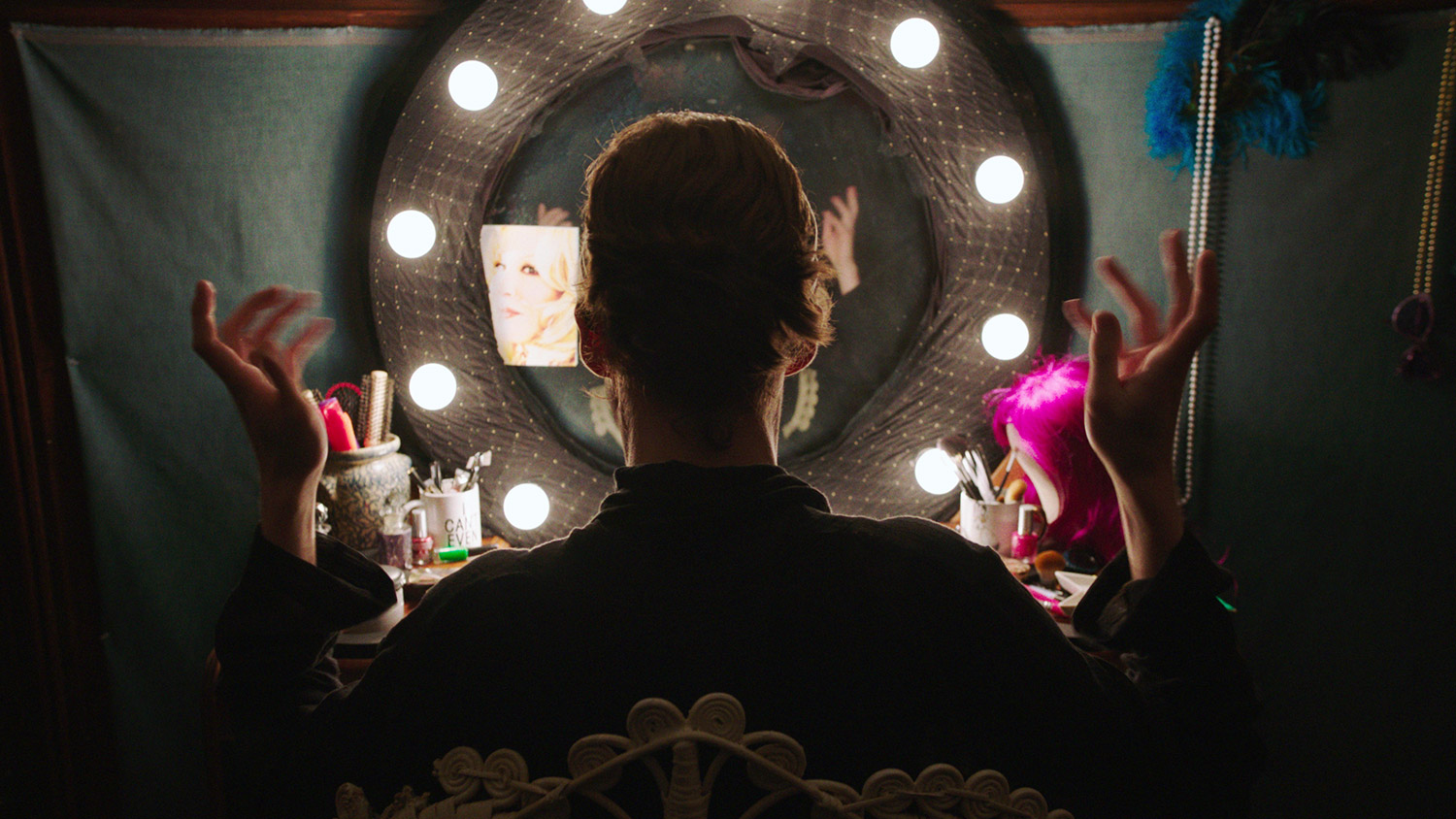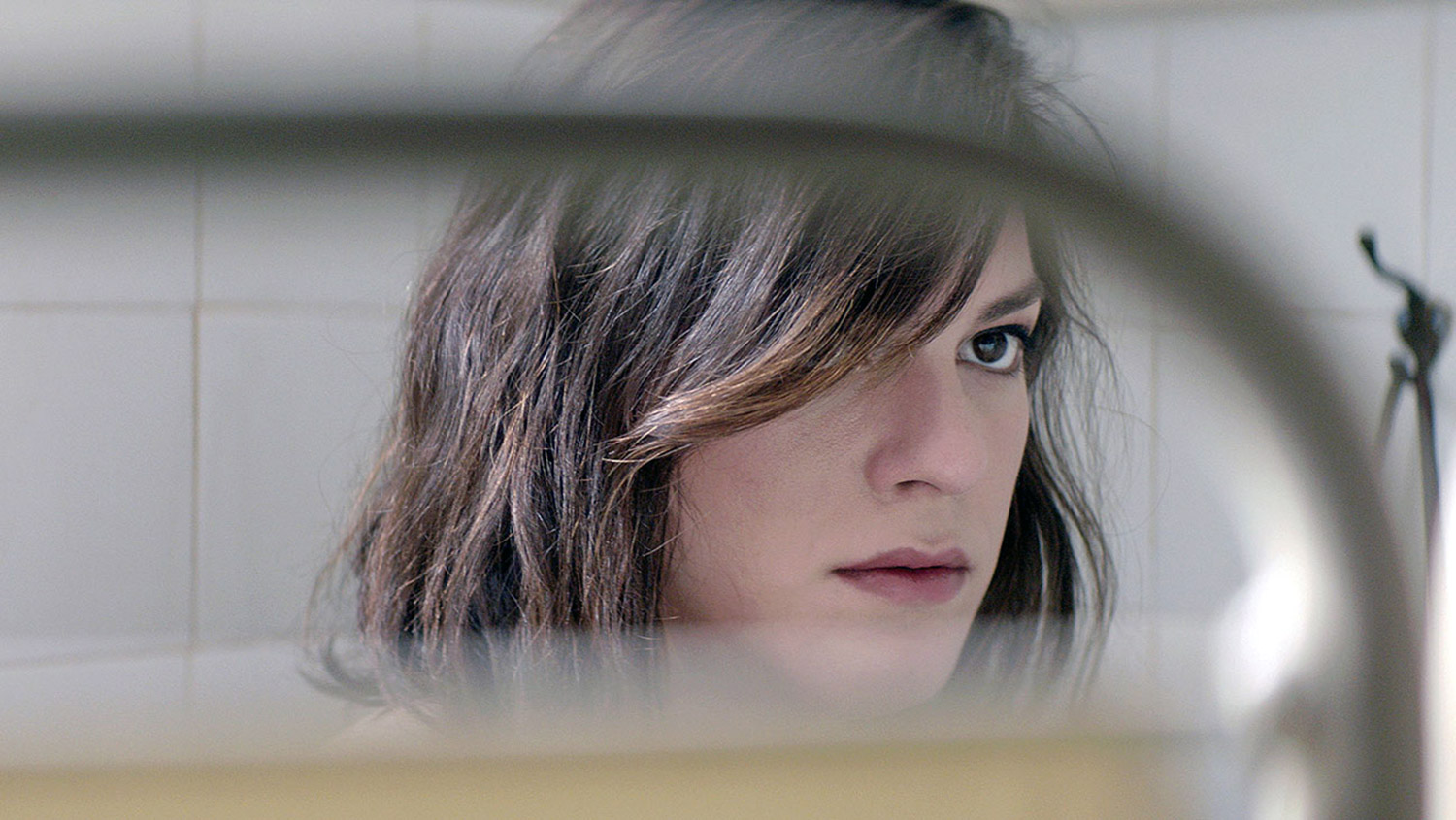 "A Fantastic Women" is a noir thriller that turns the genre's conventions on their head.
A Fantastic Woman
Possibly the most fantastic part about "A Fantastic Woman" is that it is a film about a trans woman that is not focused on her transition. As Laverne Cox stated in a 2014 interview with Katie Couric, there is a "preoccupation with transition and surgery [that] objectifies trans people. And then we don't get to really deal with the real lived experiences." We don't often get to see many stories about the violence and danger that trans people face simply for existing outside of the norm—but this film tells that story.
Marina is a bar singer whose life is thrown off-kilter when her older lover Orlando dies unexpectedly. The police suspect foul play on her part. This film oozes with a noir style and has the makings of competent whodunit crime story—except for the part where there was no foul play on Marina's part. It is clear from the very beginning of the film—at least to the audience—that Marina had nothing to do with Orlando's death, but the transphobic police and Orlando's family don't believe her. Marina may look the part of the femme fatale, but she is anything but, and the scrutiny she comes under forces her to reexamine her own identity in the process.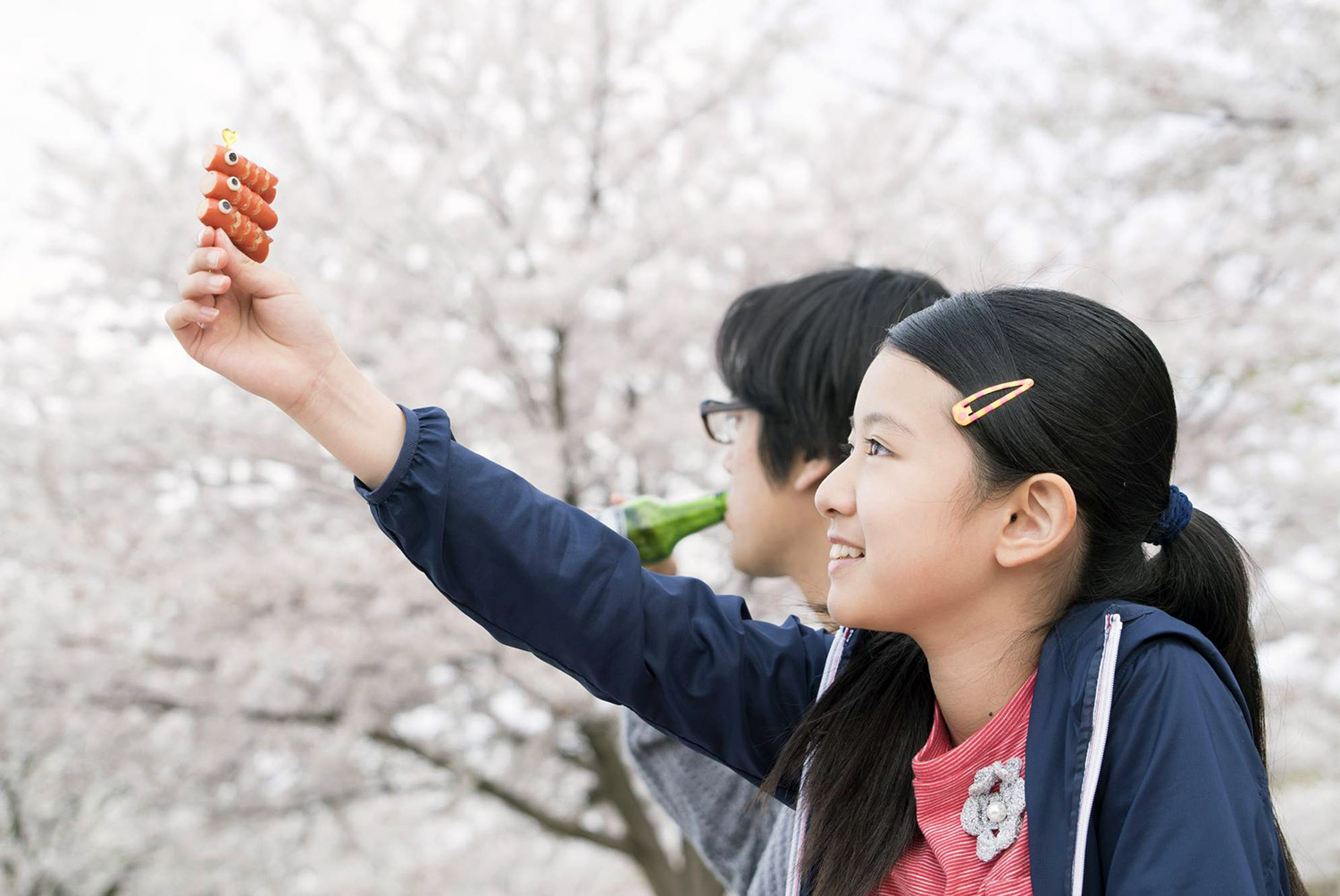 A loving—if simple—depiction of an alternative family unit in Japan.
Close-Knit
Similar to "A Fantastic Woman," "Close-Knit" tells a story about trans people that we are not accustomed to seeing. Eleven-year-old Tomo comes from a home where her mother regularly goes on out-of-control party benders, disappearing for days at a time. When this happens, she relies on her uncle Makio as a caregiver. But on the most recent bender, something is different: Makio's "unusual" girlfriend Rinko has moved in with him.
Tomo's precocious nature falls shy of being too-cute as she questions Rinko about what happens to a penis during a sex change operation. Since it is generally less inappropriate for a child to ask such invasive questions, the film is able to provide Rinko's answers for the audience. The film focuses on the three people developing an alternative family structure apart from their rigid conventions.
For her part, Rinko is a portrait of love and domestic grace, with the performance of Toma Ikuta implying her past insecurities. The film comes close to casting its sole trans character as "too good to be true," with cis-gendered women coming off as monsters. It also suffers from the same problem as past trans-focused films in casting a cis-gendered man to play a trans woman.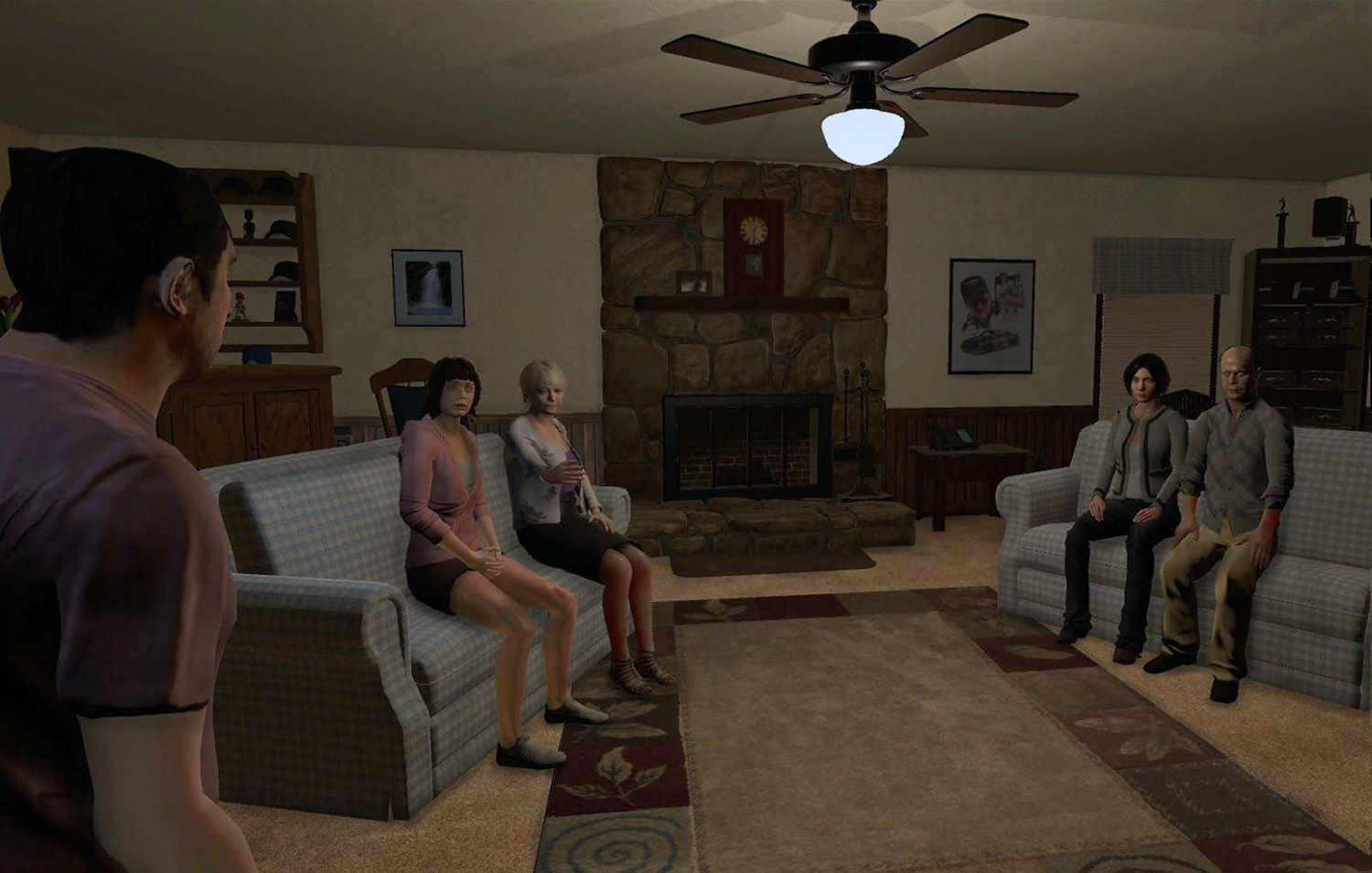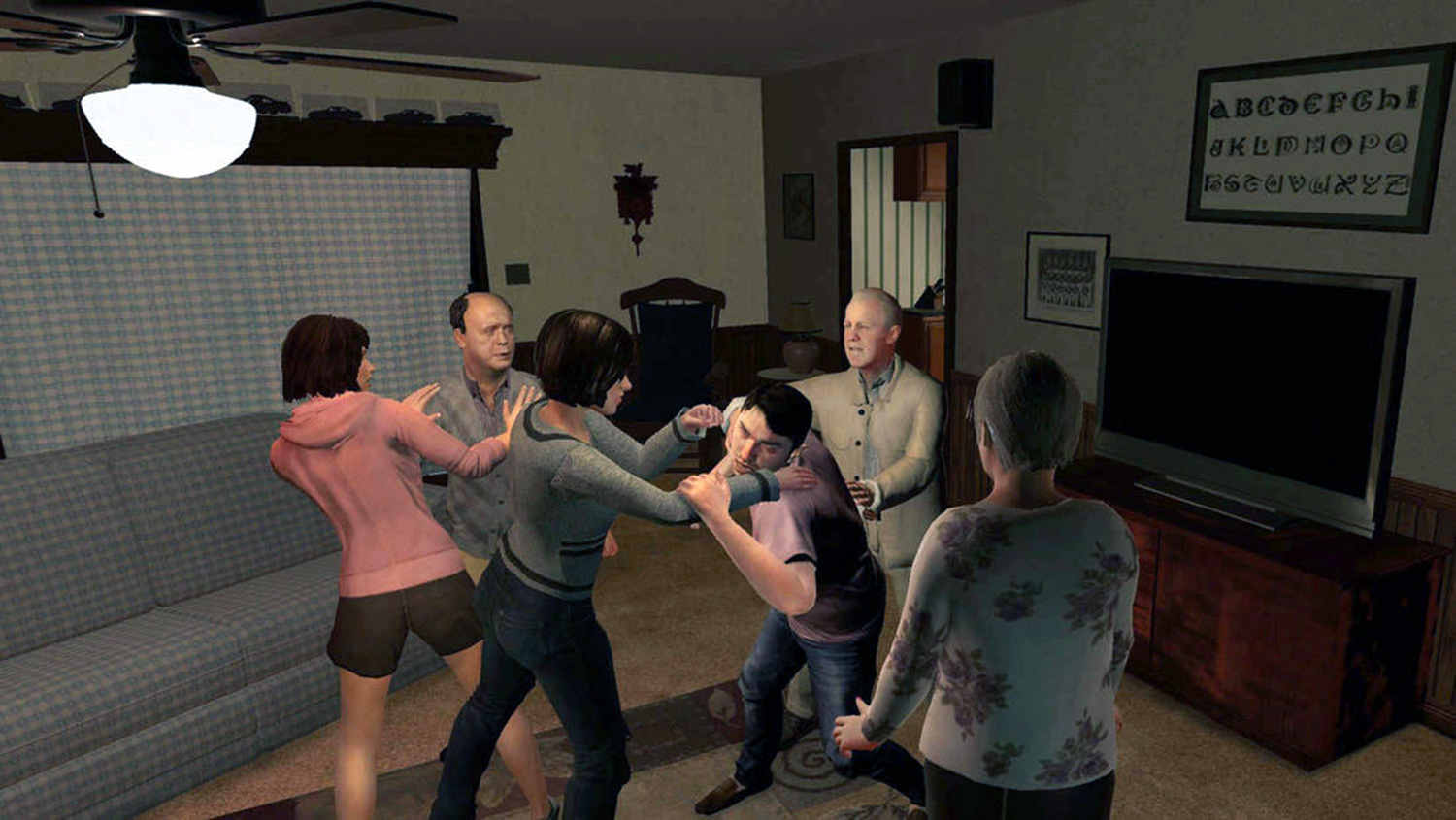 "Out of Exile" use VR technology to tell a story that's all-too-common for queer youths.
Out of Exile: Daniel's Story
Easily the most experimental film on this list, "Out of Exile: Daniel's Story" is the story of gay youth Daniel Pierce coming out to his family, and subsequently being kicked out and disowned. Pierce recorded the confrontation, which he later uploaded to YouTube.
The film takes place on that evening in August 26th, 2014, and it is told using a virtual reality (VR) headset, putting the viewer in Daniel's place using computer generated graphics. The graphics are synched to the audio track from the video Daniel recorded. The viewer gets to experience first-hand the verbal and physical abuse that Daniel endured on the night he was kicked out of his home.
Created by Emblematic founder Nonny de la Pena, this film is only ten minutes long, and it is meant to create empathy for what hundreds of LGBT youth experience every year. While it is not currently available for wide release, "Out of Exile" did hit Sundance in 2017. And with the continued development of VR technology, this is not likely to be the last we hear of Daniel's story.
Photos © respective film studios