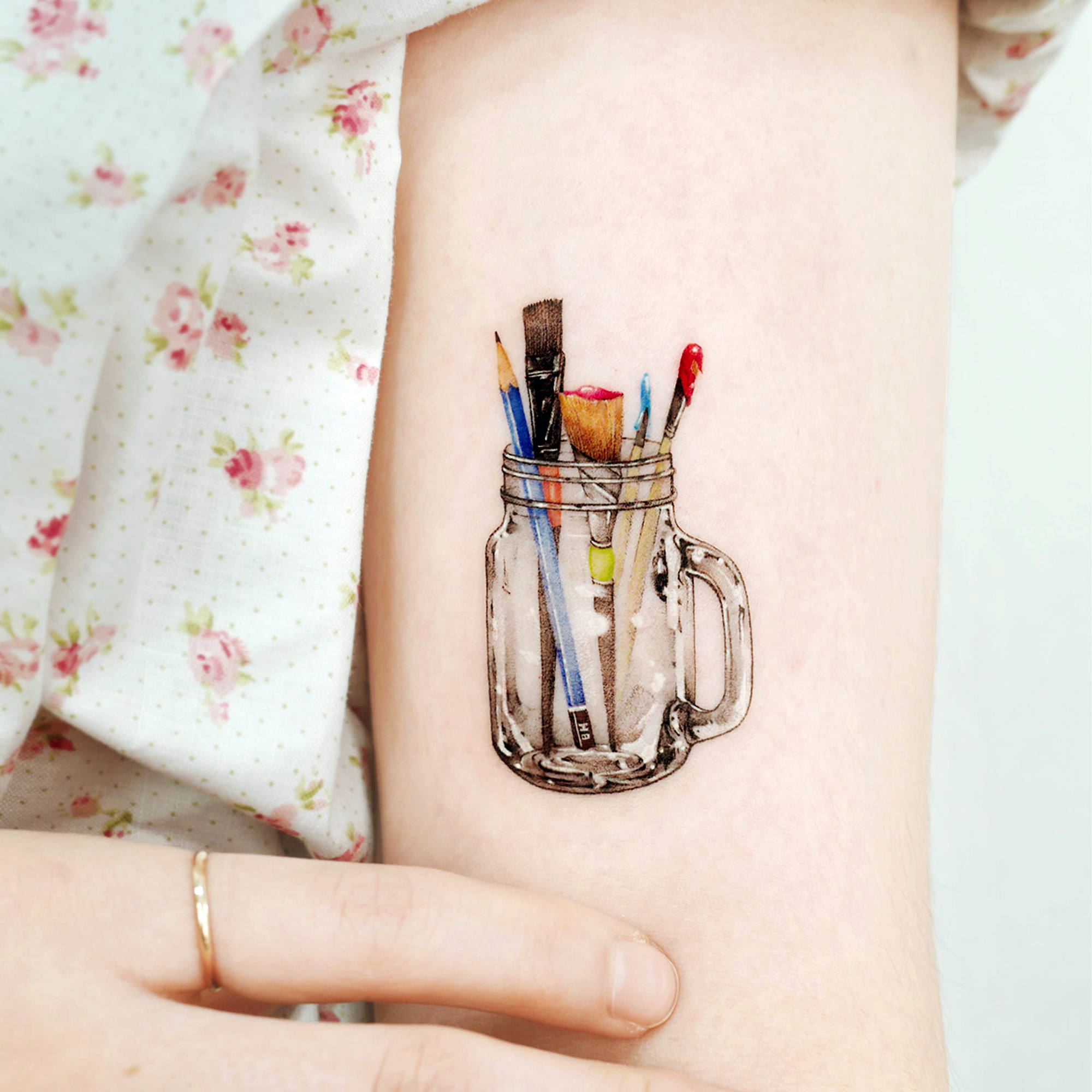 Songe was born in 1999 in Seoul, South Korea, and is a young creative looking to expand her portfolio. She is often asked for color tattoos instead of black-and-gray ones, which make up the bulk of her collection. Nonetheless, she is willing to work in monochrome and diverse skin tones. One of the reasons she enjoys traveling to England and other countries for tattoo sessions is to see such variety on a global scale and go beyond micro tattooing to conduct large-scale work.
Above: Songe enjoys experimenting with color and shading to create an illusion of transparency in her work.
Songe inked the whimsical teddy bear in Singapore.
You also guested in Singapore? What design did you do? What was the session like?
The work in Singapore was perfect! I worked on various things, such as a friendship tattoo with flowers blowing around and a rainbow-colored teddy bear. I believe it is necessary to tattoo different people's bodies, but Singaporeans also embraced tattoos with attractive curves and trusted me with everything I worked on.

Also, I enjoy using a variety of colors. I recall the ocean project, probably the most colorful work I've ever done.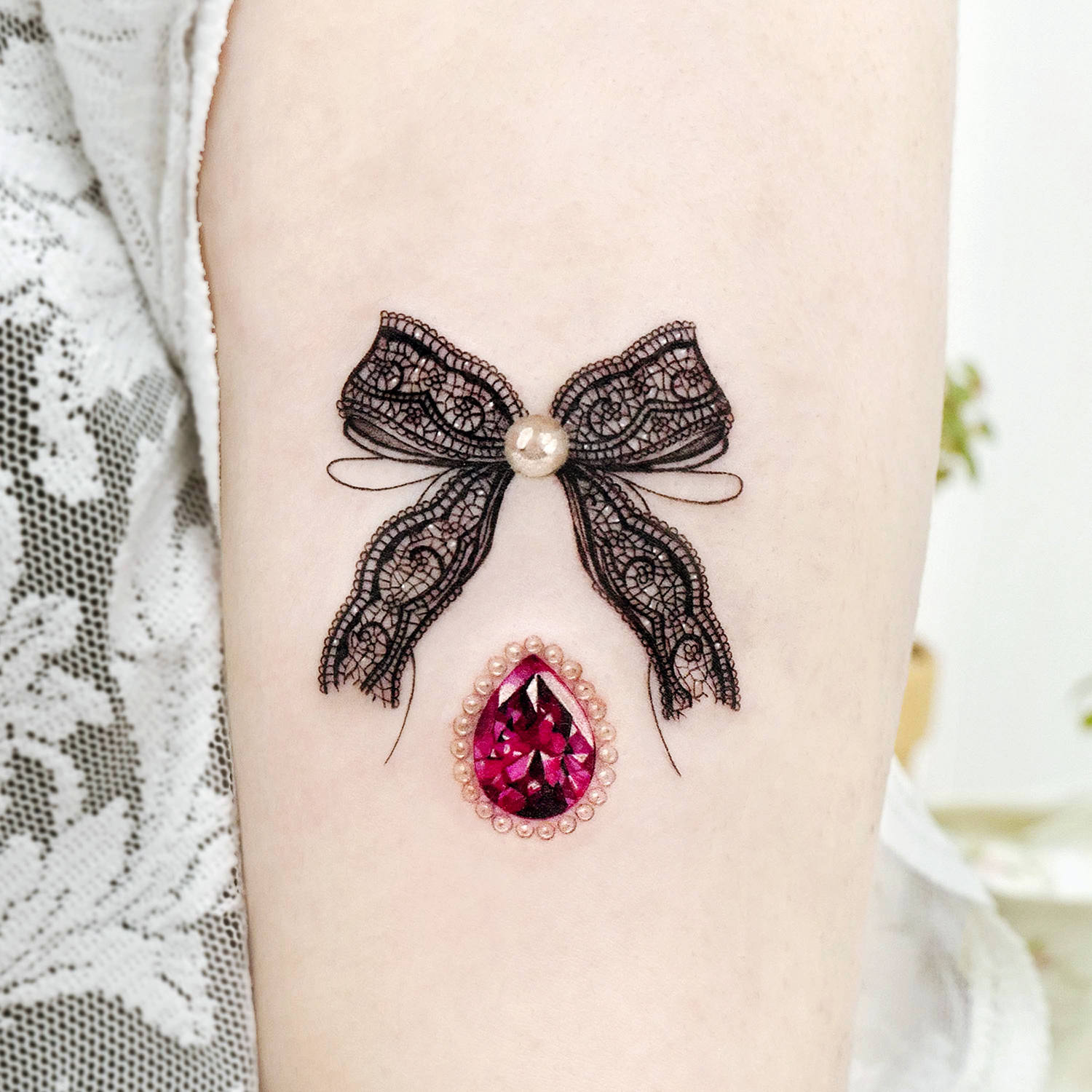 Lace and jewelry reproductions from the old era.
Is there less of that style by Singaporean tattooers in the micro-tattoo style?
Yes, there aren't many, which explains why Korean tattoo artists are so sought-after.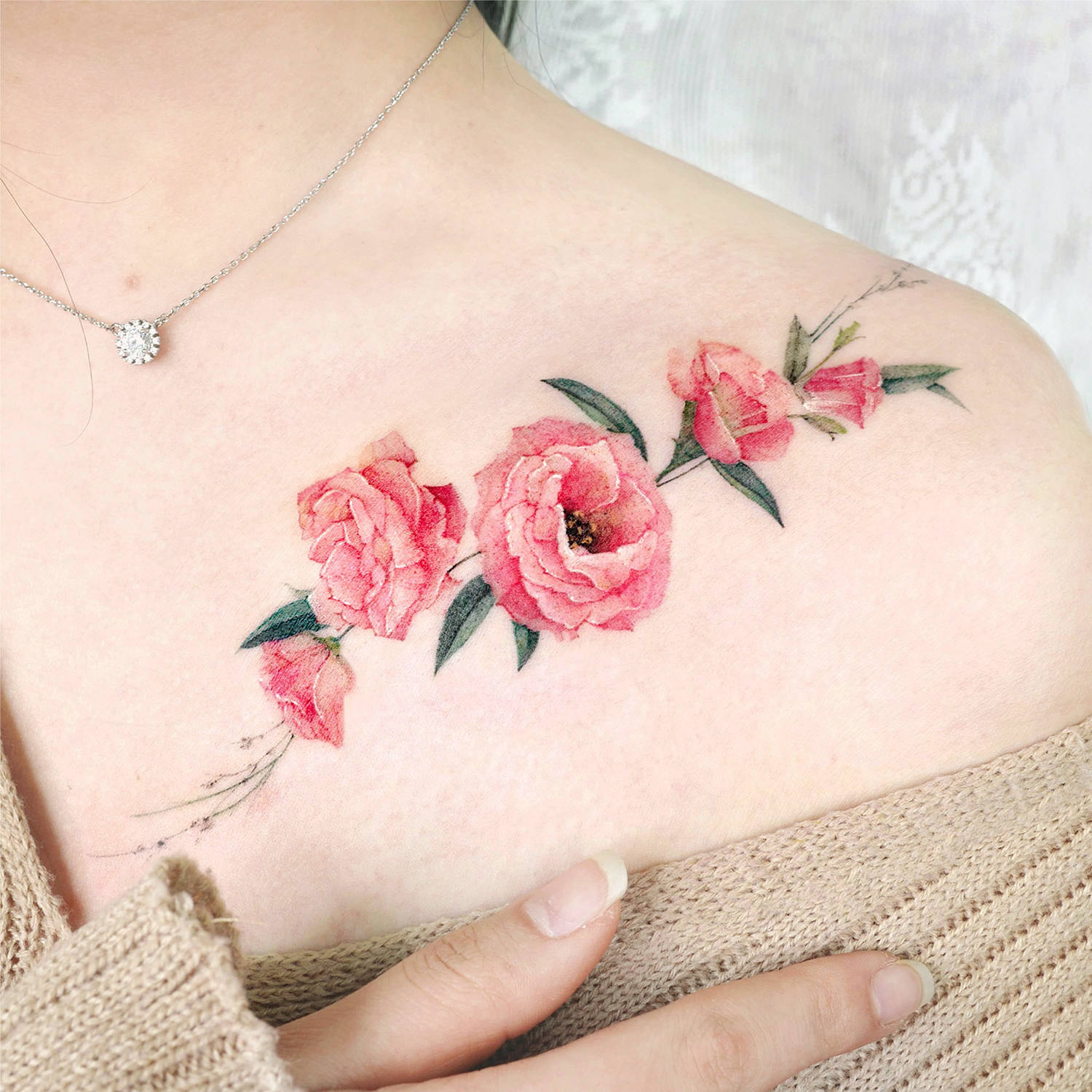 Flowers are a classic tattoo motif.
And what about London? You were there too.
I receive a lot of requests from overseas—potential clients and studios. I selected London since it was a nation I had always wanted to visit, and the vibe at the studio was fantastic. It was relaxed, in contrast to Korea. I made animals, plants, and other things. In addition, if the opportunity arises, I would want to return to London.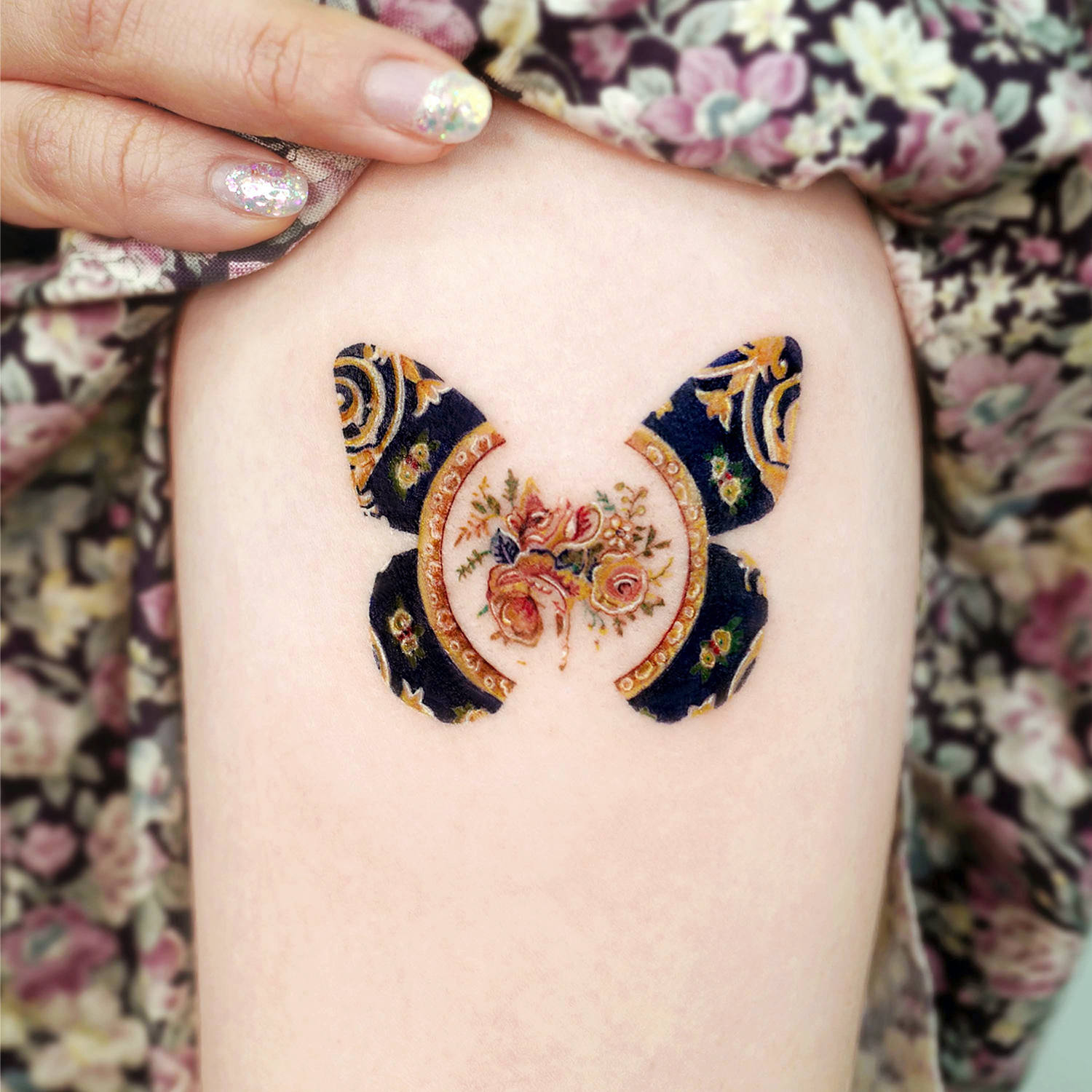 Vintage imagery inspires tattooer Songe.
Did you have time to visit London, and do other fun things?
My first trip abroad was also to London. I was nervous, and it was a meaningful guest walk. I worked hard in London and traveled to Paris. That doesn't mean I didn't visit London at all. I walked around a lot because I enjoyed seeing the old buildings and the scenery. I went to the Musée d'Orsay, the Louvre, and the Palace of Versailles while in Paris.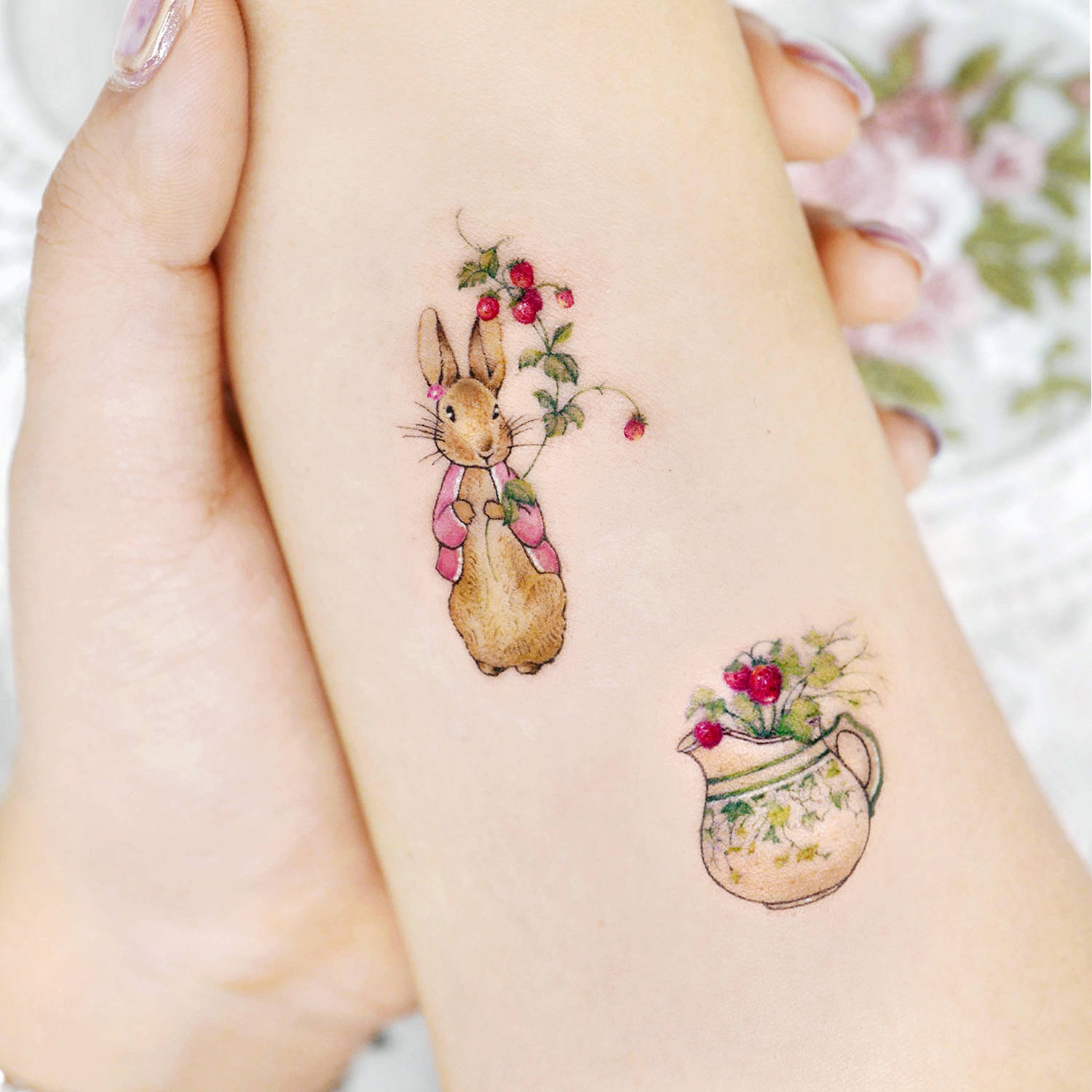 A tattoo based on the children's book, "The Tale of Peter Rabbit."
You focus on cute and bright-colored imagery, from Children's book characters to anime ones. What are popular requests?
Particularly Totoro, Peter Rabbit, and Peter Pan. When doing an anime scene, I do not base on the movie; I re-create the scene from location to the props.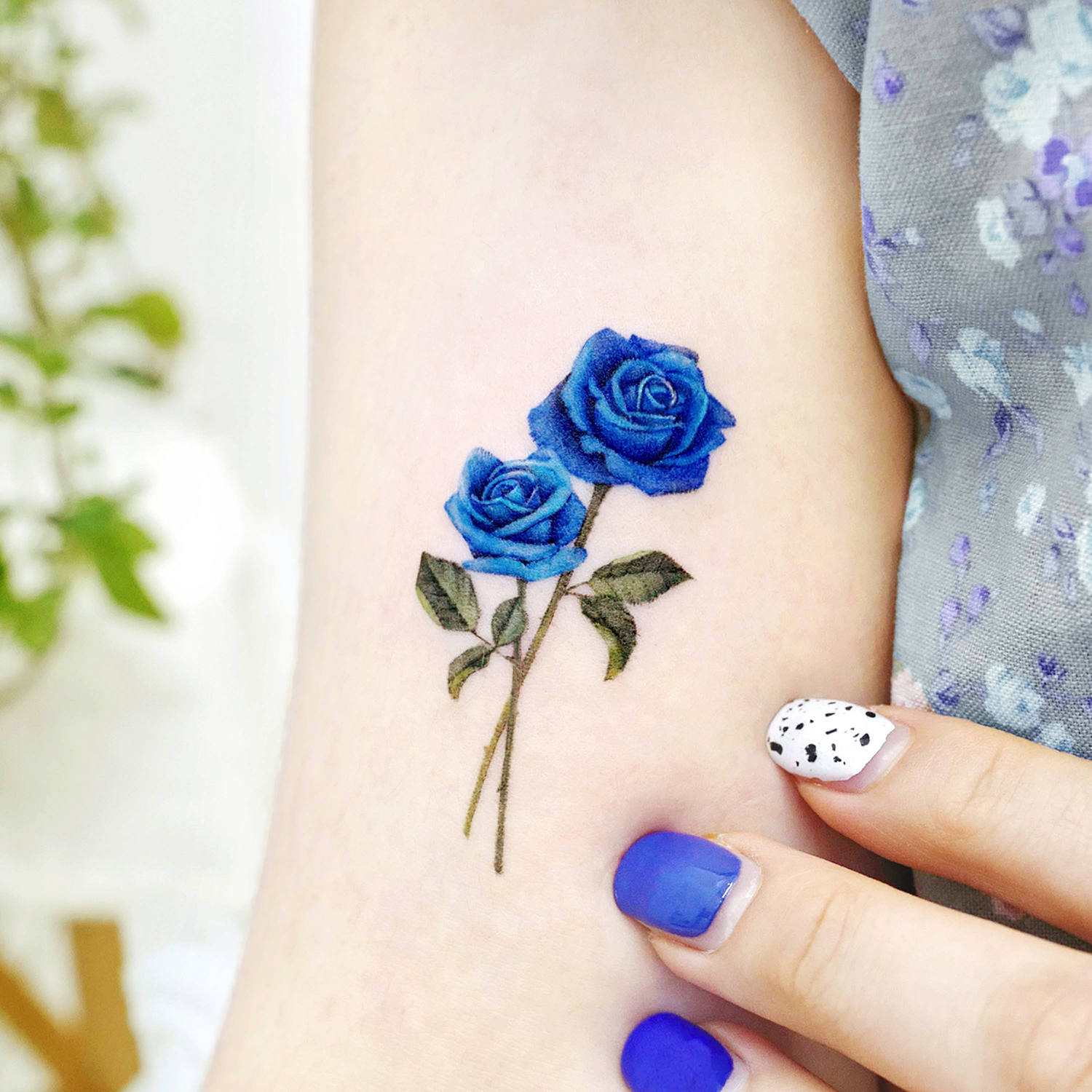 Blue flowers are executed in a particular, micro style.
What are your favorite tattoos and characters to ink?
I love all of my work, especially developing cute characters and tiny flowers scattered along with the flow of the body.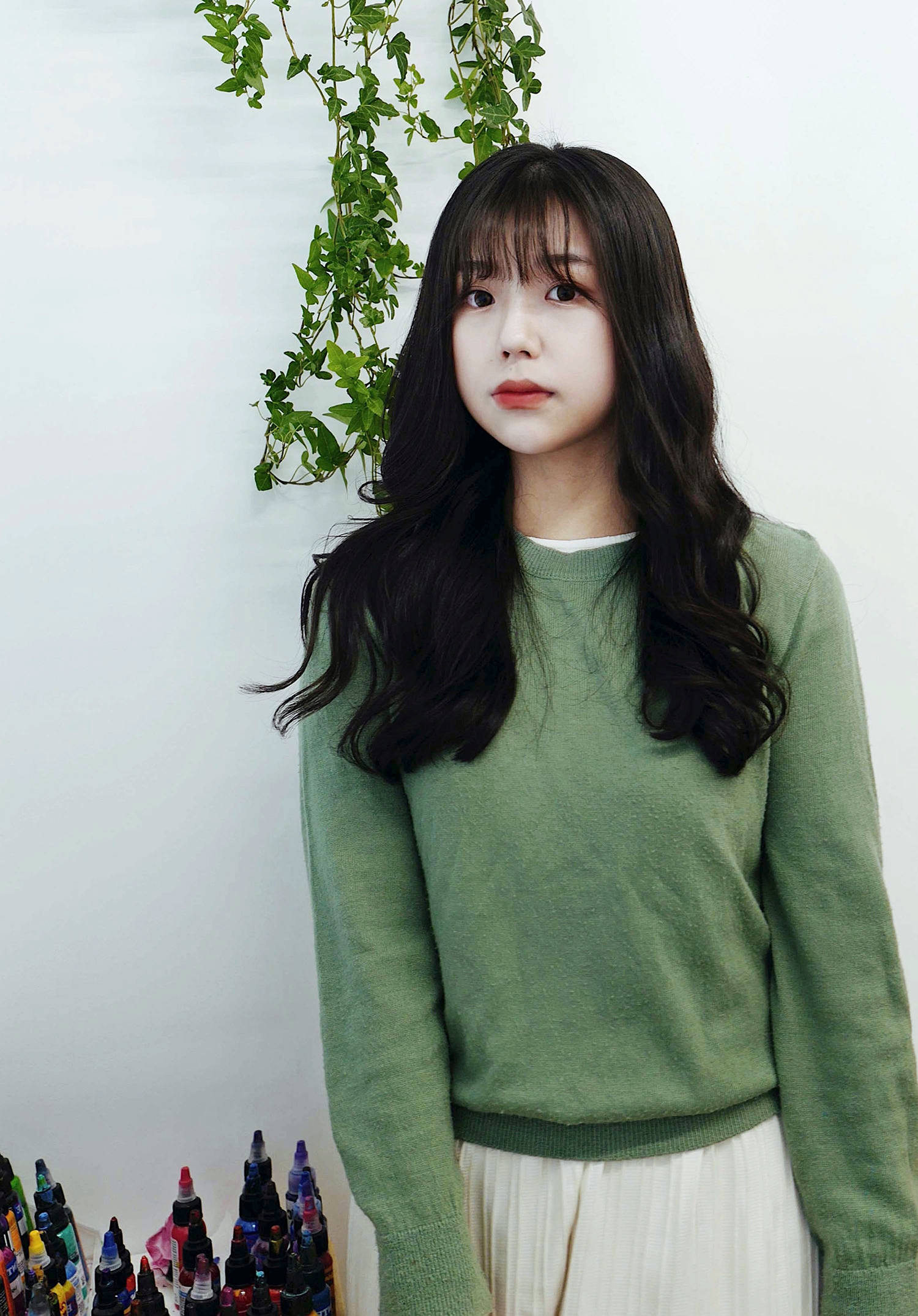 Songe, a Korean tattooist, at a private studio.
Where do you get your visual references?
I usually get it from books. I enjoy looking at the landscape, botanical, and fairy-tale books.
Photos © Songe