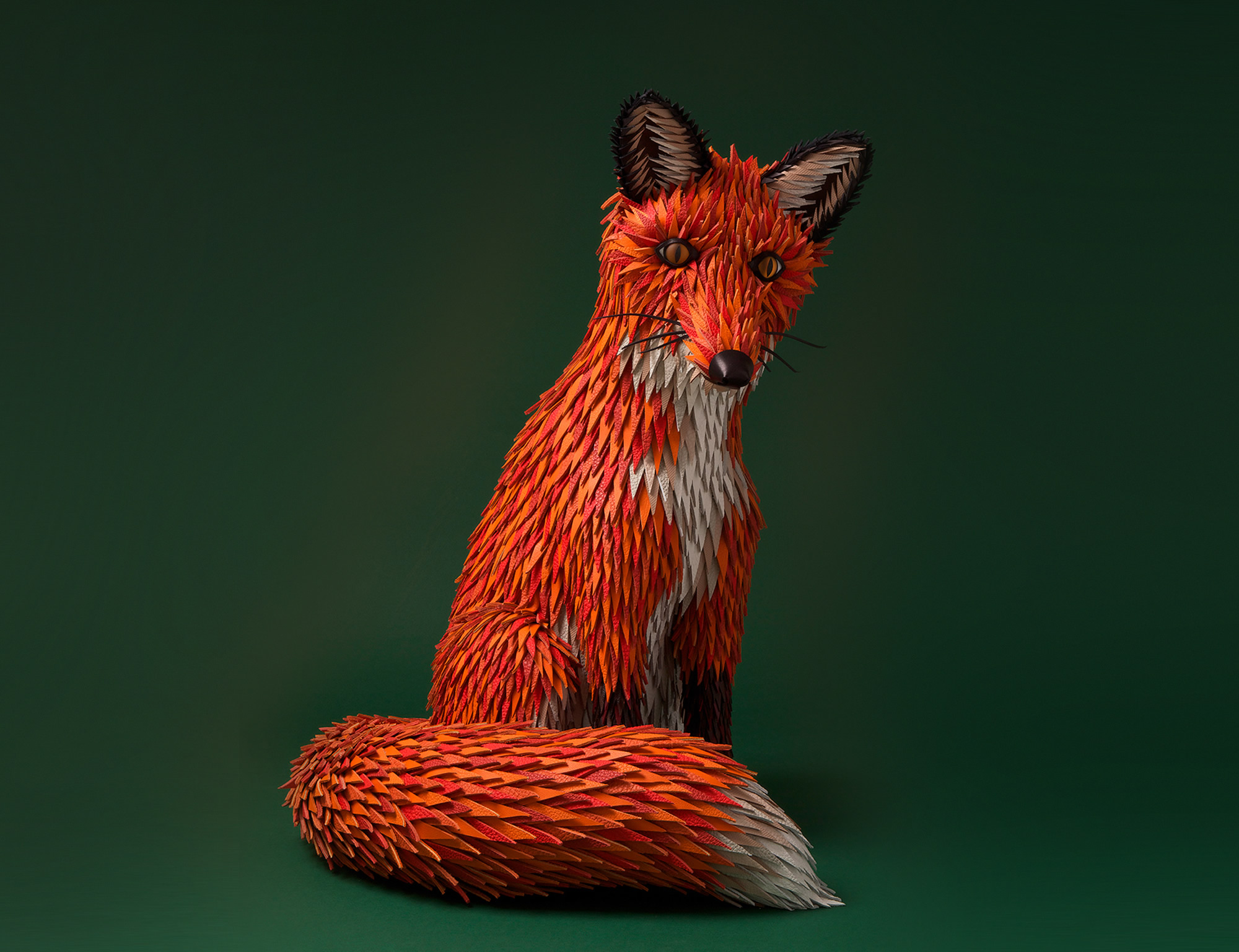 Illustration encompasses many areas of our visual culture. It's the picture on your coffee cup and a clever advertisement you see while going to work. Illustration is in books, magazines, and accompanies articles online.
With so much illustration in the world, there's a lot of mediocre images out there. But, the cream rises to the top, and there are many artists creating gorgeous work that's conceptually interesting and visually inspiring.
Below are 10 of the best illustrators of 2015. From colorful, fantastical scenes to intricate paper sculptures, these creatives keep the field fresh and exciting with their unique style and point of view.
Zim & Zou used small strips of leather to create the intricate fox.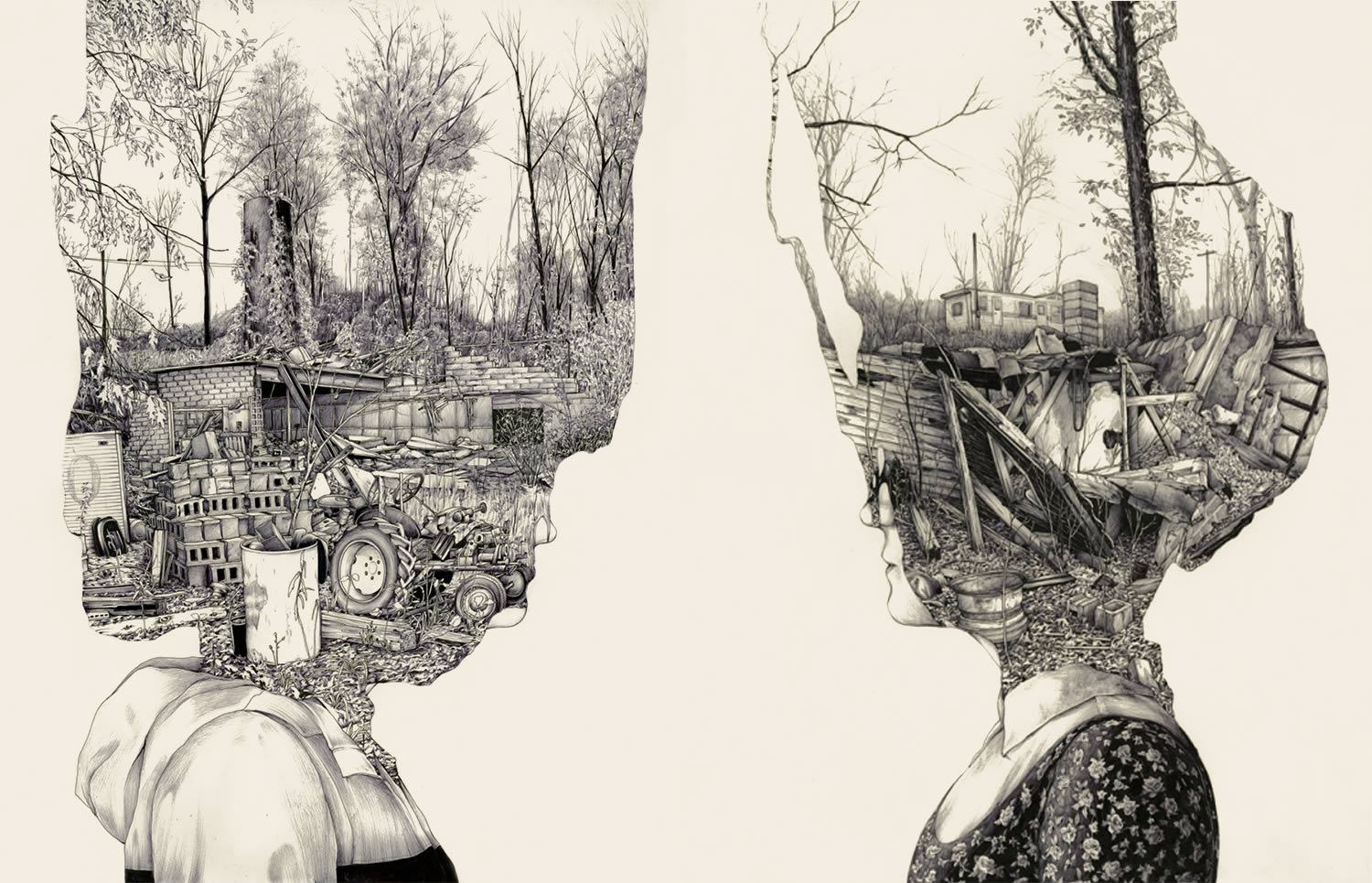 These polished drawings harness the raw emotion you'd find in a sketch.
Pat Perry
Pat Perry creates detailed pencil drawings that are a twist on the conventional portrait. While they include a human figure, Perry distorts their faces with desolate landscapes and abandoned homes. In doing so, he recalls memories, demonstrating how some are so crystal clear that they consume you and become part of your identity.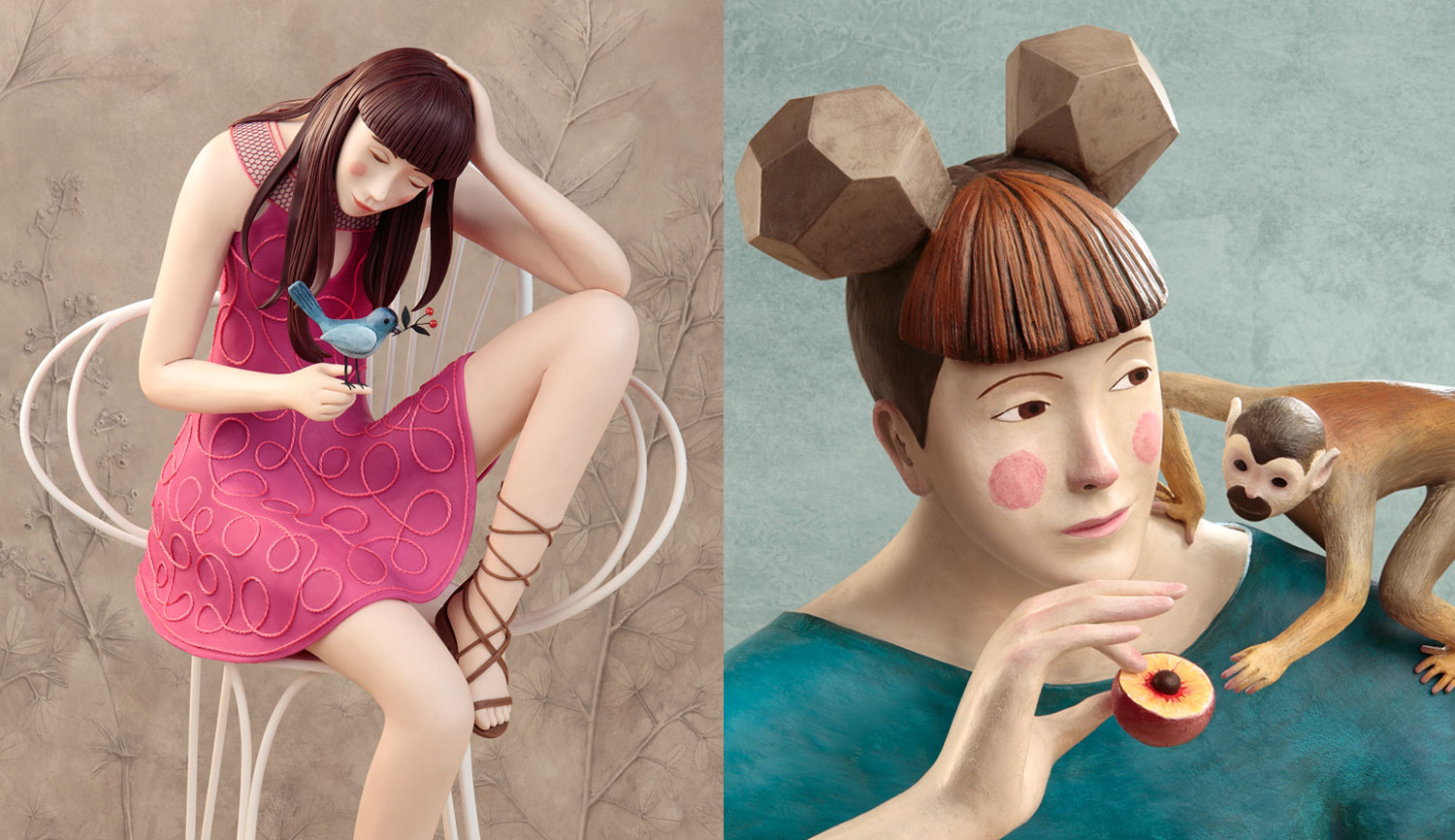 Irma Gruenholz foregoes detailed sketches and begins working directly on her forms.
Irma Gruenholz
Using primarily plasticine and clay for her media, illustrator Irma Gruenholz sculpts graceful figurative narratives. She also includes other materials such as paper, metal, and wood—when necessary. It gives her work a polished, tactile feel, and her photographs appear like tiny dioramas. This stems from Gruenholz's childhood interests. "I felt a spe­cial attrac­tion to the three-dimensional objects and minia­tures," she explained. "I spent hours and hours play­ing with clay, I wrote sto­ries and then I mod­eled characters."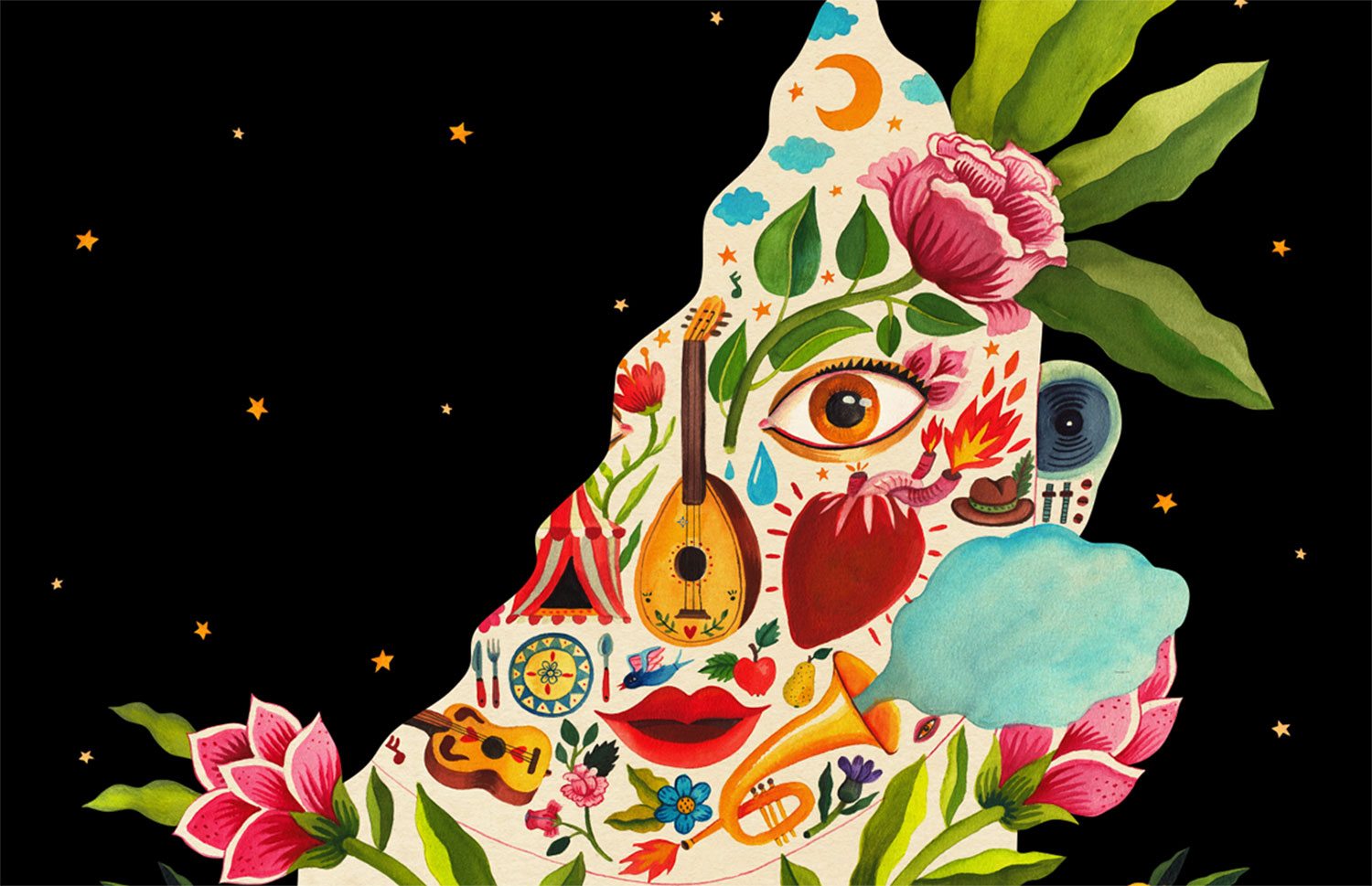 Flowers are a staple in Aitch's work.
Aitch
Going simply by the name Aitch, the Romanian creative is inspired by naturalistic illustrations, Naive Art, childhood memories, and folklore. This dictates her colorful style, which fills her compositions with pretty floral patterns and fantastical scenes.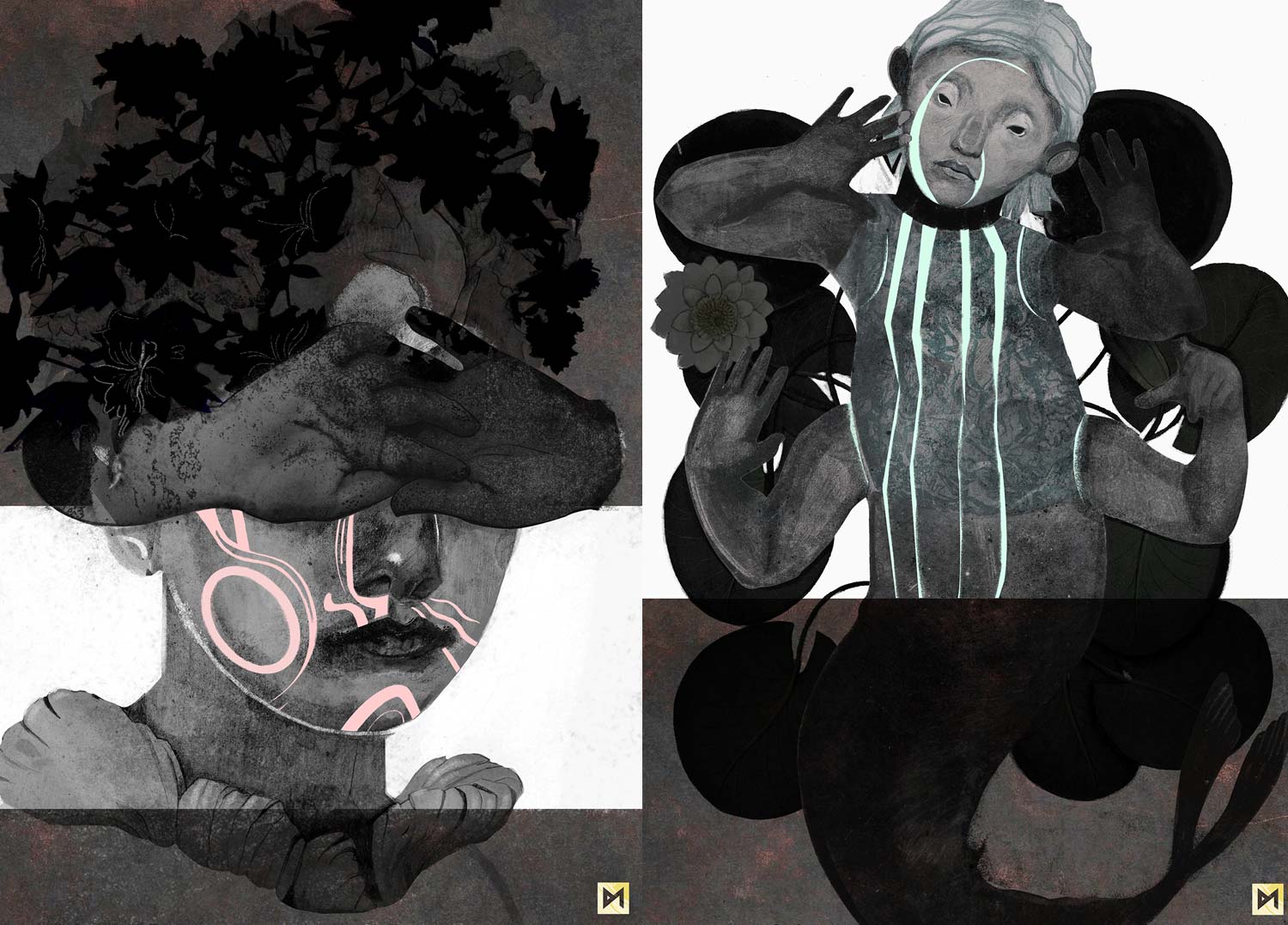 Dagna Majewska's eerie images communicate the gloominess we all sometimes feel.
Dagna Majewska
Polish illustrator Dagna Majewska brings out an inner darkness in her highly-texturized works. Employing layering and cryptic symbols, these images showcase people trying to navigate inner turmoil such as conflicting identities and self-esteem.
Victo Ngai has lived in five different countries, all of which influence her illustrative style.
Victo Ngai
Victo Ngai—not a boy's name nor a typo, but a nickname for Victoria—is an award-winning illustrator whose work is influenced by her varied experiences. Traveling and living in multiple countries all contribute to her highly-detailed compositions. Often, they fuse multiple points of view or scenery which offer a multifaceted and complex look at the world.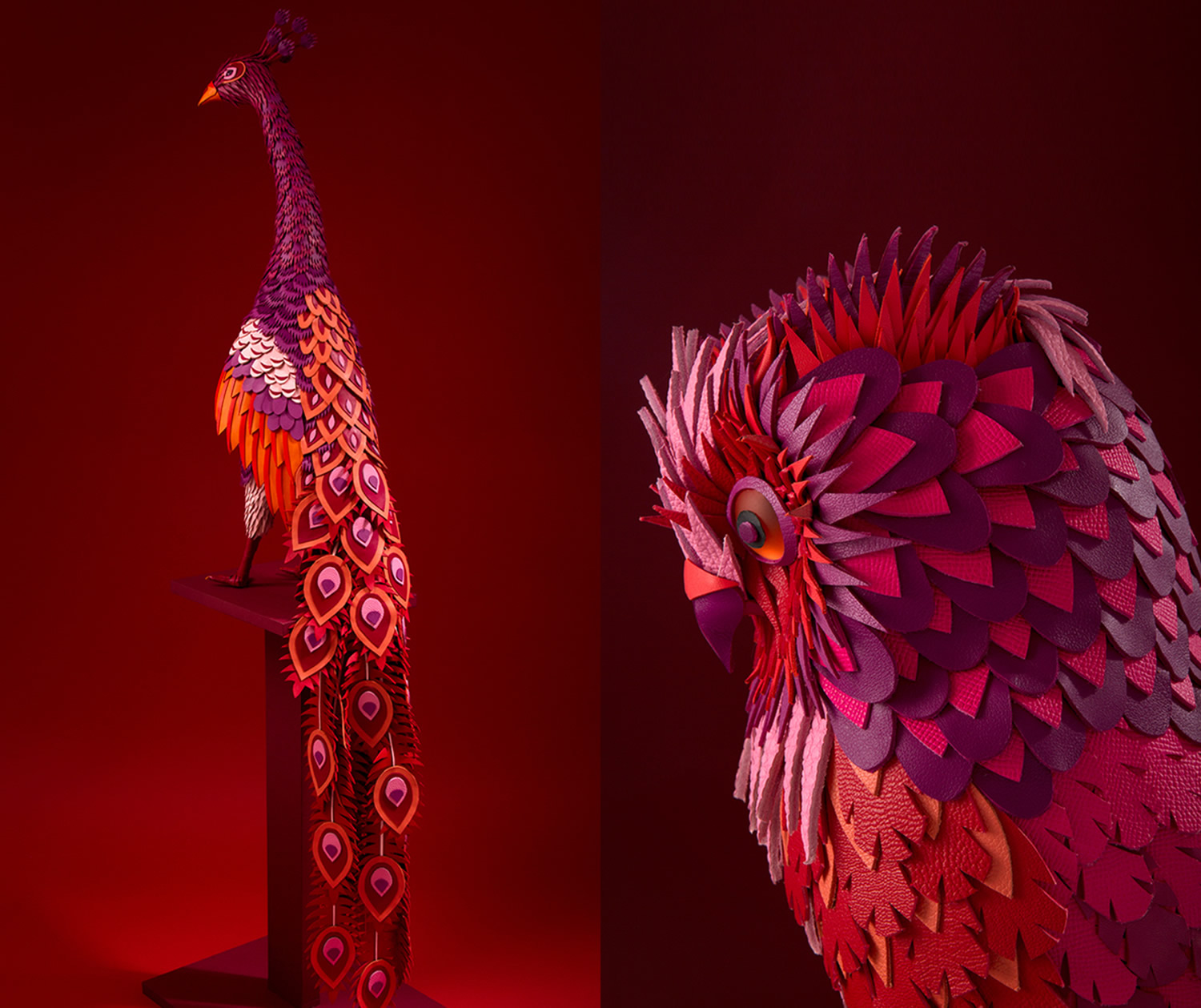 The life-sized peacock and owl are part of various illustrative installations.
Zim & Zou
French duo Zim & Zou are some of the most famous sculptural illustrators in the world. One of their high-profile clients includes Hermes, and for them, the illustrators produced incredible animals and interiors to adorn window displays. The two made all of it by hand and worked with a wide range of materials (such as paper and leather), cutting and folding tiny elements to form large, voluminous pieces.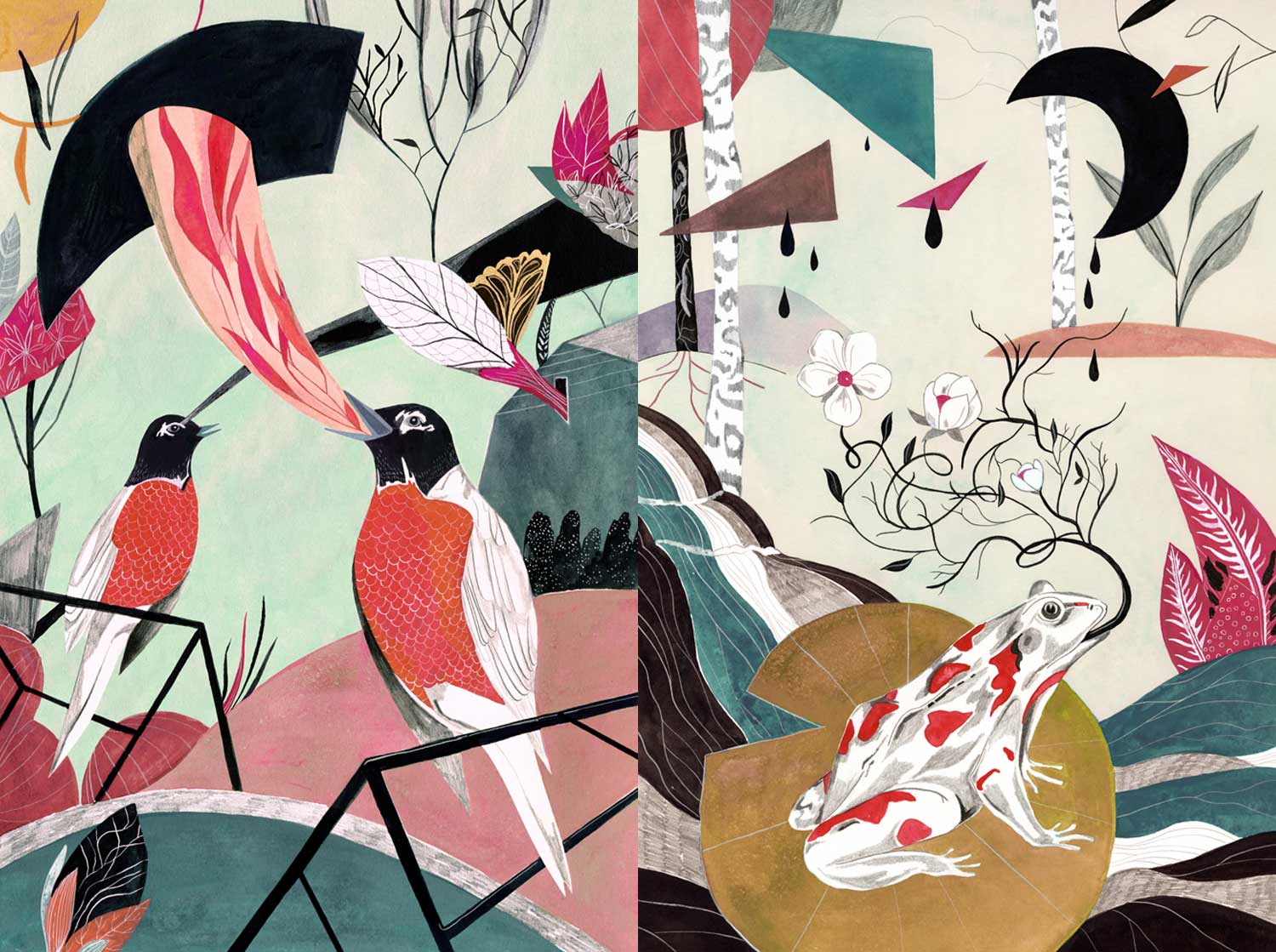 Luisa Rivera's illustrations are based on poems.
Luisa Rivera
Illustrator Luisa Rivera paints alluring illustrations that highlight surrealism within the natural world. Working in a mostly realistic style, she combines elements of patterning and stylization to produce strange, dream-like scenarios that make you want to escape your reality.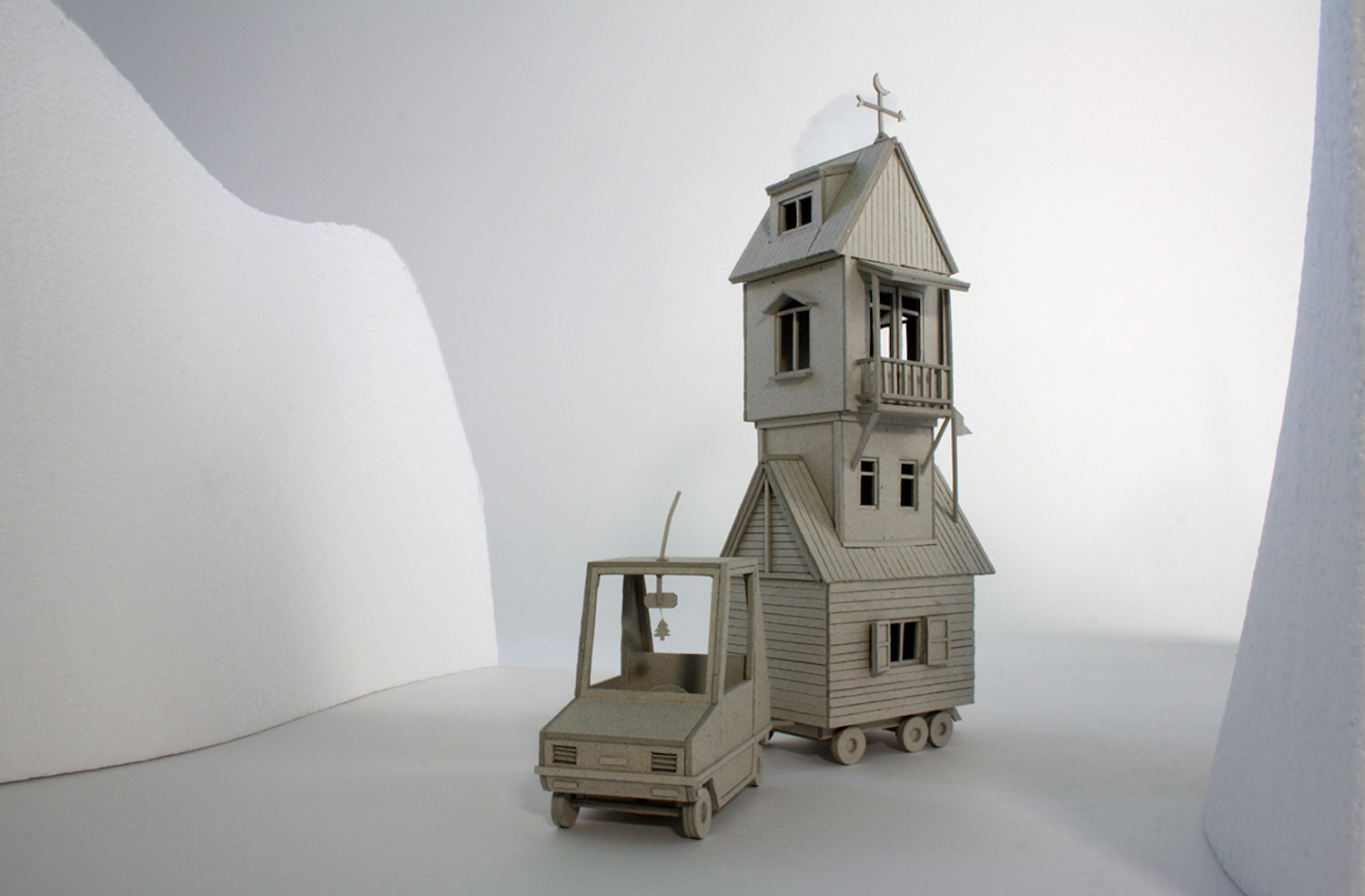 Deserted landscapes leave a lot to the imagination.
Vera van Wolferen
Vera van Wolferen is a self-described "cardboardcraftswoman," and she produces whimsical cardboard sets that are often used for stop-motion animations. Alone, however, these desolate landscapes tell their own tales, begging someone to inhabit their gray space.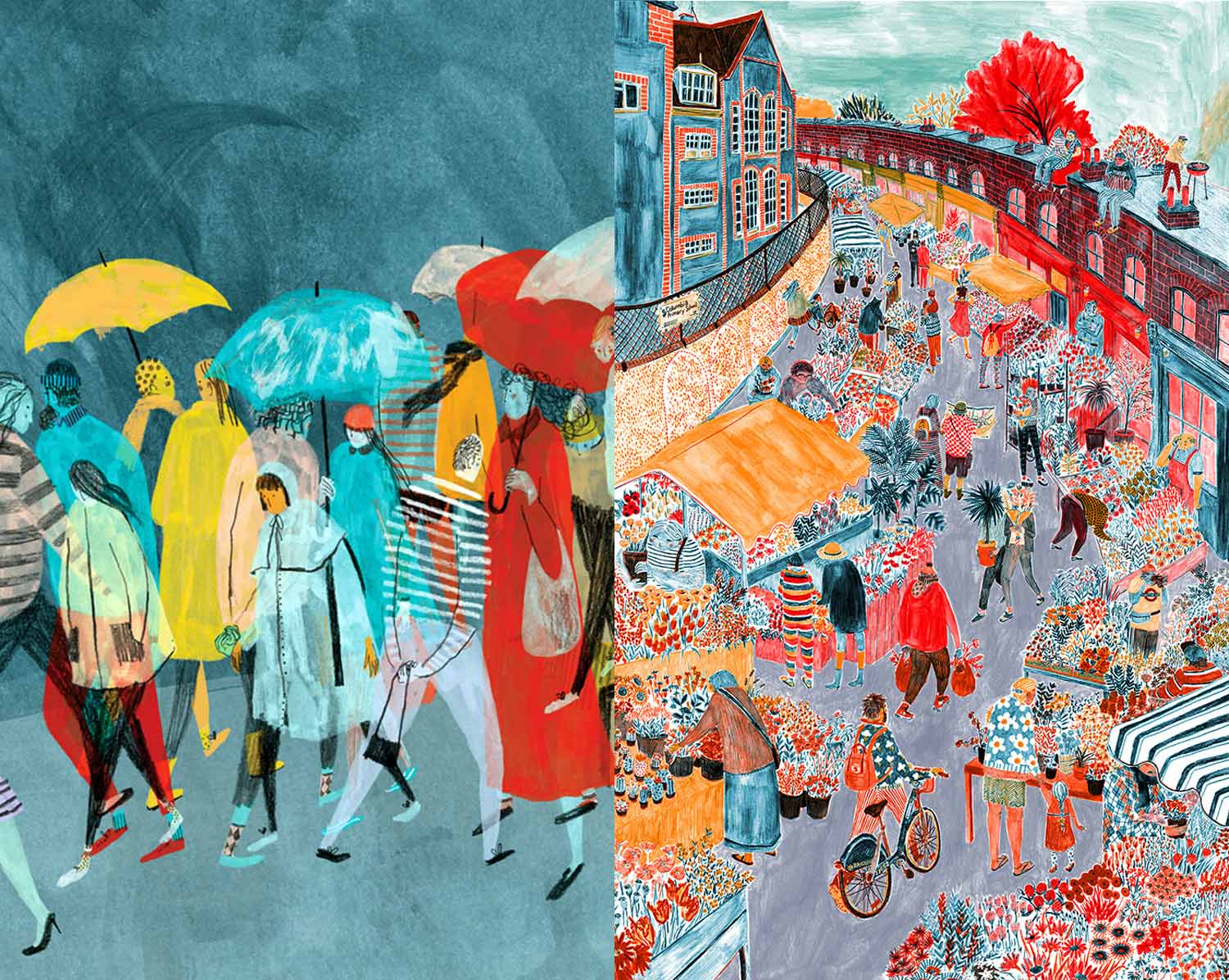 The use of bright colors and a loose hand make for enigmatic images.
Mouni Feddag
Mouni Feddag captures the spontaneity of sketch with her lively illustrations. The dizzying images take on an Impressionist feel, using tiny marks to create a large, colorful whole. In addition to her gestural drawing, she layers pigments on one another, which produces a screen-printed effect and conjures the look of a ghost or spirit.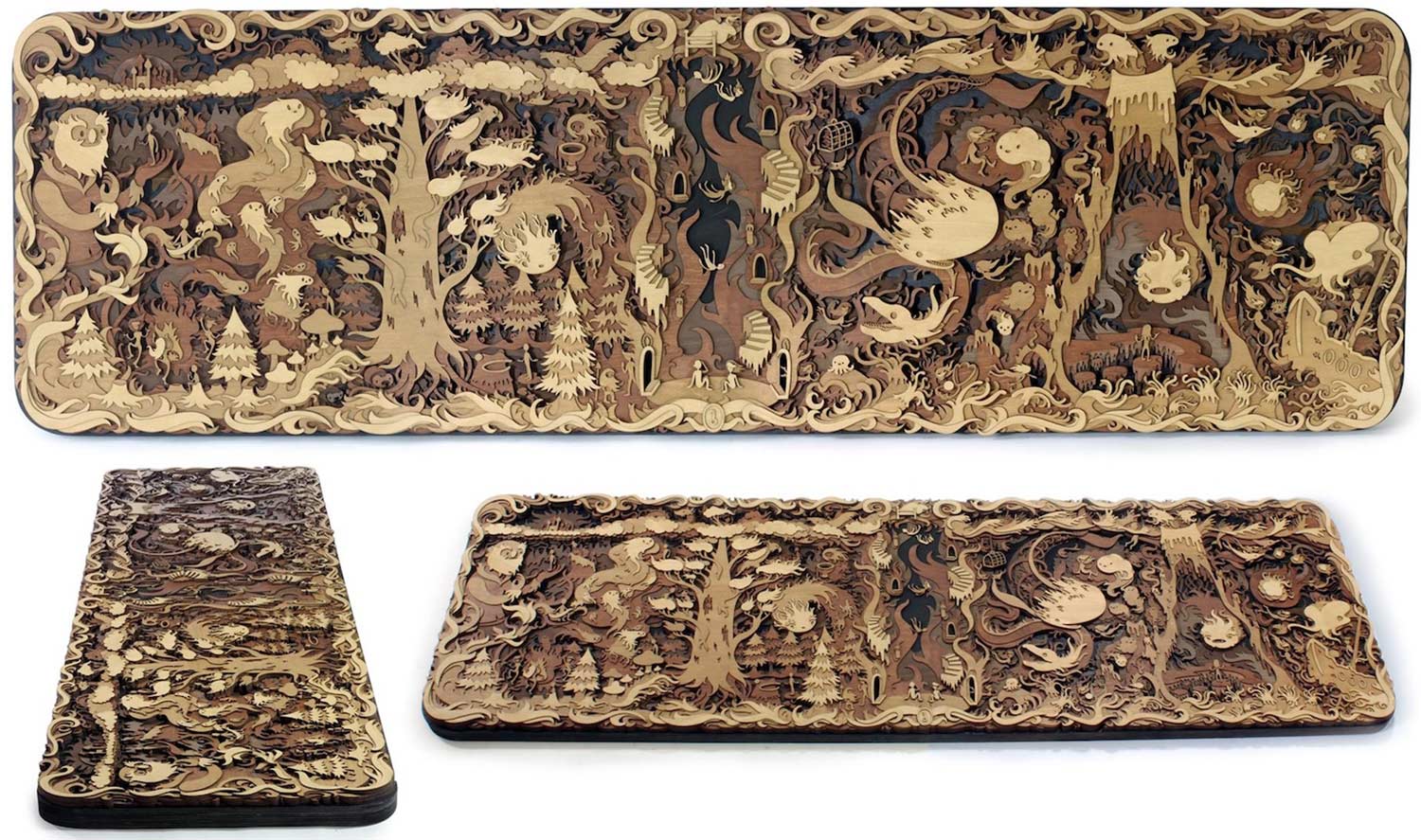 Illustrations can be made of anything—even relief sculptures.
Martin Tomsky
Martin Tomsky uses wood in a collage-like fashion to create sprawling scenes. He hand-builds his pieces with laser-cut plywood, the individual elements stained to create depth within his compositions. They bridge the gap between craft, classic storytelling, and traditional sculpture.
Images © respective artists and studios.