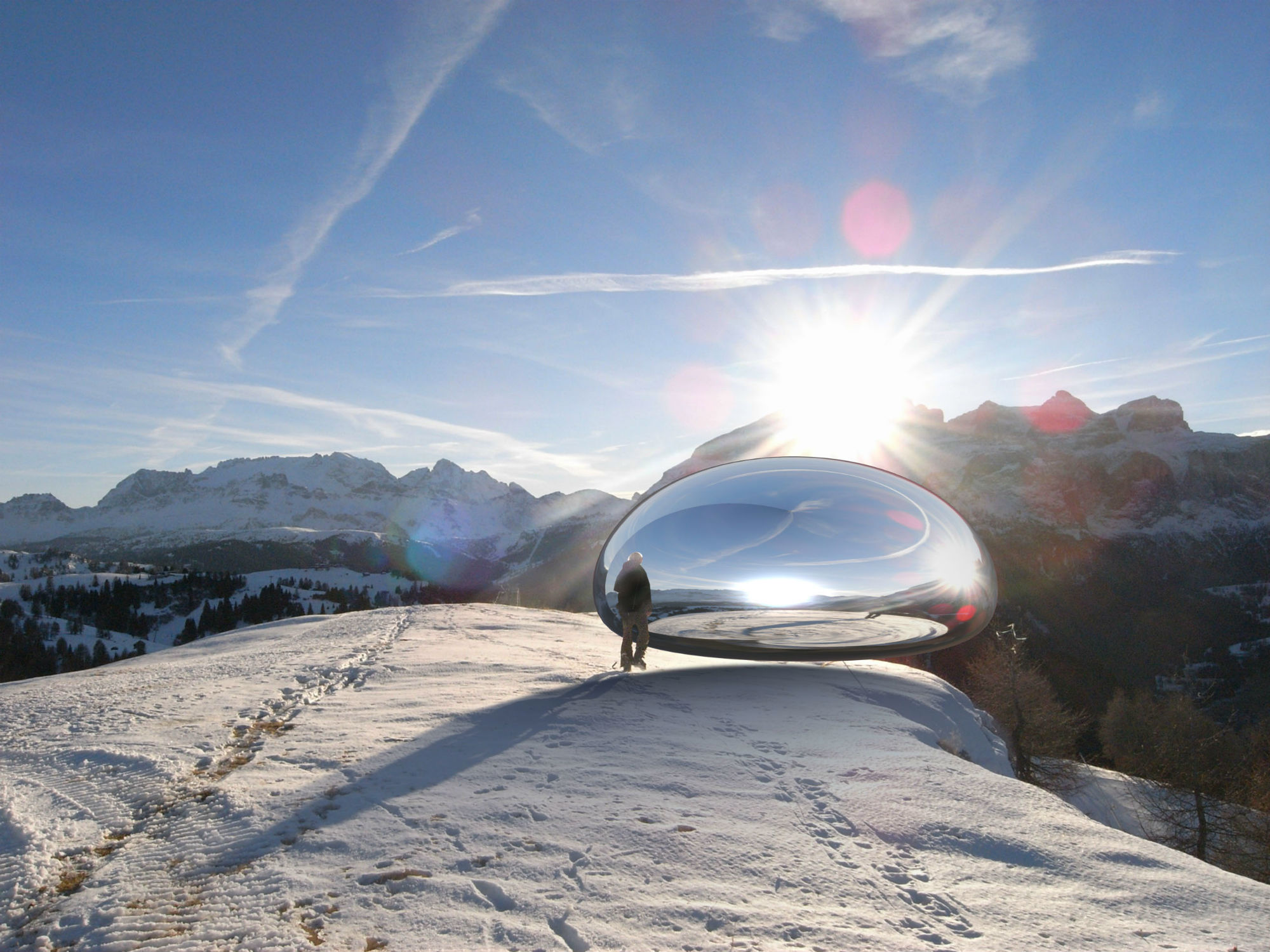 There are many ways in which illusions or optical tricks can be incorporated into architecture. It can be in the very contours of the framework itself, or it can involve art or graffiti being added at a later stage.
This article seeks to address illusions at the core of architecture: those buildings which at their very conception attempt to dazzle the eye of passers-by with their groundbreaking visual techniques. I've attempted to highlight a diverse range here, from futuristic alpine pods to floating water taps.
Top: In the heart of the snowy landscapes, Ross Lovegrove and his alpine capsule.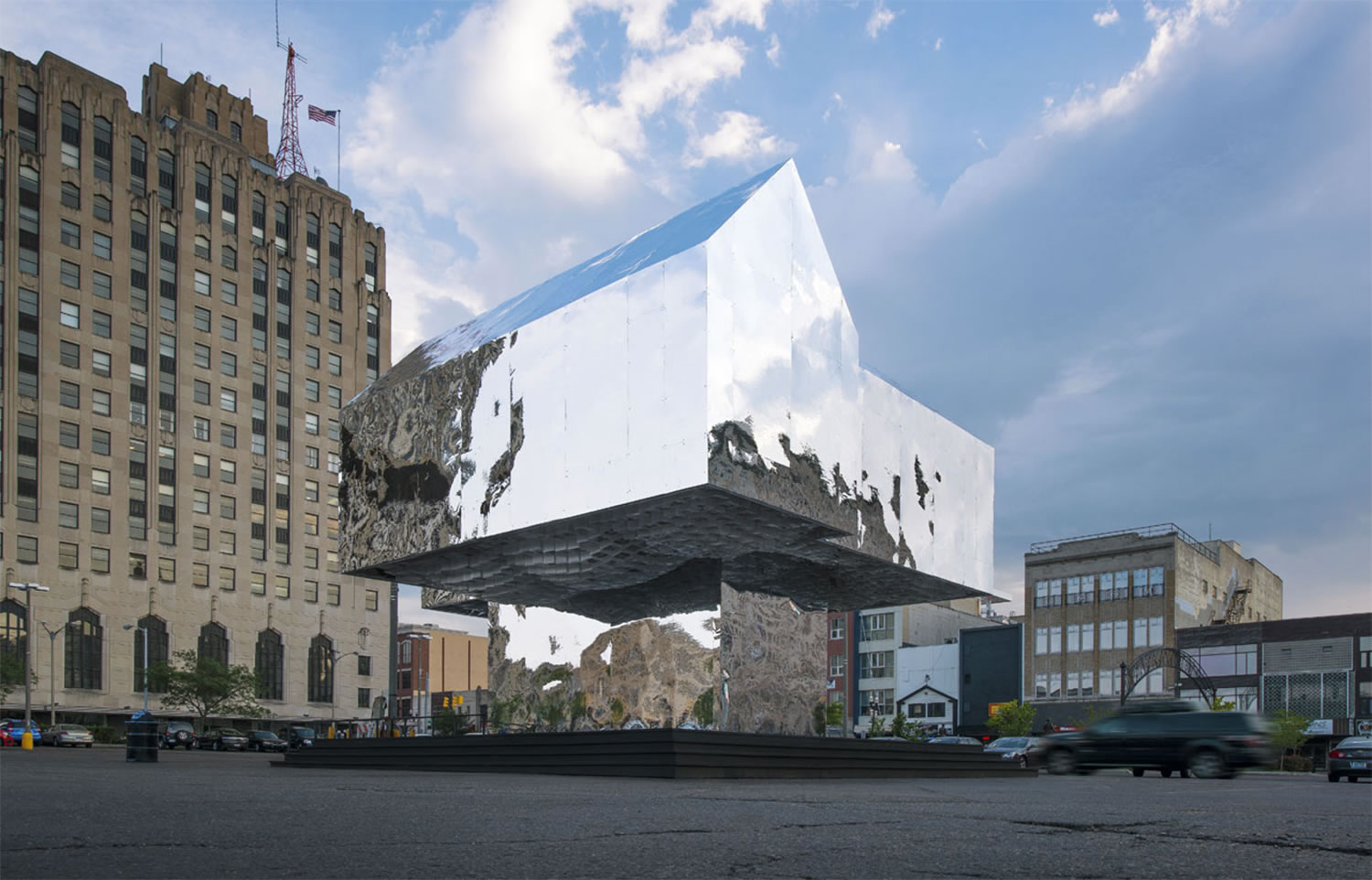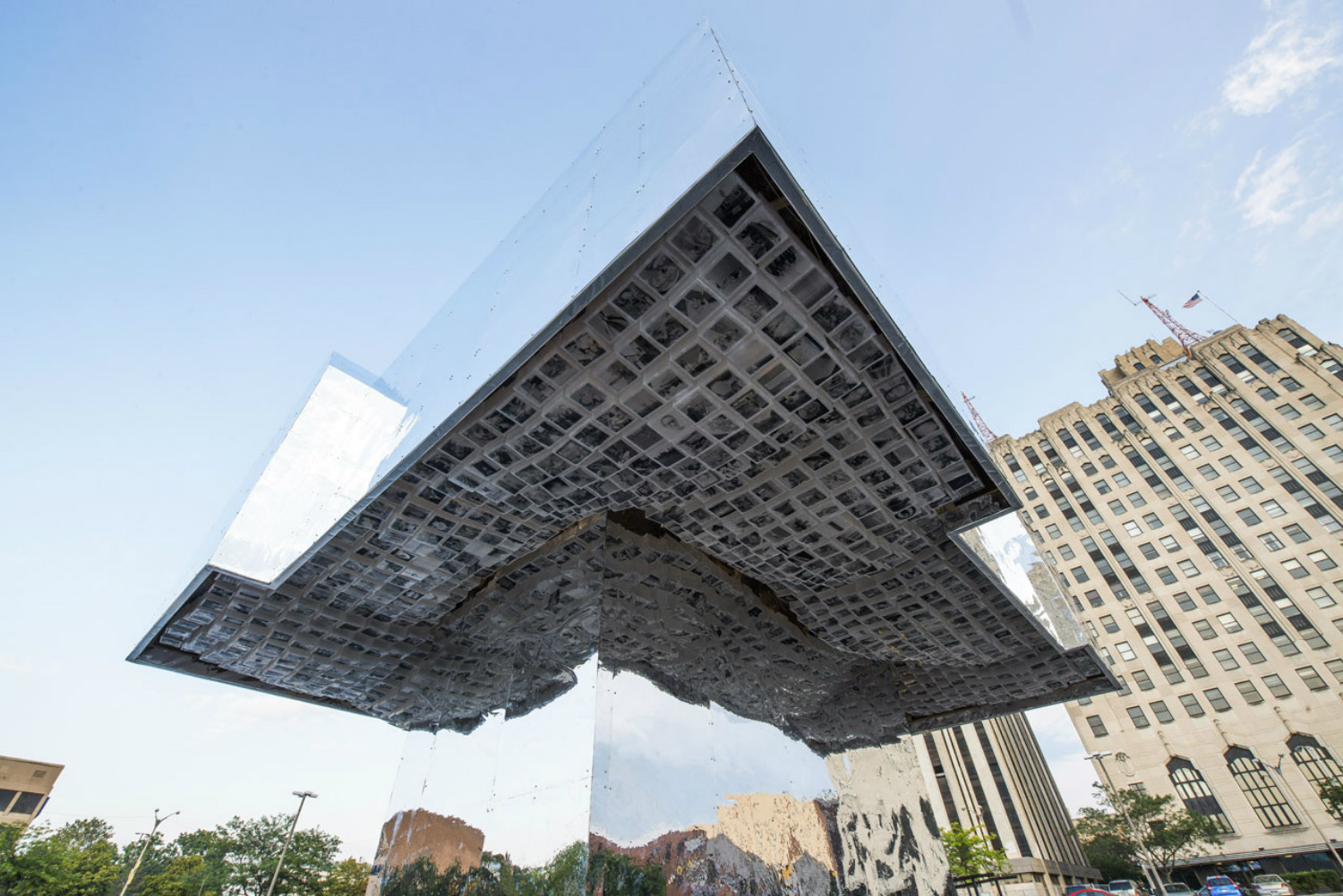 The people of Flint, Michigan, get to enjoy the surreal beauty of Mark's House.
Mark's House
This stunning and rather unconventional design by London-based studio Two Islands is a strong indictment of our cities' obsession with gentrification. Covered in a reflective Myler skin it appears to float above the street in Flint, Michigan, a simple structure in which to inspire to. At heart it is simply a shelter: nothing more or less than that.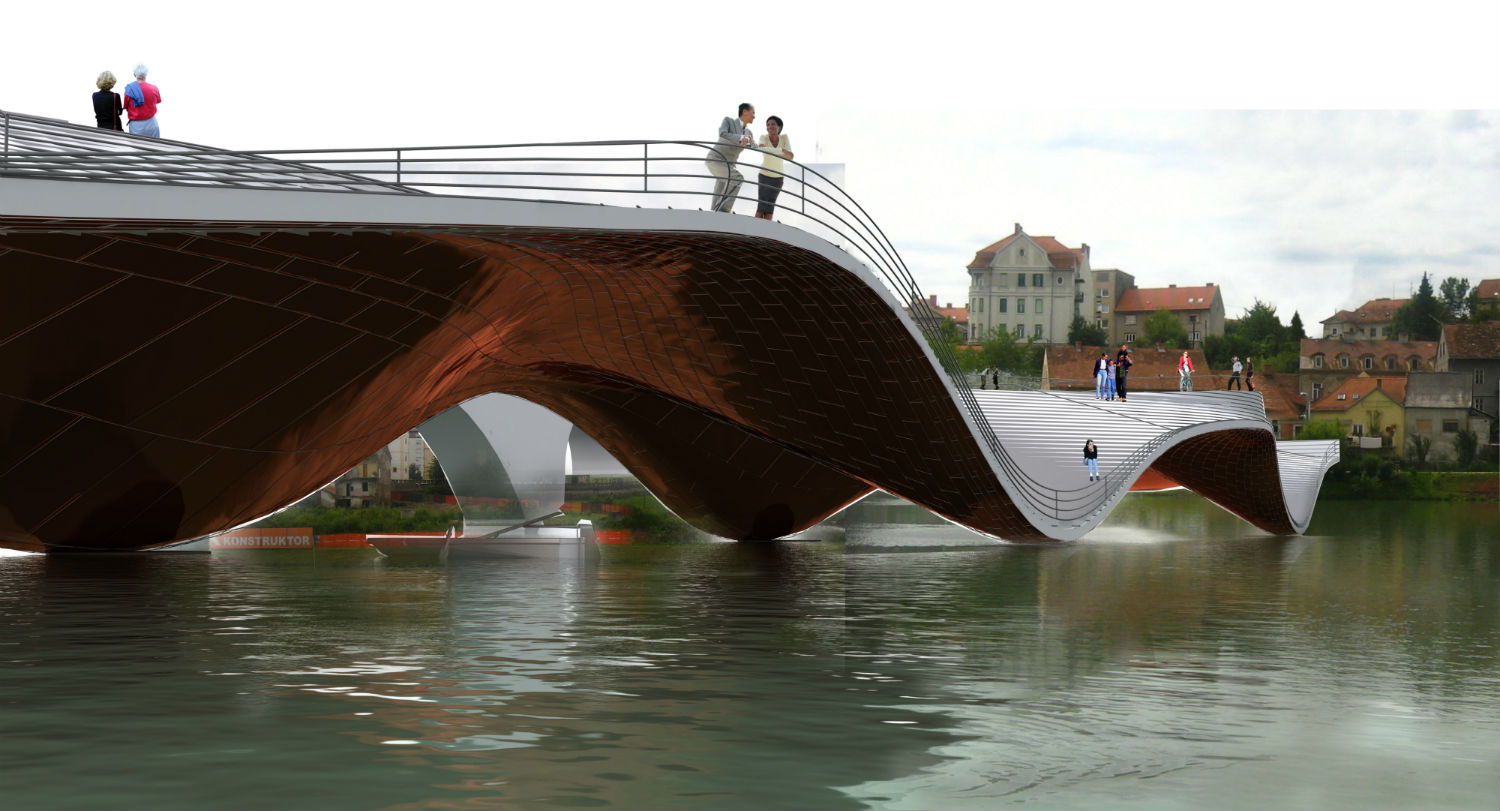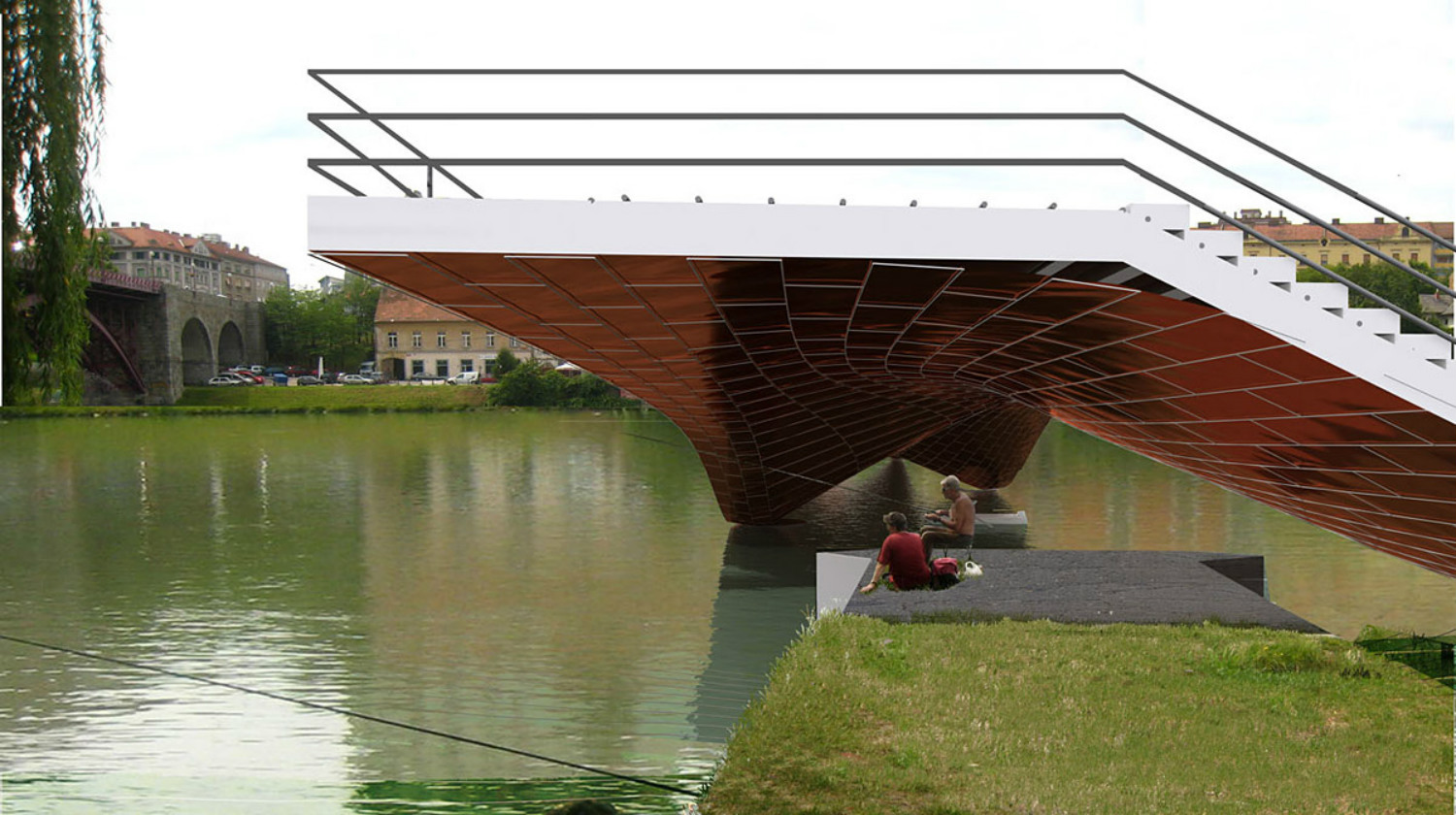 A very contemporary design at the heart of an ancient city in Slovenia.
The Maribor Footbridge
A collaboration between Ja Studio and Tadj-Farzin Studio, this unorthodox build is an entry for the Maribor Footbridge Competition. Against the skyline of this ancient city in Slovenia, it can't help but look slightly dystopian with its curved outline mimicking waves and a shiny bronze undercoating that reflects the passing water below.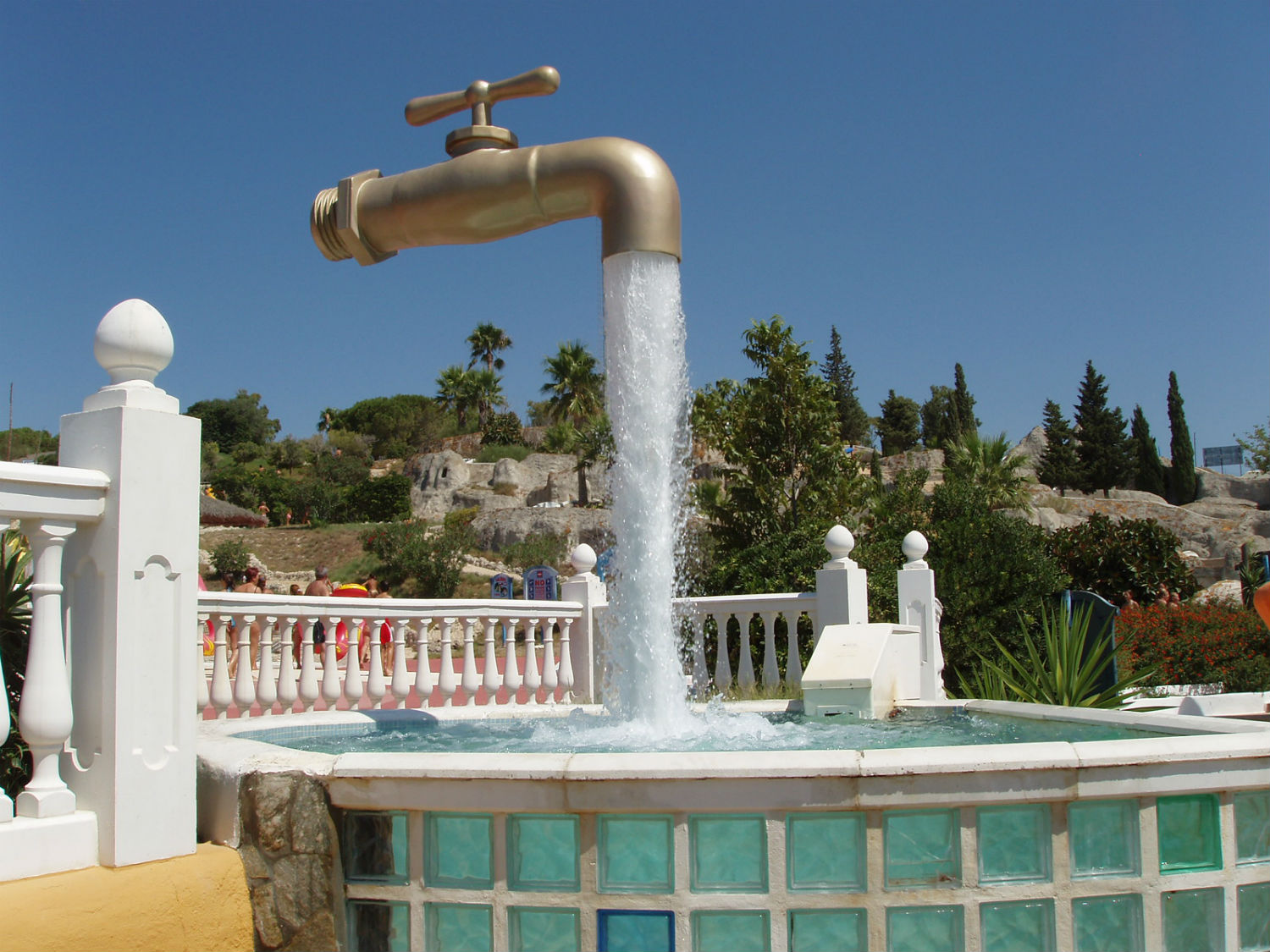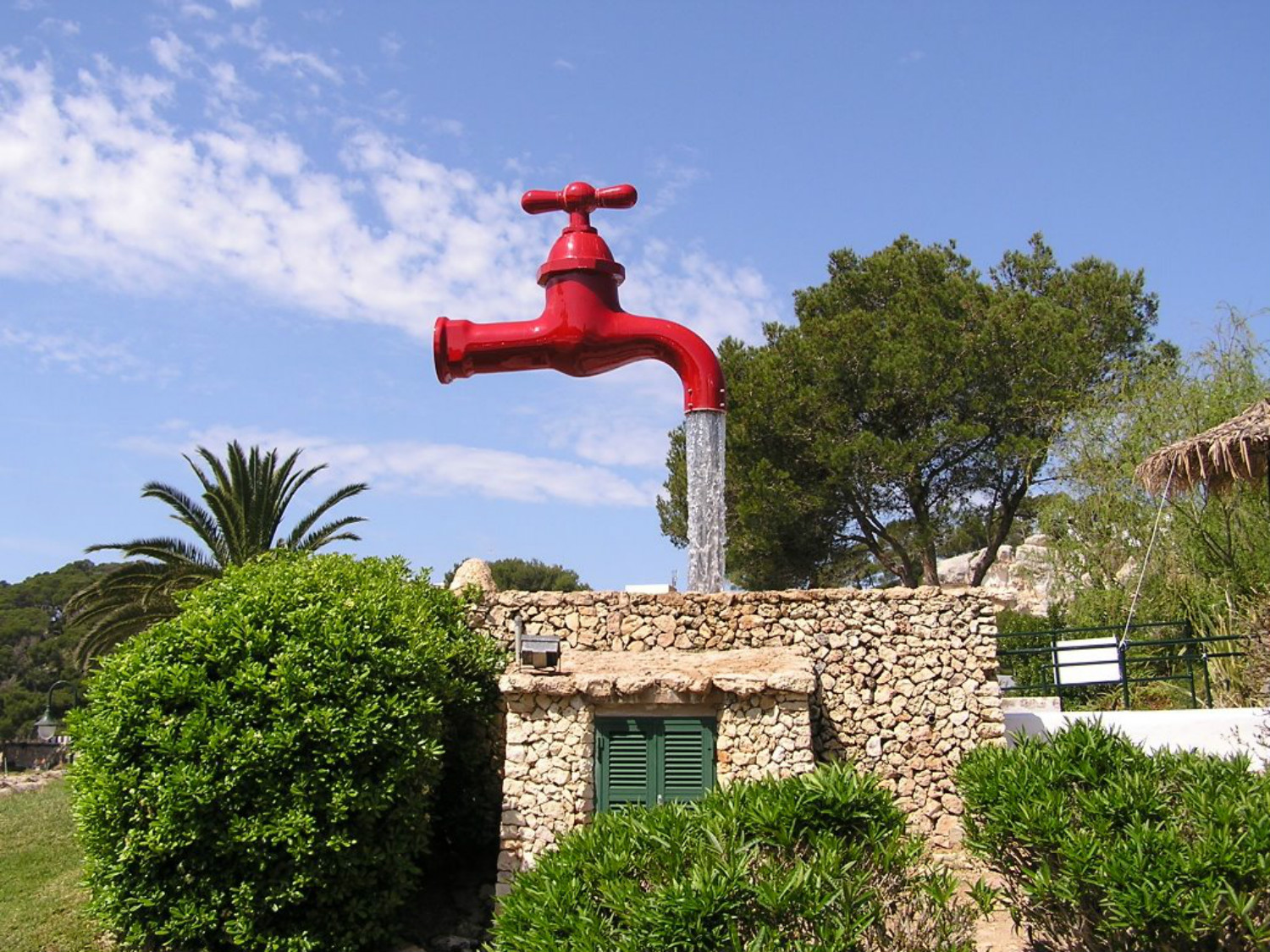 Where is the water coming from? Philippe Thill and his airborne tap.
The Magic Tap
French sculptor Philippe Thill has created a mind-bending architectural sculpture in the form of his magically floating tap. Situated in the ancient South-Western Spanish city of Cadiz, the simple composition is of a giant bronze tap, one which gushes forth water as if by magic. A touch of Dali perhaps?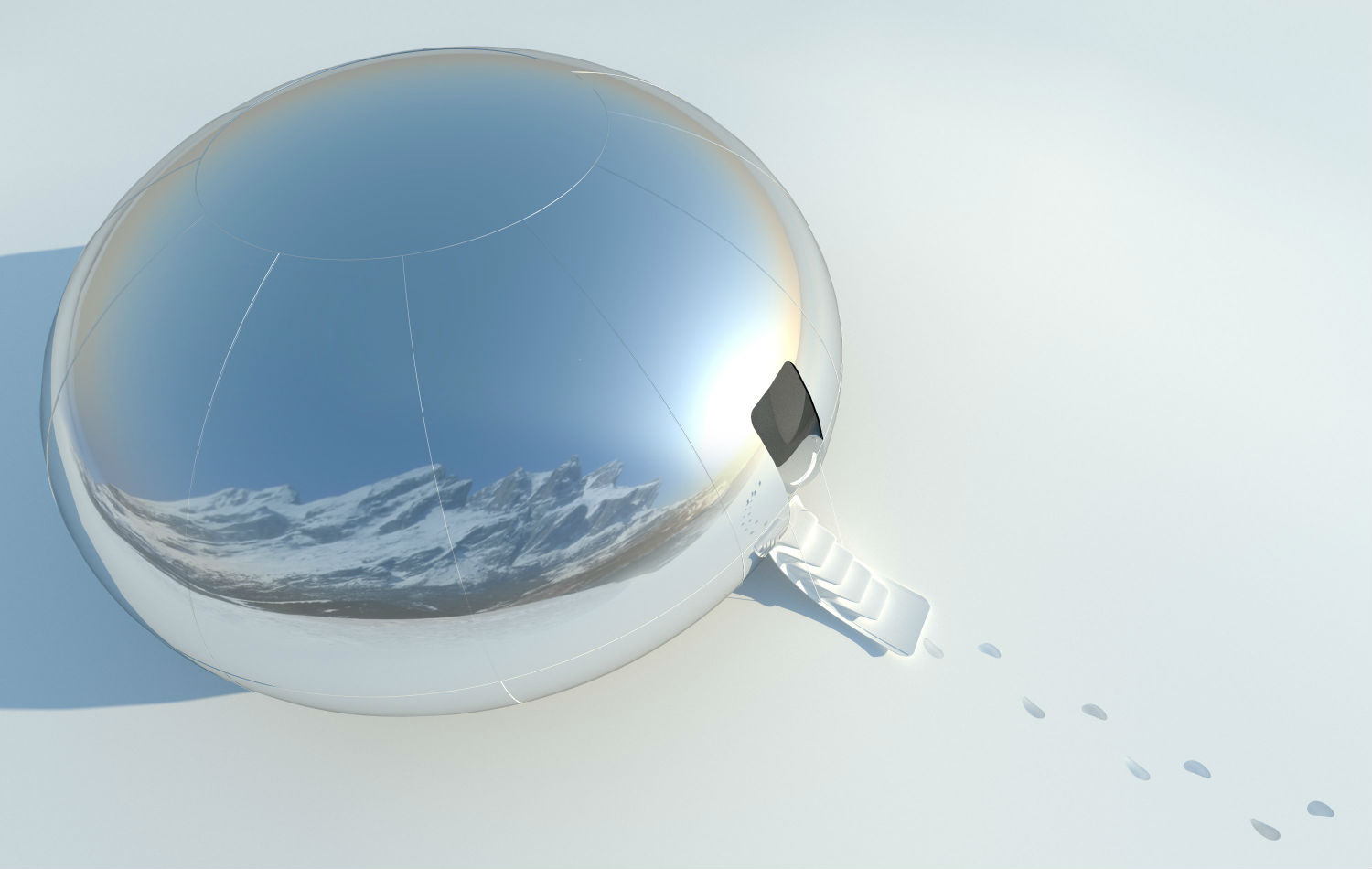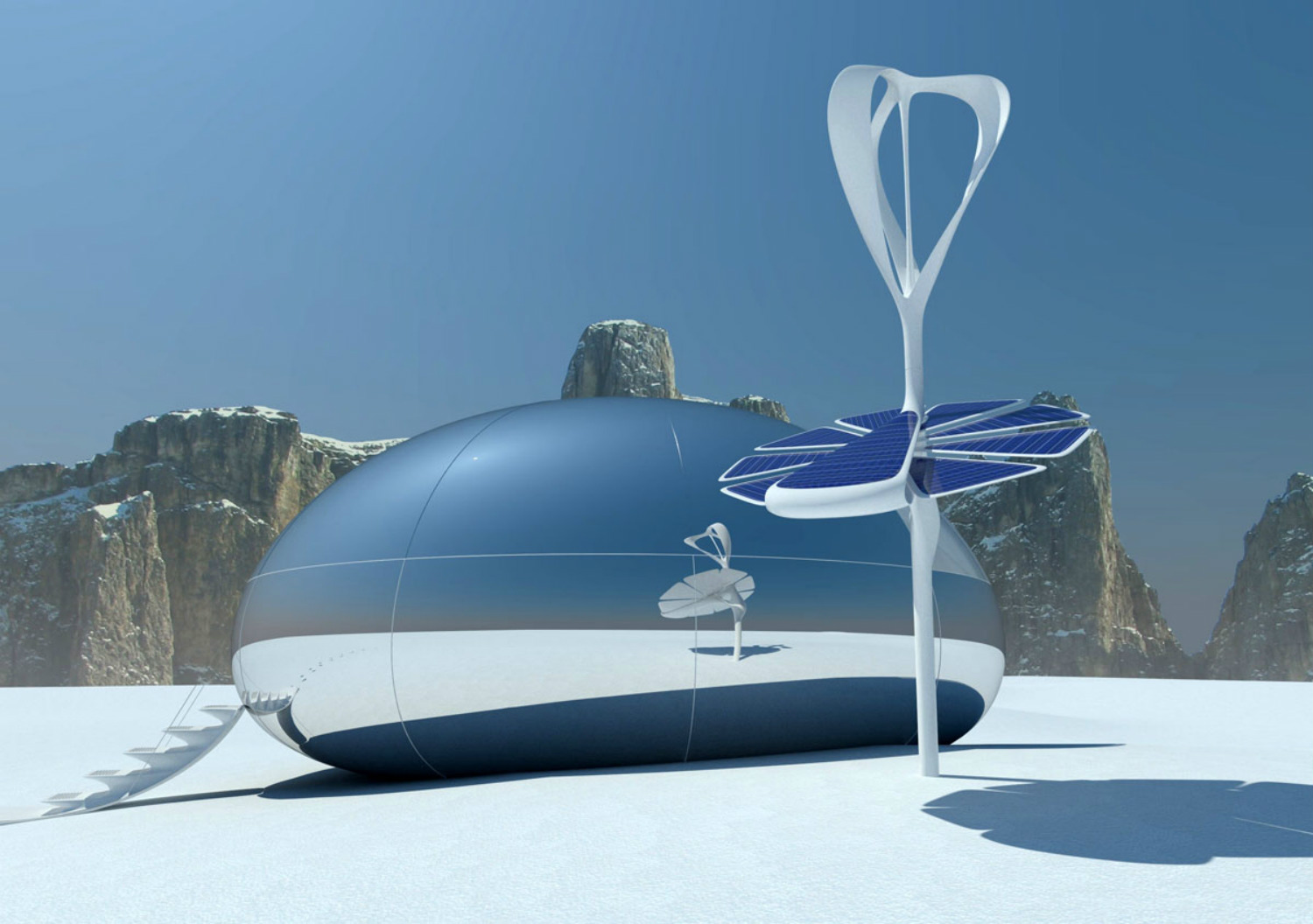 Is this the future of eco ski living?
Alpine Capsule
Like something out of a classic sci-fi film, this alpine capsule by Ross Lovegrove looks like a meteor has plummeted into the Earth's surface from the vastness of space. It is solar panelled and powered by Photovoltaic technology, which only adds to its innovative appeal. The pod blends in beautifully with its snowy, mountainous setting.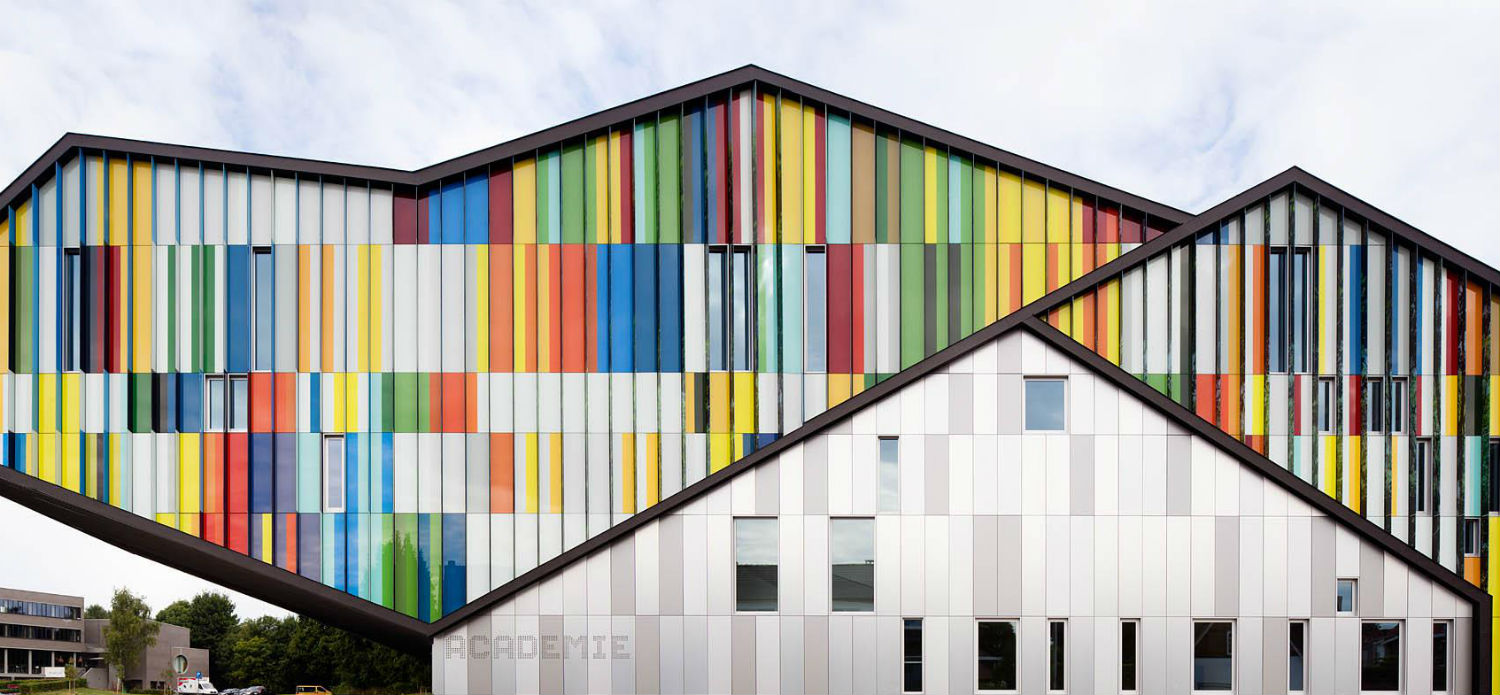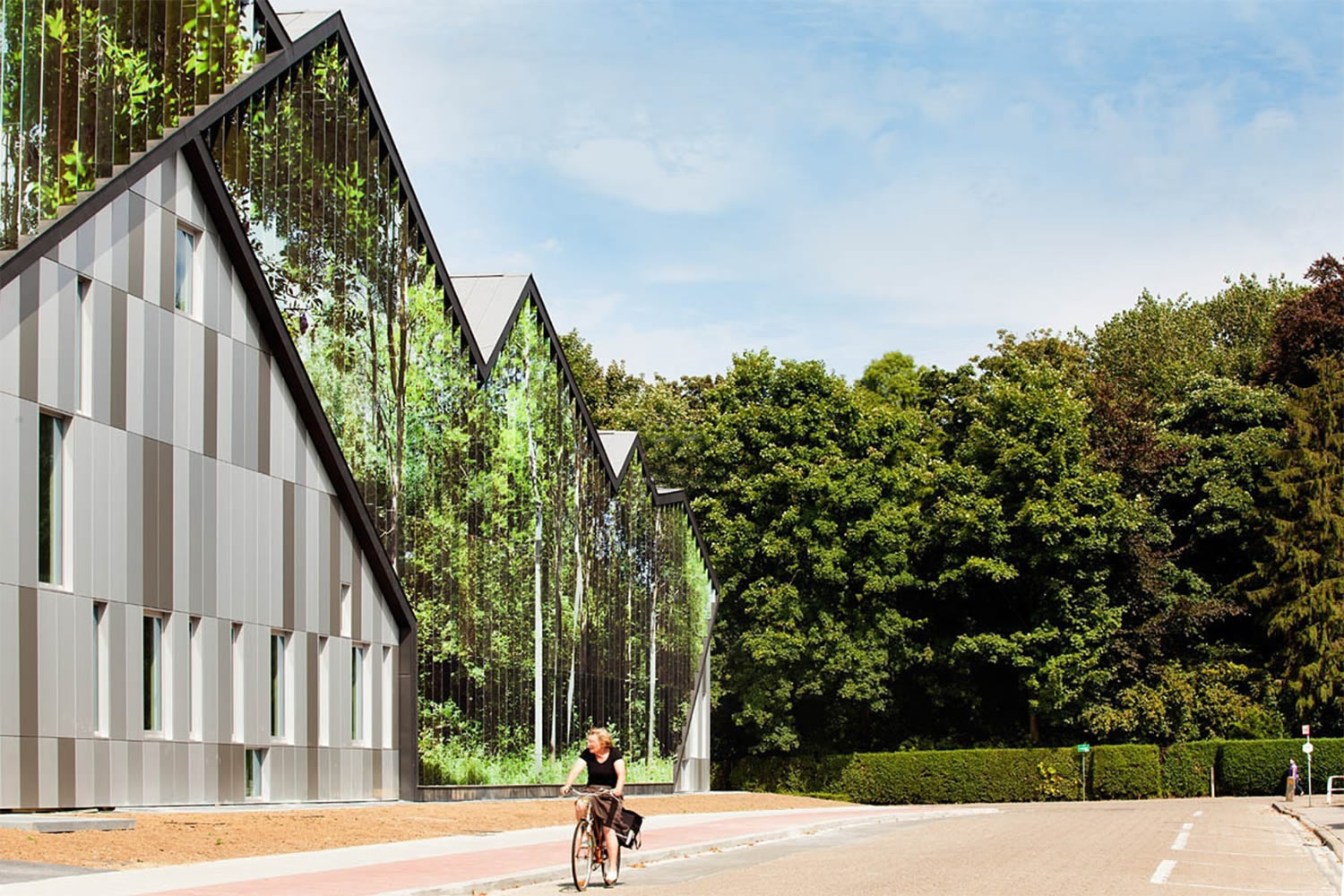 This highly original cultural building by Carlos Arroyo is in Dilbeek, Brussels.
Academie MWD
Architect Carlos Arroyo has created a complex building in the heart of the Dilbeek, a Dutch-speaking municipality on the outskirts of Brussels. A cultural centre, it is a harmonious project: one that brings together bright use of colour with more muted tones and elements of modernism, brutalism and optical trickery. Depending on which side you approach the building, your eye can see things differently.
Images © respective architects and studios.