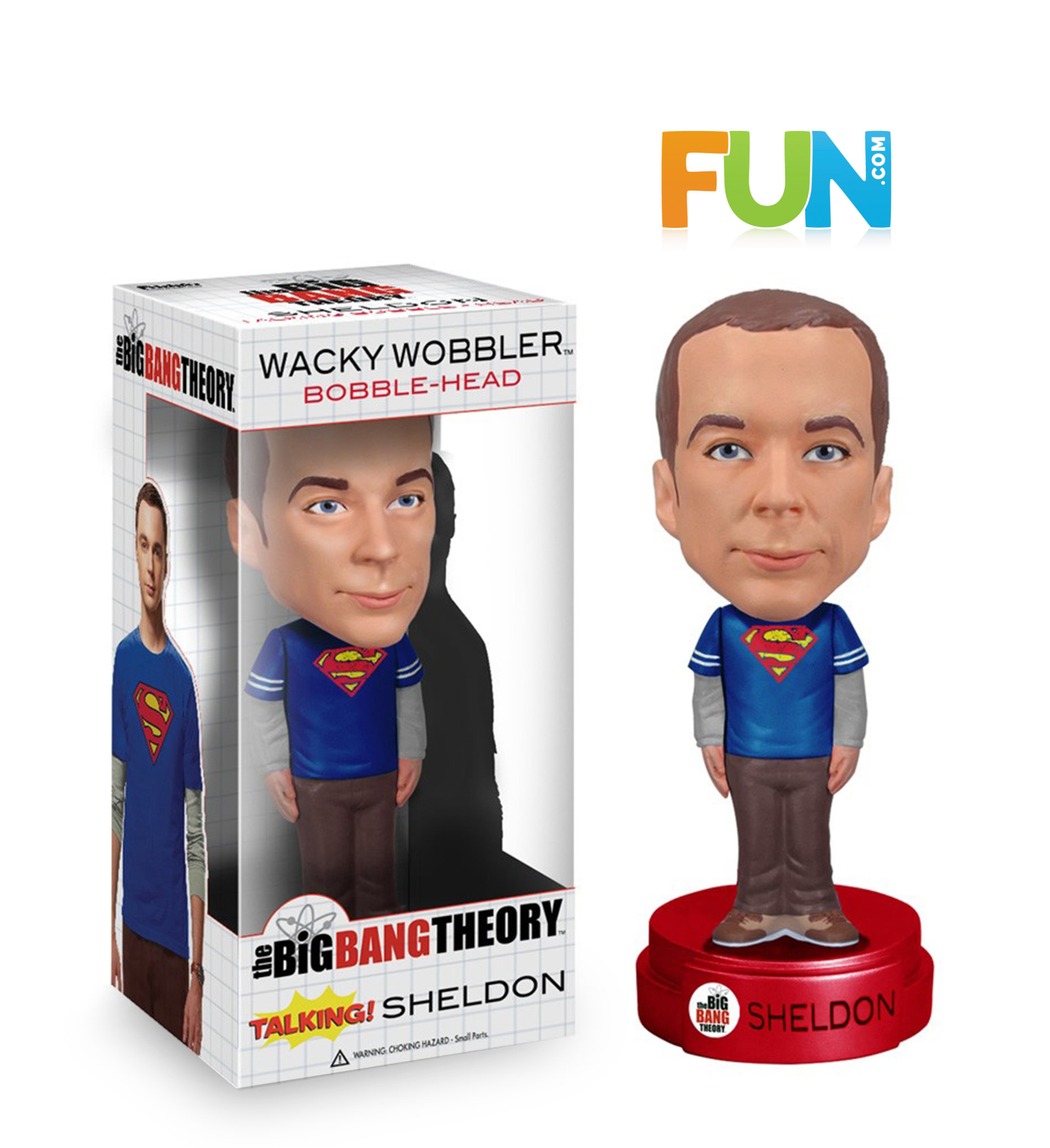 Deadline: August 5, 2014.
Winners: Ron Schnell, Jeff Faust, and Linda Howard.
Last year we teamed up with Shirts.com for a giveaway, and this store is associated with another one, called Fun.com, which sells licensed collectibles from various TV series, movies and comic books. It is difficult to resist their large catalog of cool products like Star Wars USB flash drives, Marvel retro bags, DC Comics t-shirts, Game of Thrones vinyl toys, and a ton more! See here.
From the hit CBS sitcom The Big Bang Theory, comes Dr Sheldon Cooper. Fun.com will be offering three talking Sheldons who love to repeat out loud: "I'm not crazy, my mother had tested me," "Was that sarcasm?,""Bazinga!"… For all theoretical physicists and geeks out there, you must enter this contest now!
This giveaway is open to US entrants only; to participate please select an option below:
Read Terms and Conditions
[DDET (+) View Now]
The closing date for entries is August 5, 2014.
Anyone from any country may enter. Entrants aged under 18 years old must have the permission of a parent or guardian.
Staff members of Illusion and Scene 360, supplier of prizes, and entities directly associated with the drawing are ineligible to enter this giveaway.
First Prize is $200 worth of Die Cut Vinyl Stickers (which will be awarded to 1 winner). Second Prize is $100 worth of Die Cut Vinyl Stickers (awarded to another winner). The sticker designs will have to be created by the winners, and then sent as files to Customsticker.net for printing. The prizes will be sent via snail mail from Customstickers.net. Winner(s) must provide contact details such as mailing address and phone number.
To enter this giveaway you must apply through the widget on this page. Either click on the Facebook or Email button. All submitted emails will not be published online.
The judge's decision is final. The selection will be drawn at random.
No cash or other alternative prize is available.
The winner will be notified by email within 7 days of drawing. The winner must respond within 5 days from the date of the email notification attempt. If failure to respond or undeliverable email or address, the prize will be awarded to another winner. Winning entrants names will be published on Illusion and Scene 360 websites or/and email newsletters.
The winner is not allowed to forward his/her prize to another person or mailing address.
Prizes may take up to 30 to 120 days to be delivered.
[/DDET]

Photo courtesy of Fun.com