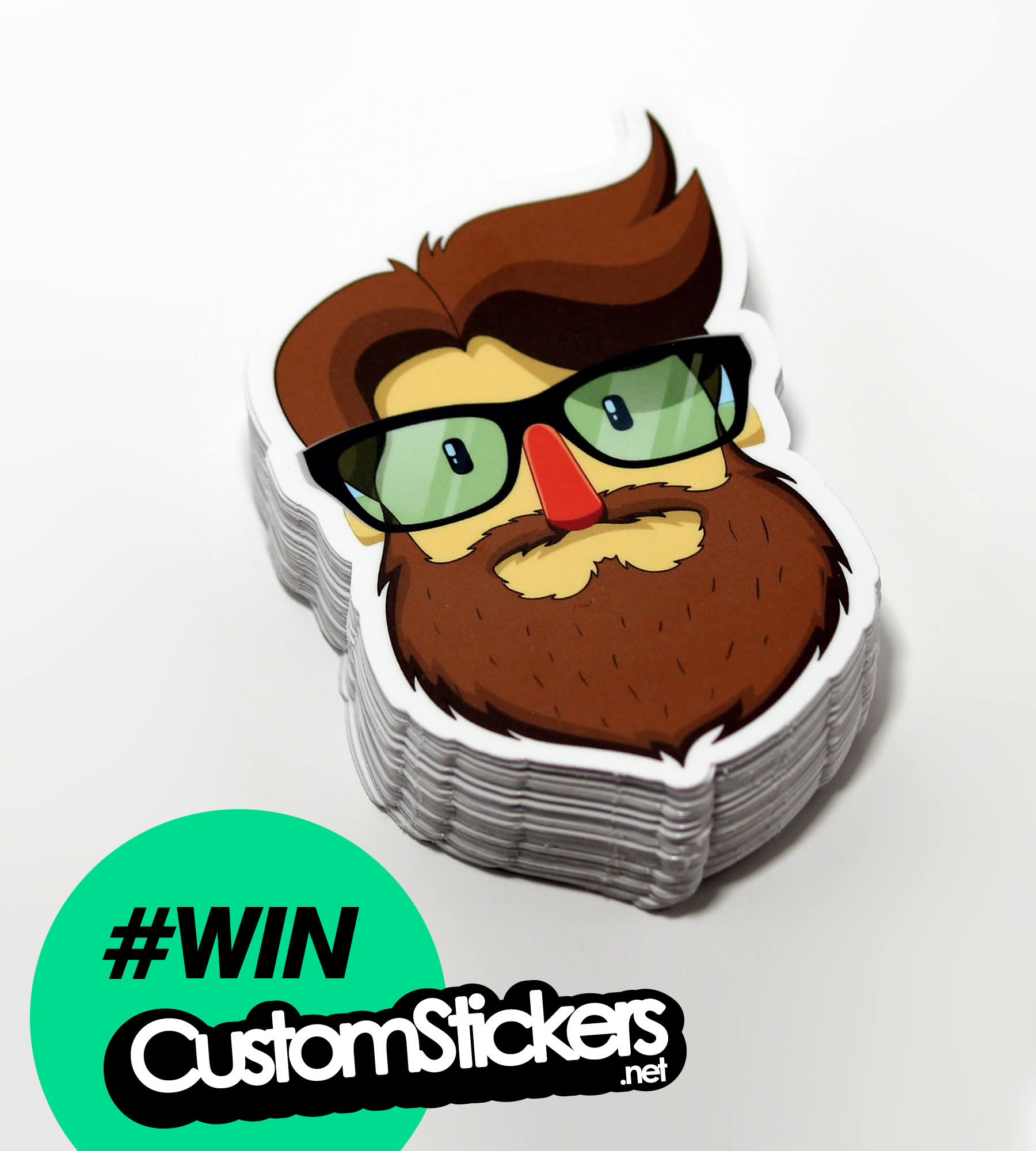 Deadline: July 25, 2014.
Winners: Tina Reynolds (first prize) and Joseph Parkson (second).
CustomStickers.net recently printed stickers for us. We worked with various illustrators and came up with exclusive designs and printed those on premium German vinyl (you know the quality kind that gets an extra transparent film layer over the artwork to protect it from sun, rain and snow). The end result was successful so we had to invite CustomStickers to host a giveaway here. Now you will get a chance to win your own decals and stick them everywhere. Well, not everywhere, but some places and you can use them to promote your studio, art collection, doodles or other. You will be able to print basically anything you want, and if you need help preparing the files, sizes… CustomStickers will have a staff designer assist you.
First Prize: $200 of Custom Die Cut Vinyl Stickers
Second Prize: $100 of Custom Die Cut Vinyl Stickers
This contest is open to worldwide entrants, to participate please select an option below:
Photo courtesy of Customstickers.net