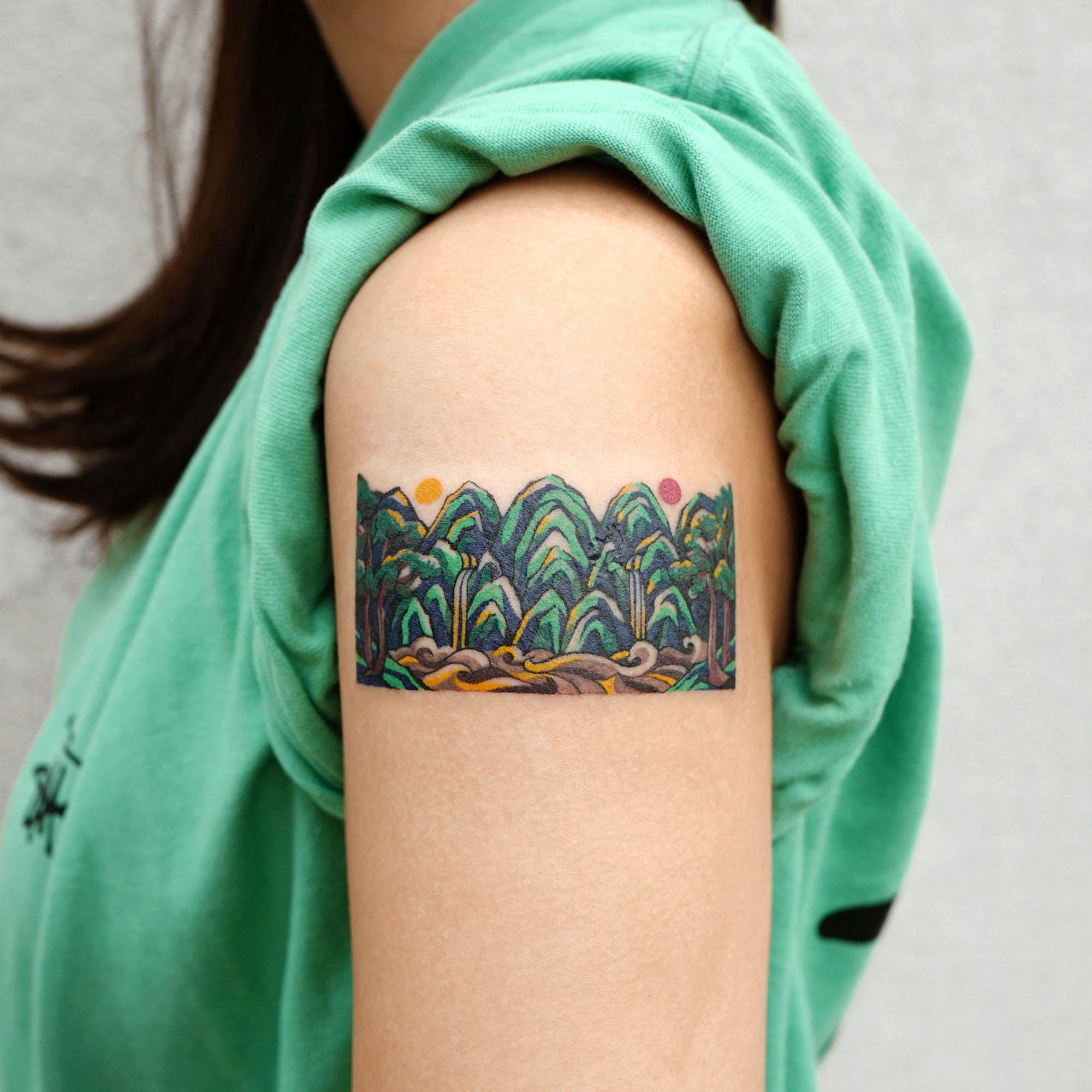 Eden, her creative name, relates to a paradise of peace, abundance, and happiness. Eden, also known as God's garden and Adam and Eve's first home, serves as inspiration for this young Korean tattoo artist, who focuses on drawing leaves, snakes, and apples, all of which are related. Furthermore, producing remakes of Vincent van Gogh and Frida Khalo works—everything is done in vibrant hues and fine-line micro style. And like many millennial tattooers, she went to university to study visual design, worked as a product designer for Starbucks and Innisfree, and concluded this wasn't a long-term job decision.
Above: "Irworobongdo," a stylized landscape including sun, moon, and five peaks.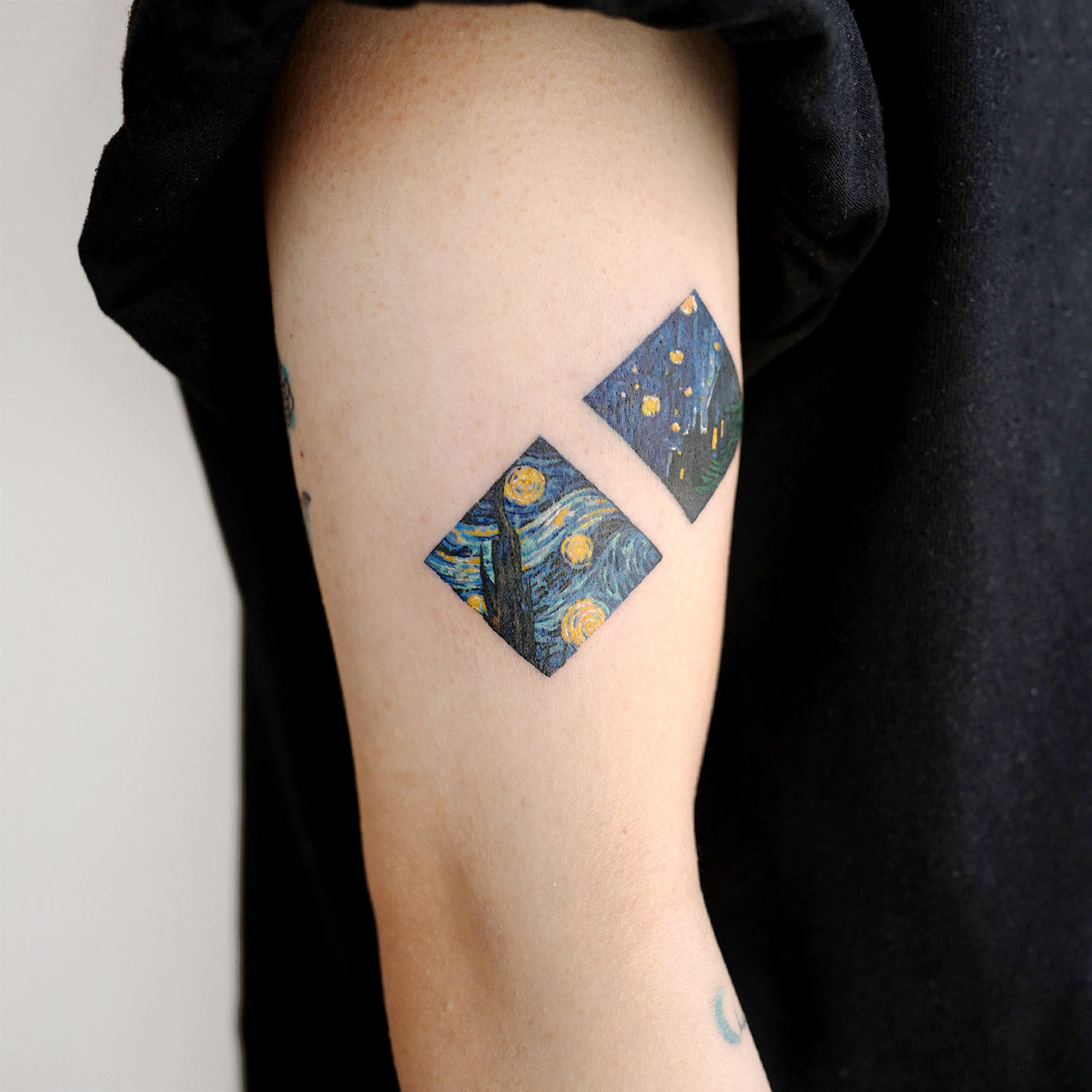 Eden gives us a glimpse of Van Gogh's "The Starry Night."
Why are South Korean tattooists, including yourself, so taken with Van Gogh?
Van Gogh left a remarkable body of work that cannot be measured, and it is evident that he is an all-time painter. He appears to be Korea's most well-known painter. One of the reasons is the environment, which is easily accessible via various exhibitions of his works. People seem to be drawn to the allure of his work. His paintings are appealing simply because of their colors.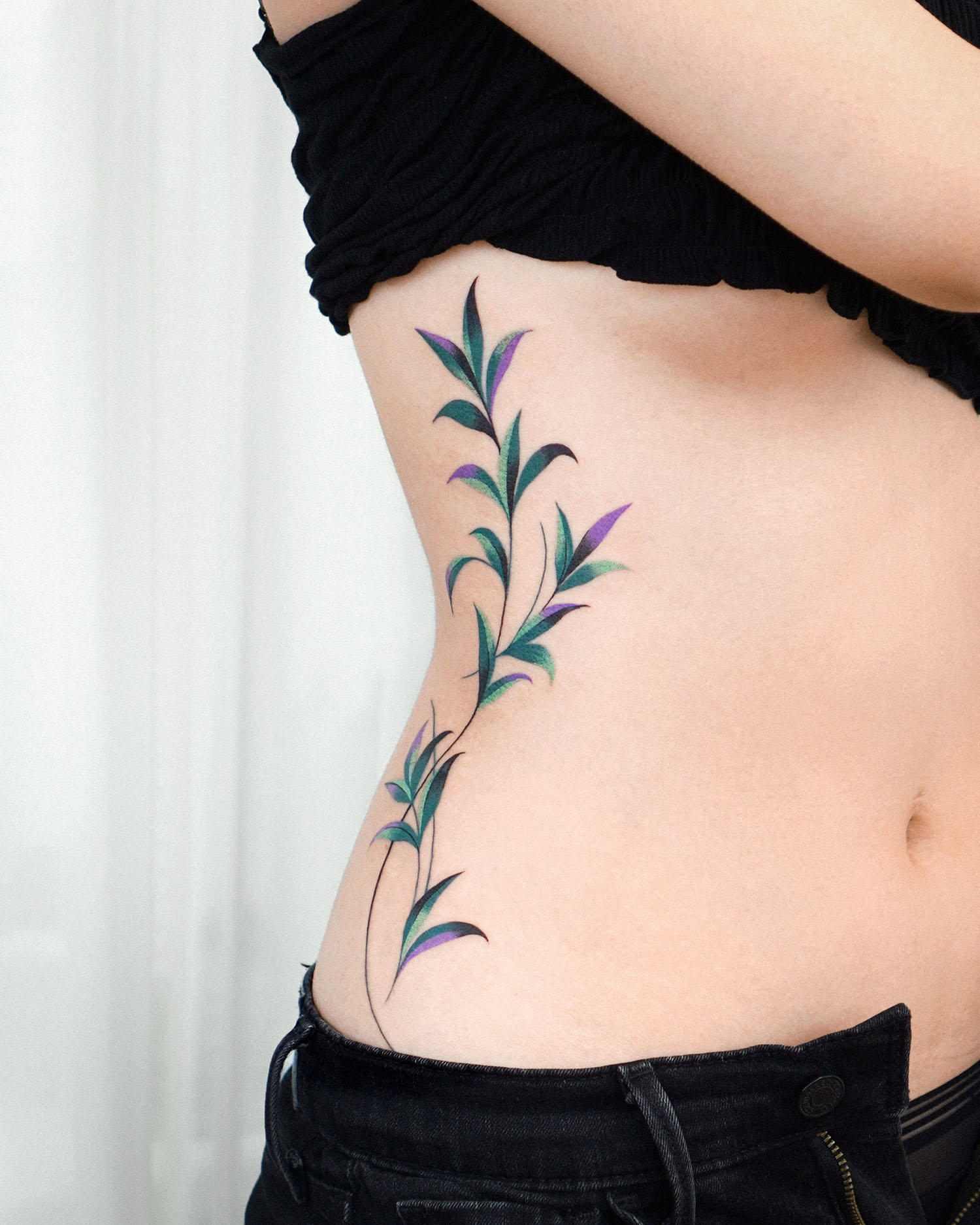 Her recurring motif is leaves.
Kindly describe your leaf and its color variations.
For each piece, I use at least 6 to 7 color combinations. The various palettes are based on the preferences of the customers. I create different element combinations, such as using leaves, snakes with leaves, and fishes with leaves. Any particular technique does not influence my art, but it would appear closer to Expressionism to pick one.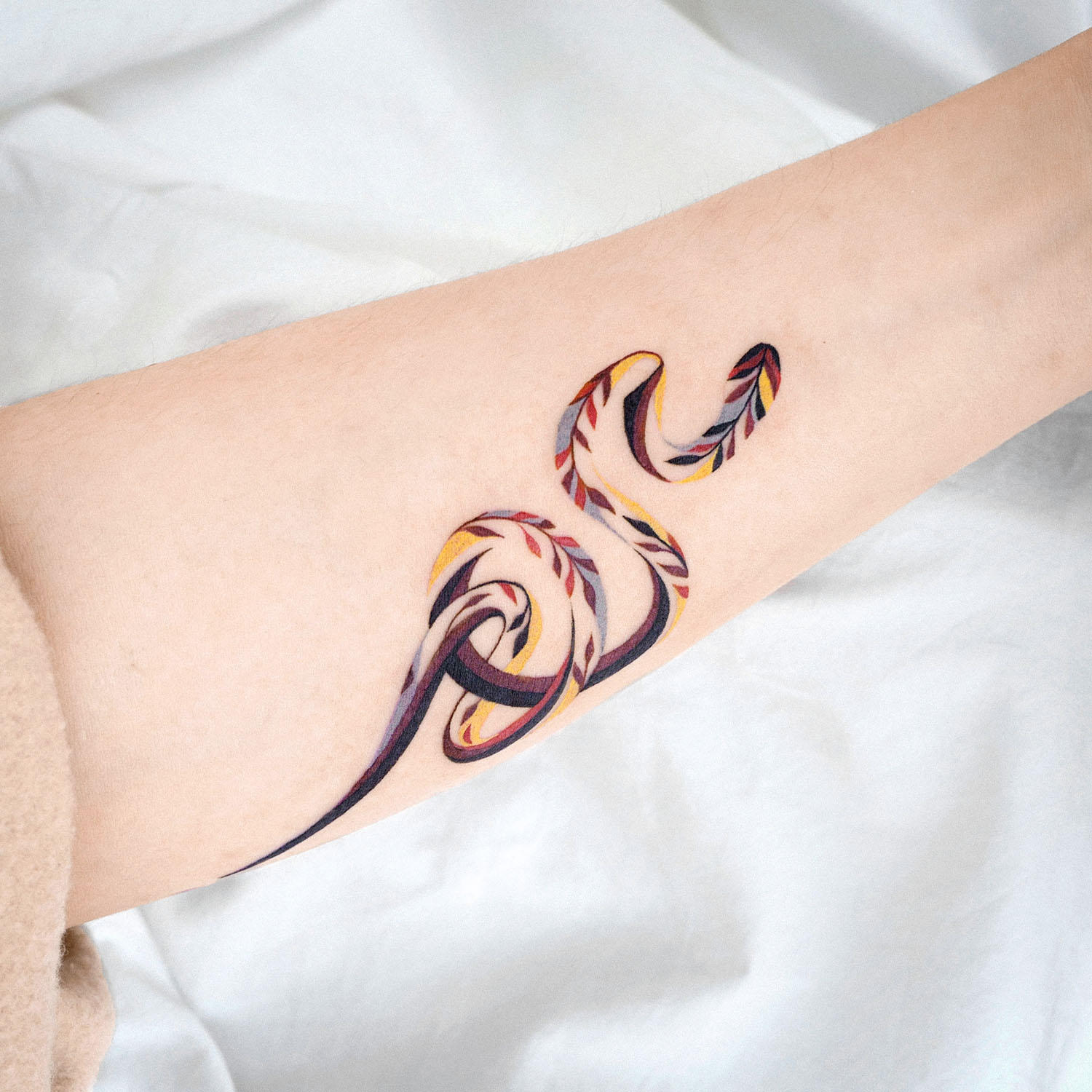 Eden builds the snake's body entirely out of leaves.
When creating a concept, do you start with a pencil or a tablet?
I use an iPad to make all of my designs. I study through actual plants and photo references. I believe there are no design constraints, so I try to incorporate as much of what the customer wants. I consult with my customer to see if the details are sufficient. I generally complete one to two drawing samples based on the consultation because I want them to be completely satisfied with the design.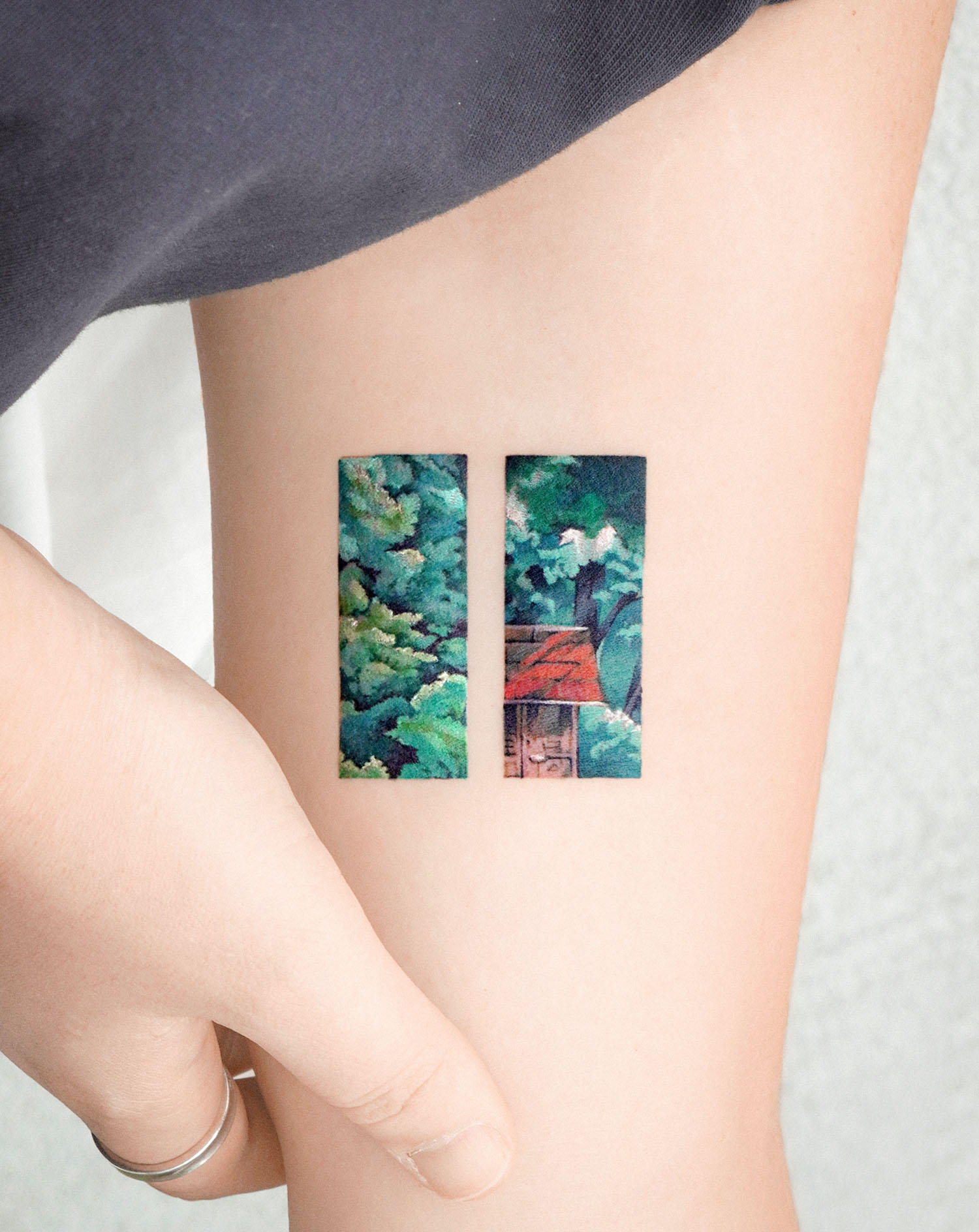 A scene from the animated feature film "My Neighbor Totoro"(1988).
Your art has a whimsical, playful quality about it. Have you been inspired by animations or cartoons?
I love animated movies! Among them, Disney and Ghibli films are incredibly influential and enjoyable to me. If I am captivated by a film, I will watch it more than ten times.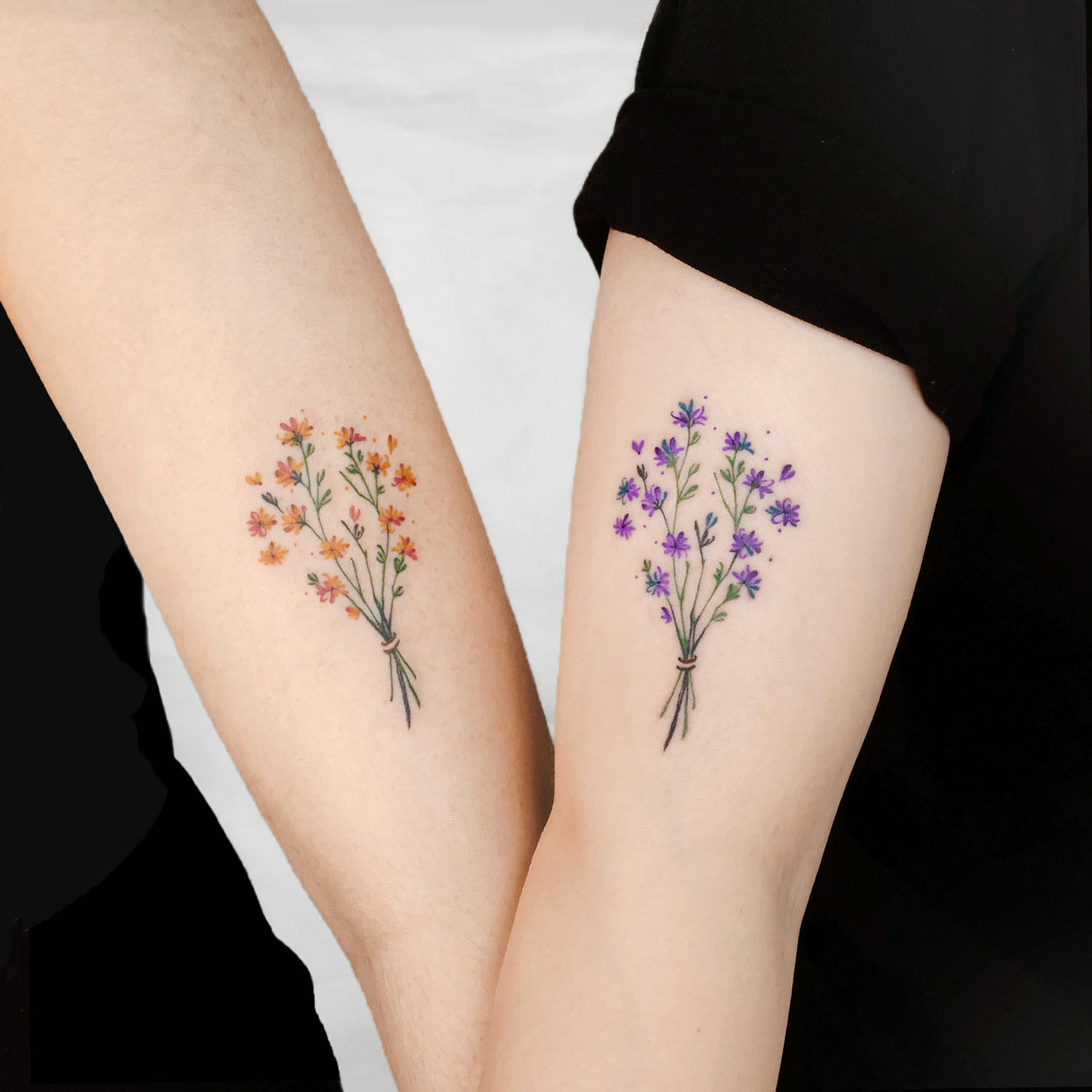 Tattoos dedicated to friendship.
What are your top 5 animated films?
In descending order: "Princess Mononoke" (1997), "Spirited Away" (2001), "Castle In The Sky" (1986), "Moana" (2016), and "Zootopia" (2016).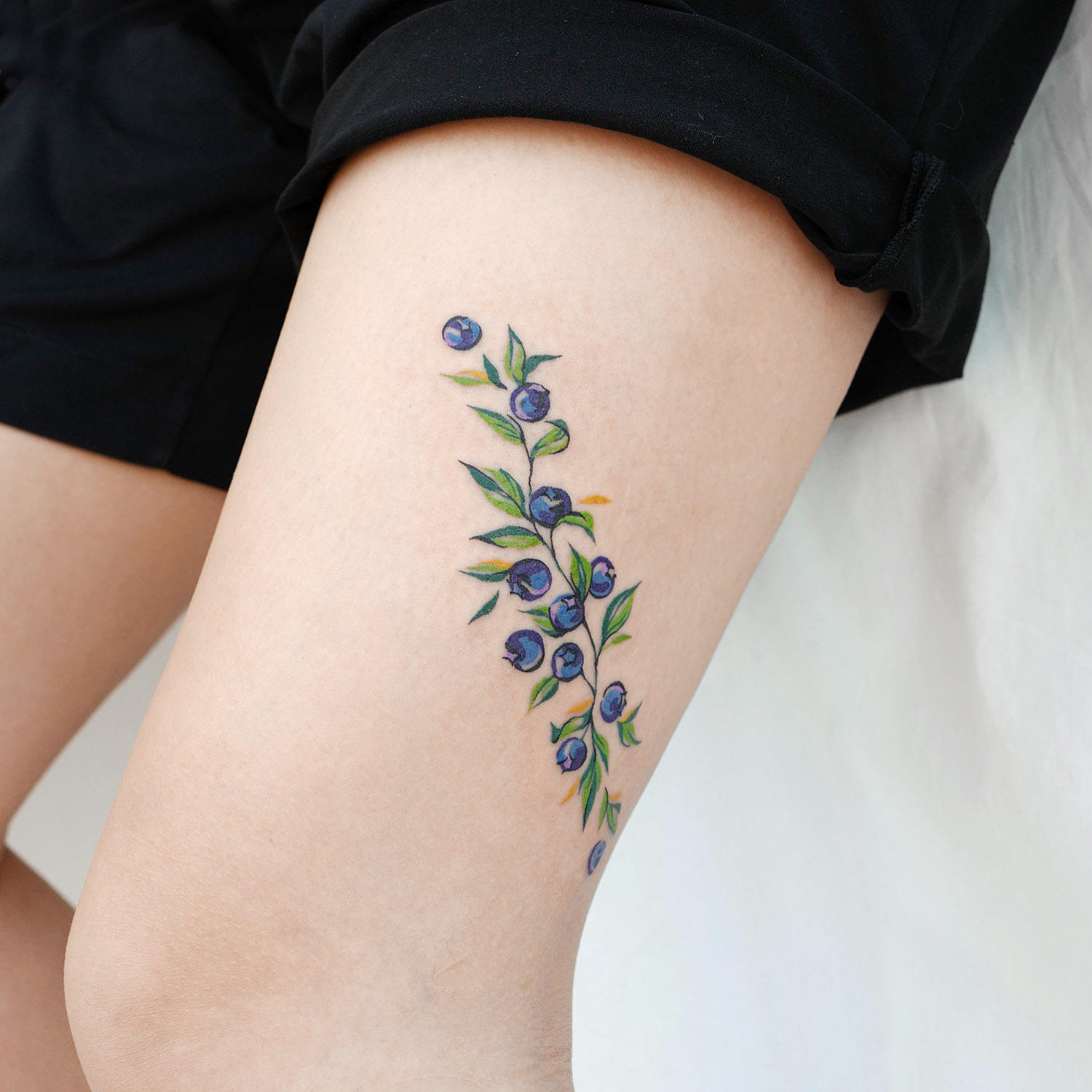 Berries and other types of fruit are also often referenced.
You have shown healed pictures, but only a few months after. Have you seen your work healed a year or two later?
Of course, I've seen it! Healed photos of the work are uploaded regularly on my Instagram's story highlights. I ran into a customer who had a tattoo healed from two years ago, and he was overjoyed! I will continue to grow as a result of my experiences.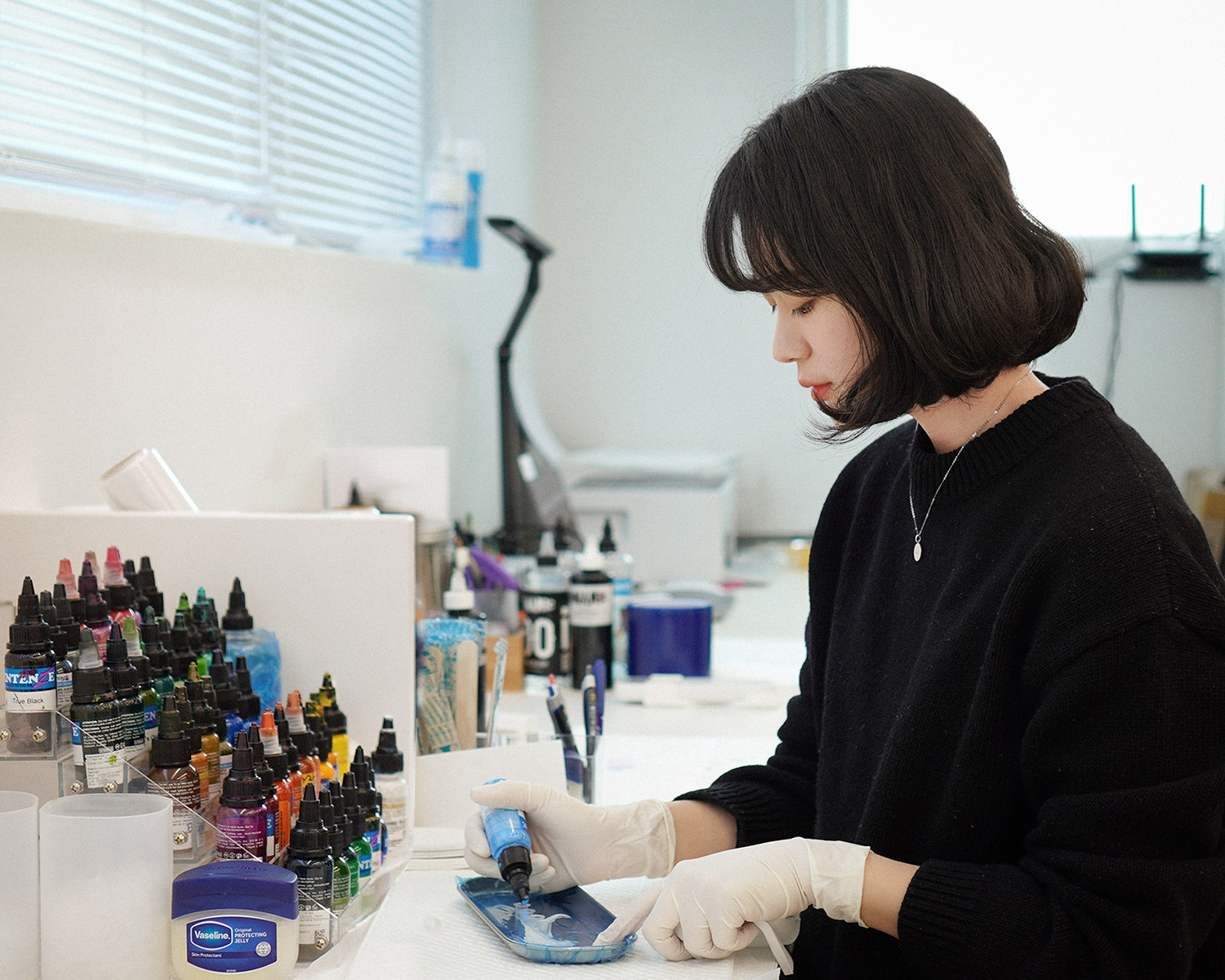 Tattooist Eden in a Seoul studio.
Do you have any interests besides tattooing?
I mostly enjoy doing things alone, such as watching movies and reading books. Other than that, I recently launched a personal YouTube channel. I'm uploading tattoo-related and VLOG-style videos about Eden's daily life. I intend to do it regularly in the future, so I'd appreciate it if you could pay close attention.
Photos © Eden