Al Boardman, prolific GIF-creator and expert animator, has created motion graphics for an impressive list of famous brands (including Nike, IBM, and Twitter). His signature style is simple yet sophisticated, with a color palette and a smoothness that sucks the viewer in.
Along with work for clients, Boardman creates tons of personal projects that gets shared on social media, is an accomplished outdoorsman, and says that the craziest thing he's ever made is his kid. Learn more about what inspires Boardman, how he keeps the creativity flowing, and his collaborative 9 Squares site that brings together motion graphics artists around the world.
Above: "The Great Gig in the Sky" (GIF), takes us on a journey into deep space.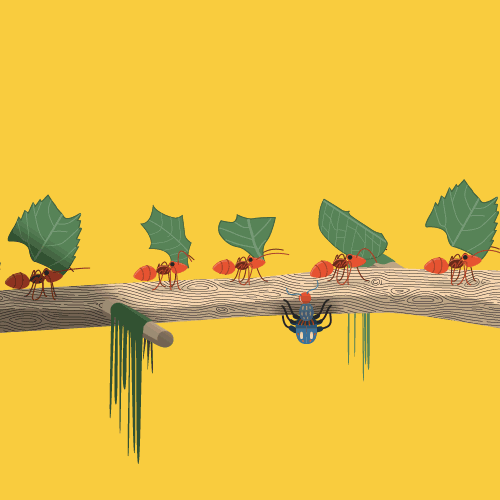 This project was produced for IBM's Tumblr page.
What sparked your initial interest in motion graphics and animation? In other words, how did you become the master of the GIF?
I have a background in graphic design and video production and unbeknownst to me at the time, the combination of these two disciplines was motion graphics. Who knew? Not me, until I started trying to find some new ways of creating titles for films, lower thirds and little graphic sections for video projects I was working on. I also have a good friend who co-runs a motion graphics studio in Bristol whose work I really loved and who taught me a thing or two. I discovered motion graphics this way, about six years ago, and was immediately hooked.
In 2012 moved to Chicago with my wife who was posted there with work, and wanted to build a new freelance career in motion design. At the start, I had no clients, no contacts and no work, but I eventually picked up a few low-paid bits and bobs from startups around the city. It didn't lead to much, so, I decided to try a different approach, and one that I'd recommend highly. I stopped chasing low-paid work that I didn't particularly want to do and focused on creating work for myself.
I'm fascinated by architecture and Chicago is the perfect place to be inspired by beautiful buildings. I decided to create a short motion graphics video about some skyscrapers in Chicago that I particularly appreciated. I uploaded the finished video to Vimeo and it was a real surprise to me how well received it was. Within 24hrs it was awarded a Vimeo Staff Pick. This was so exciting, a bit like winning something at a film festival; I was so happy. It ended up being a watershed moment for me.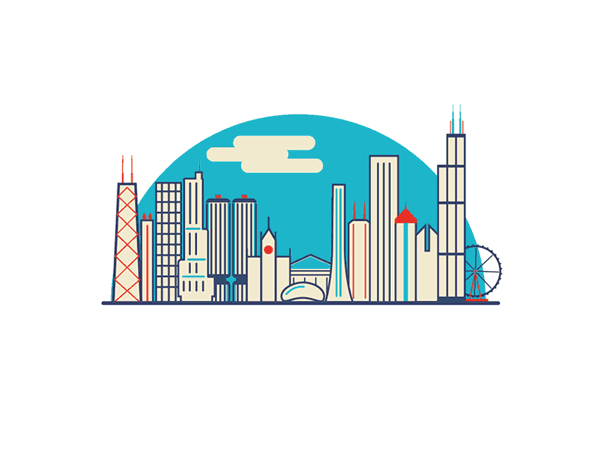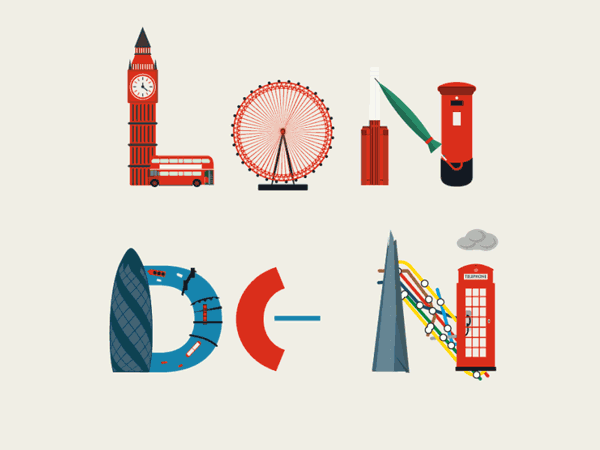 Boardman was inspired by Chicago's architecture after moving there with his wife.
Working on personal projects is something I still try to do, it's very important to me. I also believe it plays an important part in developing your own style, staying creatively motivated, exploring new ideas and learning new things.
Increasingly, I produce shorter-form projects like GIFs or short videos for Instagram, rather than longer motion graphics video projects. I think it's because that's the work I produce for myself. I fell in love with creating GIFs and find the short medium suits me perfectly. The restrictions can really push you to distill and tell a story in a short amount of time, and creating a seamless loop can be so mesmerising have immediate visual impact. I try to tell a story, inject emotion and feeling with every GIF I create. They're also great for people with short attention spans…

Two of a series of GIFs created for March National Nutrition Month®.
What are some of the tools or techniques that you use the most?
I use After Effects and Illustrator on my Mac all the time. I'd be lost without them. I'm pretty bad at drawing by hand, so I enjoy using a Wacom to help create my work. I don't rely too much on any other software plugins or special techniques to be honest. I always try and create keyframes manually when animating and I use a few time-saving scripts in After Effects for tasks. I'm not massively technical, so I'm often learning new things and trying to find ways of creating an idea, particularly in After Effects as there's so much to it. I don't really use Photoshop or Flash and haven't a clue when it comes to 3D software.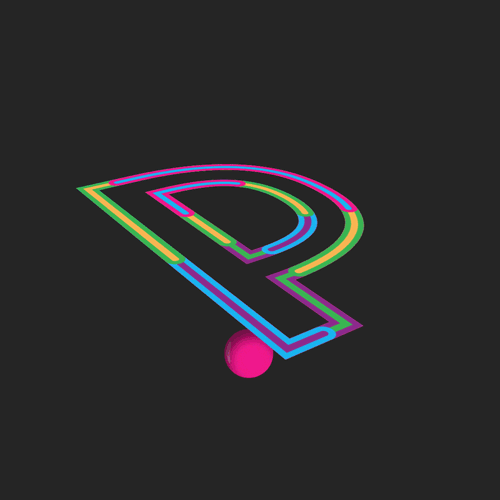 Despite having a consistent aesthetic, your work varies quite a bit. How do you keep yourself from being repetitive?
I tend to go through different phases; one month I might only create GIFs that use a specific dark colour palette and use simple abstract circles. The next it'll be about bright, cheerful, playful, bouncy geometric shapes. My work may reflect life a little, some bits good, some bits not so good…
Learning is also important to me. I think if you stop being interested in learning and striving to get better at what you do, that might be when work starts to suffer and becomes repetitive. I love trying out new things, exploring new ideas and having fun with what I do. There's so much to learn within the wider discipline.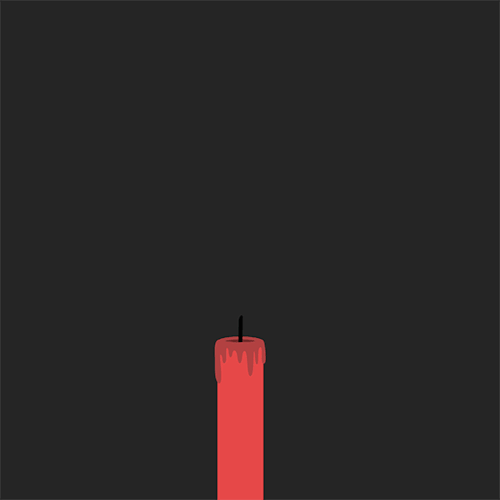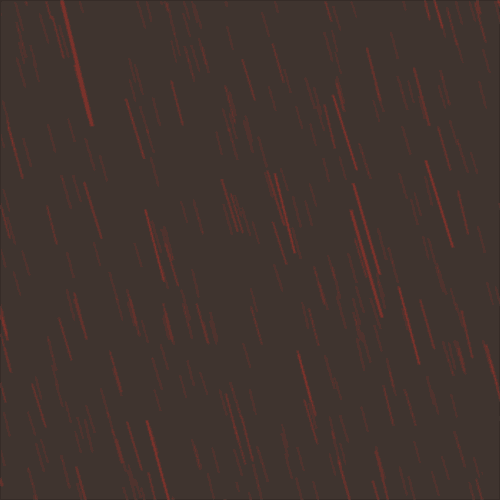 Boardman pairs simple silhouettes with sophisticated motion graphics.
Where do you go for inspiration, either online or in the physical world?
Stepping away from the computer from time-to-time is important for all of us. Going for a walk somewhere, exploring a city or neighbourhood, a forest or hillside. That does it for me. Taking inspiration from different places that aren't the internet is fundamental, there's so much to be gained from taking a notebook and pen and sitting somewhere that isn't at your desk and just beginning with a blank page. Apart from that, I have recently become obsessed with those weird abstract book covers from the 1970s, usually math theory books or psychology textbooks. Then I go back to the studio and trawl through Tumblr, Ello, Vimeo, Dribbble…!
You started 9 Squares with two other artists. What sort of benefits or interesting insights have you gotten from this collaborative project?
I co-run 9 Squares with friends David Stanfield and Skip Hursh. We started the project in February 2015 and it's been so much fun to do. It can be quite a bit of work to organise now, but it's a great opportunity to meet new people, chat to other motion designers and collaborate on something amazing. The motion design community is a great place, full of interesting and diverse people and it's these people that help make 9 Squares so successful. We hear all the time about how excited people are to take part and be part of something that's bigger than the sum of its parts. Many motion designers work in isolation and 9 Squares is a great way to bring people together and just create something. Collaborations like this can be incredibly rewarding and it's great to see a few other motion design collaborations have sprung up over the past year or so too, like Motion Corpse and Chainamation.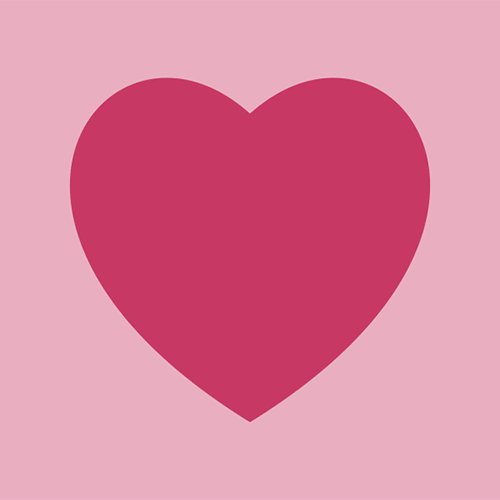 Boardman's modern take on a digital valentine.
You're very social media savvy; how (and where) do you use social media so it's an inspiration and not a time suck?
I am? Thanks! I use Twitter for posting the odd GIF and for industry chat and news, but I've found that I'm using it increasingly less, for lots of reasons, but mostly because it's a time-suck! I try and focus on one or two platforms and try and get it right there (at least that's what I tell myself). I like using Tumblr and increasingly Ello as they're a great way to showcase creative work and they also have some well-curated sections for inspiration. As I've already mentioned, I try hard to produce personal projects fairly regularly, even when I'm busy with actual work. I try to produce and post something usually once or twice a week. I'm very conscious of over-sharing and getting that balance right though, so I wouldn't say I'm prolific and I'm definitely guilty of posting a GIF I've just created then deleting it five minutes later because I only just realised how terrible it was!
What's the craziest thing you've ever made (or would like to make someday)?
I took part in the creation of a small human in 2014.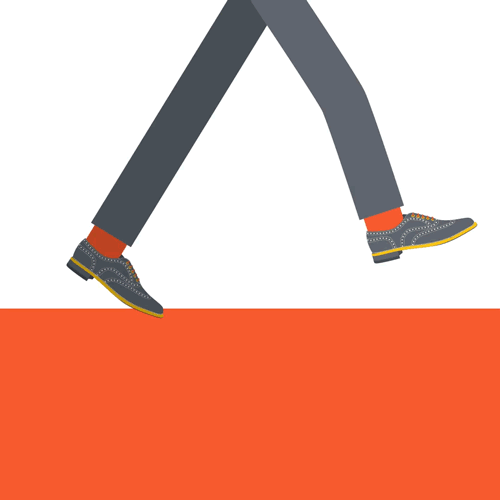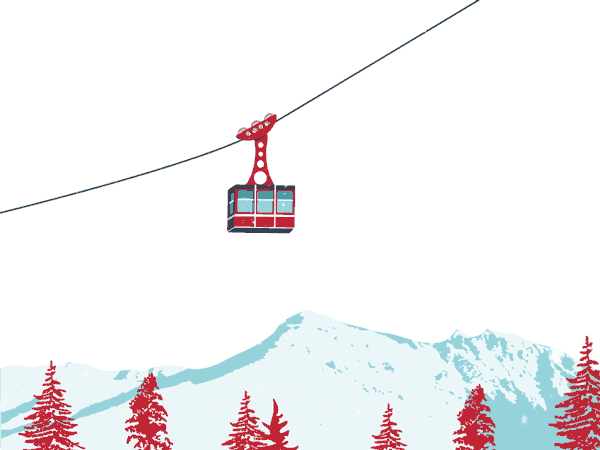 GIF subject matter ranges from abstract, shifting shapes to everyday activities.
What's something we'd never know about you from looking at your work?
I made the first ascent of a previously unclimbed peak in the high mountains of Kyrgyzstan and named it after my grandmother: Peak Molly.
What's next on the horizon — either some new techniques to try, or a project you're thinking about?
I've just started thinking about a larger personal project that's more of an animated video guide. It involves food, specifically bacon. Bacon.
You can follow the artist on Ello, Instagram, Vimeo and Tumblr.
Images © Al Boardman.