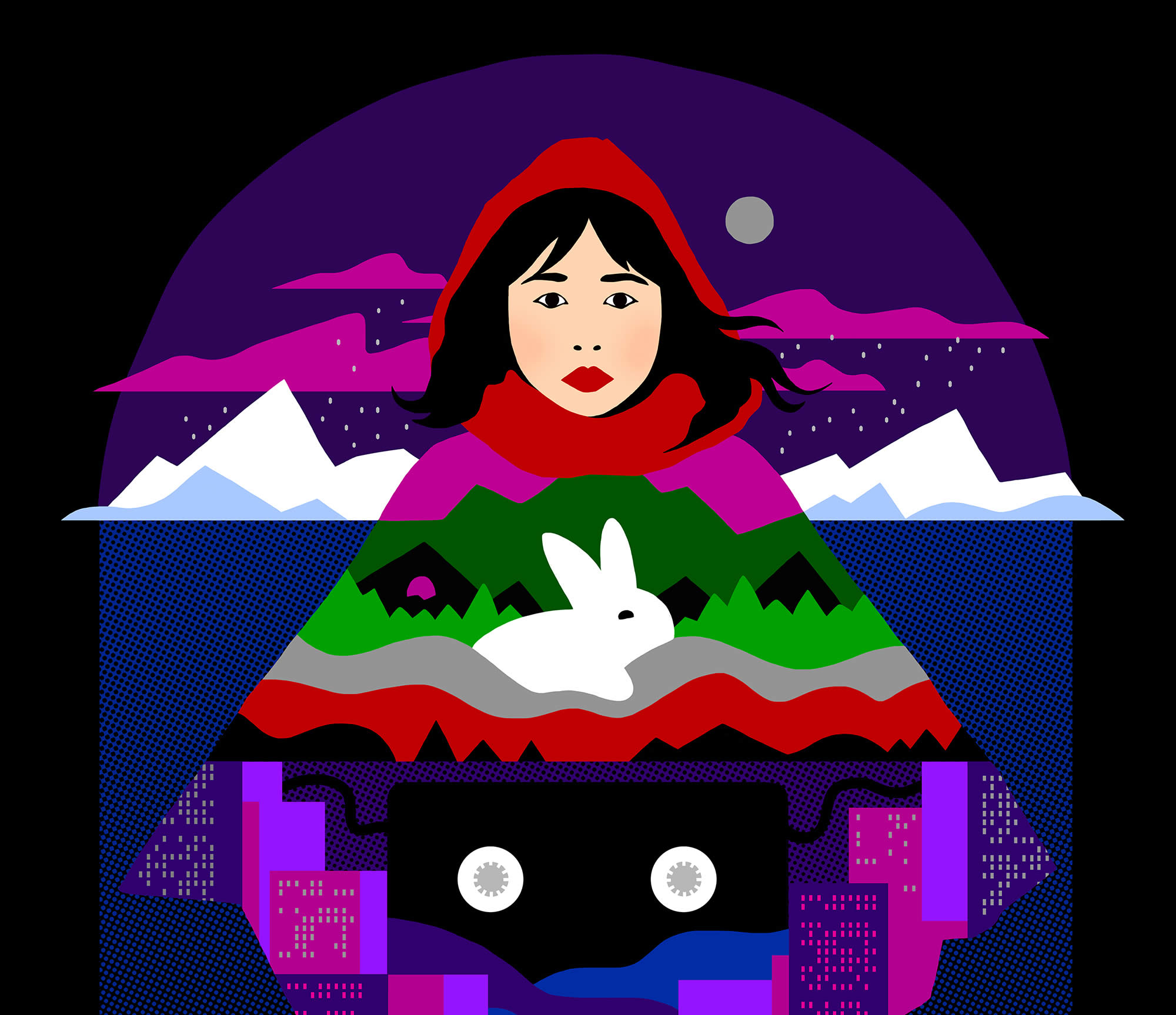 Movie posters are primarily used as an advertising tool. However, when done correctly, they are equally their own art form.
It can be a very tough job designing one-sheets and promotional imagery. The design team have to, in effect, capture the essence of the movie they are tasked with promoting. And without giving too much away. It isn't an easy thing.
In a crowded market place, where every film and company is demanding our attention, poster artists must use all their skills to offer something that stands out and also—if they're lucky—have their poster critiqued as artworks.
Top: Acclaimed Japanese actress, Rinko Kikuchi stars in "Kumiko, The Treasure Hunter."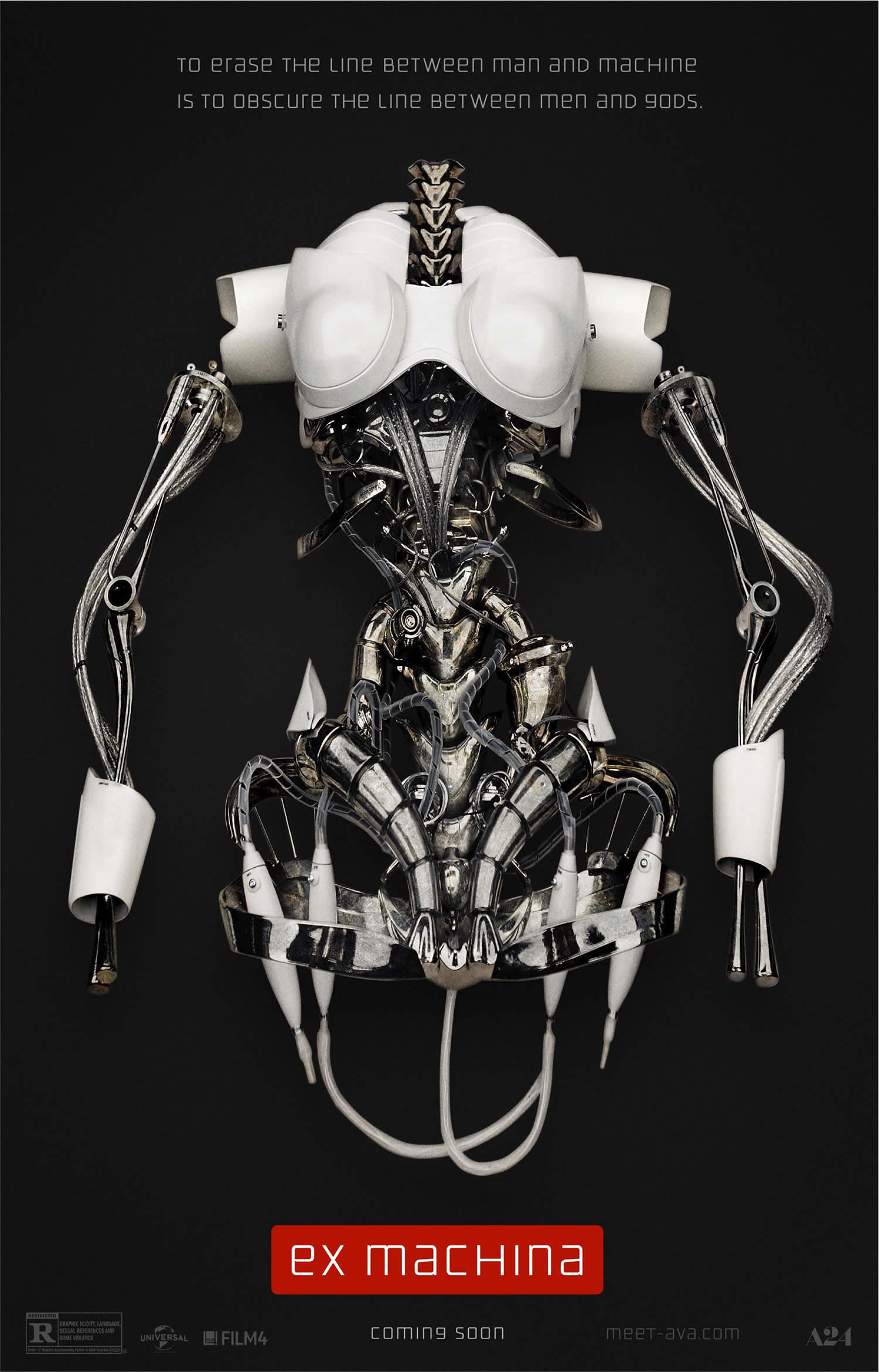 Ex Machina
Acclaimed author turned screenwriter turned filmmaker, Alex Garland, made his directorial debut with the sci-fi movie, "Ex Machina." This poster design draws upon the film's major theme of far-reaching scientific endeavour. It presents a clearly robotic skeletal torso with a structure that looks vaguely human. The design influence of Apple is apparent and is very much a current fad in mainstream sci-fi cinema.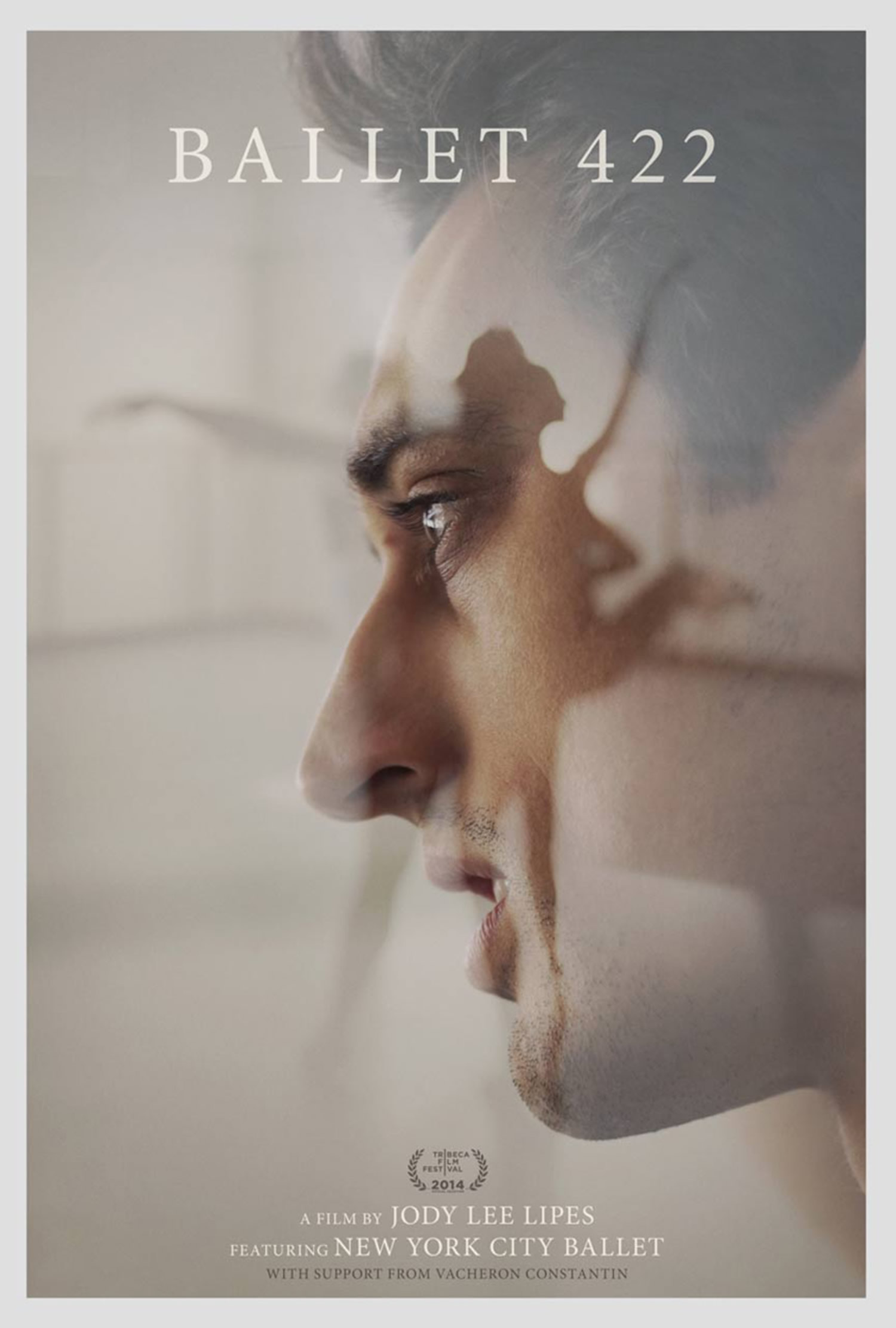 Jody Lee Lipes' documentary is focused on the famous New York City Ballet company staging their 422nd production.
Ballet 422
A documentary following the New York City Ballet company, considered among the most prestigious in the world, as it prepares for its 422nd production; the poster is a gorgeous, impressionistic one-sheet with creative use of shadows and figures. It's finely delicate and captures the swift and graceful elements of the art of ballet.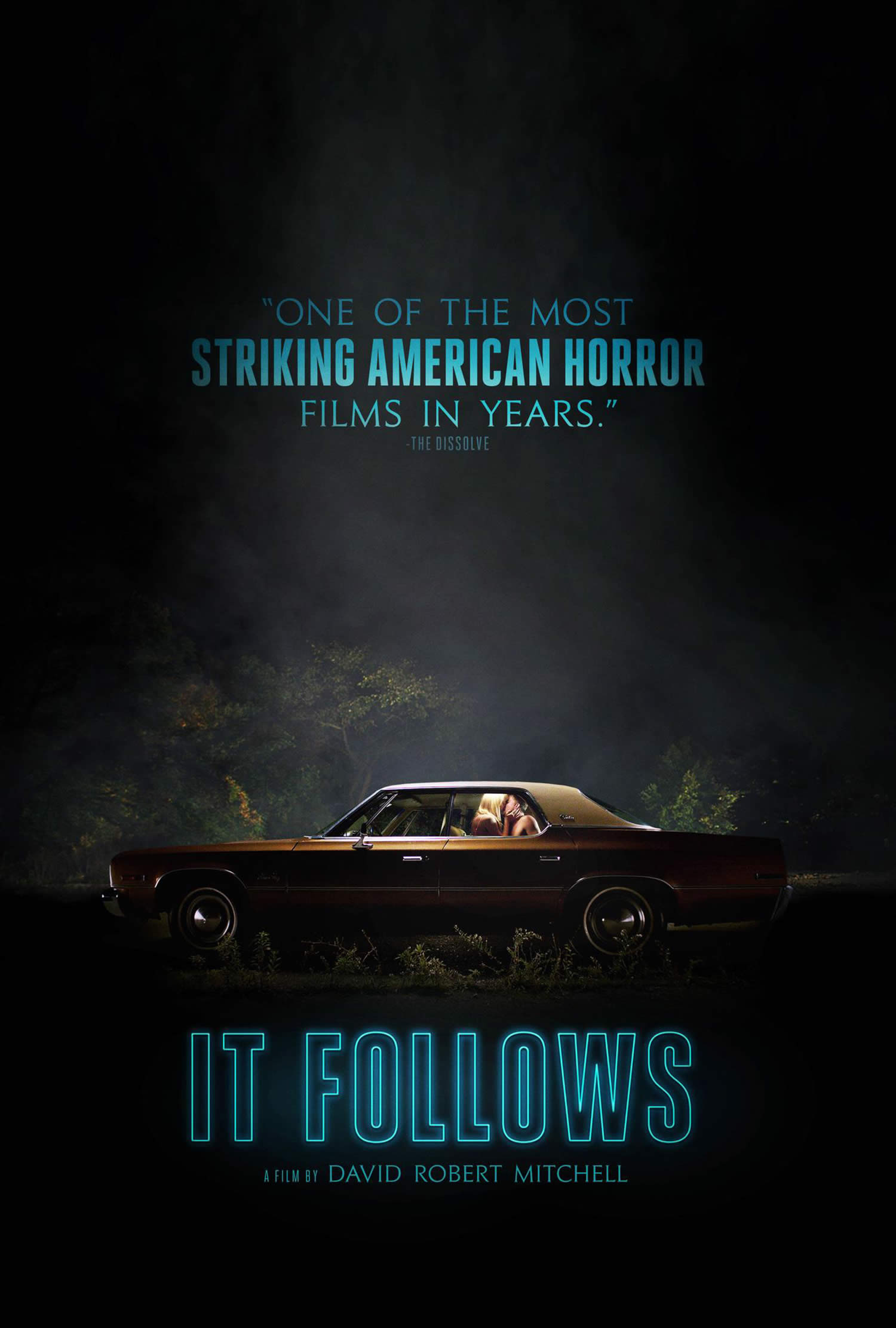 Palaceworks designed this poster for David Robert Mitchell's excellent slasher flick, "It Follows."
It Follows
David Robert Mitchell's masterpiece, "It Follows," is the story of a young woman getting into a spot of bother after some premarital sex. A car enveloped in light, mist and shadow set against woodland, along with the electric blue neon title card, vividly replicates the eerie mood and cinematography of the movie.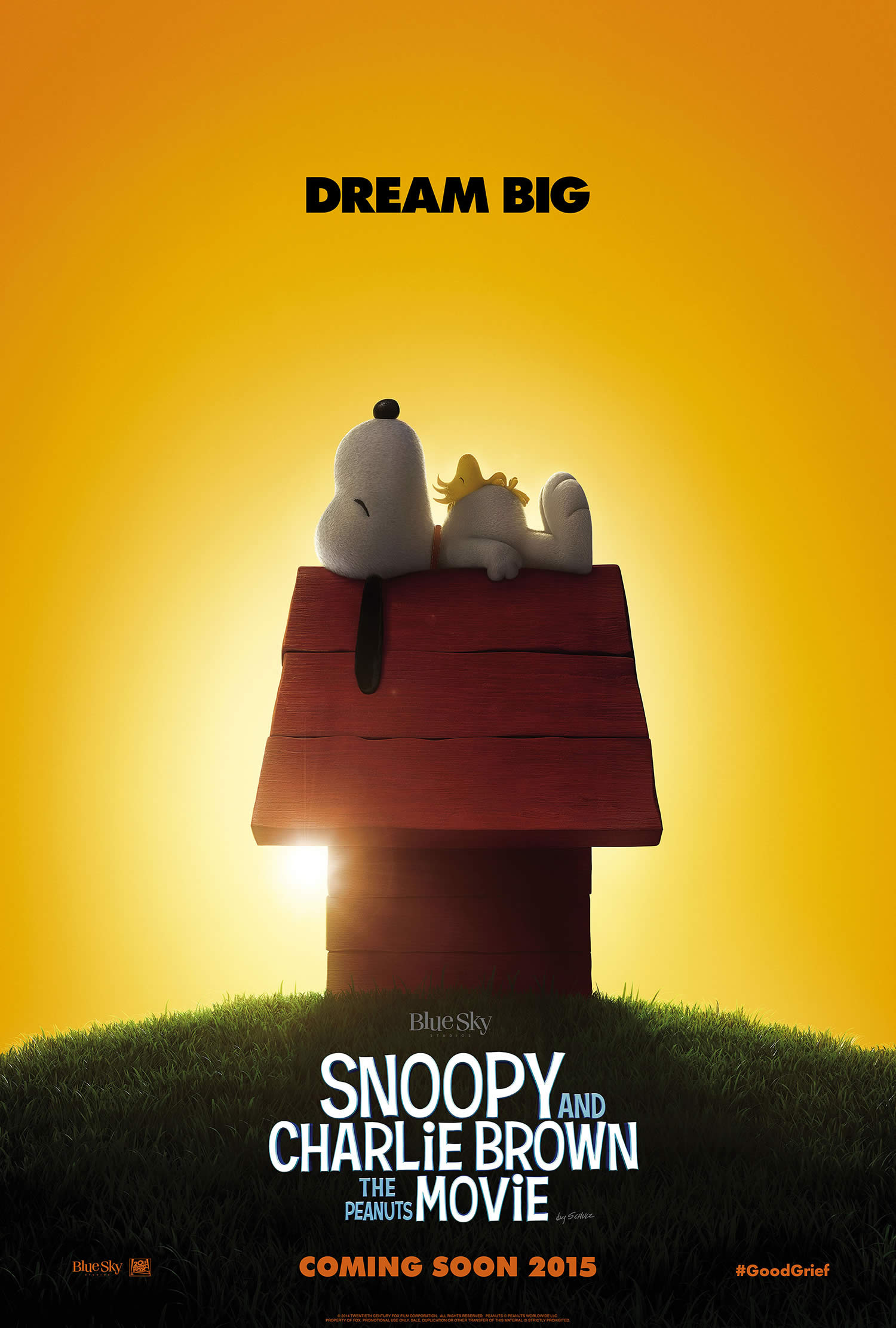 Proof designers captured perfectly the nostalgia and iconic qualities of Snoopy and his kennel.
The Peanuts Movie
Snoopy and his best friend, Woodstock, snoozing away on the dog's kennel, is possibly one of the most iconic and instantly recognizable cartoon images in popular culture. The grass mound and bright yellow sun furthers what is a nostalgic composition that takes the viewer straight back to their youth. Which is precisely the effect the designers wanted.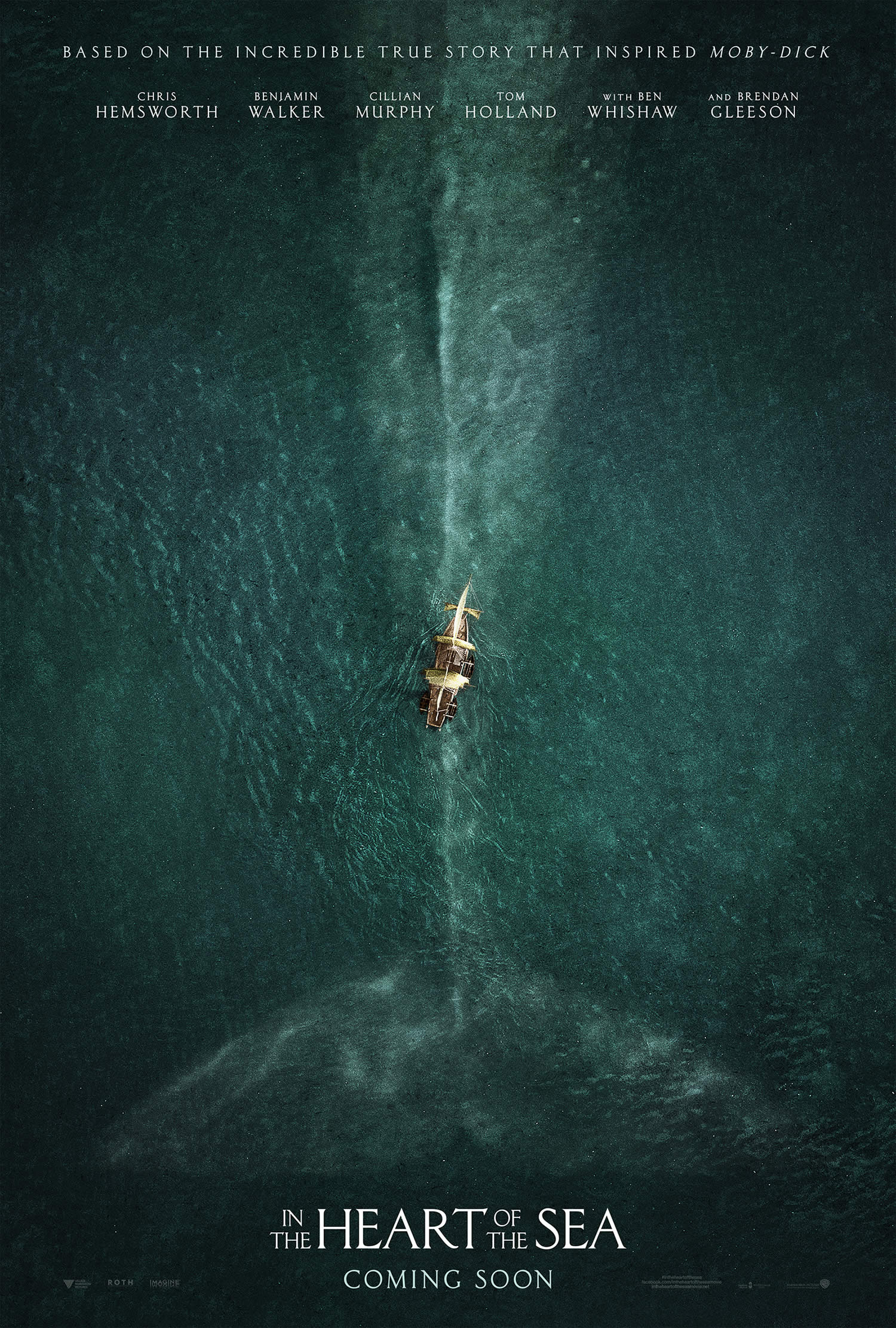 Works ADV used the scale of the ocean and whales to contrast against humankind's vulnerability.
In the Heart of the Sea
Ron Howard's seafaring adventure is based on the true story that inspired Herman Melville to write his classic novel, "Moby Dick." A whaler, a type of sailing ship, provides an immediate focus, but it's the gigantic sperm whale outlined against the blue-green ocean that makes this a visually impressive design. The scale is as absurd as it is awe-inspiring.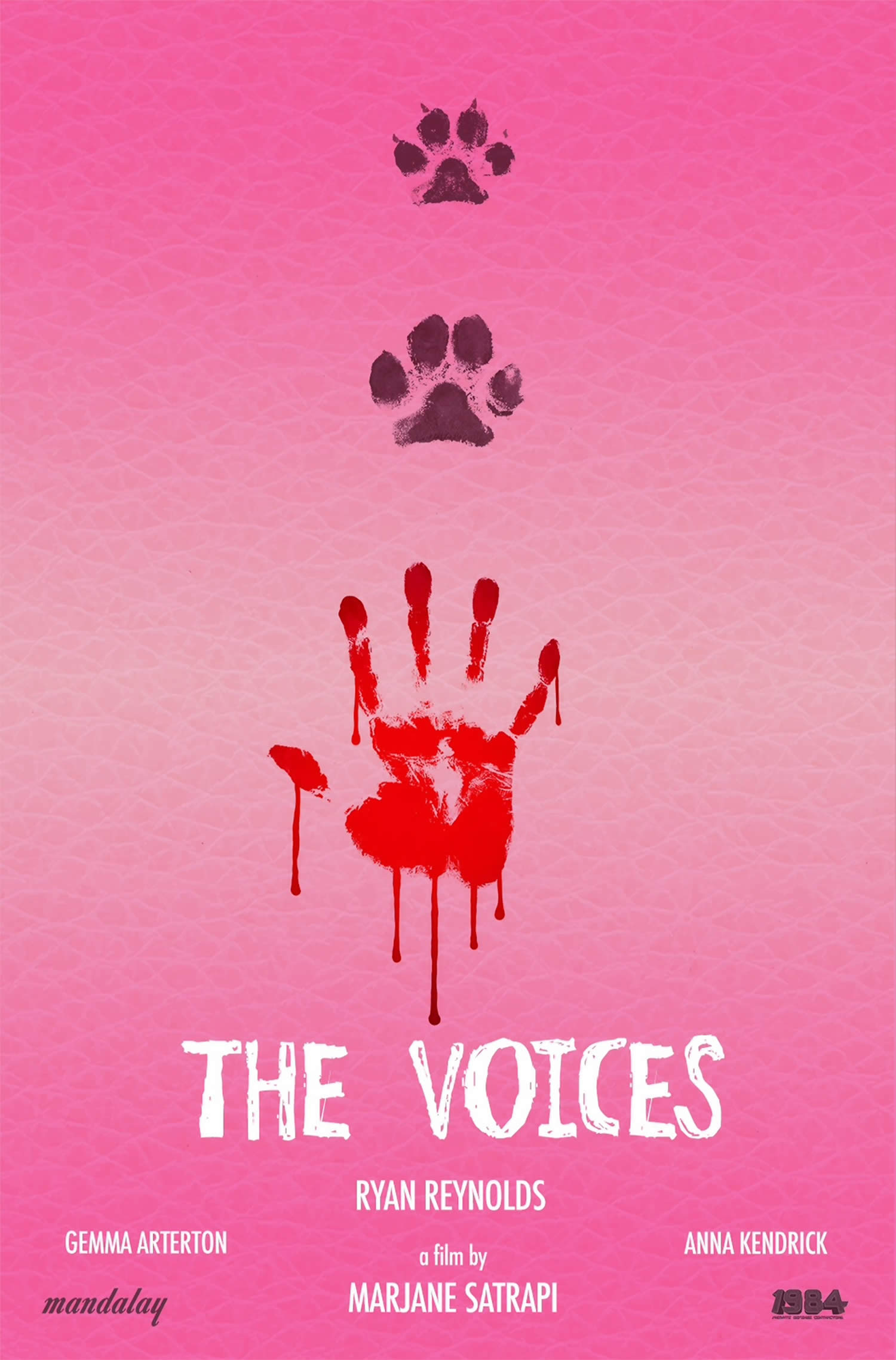 A fun teaser poster for "The Voices" starring Ryan Reynolds, Gemma Arterton and Anna Kendrick.
The Voices
A dog's paw, a cat's paw and a bloody handprint set against a bright pink background. Take a closer look at the texture of that background, and what do you see? It's designed to suggest human skin. This teasing one-sheet for Marjane Satrapi's excellent horror comedy captures the gruesome but amusing tone of the movie itself.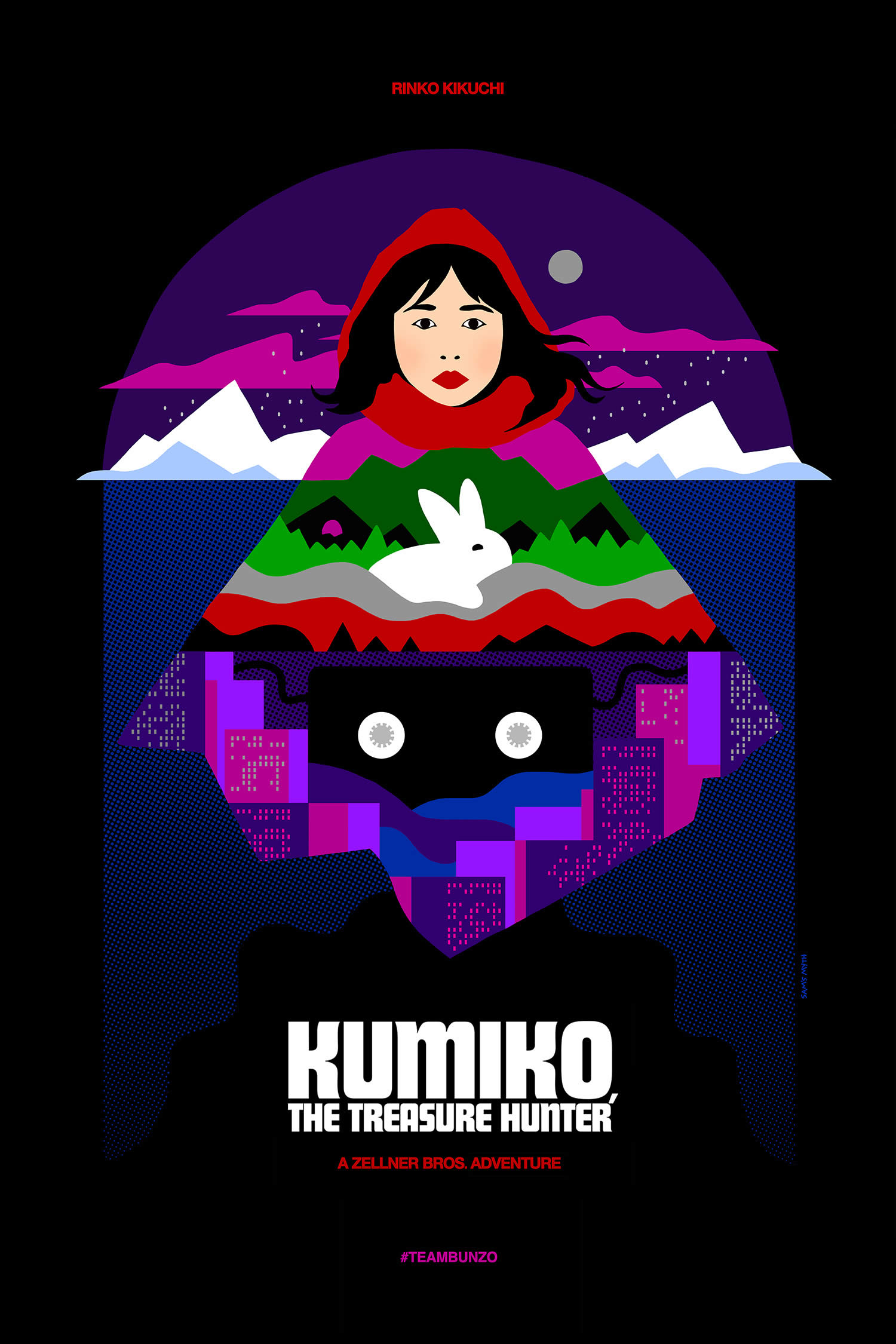 A superb design by noted film poster artist Sam Smith (aka Sam's Myth).
Kumiko, the Treasure Hunter
An eccentric film sometimes demands an equally eccentric poster. Based on the real life tale of a crazy Japanese lady, who thought the Coens' "Fargo" was a true story, she set for America to search for the non-existent buried treasure left by the crooks in the movie. The poster image captures the naïve aspects of the character in a childlike but striking portrait.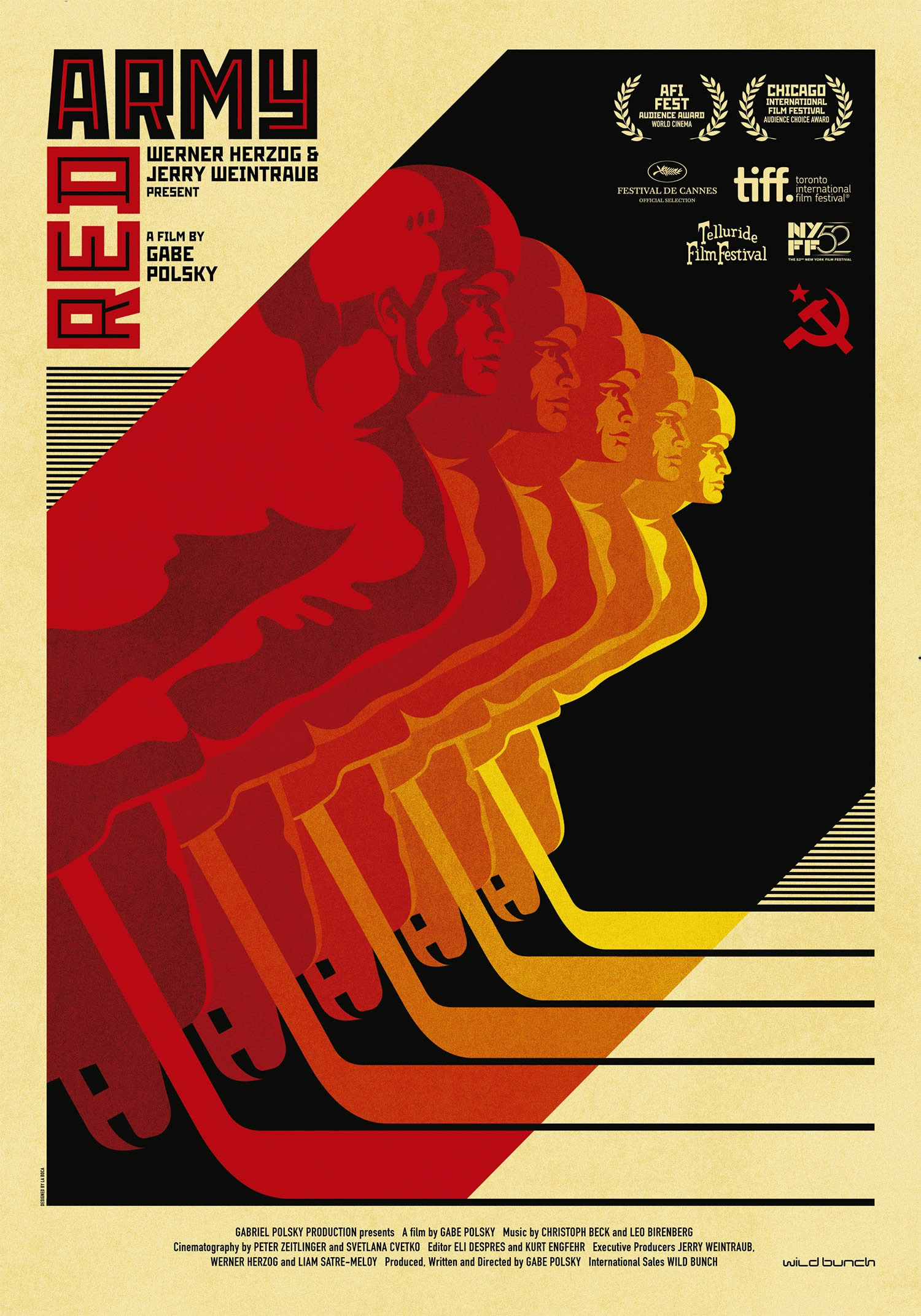 The "Red Army" poster by La Boca played on Constructivist art.
Red Army
Constructivist art and the Soviet Union go together like workers and collective farms. The poster for "Red Army" packs in the feeling of dynamism, socialist ideology and a 20th century modernist aesthetic that is so intriguing and powerful. Instead of traditional montages and cutouts of machinery, human figures—ice hockey players—are depicted in warm colours: from deep red to sunset orange.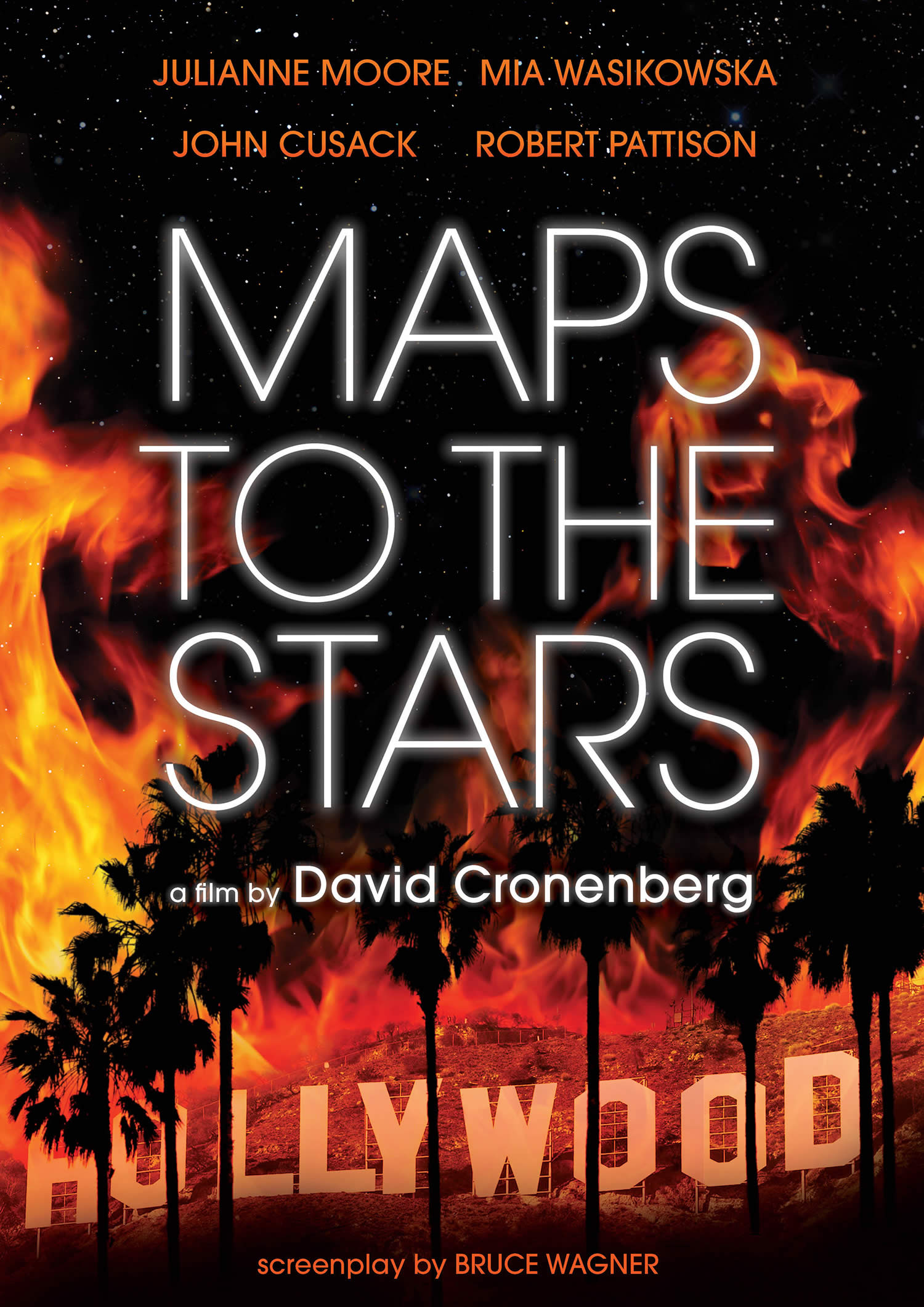 Hollywood burns in this promotional image designed by Wolf.
Map to the Stars
The Hollywood hills are alive with the sound of burning. Iconic imagery in stylised picture postcard form—palm trees, the Hollywood sign—are set ablaze by the intense red and orange of giant flames. "Maps to the Stars" is as fiery, intense and nightmarish as this poster insinuates.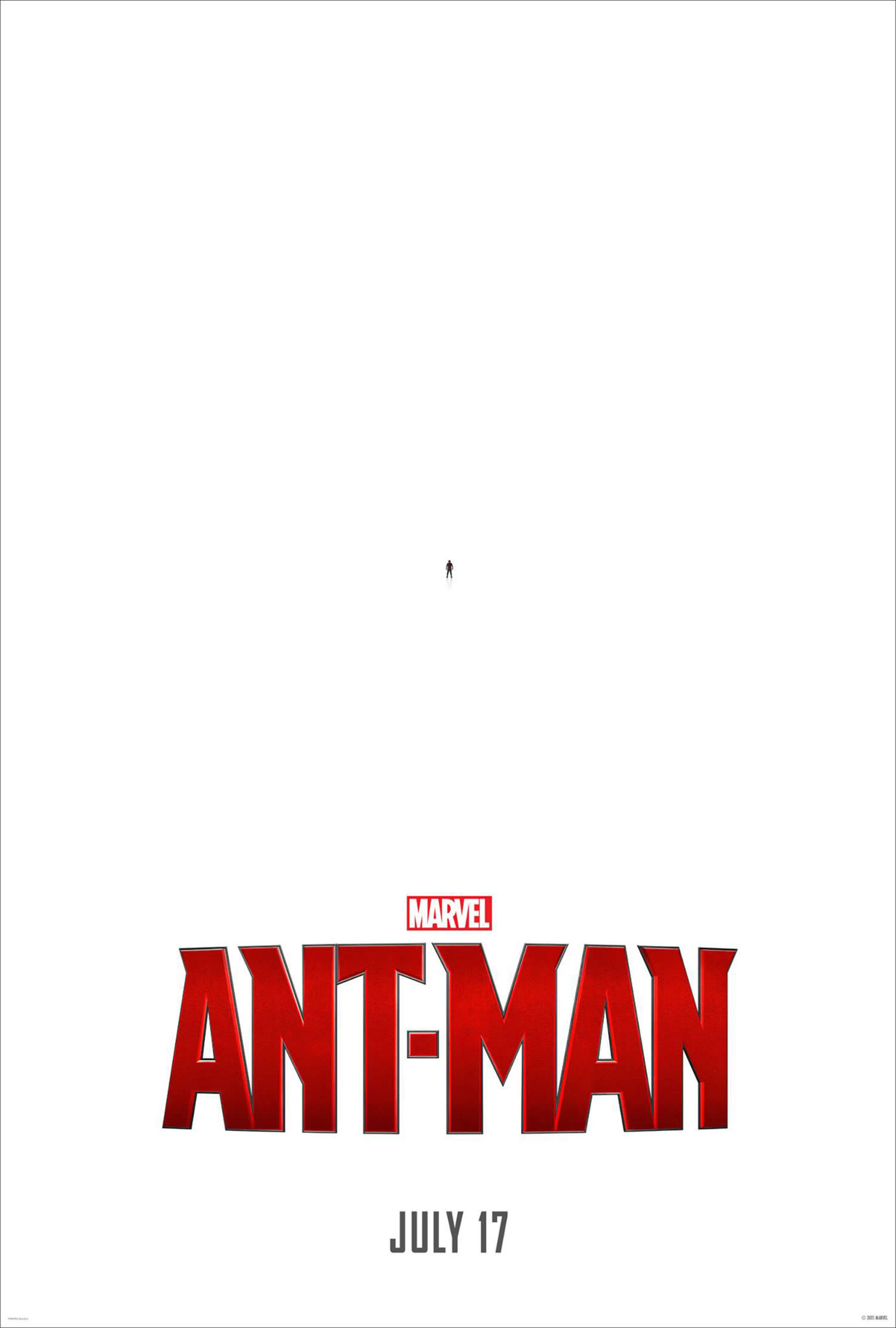 BLT Communications, LLC were behind this humorous poster promoting "Ant-Man."
Ant-Man
Marvel found an ingenious way of promoting their forthcoming superhero blockbuster. In Hollywood, size matters. However, this clever promotion image reversed the concept and chose to highlight the story of a scientist, who shrinks himself to the size of an ant, by having actor Paul Rudd appear as a tiny dot. That's funny, right?
Images © respective film studios.