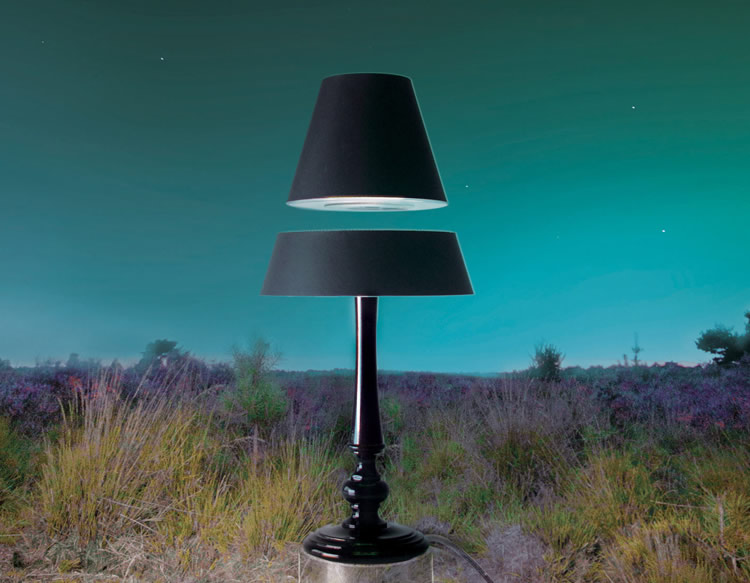 Company Light Light is selling two electromagnetic lamps entitled "Silhouette" and "Eclipse," both were designed by Angela Jansen and developed by Ger Jansen. Each futuristic light object costs 980 Euros (approx. $1,300 USD).
Notes about the lamps (from official website, Light Light):
To levitate and illuminate, the lamps are packed with futuristic electromagnetic components and LEDs and, yet, appear as elegant and light as a feather.

A timeless conversation piece: this handcrafted lamp can be dimmed but never ignored. It's what's missing that makes it so special. This is definitely a case of 'less is more'. Available in two new energy-efficient models: 'Silhouette' and 'Eclipse'.

The Silhouette design is based on the iconic table lamp. It contrasts ultramodern technology with an almost antique appearance. It is available in black.

The Eclipse, with its straight-sided shade and solid geometric forms, is most reminiscent of this natural phenomenon when viewed from above. Yet, delicacy is incorporated in the design through the hand-crafted glass foot. Shade available in matt black and silver gloss finishes.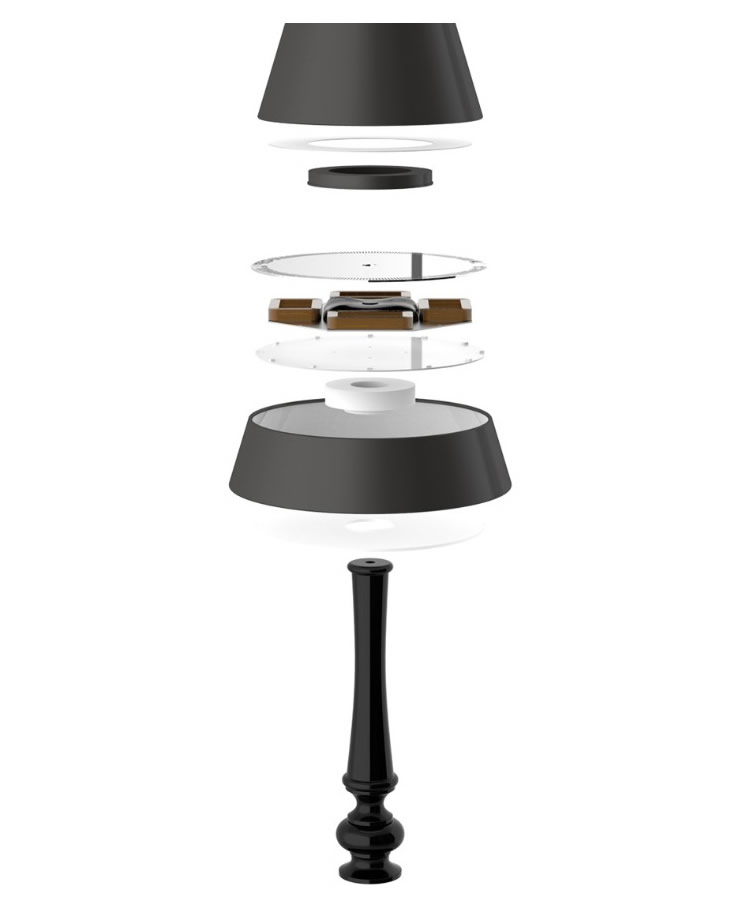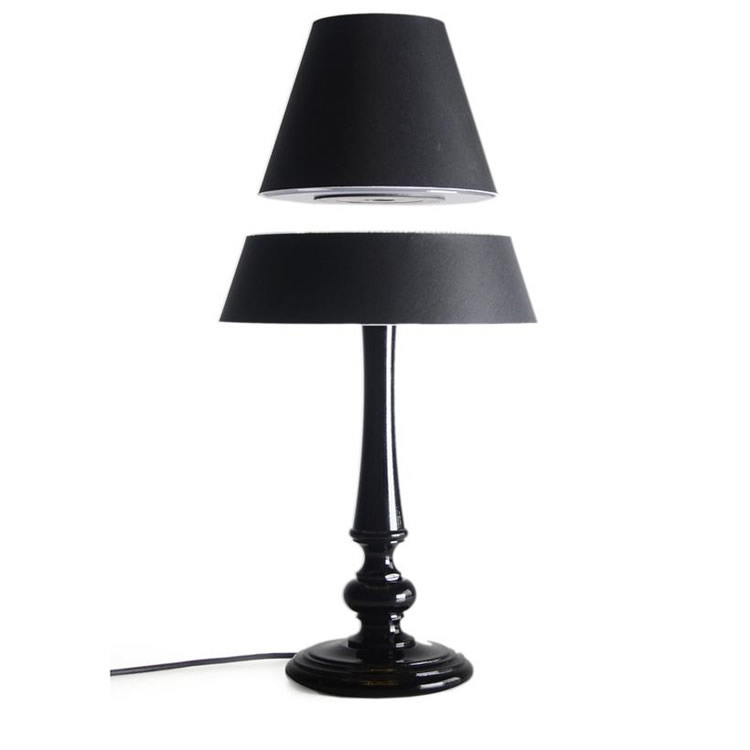 Top: "Silhouette."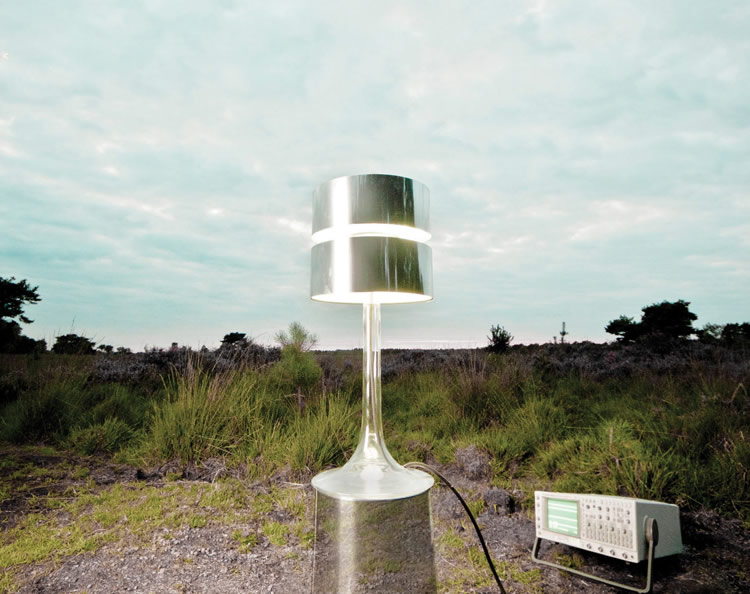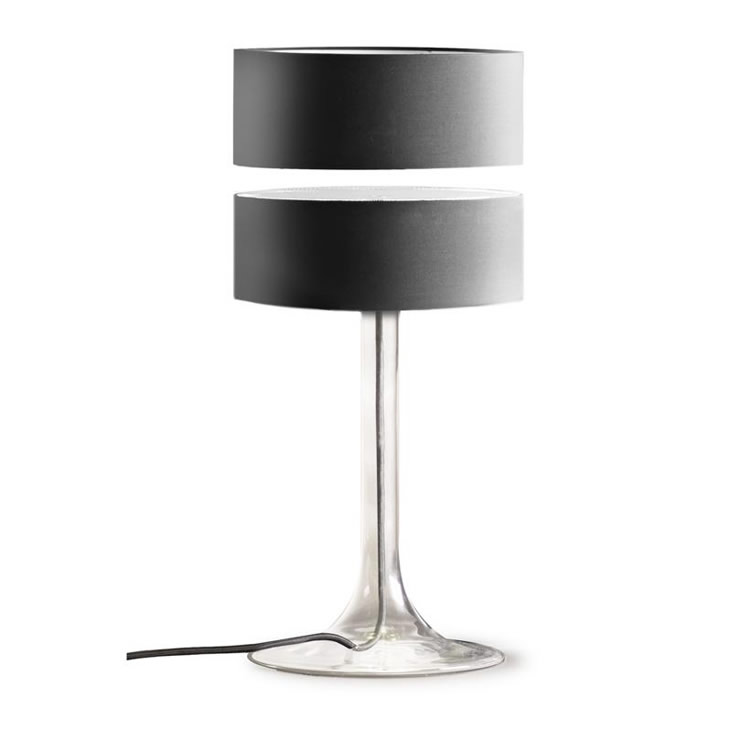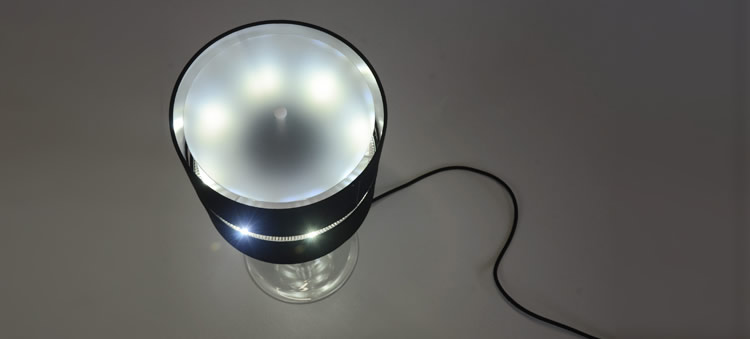 "Eclipse."
Photos © Crealev

Link via My Modern Met