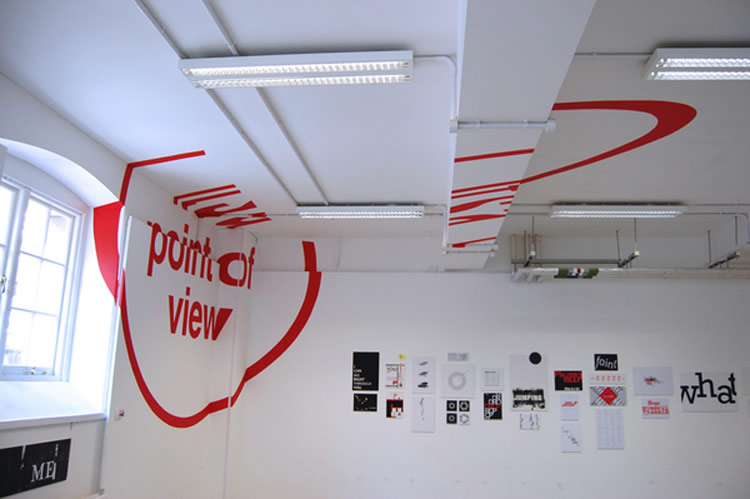 "Anamorphic Typography" is a creative project by Joseph Egan.
Notes about "Anamorphic Typography" (published at Behance Network):
This project evolved out of a brief we had set ourselves as part of the assessment for our Foundation Degree course at Chelsea College of Art & Design. From initially looking into the existing and possible relationship between graphic design and architecture we discovered the process of anamorphosis as used by the fine artist Felice Varini.

After researching and testing the process in our studio we began to search for an ideal architectural space within our college buildings to execute our installation in. When planning an anamorphic installation is it important to consider that to maximise the fracturing of the design, it is best to try and touch as many plains as possible. We eventually decided to carry out our installation in a corridor of our college (as shown in the images) using the long walls to maximise the distortion of the letterforms. All of our work is site specific and we spend as long as possible discussing a choosing the perfect architectural locations for our works.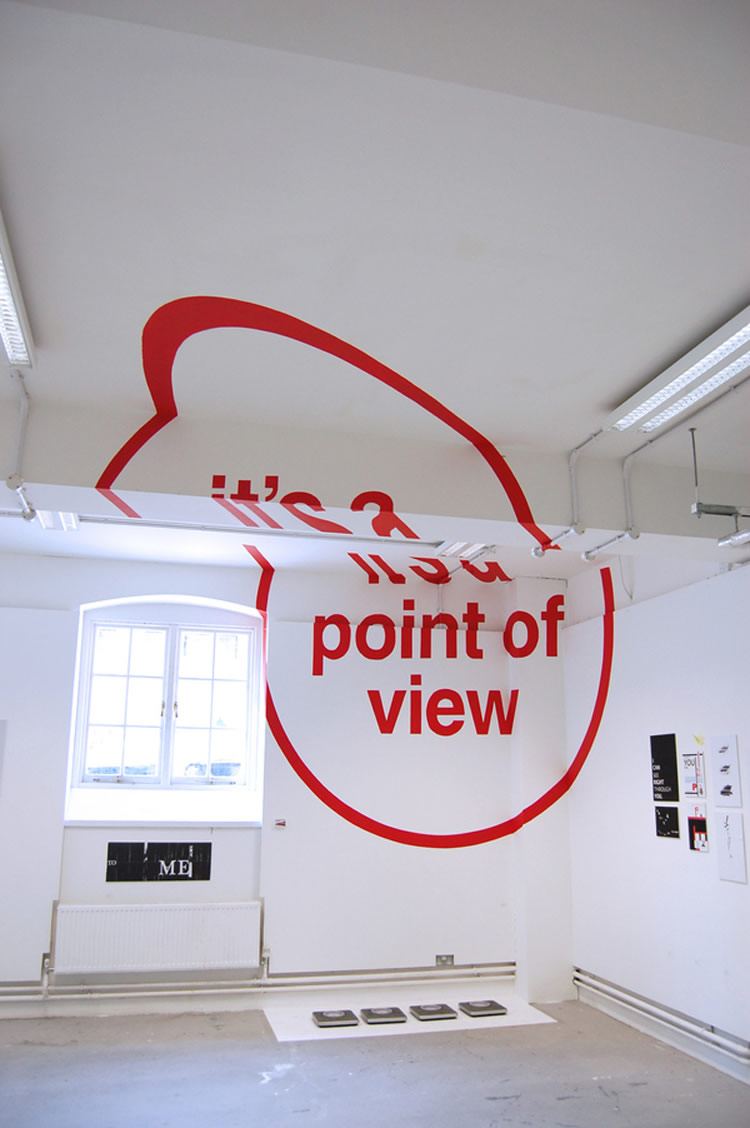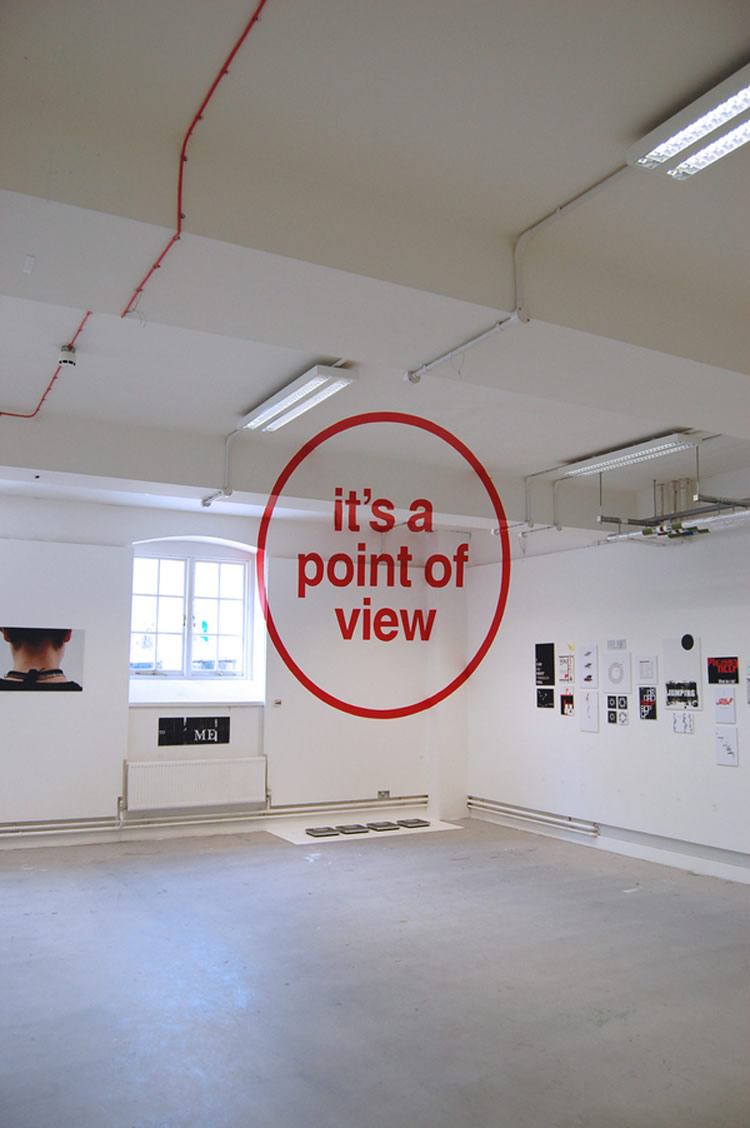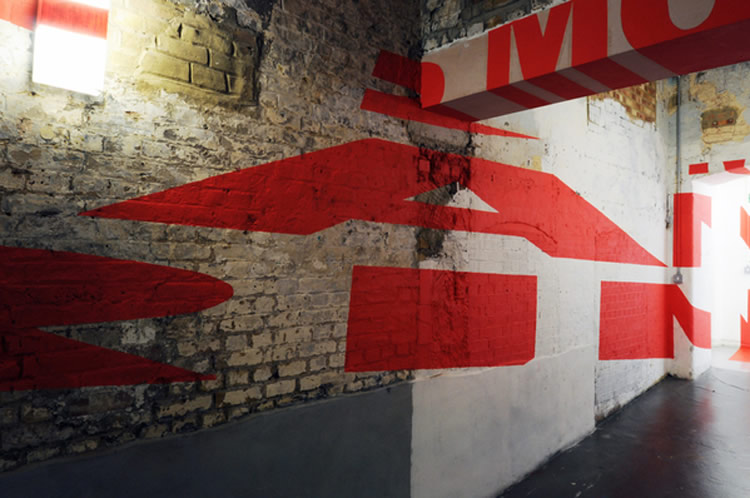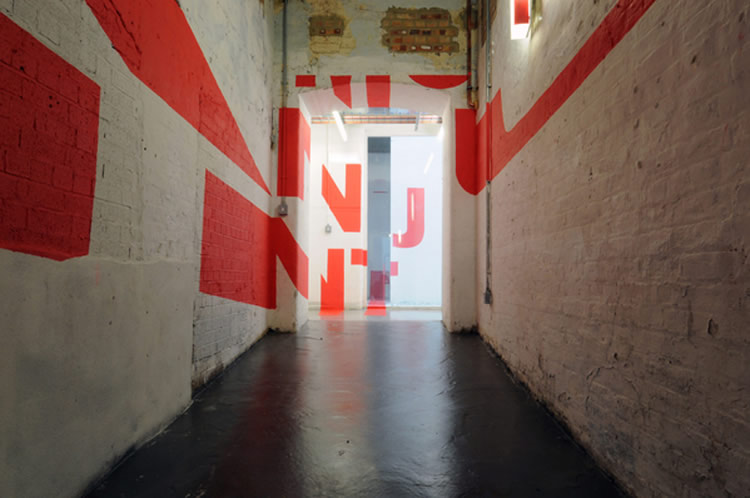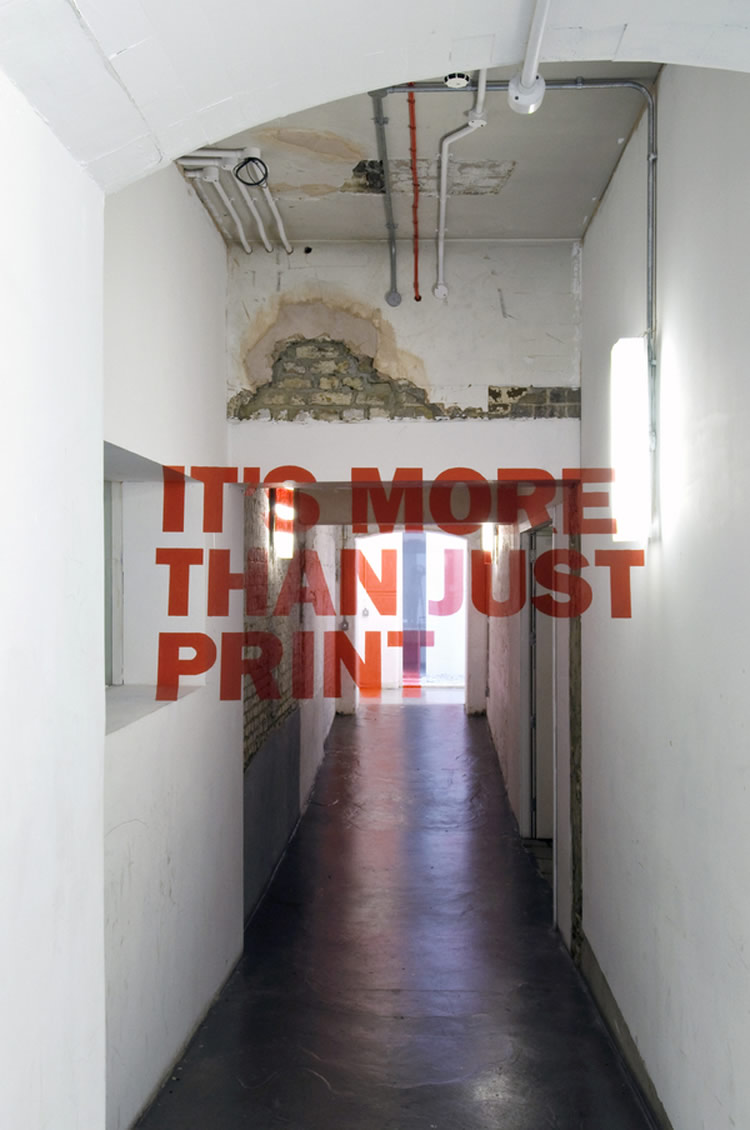 Photos © Joseph Egan

Link via Colossal