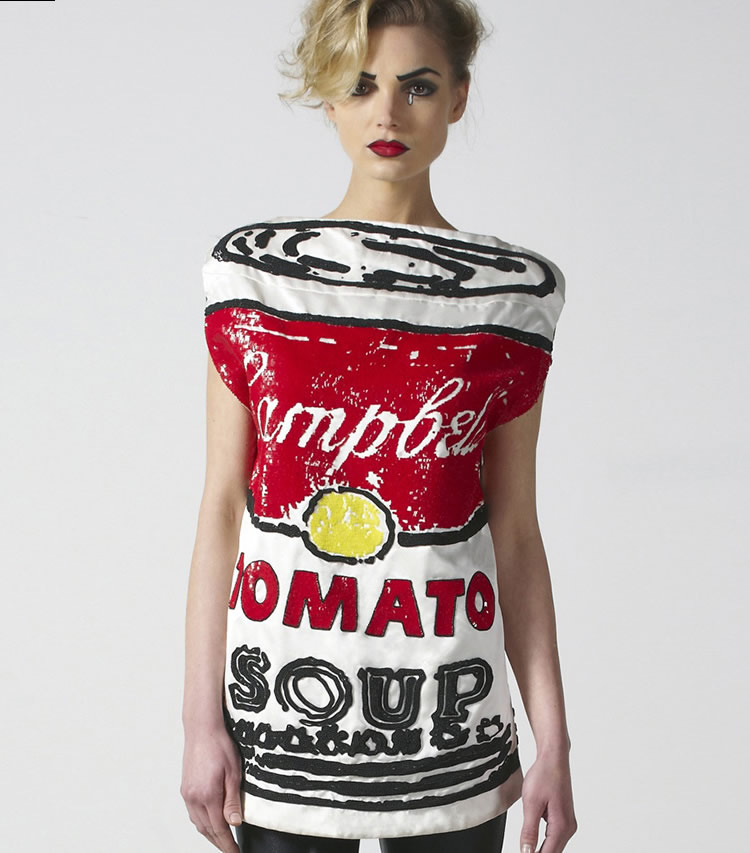 Designer Philip Colbert has launched an extravagant fashion collection entitled "Venus in Sequins." His dresses were exhibited at London Fashion Week.
Top: Dress inspired by Andy Warhol's art.
Notes about the designer (published at Not Just a Label):
Created and designed by Philip Colbert, the label is inspired by developments in the modern art world, in particular the work of Marcel Duchamp and the Pop Art movement. 'The Rodnik Band' label is presented as a pop band rather than a traditional fashion label. The collection is a unique amalgamation of music, art and fashion which combines three closely associated genres to create a unique fashion concept.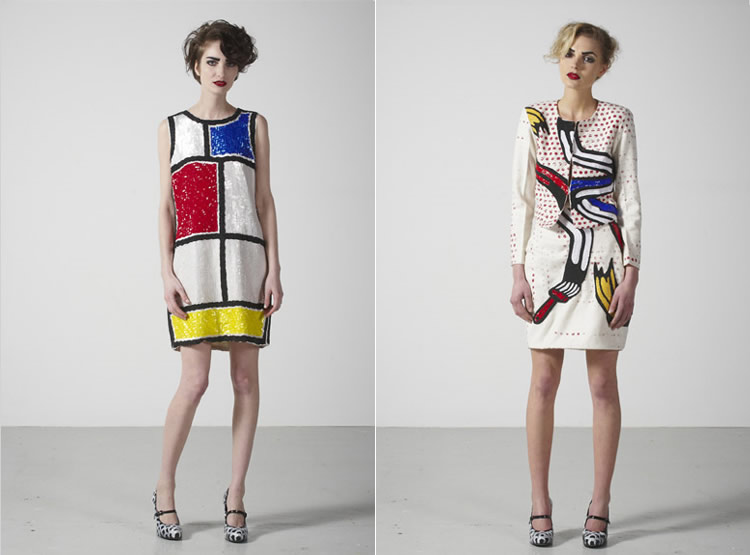 Left: "Twin Set" inspired by Piet Mondrian. Right: "Brush Strokes" after Roy Lichtenstein.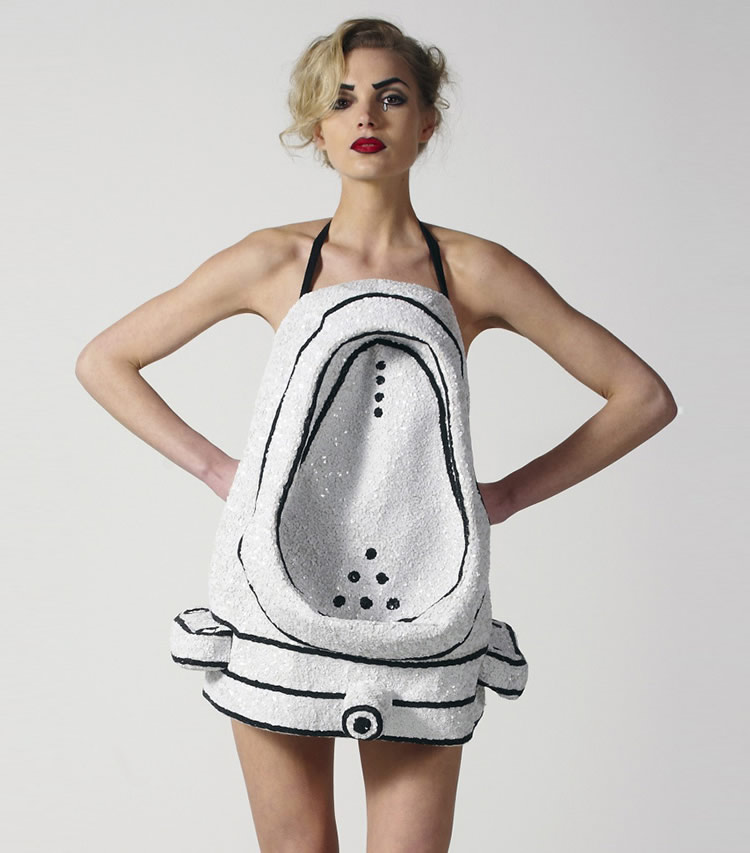 "Urinal Dress" inspired by Duchamp. Hand made artwork dress with intense sequin and embroidery work. Limited edition of 5. Price: ÂŁ1,600.00, available for sale at Not Just a Label.
Left: Lobster telephone dress based on Salvador Dali's artwork. Right: "Sunflower Dress" after Vincent Van Gogh.
Photos © Philip Colbert/The Rodnik Band

Link via Today and Tomorrow