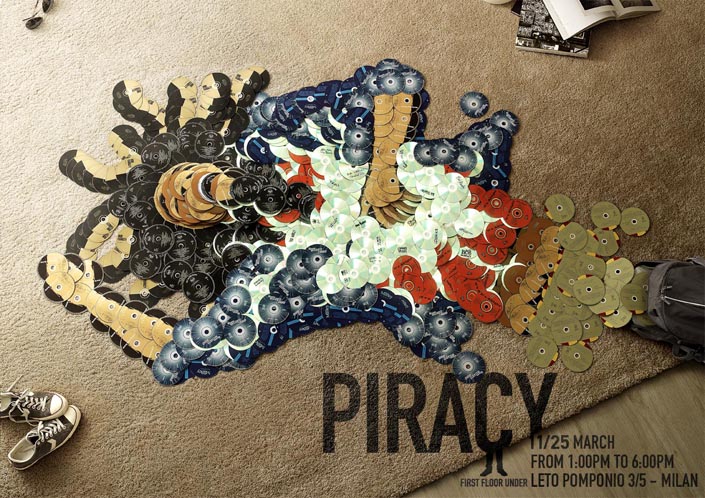 TBWA's First Floor Under has launched a series of posters that include CDs forming images of famous musicians such as Bob Marley,  Jim Morrison, Elvis Presley, among others.
Credits:
Advertising Agency: FirstFloorUnder TBWA\Italy, Milan Italy
Creative Directors: Francesco Guerrera, Nicola Lampugnani
Art Director: Moreno De Turco
Copywriter: Mirco Pagano
Photographer: FM Photographers
Published: March 2011
Notes about project (from I Believe in Advertising):
These posters were produced for the inauguration of the First Floor Under. The publisher's digital TBWA Italy. The first show was about music piracy and the exhibition was composed of the six pictures shown in a poster from a video installation and performance in stop motion.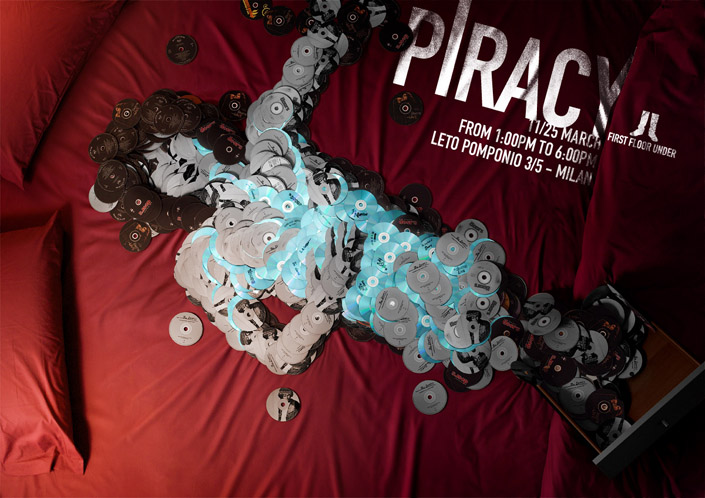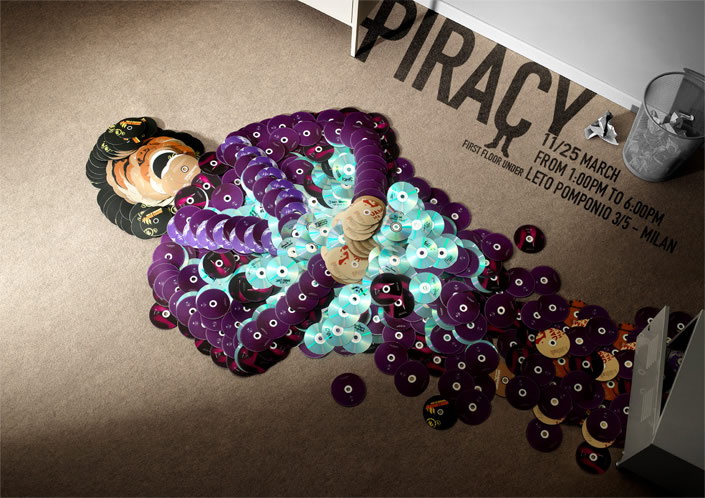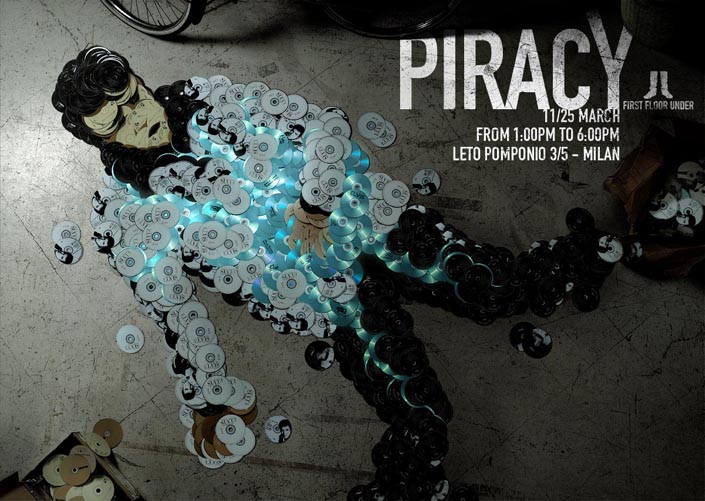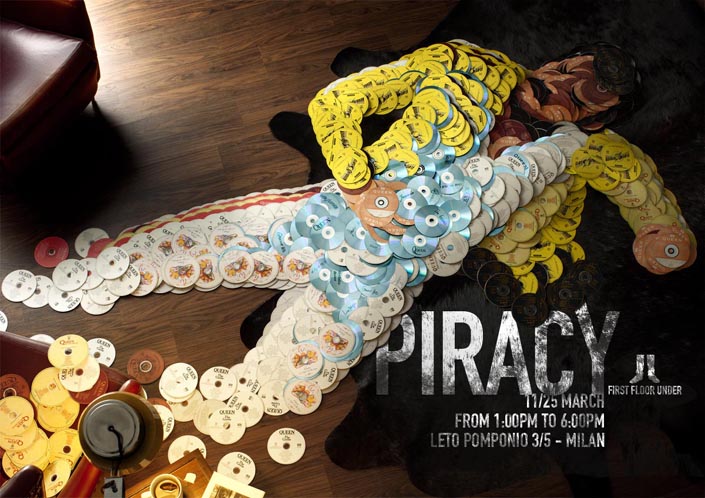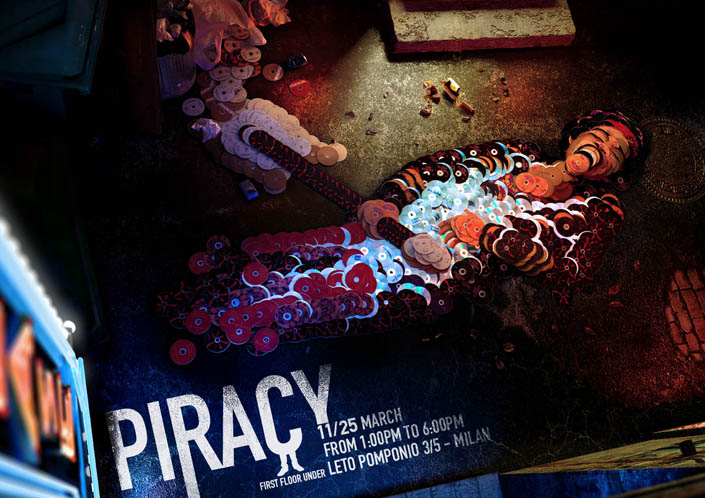 Poster designs © TBWA/Italy

Link via Ads of the World