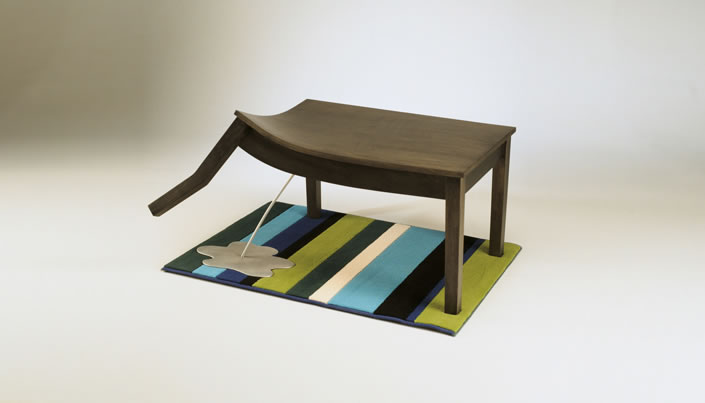 "Bad Table!" It just peed on the rug! (Laugh). These are fun and unique concepts for furniture by Judson Beaumont from Straight Line Designs.
Top: Bad Table.
Official notes about Straight Line Designs:
Straight Line Designs is a one-of-a-kind workshop that has been operating out of Vancouver, British Columbia for the past 25 years.

In addition to installations, sculptures and private commissions, designer Judson Beaumont and his staff of eight full-time craftspeople have designed and constructed a variety of custom-built furniture and projects for public institutions and children's exhibitions throughout North America and abroad.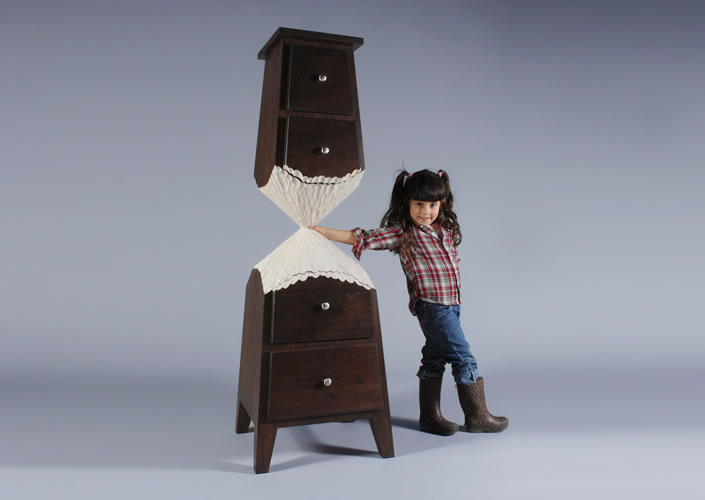 Beaver.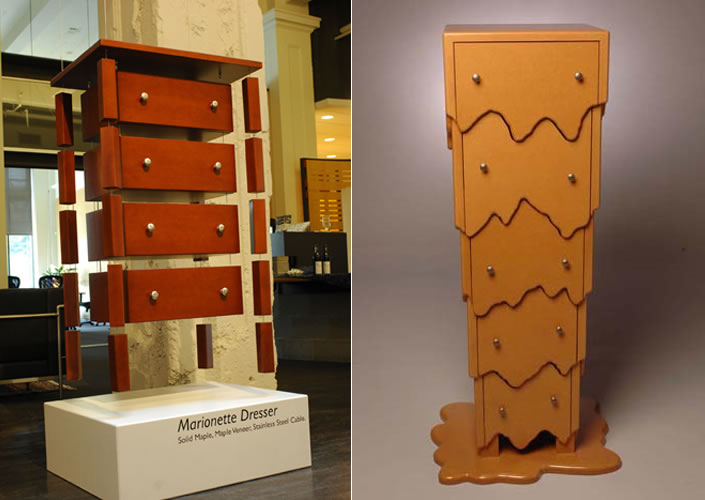 Left to right: Suspended Marionette and Melting.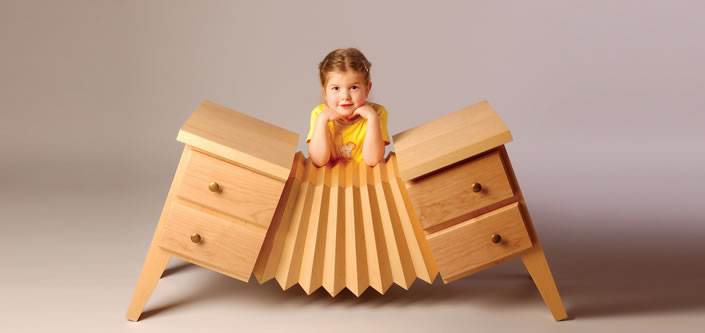 Accordian.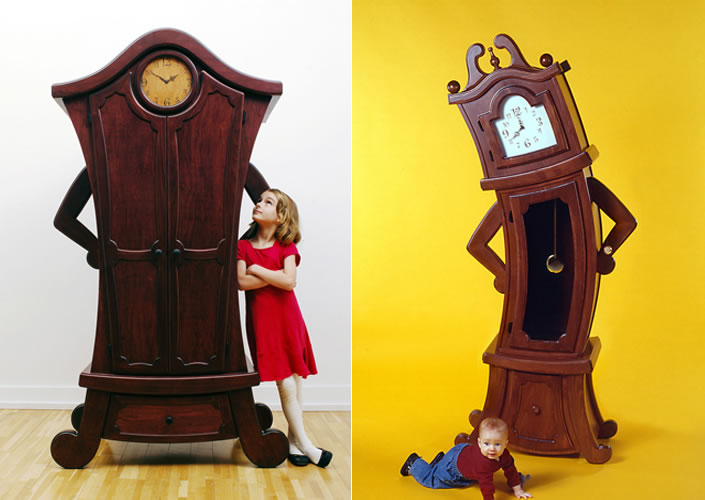 Left to Right: Anne Armoire and Mrs. Pearson.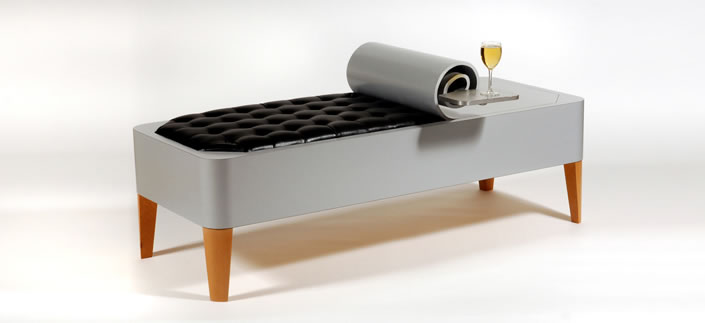 Canned Bench.
Photos © Straight Line Designs

Link via Demilked