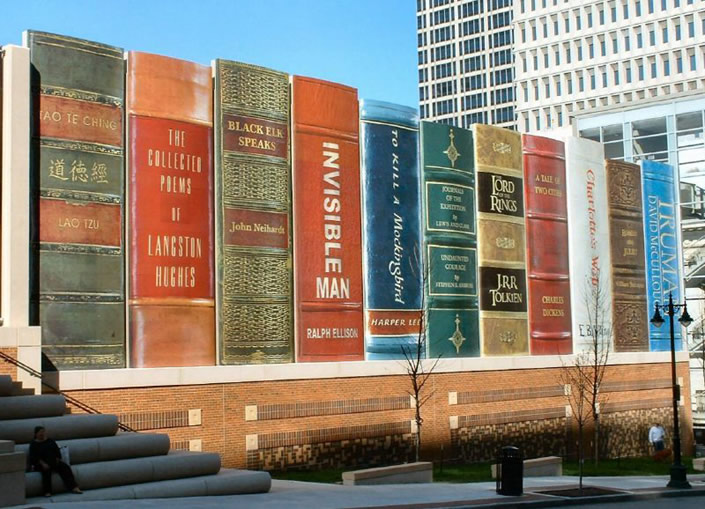 The Kansas City Public Library has an creative architecture design for its central branch parking garage, i.e. the facade is covered with book spines of classic novels such as "Lord of the Rings" by J.R.R. Tolkien, "To Kill a Mockingbird" by Harper Lee, and more.
Notes about location and building design (from "Community Bookshelf," published at Kansas City Public Library):
The Community Bookshelf is a striking feature of Kansas City's downtown. It runs along the south wall of the Central Library's parking garage on 10th Street between Wyandotte Street and Baltimore Avenue. The book spines, which measure approximately 25 feet by 9 feet, are made of signboard mylar. The shelf showcases 22 titles reflecting a wide variety of reading interests as suggested by Kansas City readers and then selected by The Kansas City Public Library Board of Trustees.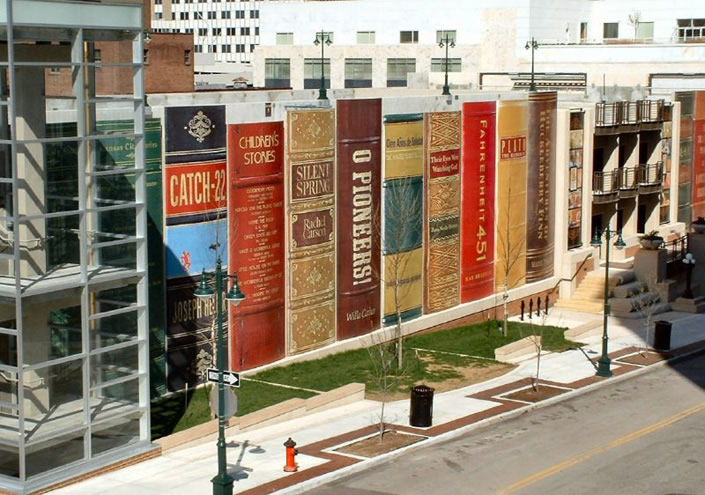 Top: Photos © David King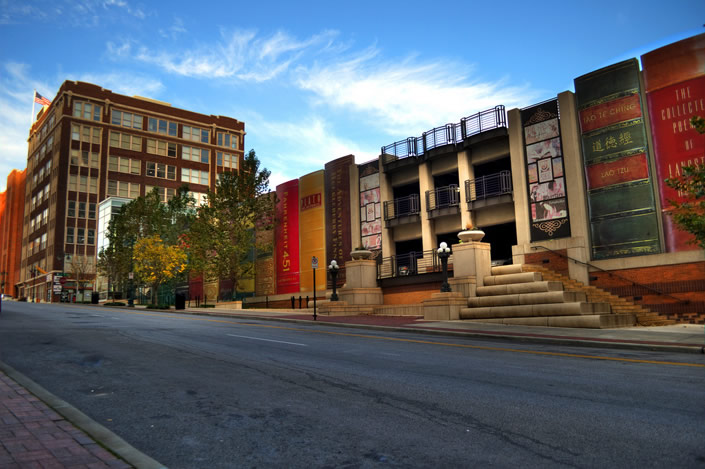 Photo © Glen Preisler

Link via Sweet Station