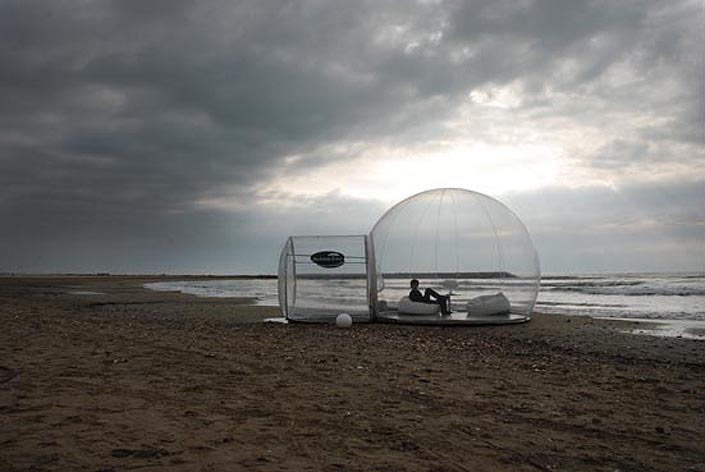 The "BubbleHut" and "BubbleLodge" are spaces that allow you to enjoy the beauty of the outdoors while being in a comfortable home environment. I.e. you can sit on a couch or lay in bed, but with the bonus that you can view the ocean up close or watch the stars at night.
Notes about "The Sphere" (from the BubbleTree website):
The sphere appears to operate in such a universal way, a well-being feeling, security and serenity, far beyond our expectations. In accordance with our ideology and with the goal to share this experience, Pierre Stephane Dumas, the designer of the BubbleTree has thought about converting the spherical accommodation experience into a myth : The night under the stars.

This unique experience of proximity with the nature is less and less lived by urban people. Our demand in terms of comfort and our ways of life tends to dematerialize our relation with nature. Thus, a night under the stars seems to be Spartan, maybe worrying.

Our idea consists in allowing people to spend a night under the stars with all the comfort of a real bedroom suite. You will live the extraordinary light variation of the sunset until the first aurora´s tremors and the ceiling will have the Milky Way for unique limit.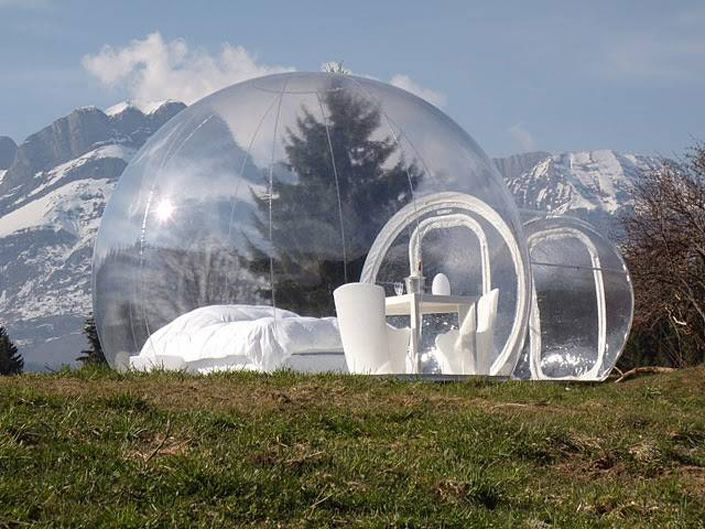 Top: Bubble hut: CristalBubble – "Completely transparent, this hut is also a dreamlike winter garden, a real living room, with all the comfort to take advantage of the nature late in the season."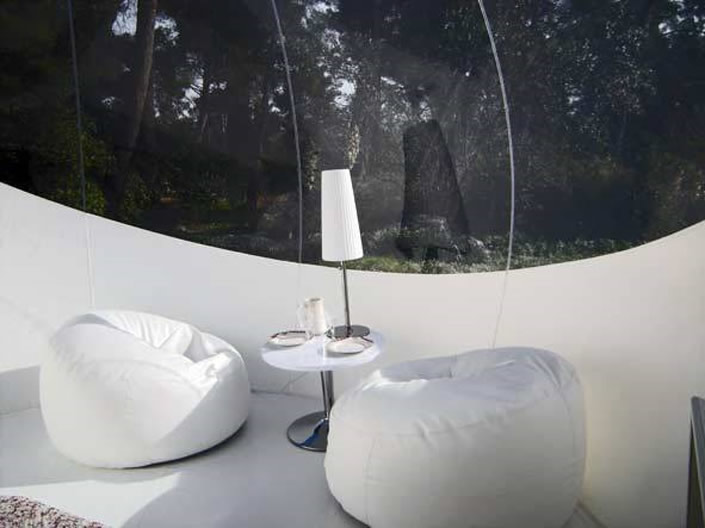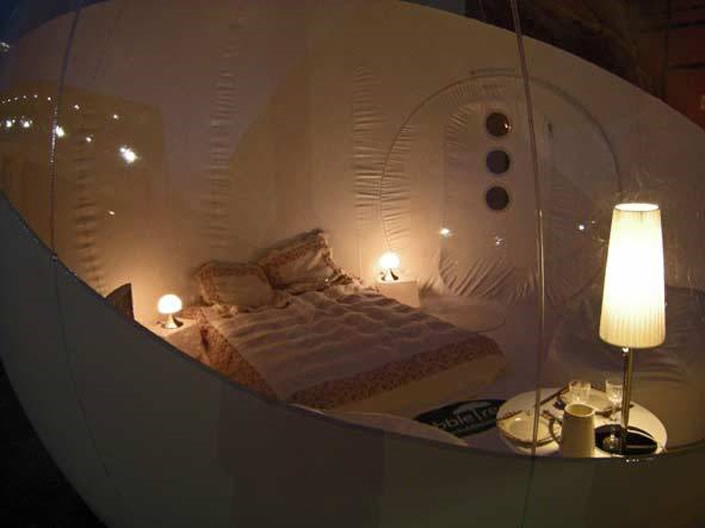 Bubble hut: BubbleLodge – "BubbleLodge is a comfortable hut in shape of a bubble where a second sphere provides you either with a bathroom or a bedroom for children. It is a suite in nature."
Photos © BubbleTree

Via Like Cool