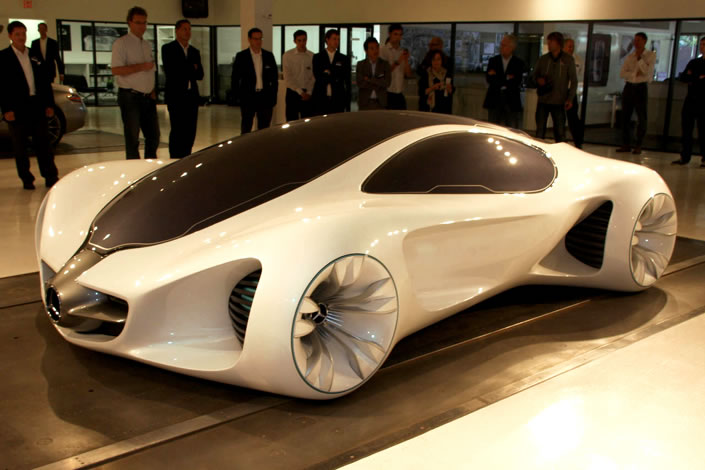 The Mercedes-Benz Biome concept looks like it came out of the movie, "Tron: Legacy" (2010). The vehicle was envisioned by Mercedes-Benz Advanced Design Center California.
Notes about the Mercedes-Benz Biome (from Autoblog):
Each year the LA Auto Show plays host to the Los Angeles Design Challenge, where aspiring designers partner with automakers to envision the future of mobility. This year's theme was to create the 1,000-pound car, and Mercedes-Benz' three designs – one from the U.S., another from Germany and yet another from Japan – are predictably out there.

The entrant from Mercedes' U.S. design arm in Carlsbad, CA was not only rendered but built into a full-scale model. The basis for the Biome Concept is a vehicle that "grows in a completely organic environment from seeds sown in a nursery." Not only that, but it's powered by a combination of the sun and a chemical bond from an imaginary liquid dubbed BioNectar4534. It's all natural, all organic and all science fiction. Size-wise, the Biome comes in at a theoretical 875 pounds, but it's massively wide, slightly shorter than a CL and about as tall as a Vector.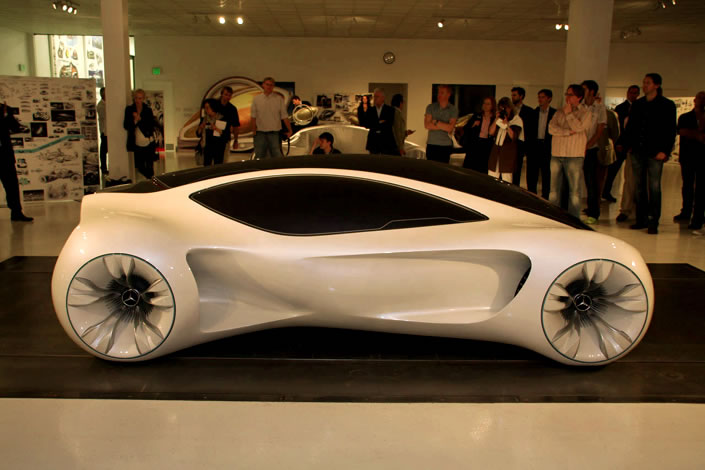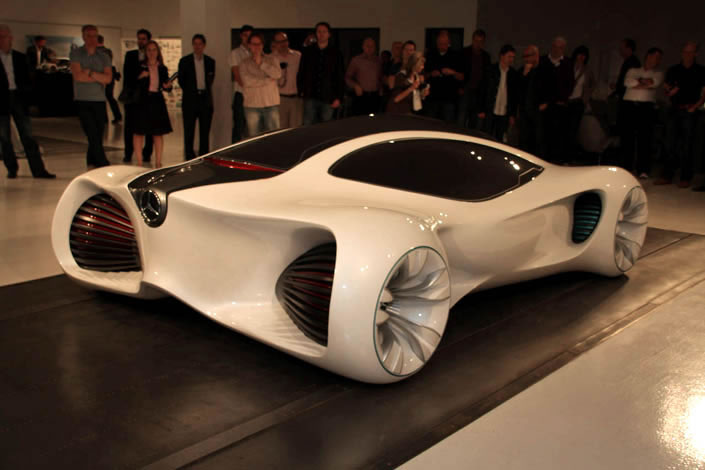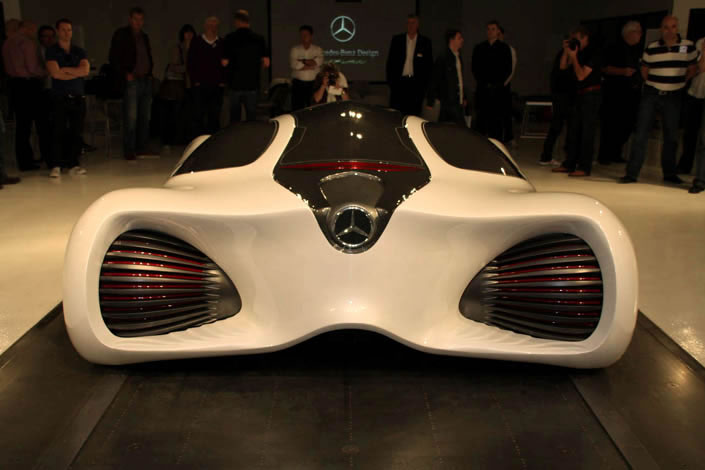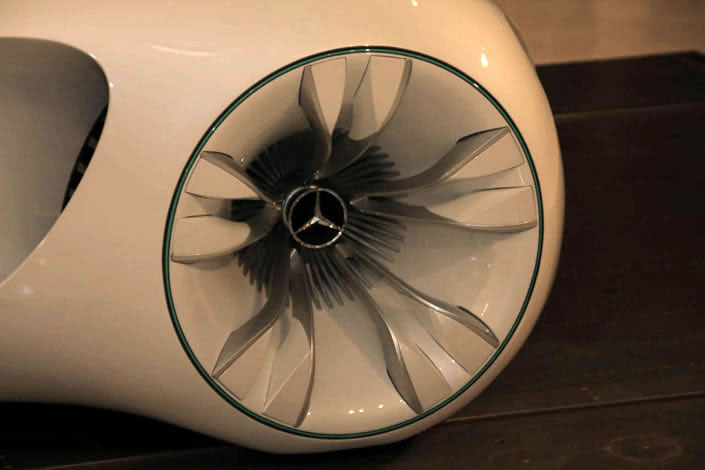 Link via Fubiz