Some people regard tattoos as purely decorative. Solar recreates antique European jewels and royal artifacts using the fine-line tattooing technique popular in South Korea. Solar is all about the details, from brooches to crowns, curlicues, and bling!
She is currently working with 30 other colleagues at Sol Tattoo studio in Seoul. She prefers working there over working alone in a private studio because she dislikes isolation and prefers the companionship and exchange of tattooers. She also wants to travel worldwide, visit top art museums, and tattoo in American cities like New York and Los Angeles.
Above: A recreation of a vintage brooch.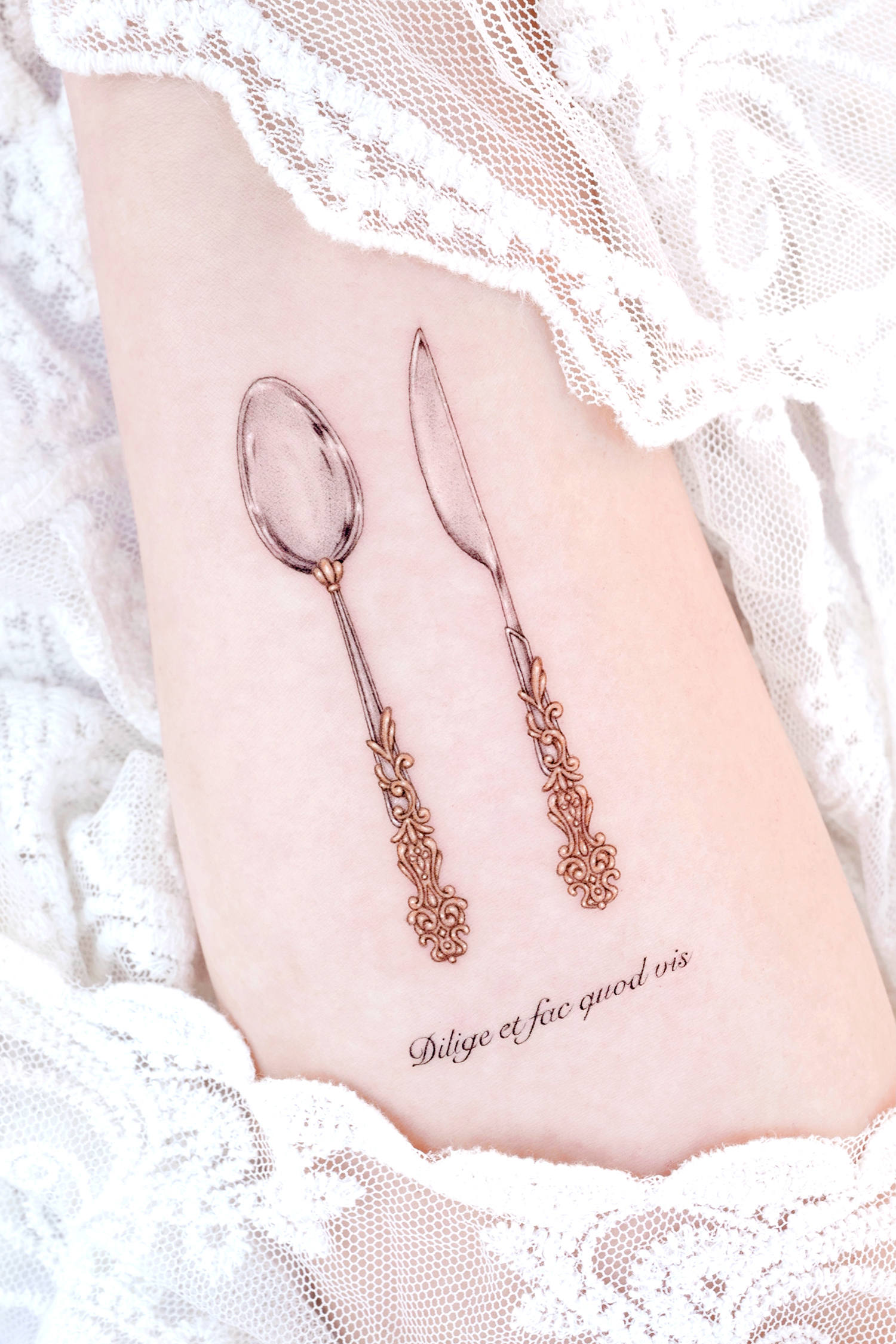 A tattoo of old silver utensils.
You studied metal art and design in college; what prompted you to pursue a career as a tattooist?
I studied lighting, furniture, and jewelry design in metal. My interest was piqued by the prospect of making jewelry and miniature props. So, at first, I aspired to be a jewelry designer. Then, one day, a friend asked if I could help him draw a tattoo design that he wanted, and he was one of several people who inquired about getting tattoos from me. At this point, I realized how many different types of tattoos exist, and that some of them can also be worn as fashion accessories. I made the decision to incorporate jewelry design into my tattoo designs.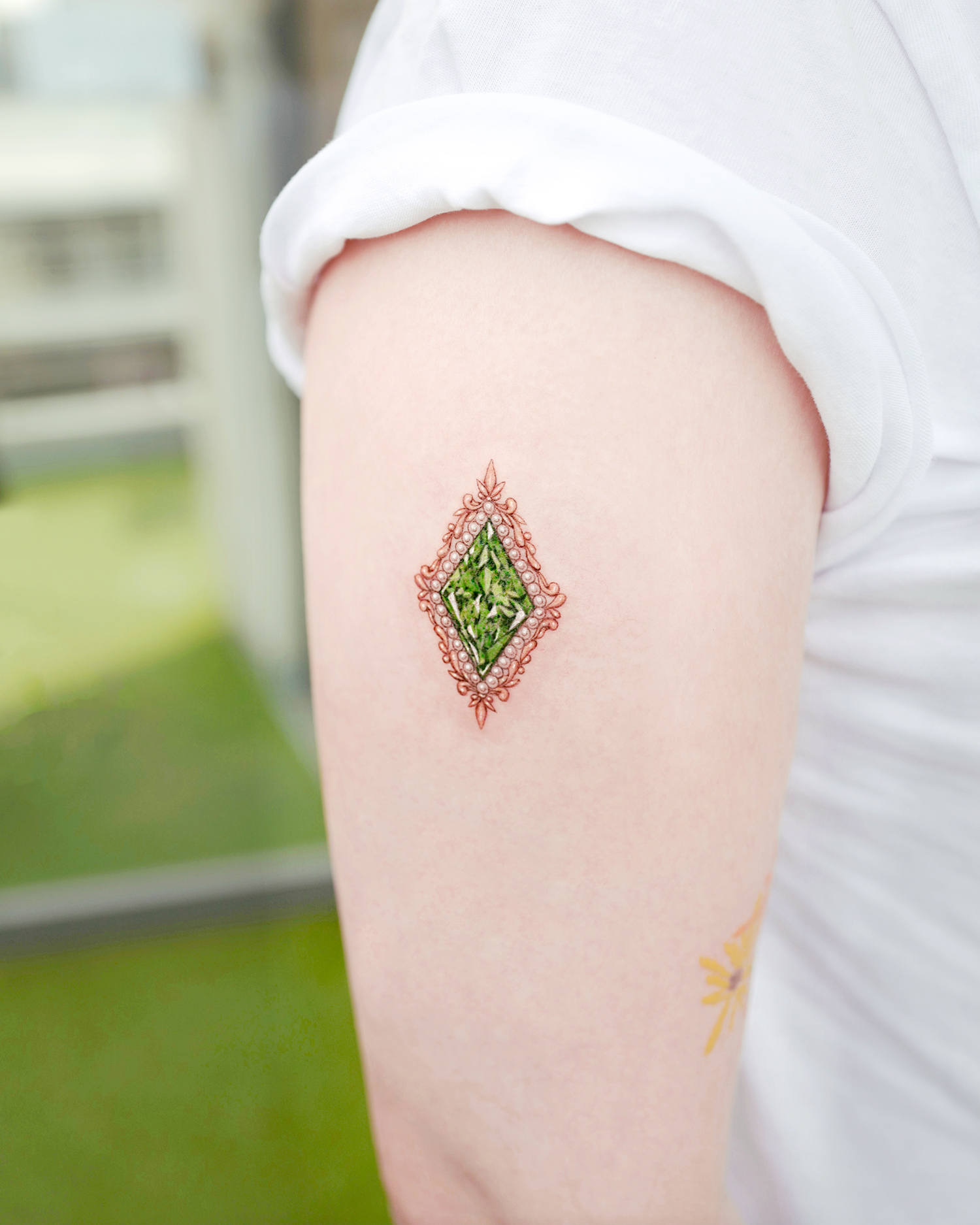 A simple emerald jewelry by Solar.
Which recurring themes often appear in your tattoo work?
I mainly draw gemstones or antique items such as swords, bow and arrows, and decorative picture frames, and then I add a "jewelry" touch to them. I usually use a thin needle to work on these tattoos.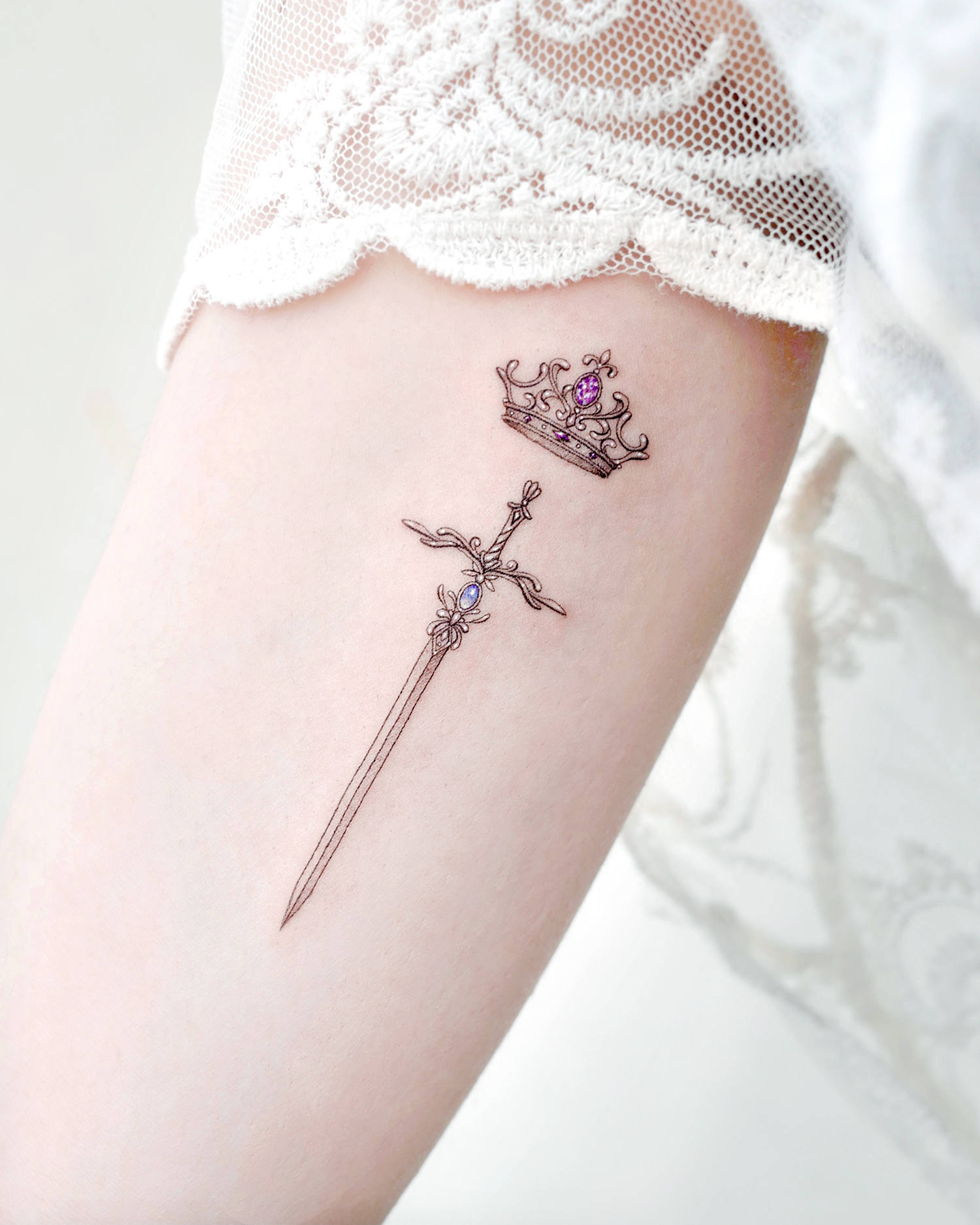 Themes like crowns and swords are often requested.
What is your favorite design to tattoo?
I prefer swords because they complement any element. For instance, flowers, snakes and even crowns can be combined with swords without looking awkward.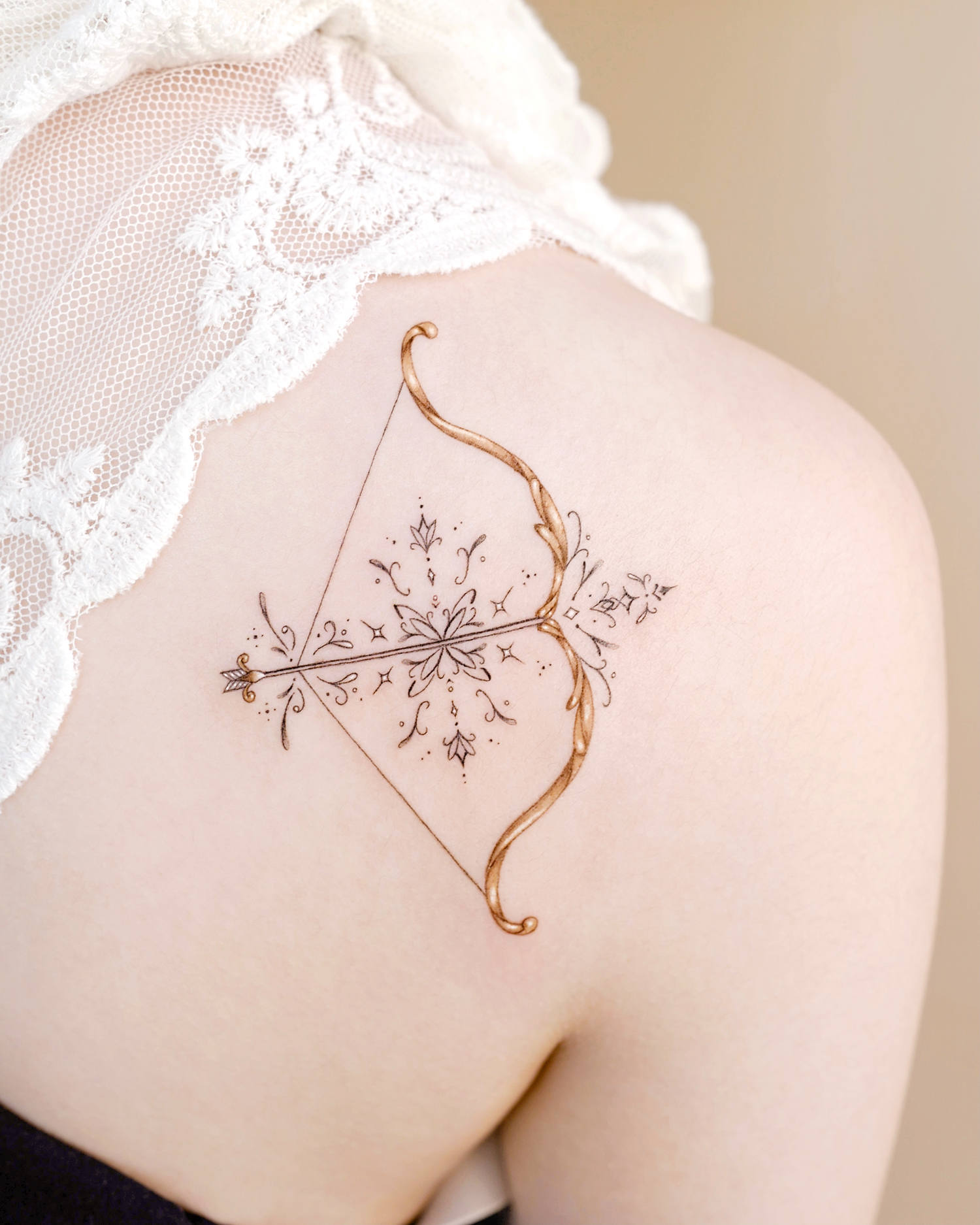 A delicate bow and arrow in micro-tattoo style.
Could you please elaborate on how your clients use tattoos as fashion accessories?
For example, small pendants with gemstone crosses, or designs that connect jewelry and chains to resemble body jewelry, become fashion accessories. Something about 5cm [1.9 inches], similar to a jewel pendant, is popular in Korea. On the other hand, foreigners prefer bolder and larger-scale work, such as tattoos that wrap around their arms or legs or cover their entire back.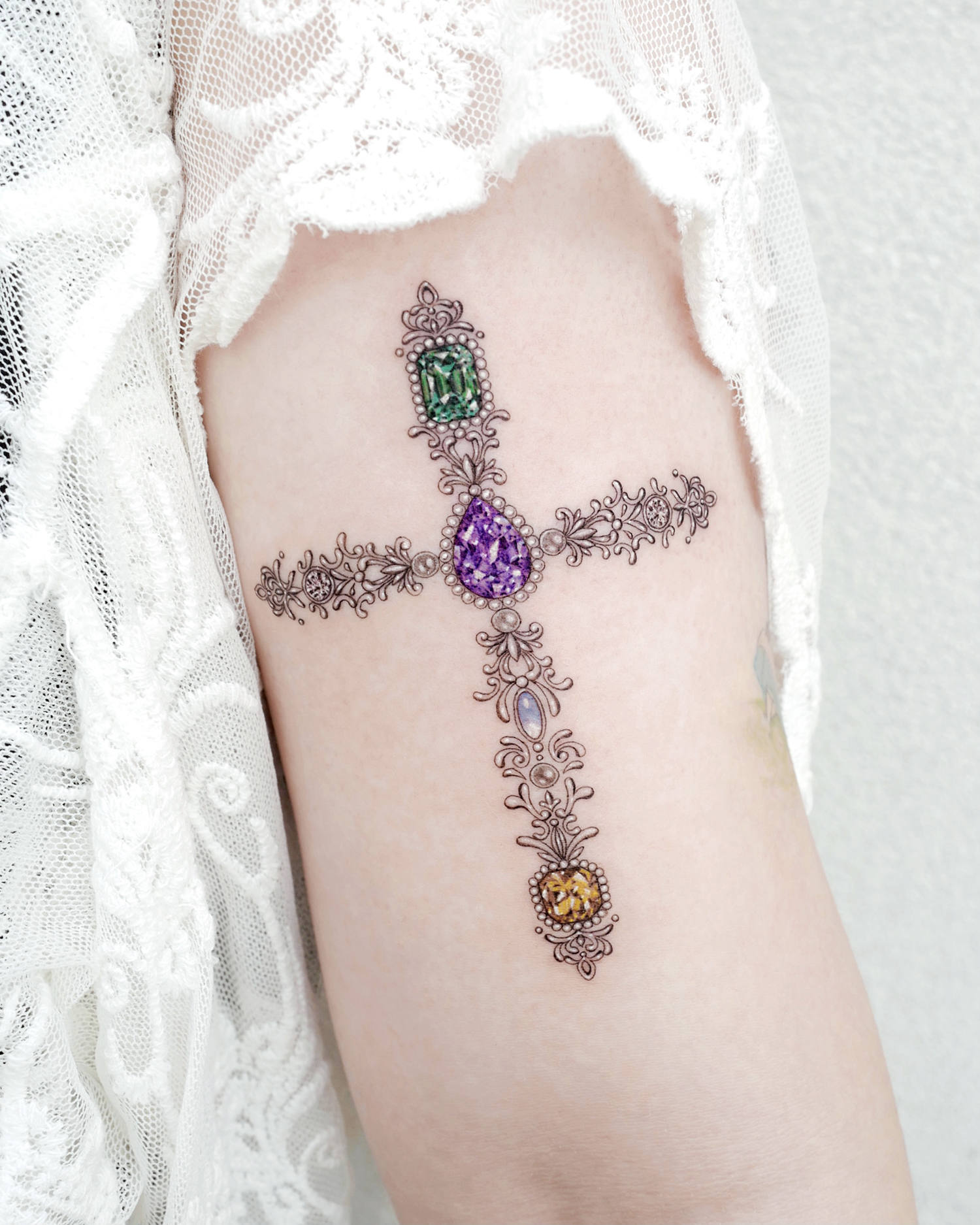 A past-century-inspired gemstone cross.
Are there particular countries where the jewelry has influenced you more?
Many countries inspire me, but I think France is the country that influenced me the most. The jewelry brand that I admire is Van Cleef & Arpels from Paris. I love this brand's storytelling on jewelry and watches. It is also vital that jewelry is beautiful externally, but if it is made with the meaning that a creator wants to convey, it will become even more artistic.
Antique perfume bottle with a gleaming finish.
Will you be making authentic jewelry?
My next step is to launch a jewelry line based on my tattoo designs. I always imagine myself as a brand owner, with a showroom on one side of the tattoo parlor. I'm already excited about it!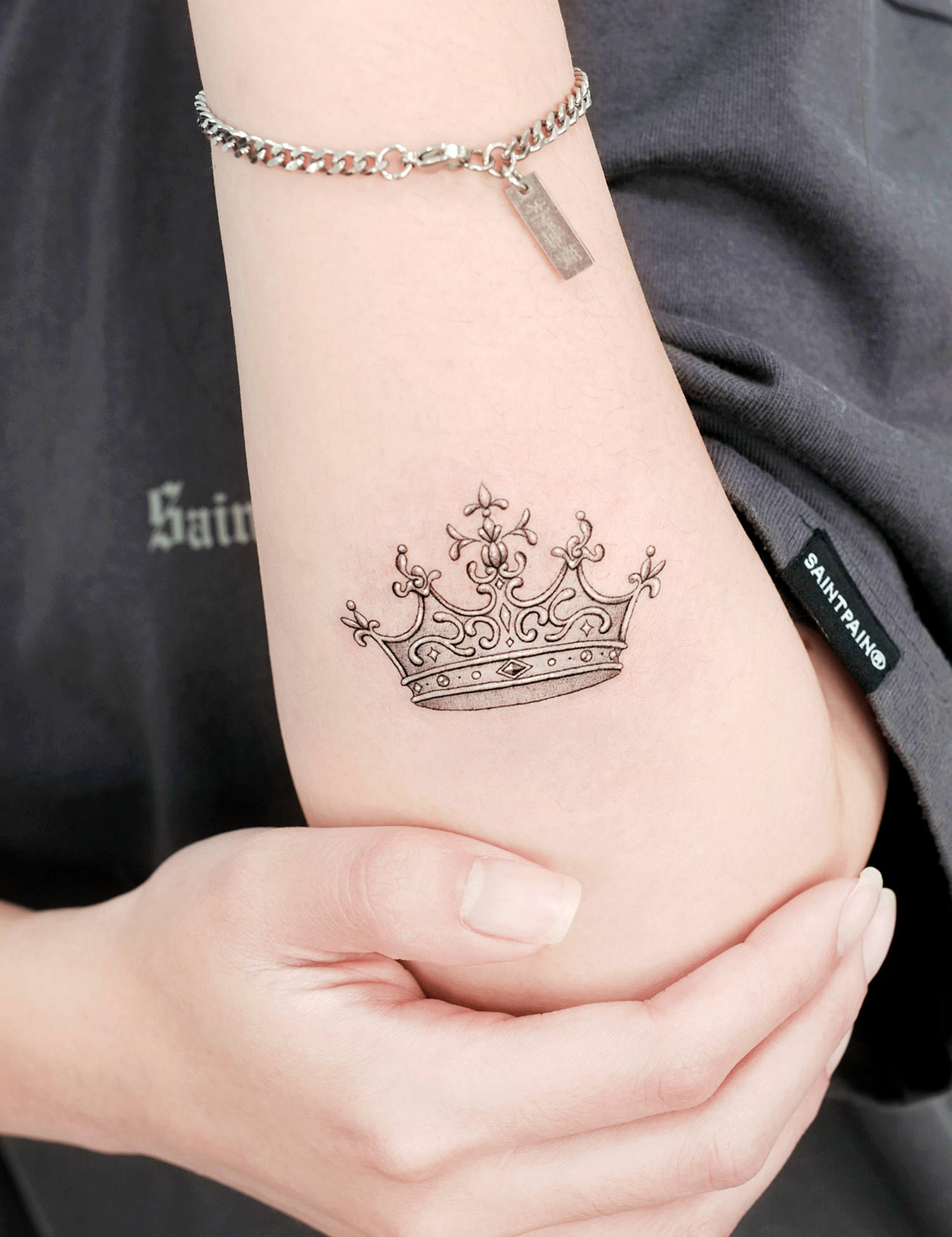 A tattoo resembling a 17th-century crown.
Will you also sell online?
I intend to make a website (it is less accessible if only sold offline). Fortunately, people from all over the world enjoy my work, so I'd like to create a sales line that allows for overseas delivery.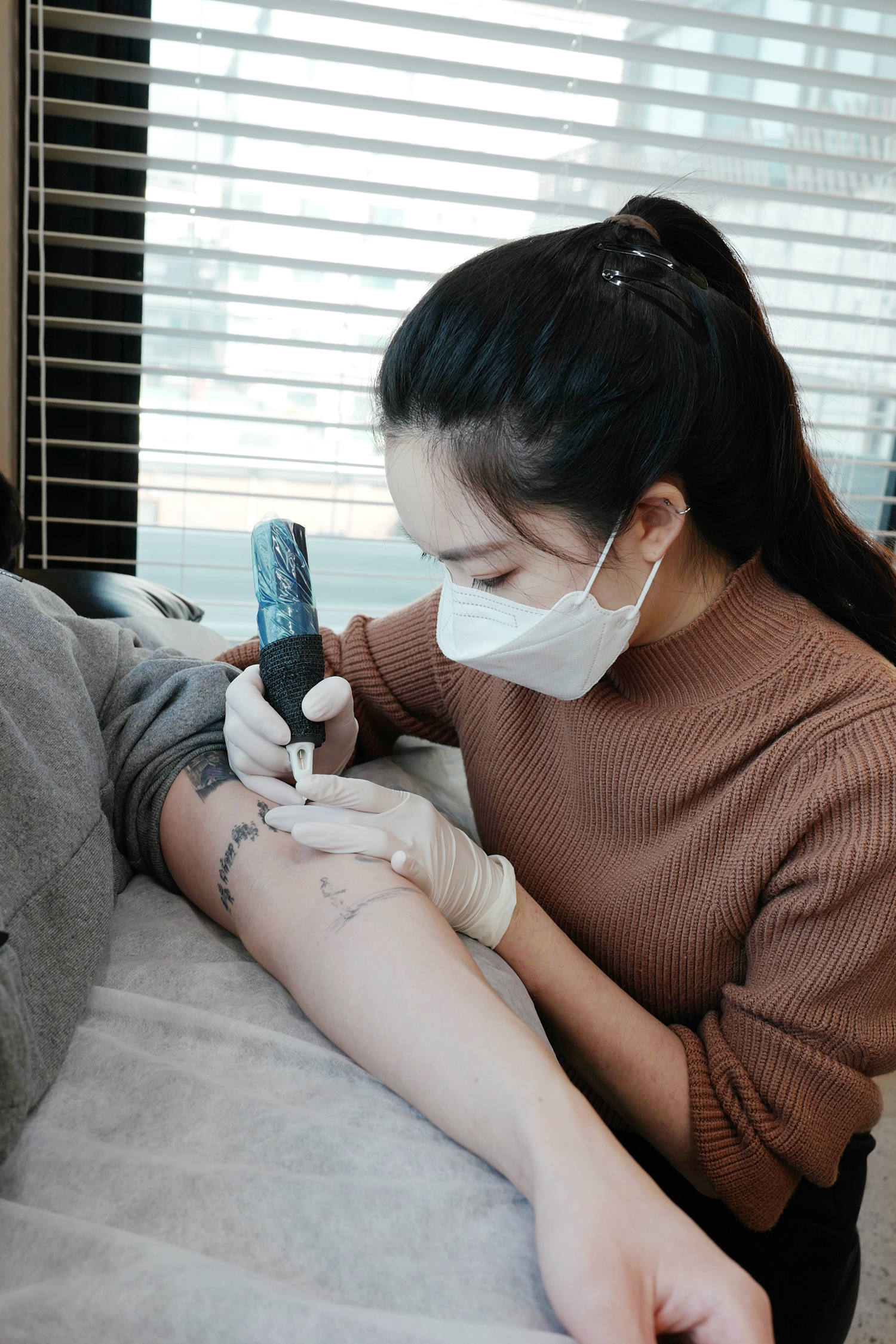 Solar is an acronym for "Solarium," her creative moniker translates as "light and warmth."
Aside from jewelry, where else do you get inspiration?
I like old architecture and interior design, and I look at these things in my free time. I frequently visit antique shops to get ideas by looking at various items. I also enjoy traveling, so I photograph the decorate things that inspire me while visiting European countries (France, Italy, and England). I also like the Art Nouveau style, so I always go to exhibitions when they are available.
Photos © Solar