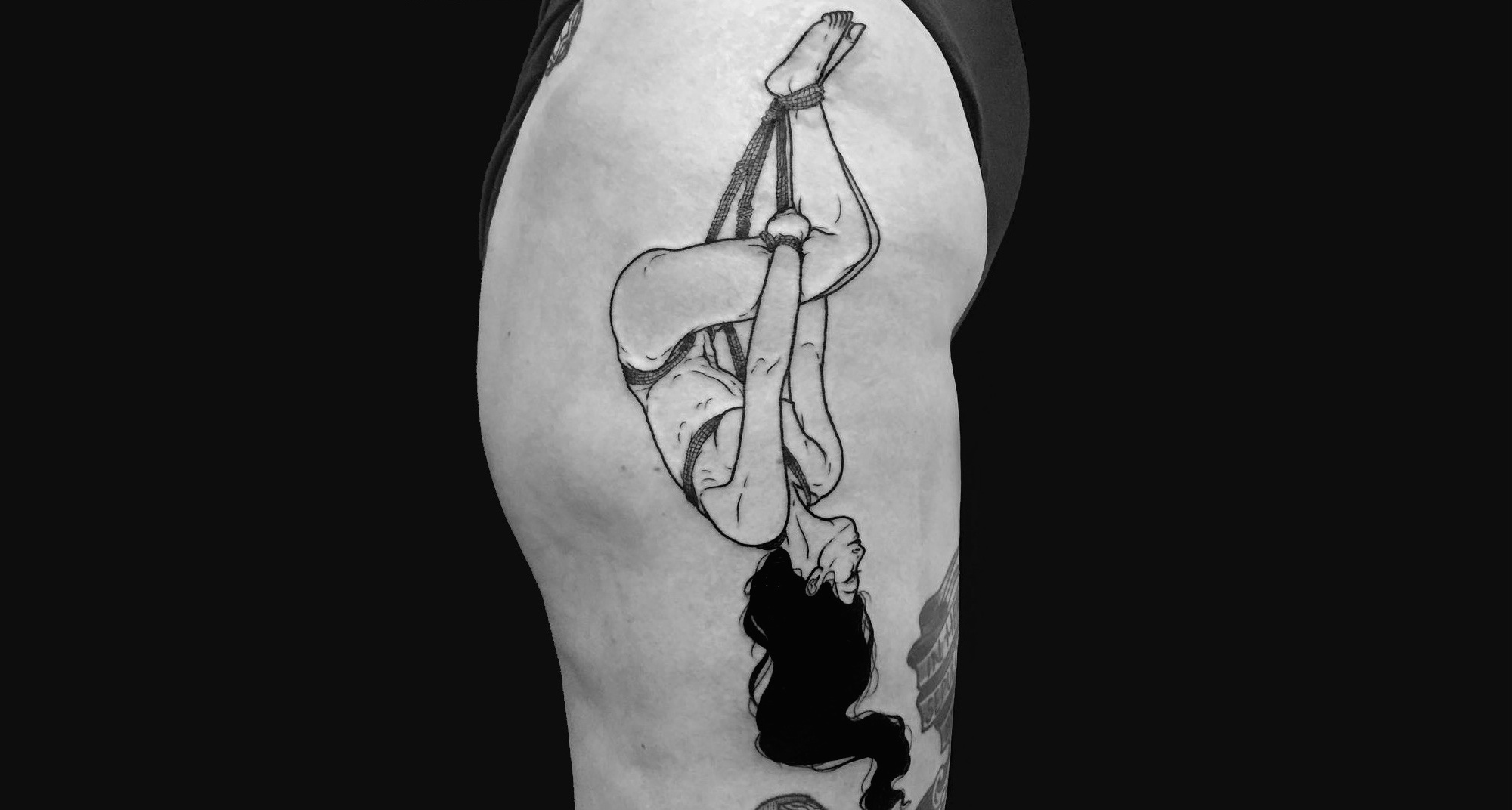 Note: Contains nudity.
Sultry and self-indulgent, Sad Amish Tattooer's art captures sensual candids. Sweet, funny, graphic, orgasmic, his sketches explore a world of physical pleasure.
Subtle details in the tilt of a knee or the placement of hair really sell the energy of each moment. He'll play with shifts of perspective to set the tone for sex scenes. A high-angle polaroid of panties on the floor teases us with timid vulnerability. A low-angle shot of a webcam girl feels voyeuristic, yet engaging. Every line is carefully drawn, with the goal of welcoming us into the bedroom with her. His clients connect with these women enough to tattoo them forever, perhaps the most intimate part of it all.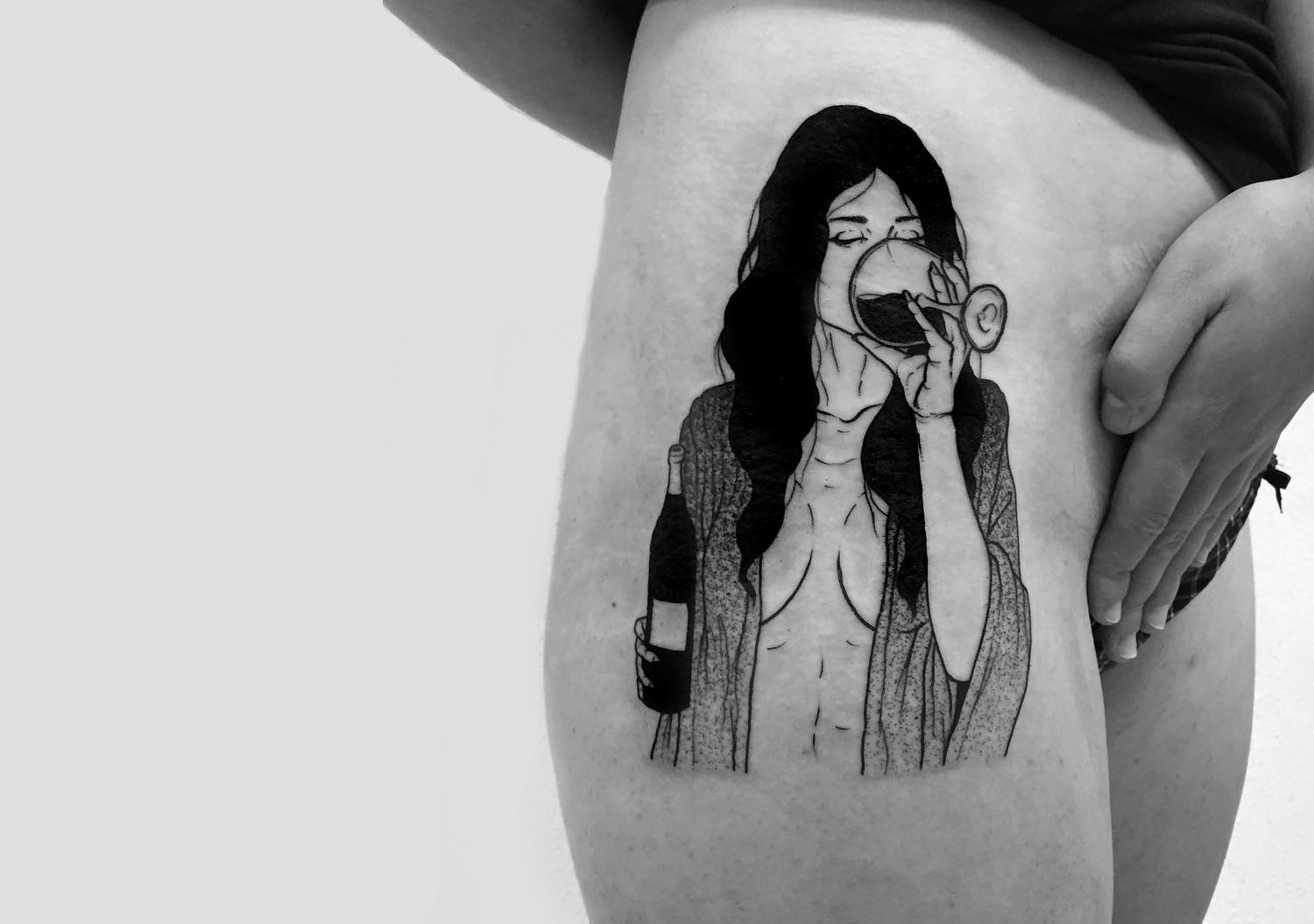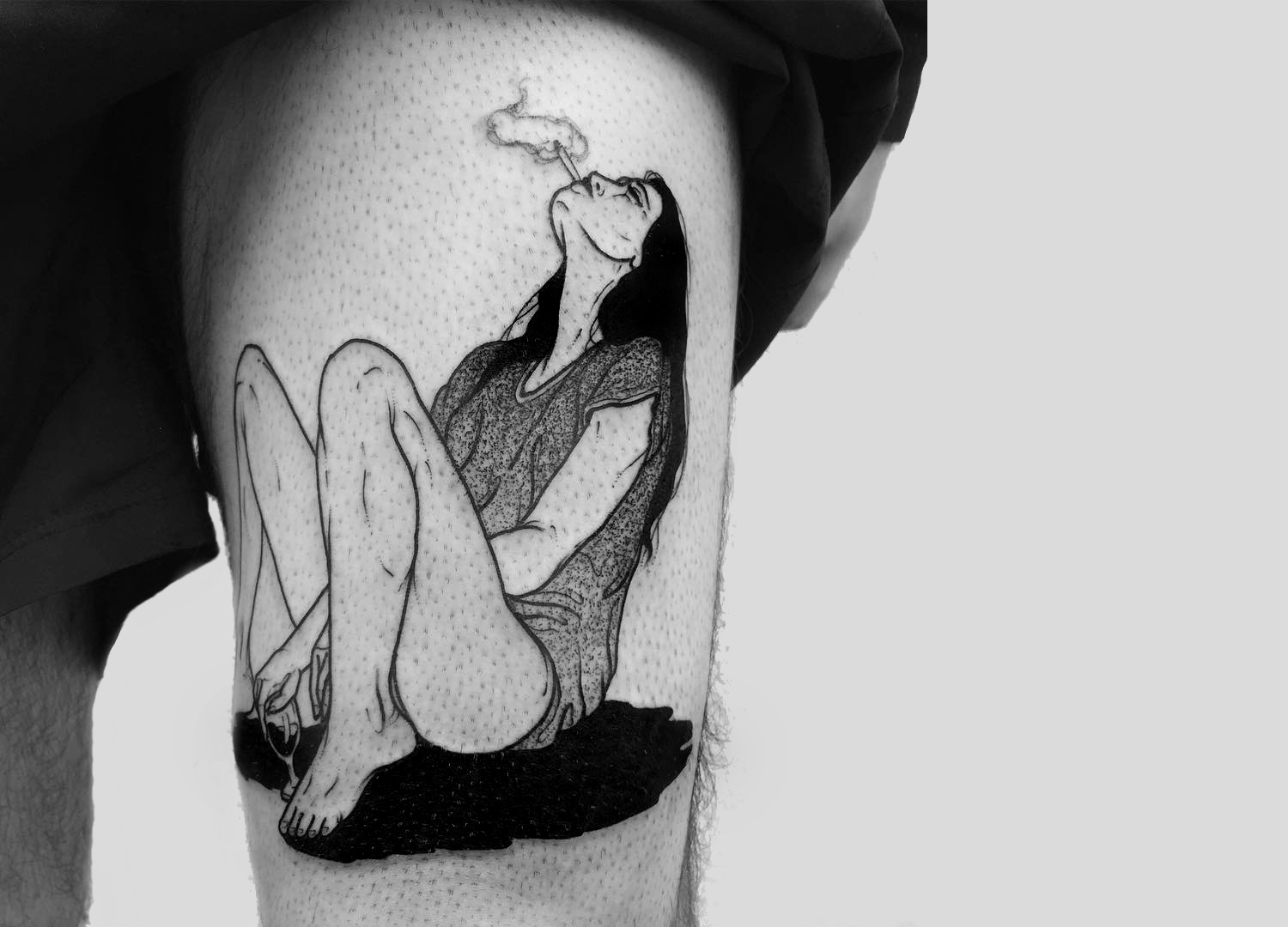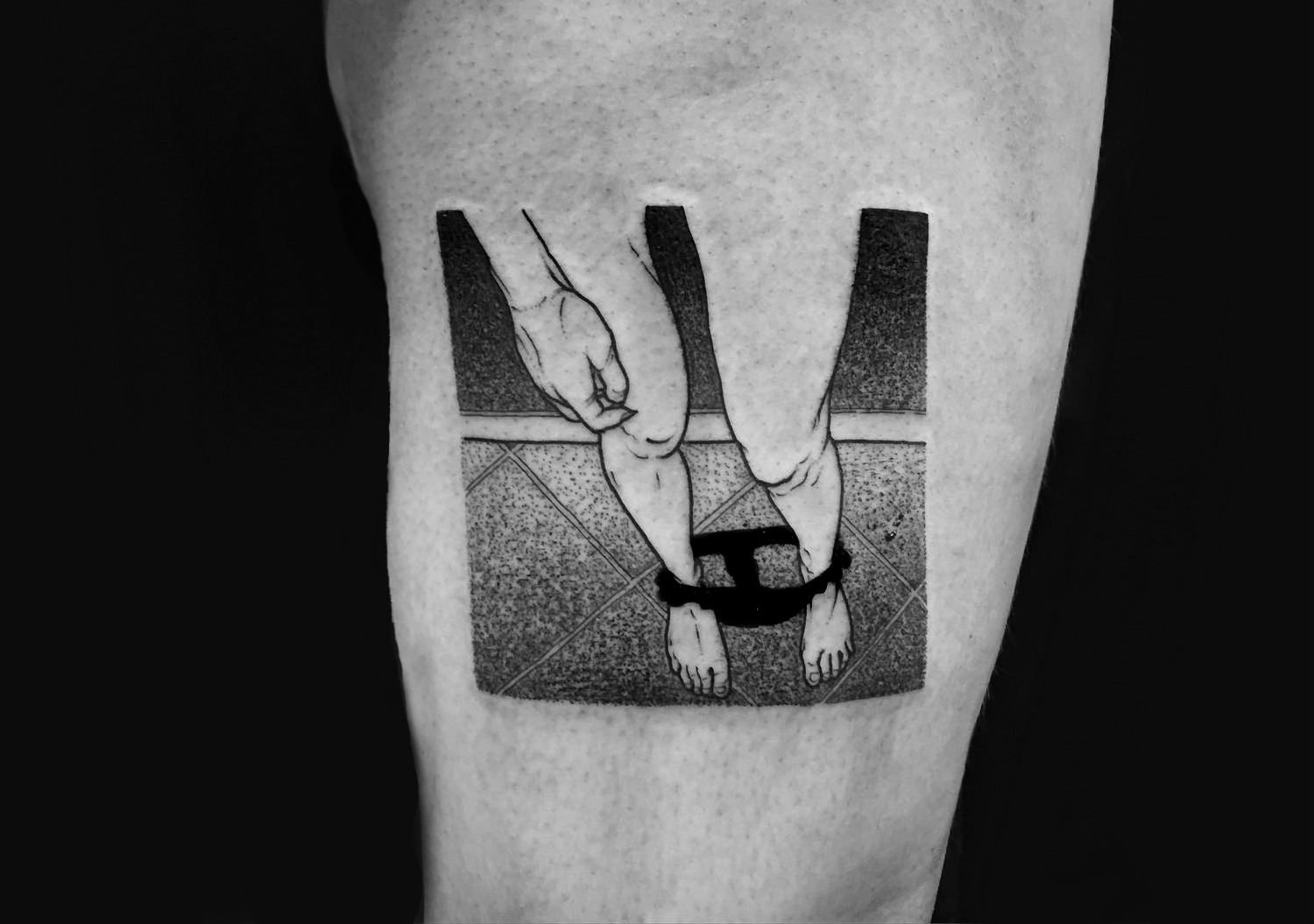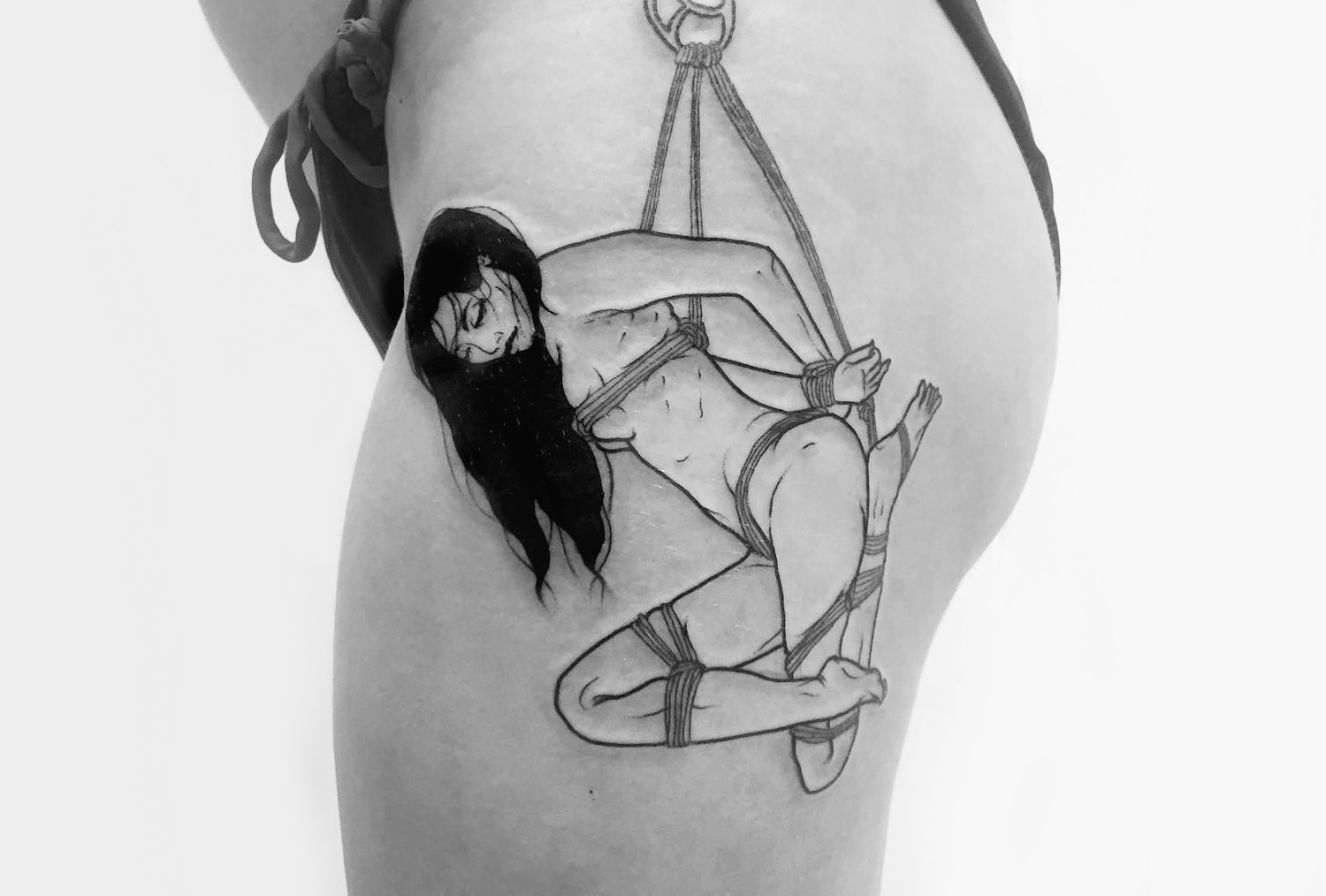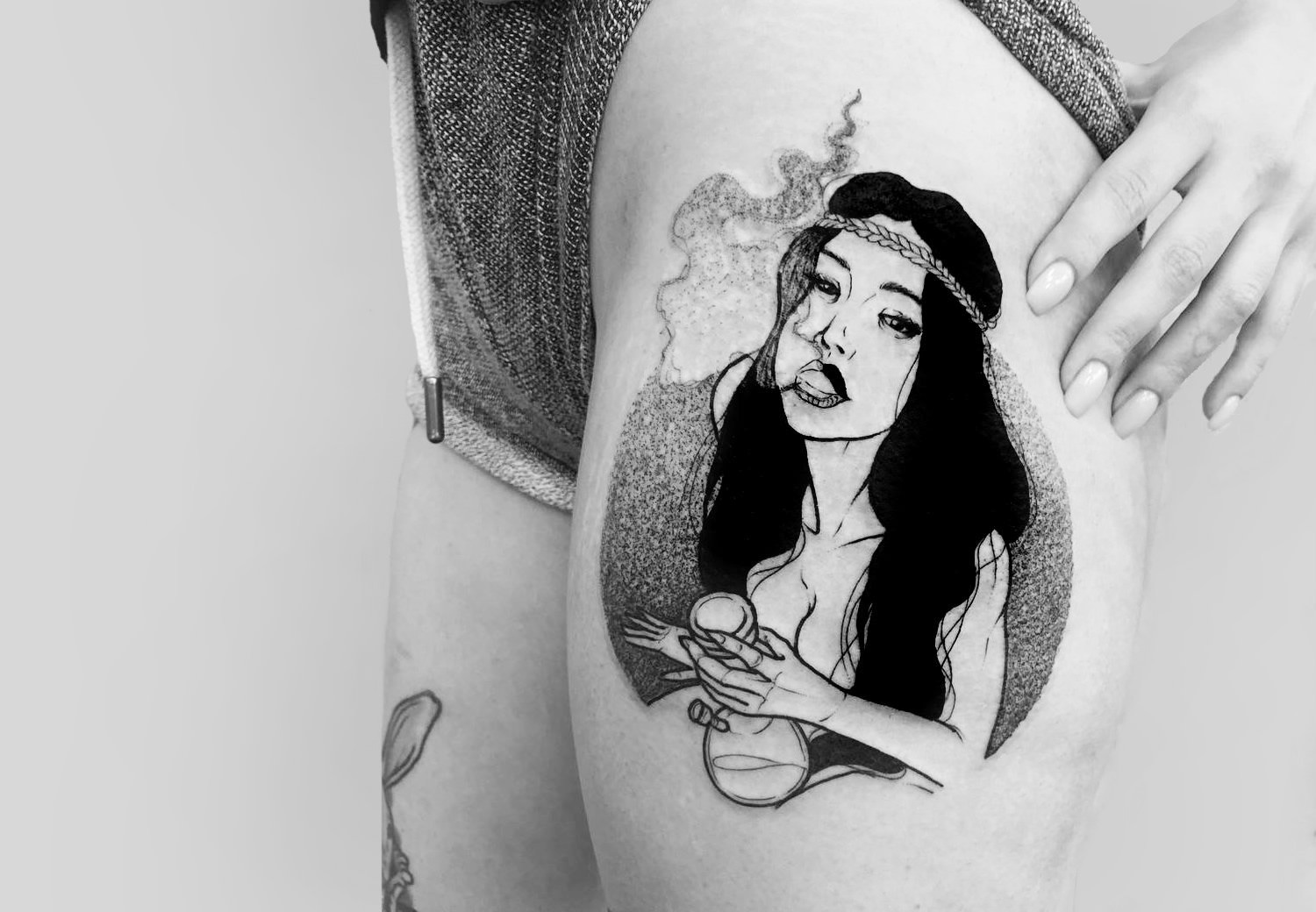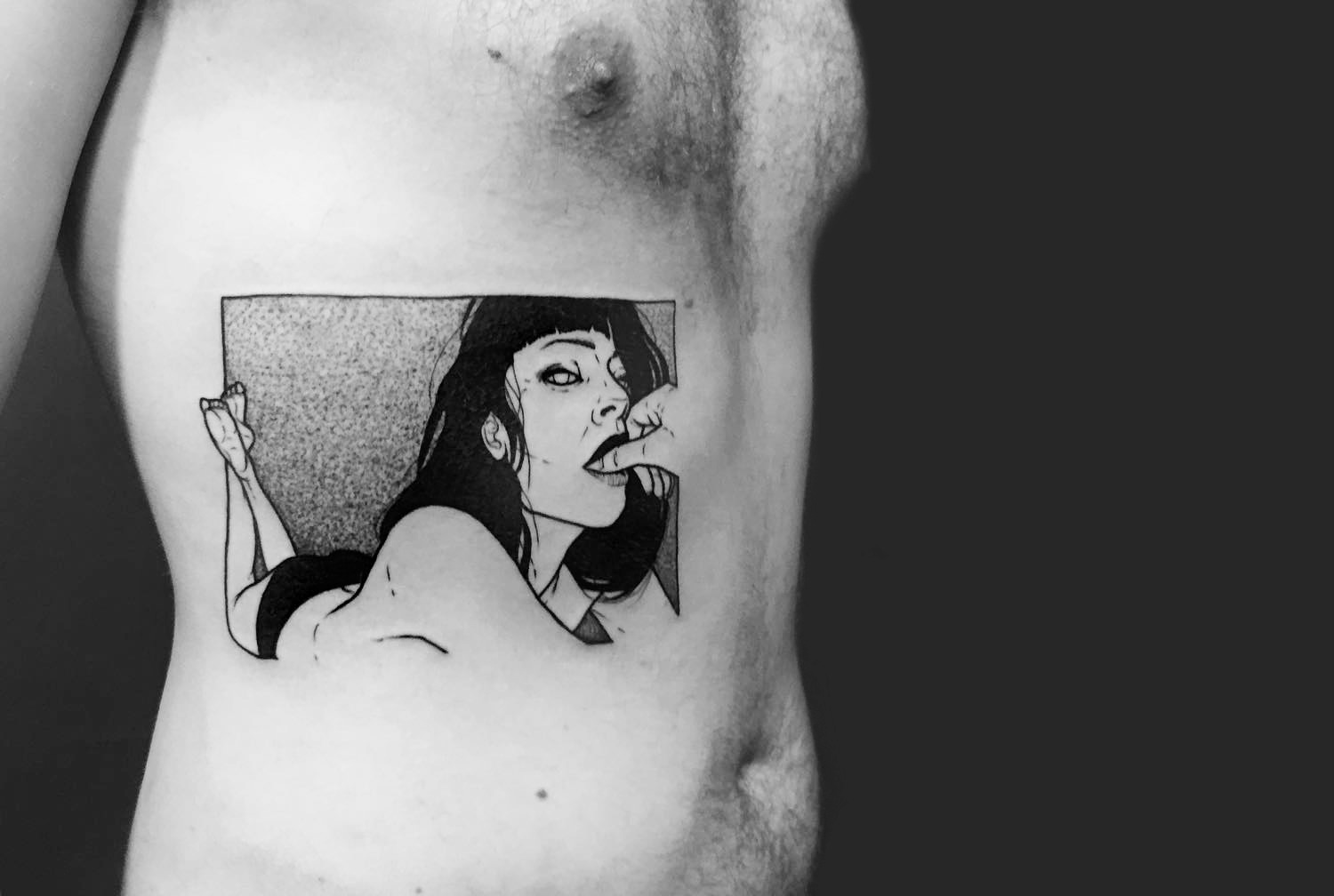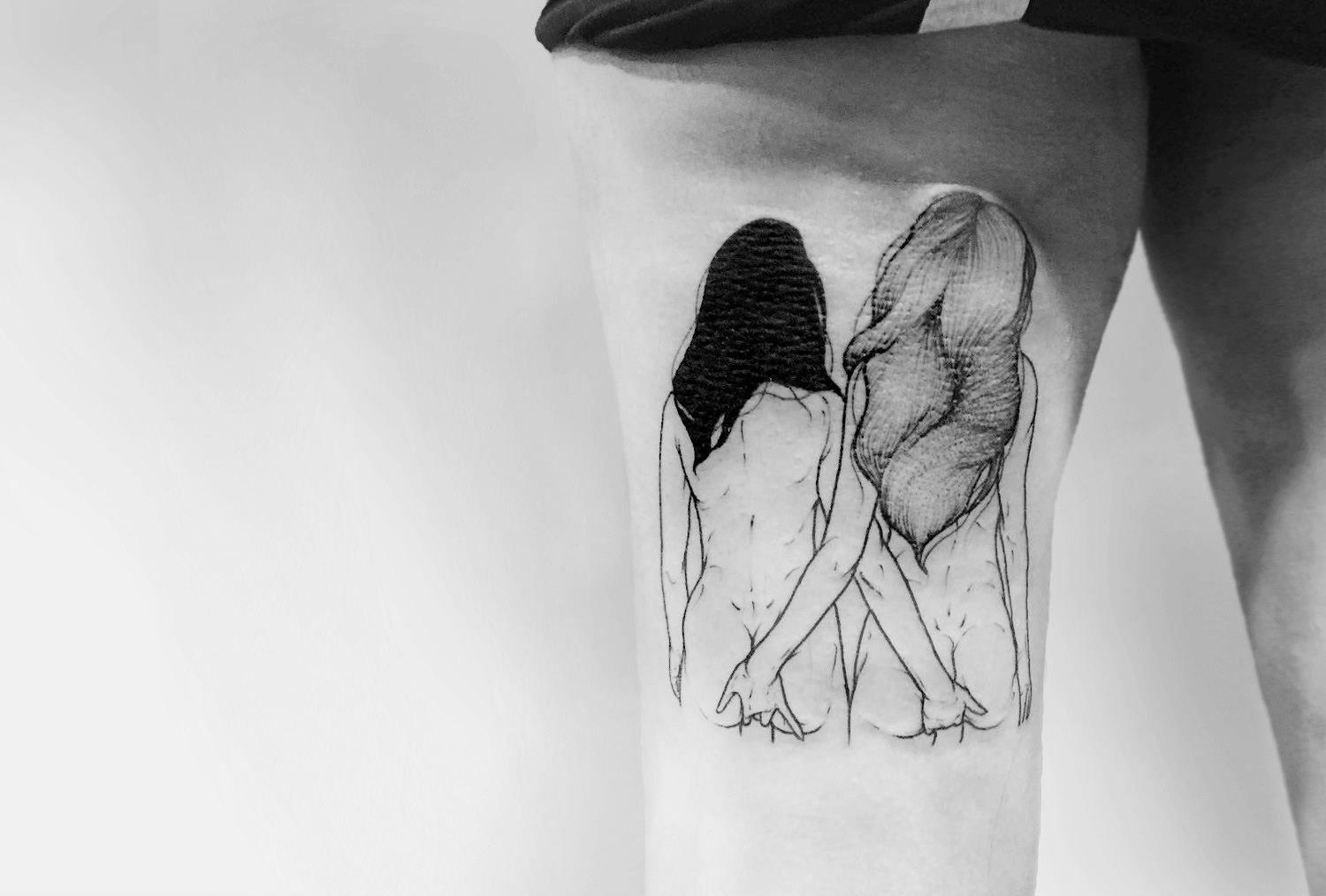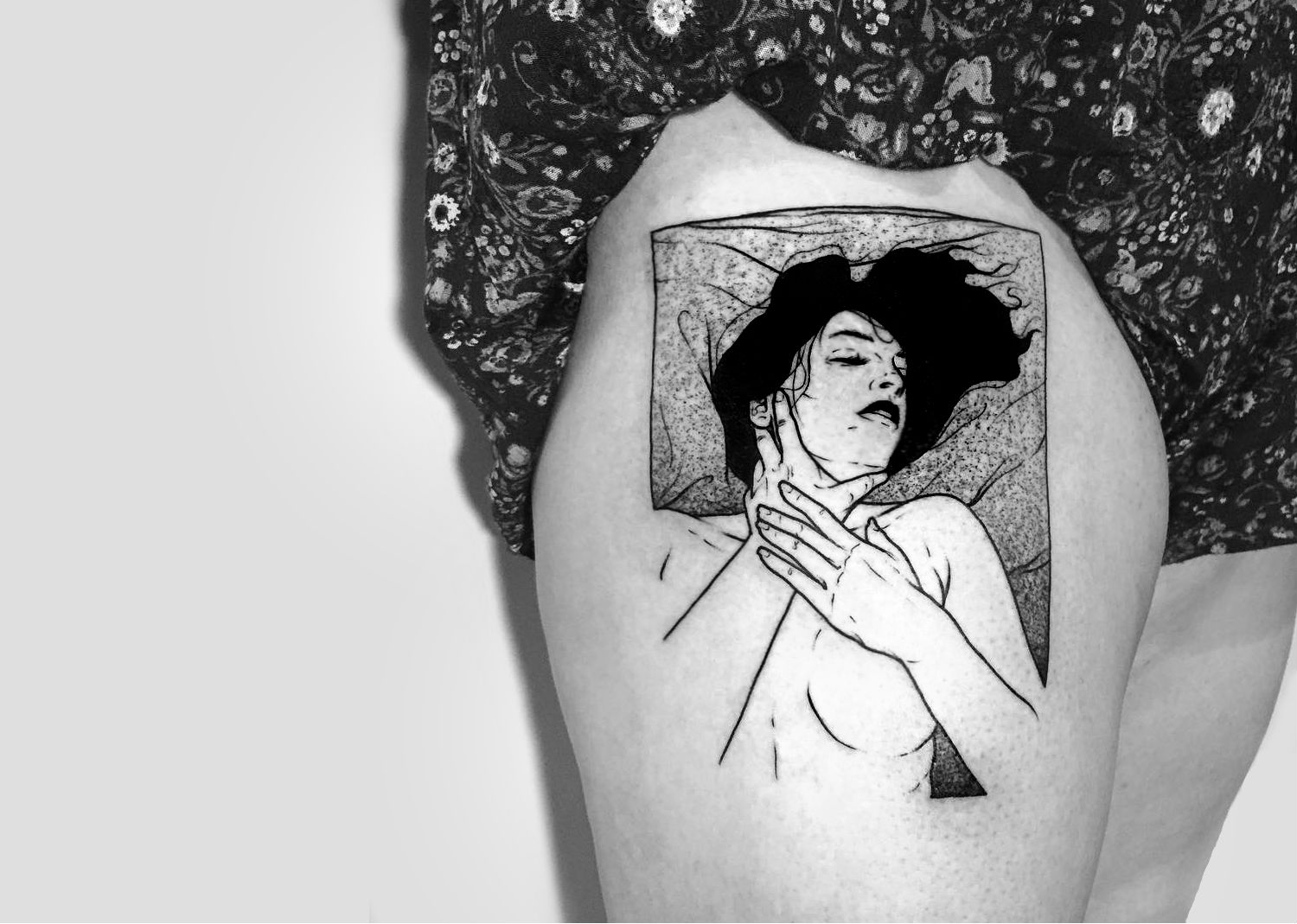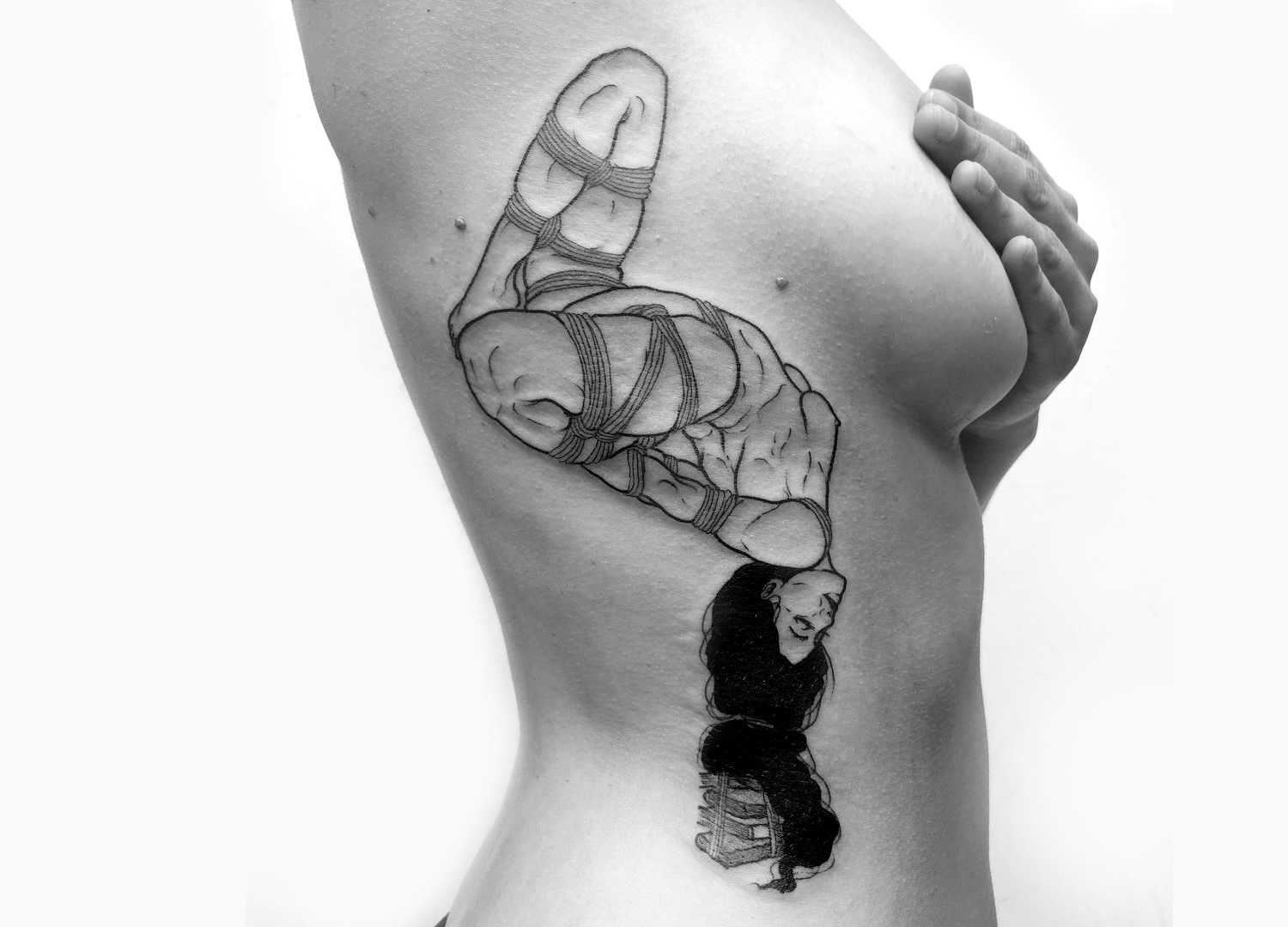 Photos © Sad Amish Tattooer