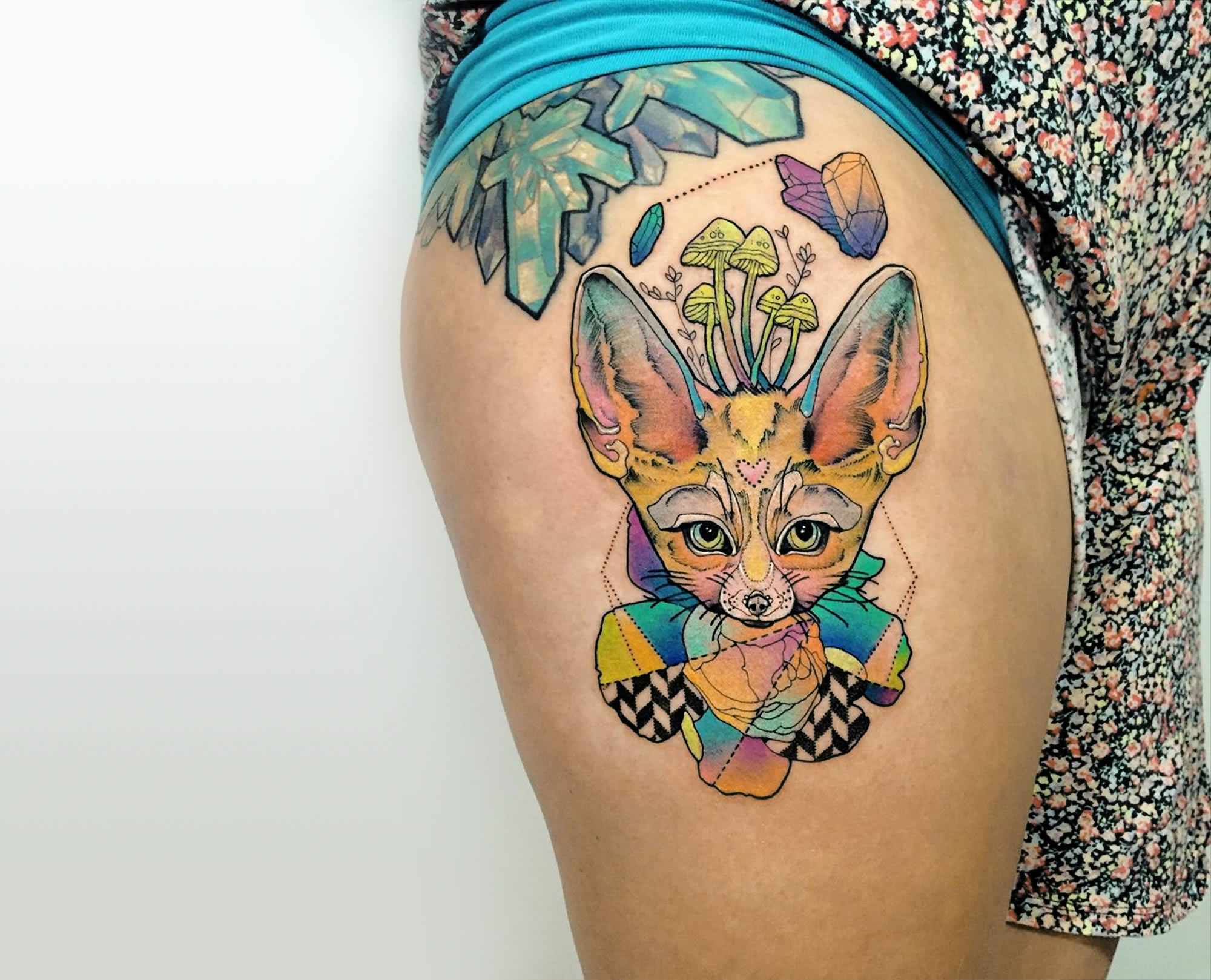 Katie Shocrylas creates tattoos that look like an edgier version of the iconic illustrator Lisa Frank. The rainbow-colored works use a similarly vibrant palette that turns everything—no matter how realistic her drawings may be—into a technicolor dreamscape.
For Shocrylas, the relationships that come from tattooing is truly special. "I have always loved the fact that tattooing allows you to make one-on-one connections with other people through images," she tells TH-INK. "I think it's a really unique way to make even just a small difference in someone else's life, and being able to learn a little bit about their experiences by creating a piece of really personal artwork for them."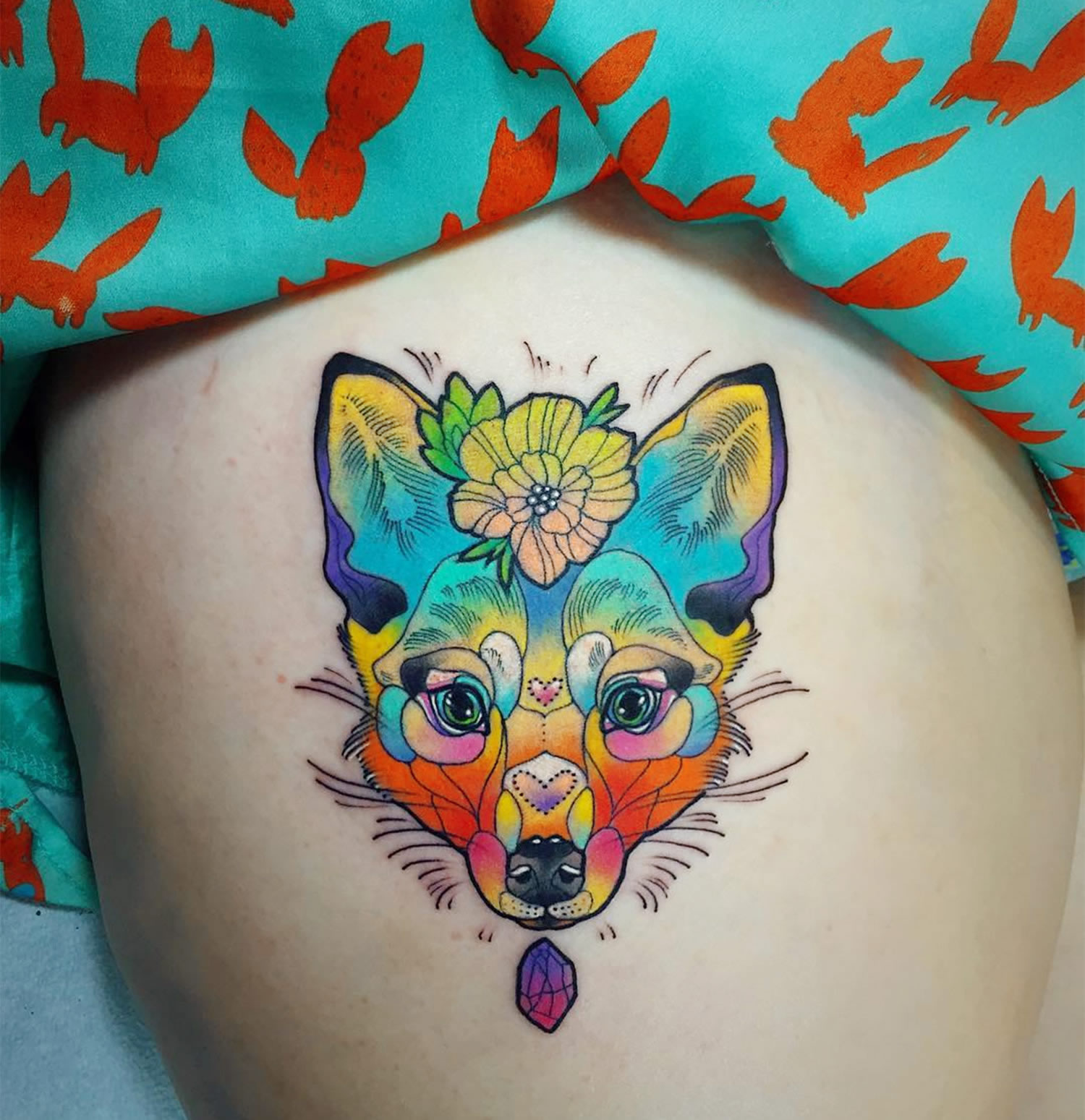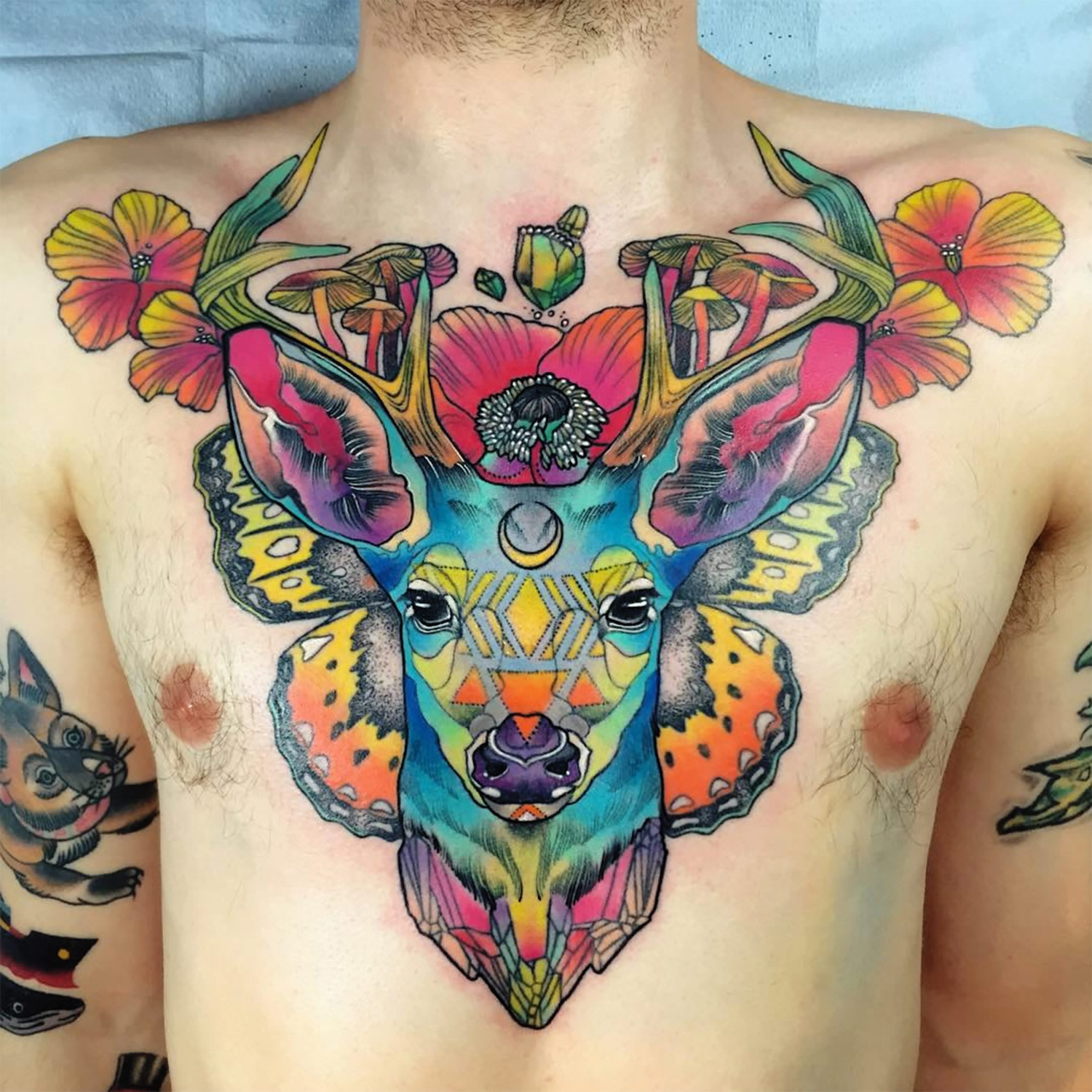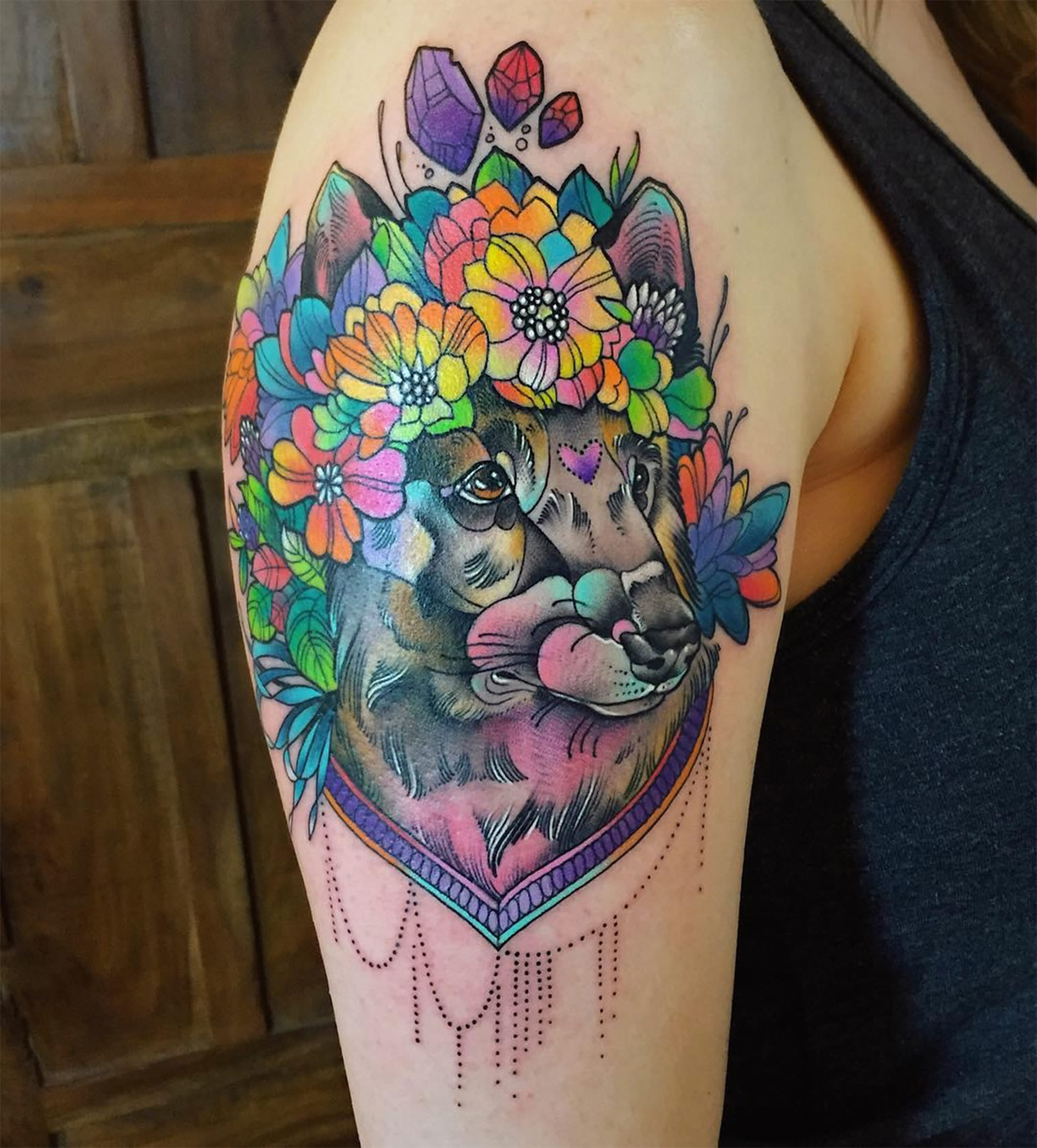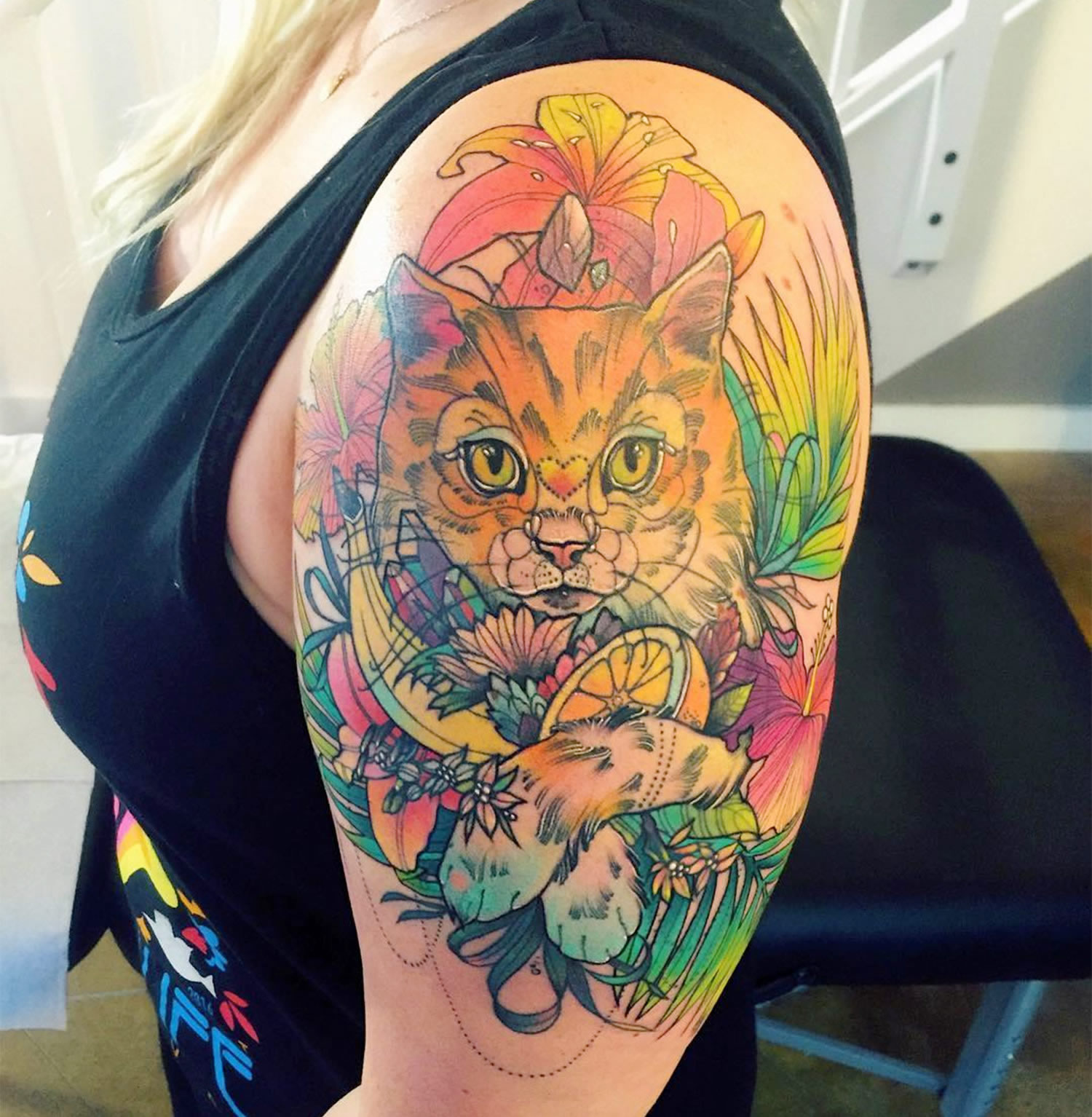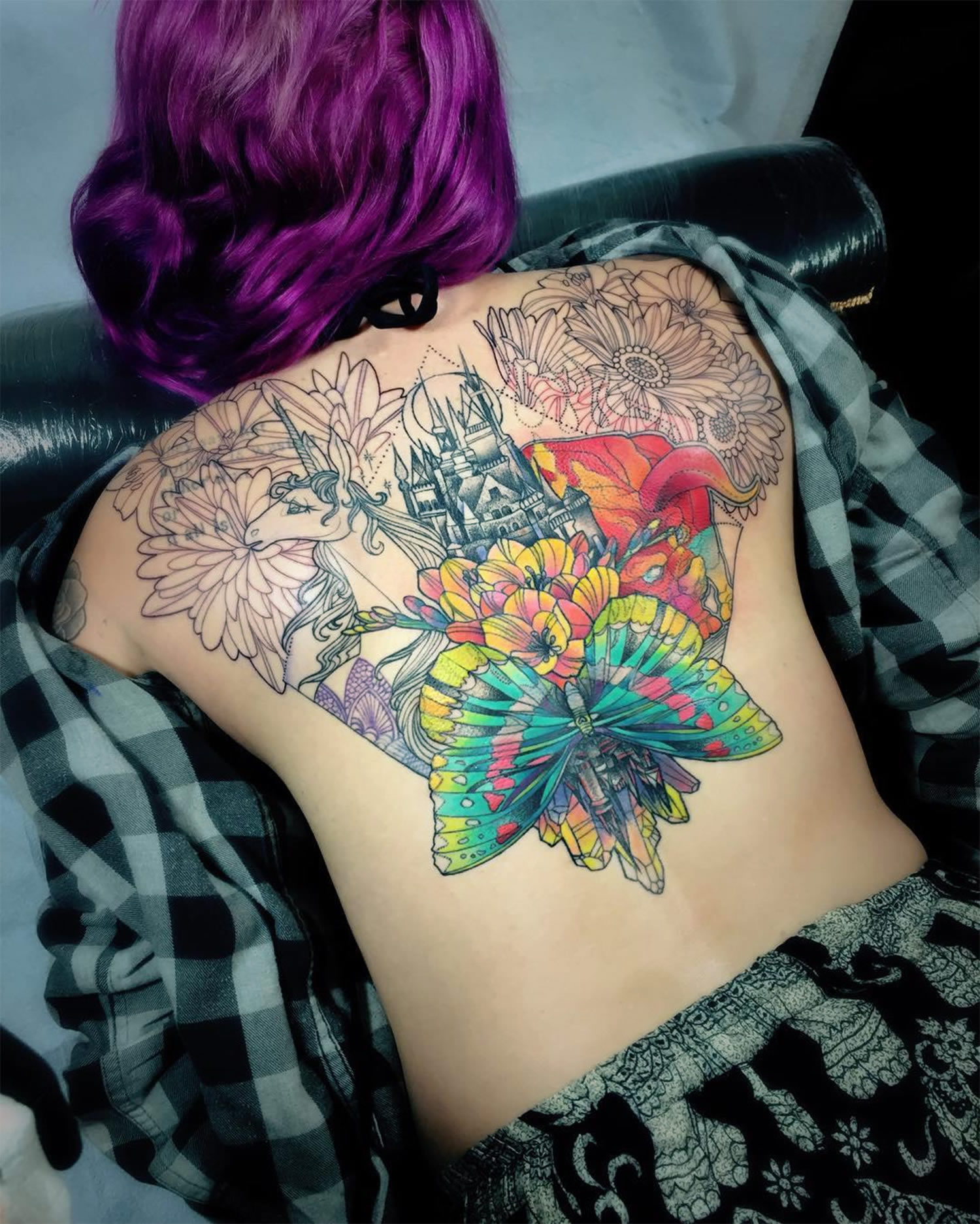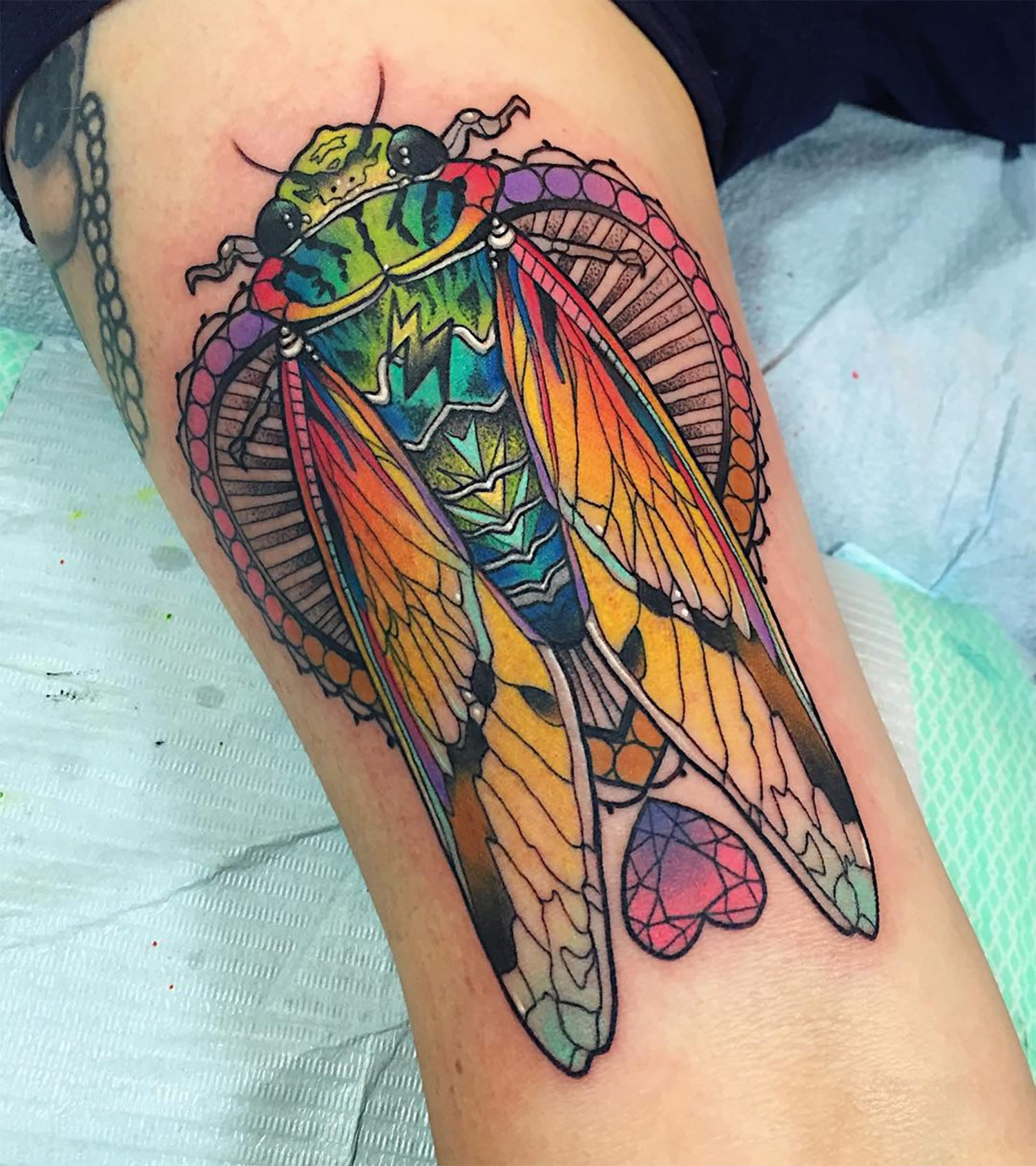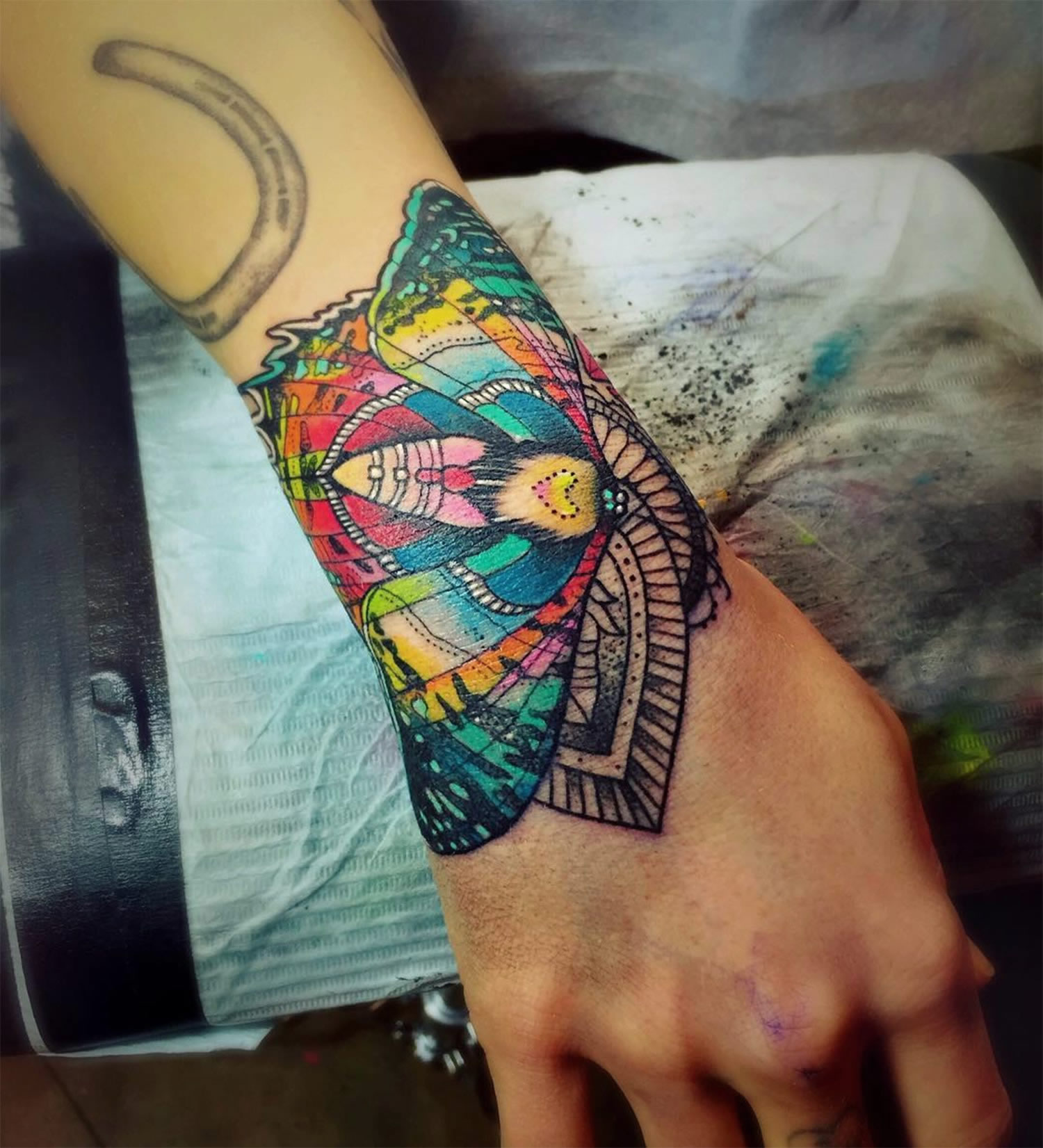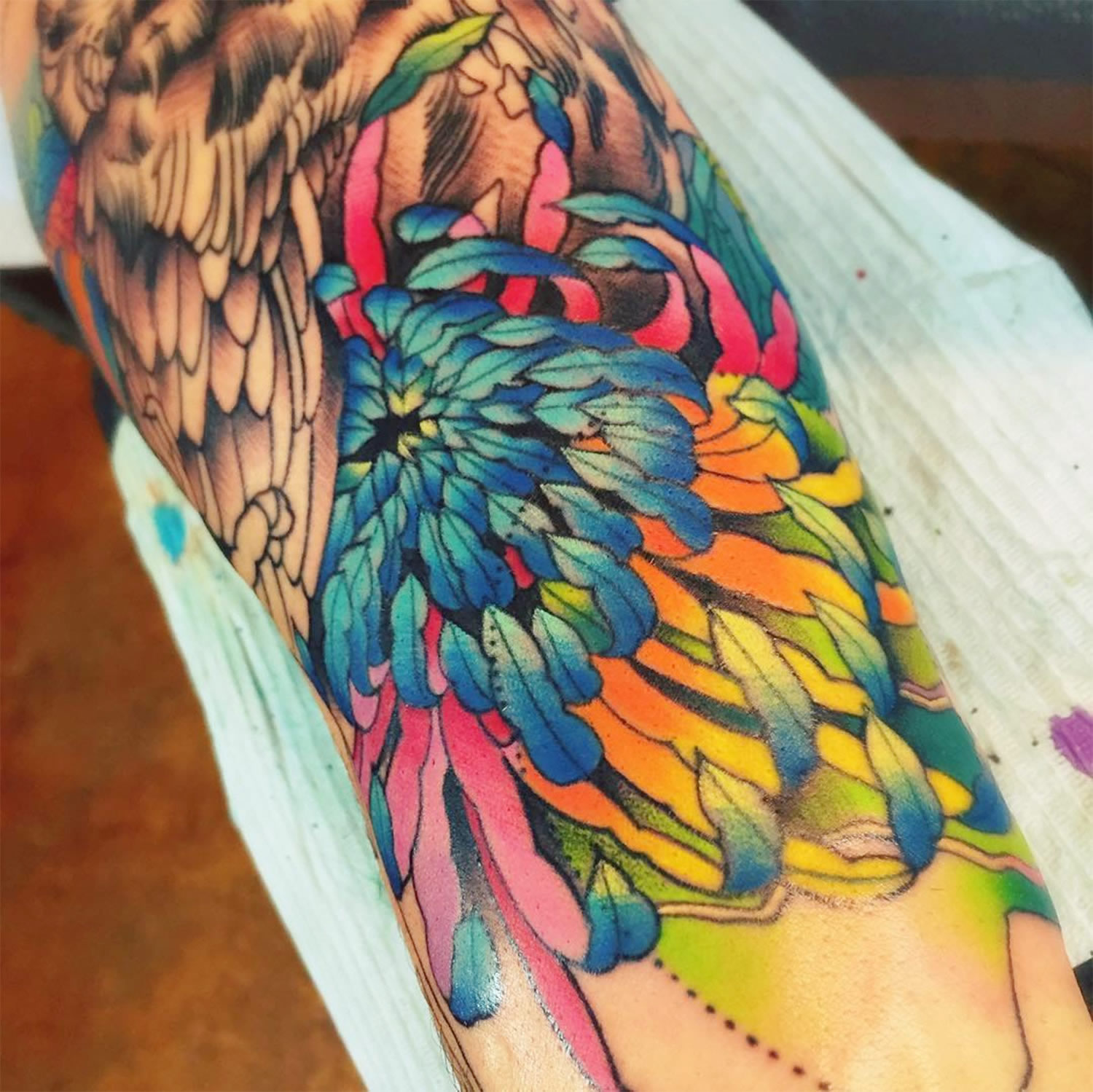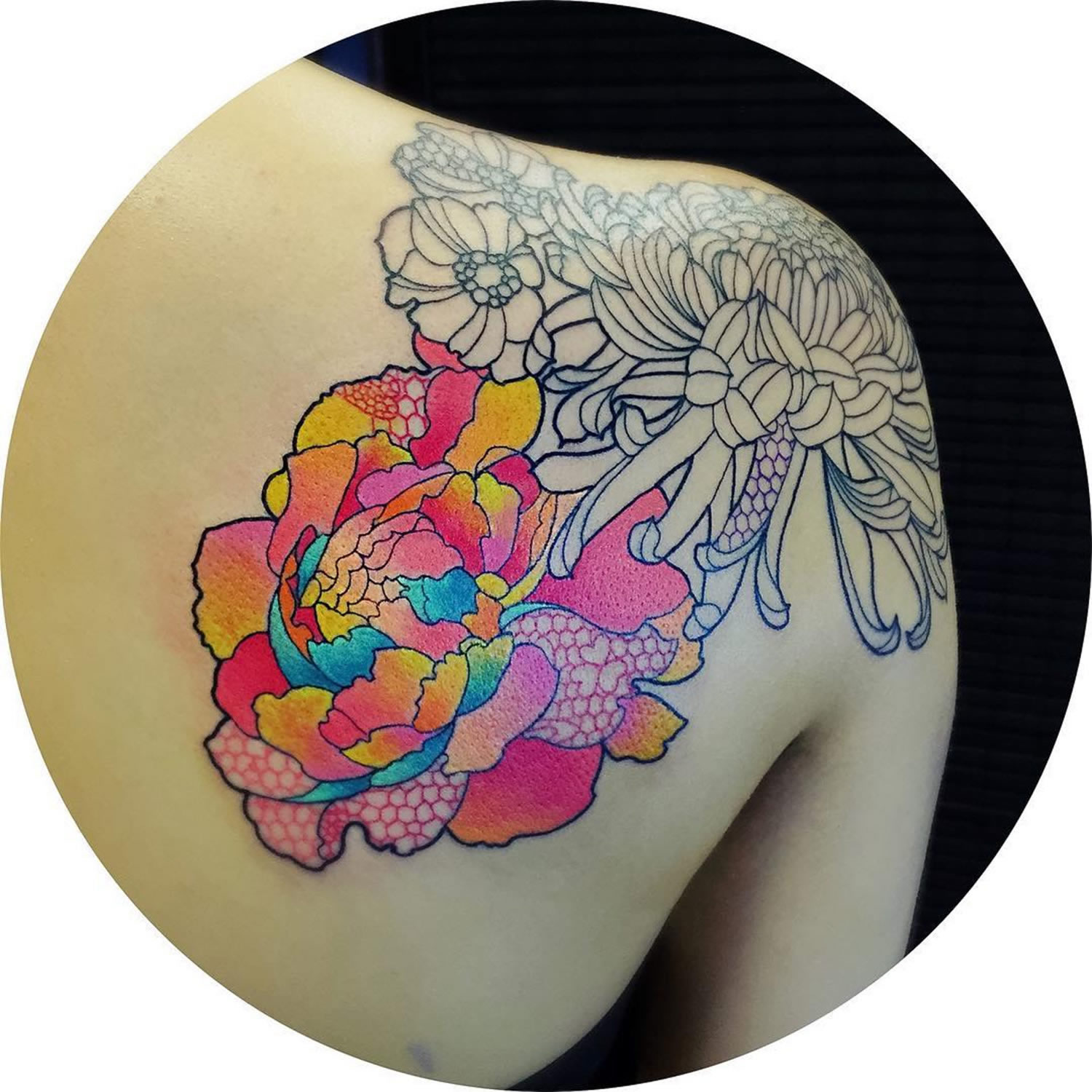 Images © Katie Shocrylas.