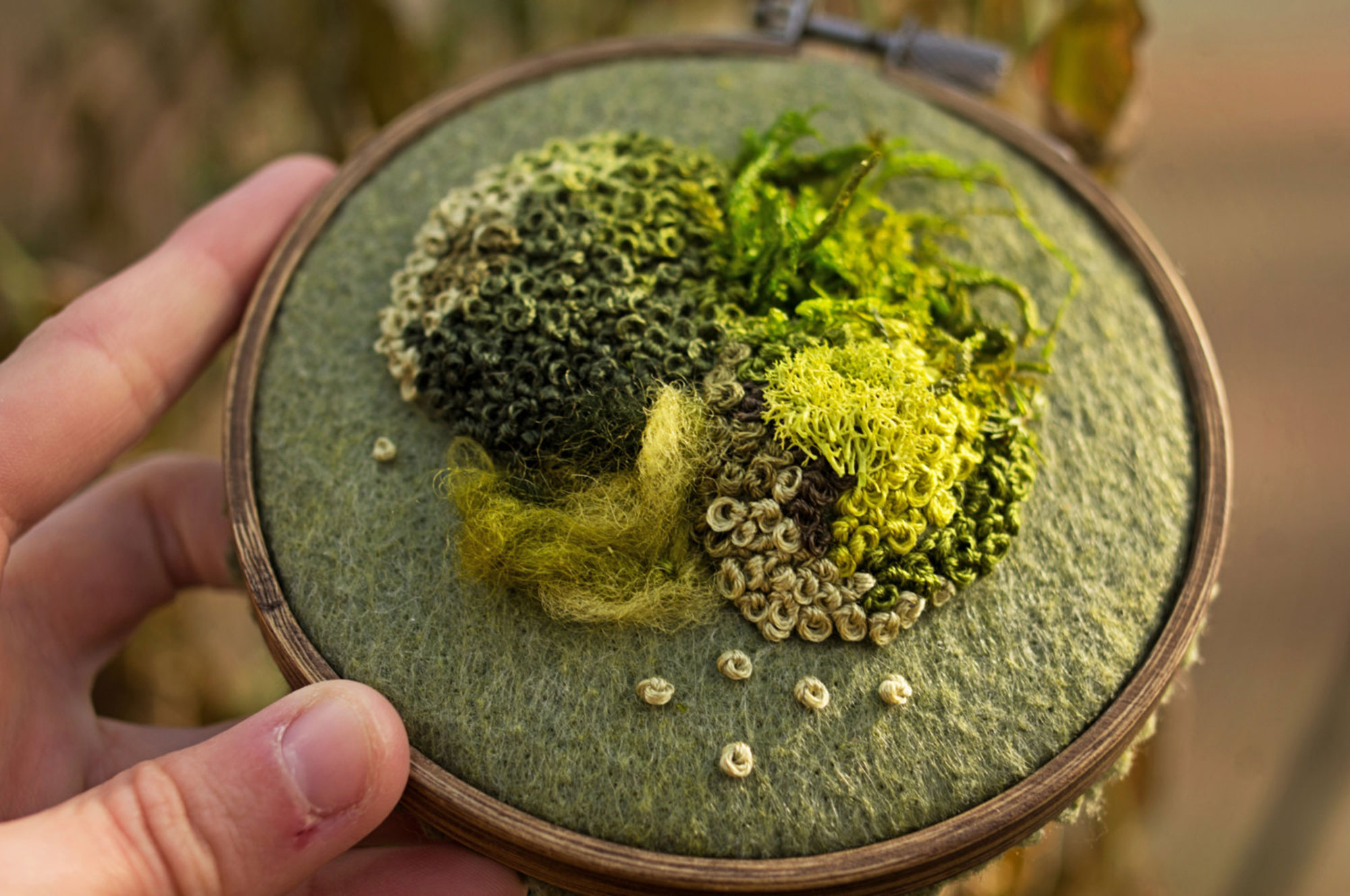 Moss might seem like one of the most basic plants, but Emma Mattson shows how beautiful it is with her intricate embroideries. Using a variety of stitches, the artist creates sculptural hoop art that piles high—just the same as its flowerless leaves.
This repetitive embroidery is a therapeutic way for Mattson to cope with anxiety. "When making moss embroideries, it's about creating and building up a scene from nothing or creating a mini landscape," she explained. "Felt is layered together for three-dimensionality in round shapes and I go from there in a more abstract sense."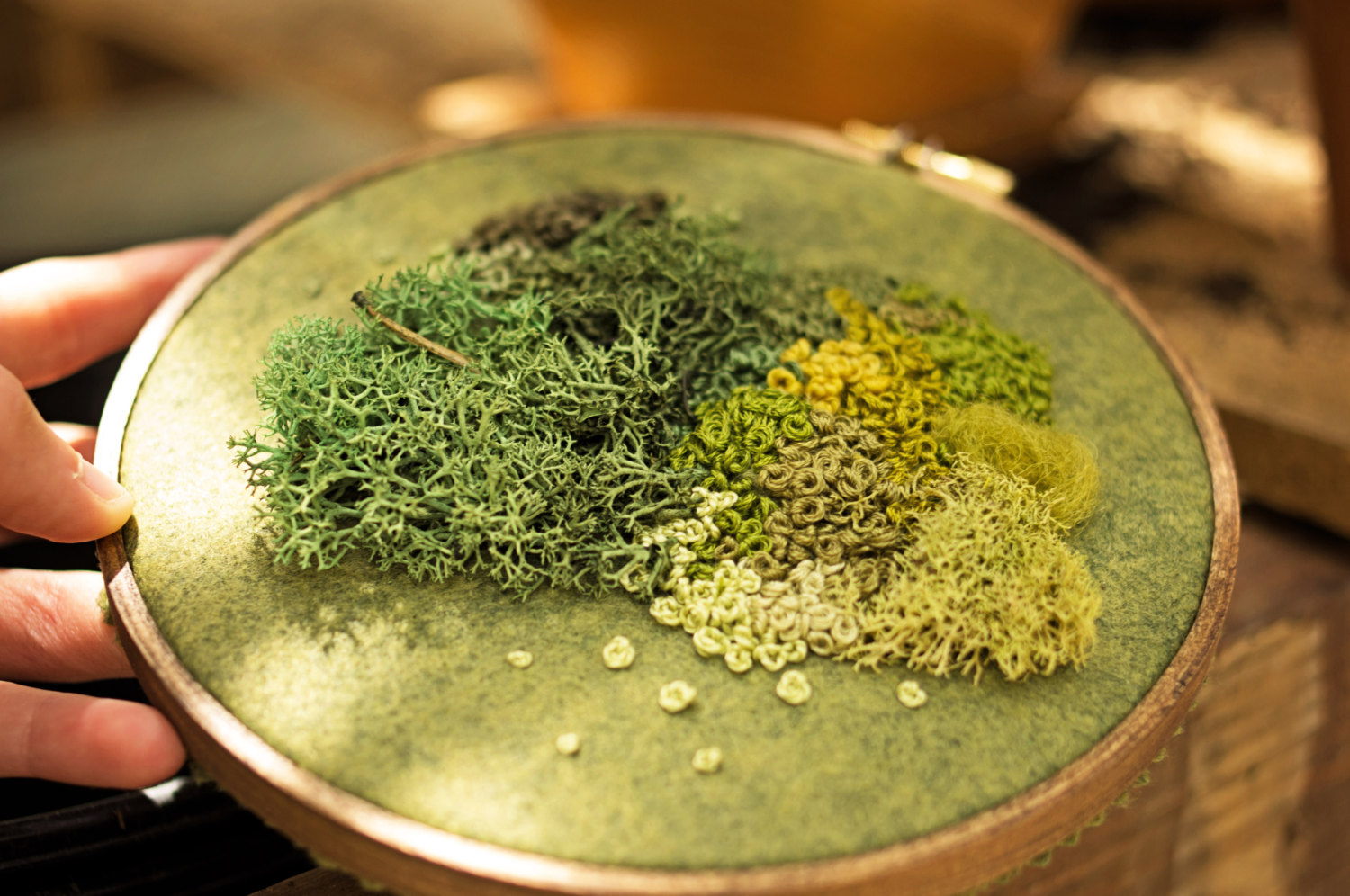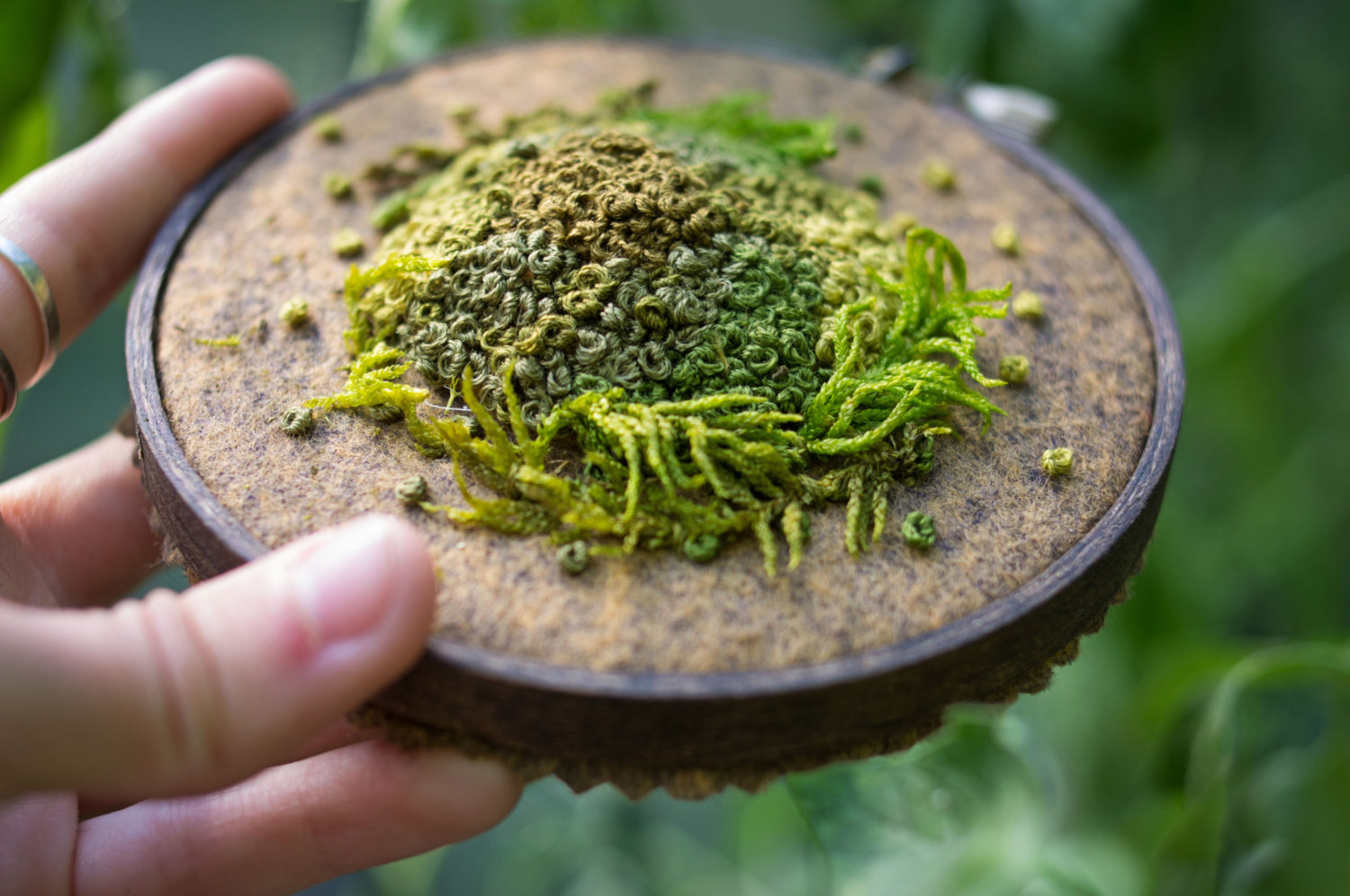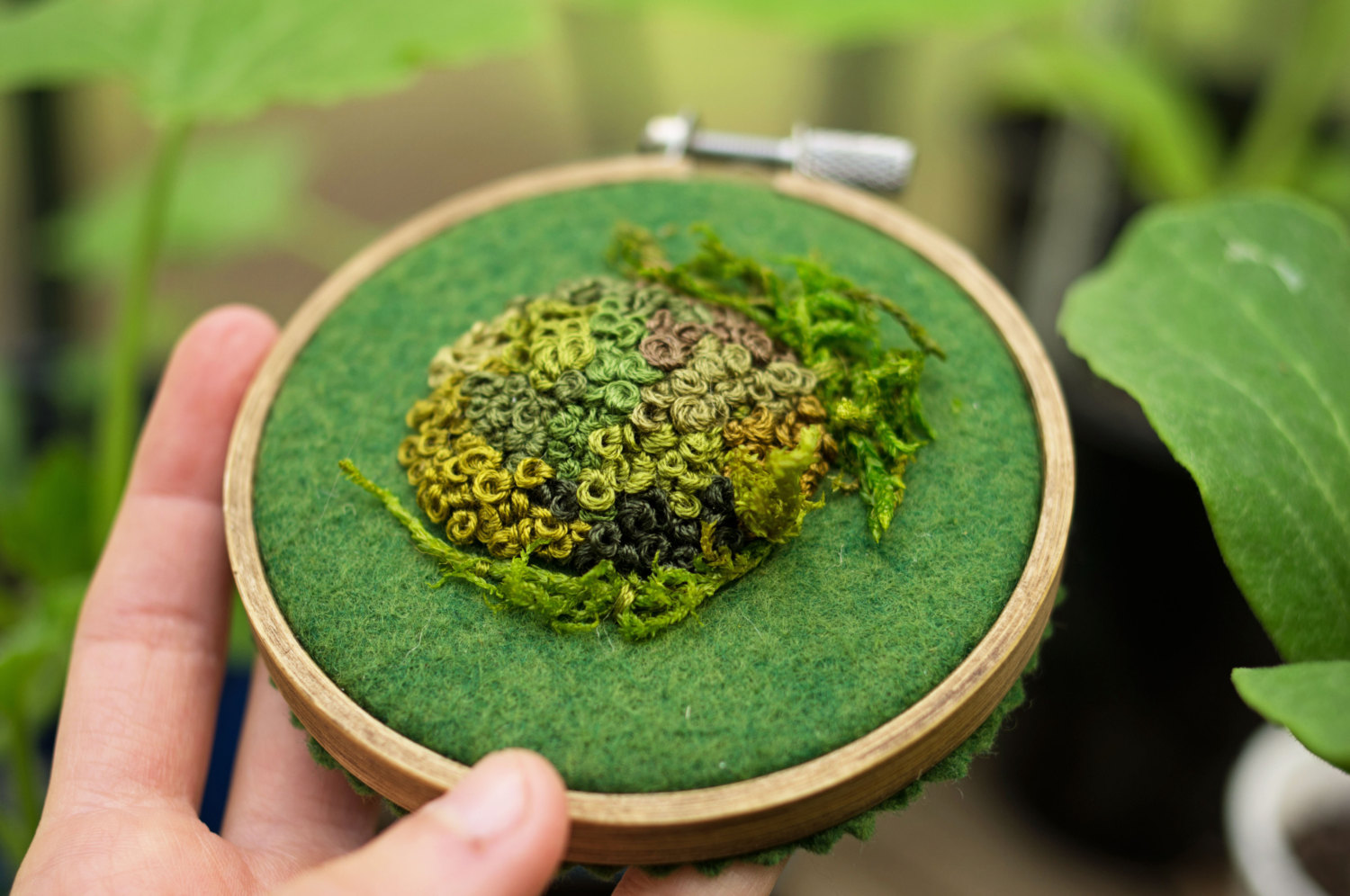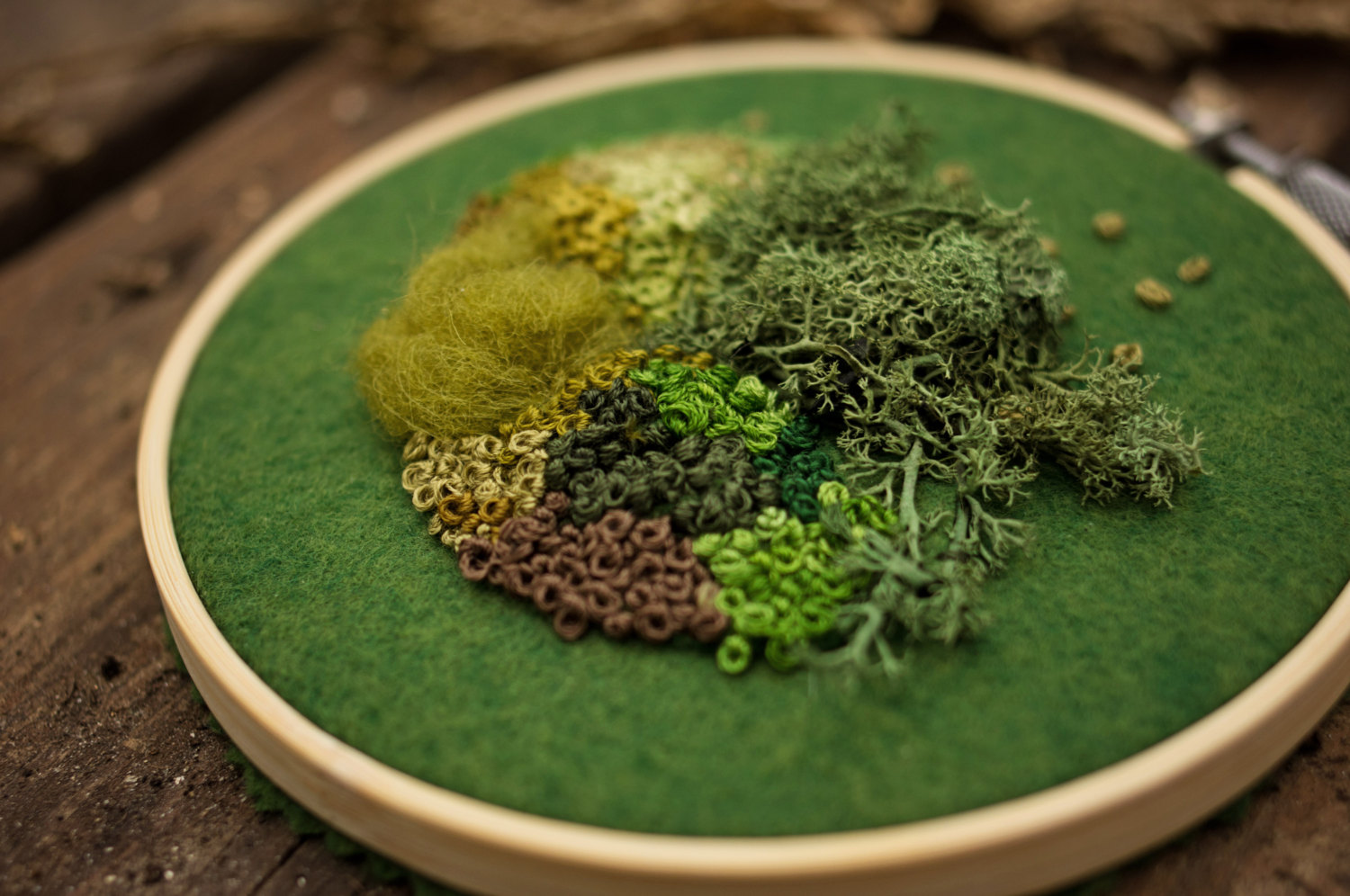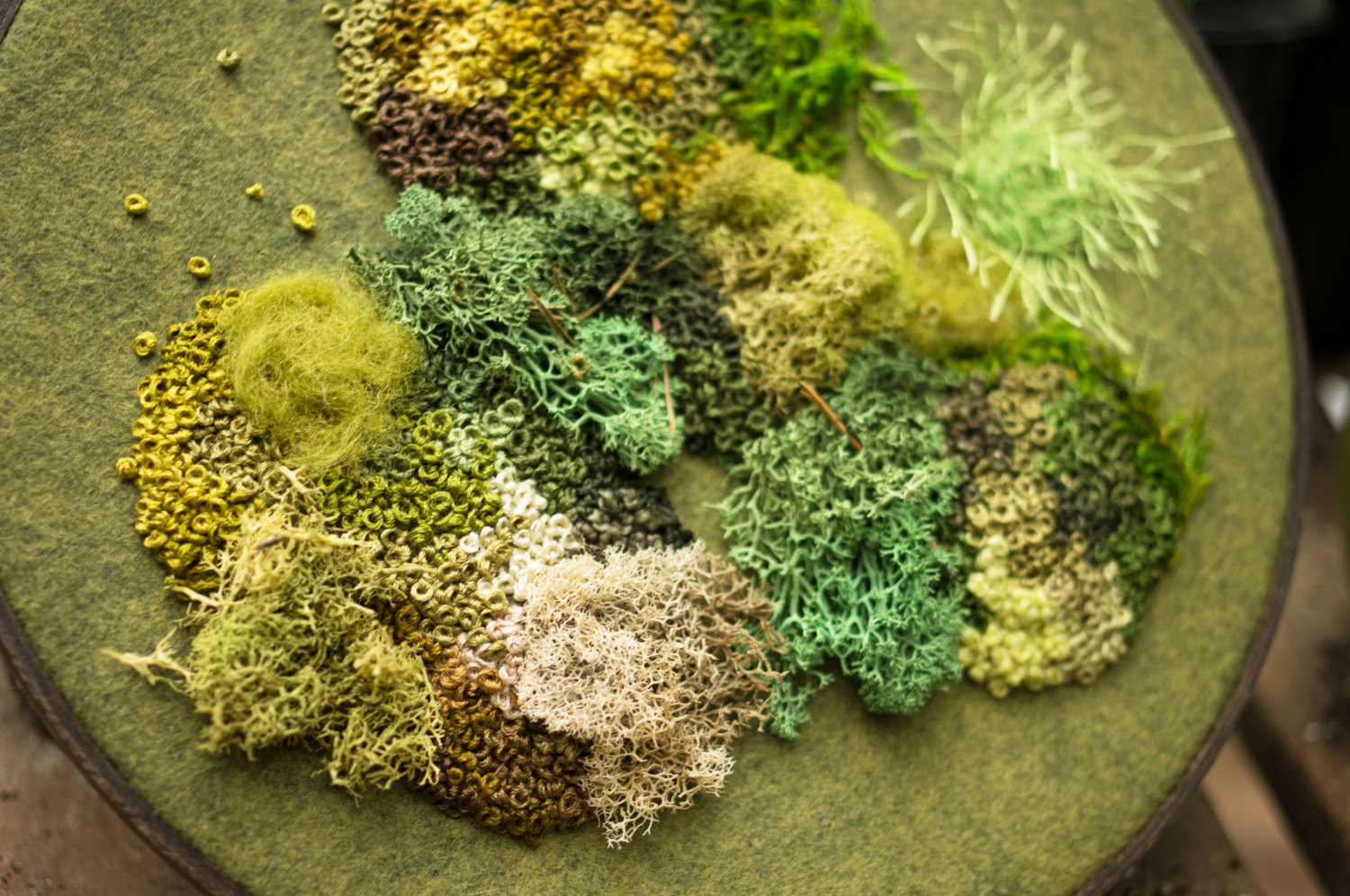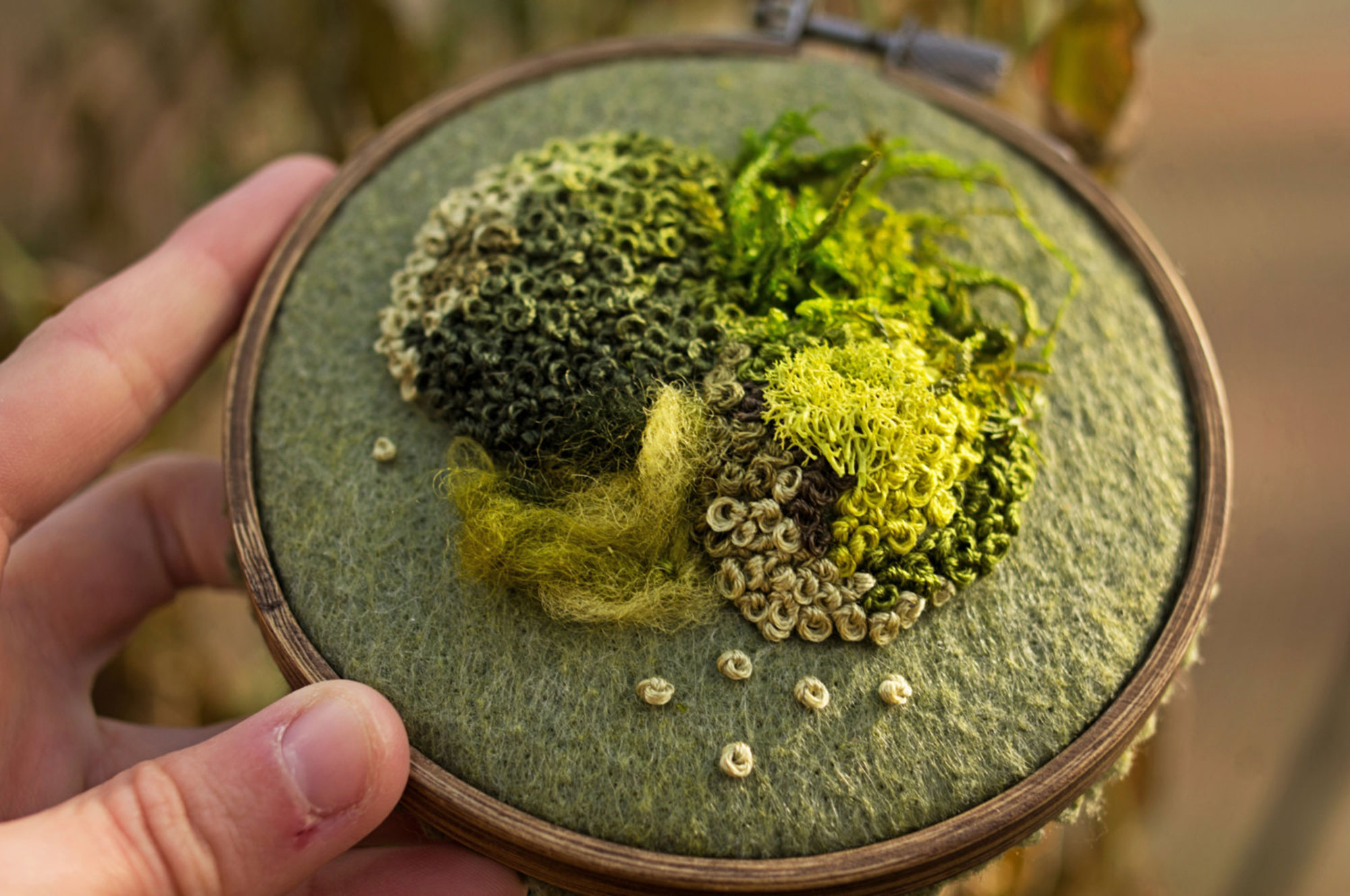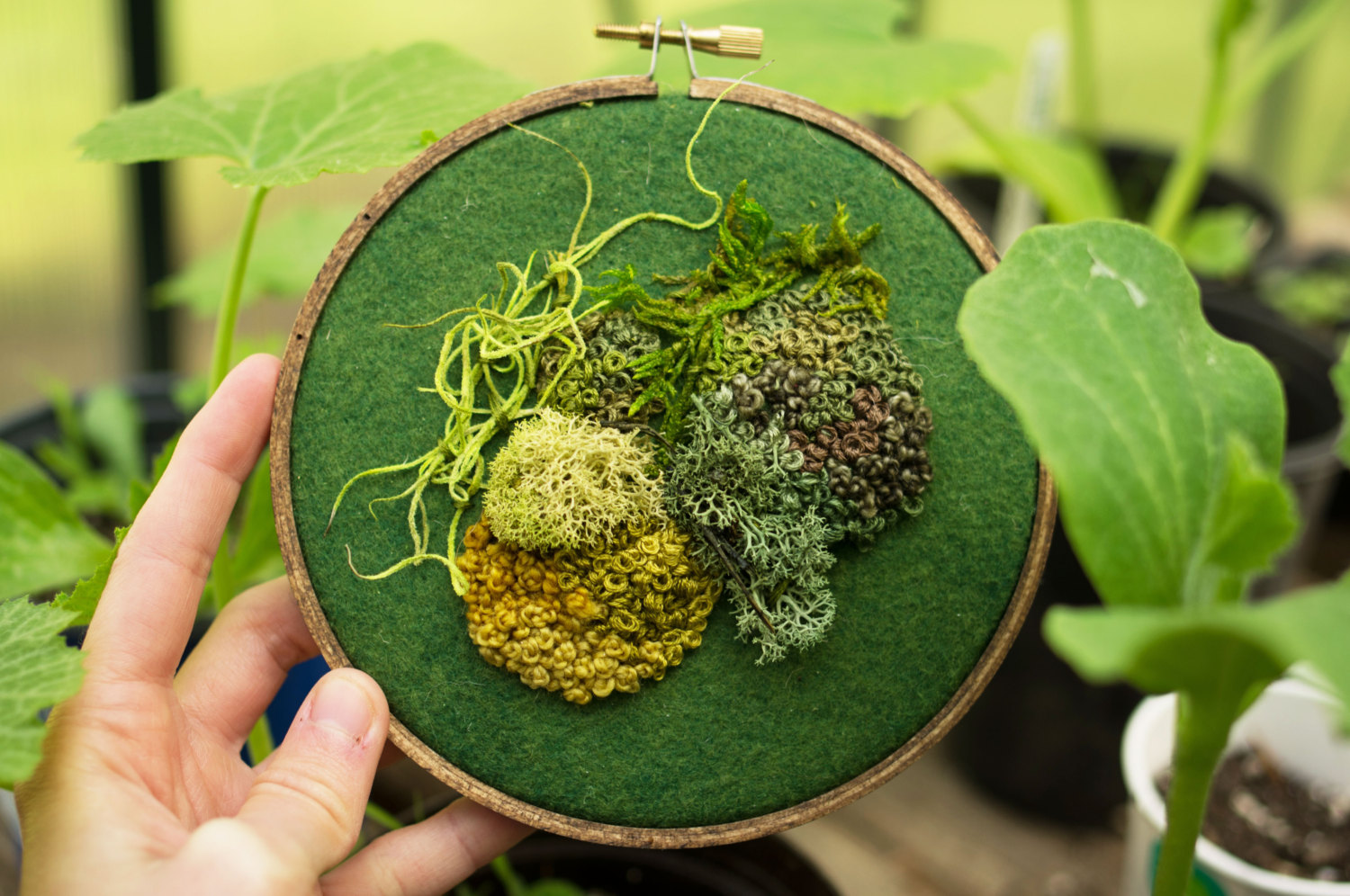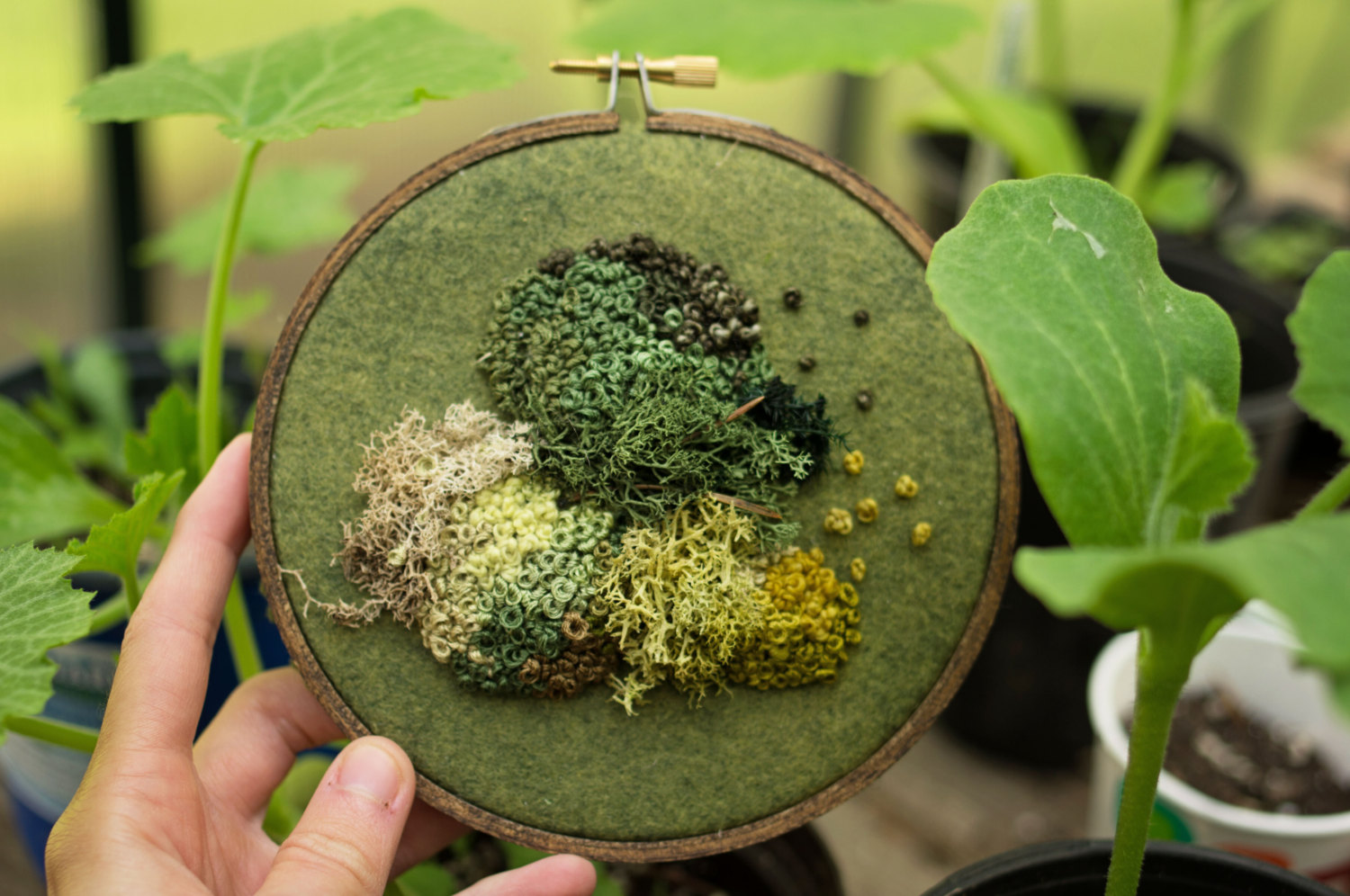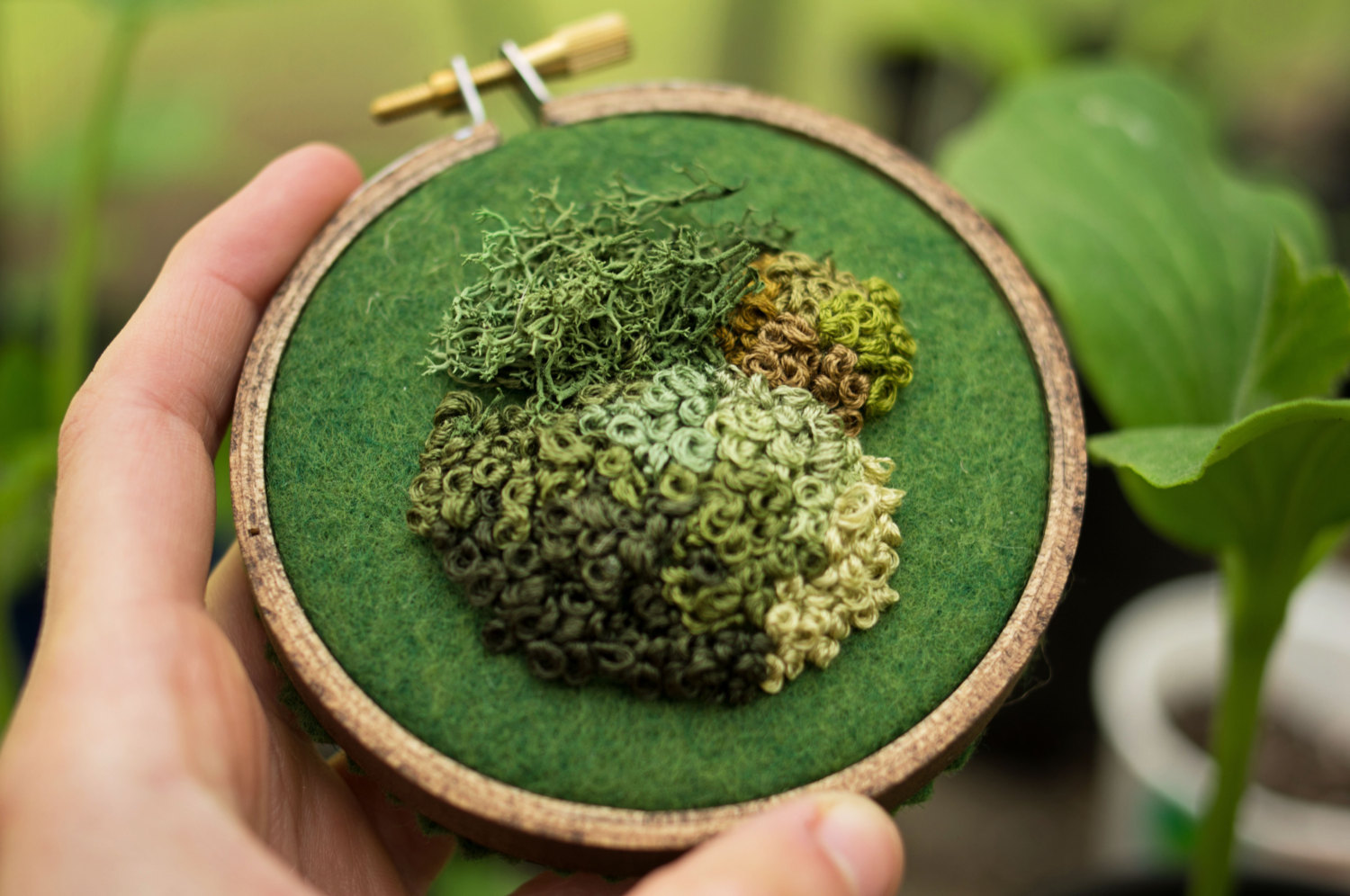 All images © Emma Mattson.