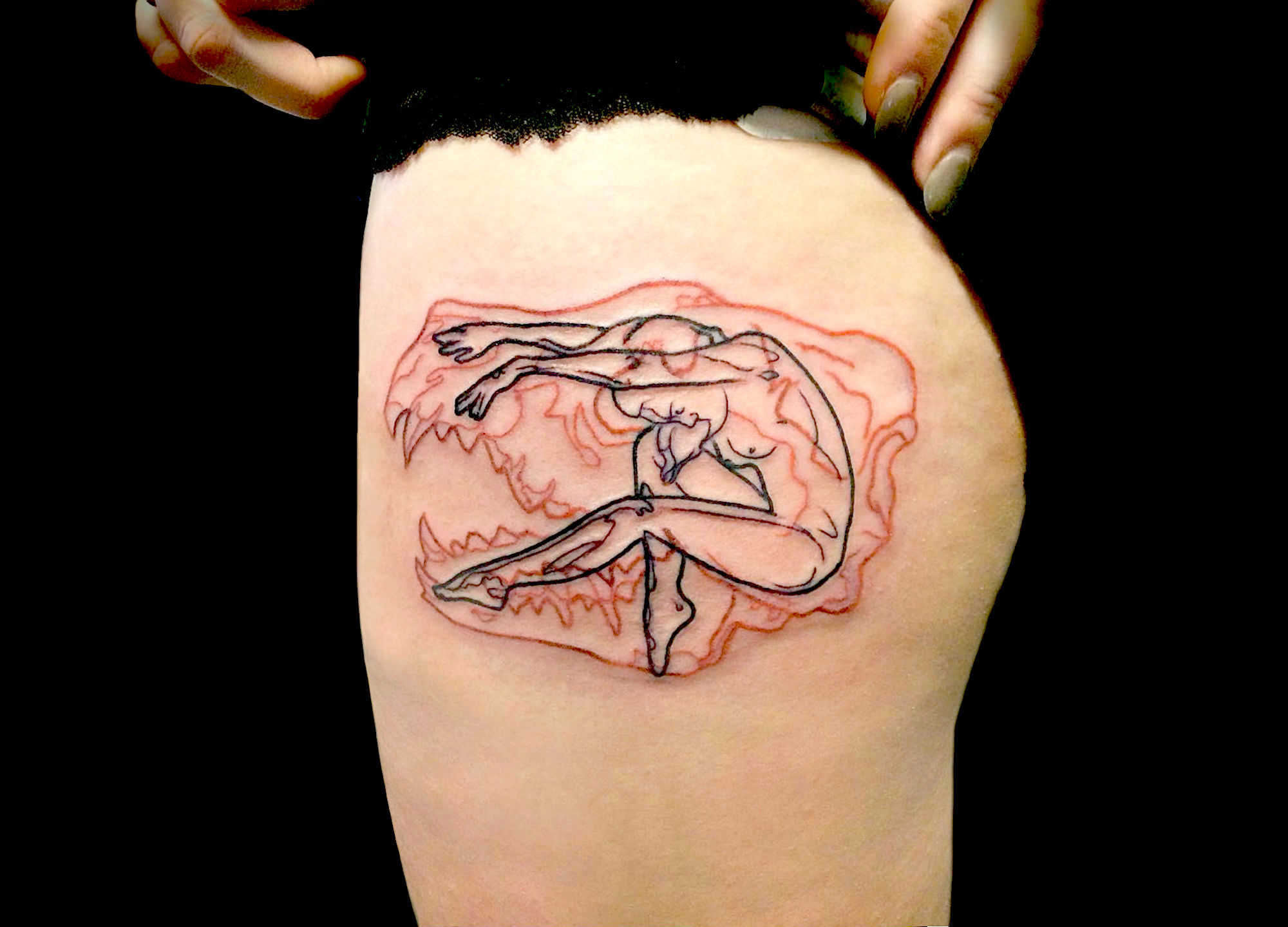 Before he was tattooing, Canadian artist Pablo Puentes developed 3D film for the entertainment industry. "I gained familiarity with all kinds of stereoscopic imagery," he explains. "That, coupled with my proximity to the mountains and wilderness, sparked the idea" for two-toned overlay tattoos. These "double up" designs, as he calls them, superimpose two separate images in the style of 3D anaglyphs.
Puentes likes to merge people with animals, reverting humanity back to base-level instincts, and stripping away civilized behavior (and clothes) to show the raw energy underneath. "I don't try to inject meaning into the images, though," he adds. That's up to his client. "They usually pick their beast, and away I go."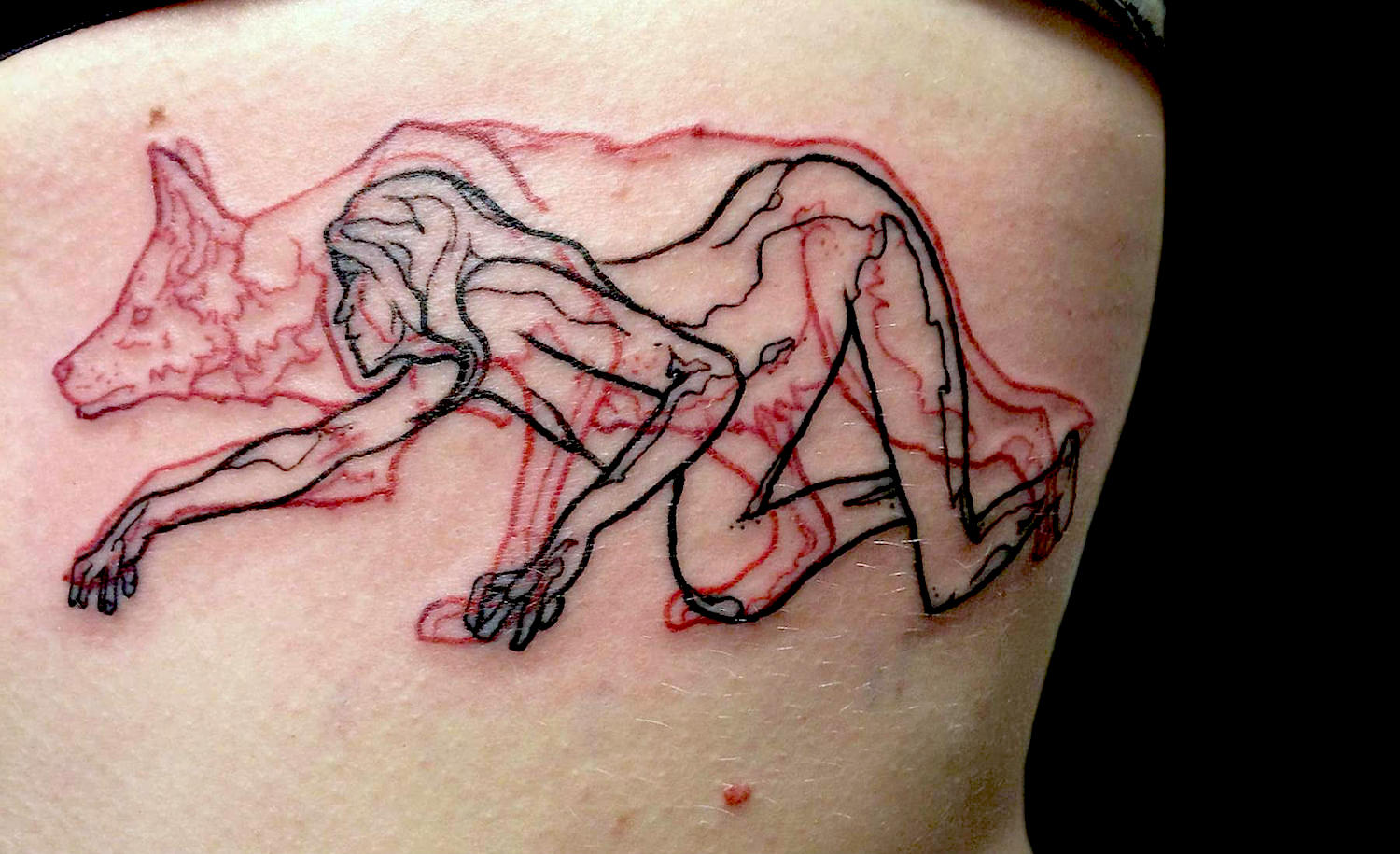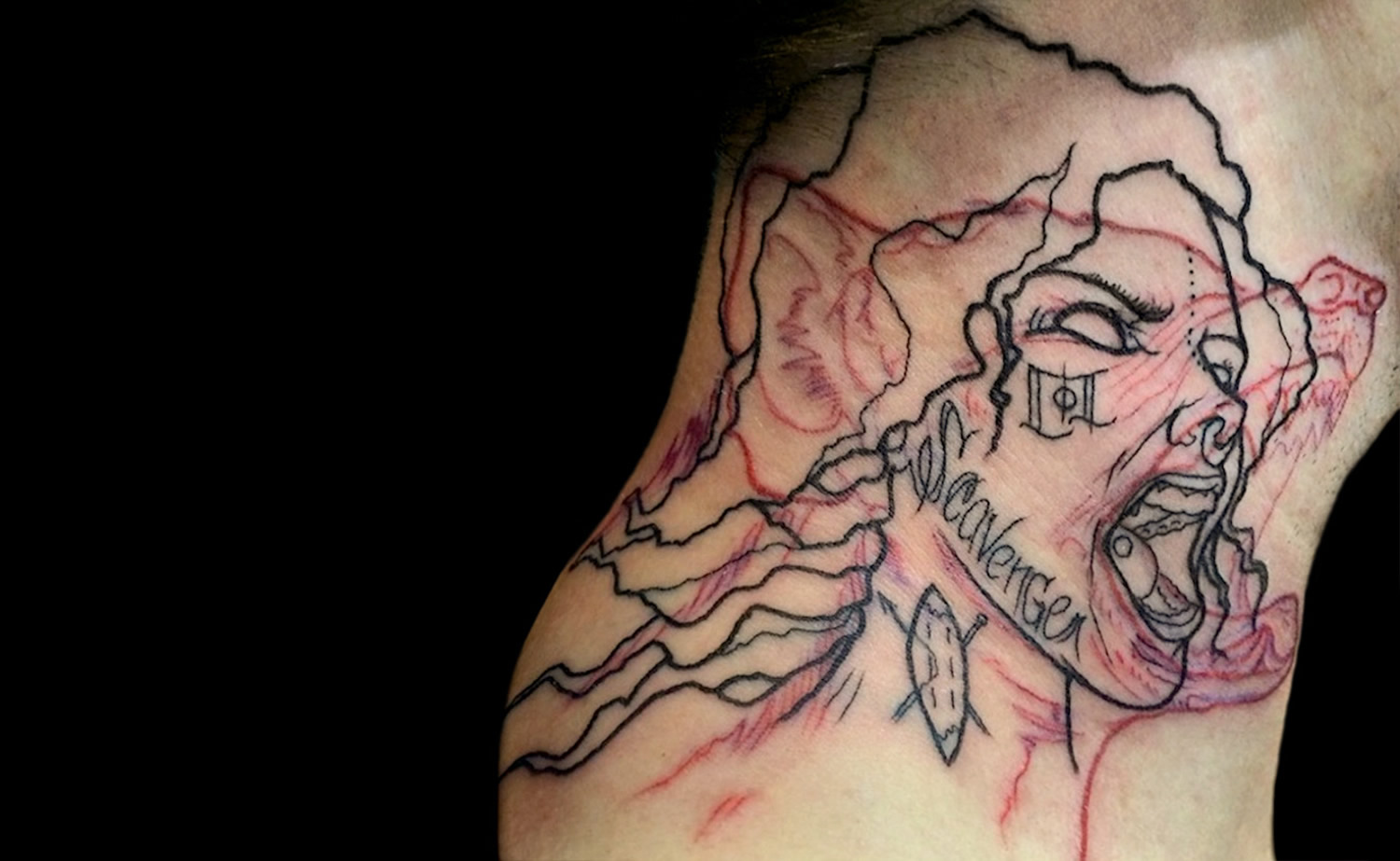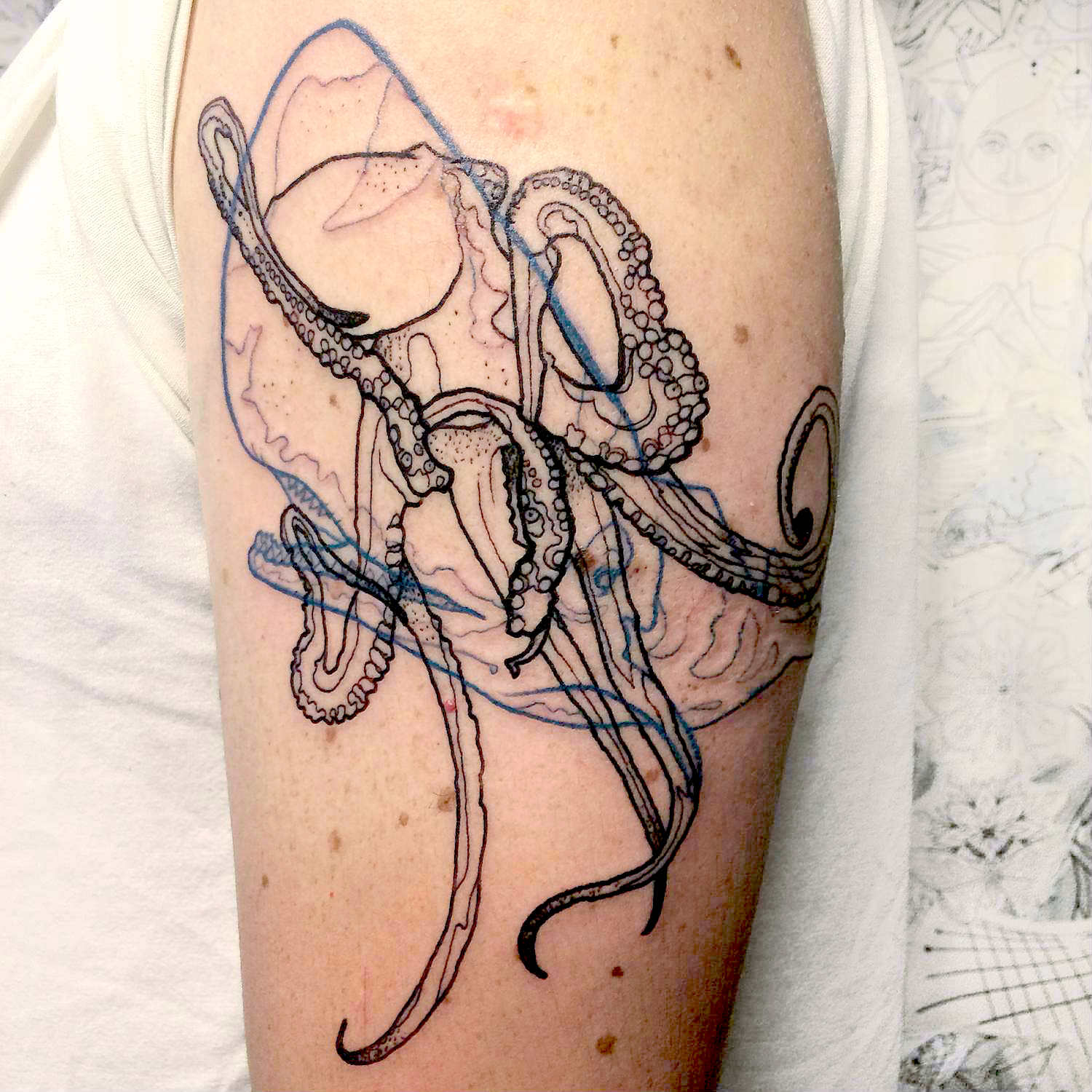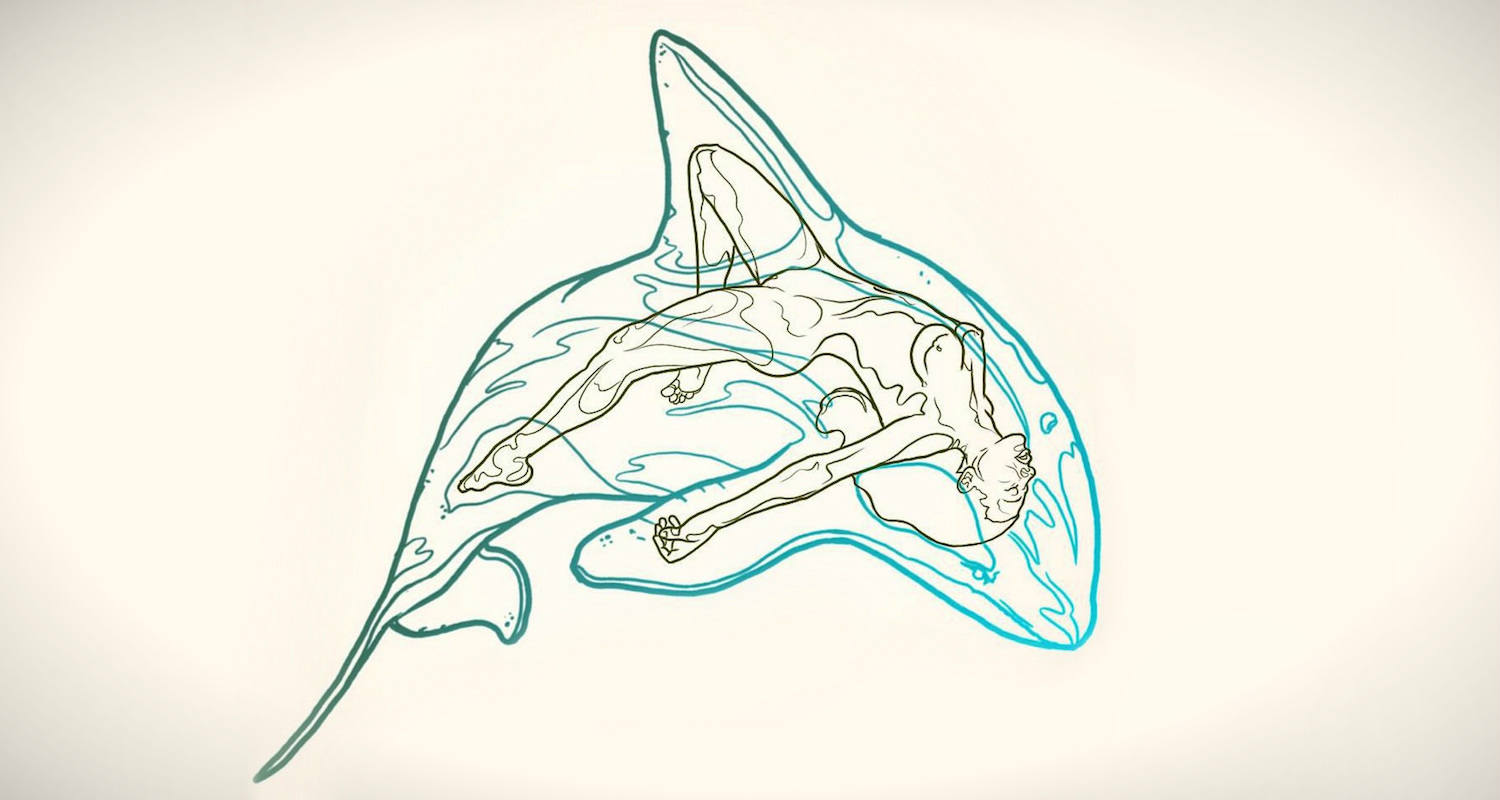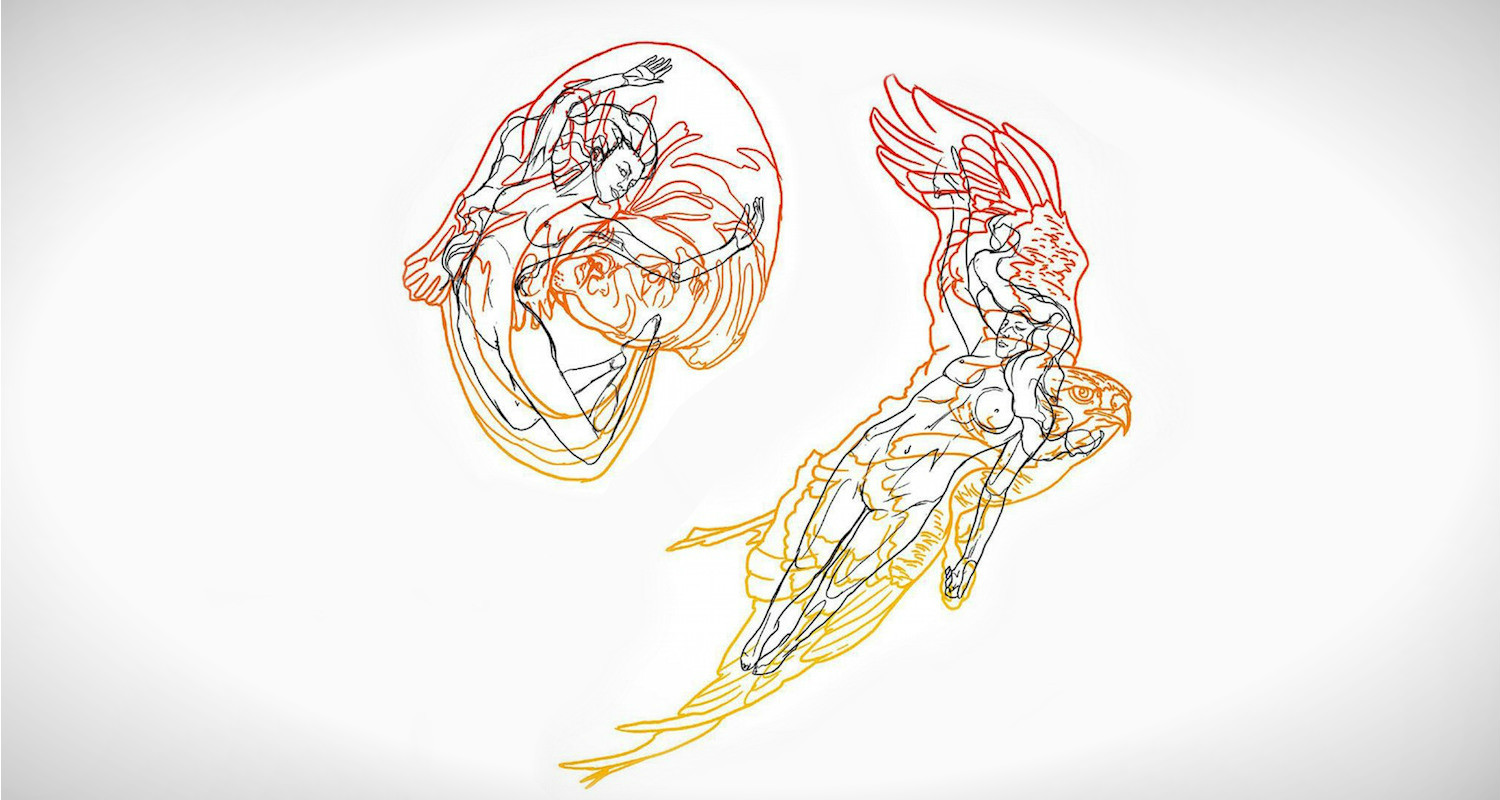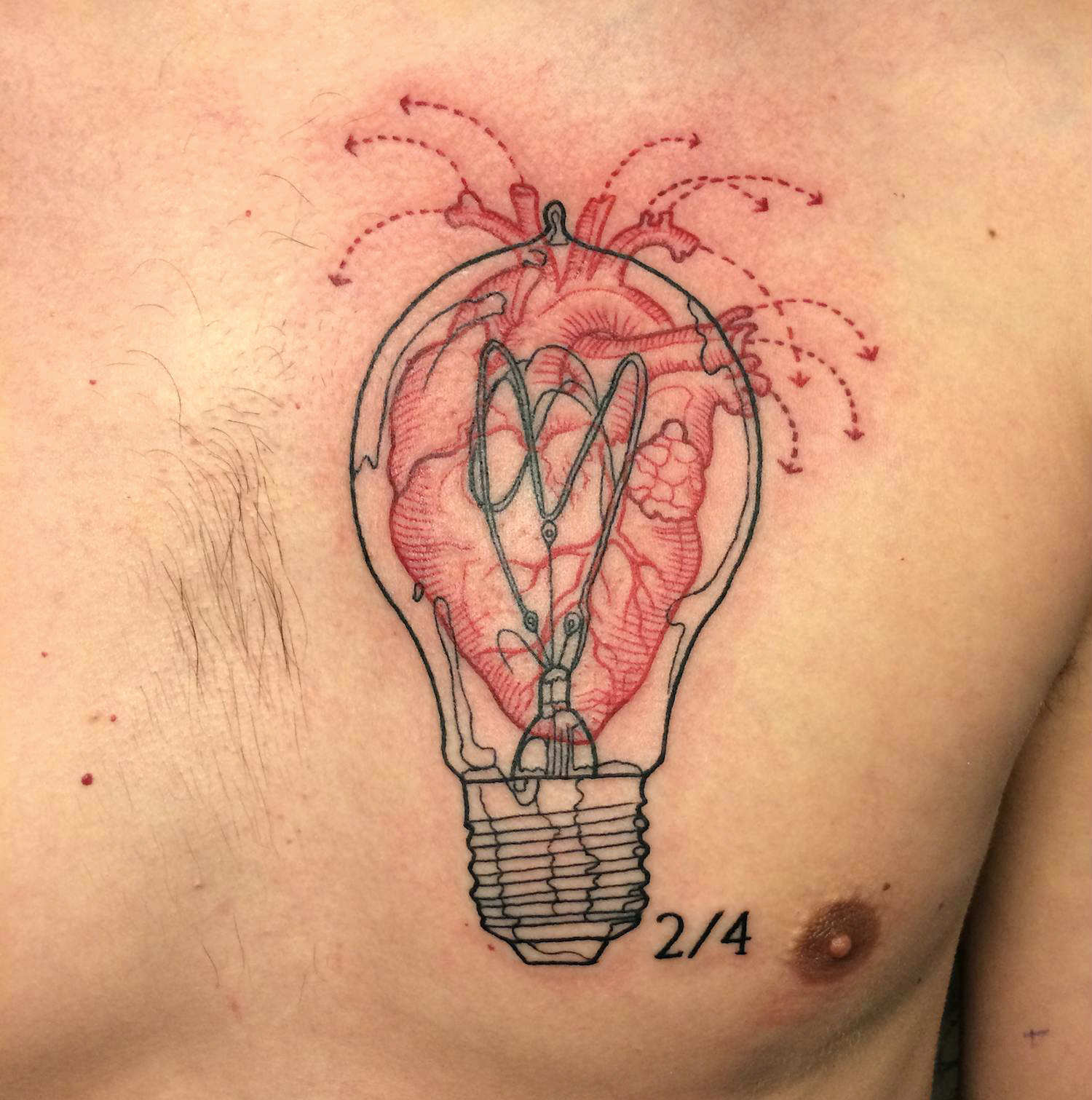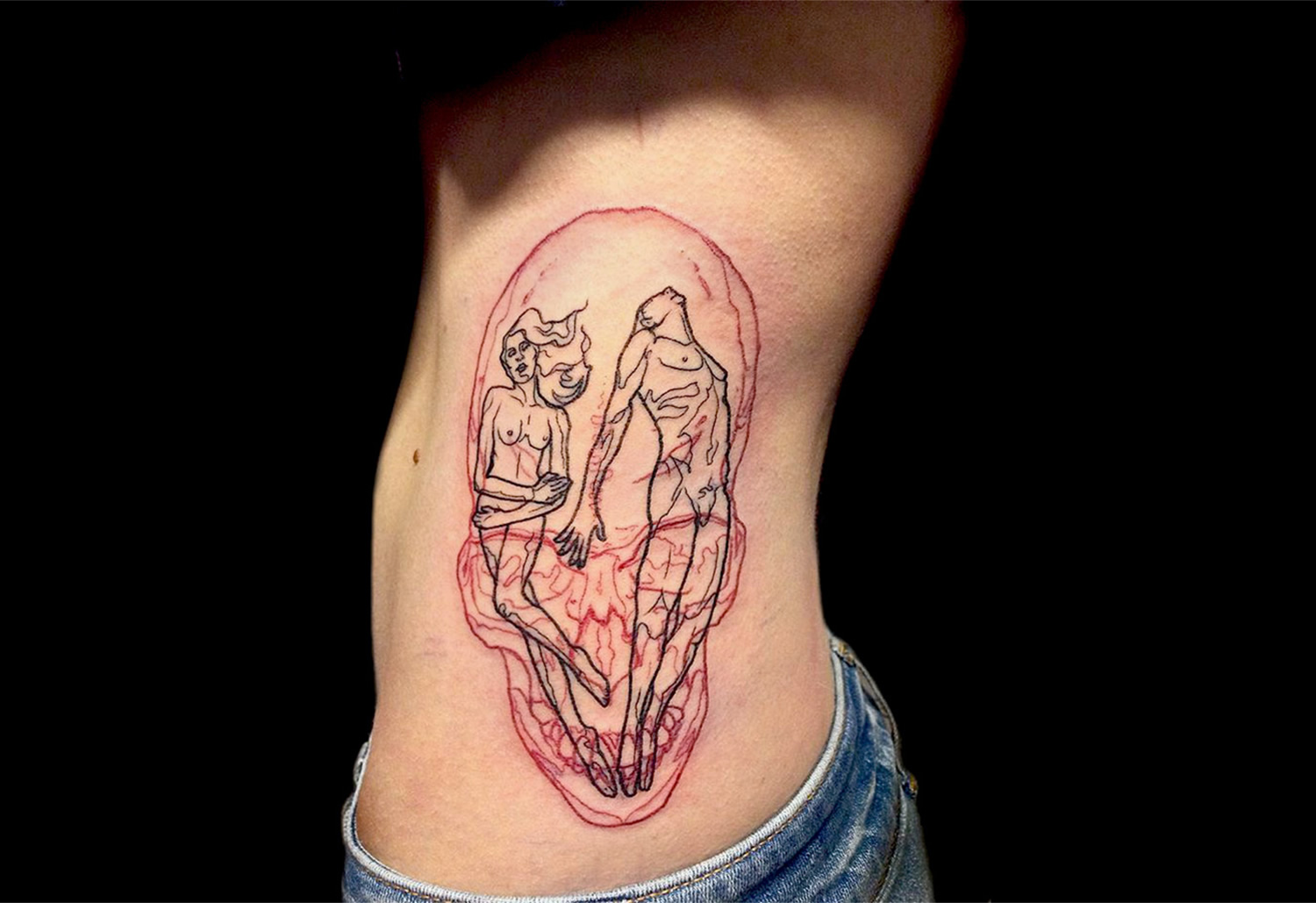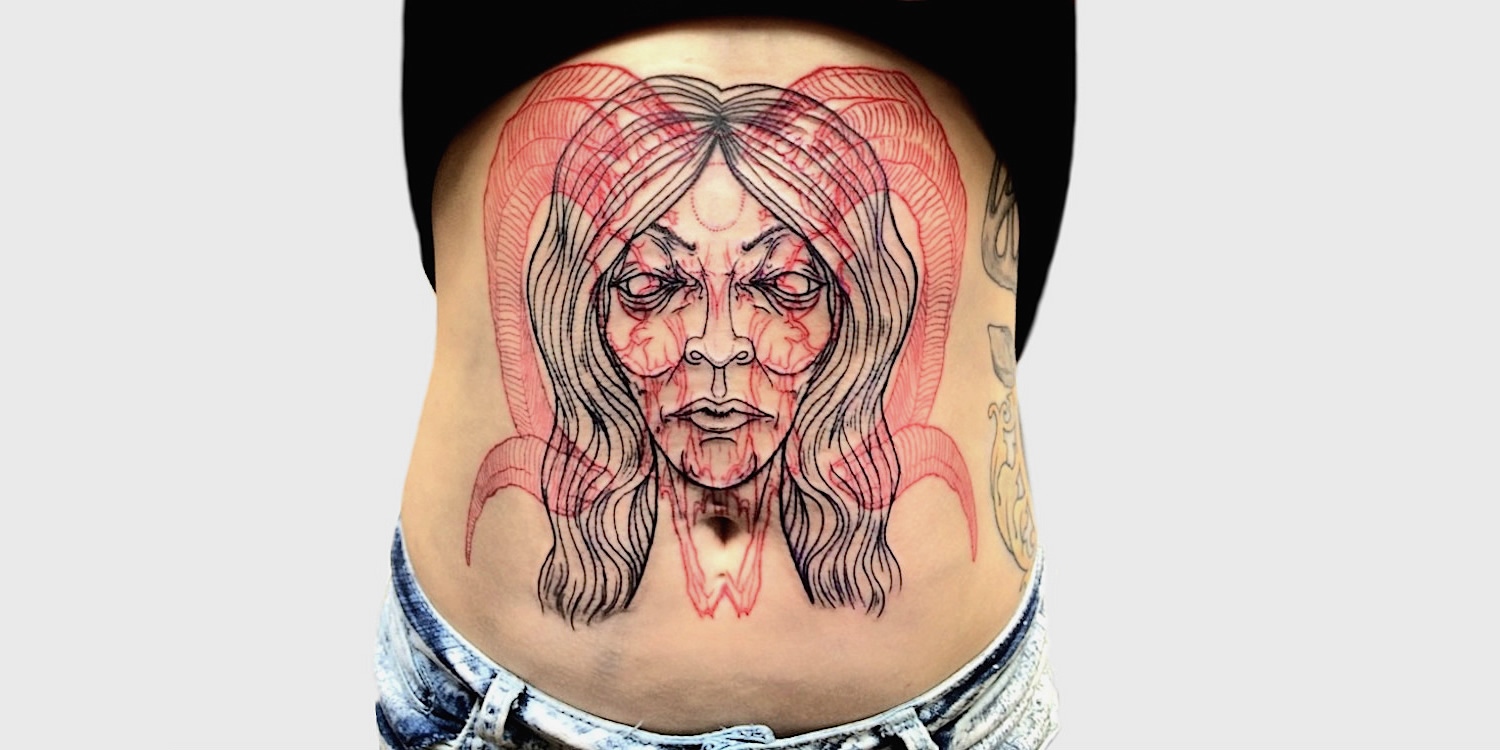 Photos © Pablo Puentes.