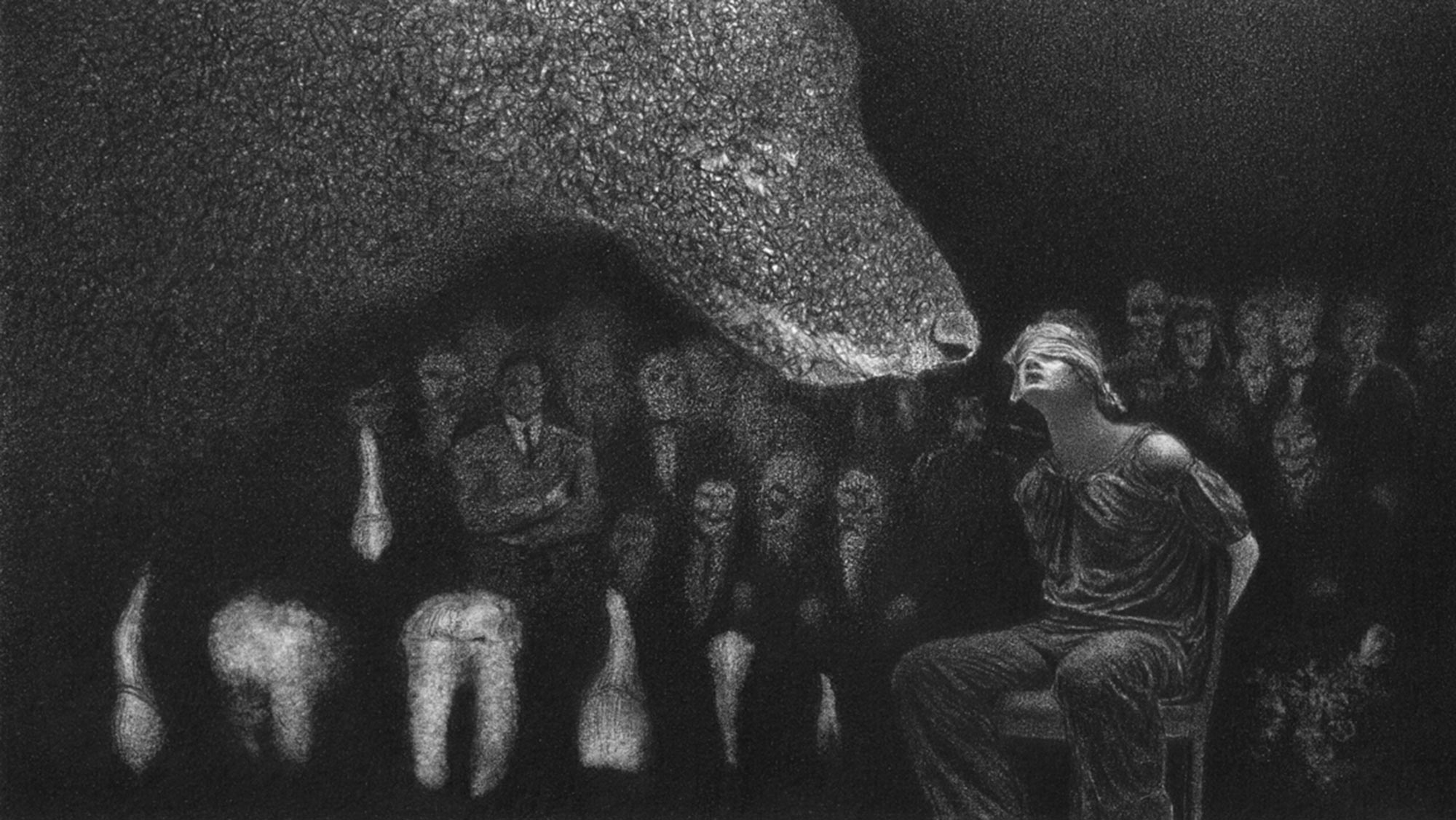 Note: Contains slight nudity.
Artist Alejandro Garcia Restrepo takes a cinematic approach to his graphite drawings. The dramatic still images feel like scenes from a silent film, full of tension and a desire to know what is next. Characters don strange attire and are found in desperate situations. The overarching theme of these images is pain—both the physical and psychological, victims and victimizers. Its repercussions—the wounds, for instance—are something Restrepo highlights in these drawings as his characters struggle with what's next.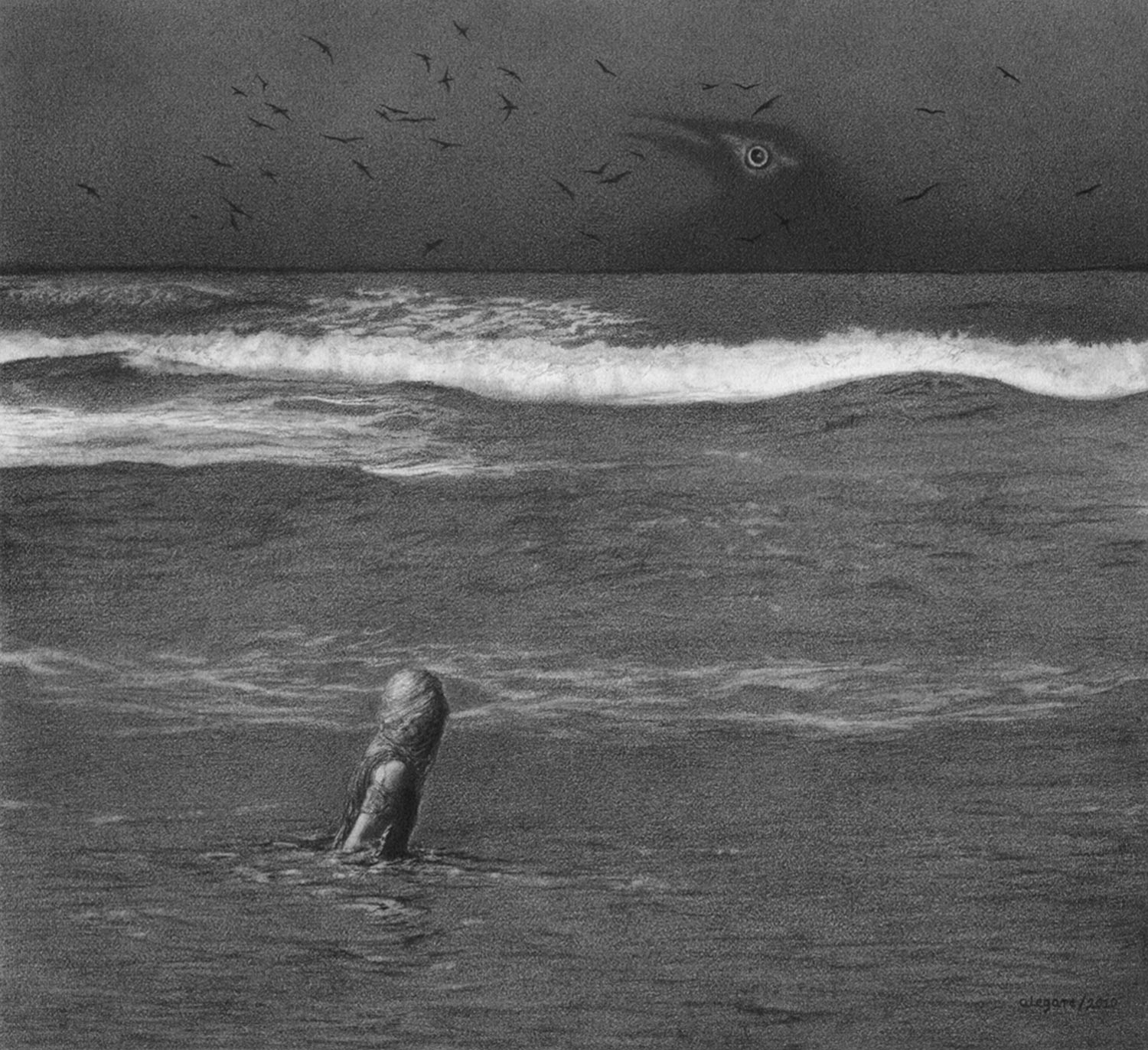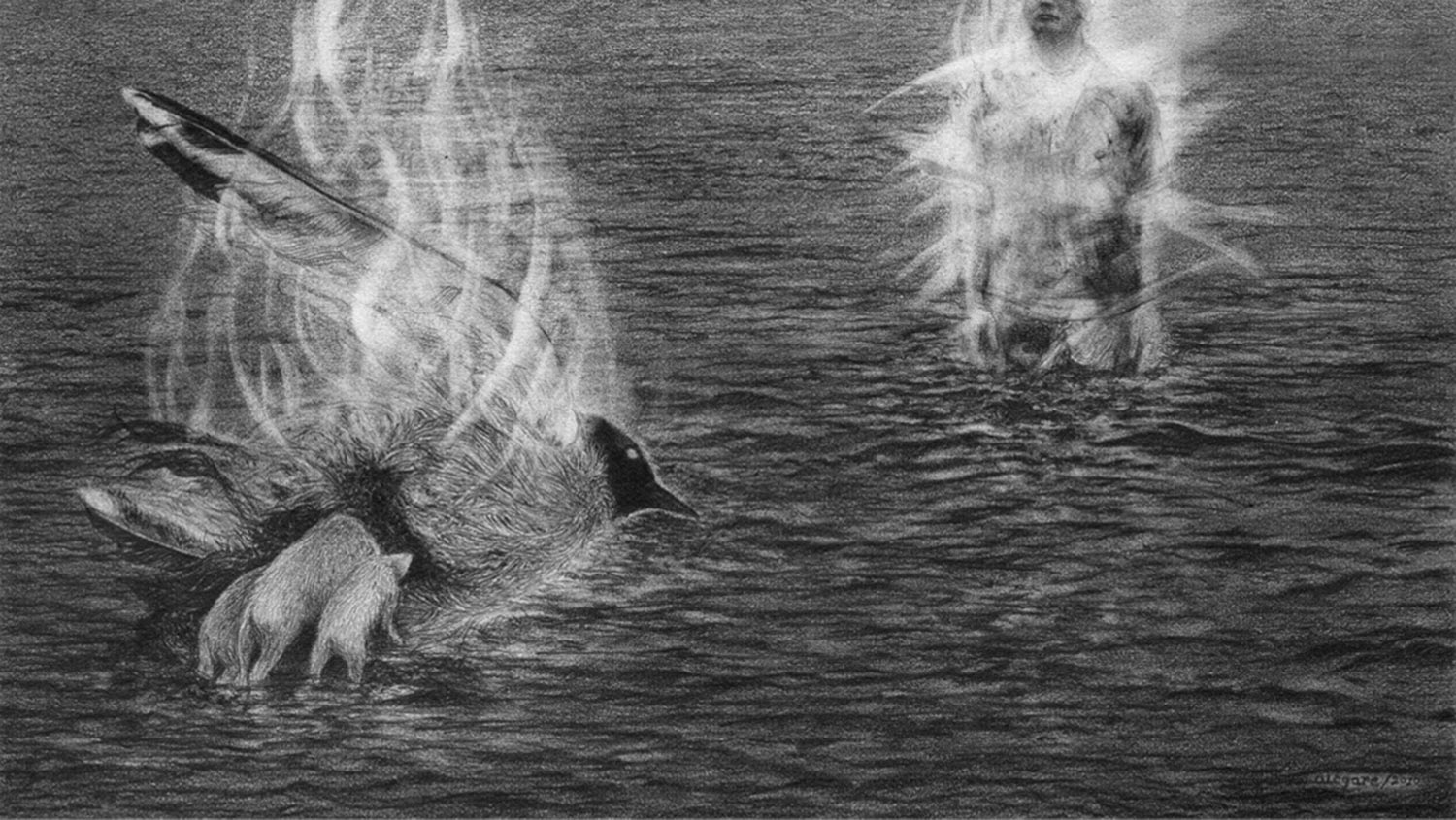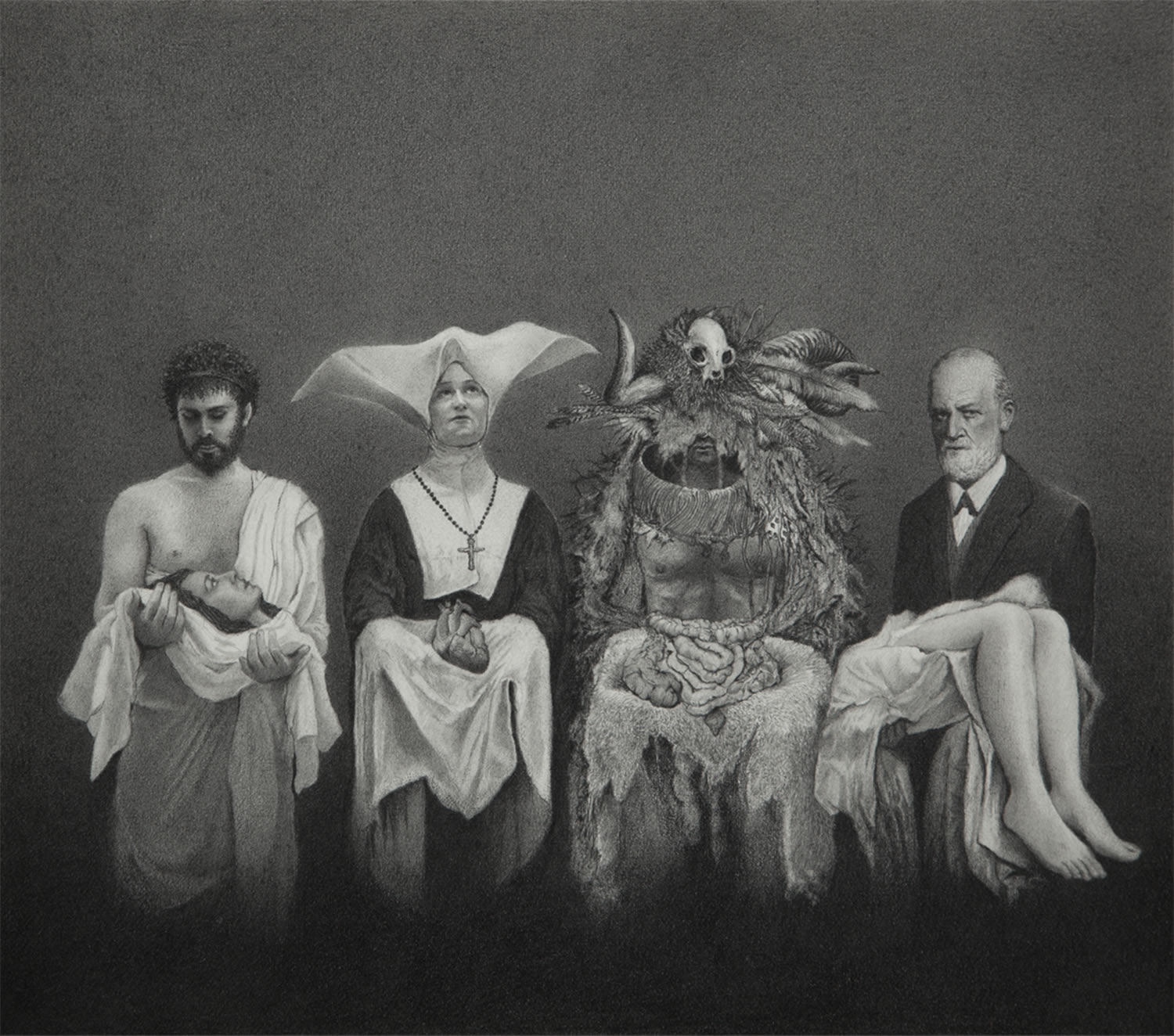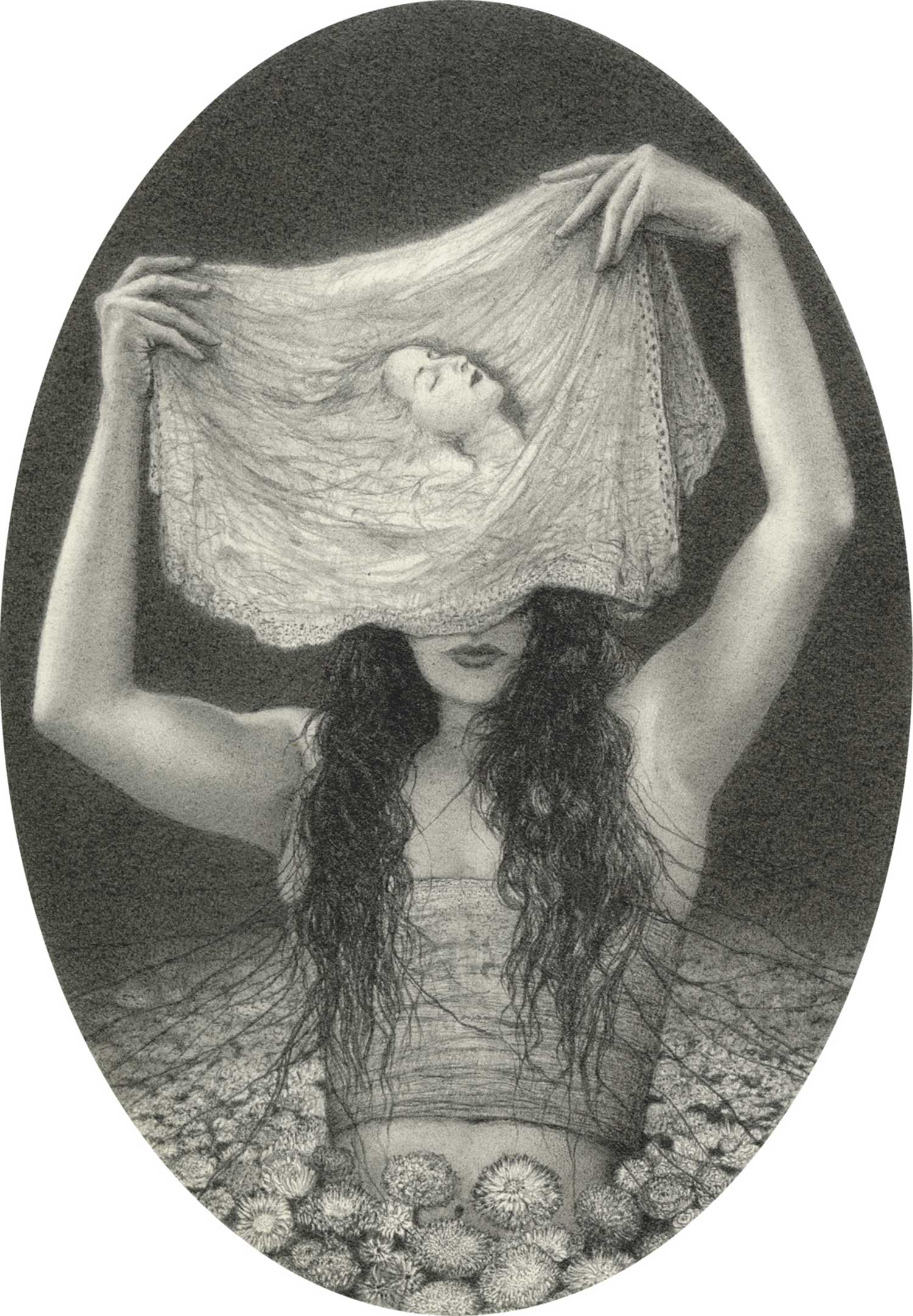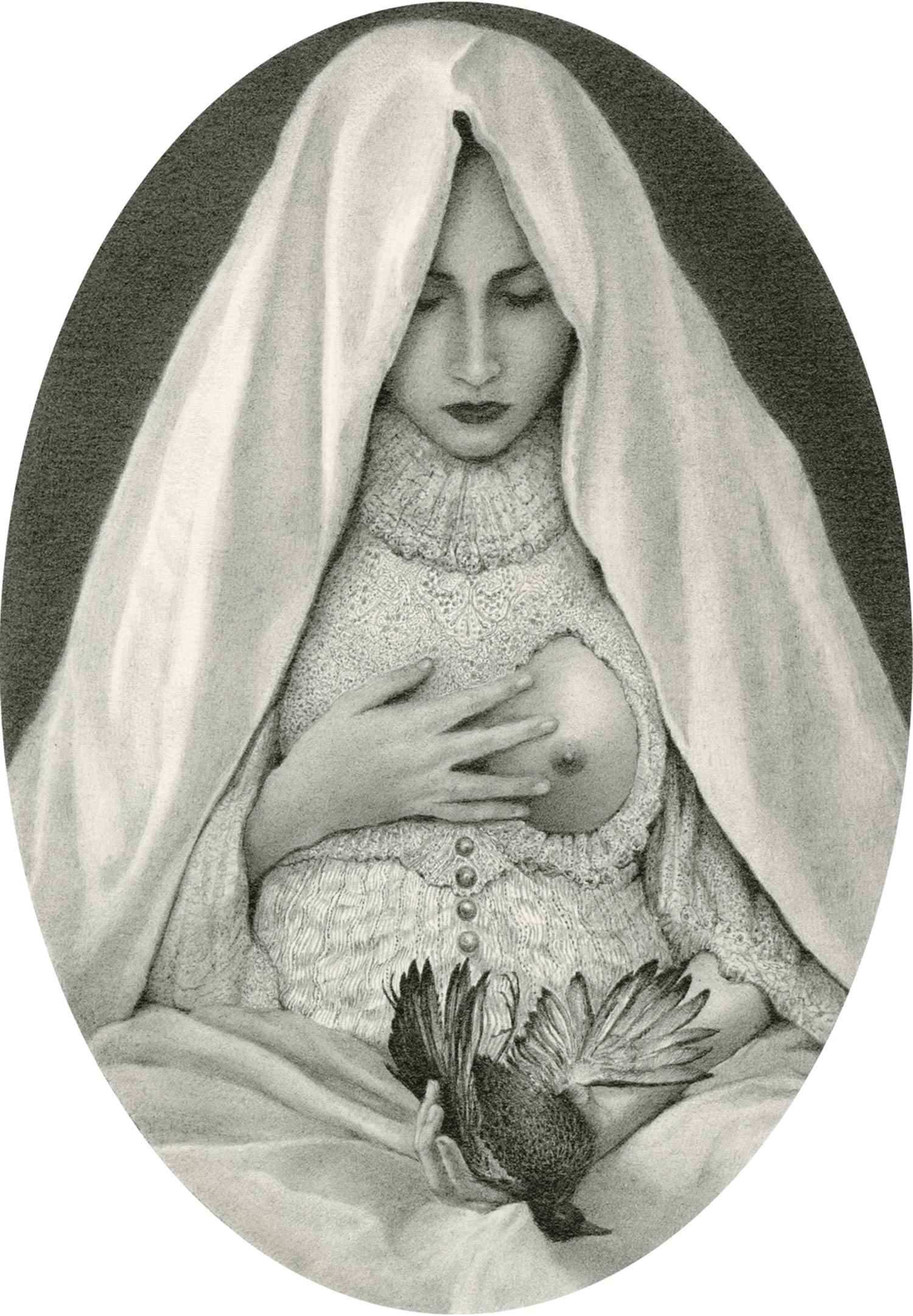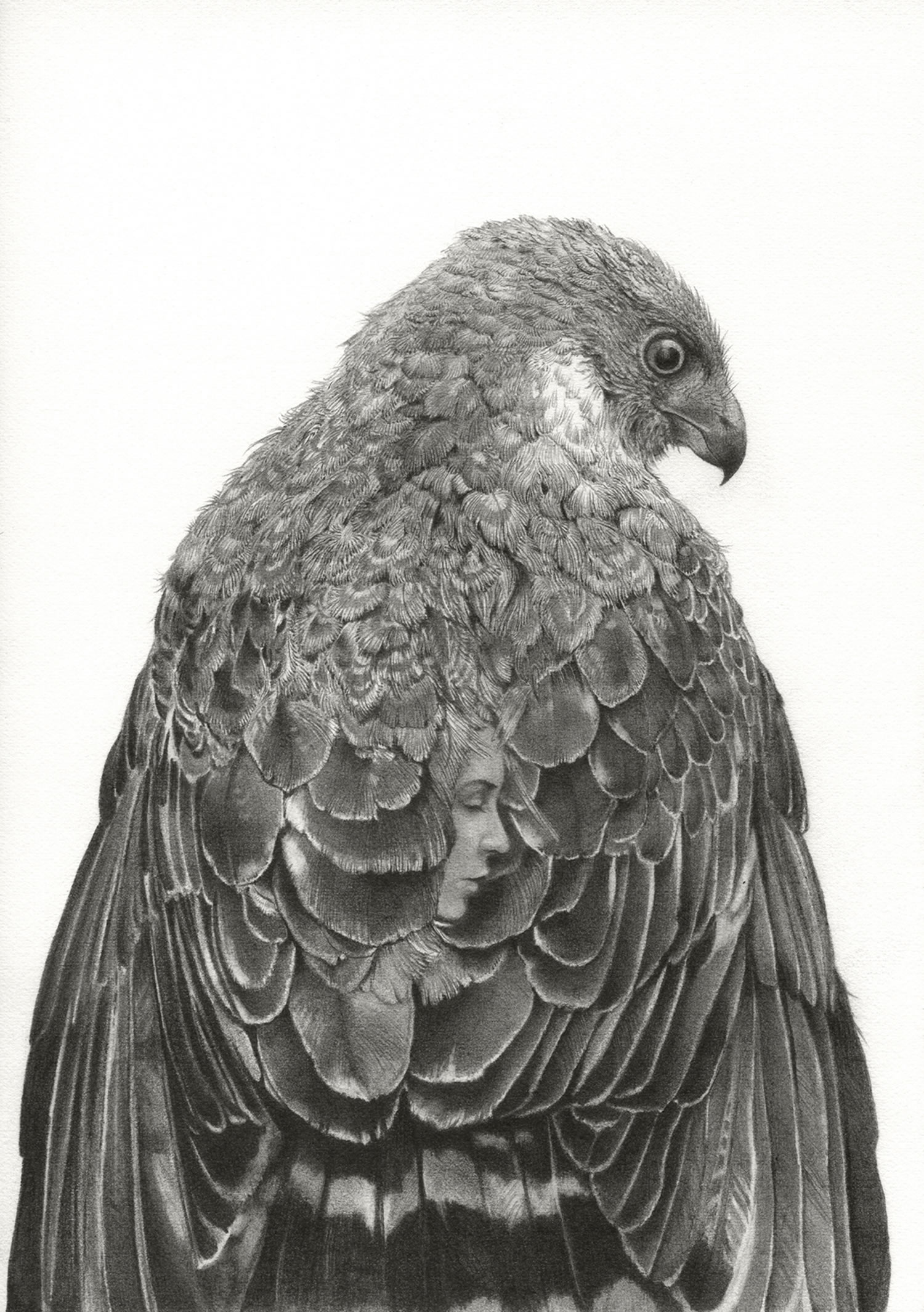 Images © Alejandro Garcia Restrepo.