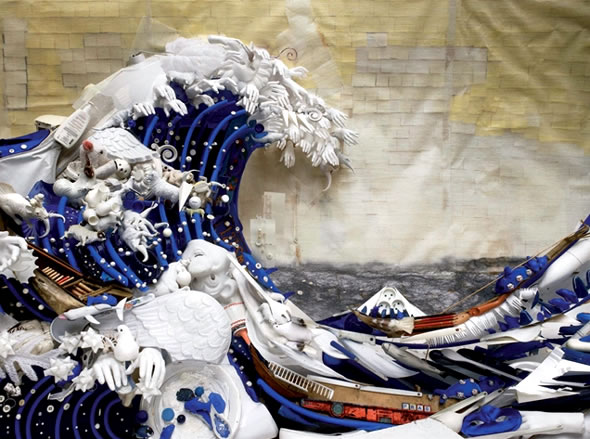 French artist Bernard Pras remakes famous paintings through the use of daily objects. Fantastic!
Notes about Pras (from bio):
Pras was born in 1952 in the south-west of France in a toy shop.

After more than 20 years spent as a painter, and also a sculptor of recovered objects, Pras conceived in 1997, an astonishing form of expression, using photography as a basis for the creation of what amounts to a form of installation art.

Pras's work does not illustrate the painter's art but the way the eye views an object.

In fact, brush and paint are replaced by the object itself.

By anamorphosis he creates a picture in relief and gives birth to portraits by randomly accumulating common objects.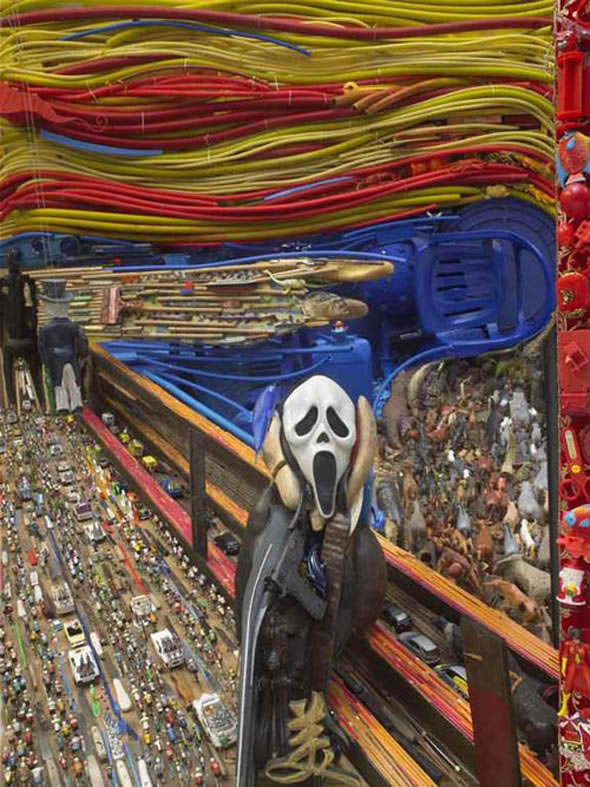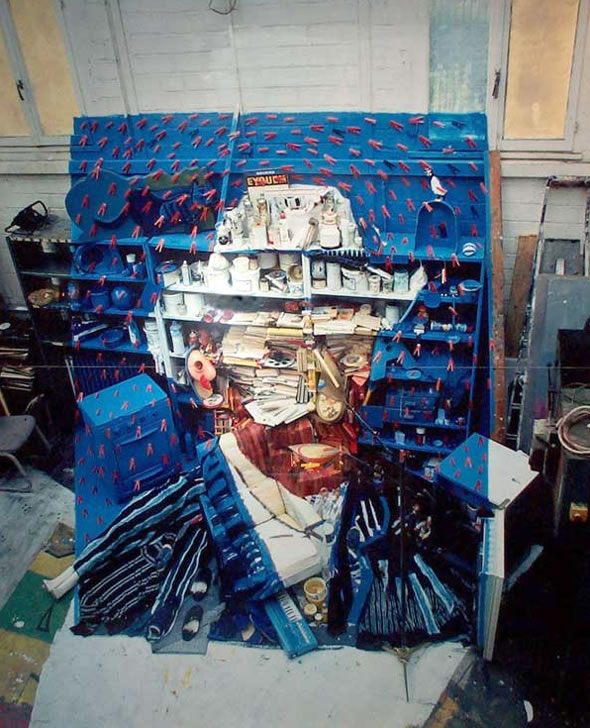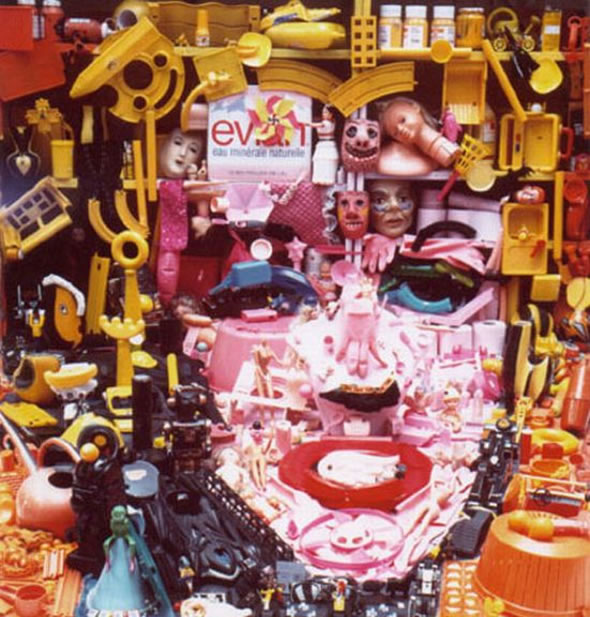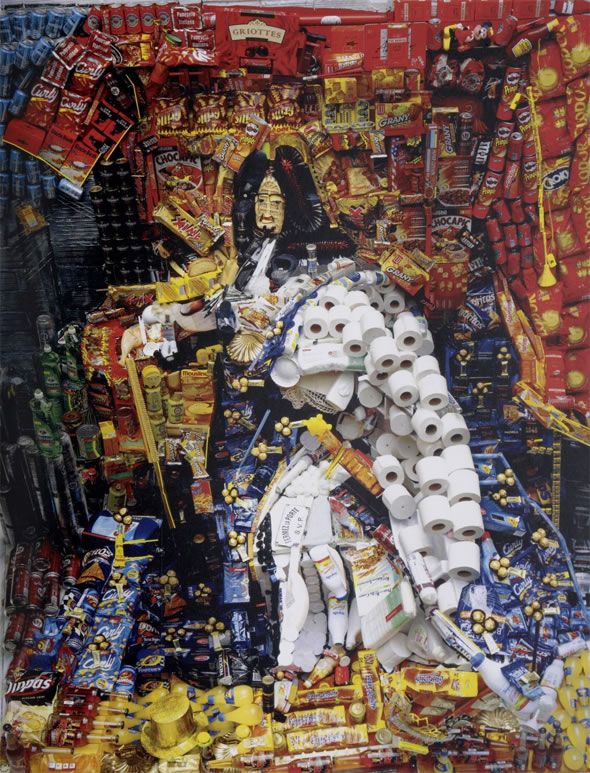 Below: Original paintings that inspired the art of Bernard Pras.

Link via Web Urbanist