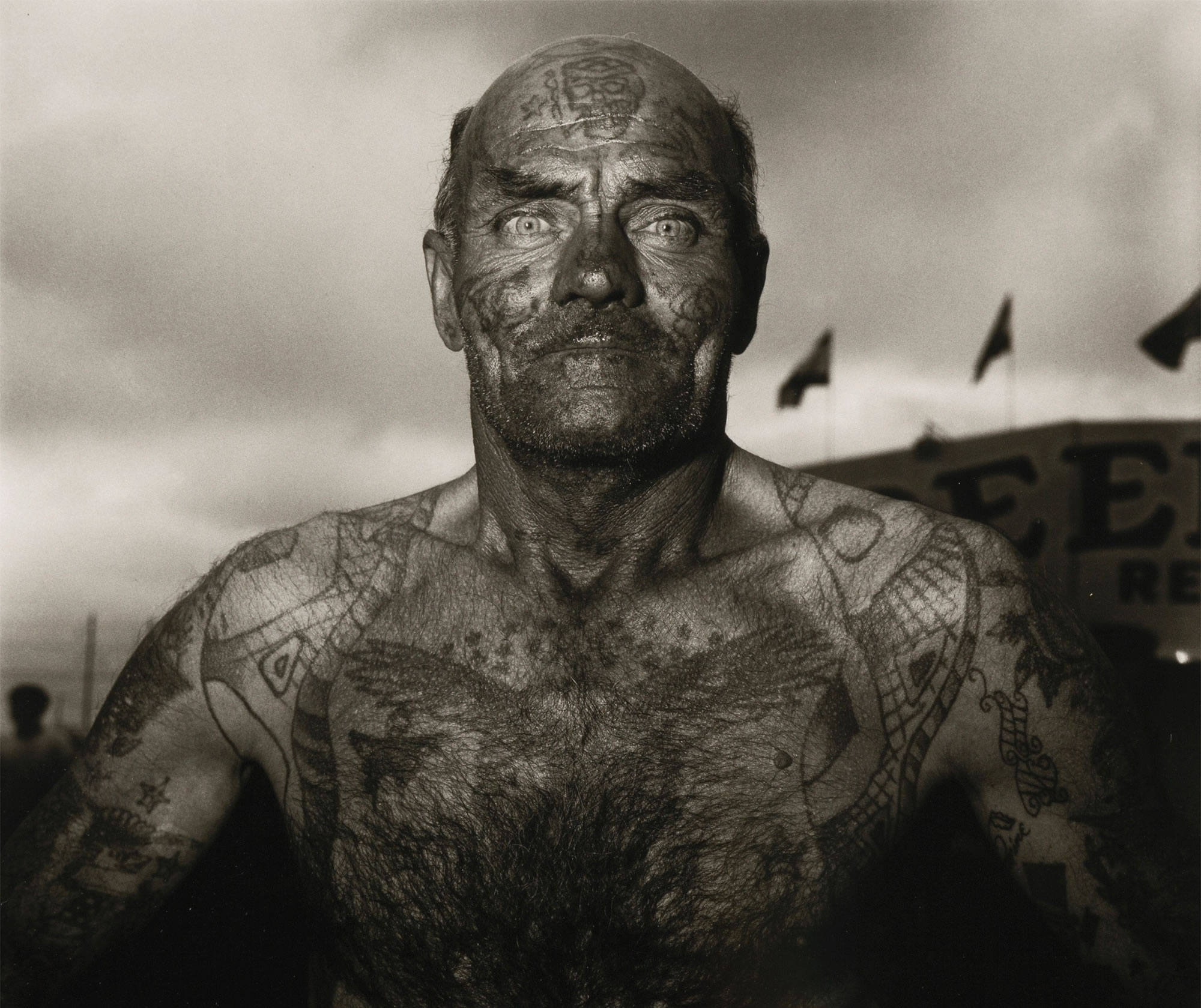 Note: Contains nudity.
From the very start of her photography career, Diane Arbus was drawn to the seamy side of humanity. It became her mission to capture unsavory characters, social outcasts, the kind of people the rest of us turn away from—yet at the same time can't help but stare at. People with strange physical deformities and bizarre lifestyles. Many were circus sideshow freaks, although today we might more politely call them performers.
In the 1960s and '70s, when Arbus was photographing circus folk and transvestites and nudist campers and other free-spirited fringe types, the images she produced electrified the art world. Throughout her career, her work was often misunderstood (perhaps contributing to her suicide), but over time the critics and cognoscenti caught on. She was fiercely commited to immersive artmaking, and the impact of her photographs endures. Looking at them now, they may have something new to tell us.
Above: "Tattooed Man at a Carnival, Md." 1970.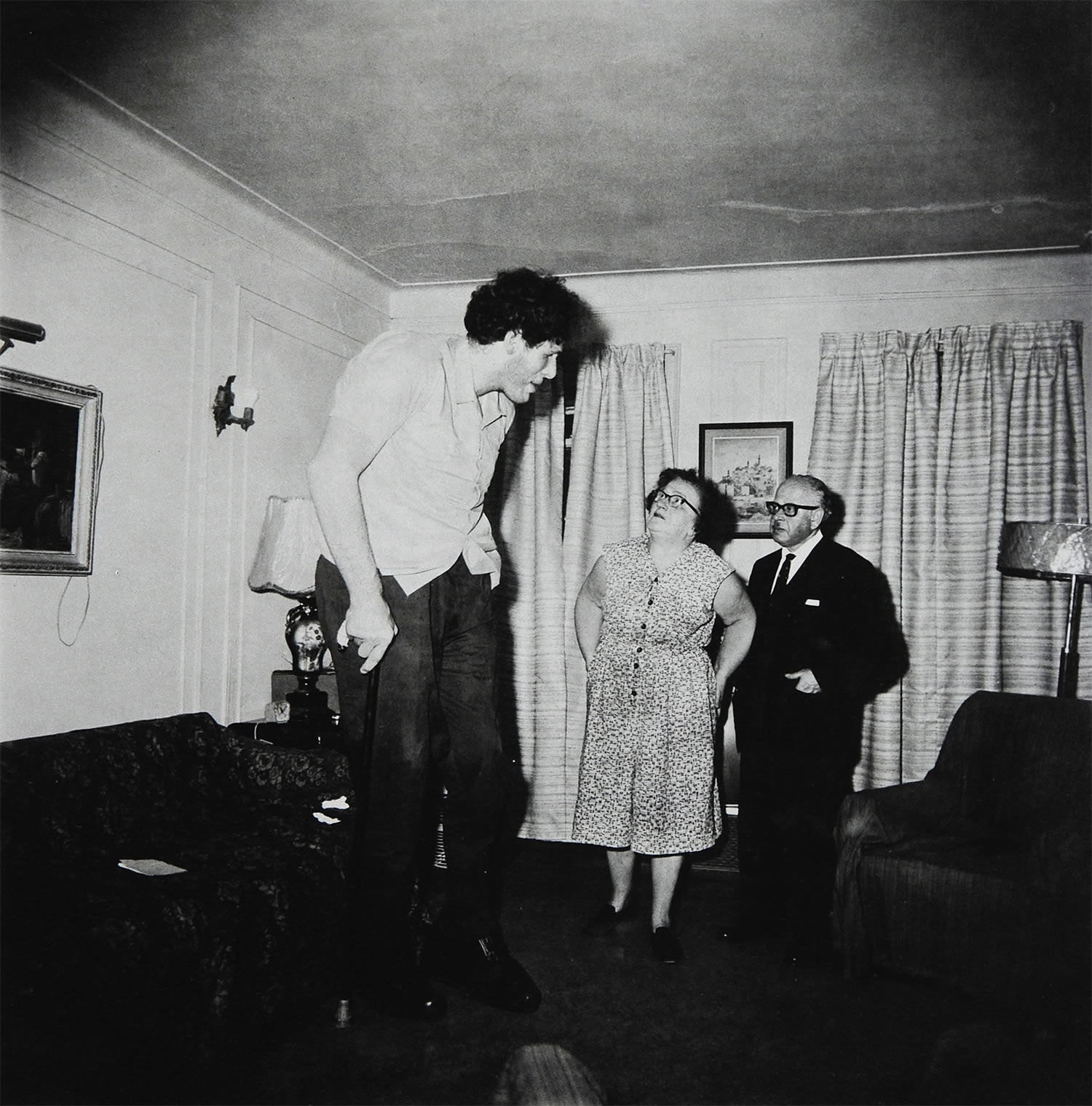 One of Arbus's most recognizable images, this family portrait shows a giant man not in the prime of his life, but in his decline.
The Jewish Giant
Arbus's modus operandi was to spend time getting to know her subjects, to develop a connection and gain their trust, before asking them to pose for the camera. Sometimes it took even longer before she'd print a photo, holding out for the most striking image. Her image of the so-called Jewish giant and his parents came after almost a decade of visits to their New York apartment. Eddie Carmel's exact height is unknown—well over 7 feet, possibly nearly 9 feet. He wanted to be an actor but could only find work as a circus attraction, and died at 36, two years after the photo was taken. It's become a hallmark of Arbus's work.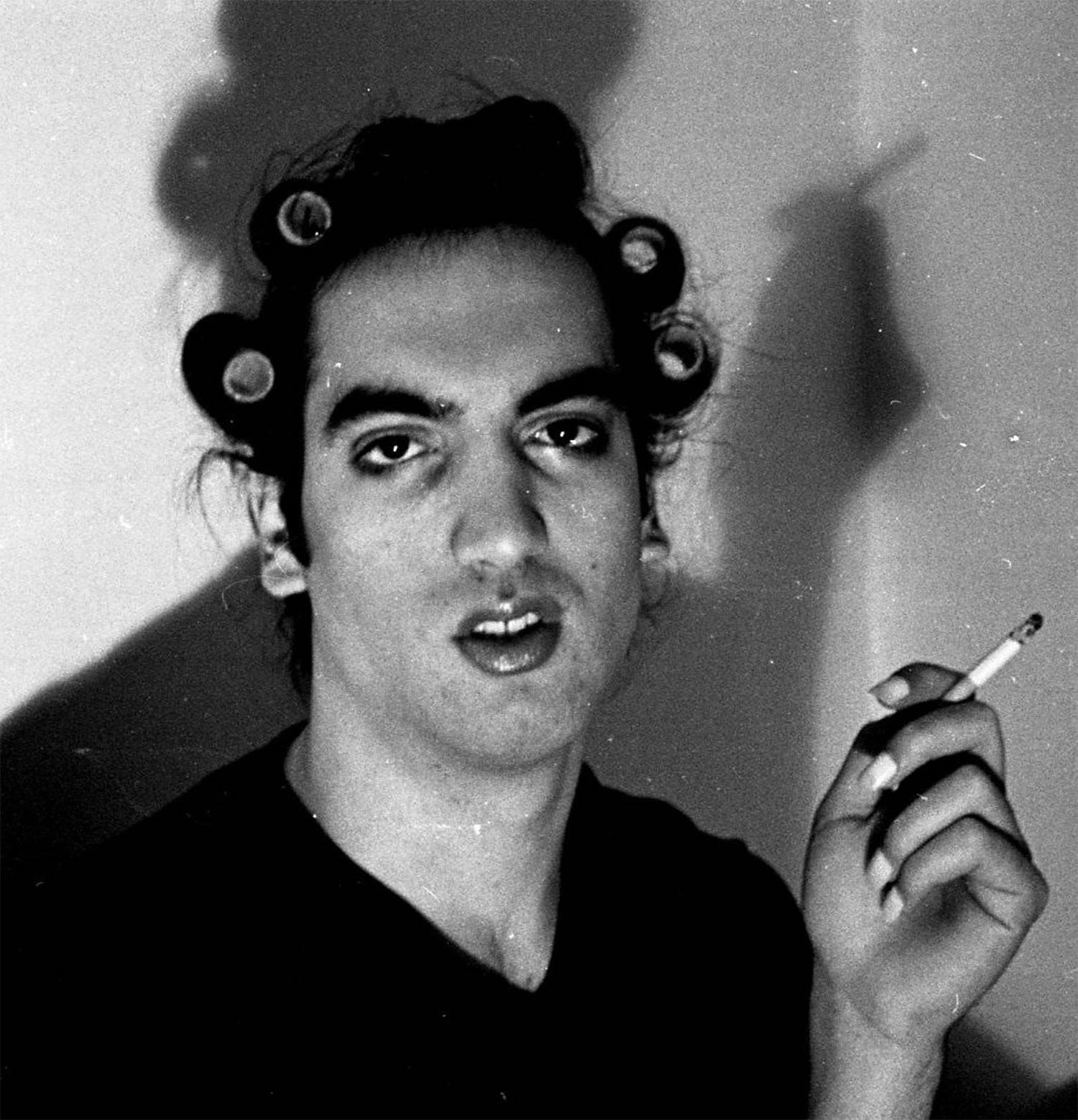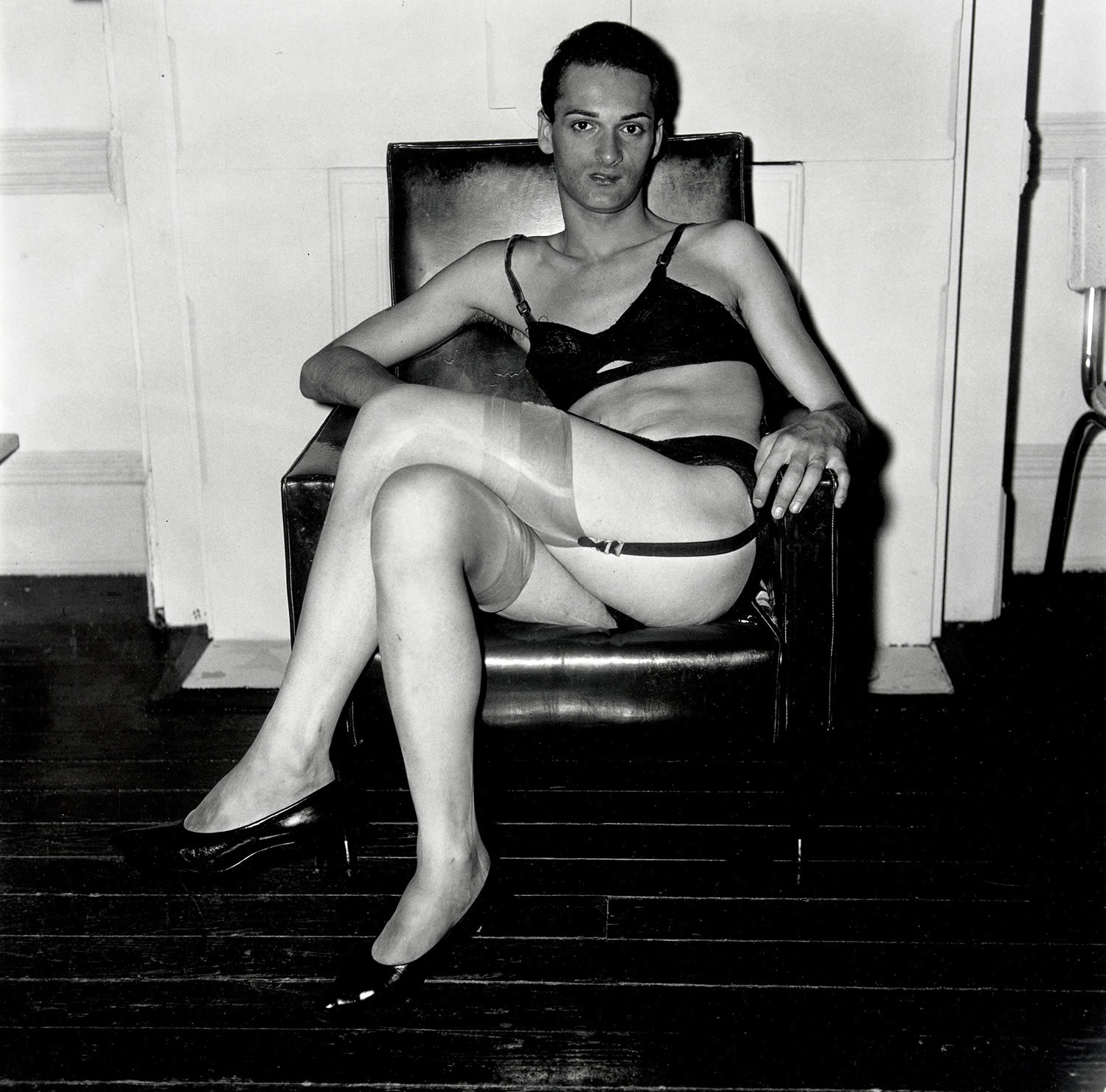 Playing with gender provided endless fascination and challenged ideas of acceptable behavior.
Men Being Women
Starting in the late 1950s, Arbus was on an artistic path quite divergent from her upbringing. Coming from a wealthy, well-educated family—her parents owned a high-end Fifth Avenue department store; her brother was an award-winning poet—she took her camera and dove headfirst into an underground world of oddballs and outsiders. Certainly transvestites and others on the gender-bending spectrum were outside the bounds of polite society, and Arbus connected with them deeply. An artist ahead of her time, she discovered something then that society is just now coming to grips with: "To a transvestite, sexual identity seemed to be more a predilection than a necessity of gender."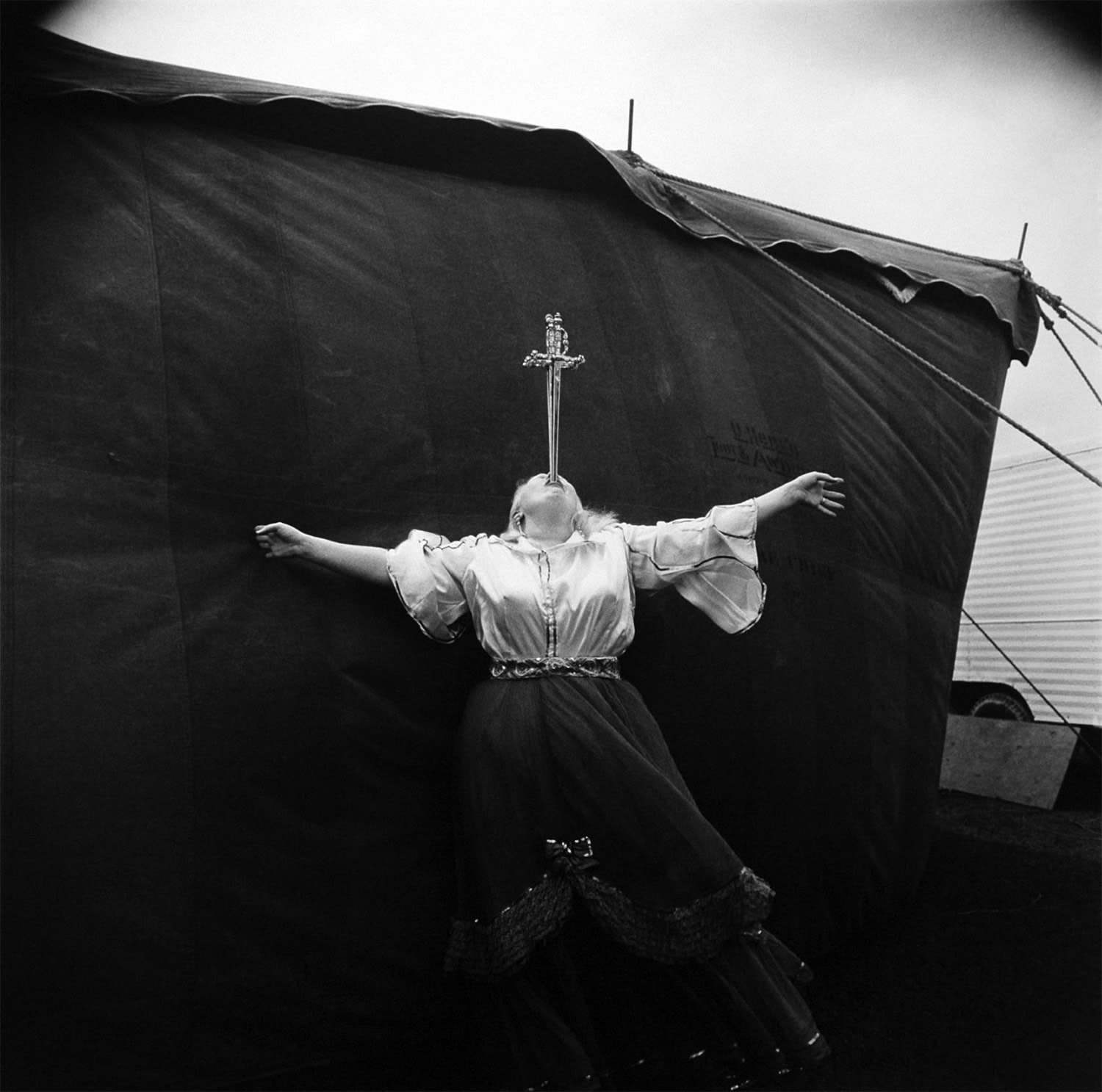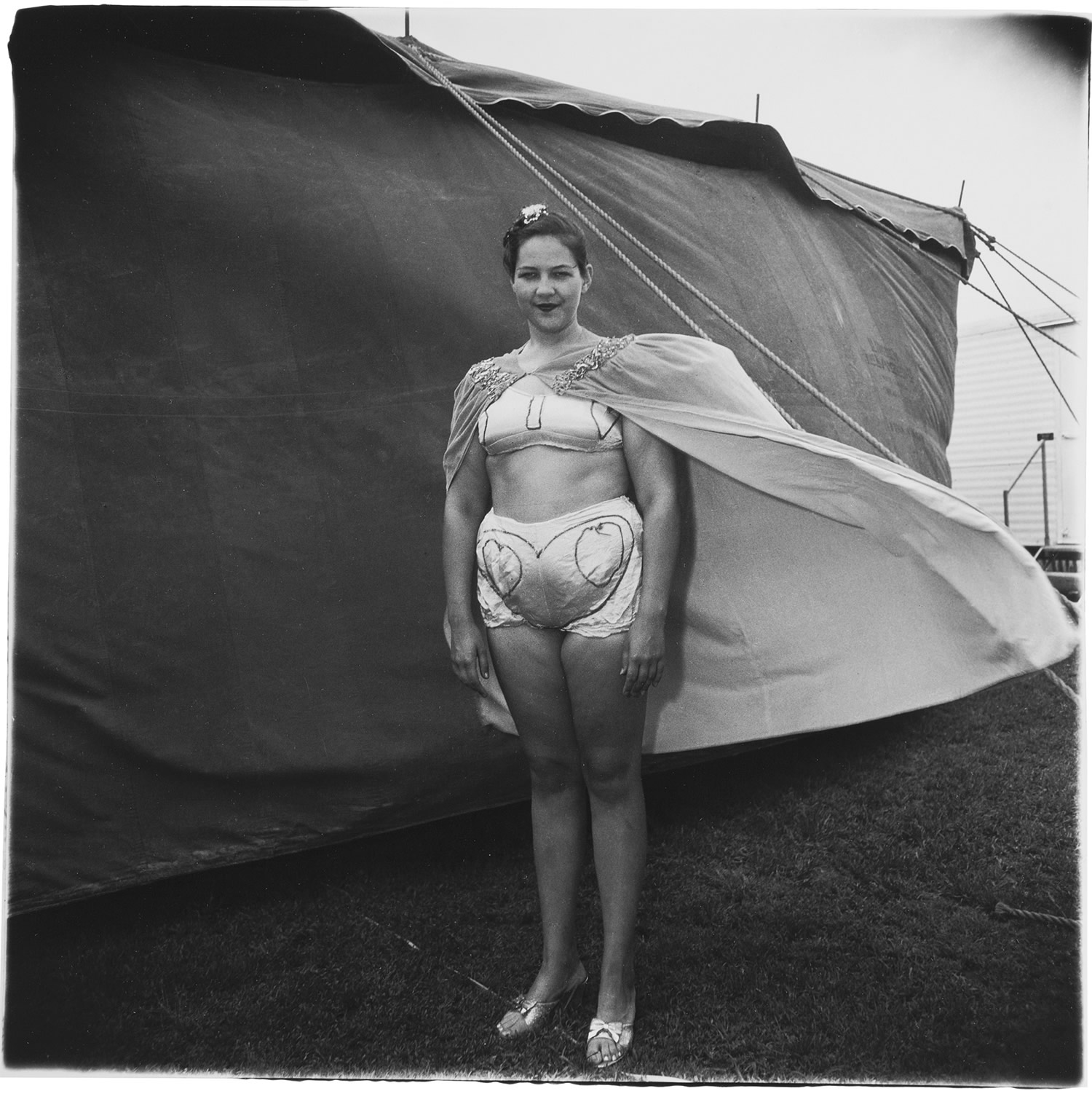 Throughout the Northeast, smaller circuses pitched tents in fields and displayed their particular weirdness along with the clowns and animals and acrobatic acts.
Circus Performers
True to her desire for unorthodox experiences, Arbus followed an interest in circus performers not to the big top, but to small regional circuses in the Northeast. She'd visit the bigger, more popular Ringling Brothers and Coney Island sideshows too, but her real attraction was to the smaller, weirder shows and people. In the words of her friend the Amazing Randi, "Diane was fascinated by weirdos. Not just by their weirdness but by their commitment to weirdness." She would take a gentle approach, taking time to earn their trust while overcoming her own fears and prejudices, with the camera as a buffer.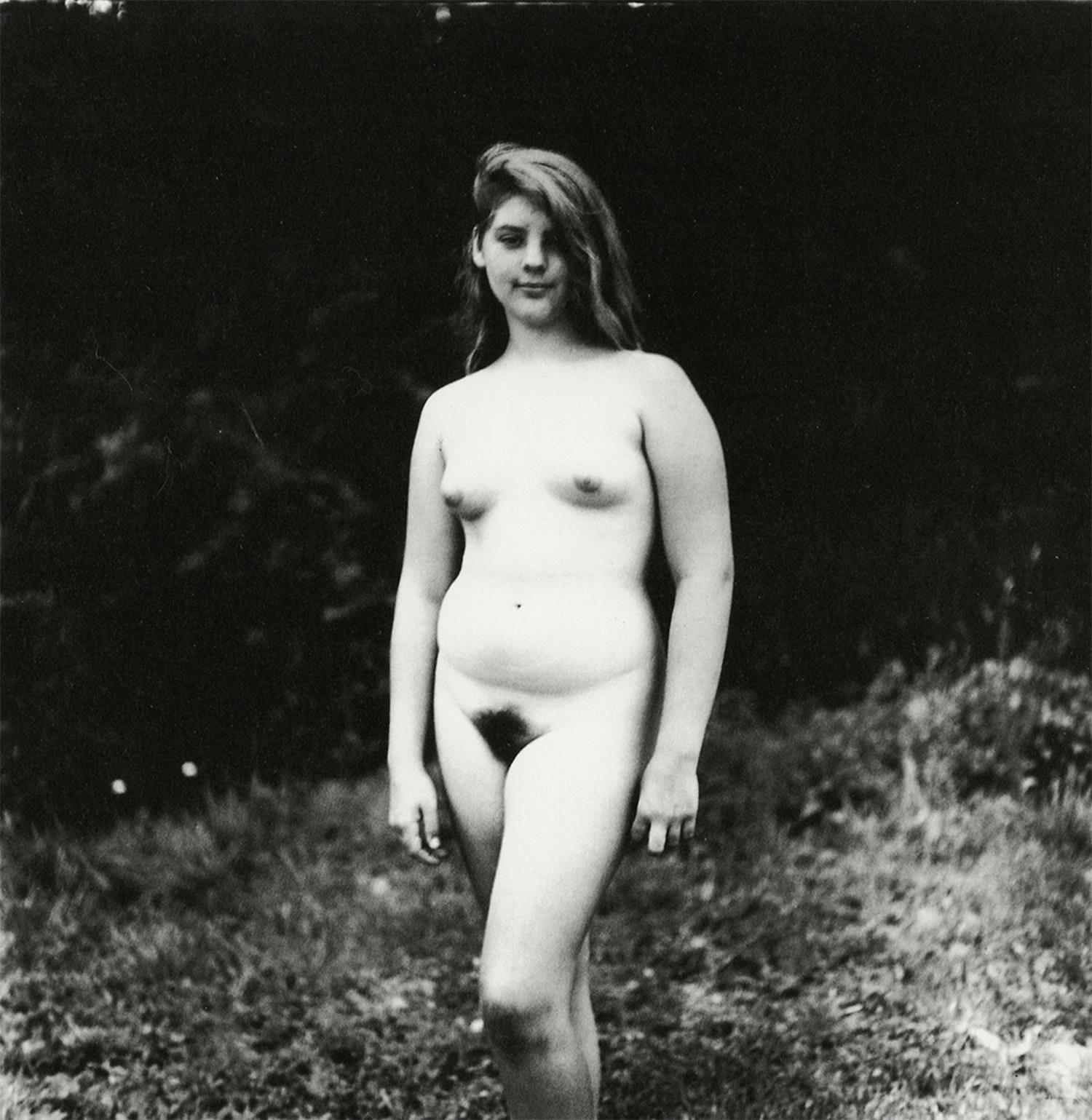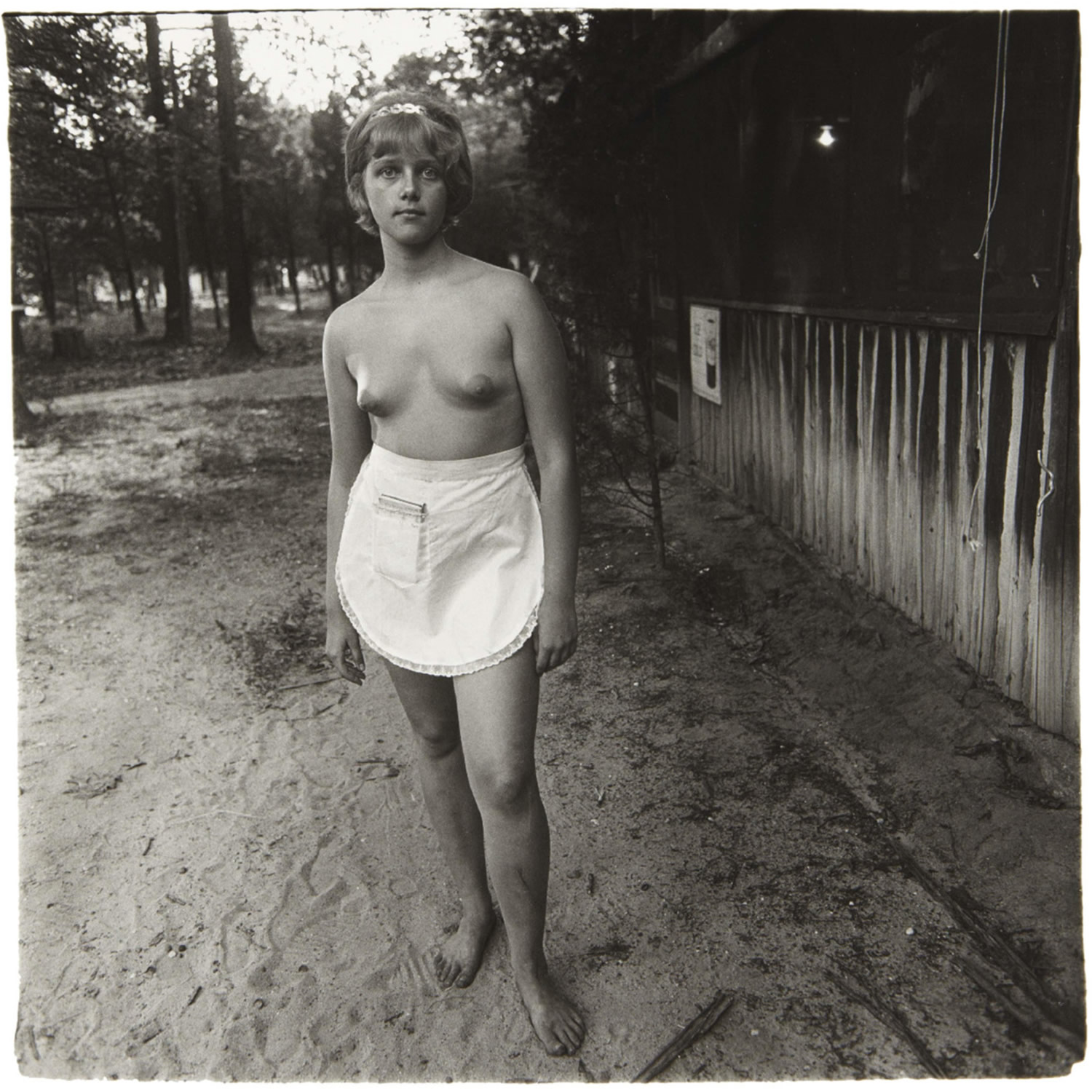 The woman in the bottom photo was 13 when this was taken in 1963. In an interview in 2005, with Arbus having achieved recognition as an important artist, she said, "had I known it was going to result in an iconic image 40-some years later, I would have taken notes."
Nudist Campers
Facing uncomfortable situations and society's outcasts led Arbus to nudist camps in New Jersey and Pennsylvania, summer getaways for naturists of all persuasions. Immersing herself—in order to get permission to take photographs, she got naked too—she found the scene provocative, and also a little disgusting. She noticed the kinds of social interactions among campers, and the differences among camps, sussing out the rules of acceptable behavior in the various nudist communities. Then she produced an indelible series of sincere, sensitive images.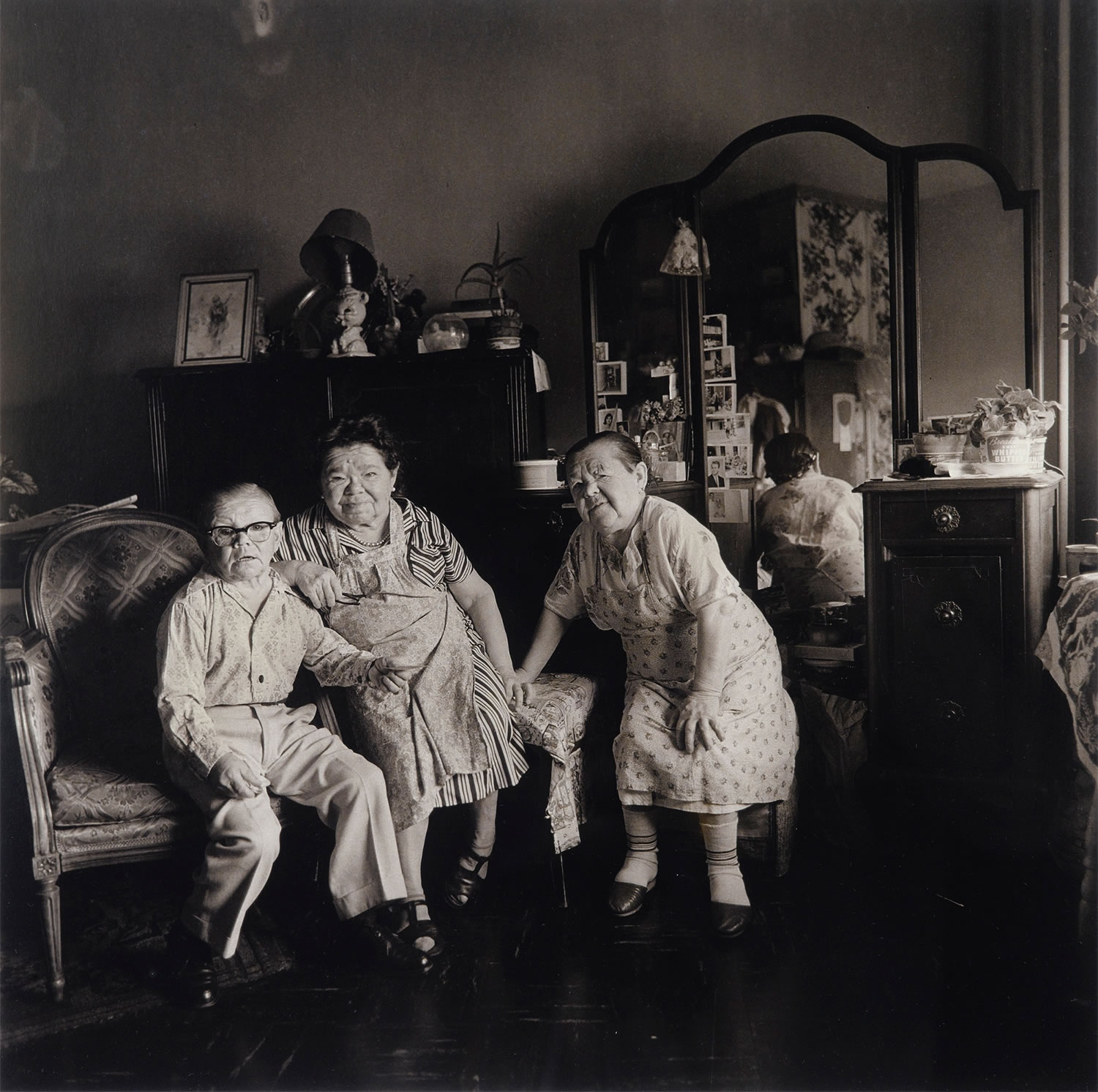 Arbus was drawn to the whole spectrum of human deformity. "Russian midget friends in a living room on 100th street, NYC," 1963.
Dwarfs in New York
On the opposite side of the scale from the Jewish giant were the dwarfs Arbus met and photographed. By turning her attention, and her camera lens, to misshapen, physically deformed people, she allowed them to be seen in a way they almost never were—as individual human beings, not freaks. At the same time, she embodied the idea of suffering for one's art by confronting her own socially conditioned fears. Ultimately, the suffering was too great to overcome, and after a lifetime enduring bouts of depression, Arbus committed suicide shortly after she turned 48. Today her work resides in the collections of major art museums.
References:
Transvestite and Amazing Randi quotes from Patricia Bosworth,
"Diane Arbus: A Biography." NY: Norton, 1984.
See also: "Masters of Photography: Diane Arbus" (on YouTube).