"I'm a nature lover, so most of my sketches are related to flora," Ukrainian tattooer Rit Kit explains. "But the more I drew, the more I wanted something fresh and native, to feel the plants without any steps in between."
Searching for a more organic design process, she started dipping live leaves in tattoo stencil ink, pressing them directly on her customers' bodies. "We don't know the definitive look when we start, just the colors, the mood and basic shape. It's my favorite way to make tattoos, and I think the most natural. They're like botanical fingerprints on the bodies of other brave nature lovers."
Top: Fern leaf pressed on skin.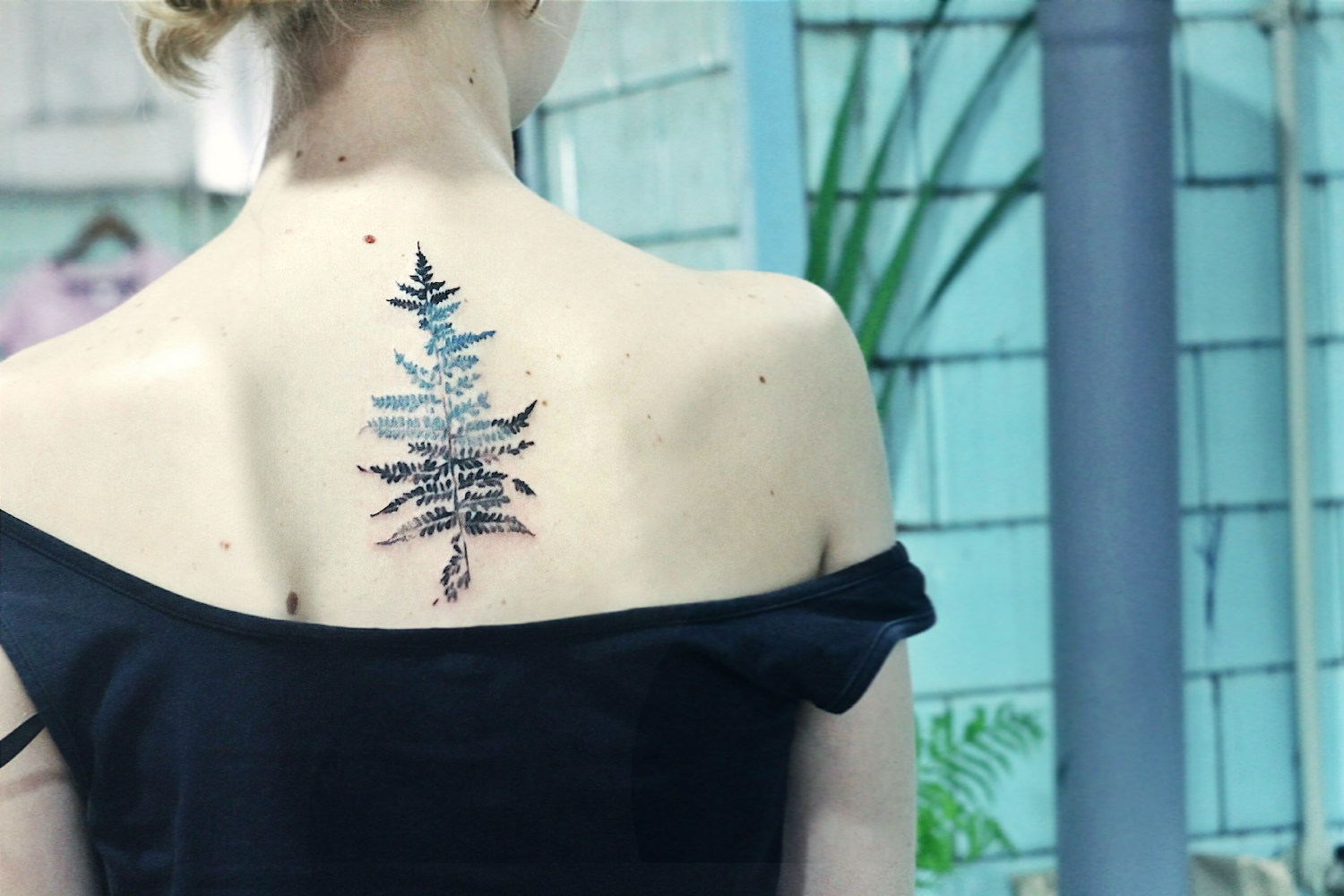 The final tattoo accepts naturally occurring asymmetry and imperfections.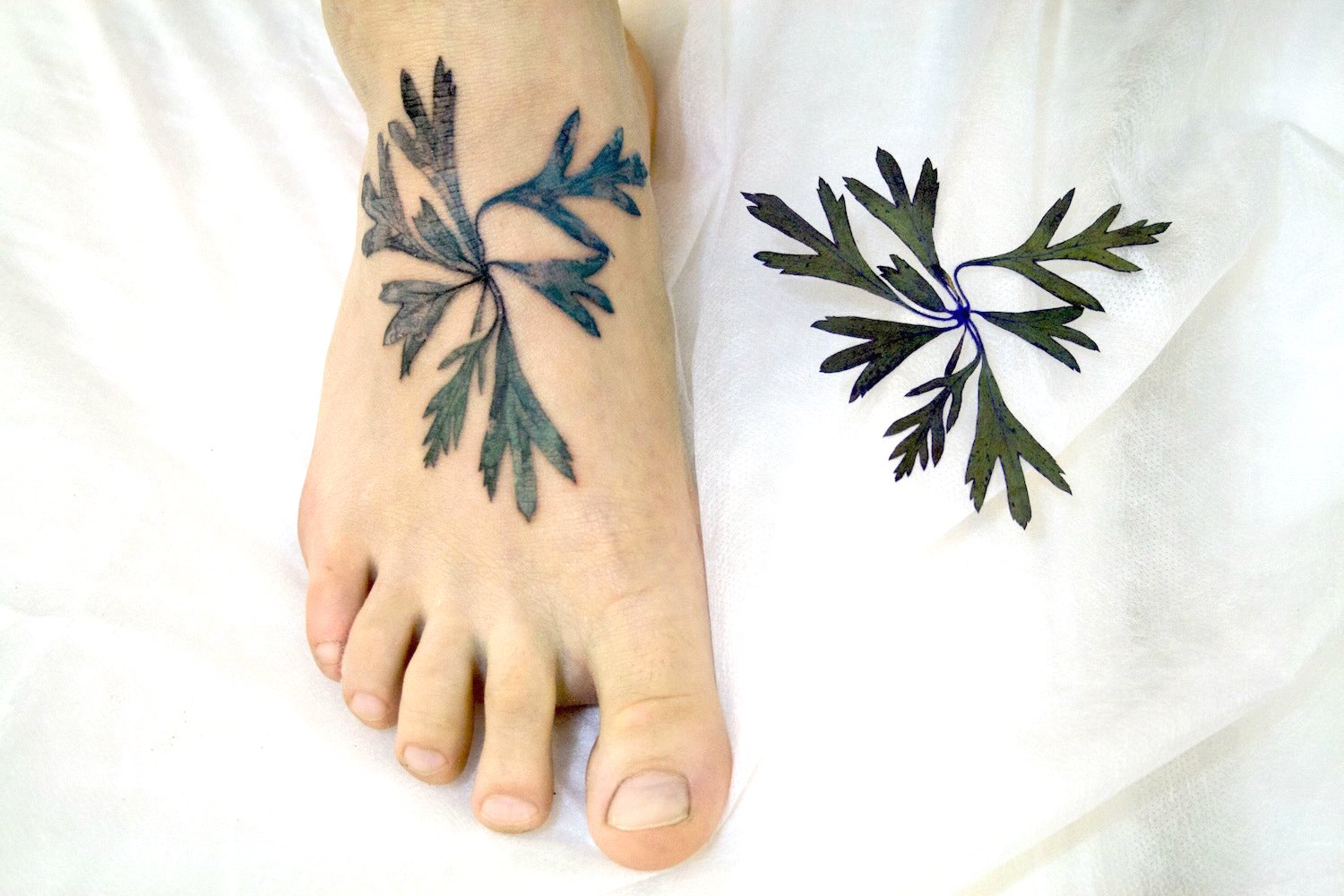 Pigmentation is inspired by both the thriving and decaying states of plant life.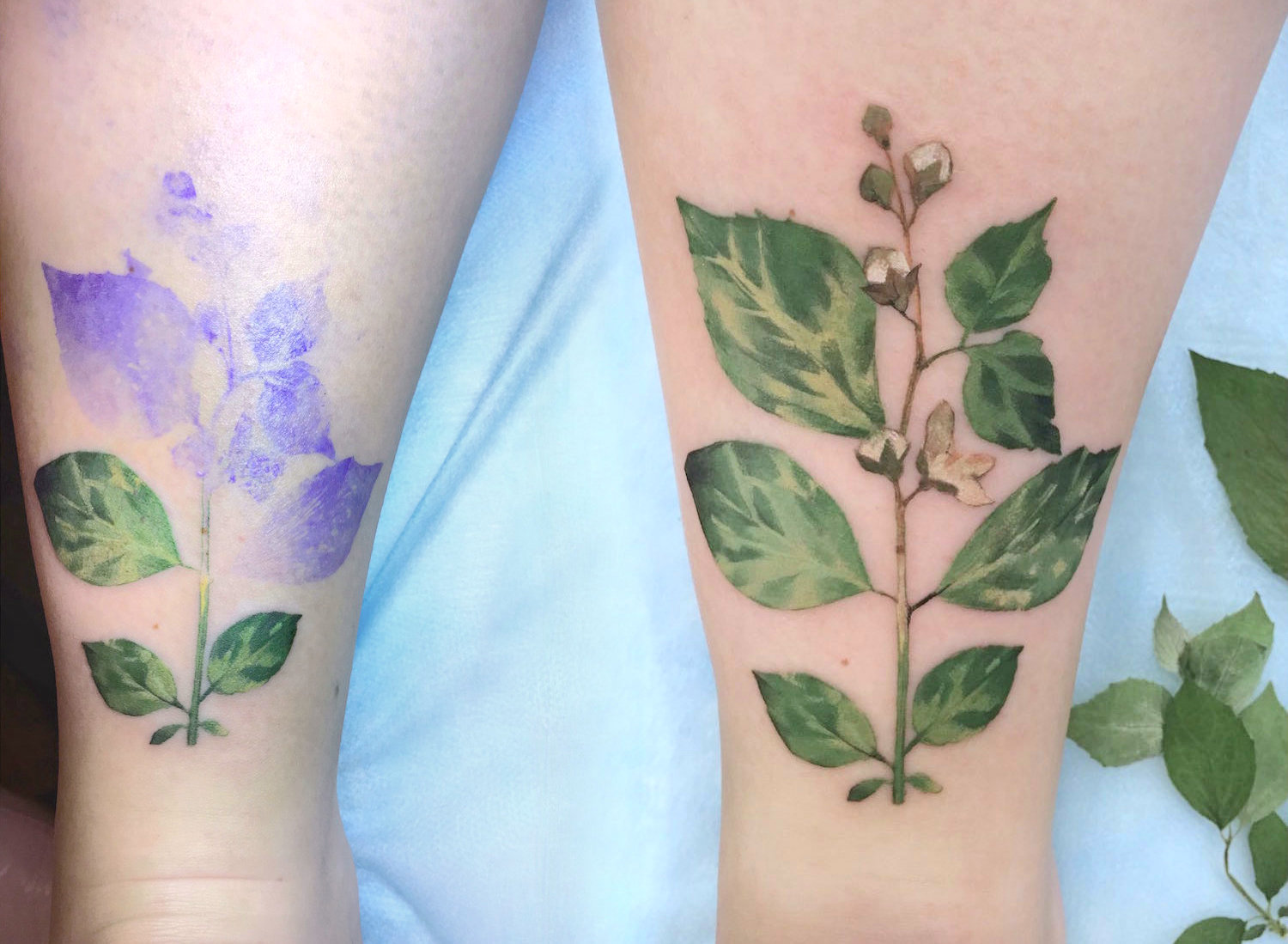 The purple stencil of fresh jasmine is gradually wiped away during this freehand tattoo session.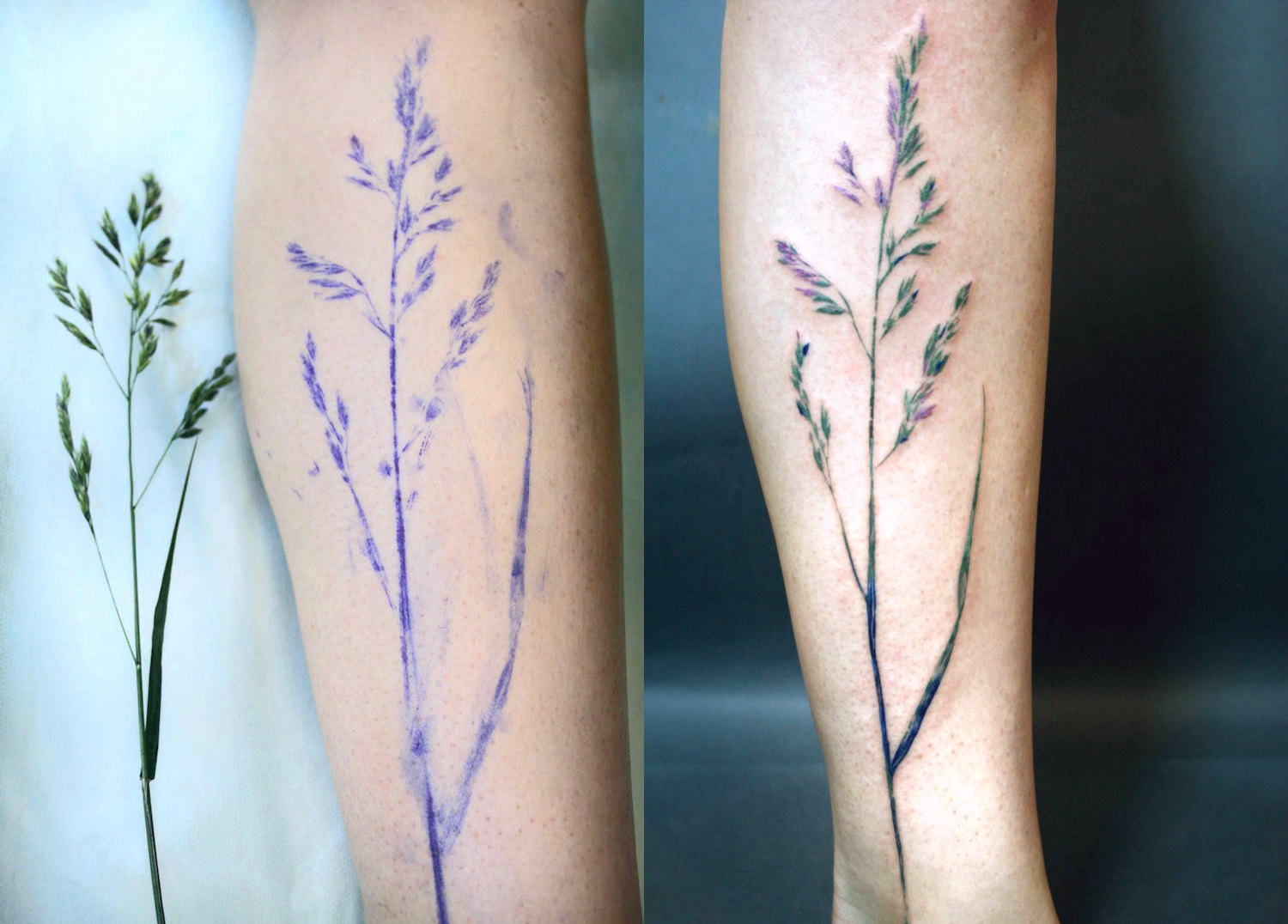 An outline of wheat buds serves as a guideline, while the actual tattoo can edit mistakes for a cleaner design.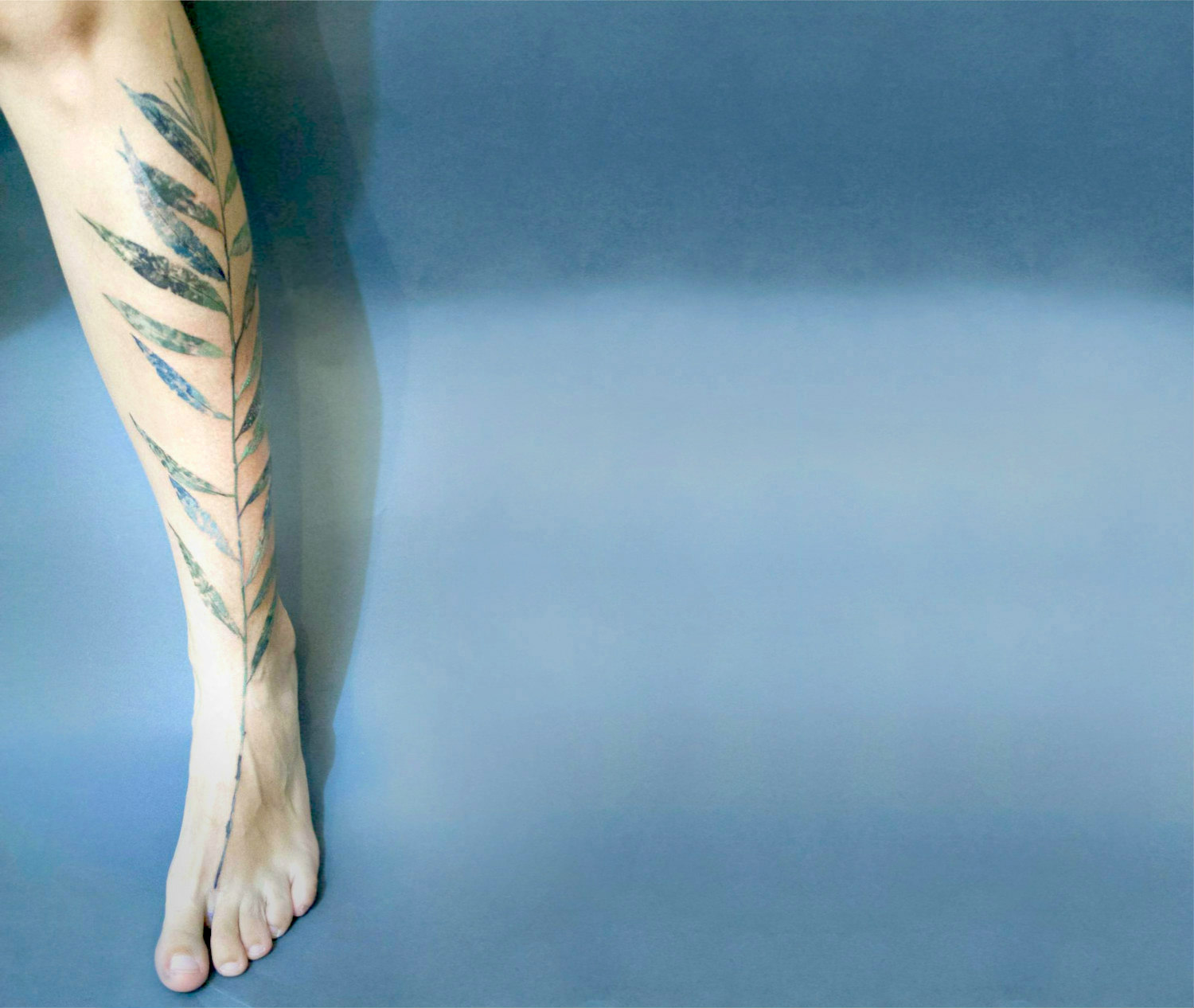 Patchy negative space is embraced and even emphasized as part of the natural design process.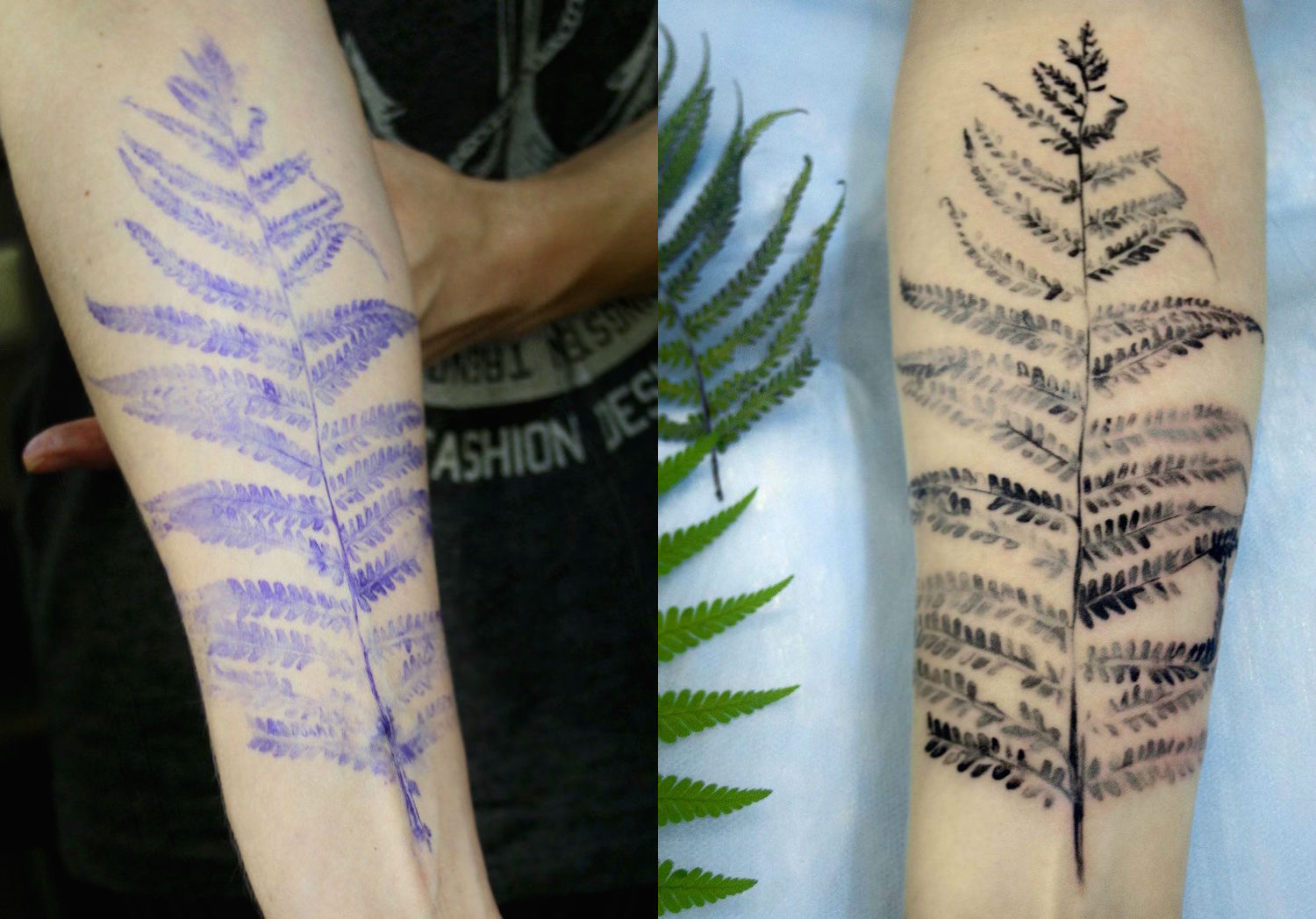 Black and grey tones can simulate an x-ray or fossil imprint.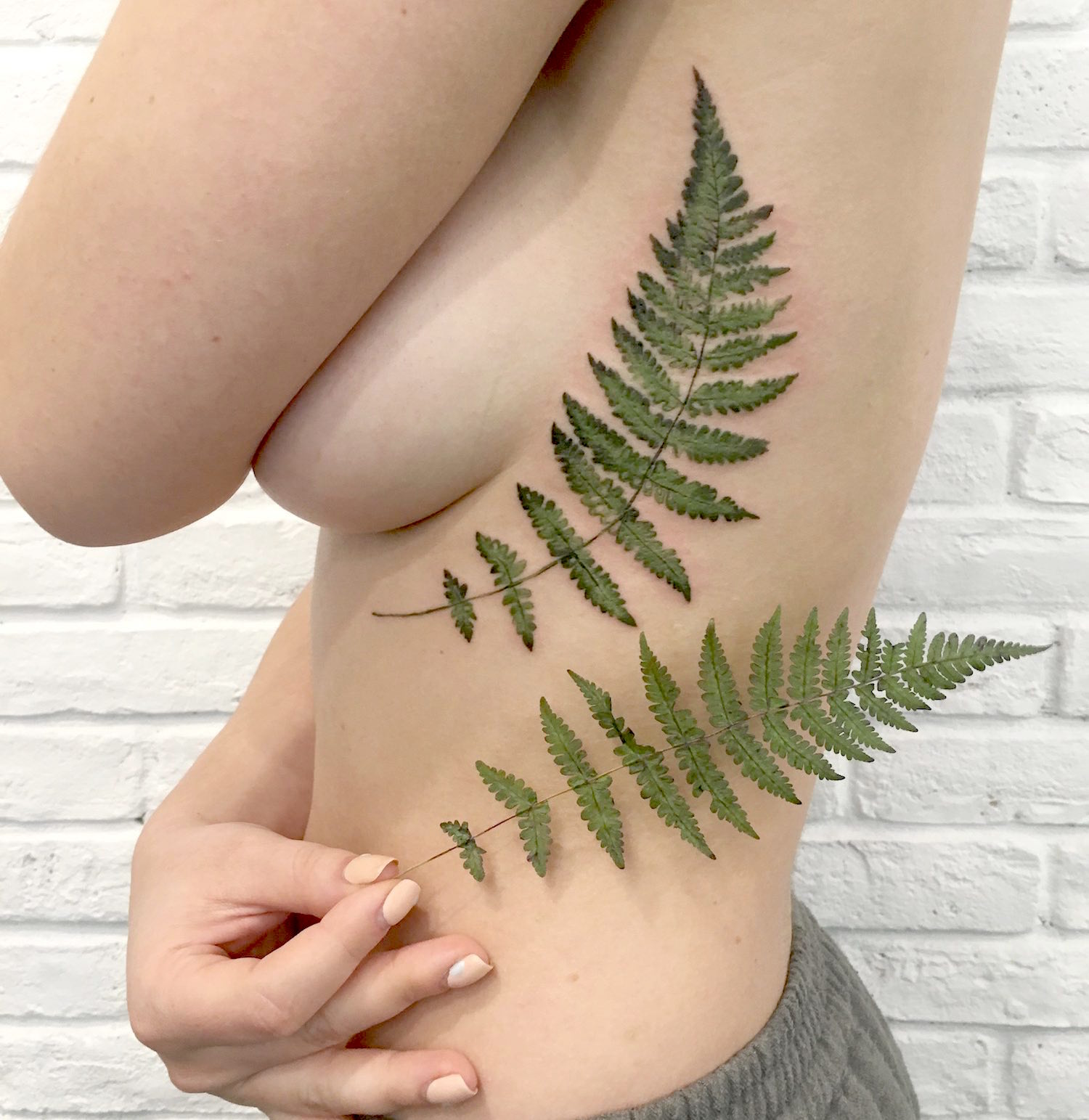 A photoreal fern tattoo held alongside the frond that designed it.
Images © Rita "Rit Kit" Zolotukhina