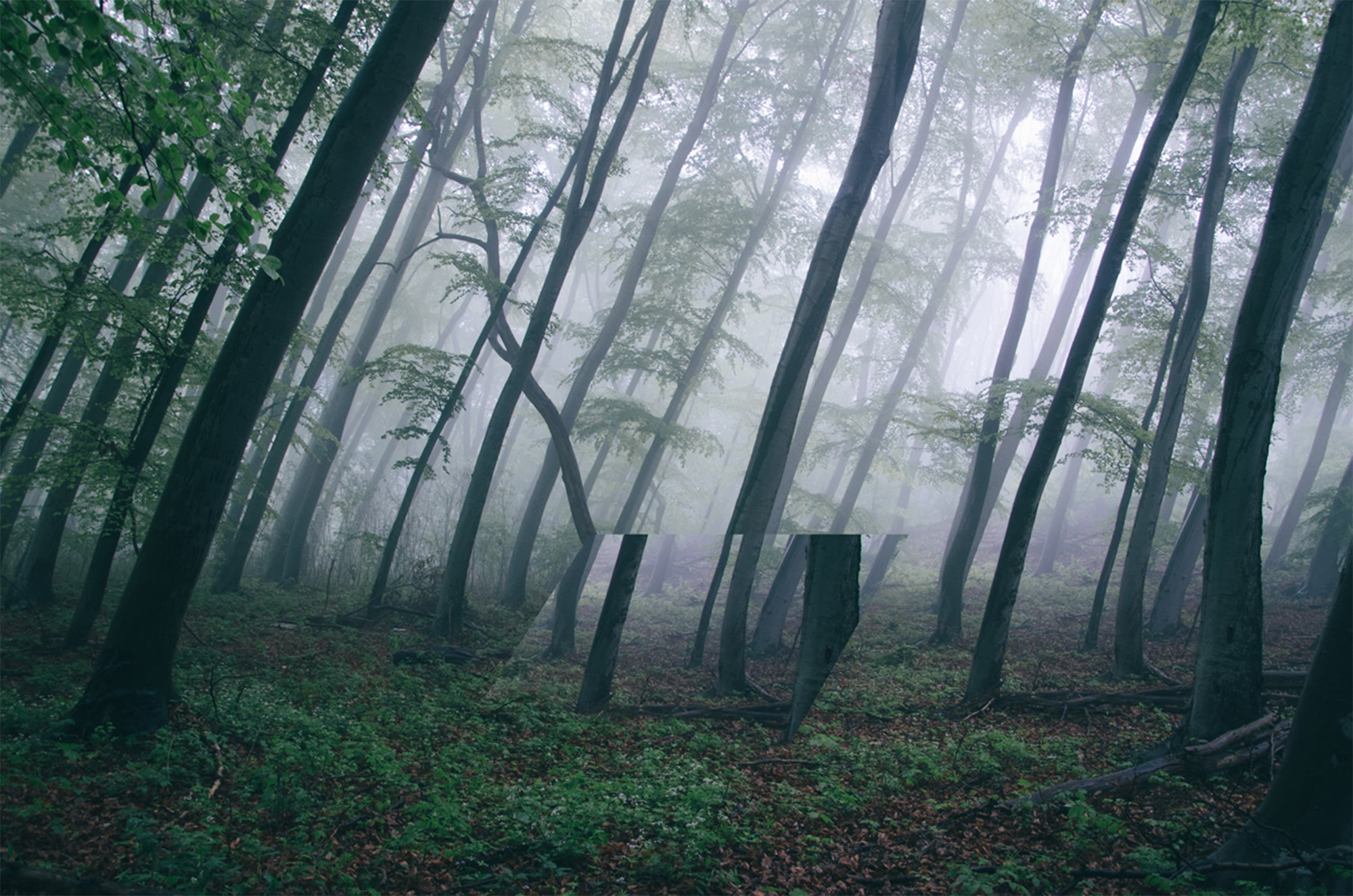 Victoria Siemer—known online and through her personal artwork as Witchoria— is a New York-based graphic designer who in her spare time makes otherwordly digital art.
While studying design at SUNY Buffalo, Siemer immersed herself in the ideas of emotional fragmentation and "fragmentation of the self." Since then, her work has evolved into surreal photo manipulations that evoke raw, relatable emotions, often paired with a sense of humor. Honest, unapologetic, and pretty damn funny, Siemer herself is as universally appealing as her art.
Ello and Illusion magazine are working together to promote artists like Siemer who weave together technology, art and social media.
Above: Using Photoshop, Siemer has given an illusional twist to this photo of the "Lacanian Forest."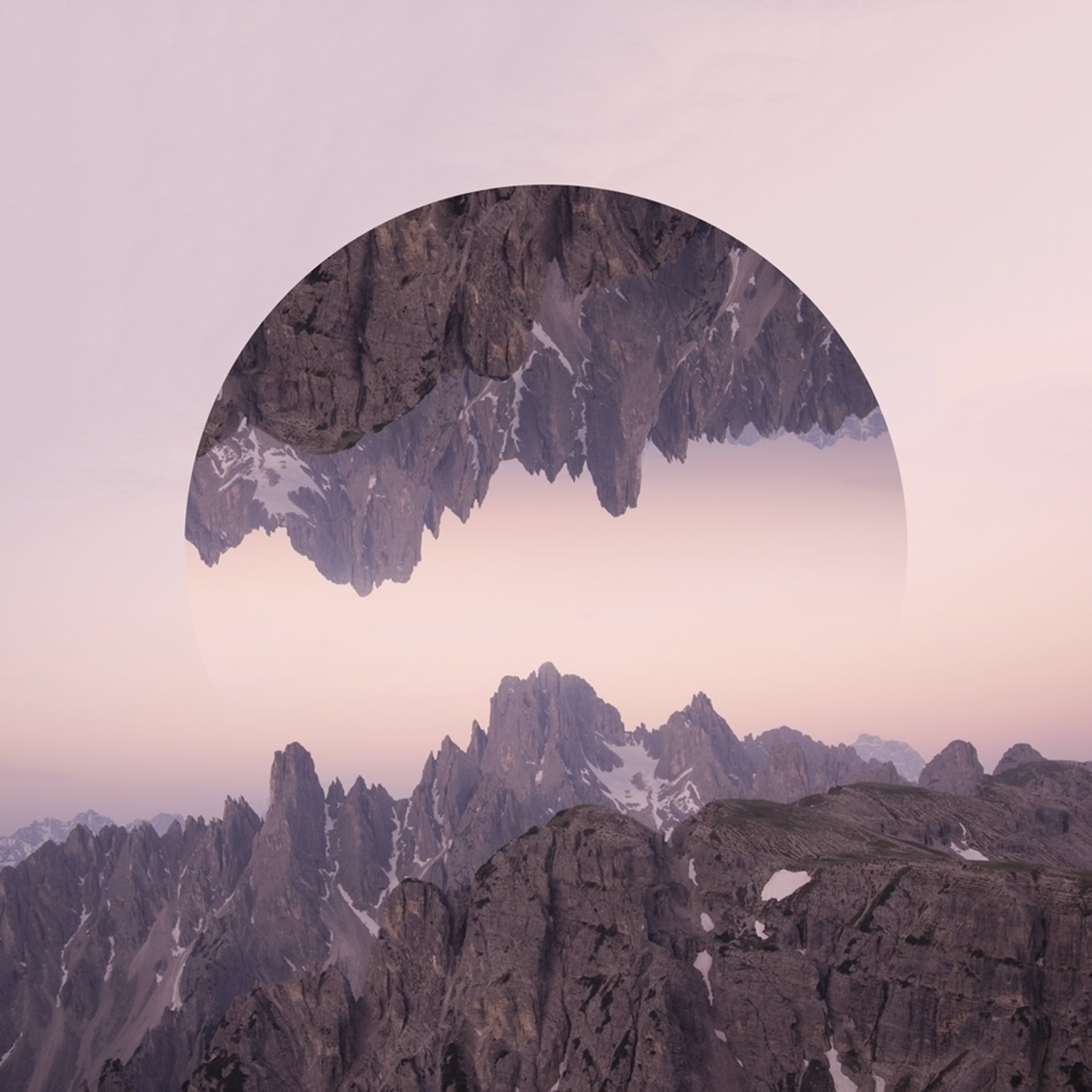 Part of Siemer's "Geometric Reflections" series, this piece features a Slovenian mountain range.
You create amazing alternate realities in your work. What kinds of people or places inspire your art?
More often than not, my art is a pretty direct expression of things that are happening in my life. It's how I decompress and process my emotions. I used to be afraid of vulnerability. One day, I just said fuck it, and started letting it all out, no filter. Now that raw openness is such a fundamental part of my identity as an artist. It's sort of liberating, in a strange and wonderfully terrifying way.
Looking back over everything, I see the past five years of my life. I think when other people look at my work they might see parts of their lives in it as well. We're all human, and a lot of experience is universal. We're all in this together. I think that's why my artwork has been so well received.
For instance, "You Awake?" is homage to the fuckboi. I know exactly whom I made that piece about, but hey it's 2016, everyone has one (or two, or three
).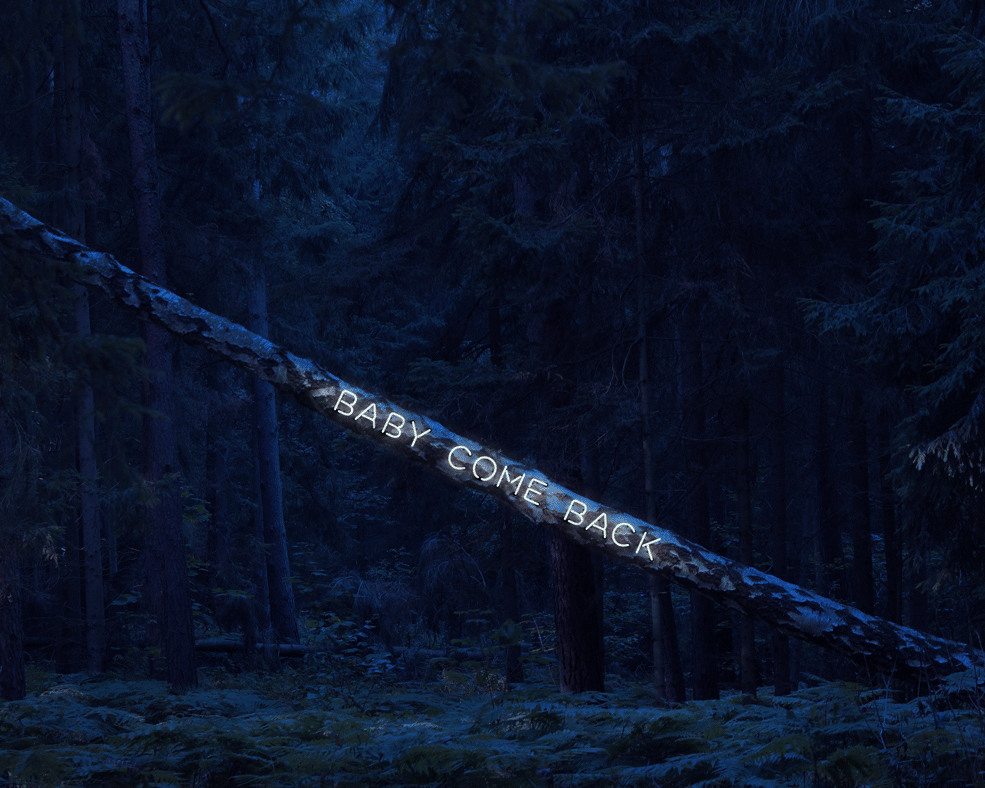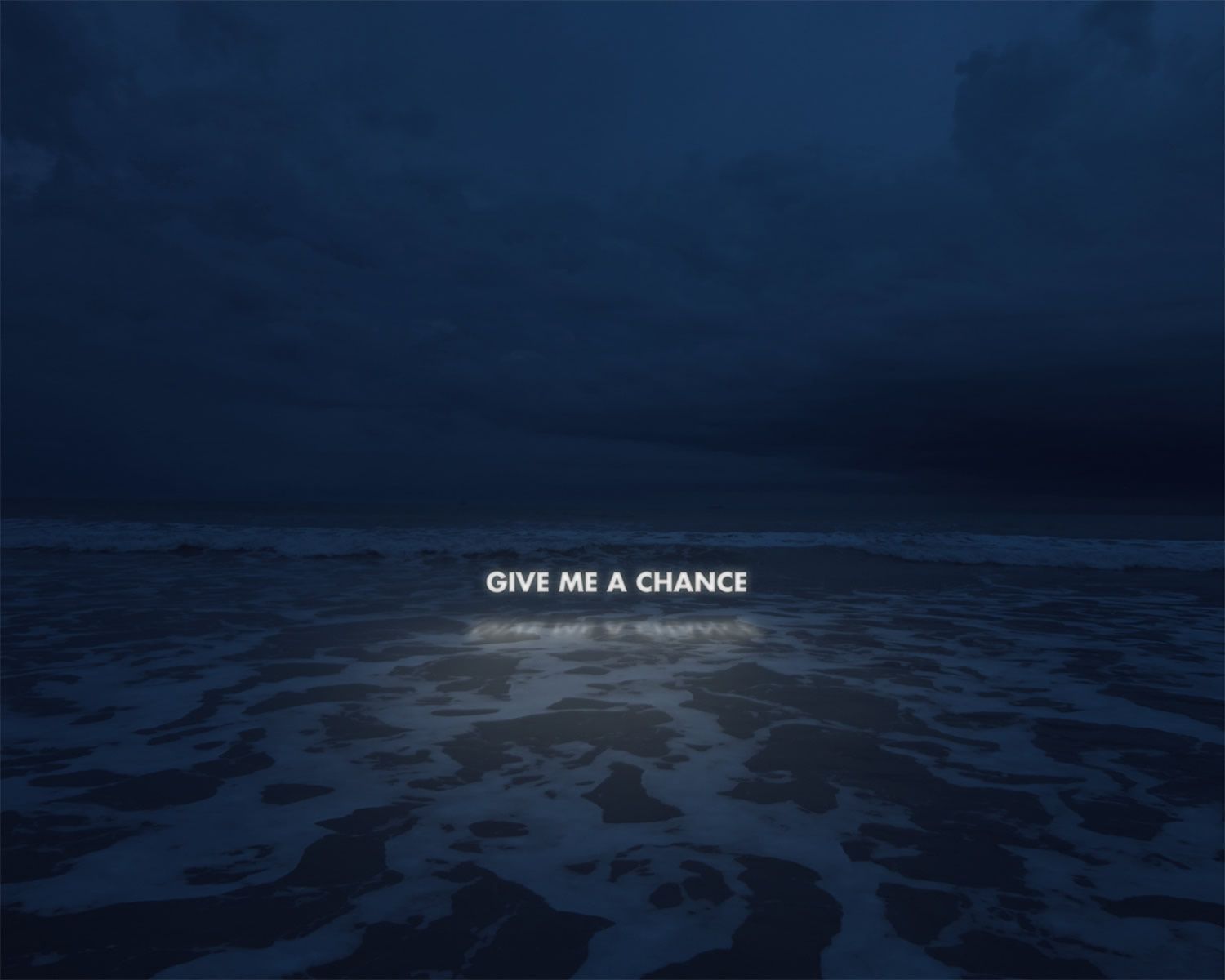 "Illuminated" features blunt quotes, dreamt up by Siemer, in stark landscapes.
When did you decide to pursue a career as a graphic designer?
Halfway through my second year of college I made the leap. I had sort of floundered the first year and a half trying to figure out what I wanted to do with my life. It still blows my mind that you have to figure all that shit out when you are so young. Eventually, I took some design courses and for the first time in my life everything just clicked, so I ran with it.
Is there any advice you would give current Art and Design students?
Go as wild as you possibly can in art school, because academia is a sanctuary. Then find a way to keep that wild streak alive in the real world. It's different out here. Not necessarily bad, just different. You have to make a lot of compromises when you're trying to make a living. Just keep making art for yourself, even if it's not what you end up doing for your career.
If you're gonna chase your dreams, you're going to have to work your ass off for it. So even when it's been Victoria and the Terrible, Horrible, No Good, Very Bad Day at Work, I still make time to create art for myself, because that's what I'm really passionate about. All that grinding ended up turning my side-passion into a tangible career.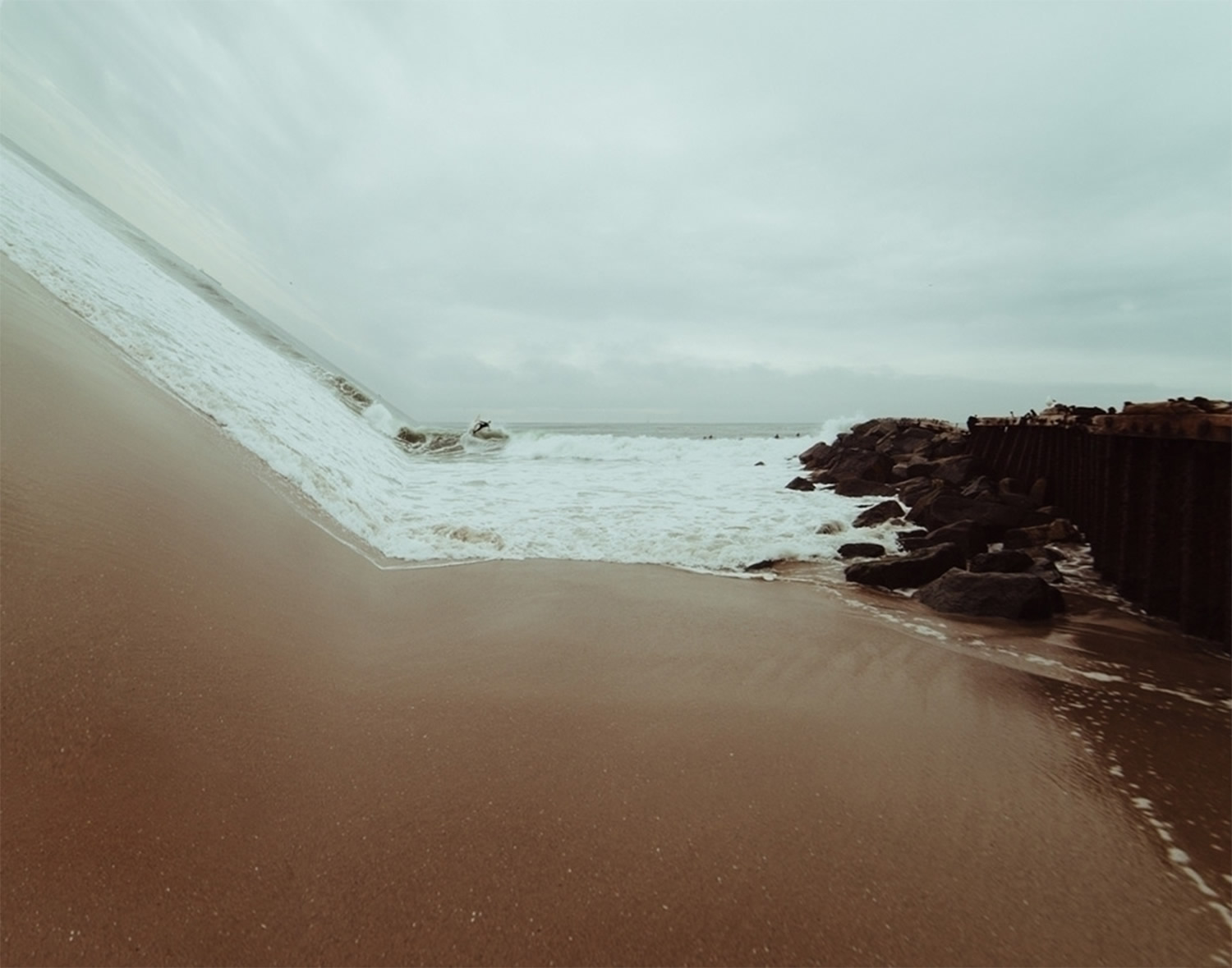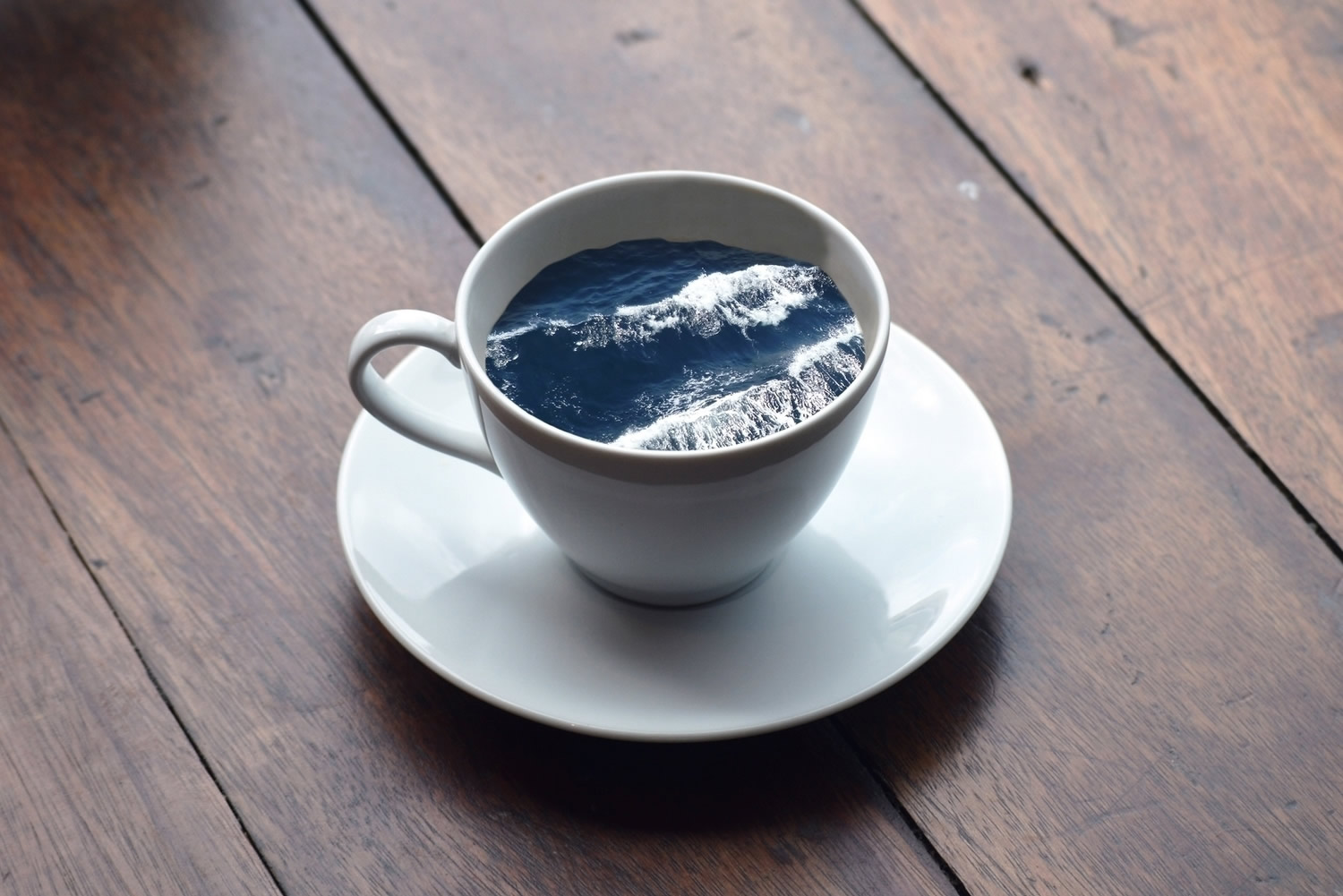 Siemer recently did a series of photo manipulations that showed coffee cups holding galaxies and oceans.
How has your career as a graphic designer affected your personal work as an artist?
Well, working at a digital marketing firm, I learned a lot about marketing (obviously) and social media. That has definitely helped me to grow my audience. What I do full-time is actually nothing like my personal artwork though; I'm actually an art director that predominantly works in UI/UX for web.
Are there any failures along the way that have helped shape your creativity?
I fuck up all the time, embracing it is one of the greatest lessons I've ever learned. You wouldn't believe how many series of mine are based on mistakes. I've discovered so many amazing things through sheer failure, and found ways to harness them into something successful.
The first piece from the fragmentation of the self series was born because I clicked the wrong thing in Photoshop and ended up with something I liked more than what I had originally intended to make.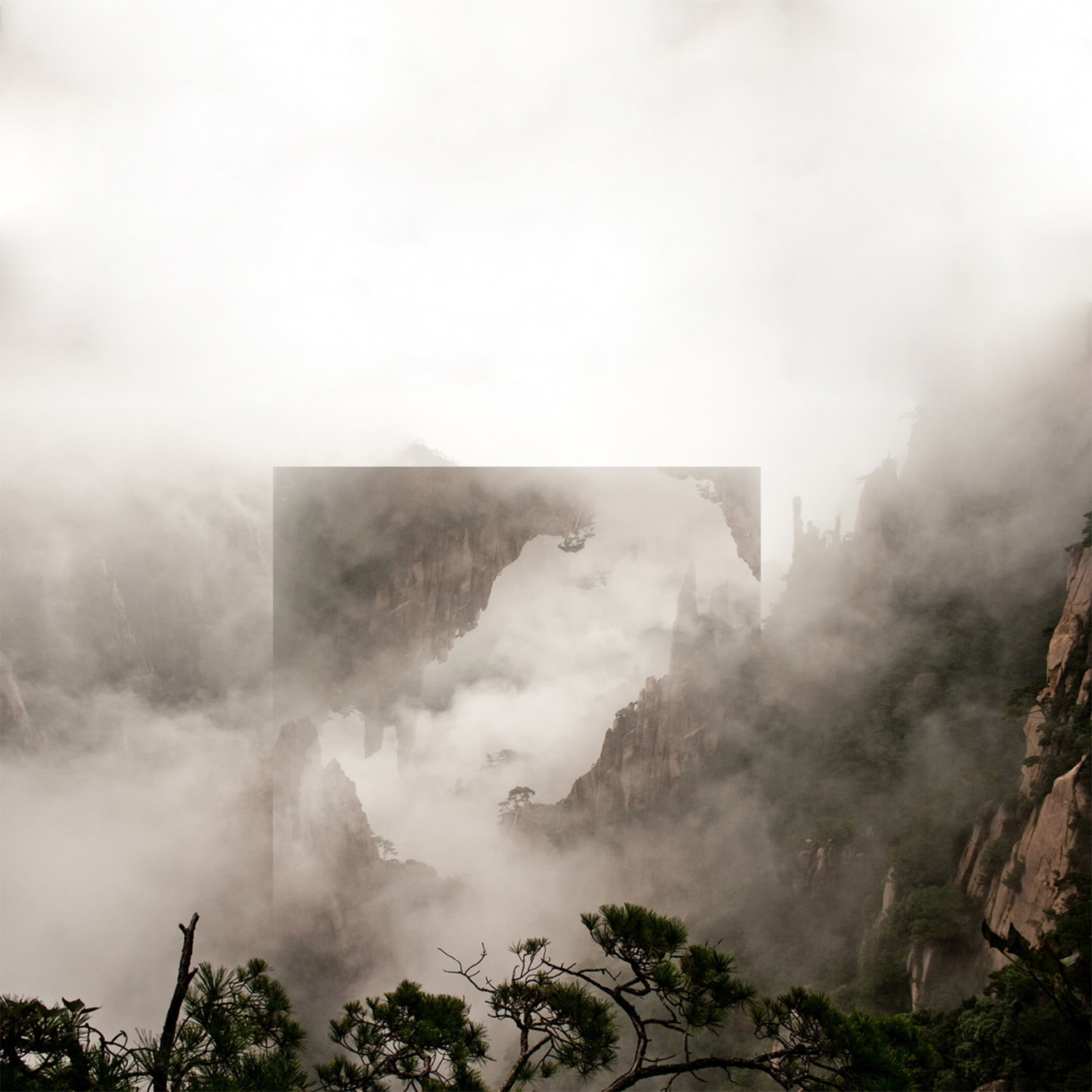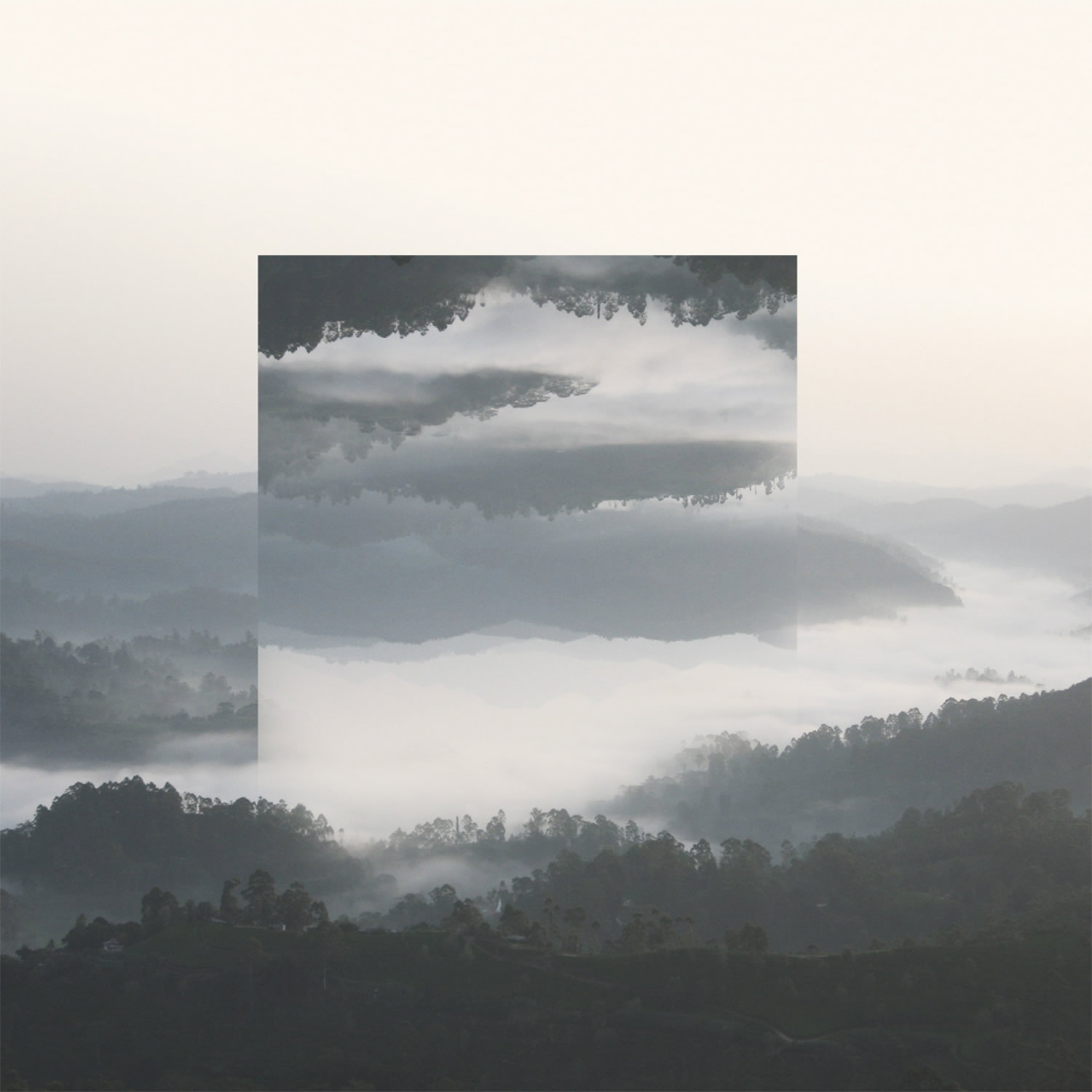 An image series related with the five stages of grief:
denial, anger, bargaining, depression and acceptance.
What is your favorite weird/guilty pleasure when you're not creating?
I'm going through a big nacho phase right now. Not in a cute, omg nachos r the best way. I eat them for dinner more than any self-respecting adult ever should. I'm a particular eater, and when I crave something I have to have it or I won't eat. All I crave is nachos. Stubborn AF. Sorry mom. ¯\_(ツ)_/¯
Most of your work is digital—are there other art forms you want to explore?
I'm hoping to start making sculptures again soon, taking some of the things I've created digitally and making them real. I'm particularly interested in bringing some of my typographic light pieces to life. I finally have a separate studio space for all my art to live in, so I have more flexibility in the things I can create than I did in the past.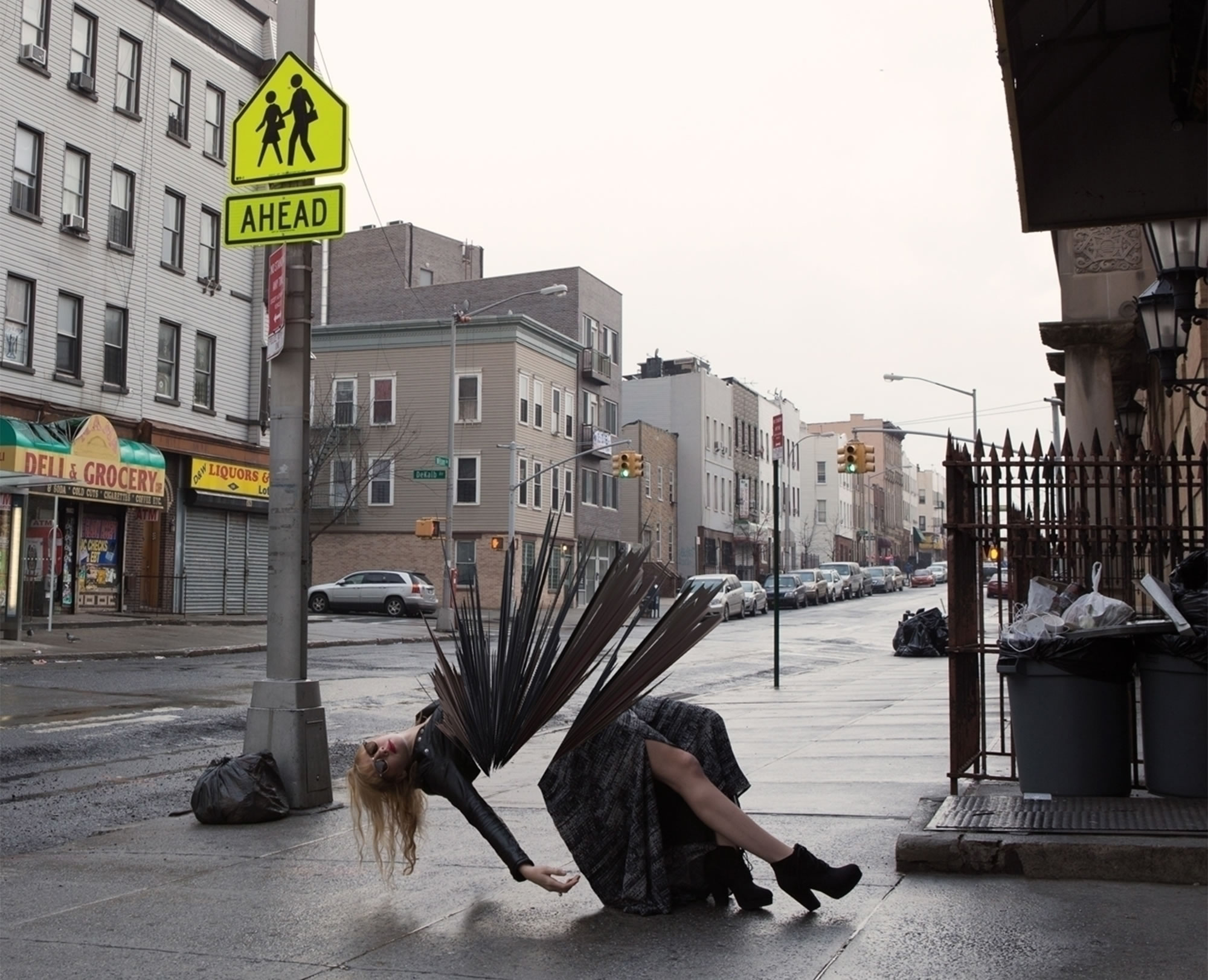 "Sleep(less)" was a series of photo-retouching experiments.
What are your thoughts on social media, and how it helps or hurts artists today? Specifically can you share some thoughts on Ello?
I definitely think that social media helps artists today. It's certainly helped me, having a large following has pushed me to be a better designer. The pressure is on, people are watching, it drives me to work harder. There are negatives, of course, like having your work stolen or misused. This is especially annoying when it's done by a big brand. I know they have a social team, and that social team knows damn well they shouldn't be using things without knowing the source. "Sorry I found it on Tumblr," is not an excuse. Brands should technically be paying for artwork in the first place because it's being used commercially, but that's a whole different story.
Ello is a wonderful place to share artwork with other creatives and not get bombarded by advertising. Fucking web advertising. When I turn my adblocker off I am astonished at what websites look like. It's a really uncomfortable experience, the pop ups, forced video plays WITH audio, little banners that don't match the responsive nature of the rest of the site. Drives me nuts. The "exit overlay pop-up" is an advertising trend I especially hate. It's like nails on a chalkboard, from a user experience perspective. Makes me want to chuck my laptop out of the window.
Follow Witchoria on Ello, Instagram and Facebook.
Images © Witchoria.