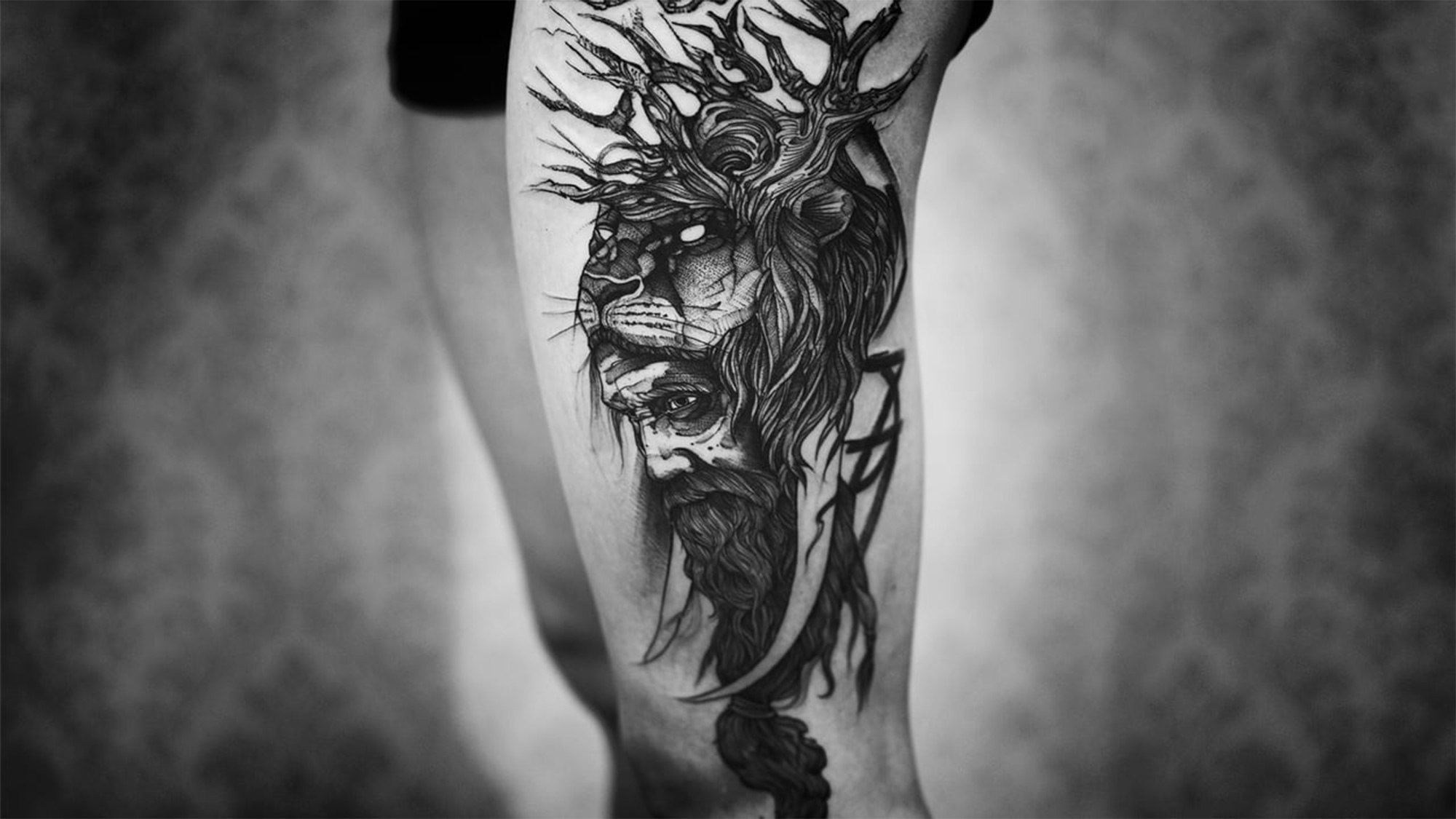 Elements of fantasy and geometry are incorporated in the blackwork tattoos of Fredão Oliveira. Strikingly-detailed portraits grace his client's bodies, commanding attention with a realistic style that's framed by decorative shapes and bold lines. Together, they evoke the feel of a technical ink drawing that you'd see on the pages of an enthralling comic book or graphic novel.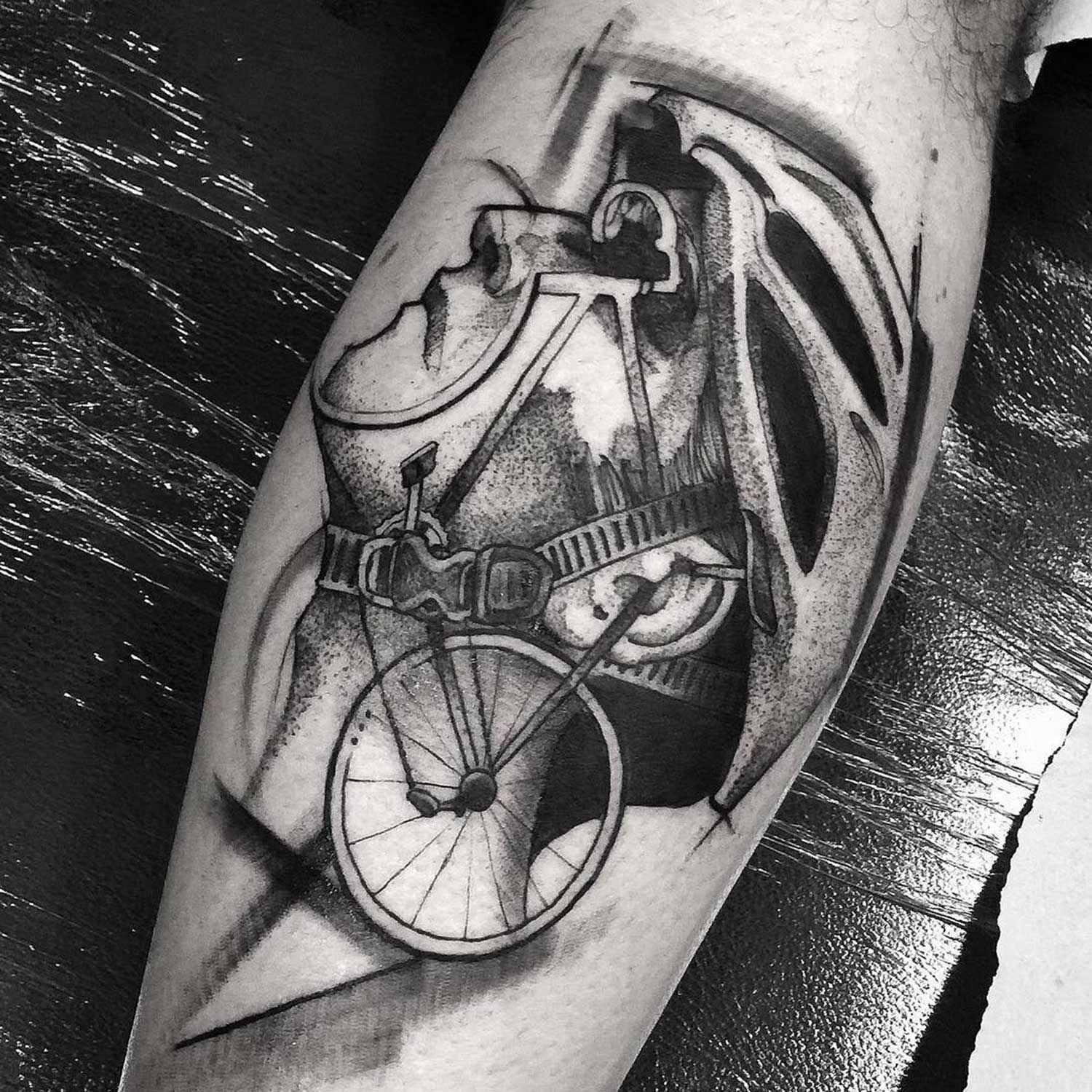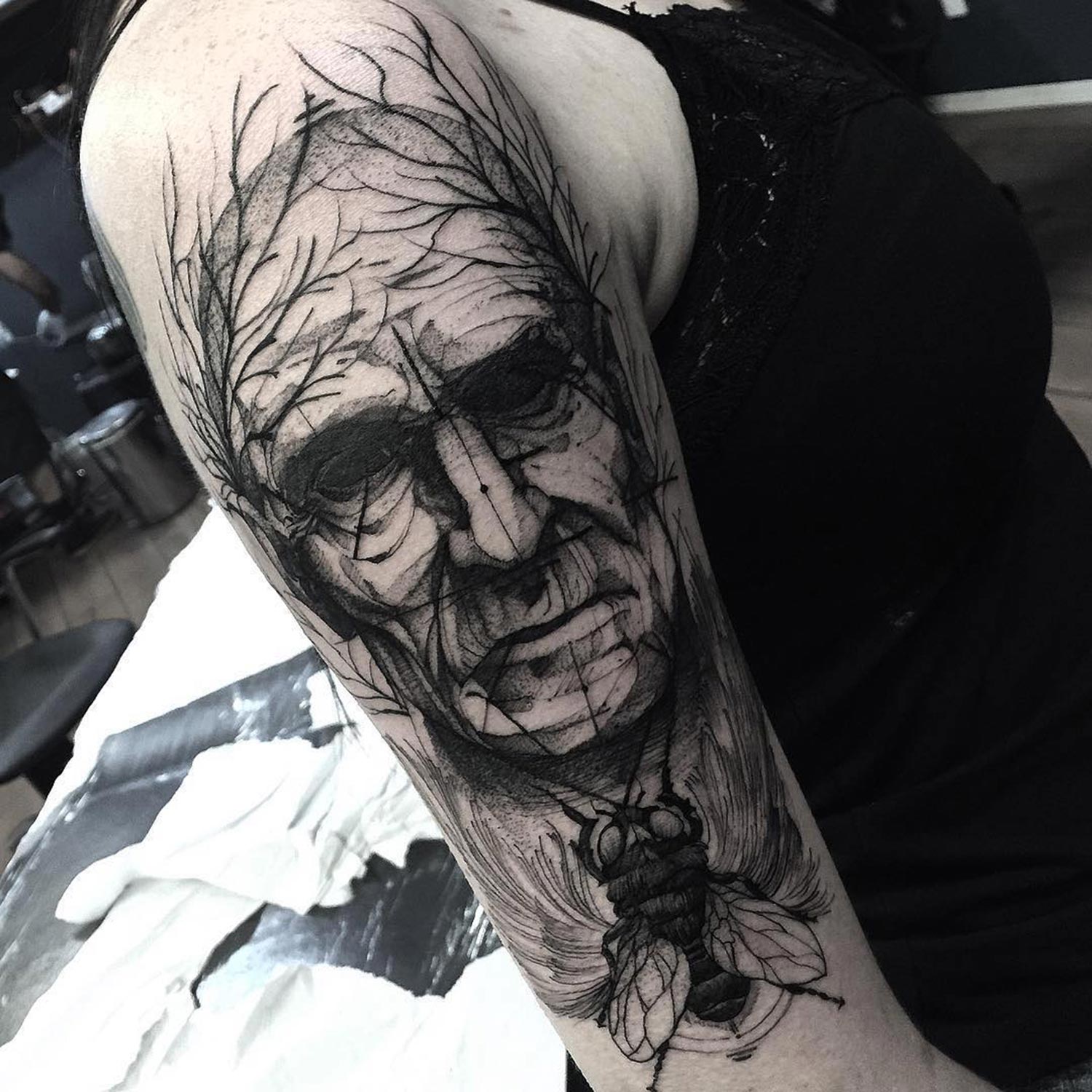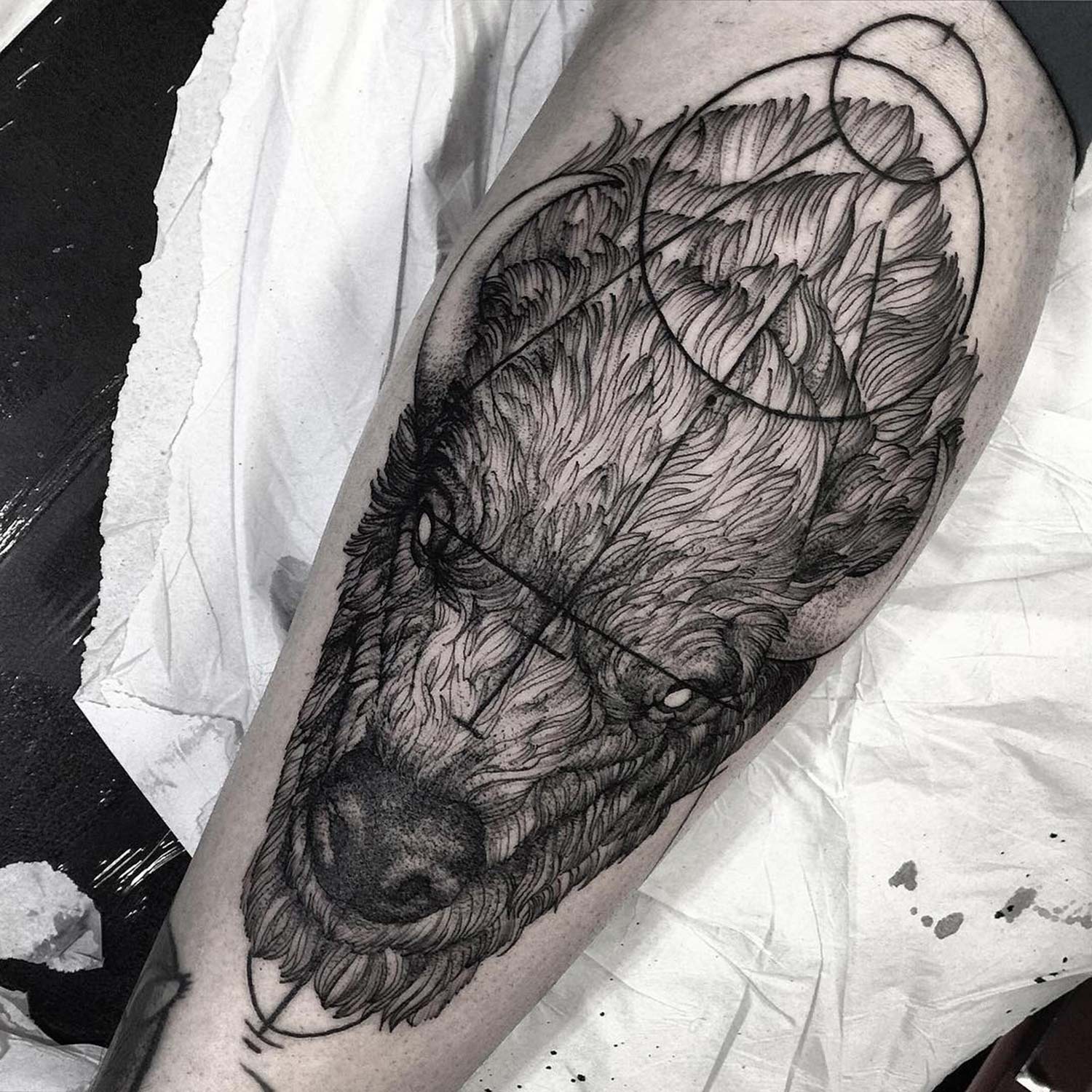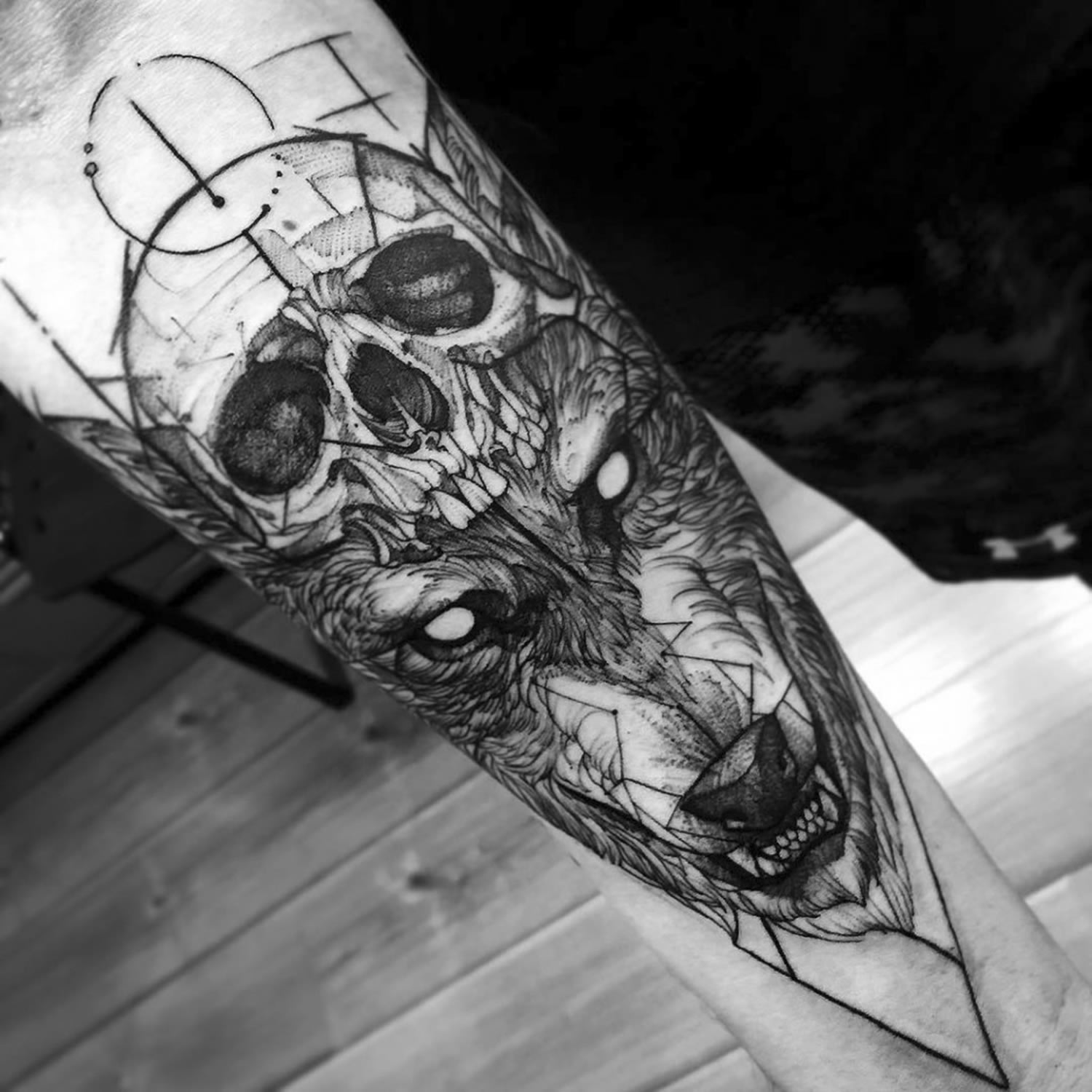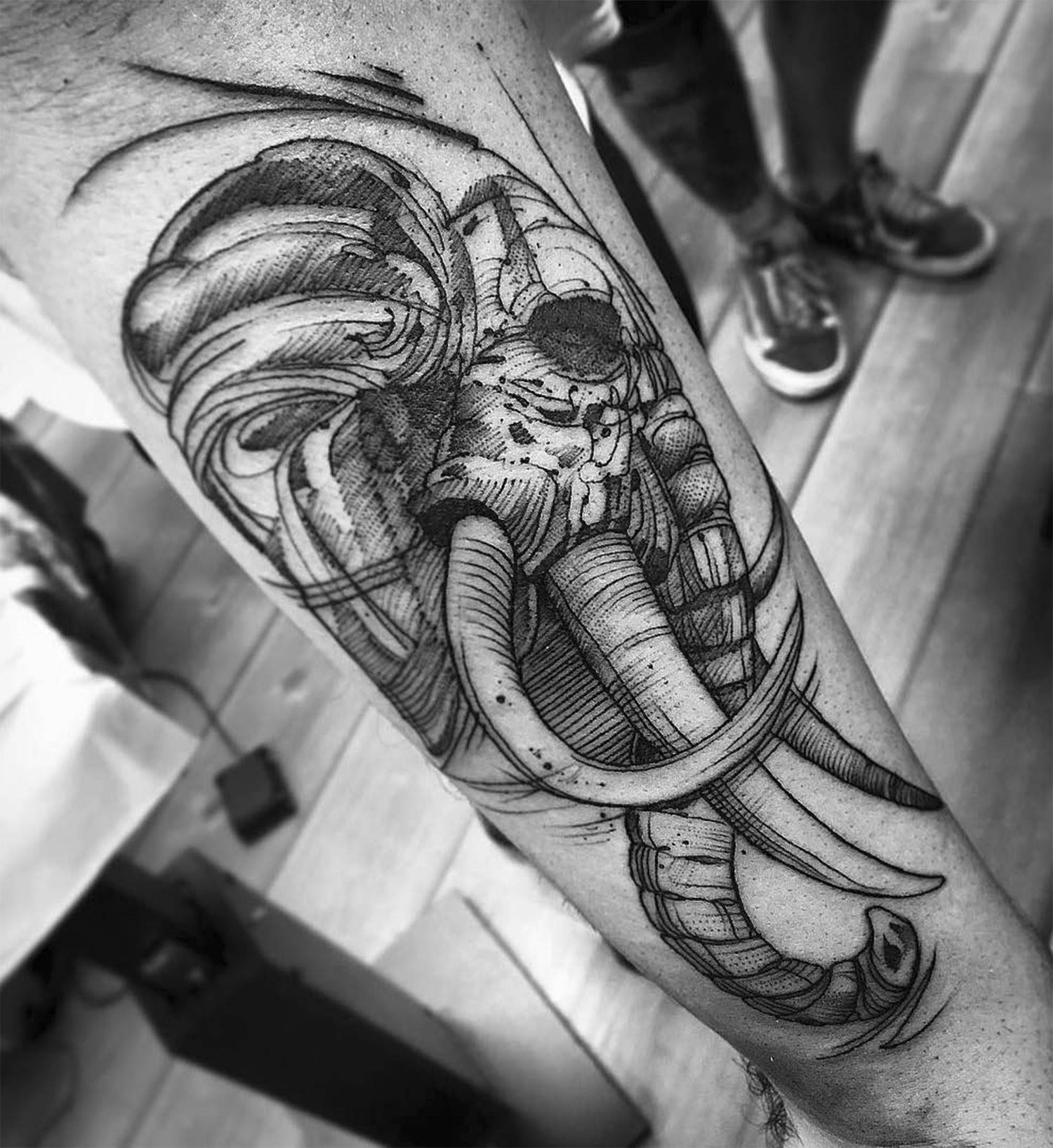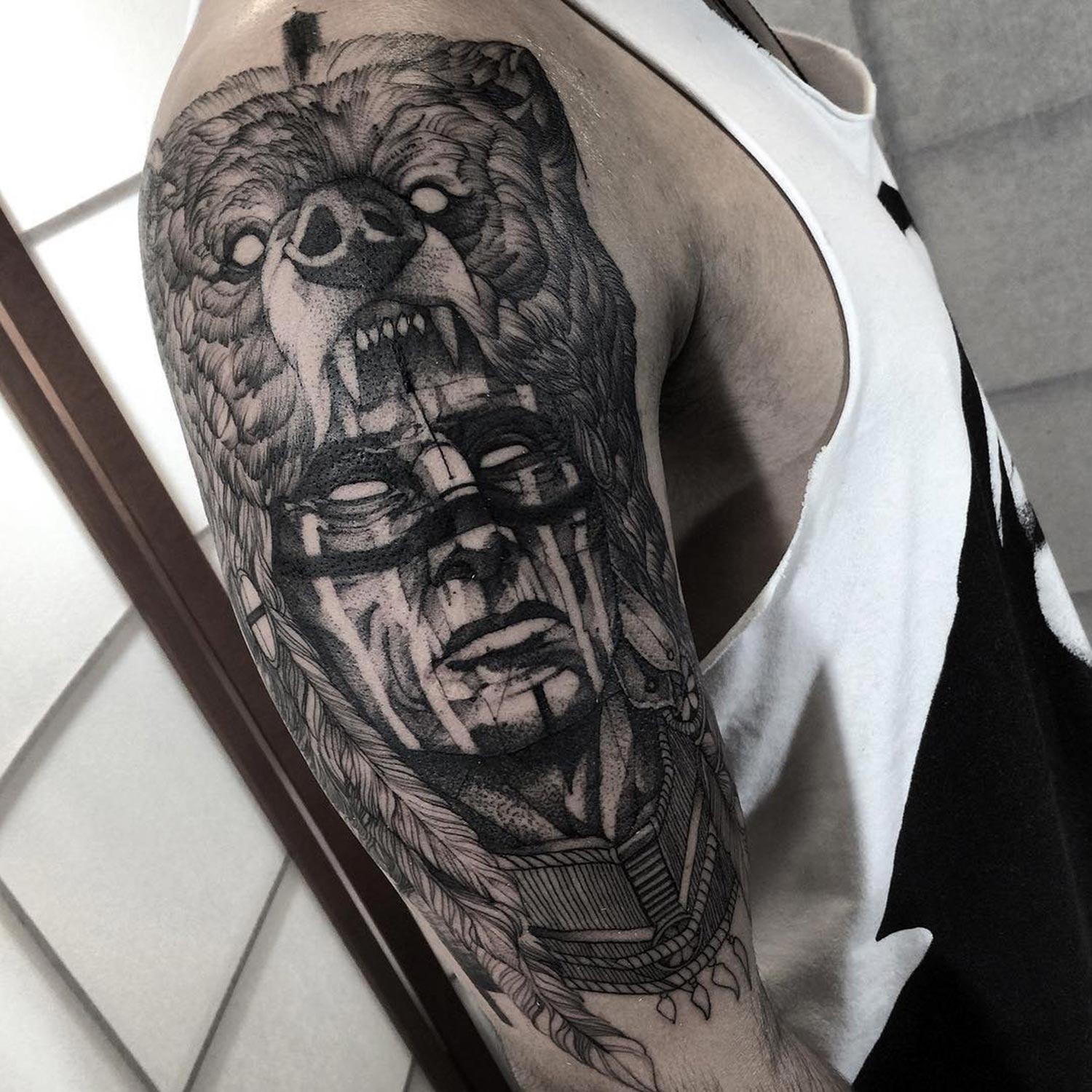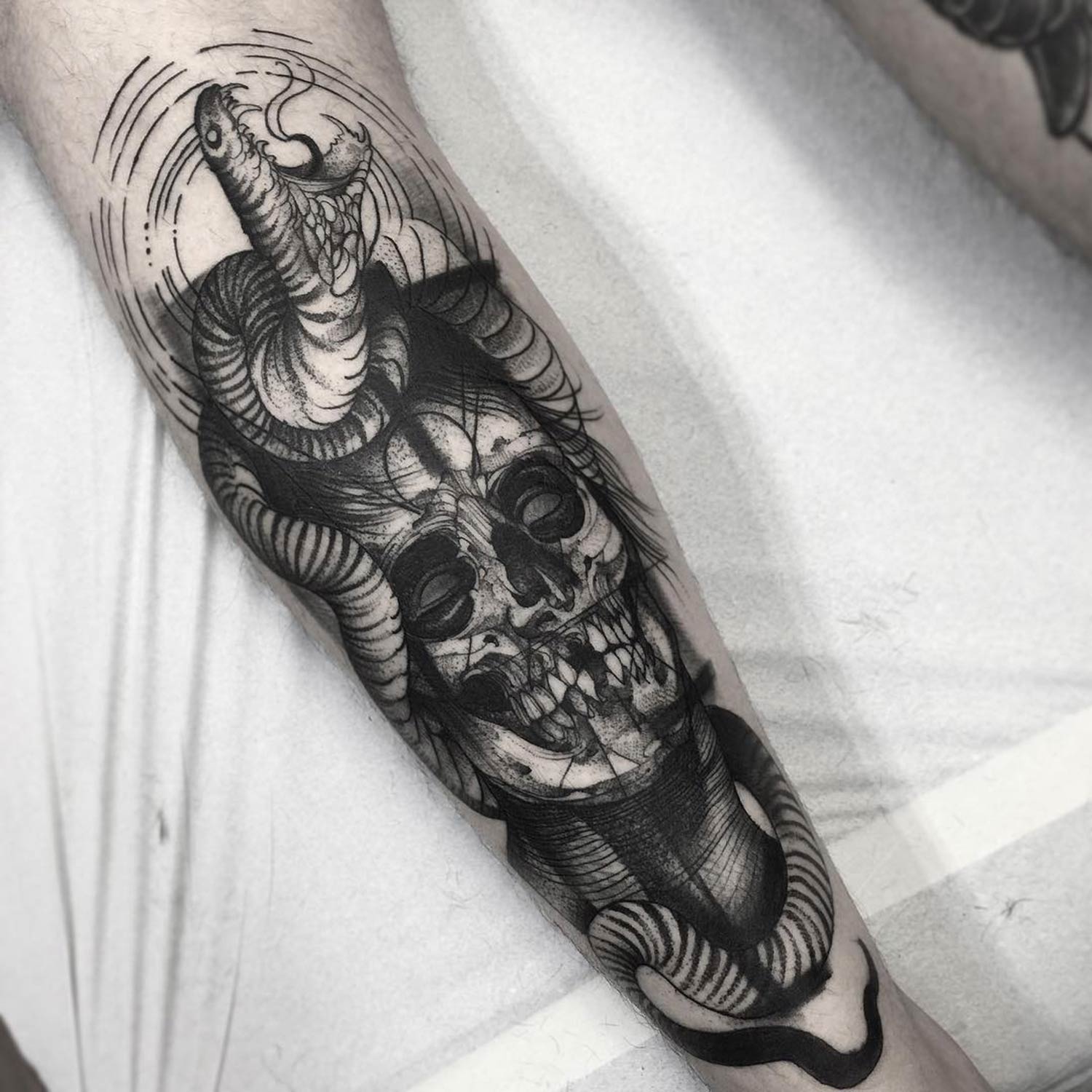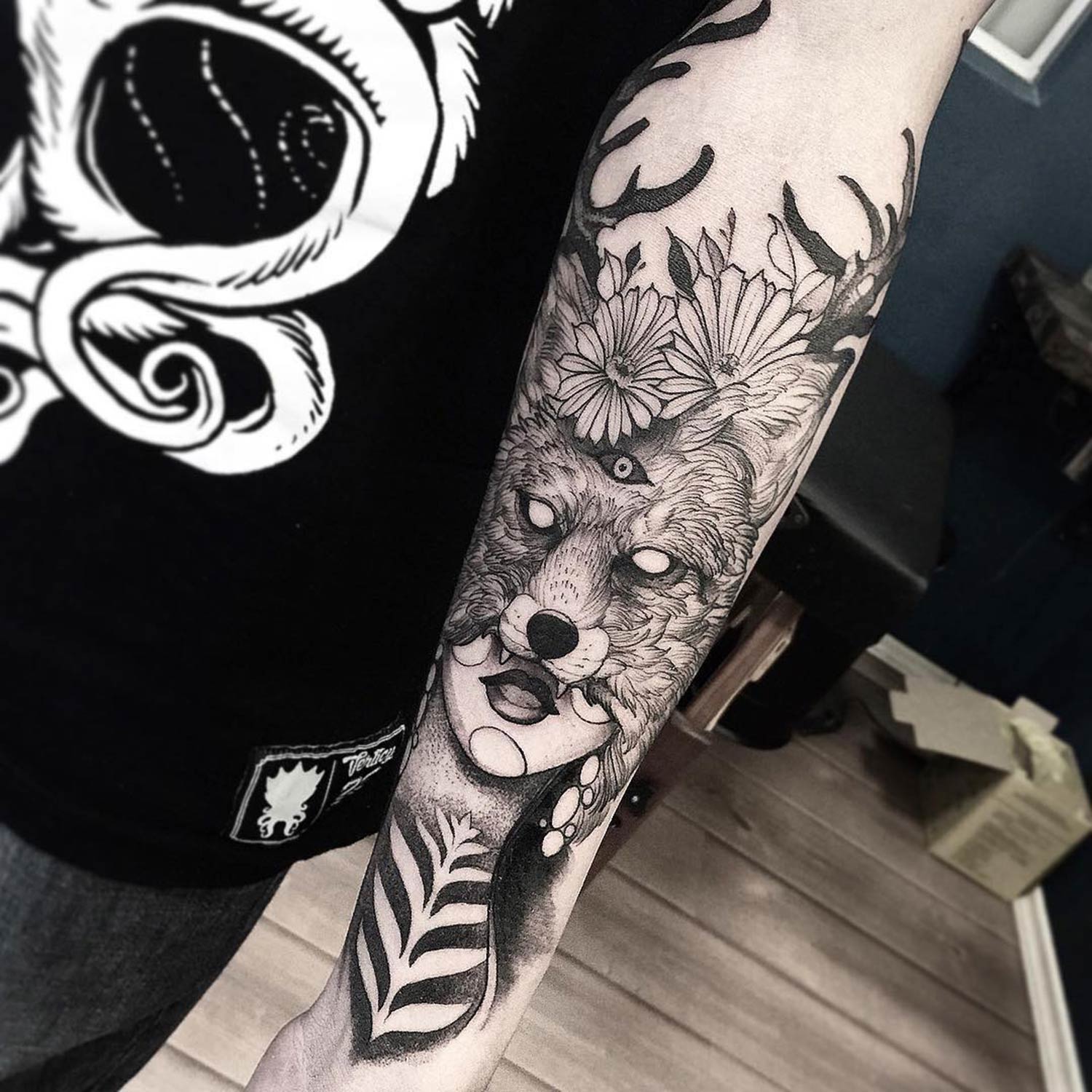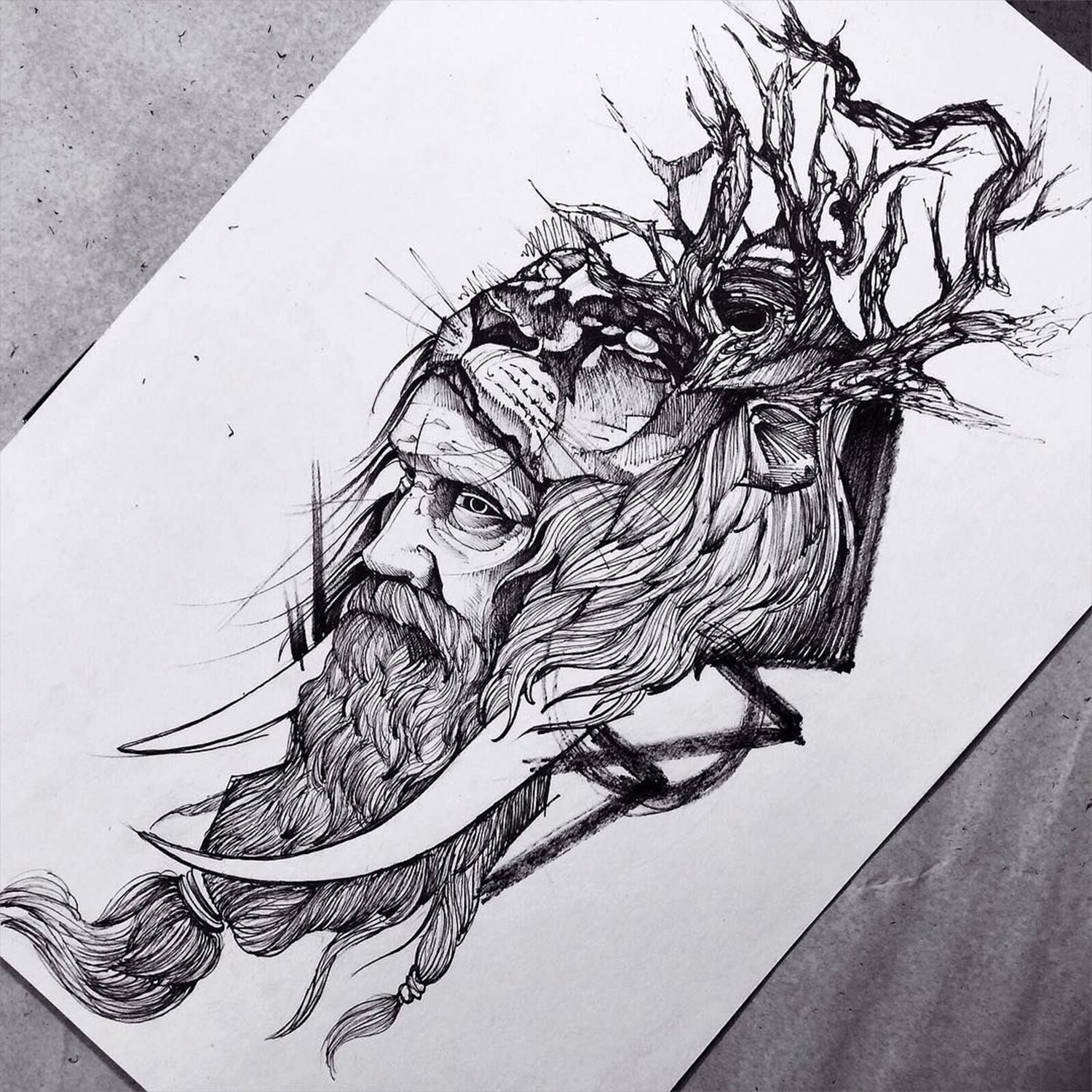 Cover Image (Tattoo by Fredão Oliveira and Junnio Nunes).
Images © Fredão Oliveira.