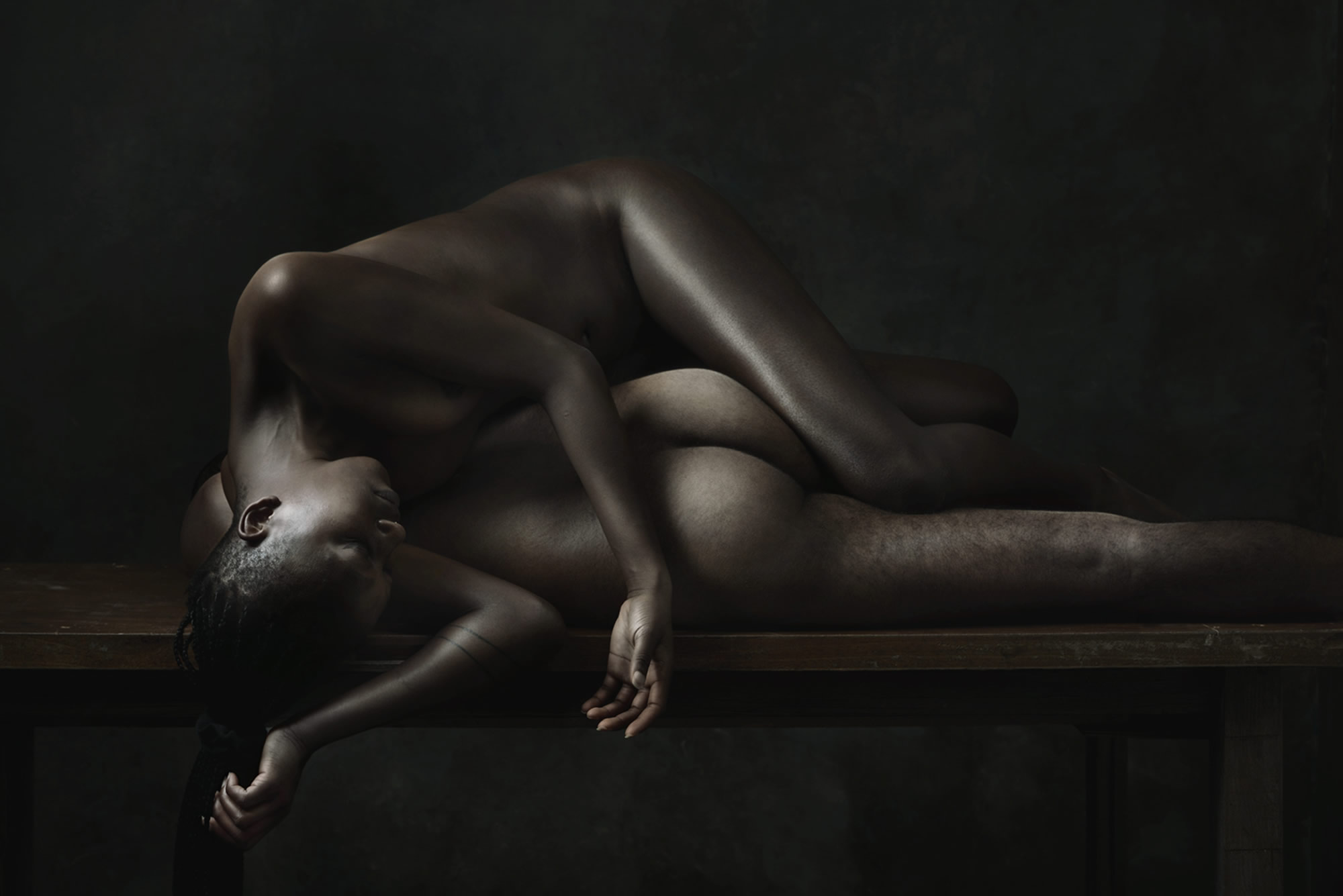 Note: Contains nudity.
"Drifting," the title of Olivier Valsecchi's most recent series of nude photographs, refers to gradual change, bodies in motion, a shift from one state of being to another. These photos are meticulously composed still lifes reminiscent of 16th- and 17th-century Flemish paintings, with starkly naked human bodies in place of luscious flowers and fruit. The subjects are pale and expressionless, static yet flowing, on the verge of spilling off the table. The images evoke an unsettling balance, inspiring meditations on the tension between inertia and movement.
The entire "Drifting" series is on exhibit through March 14, 2016, at OPIOM Gallery in Opio, France.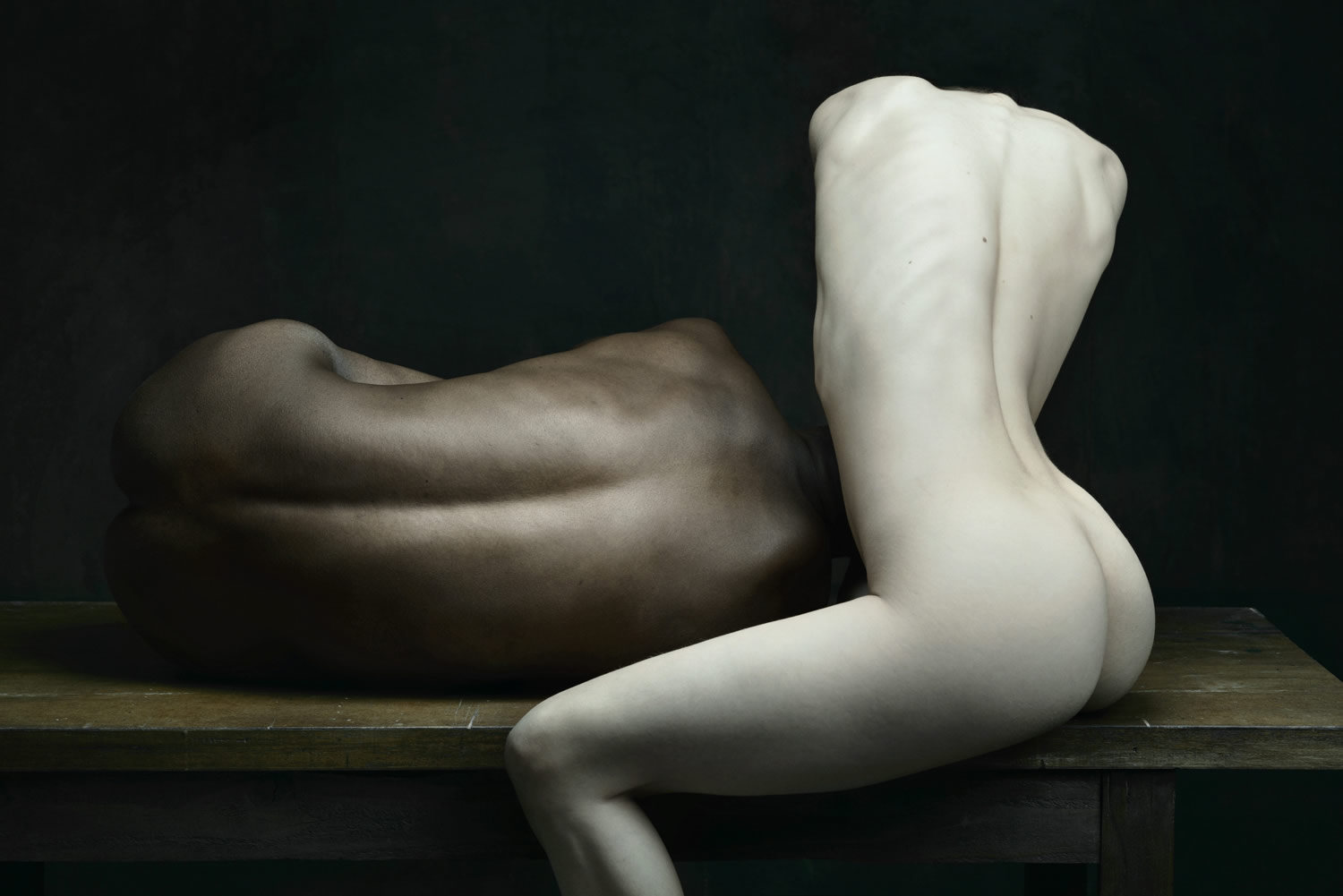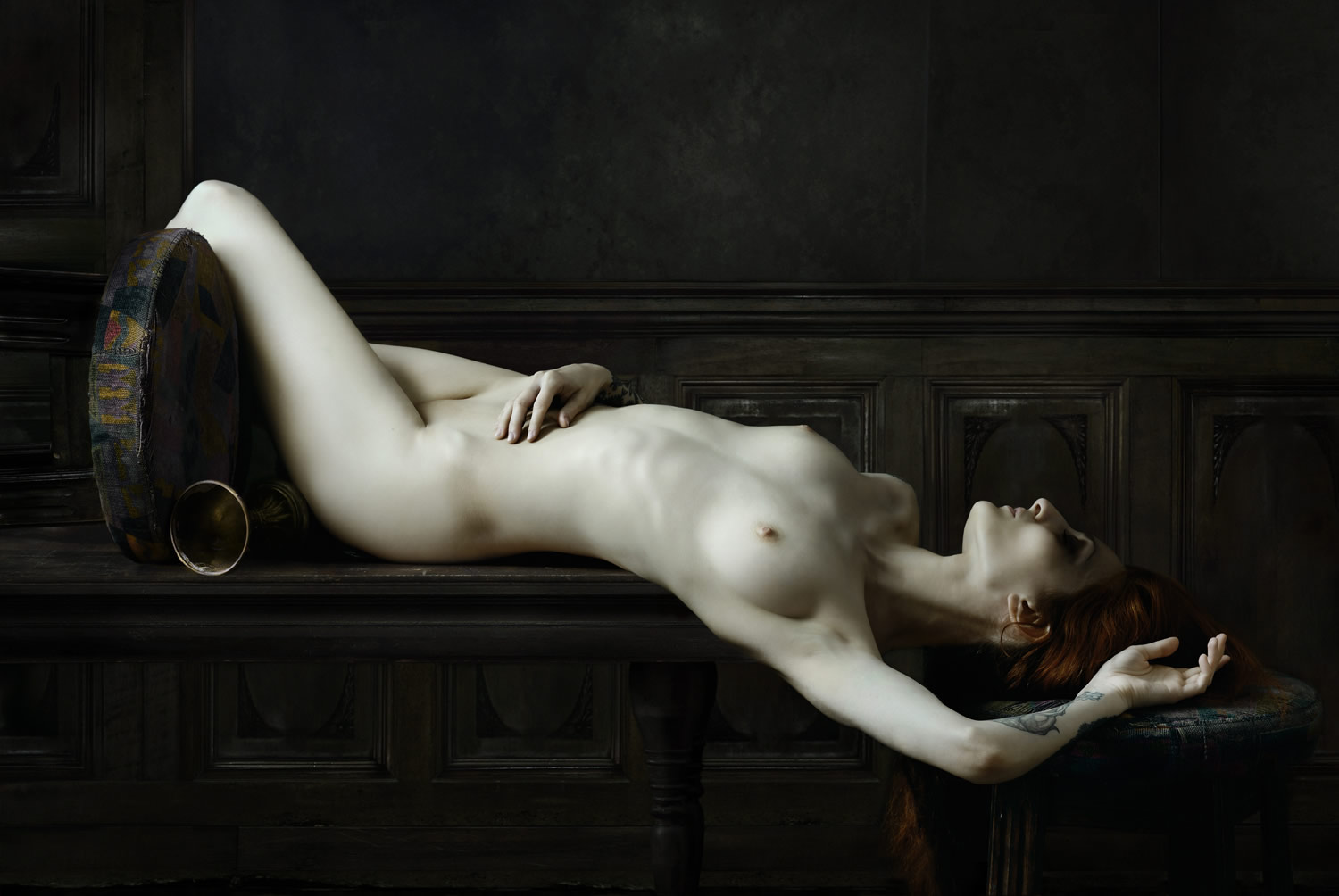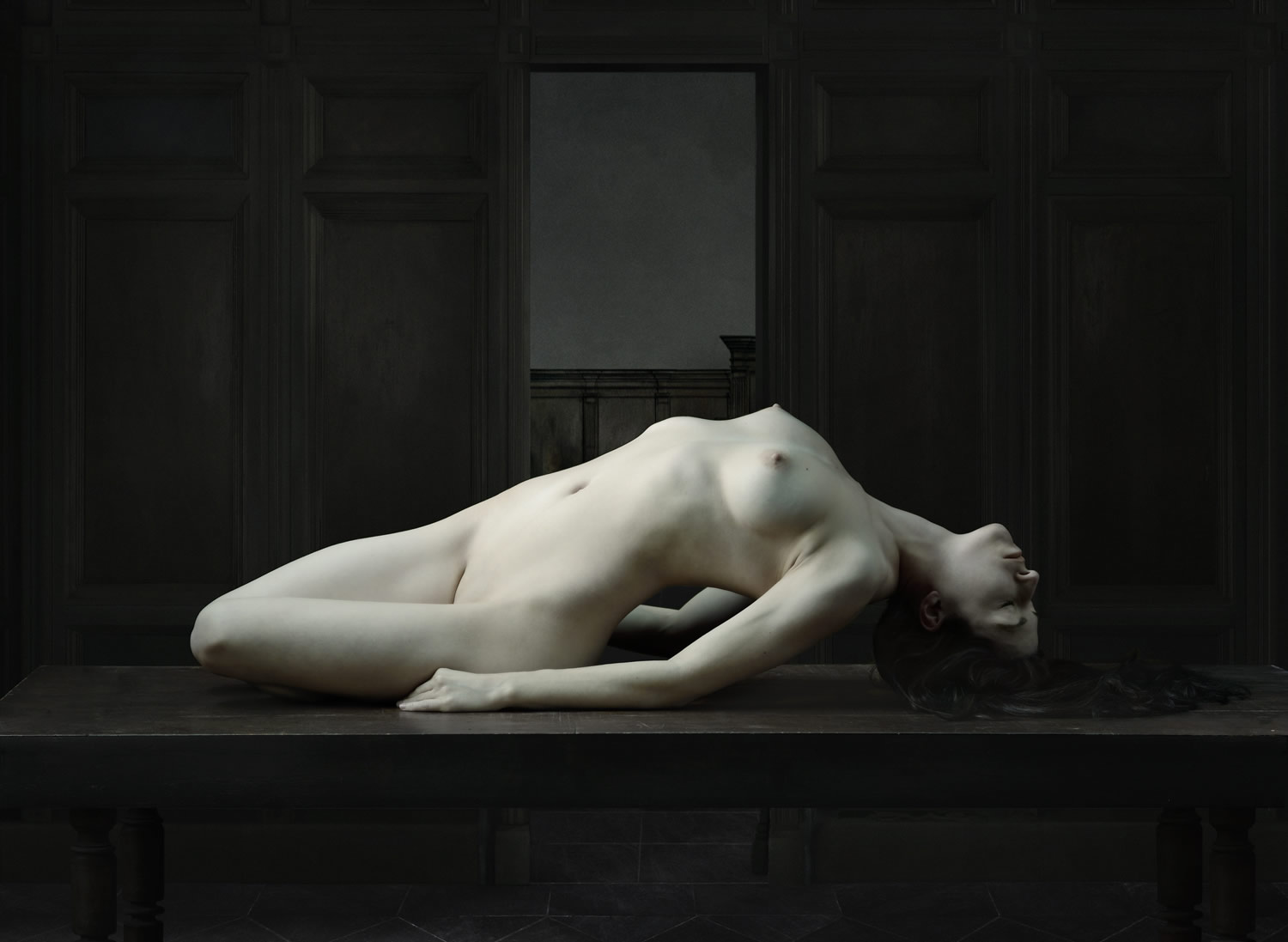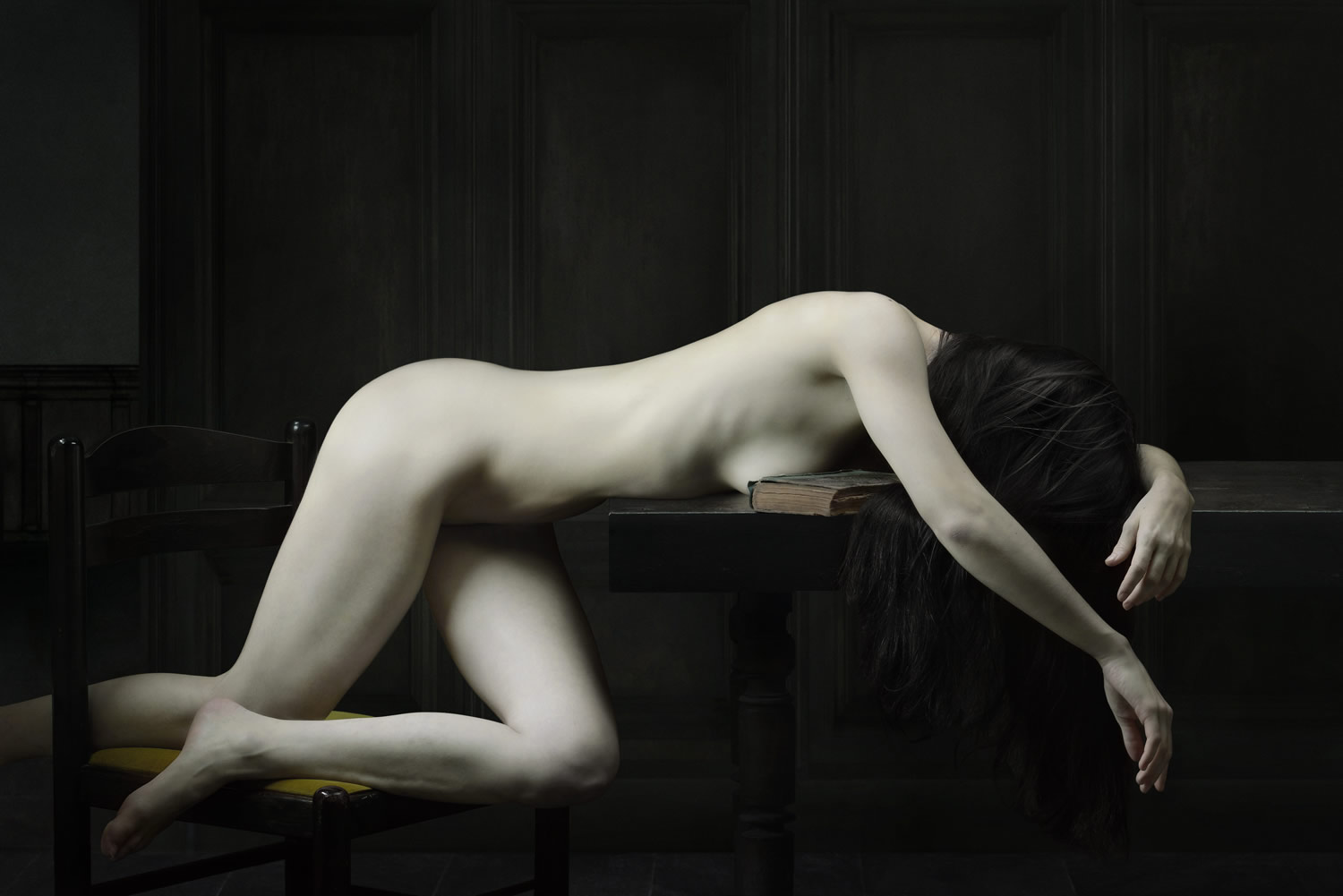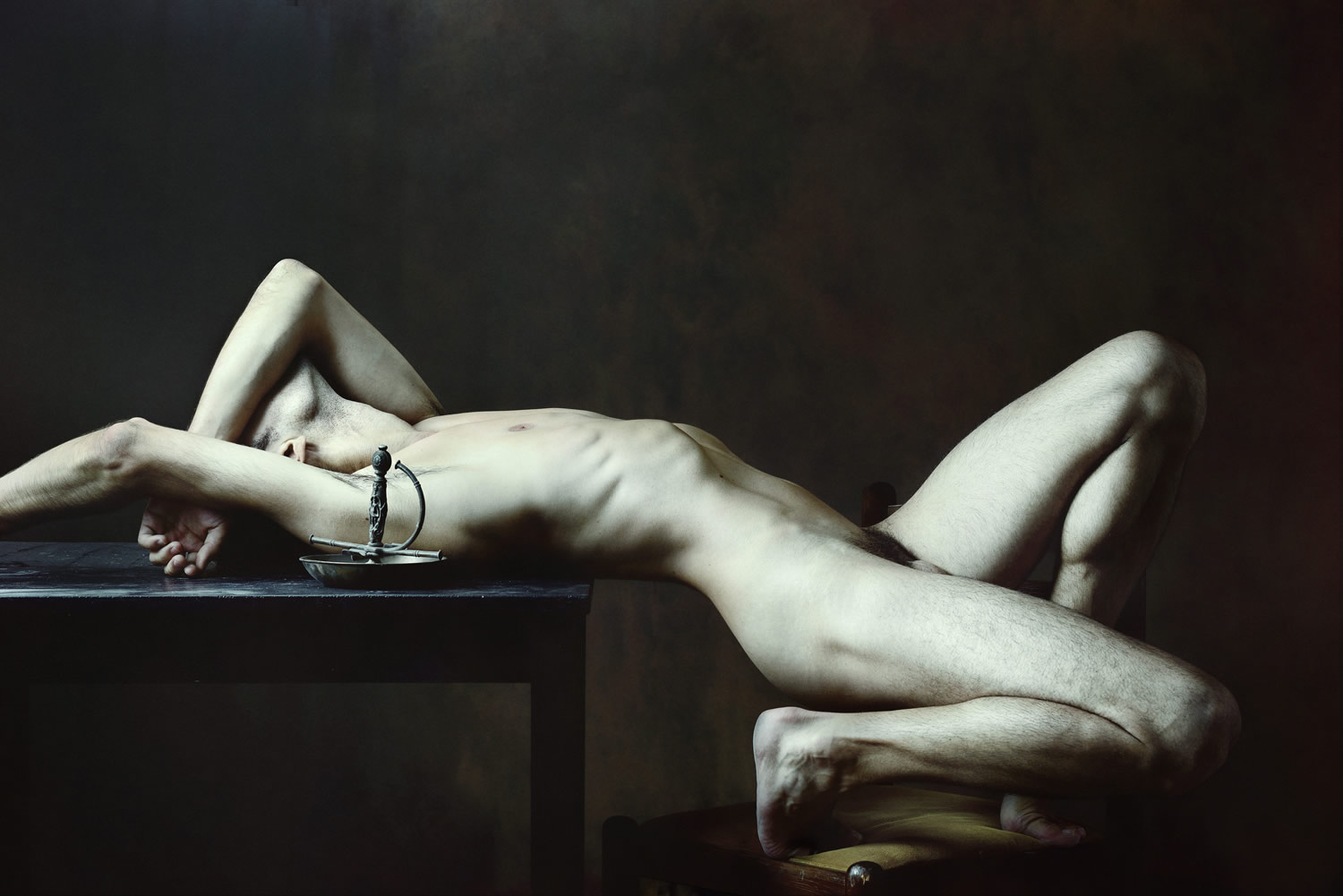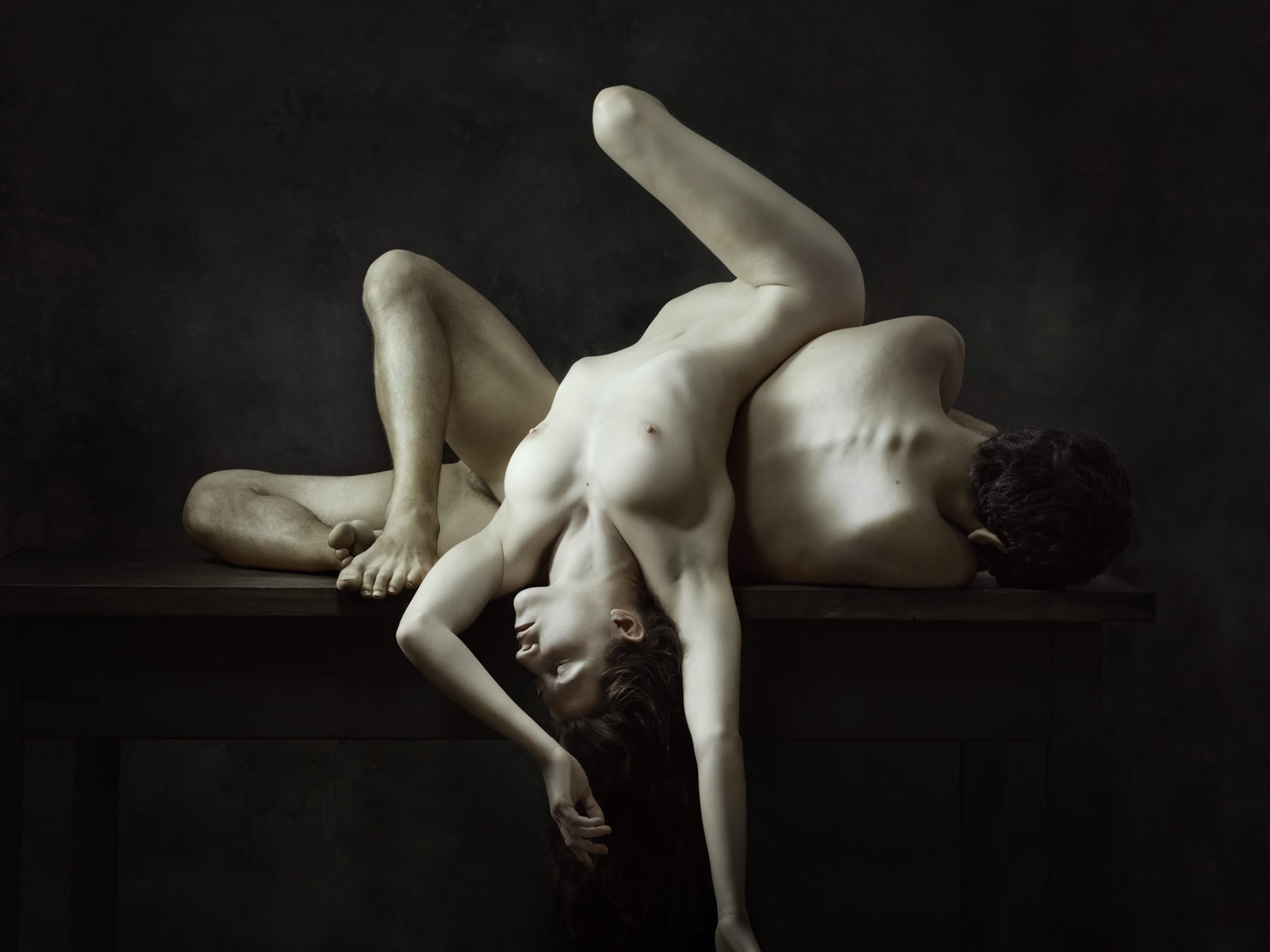 All images courtesy of Opiom Gallery, © Olivier Valsecchi.