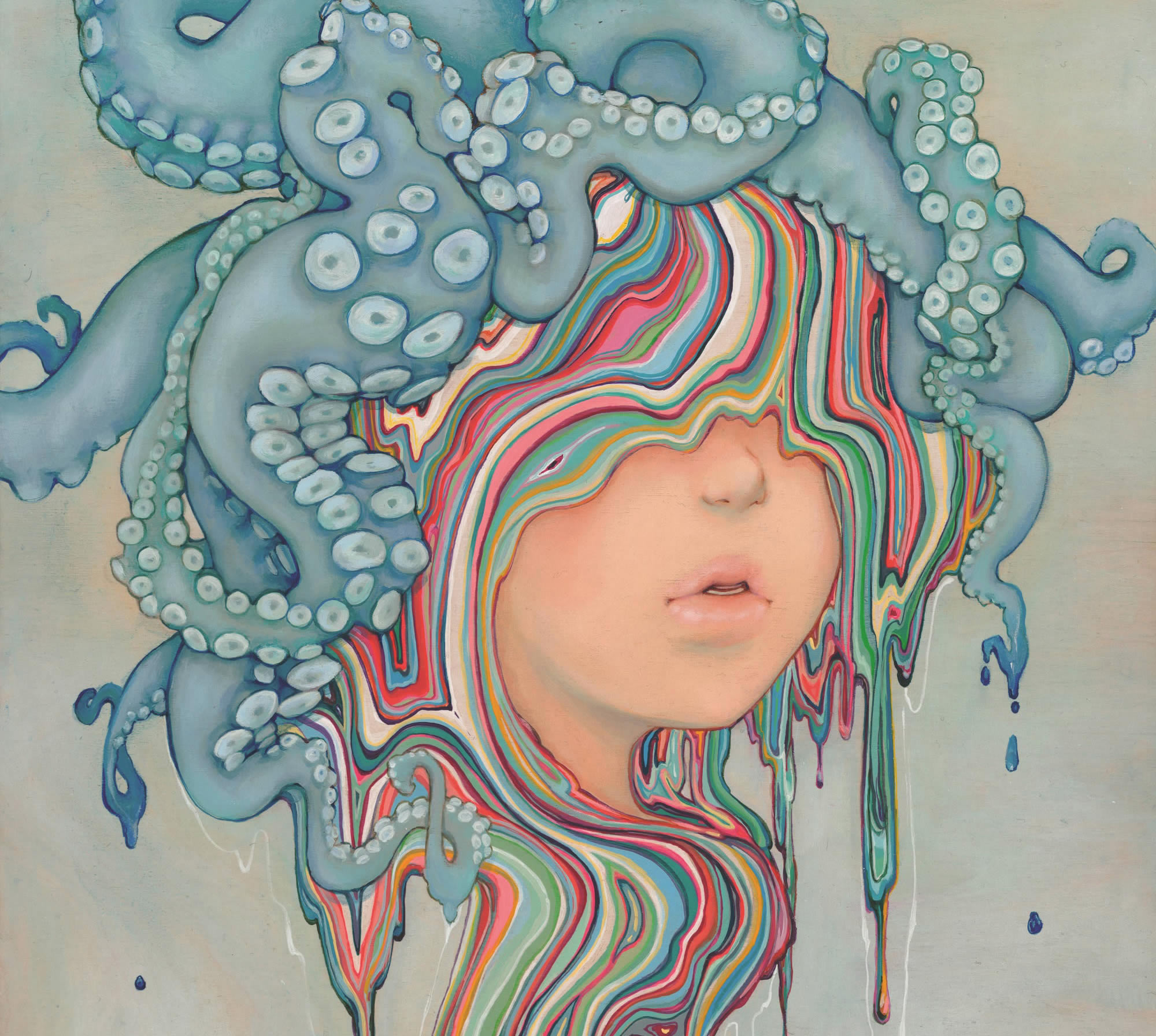 Pop surrealist painter Camilla d'Errico melts rainbows with characters that have oversized, soulful eyes. They stare at the viewer with an overwhelming intensity, simultaneously communicating innocence with feelings of sadness, wonder, and boredom. In addition to her candy-colored characters, animals are another focal point of her paintings. They often act as an elaborate headpiece or fashion accessory, their patterned wings and colorful fur adorn these young women with living crowns.
Errico has recently released a new book titled "Pop Painting: Inspiration and Techniques from the Pop Surrealism Art Phenomenon." It offers readers an inside view on the artist's tools, techniques, and inspirations, providing an up-close look at how she creates her vibrant works.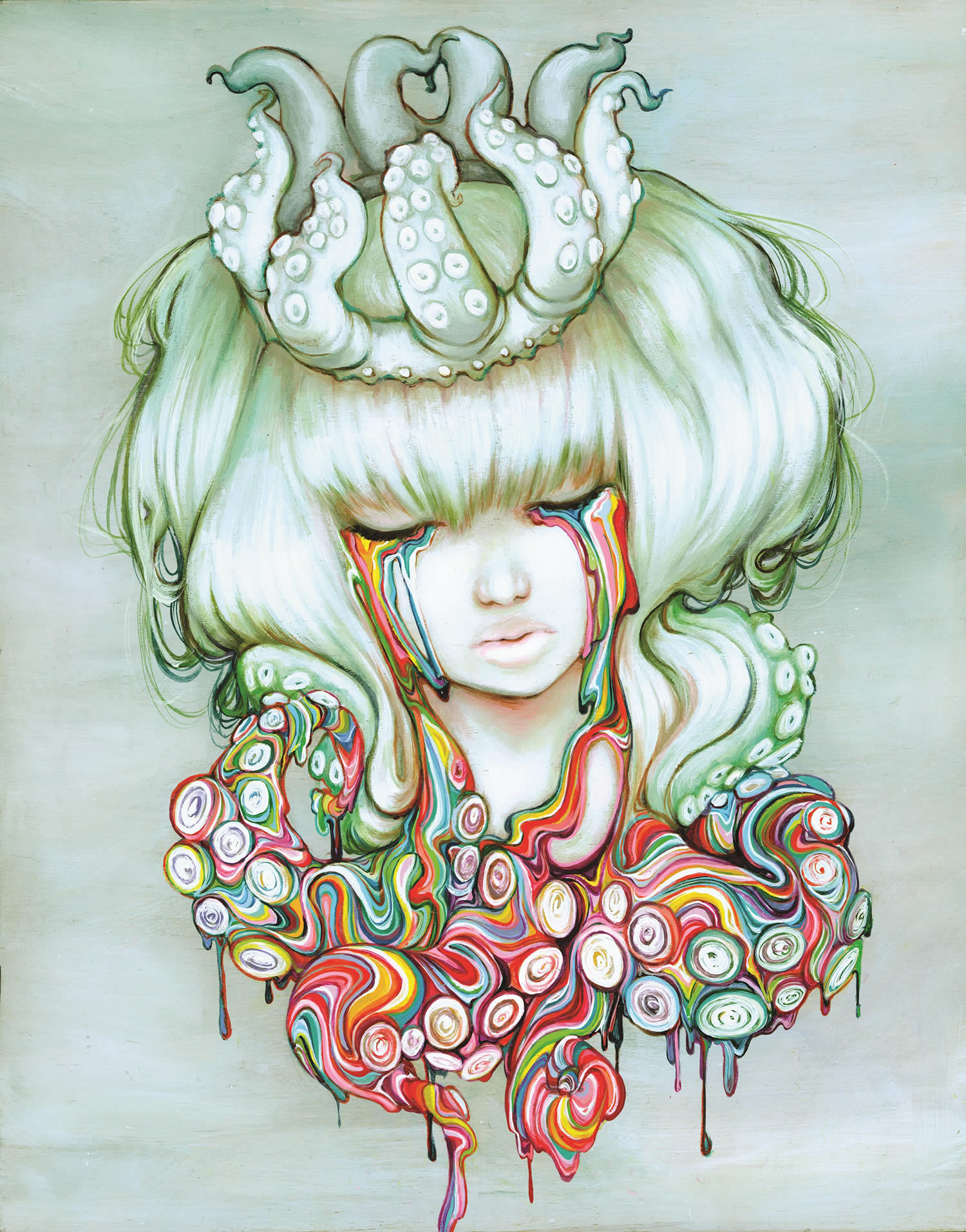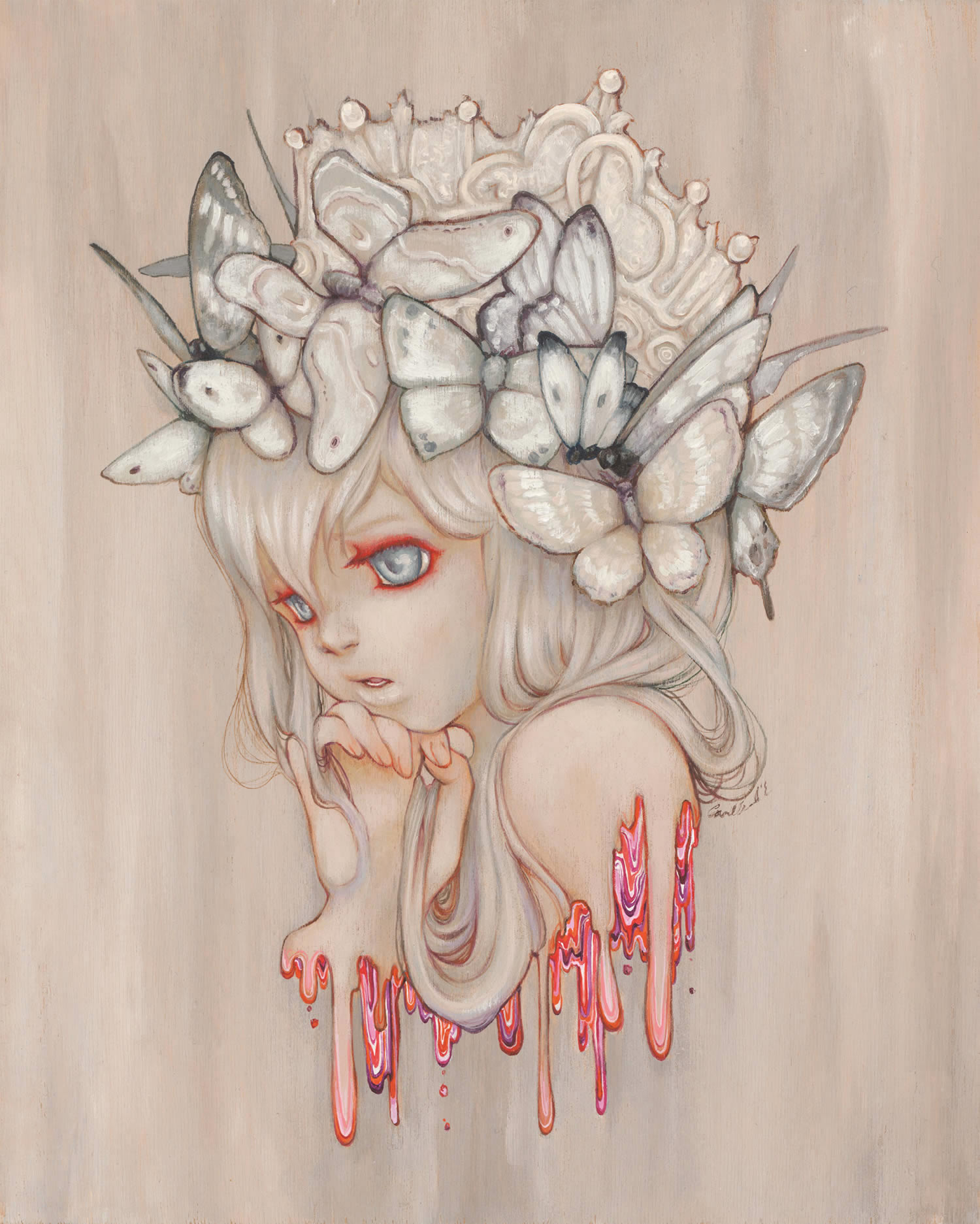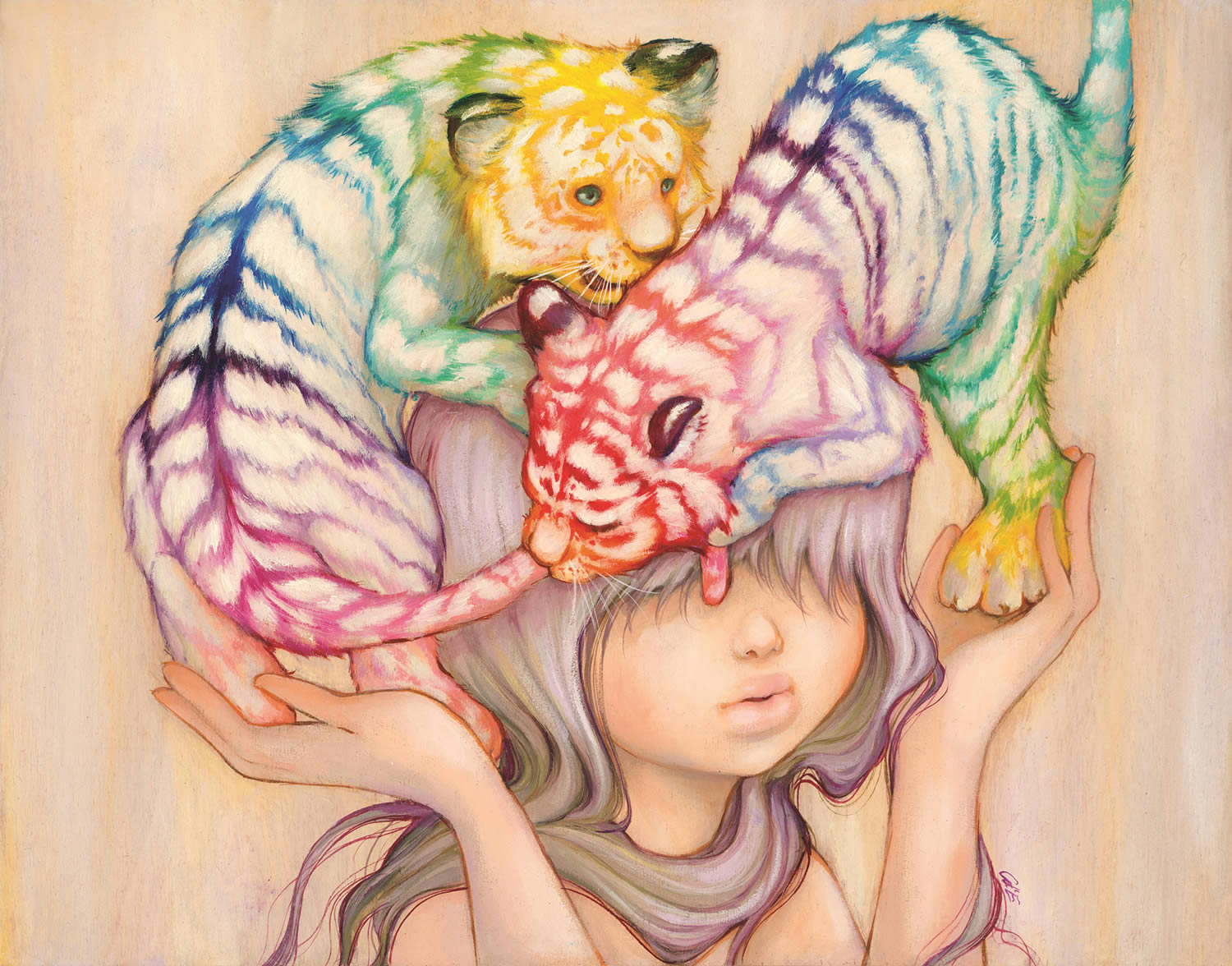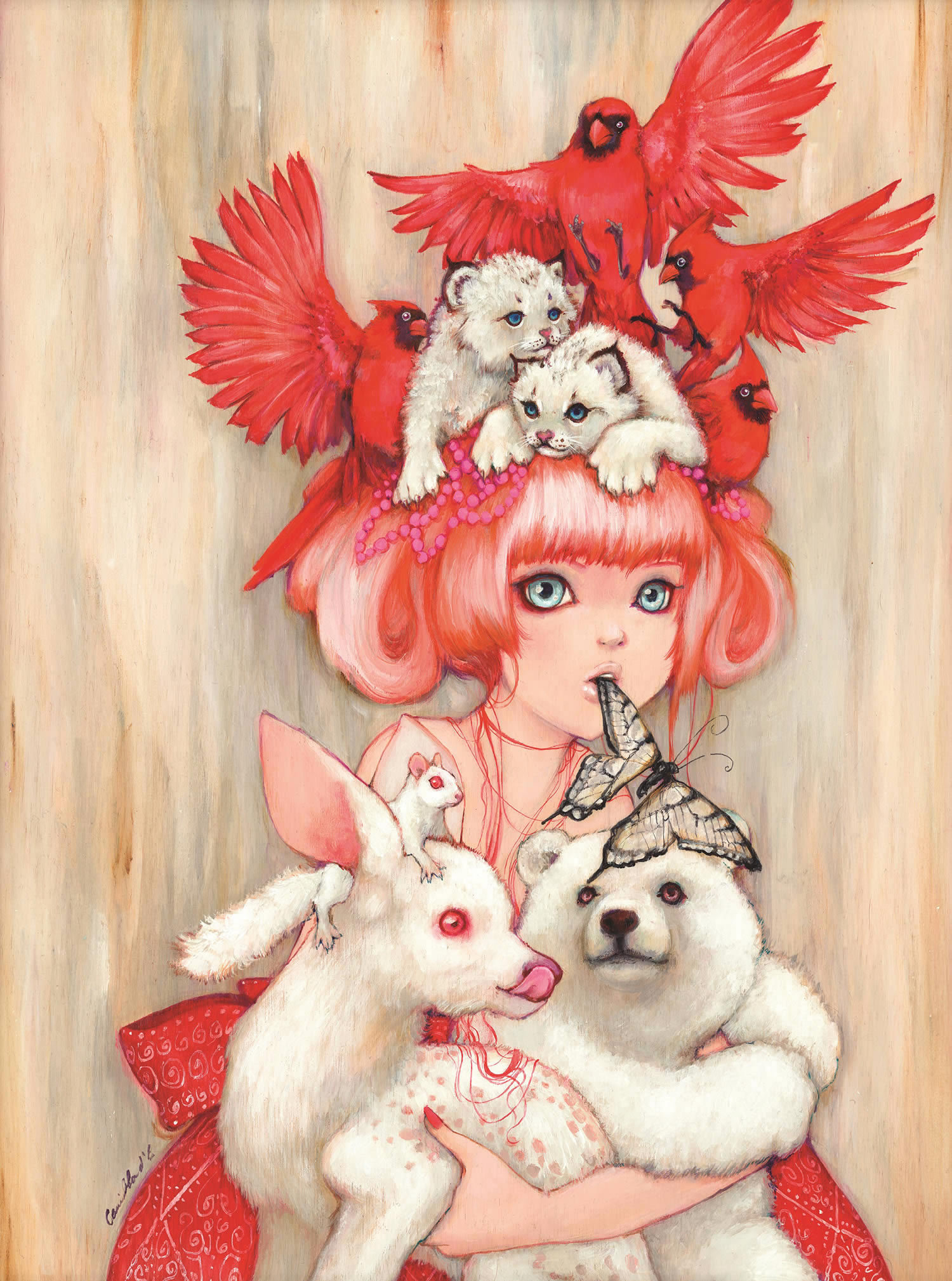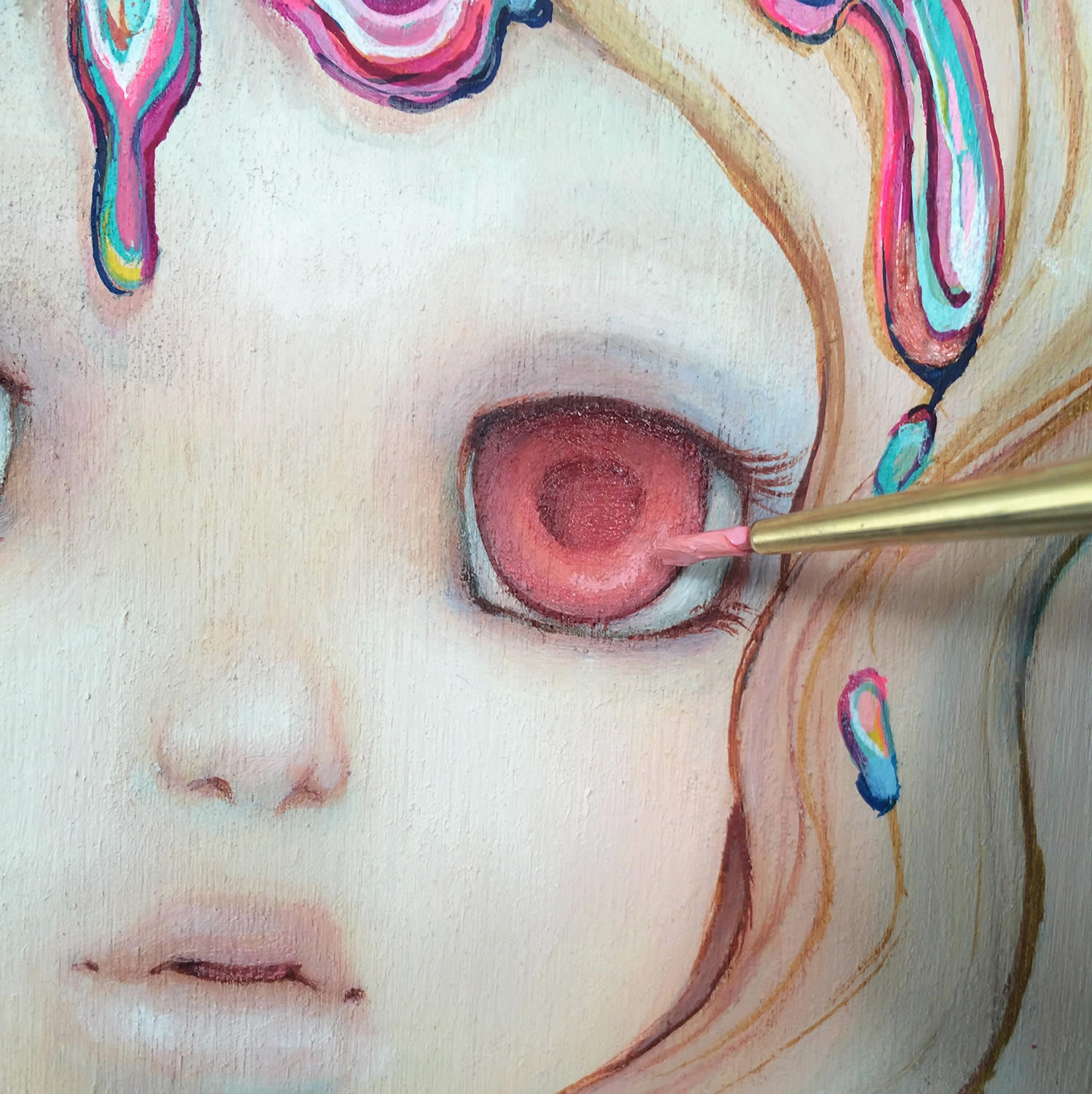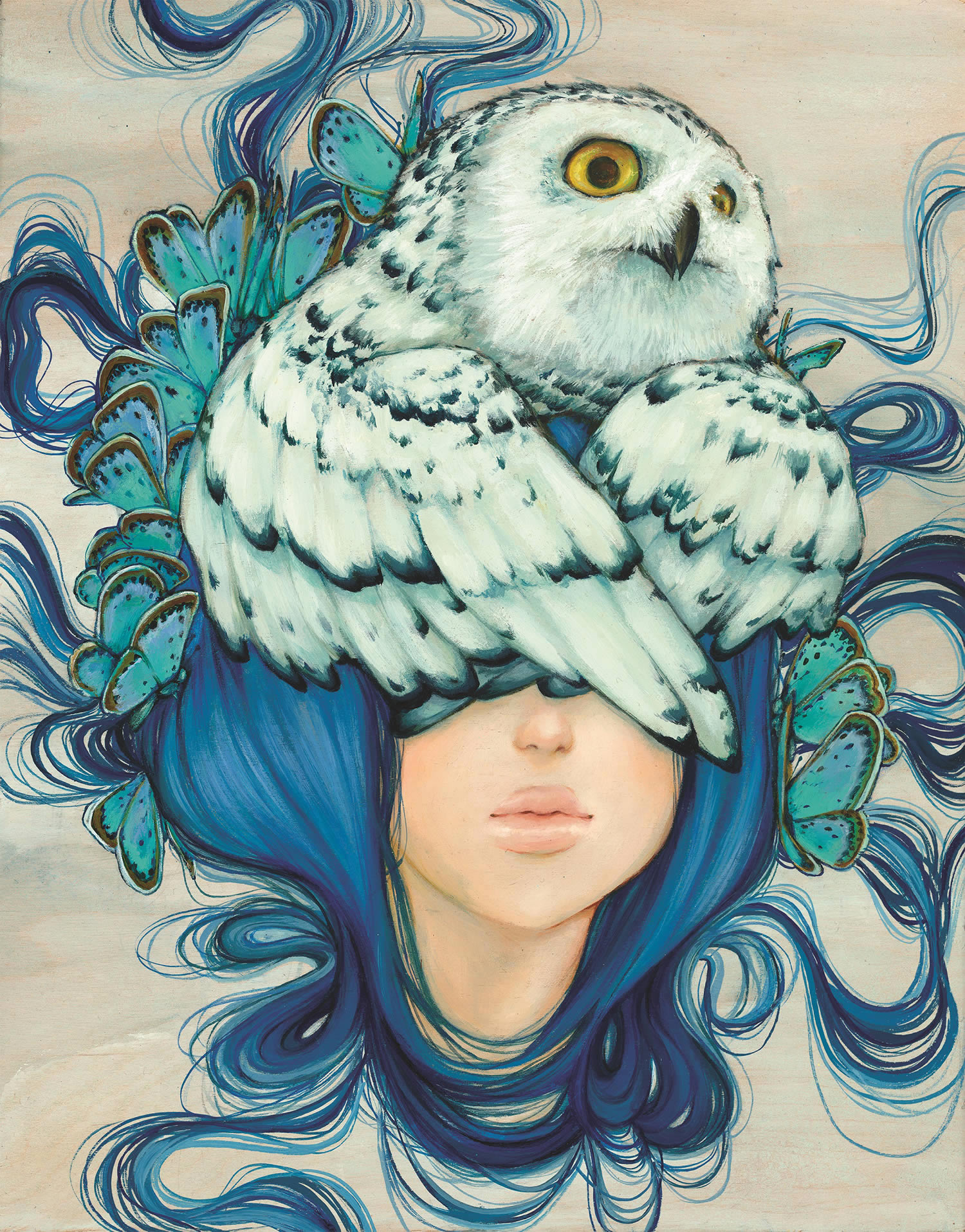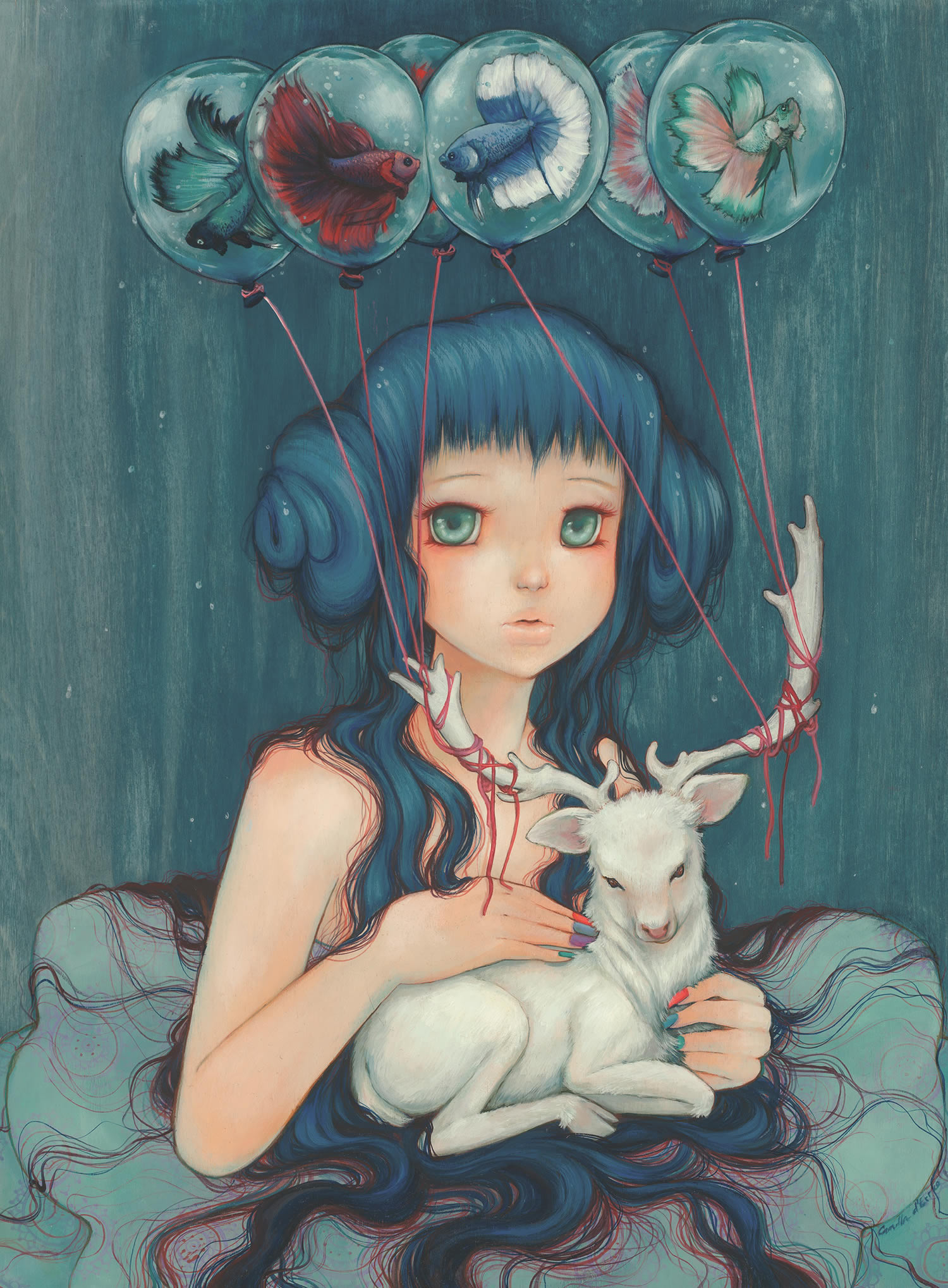 Artwork © Camilla d'Errico
Reprinted with permission from "Pop Painting" by Camilla d'Errico,
copyright © 2016. Published by Watson-Guptill, an imprint of Penguin Random House LLC.