Ralph McQuarrie is no longer with us, but he was the designer who created the look for many Star Wars characters including Darth Vader, Stormtroopers, Chewbacca, R2-D2 and C-3PO. Then you have poster artist Drew Struzan who hand painted a lot of the iconic one sheets. There are plenty of creatives who collaborated in the making of this sci-fi empire, and something so well-thought-out, graphically beautiful, should not be ruined with a bad tattoo tribute. Star Wars is serious stuff!
After reviewing many thousands of Star Wars tattoos in the course of six months; I have selected 15 of the best and newest ones from various tattooers, including one of BB-8 (an astromech droid) from "The Force Awakens."
The mobile space station gets a photorealistic veneer by BANG BANG.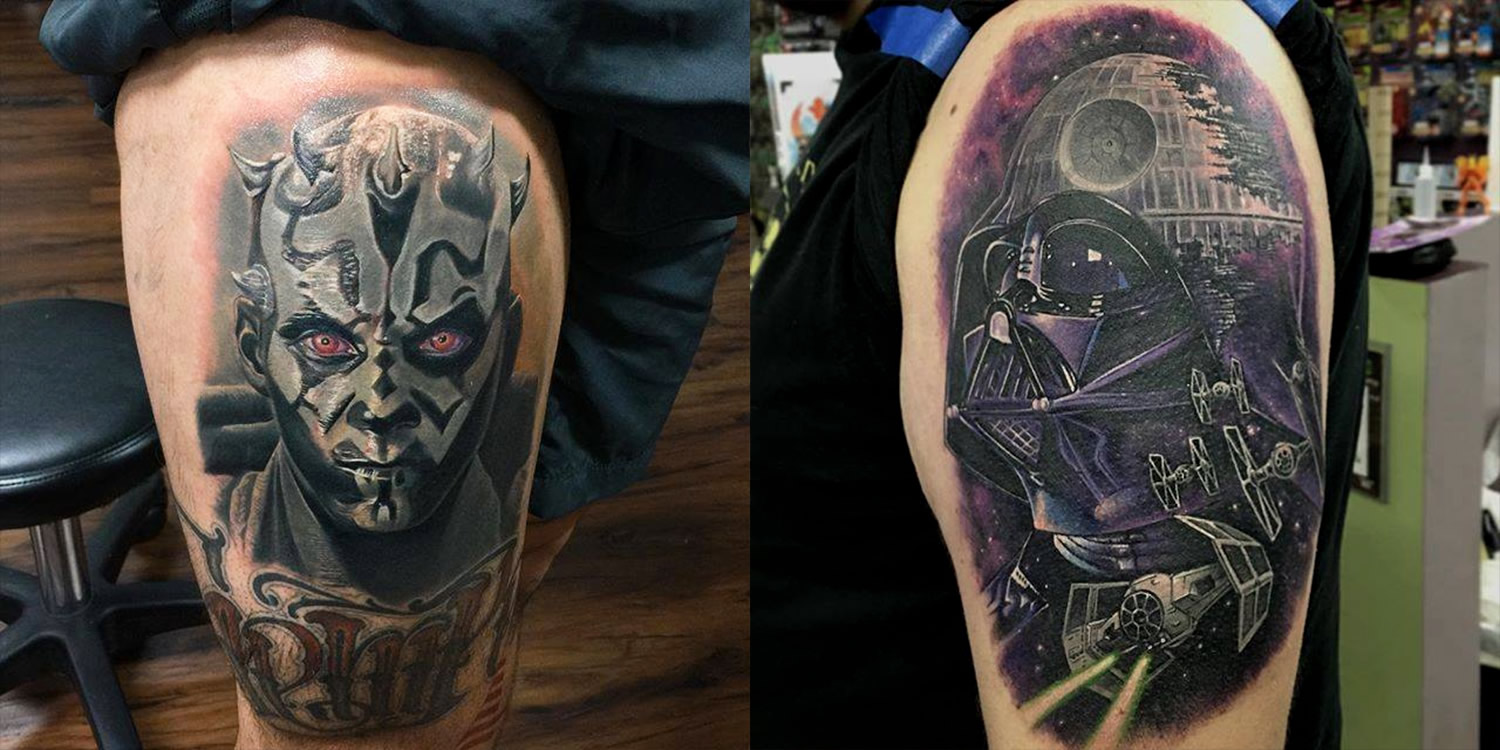 Rember Orellana tattoos Darth Maul, one of the popular villains. And Chris Jones uses a double exposure technique to create the action-packed scene in "Return of the Jedi."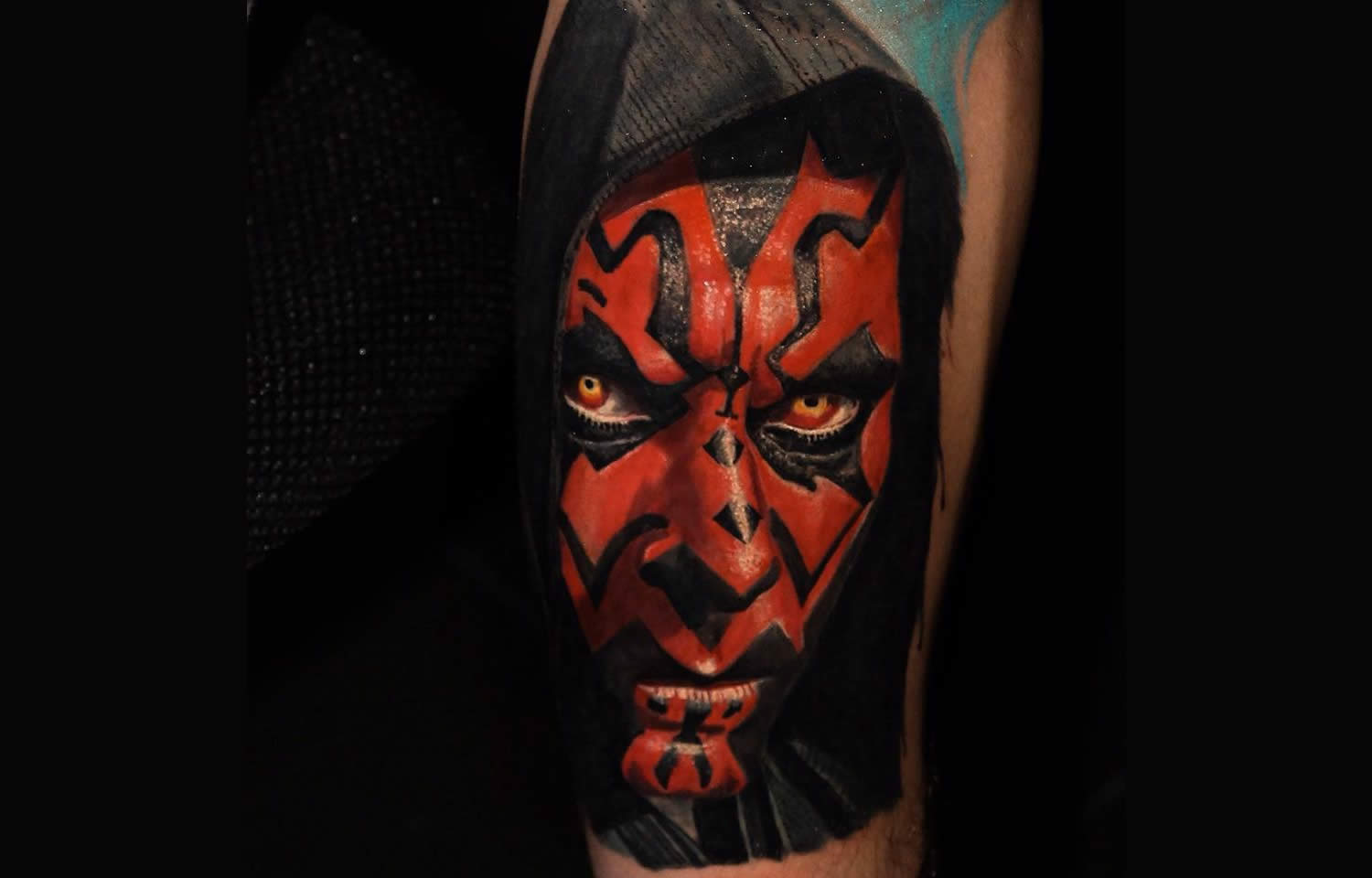 The apprentice of
Count Dooku

is tattooed once again; this time by Alan Ramirez.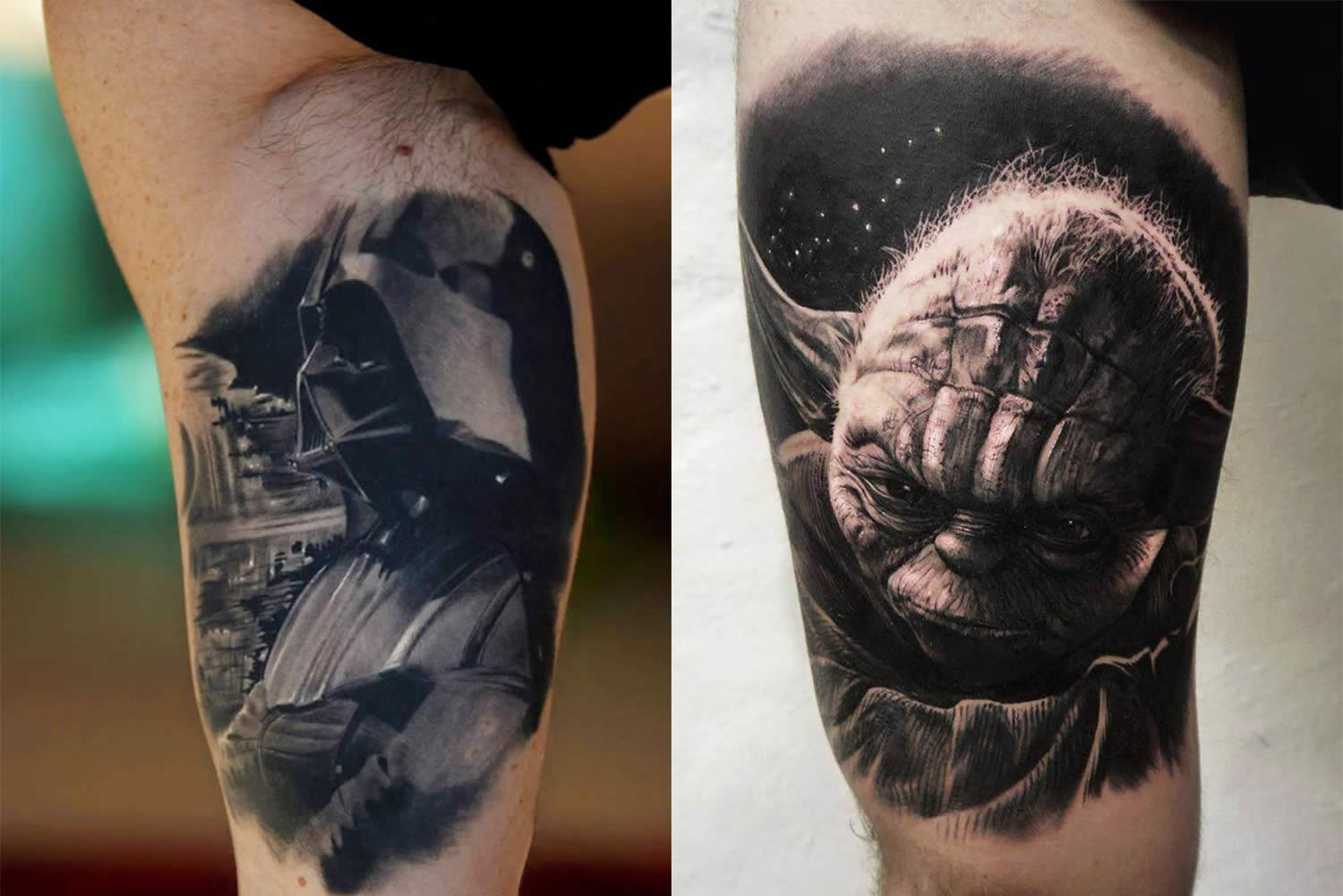 Darth Vader, the personification of the dark side of the Force; inked by Silvano Fiato.  The wise and powerful master Yoda by Oscar Akermo.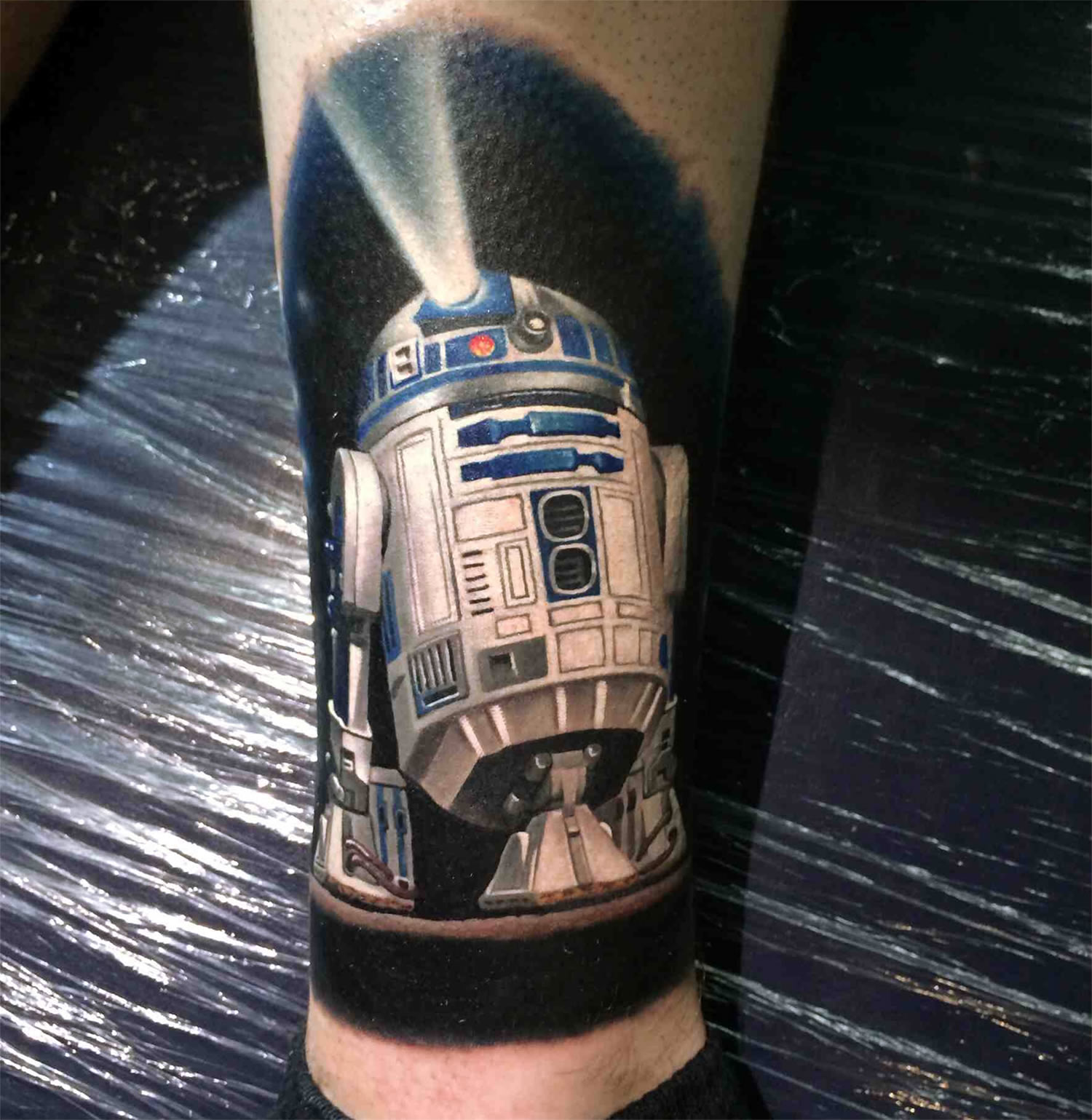 R2-D2, the cutest droid (since the appearance of BB-8) by Kegan Hawkins.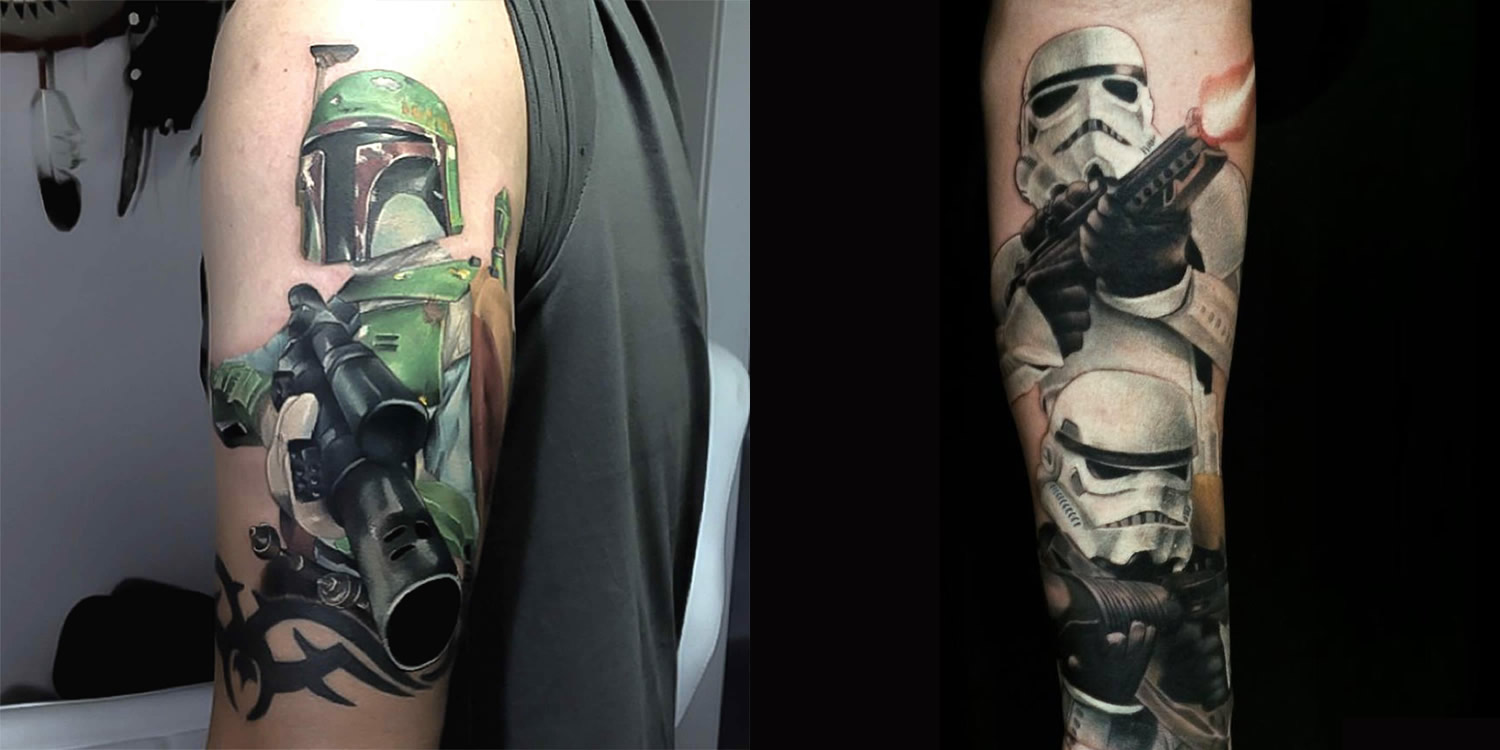 The mercenary Boba Fett and Stormtrooper sleeve by Dean Lawton.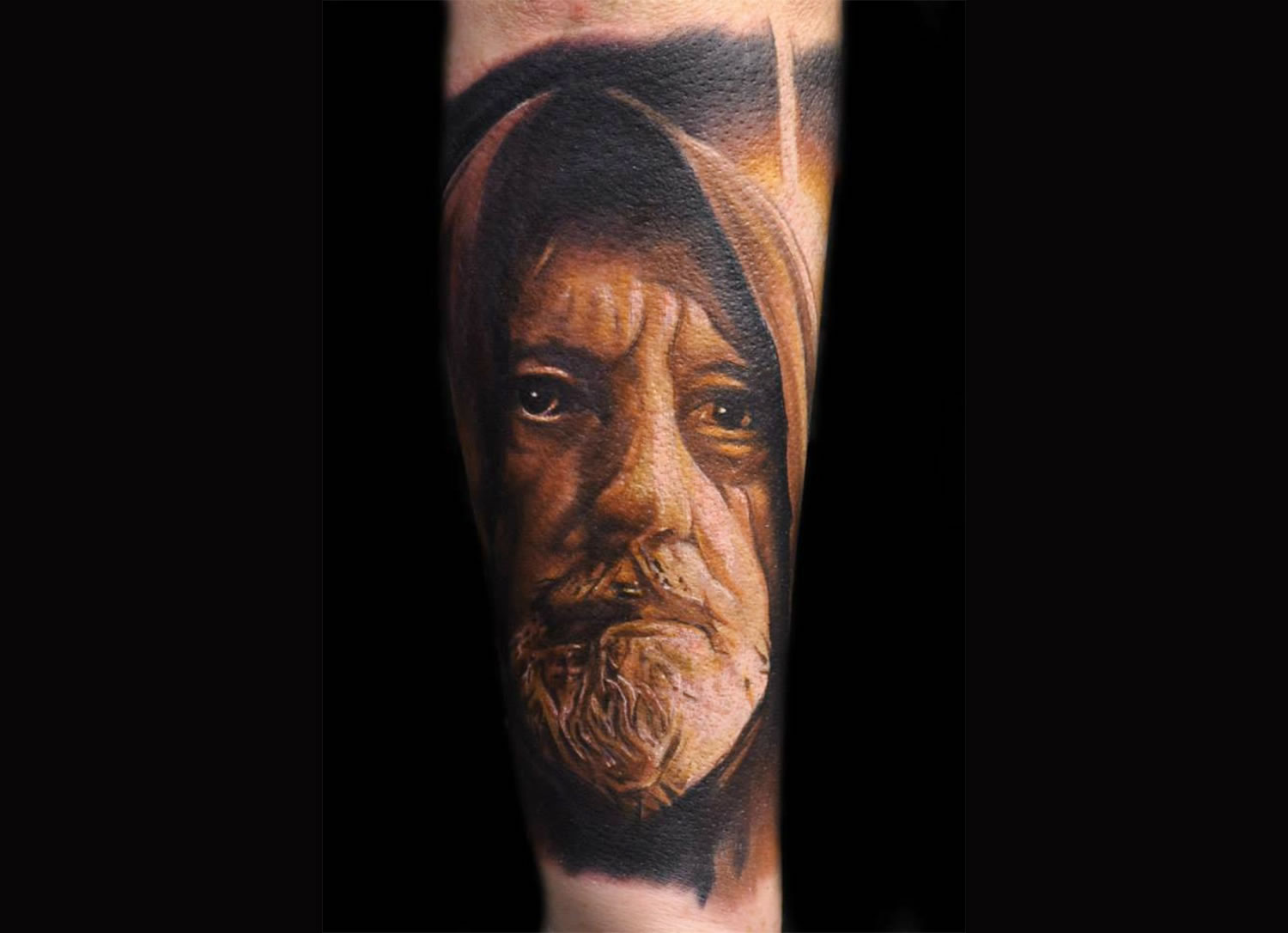 A portrait of Jedi Master Obi-Wan Kenobi by Max Pniewski.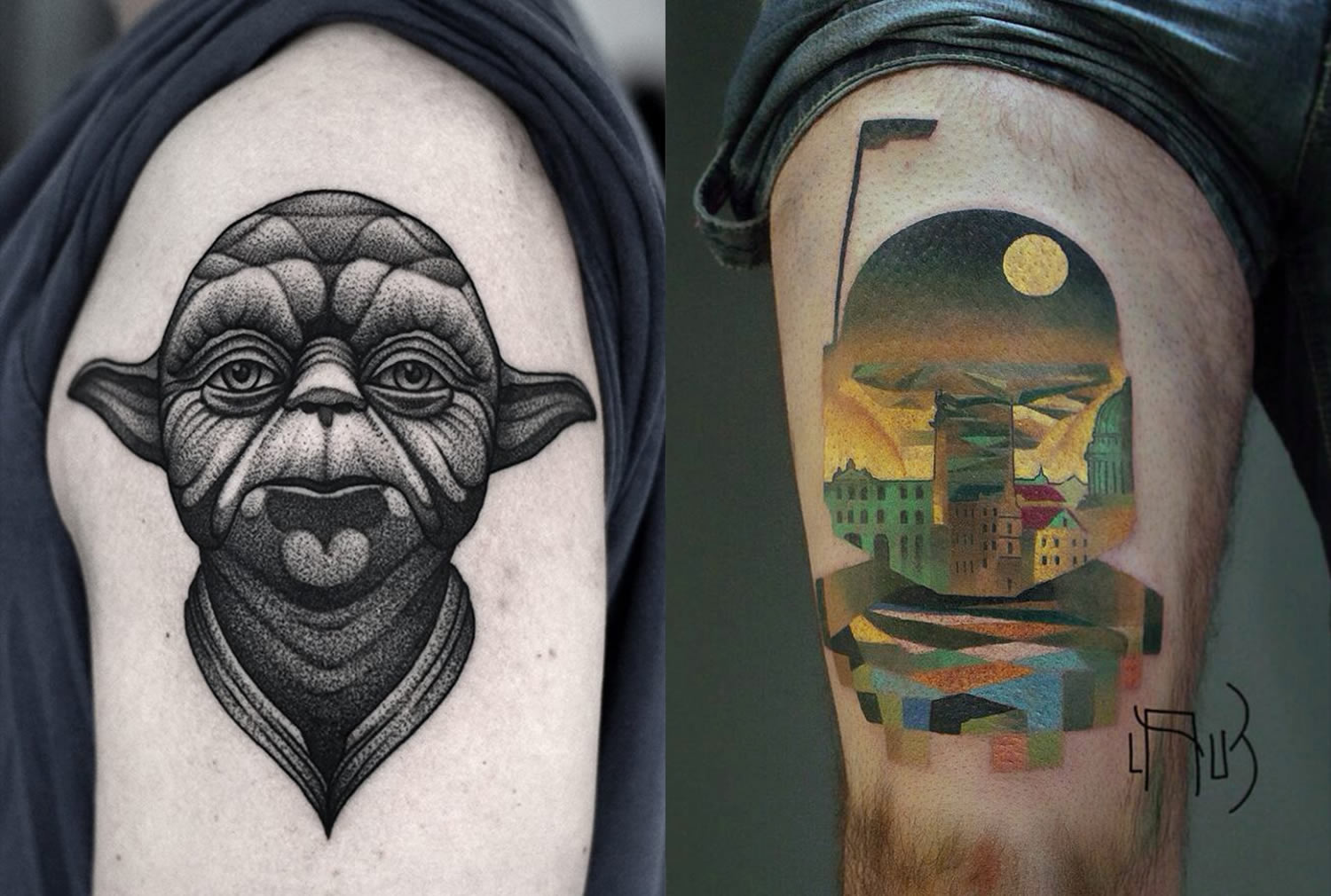 A modern adaptation of Yoda by Kamil Czapiga and Boba Fett by Alexey Lauz.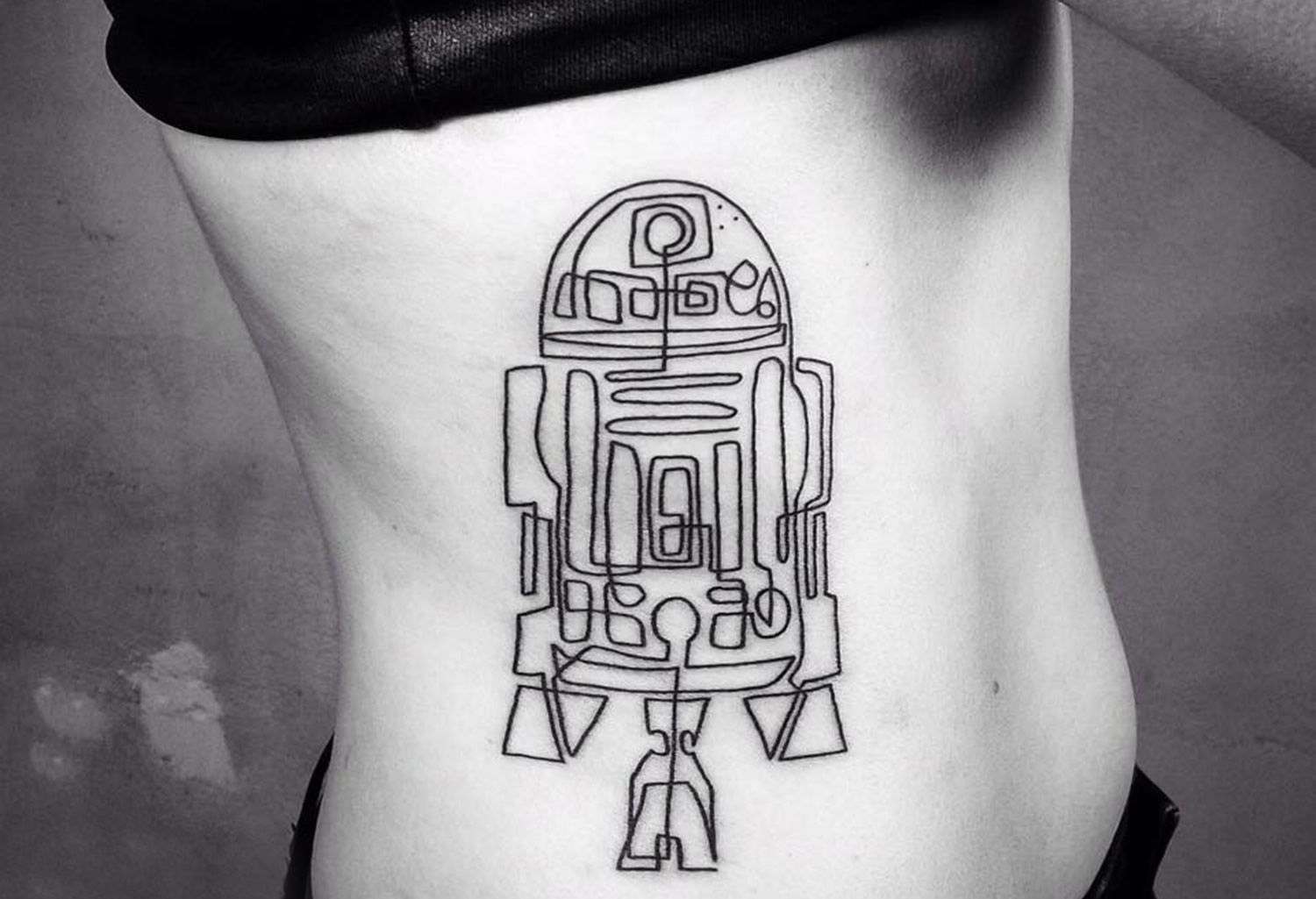 Using a single line, Mo Ganji artistically illustrates R2-D2.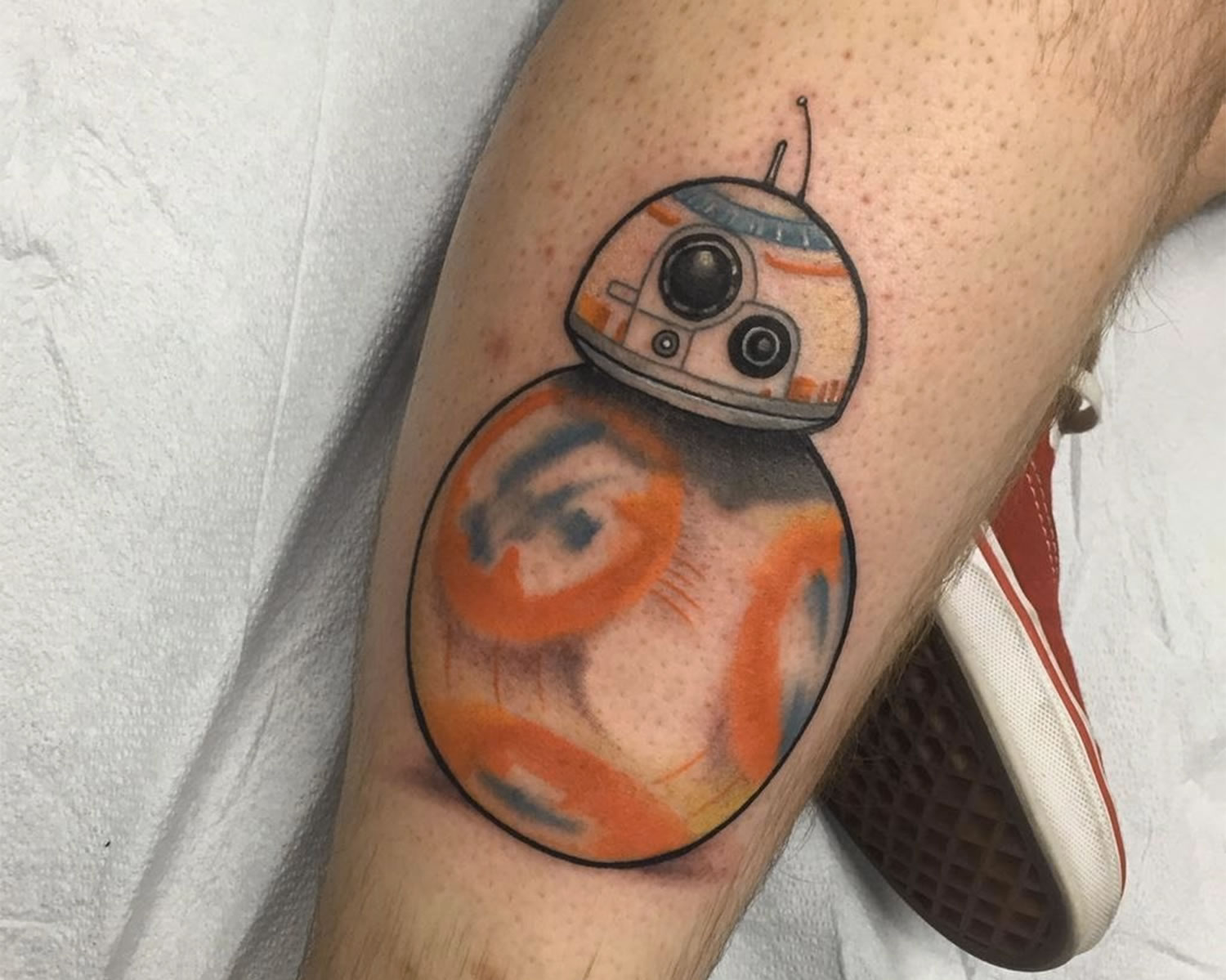 BB-8 is the newest (droid) cutey from "The Force Awakens." By Tyler Nealeigh.
Images © respective artists.