Abstract and surreal photographers can develop their dreamscapes using double exposure. By blending several images in a single frame, they're free to abandon the laws of nature. Any scene is possible.
In the expanding global tattoo community, everyone is taking more risk. Recent experiments with double exposure show a new level of photorealistic tattooing.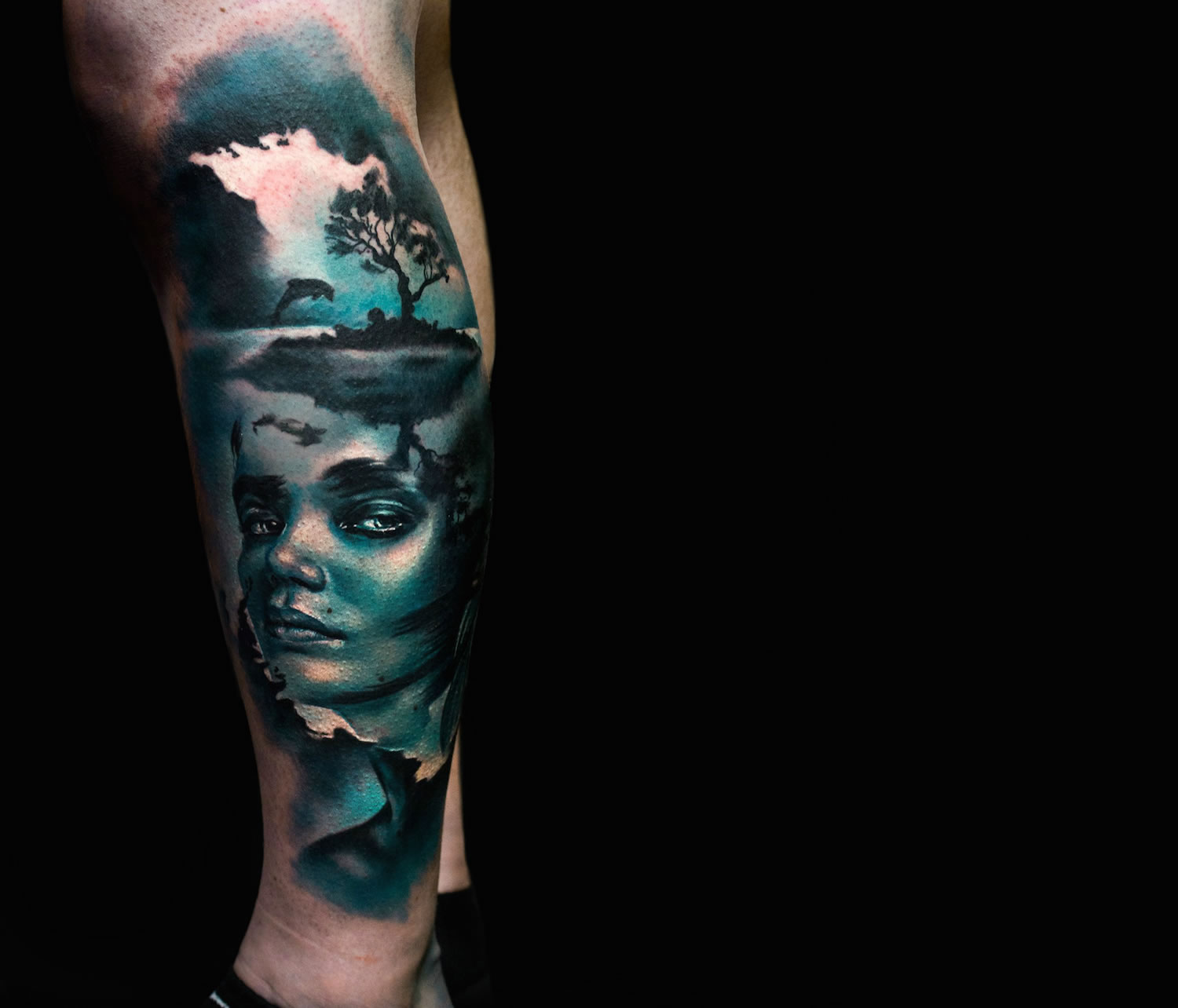 "Spirit of the Sea" by Charly Huurman.
Charly Huurman
Focused on abstract realism, Charly Huurman marries expressive portraits with the natural world. Digitally constructed, emotionally charged, his compositions are seamlessly transferred to skin.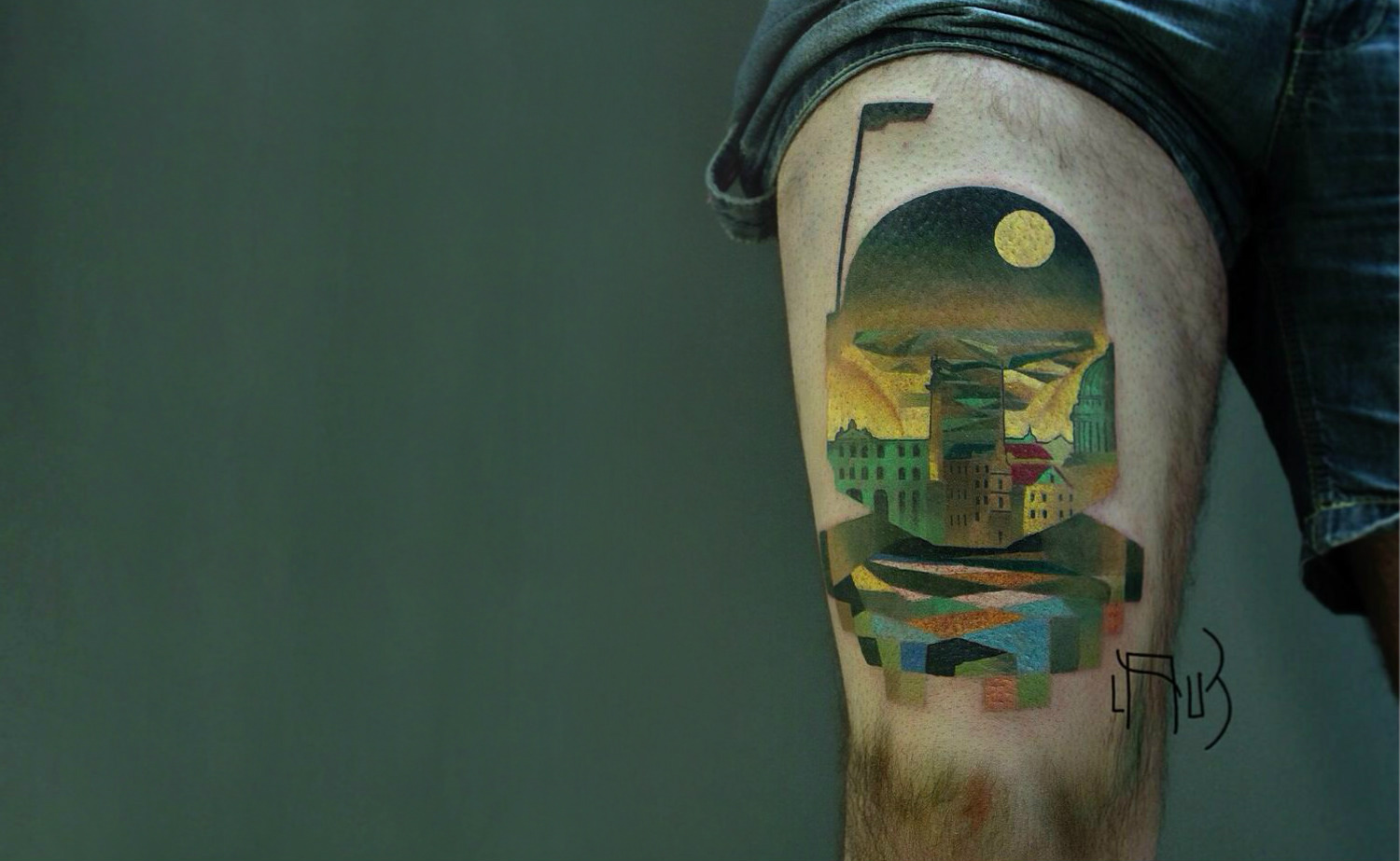 Boba Fett tattoo by Lesha Lauz.
Lesha Lauz
Glitch art tattooer Lesha Lauz puts pixels in (almost) every piece. Nostalgic for the early '90s, he loves to remix old school pop culture with 8-bit errors. His unique point of view makes his work instantly recognizable.
Caroline Friedmann
In the last year,¬†Caroline Friedmann has taken a liking to Antonio Mora'Äôs¬†double exposure work.¬†To date, she's adapted over a dozen of his pieces into stunning tattoos, adjusted to fit her clients' bodies. She also employs white ink in unusual ways, boosting the contrast and staying true to the original work.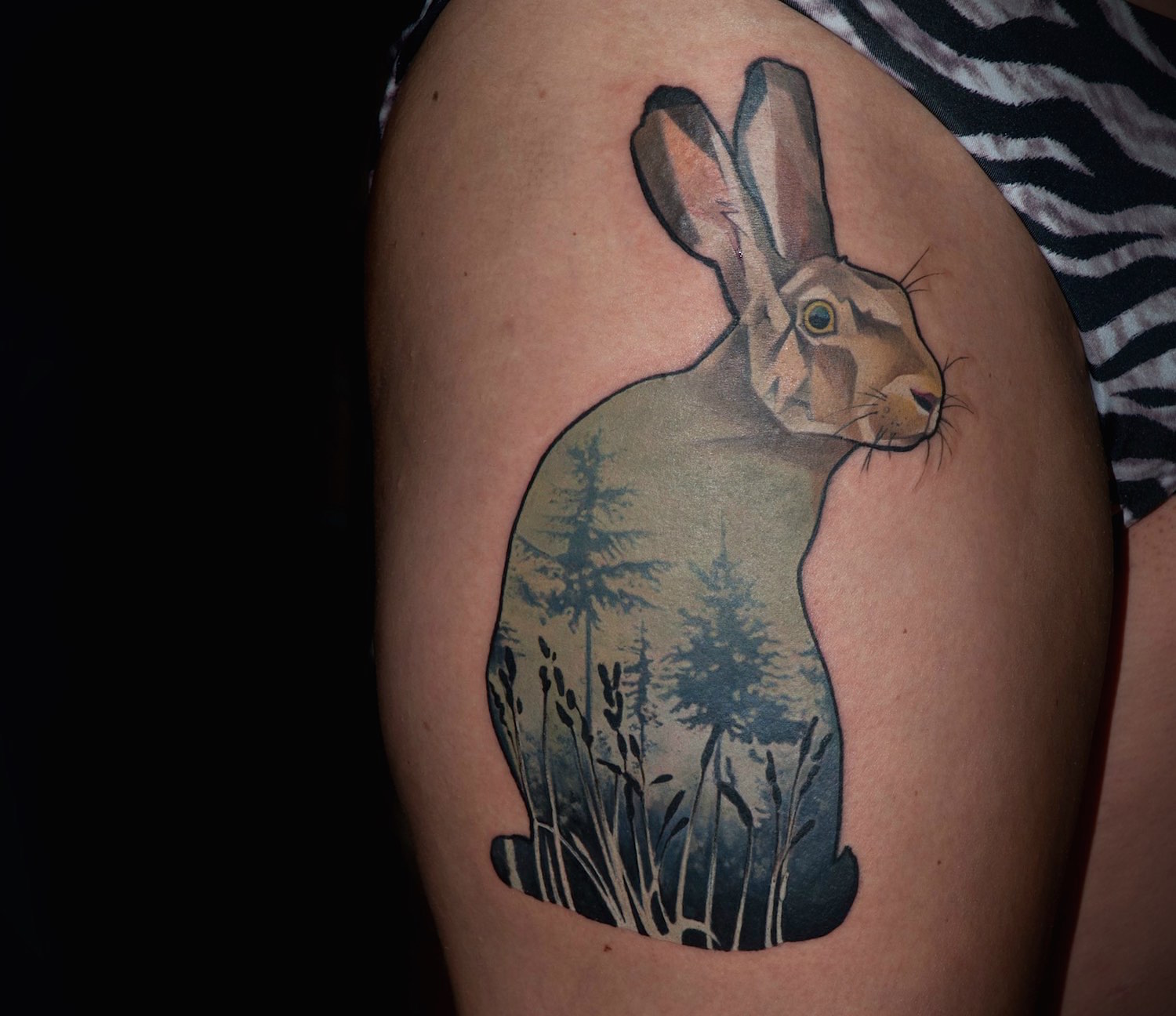 Hare in the woods tattoo by Csiga.
M√°ty√°s "Csiga" Hal√°sz
Csiga has a sense of humor. His eccentric spin on neotraditional work peppers in some cubism and pop art. With ultra-clean execution, and thoughtful use of color, there's gravitas in even his most playful concepts.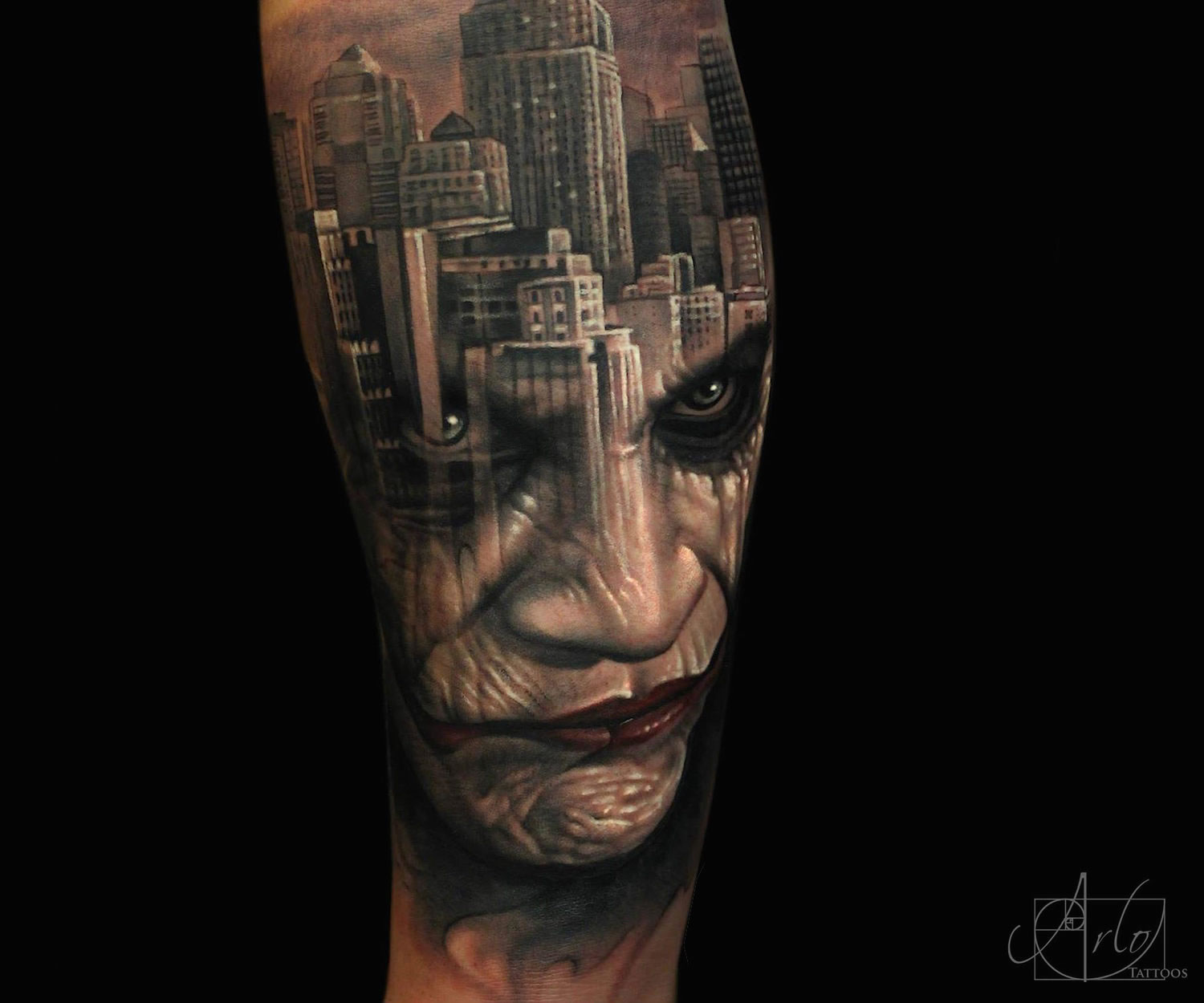 Heath Ledger's Joker overlooking Gotham City, by Arlo DiCristina.
Arlo DiCristina
Colorado's Arlo DiCristina¬†started¬†out with¬†straightforward realism, but keeps pushing beyond¬†his comfort zone. Whether it'Äôs a musician remixed with his synthesizer, Medusa morphing into¬†her snakes, or an innocent child¬†overlapping¬†a war zone,¬†Arlo conquers every experimental mash-up.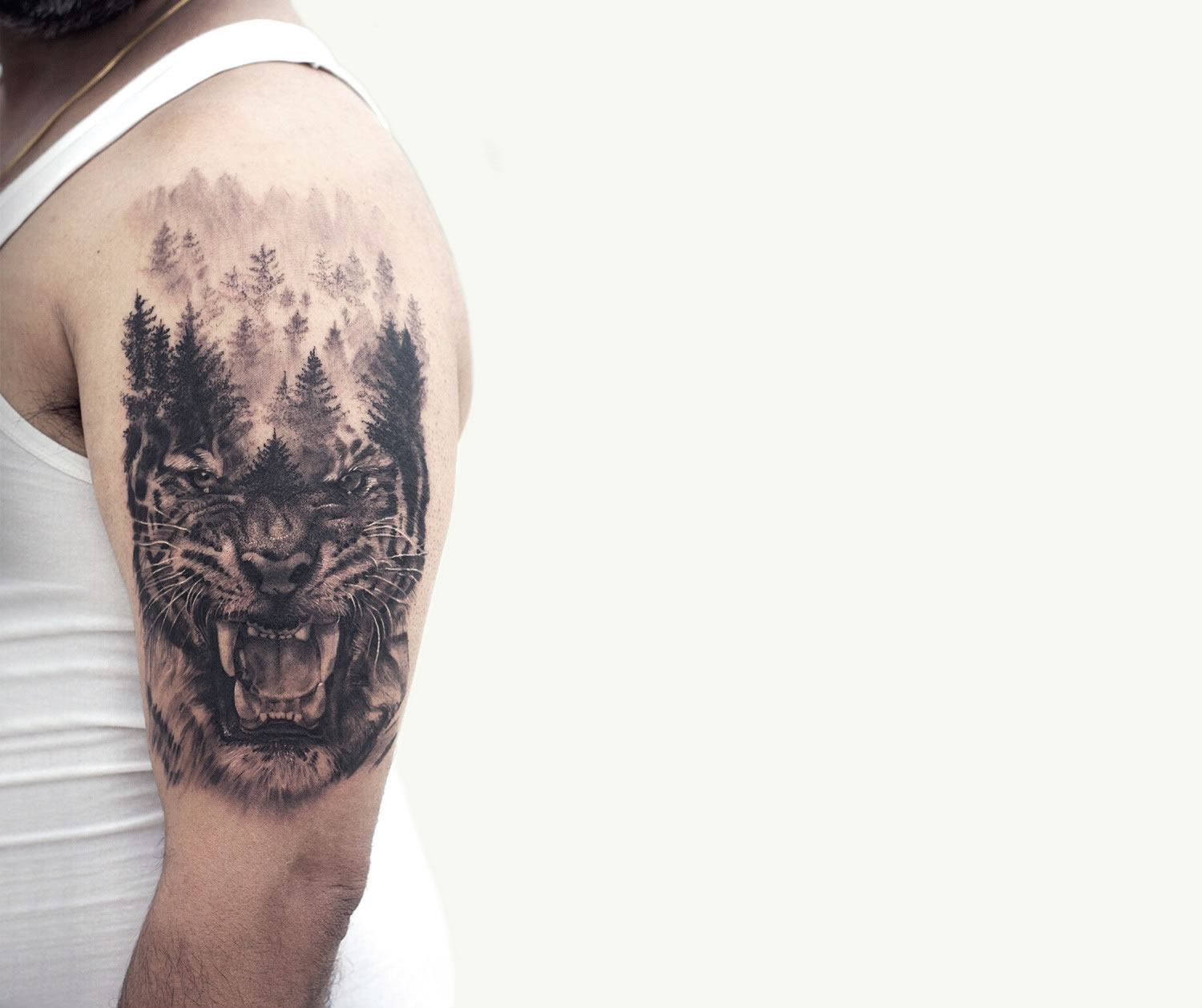 Tiger in the forest tattoo by Sunny Bhanushali.
Sunny Bhanushali
Sunny Bhanushali thrives in monochromatic realism, crafting rich depths of field with black and grey. This year has shown marked improvement in the scope, dimension and detail of his work, as he confronts more complex designs.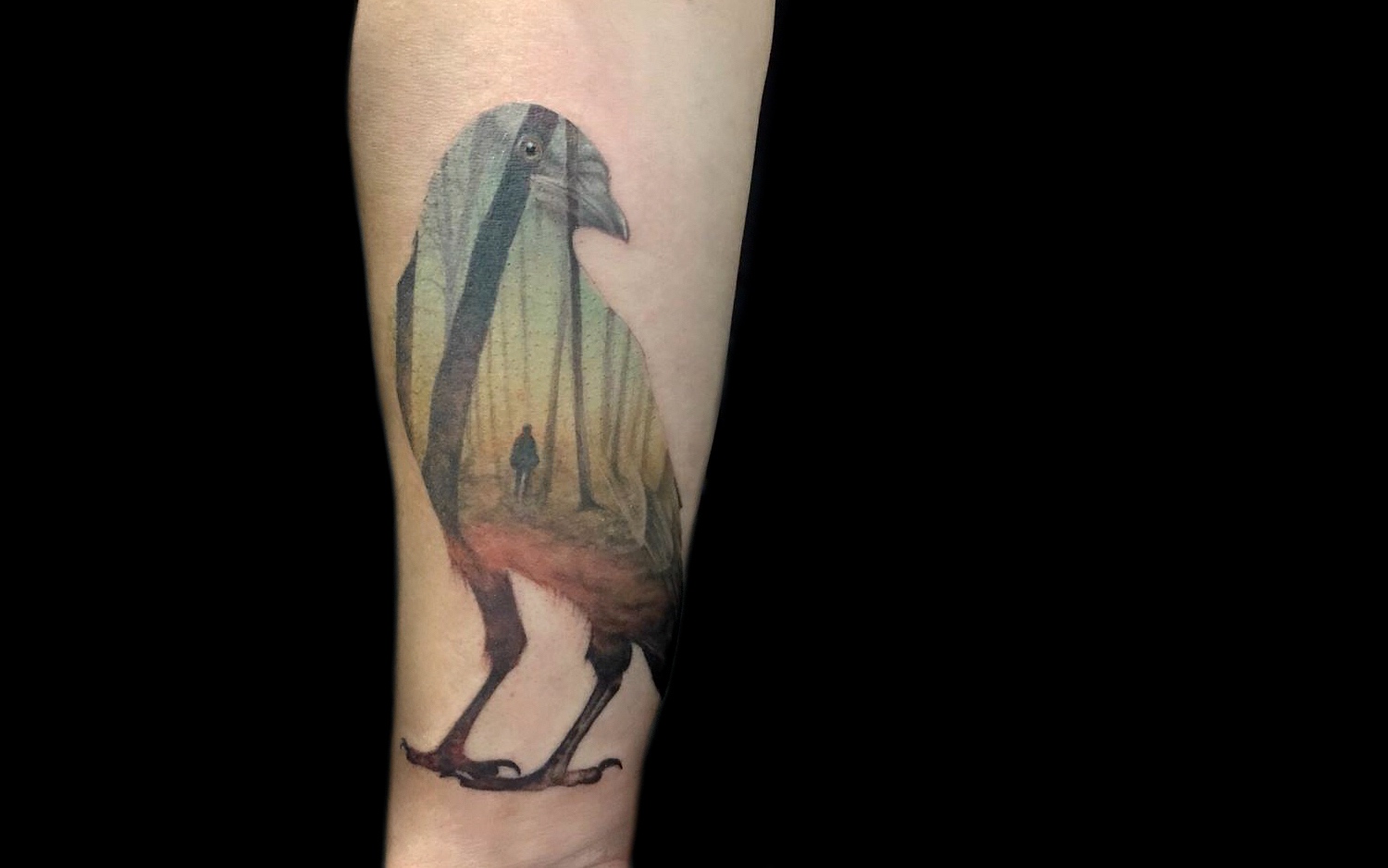 Maaika de Jong
Dutch tattooer Maaika "Growink" de Jong just started dabbling in double exposure, using the renowned Andreas Lie as a starter guide. Focusing primarily on botanical illustration, watercolor and some neotraditional work, she's clearly ready to rise to new challenges.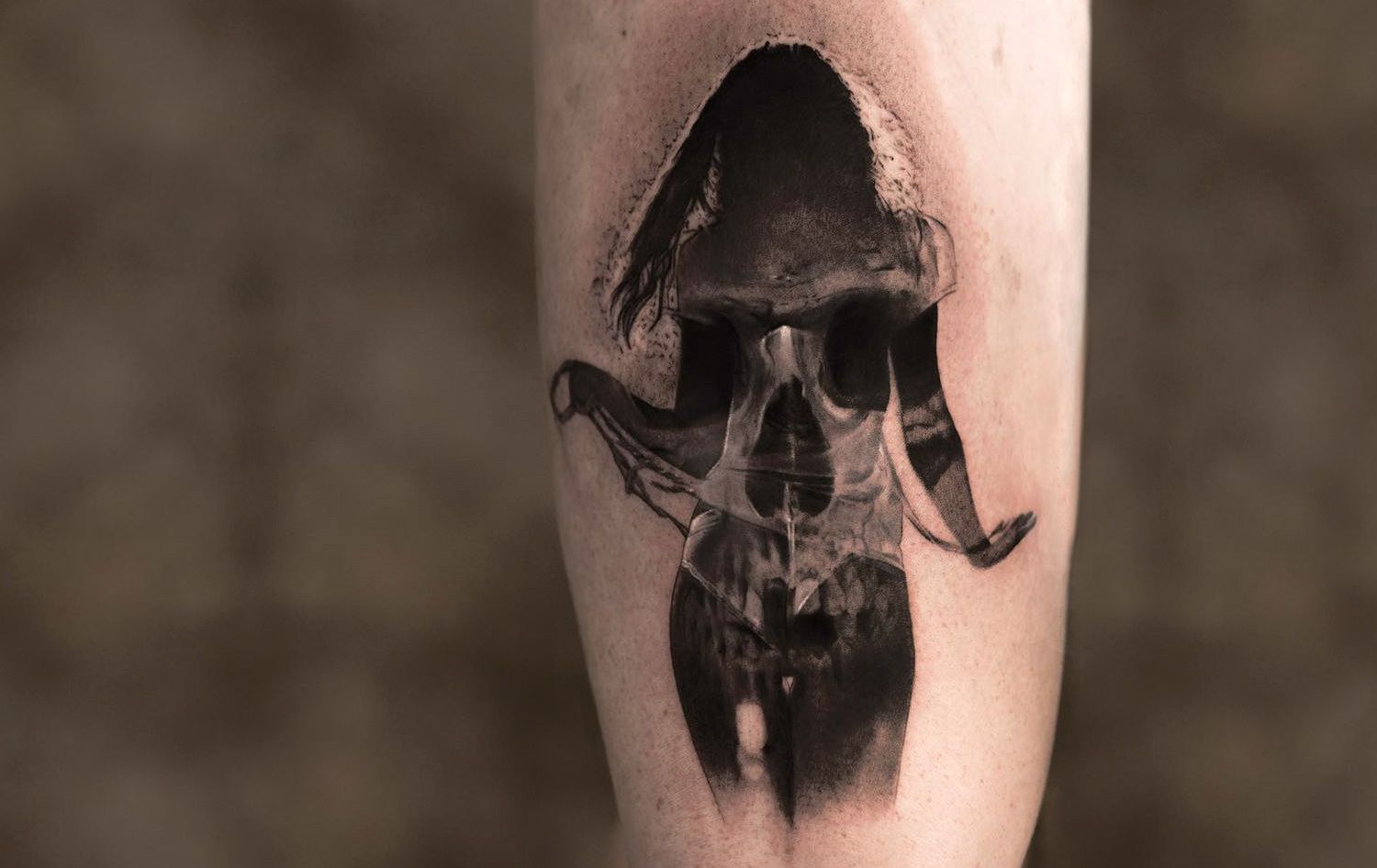 Death and seduction tattoo by Niki Norberg.
Niki Norberg
Revered worldwide for his precision and unexpected design elements, Niki Norberg almost needs no introduction. Thematically, he lives in the space between hyperrealism and surrealism. Contrast is key, not just in color vibrance, but also emotional tone. His subjects tend to show both vulnerability and ferocity, inexplicable beauty with an ominous glare. Day in and out, he balances yin with yang, never leaving his audience disappointed.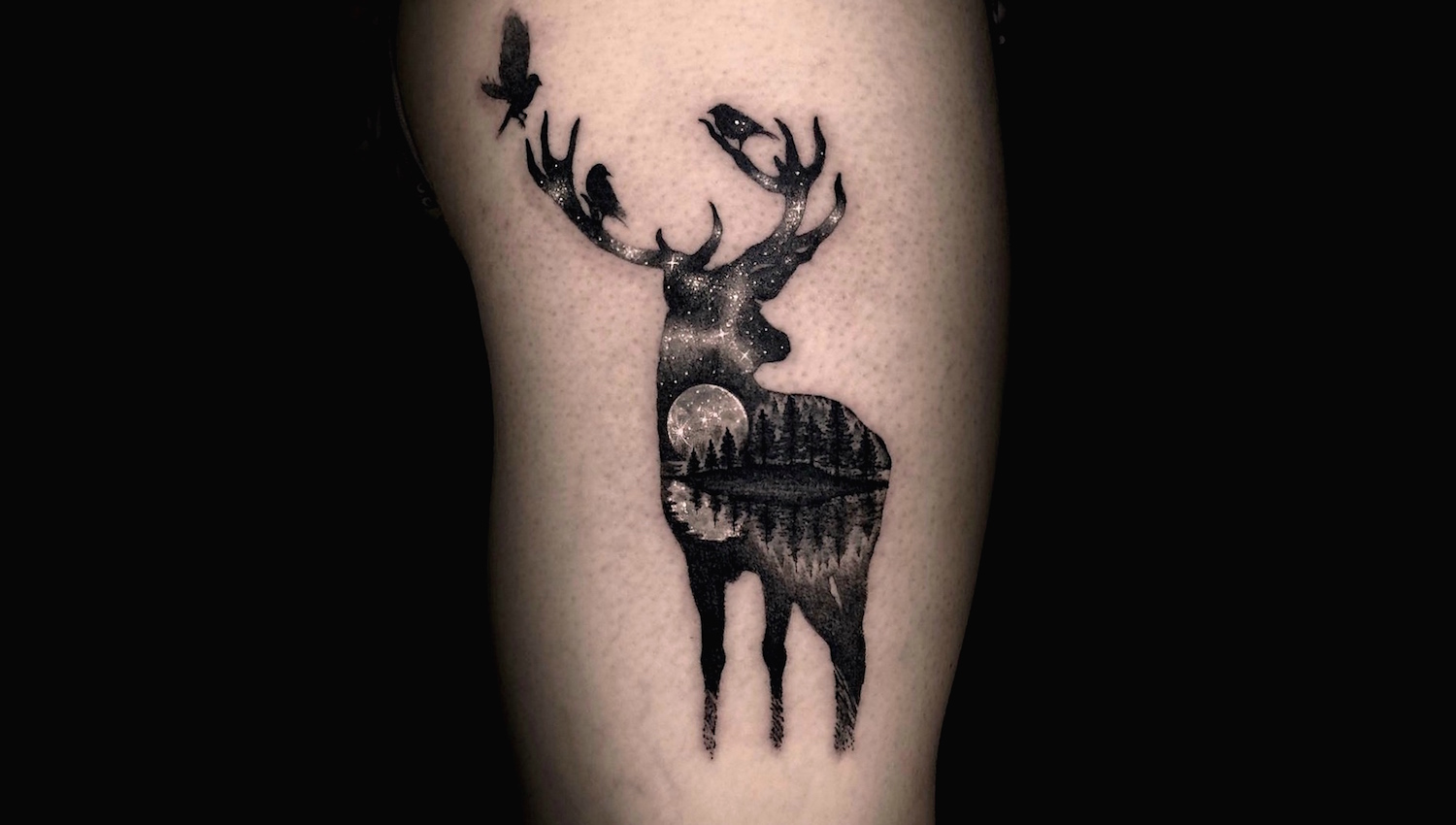 Stag in the starlight tattoo by Varo Tattooer.
Varo Tattooer
This time last year, Korean illustrator Varo Tattooer ran the gamut of neotraditional crowd-pleasers. Then he started taking risks; his nocturnal silhouettes, inspired by the raw and silent beauty of the cosmos, are redefining his role in modern tattooing. (As with most industries, niche is the new mass market.) Stay tuned as his portfolio grows, and he continues to push into uncharted territory.
Photos © respective artists.