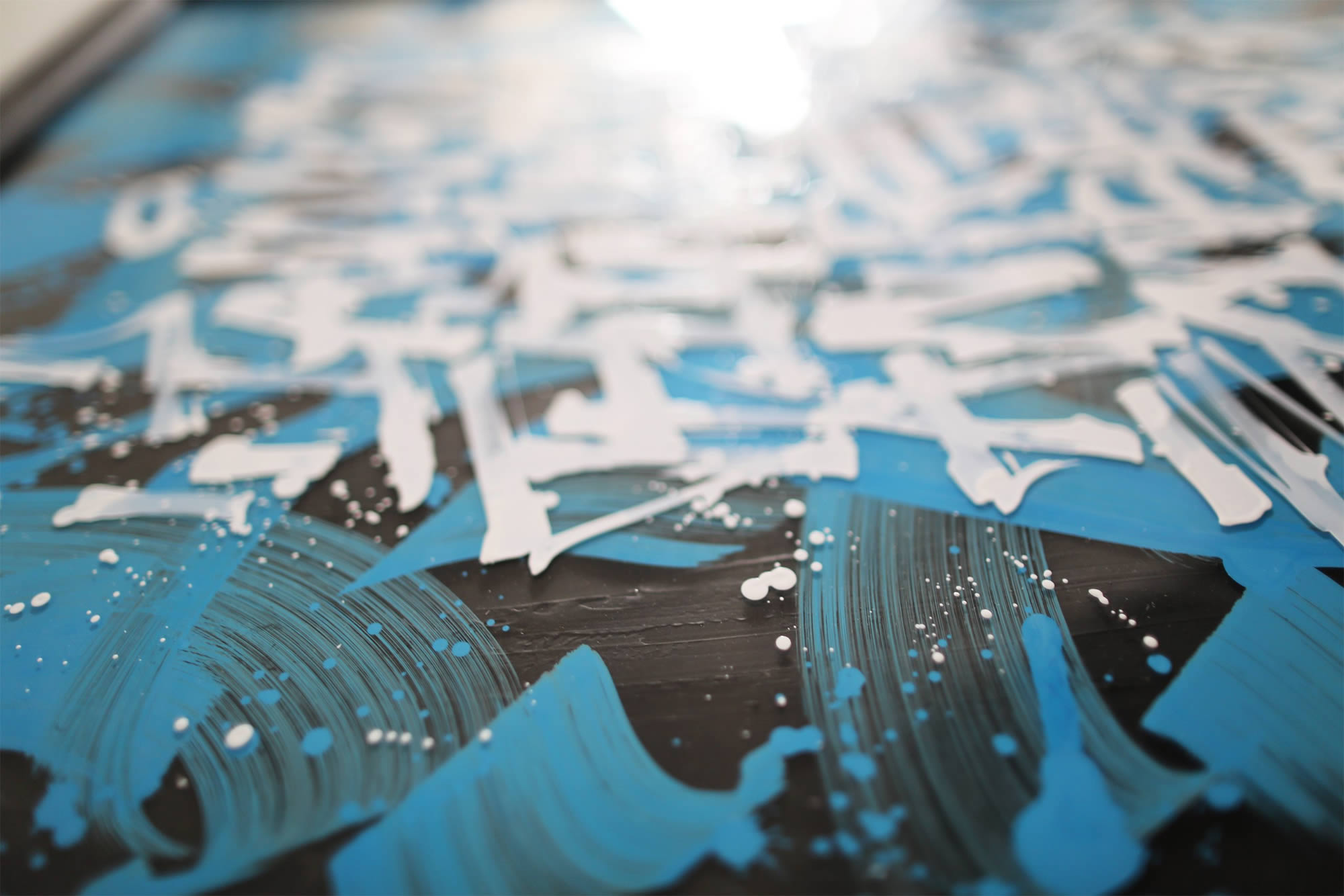 Note: Contains nudity.
Lettering artist Pokras Lampas has been getting his name out there—Nike commissioned him to do a live performance during Vogue's Fashion Week in Moscow, and of course, he's still getting much hype for his series "Calligraphy on Girls," the latest one shown here. Blue paint, a nude model and a Christian cross fill up the viewfinder of photographer Igor Koshelev's camera. Makeup artist Kravchuktatyana and video director Andrey Obukhov also help out with this shoot.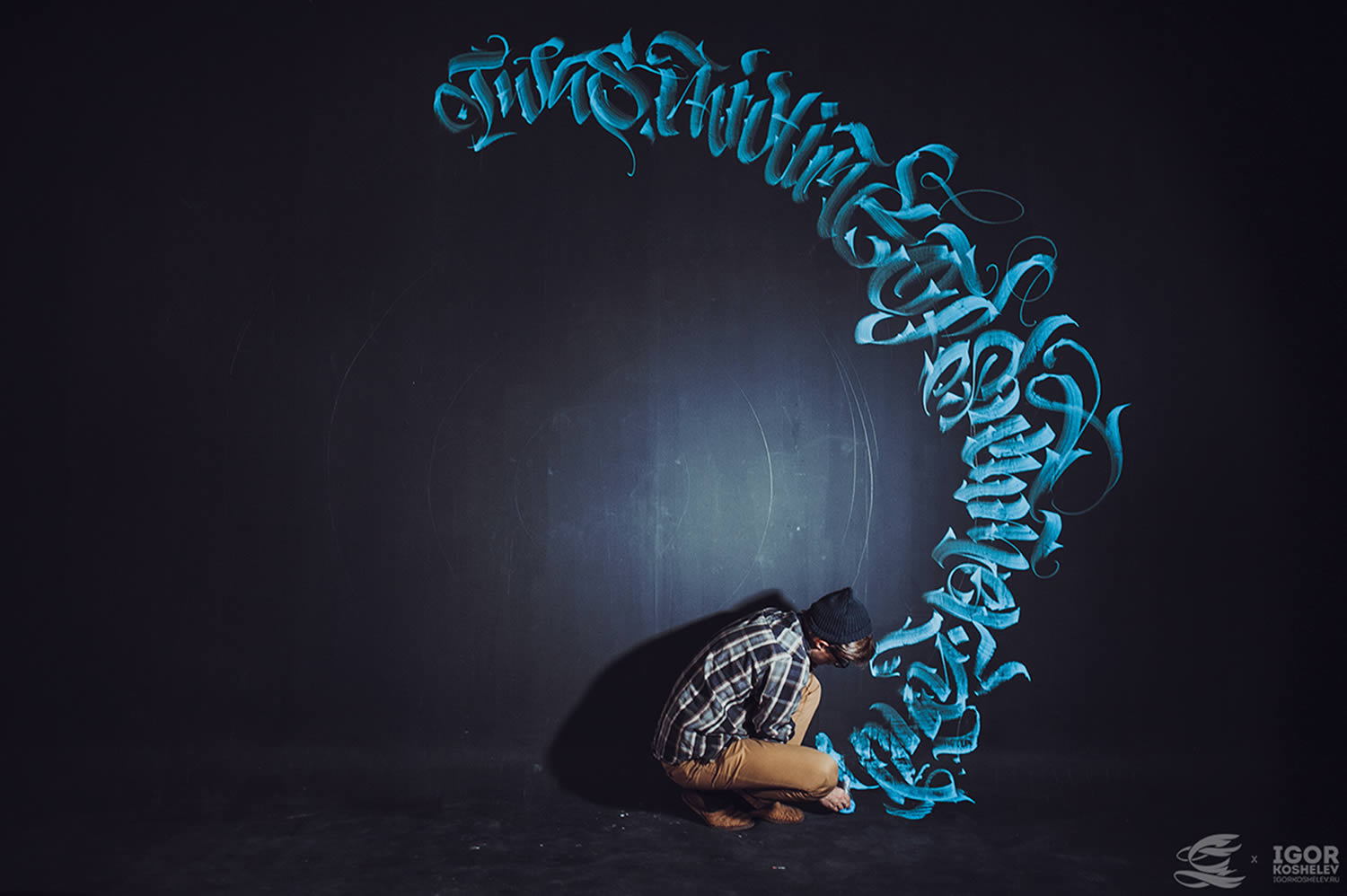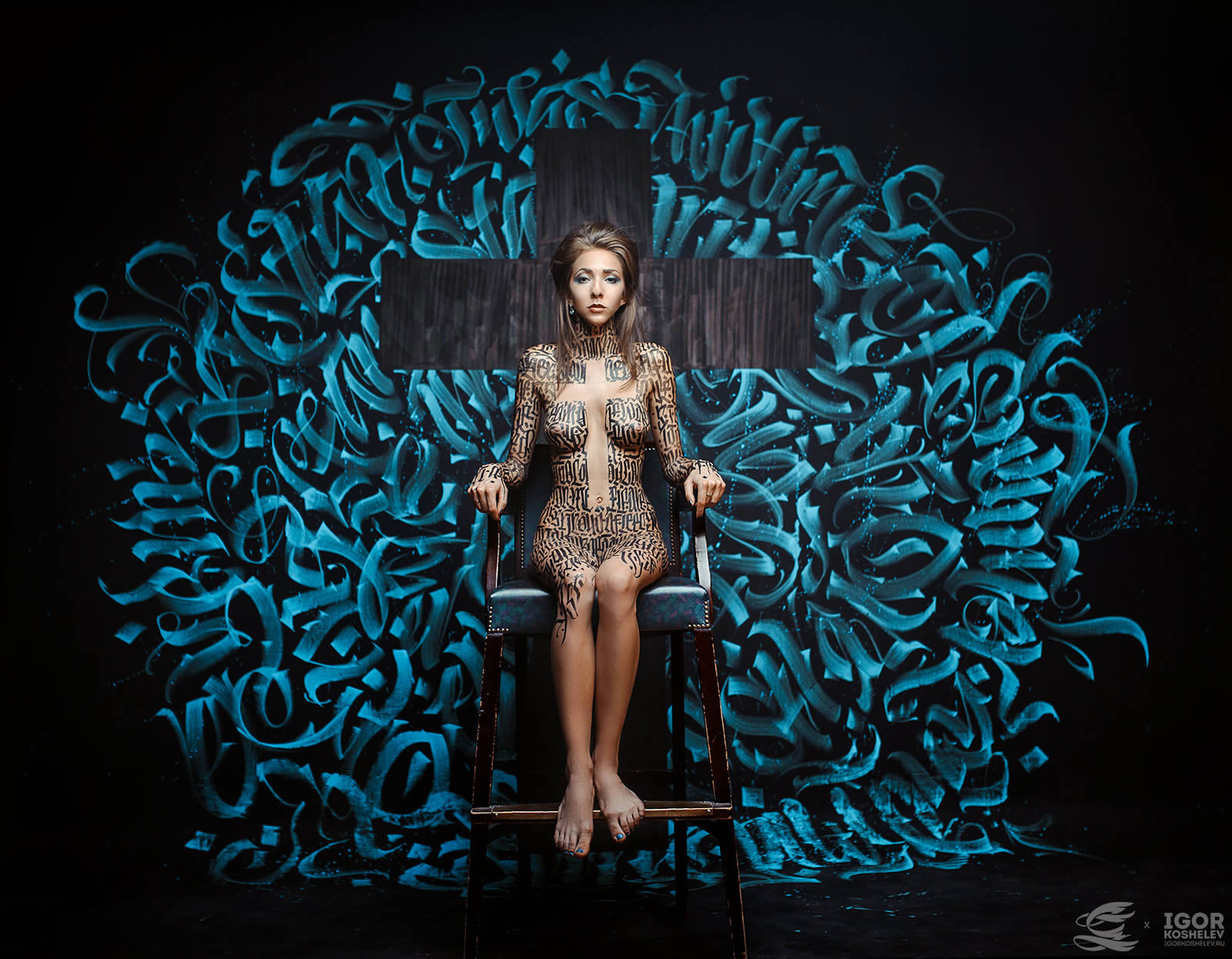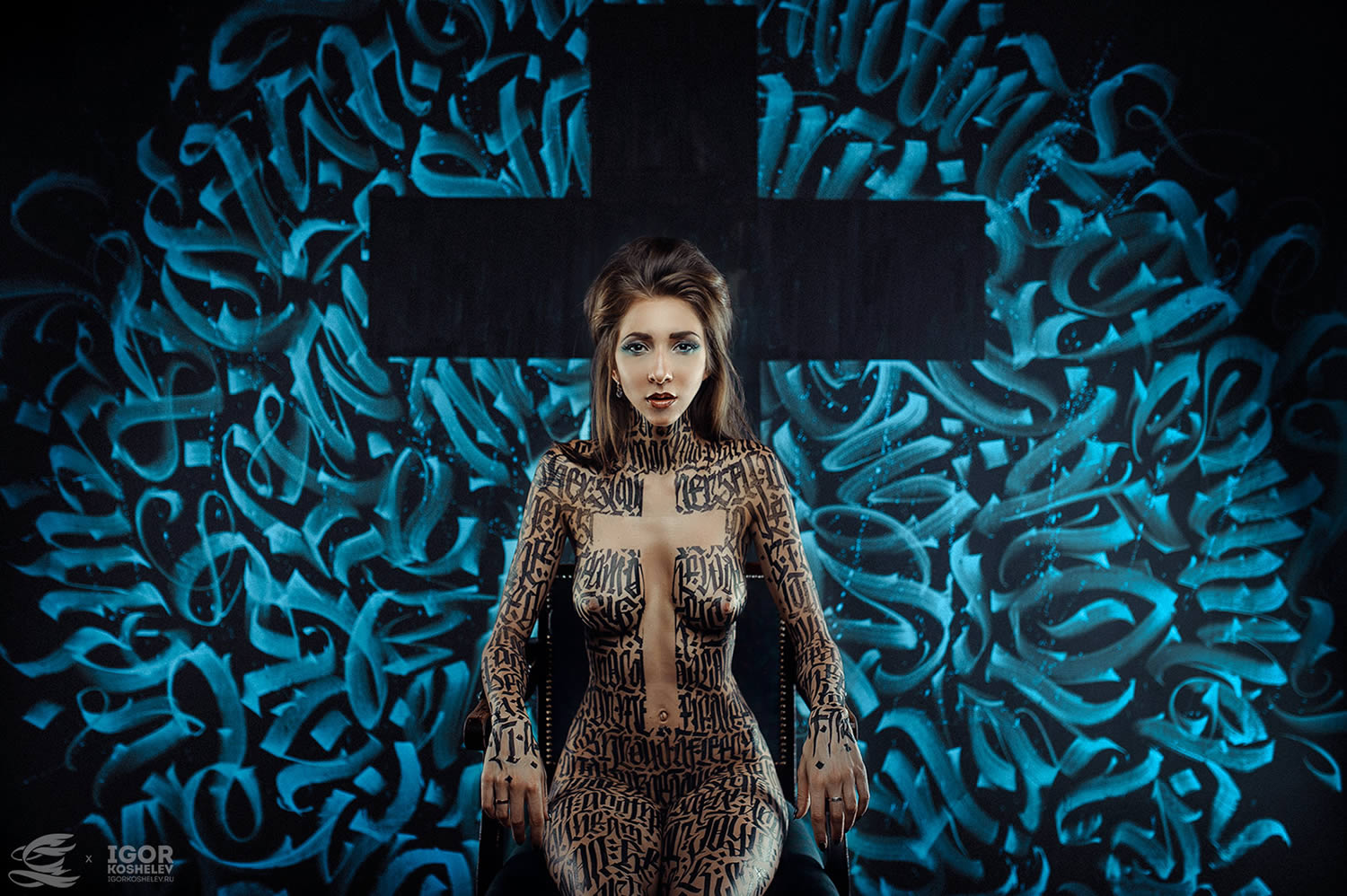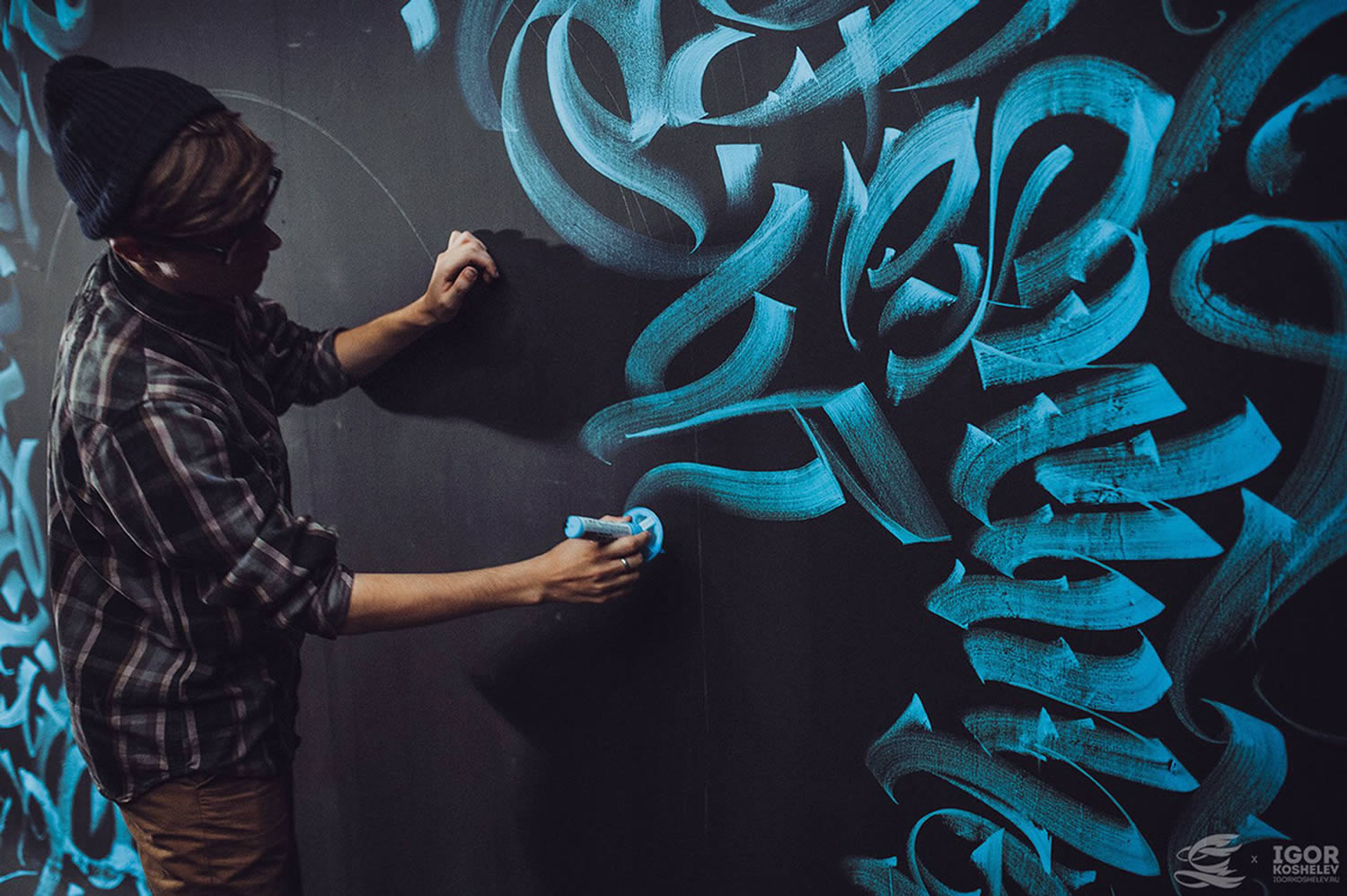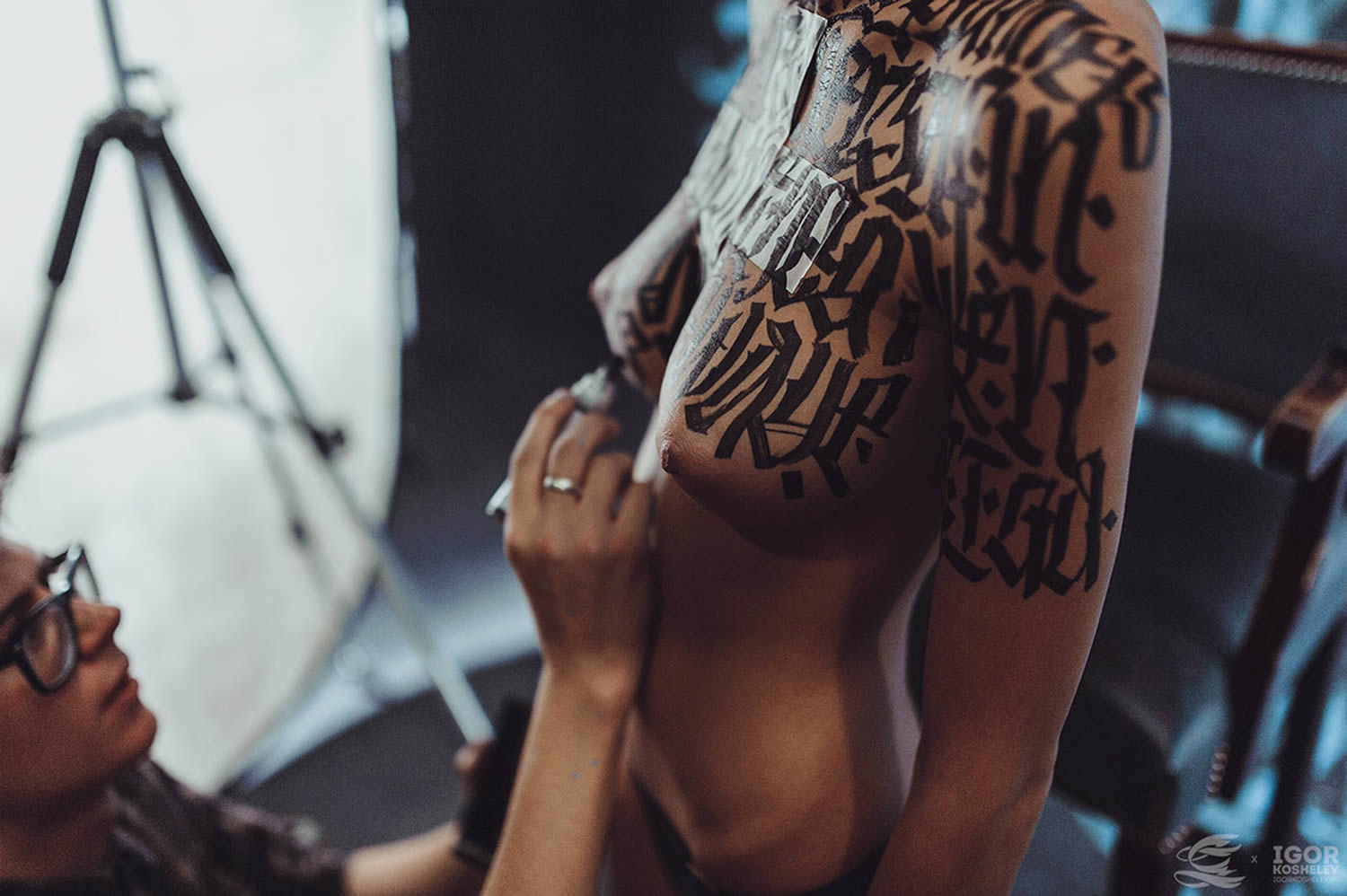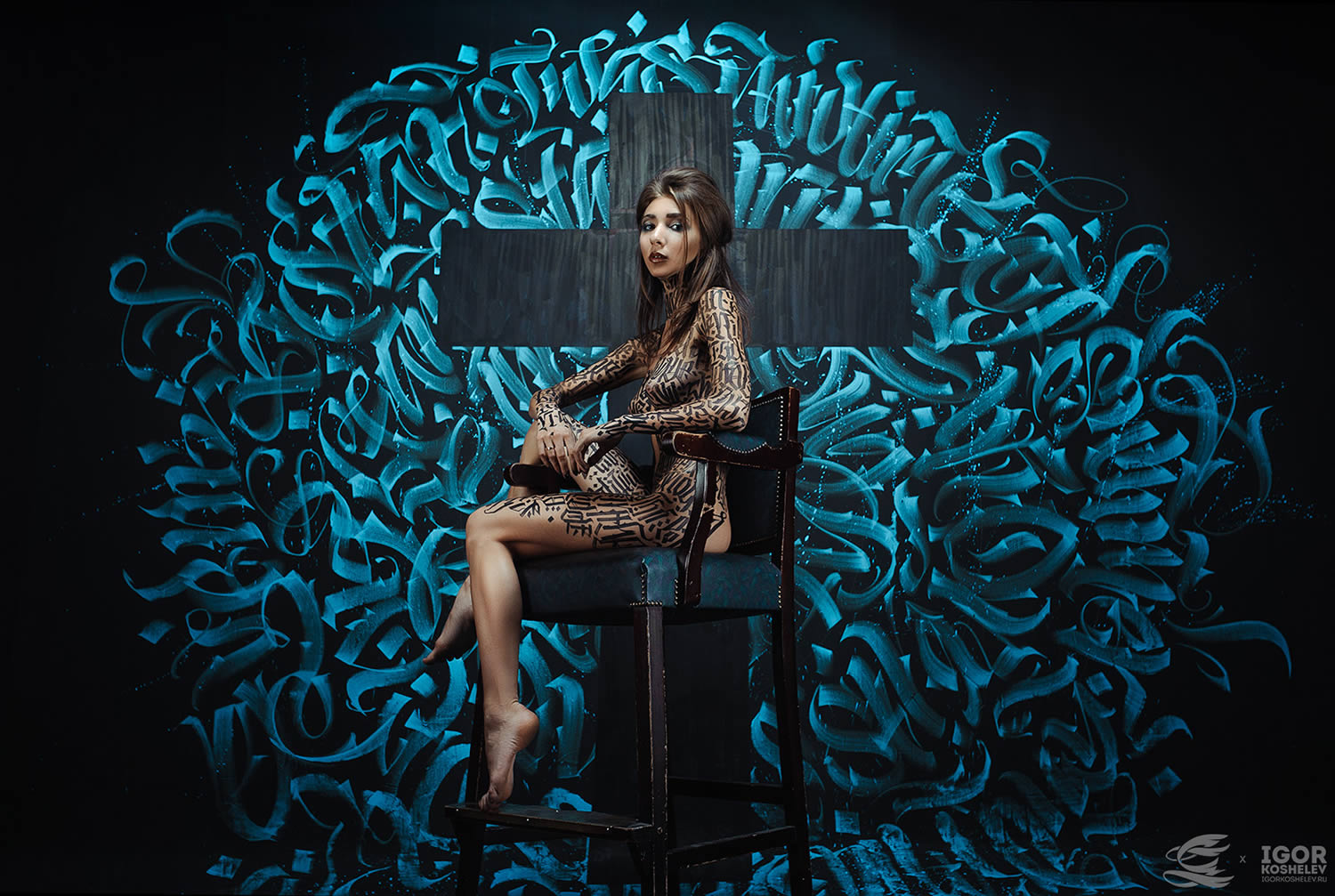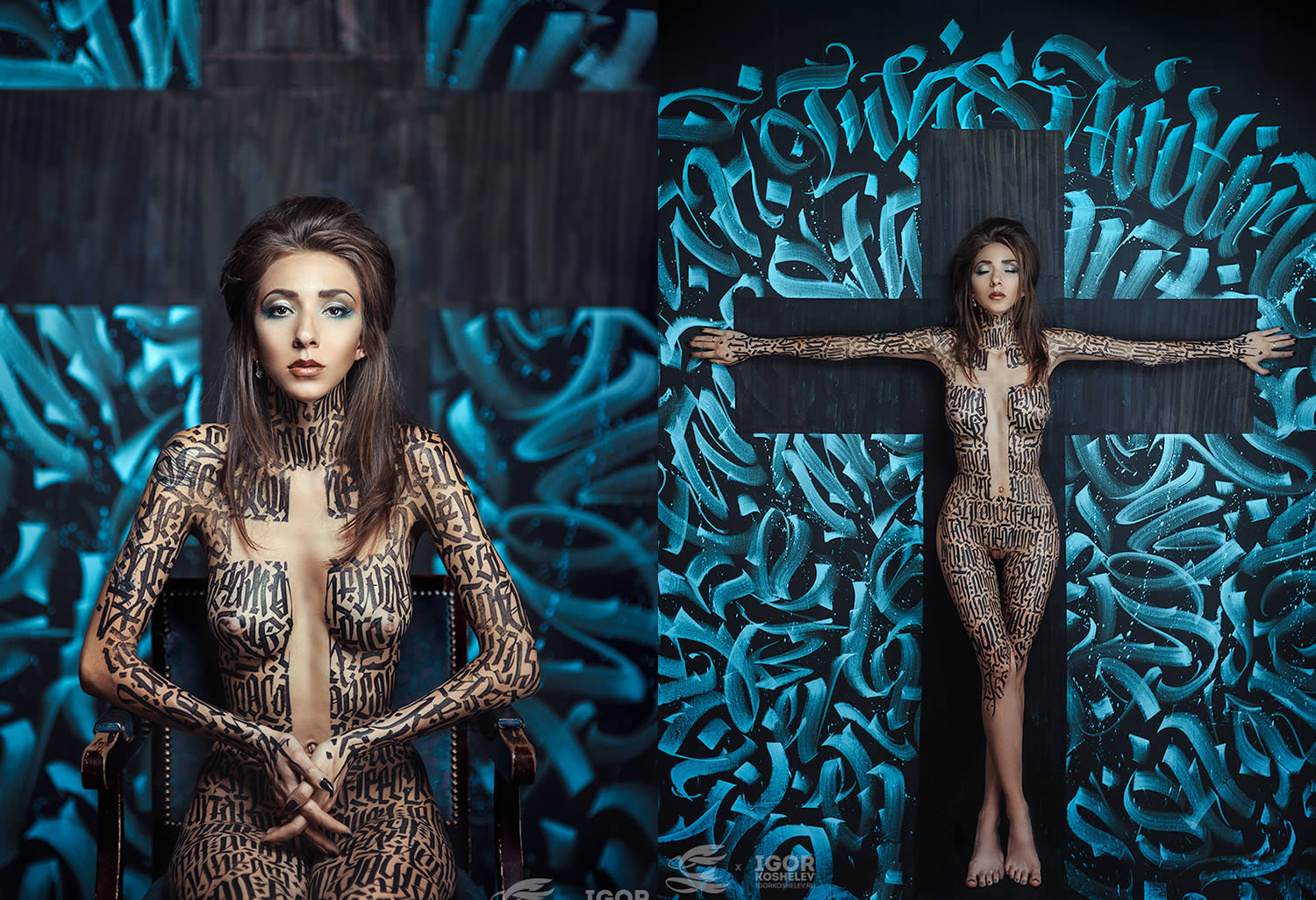 Images and video © Pokras Lampas.