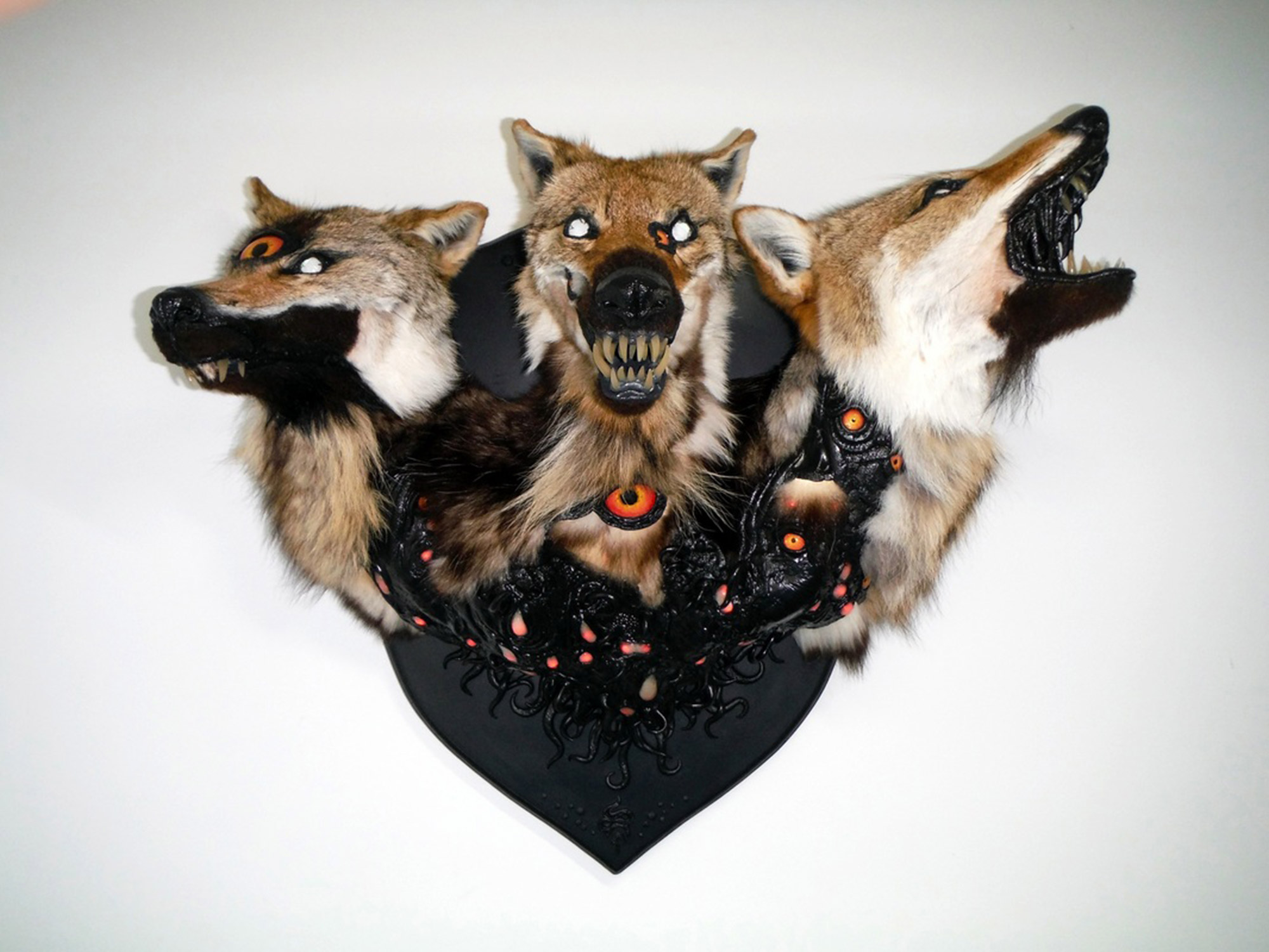 Warning: Contains images that may be considered graphic and disturbing to some readers.
Emi Slade is a Michigan-based artist who creates beautifully grotesque hybrids made from taxidermied animal parts* and surrealist sculptural elements. Part nightmare, part fairy tale, Slade's creations terrify and ignite the imagination with their gleaming eyes, spilled viscera, and rows of razor-sharp teeth. Among her twisted menagerie is a Cereberus, an Arctic Merfox, and a conjoined Jackalope, all of which seize the viewer's attention with their lifelike ferocity.
*All of Slade's taxidermied materials are ethically sourced.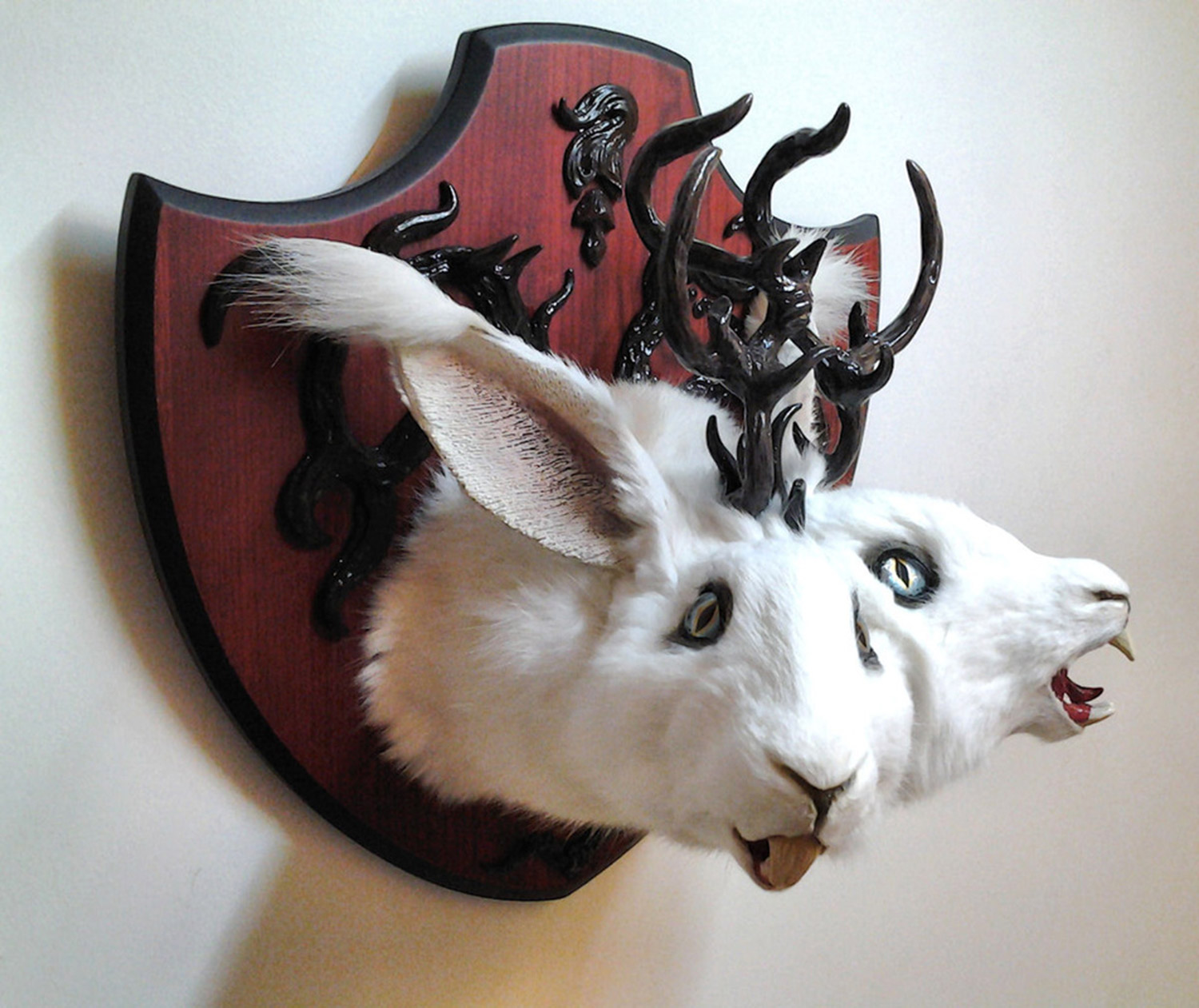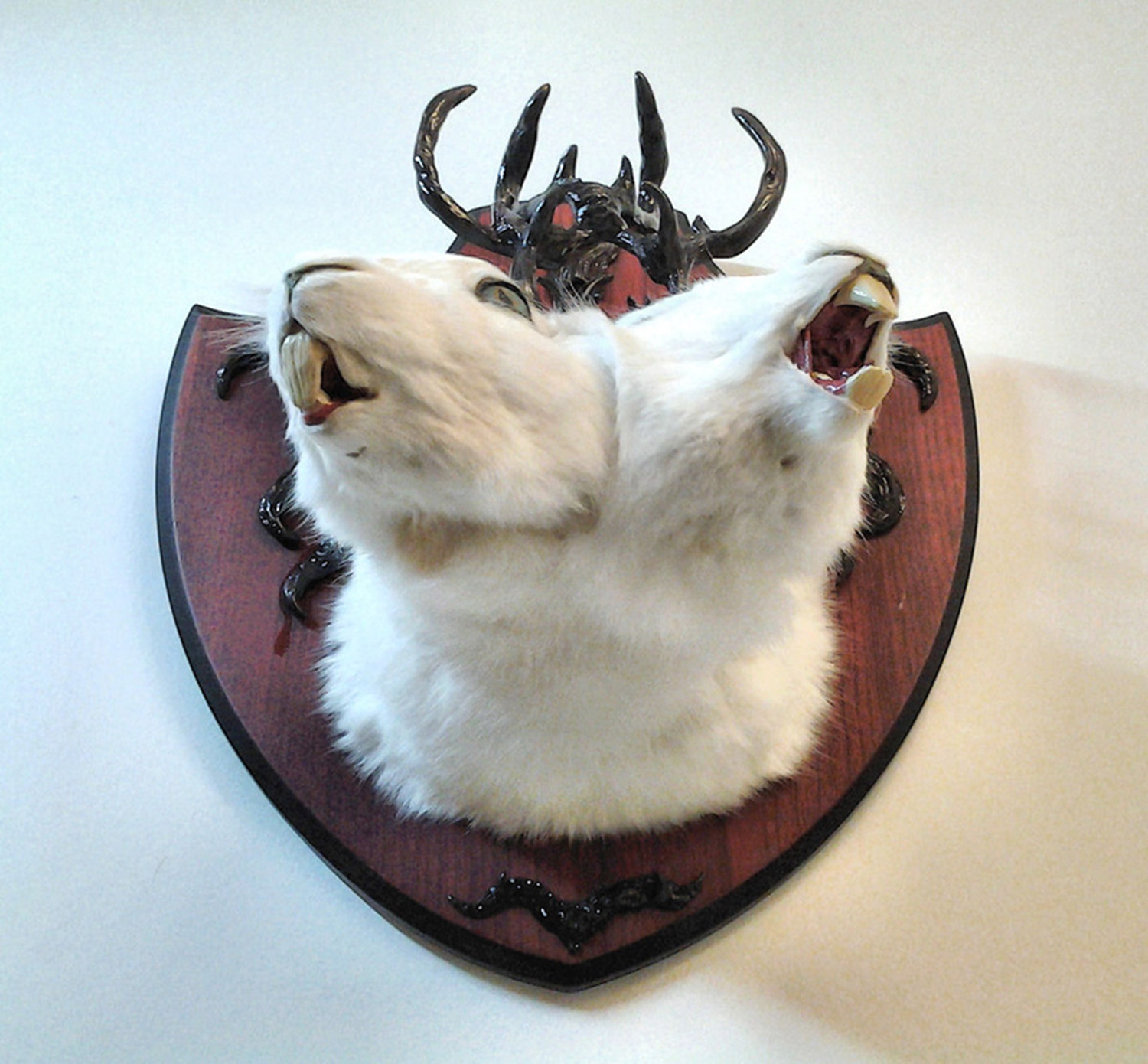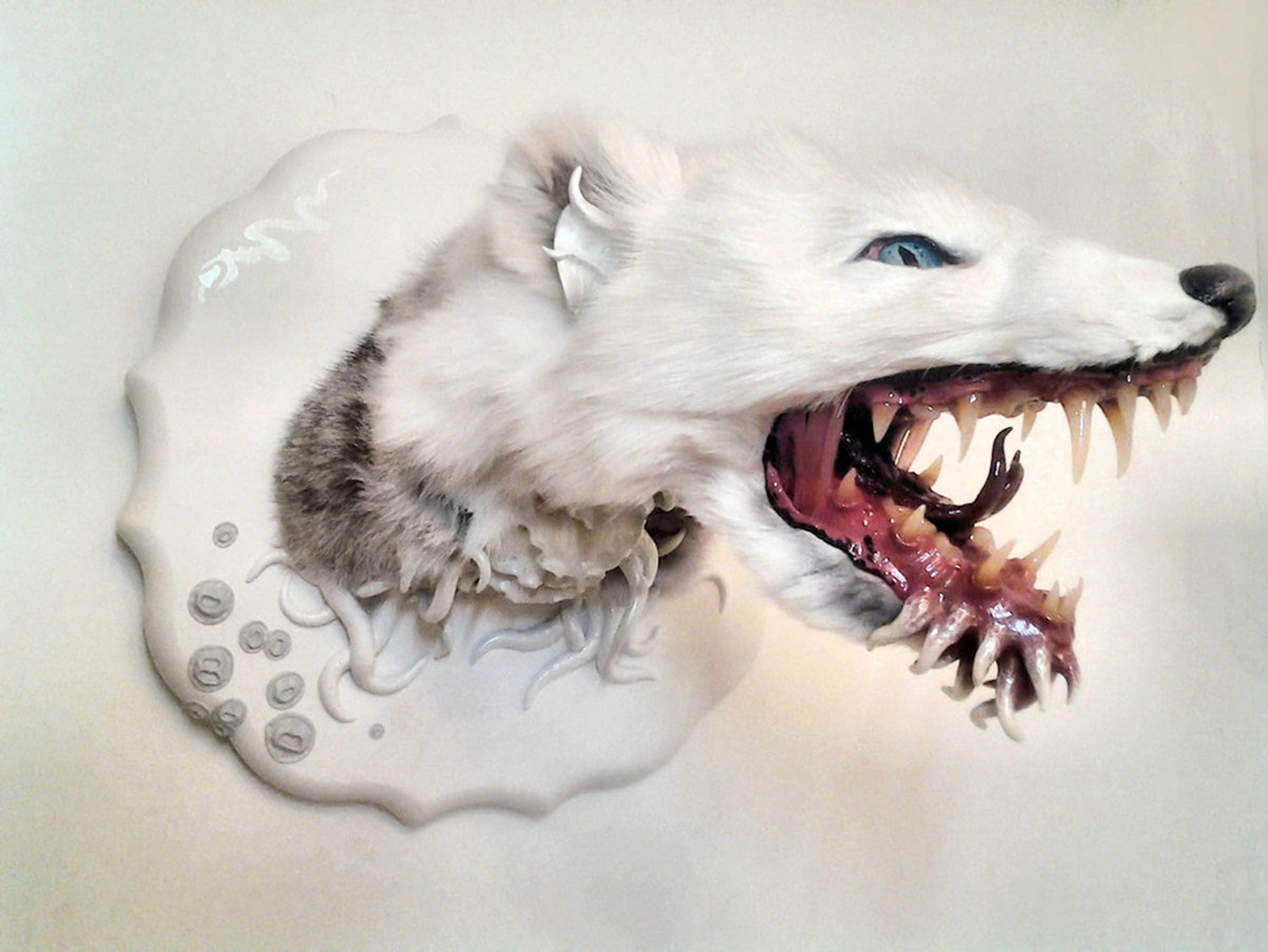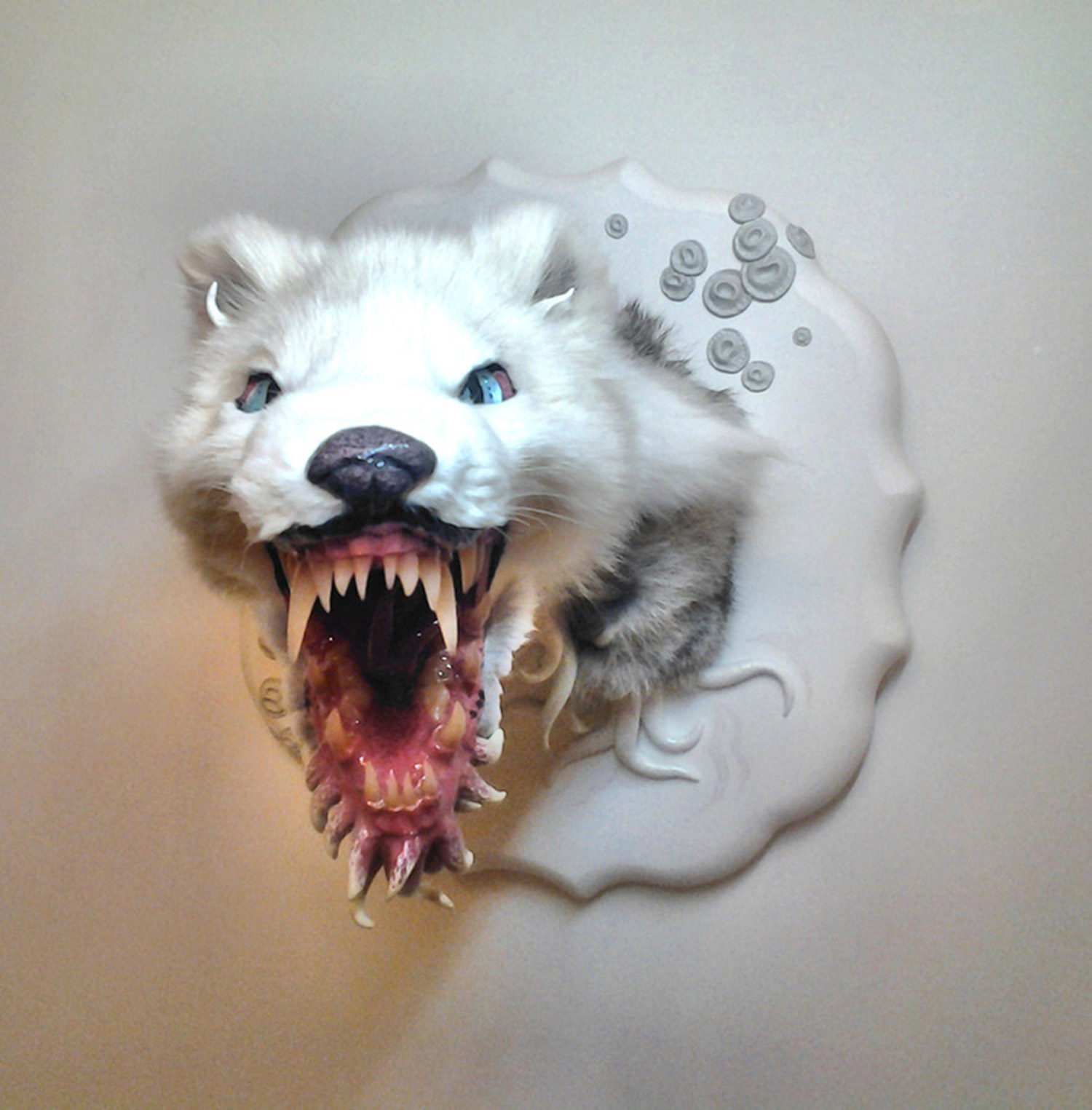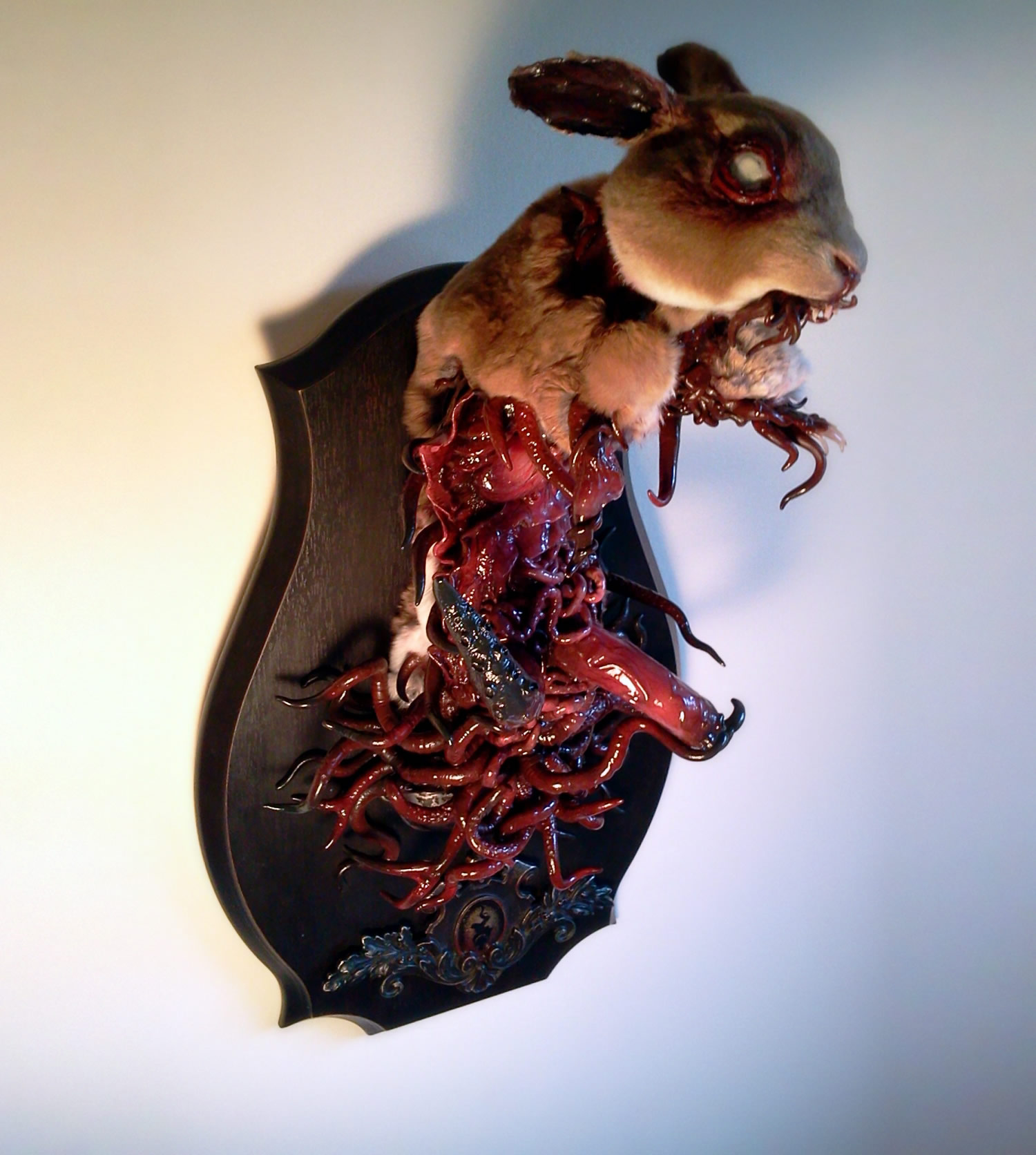 Images © Emi Slade